Nails
17 Captivating Fall Nail Ideas for 2023: Embrace the Bold and Beautiful Red!
As the leaves turn into vibrant hues of red, orange, and gold, it's time to update your nail game with stunning fall-inspired designs. In this article, we present 17 captivating fall nail ideas featuring the timeless shade of red. From deep burgundy to fiery crimson, these nail designs will add a touch of warmth and sophistication to your autumn look. So, let's dive into the enchanting world of fall nail art!
Classic Cranberry
Cozy up to the season with this classic cranberry red nail polish. Its deep, rich tone resembles the luscious berries that dot the autumn landscape. Pair it with gold accents or a subtle glitter gradient for an elegant and timeless look.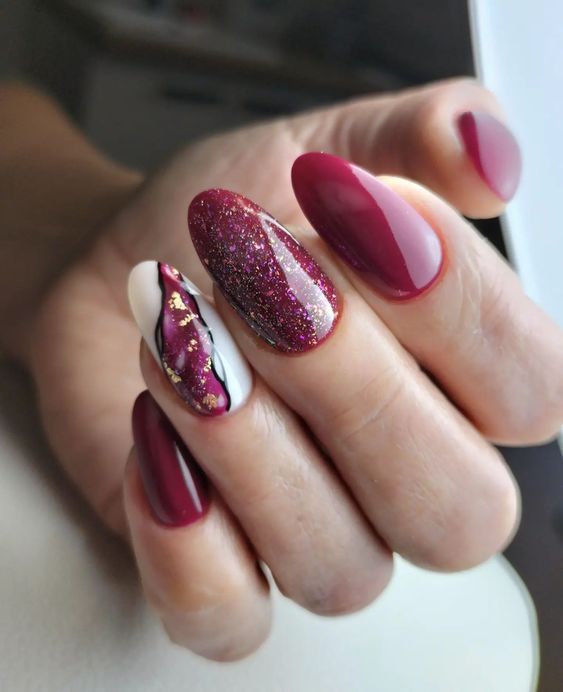 Rustic Red Plaid
Embrace the rustic charm of fall with a plaid-inspired nail design. Paint your nails with a warm red base and add thin black lines to mimic the pattern of a cozy flannel shirt. This design is perfect for those who want a trendy yet effortless autumn look.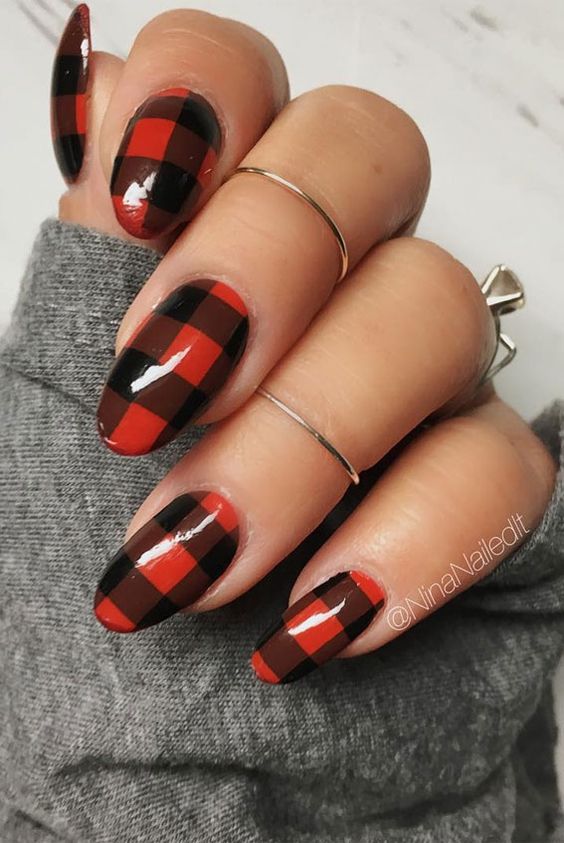 Red Velvet Elegance
Inspired by the sumptuous texture of red velvet, this nail design exudes luxury and sophistication. Paint your nails with a velvety matte red polish and accentuate one nail with a gold foil pattern or intricate lace detail. It's a surefire way to make a bold statement.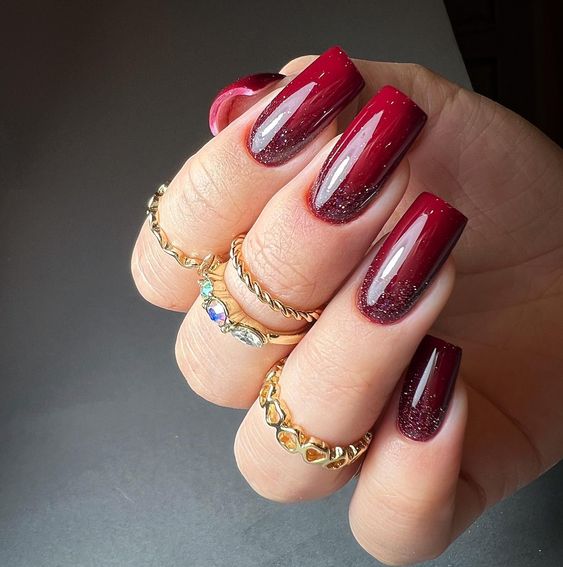 Fiery Maple Leaves
Capture the essence of fall by adorning your nails with fiery maple leaf designs. Paint your nails with a fiery red shade and use a thin brush to create intricate leaf shapes. Add touches of gold or copper to mimic the beautiful transition of autumn foliage.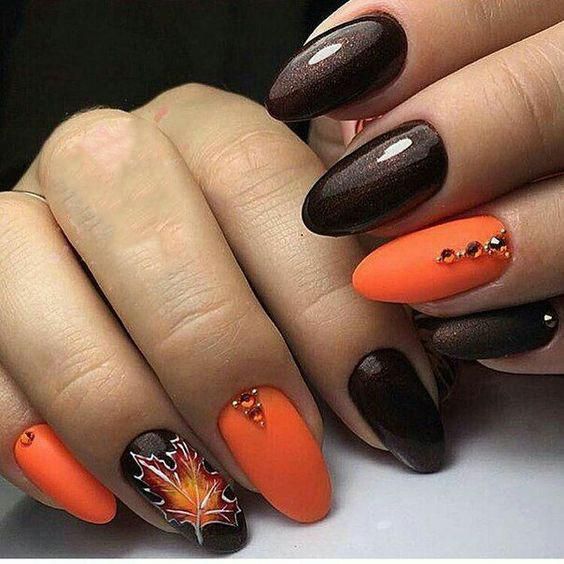 Dark Cherry Delight
For a mysterious and seductive look, opt for a dark cherry red shade. This deep and vampy color exudes confidence and pairs well with edgy outfits. Add some nail art, such as silver studs or geometric patterns, to elevate the design further.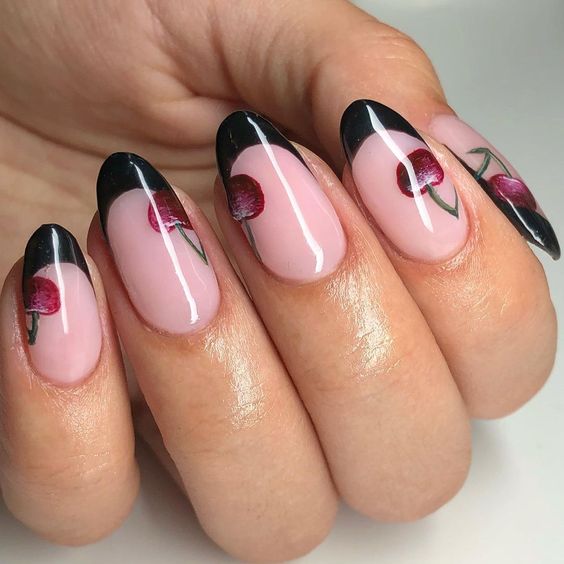 Crimson French Tips
Put a twist on the classic French manicure by opting for crimson red tips instead of the traditional white. This modern and chic take on a timeless design adds a touch of autumnal elegance to your nails.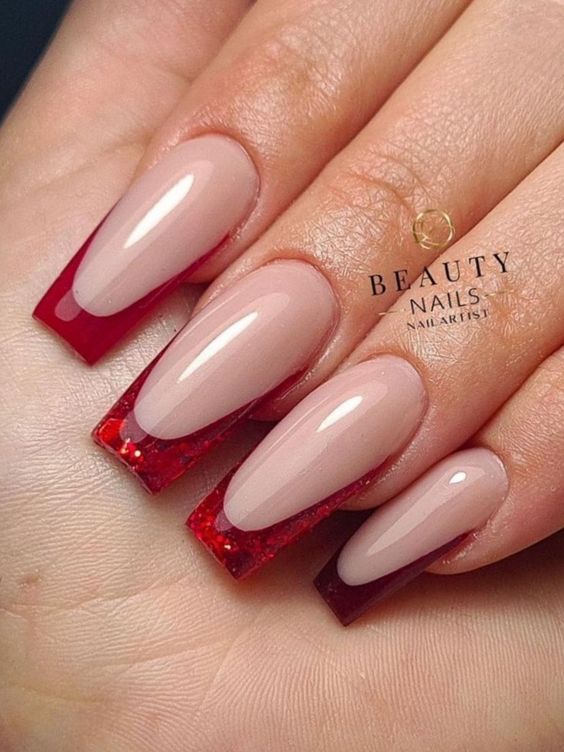 Red Glitter Ombré
Add some sparkle to your fall nail game with a red glitter ombré design. Start with a deep red base and gradually blend in a glittery red polish towards the tips. This mesmerizing look is perfect for special occasions or when you want to feel extra glamorous.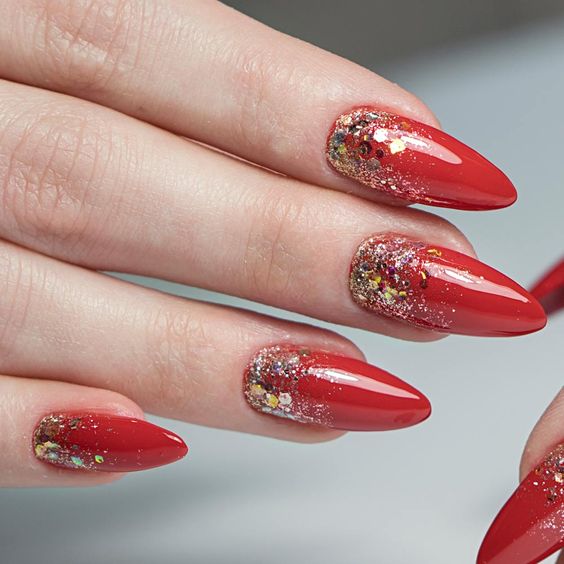 Berrylicious Accents
Bring the juicy charm of berries to your fingertips with a berry-inspired accent nail design. Paint your nails with a deep red shade and add intricate berry motifs on one or two accent nails. Finish the look with a glossy top coat to enhance the vibrancy.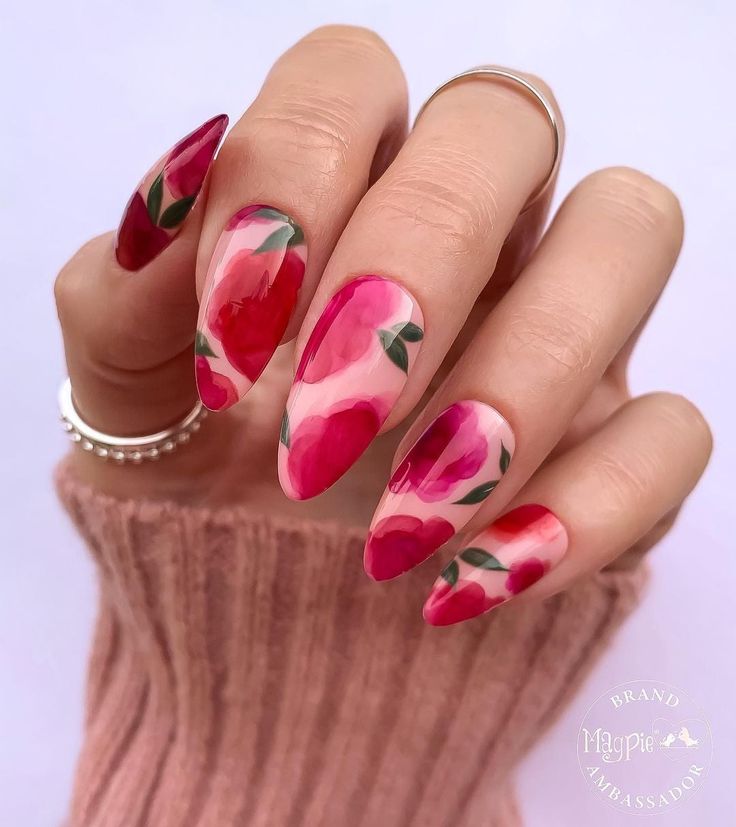 Wine and Dine
Indulge in the rich hues of wine with this elegant nail design. Start with a burgundy red base and create delicate gold or silver foil patterns reminiscent of swirling wine in a glass. It's a sophisticated and luxurious look that's perfect for evening events.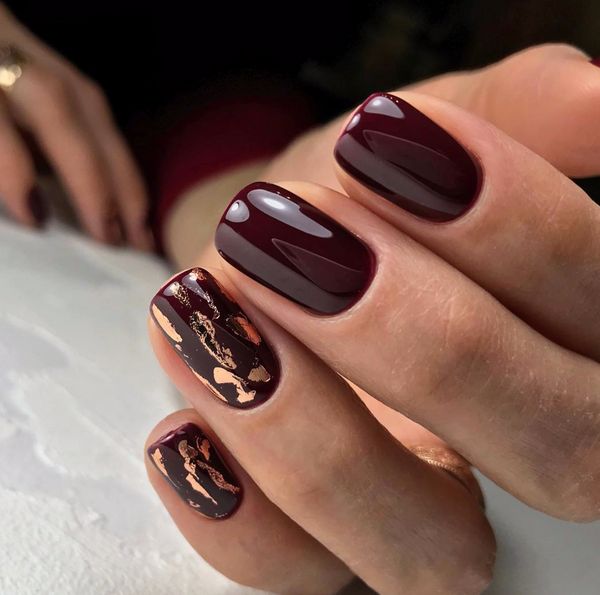 Floral Red Blooms
Celebrate the last blooms of fall with a floral-inspired nail design. Paint your nails with a vibrant red shade and create delicate flower patterns using a fine brush. Add some green accents to mimic the leaves and bring the design to life.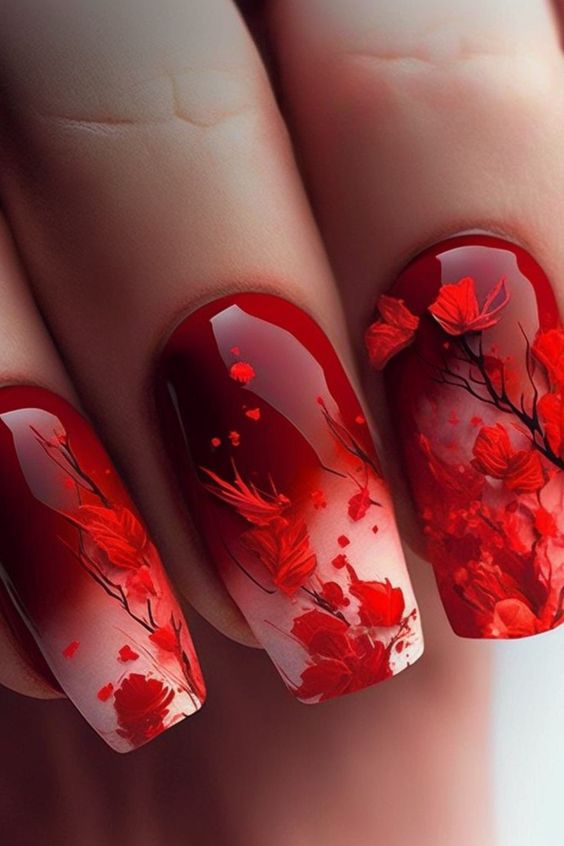 Red Hot Tips
Make a bold statement with fiery red tips that demand attention. Paint your nails with a neutral base color and create striking red tips for a modern and eye-catching twist on the classic French manicure.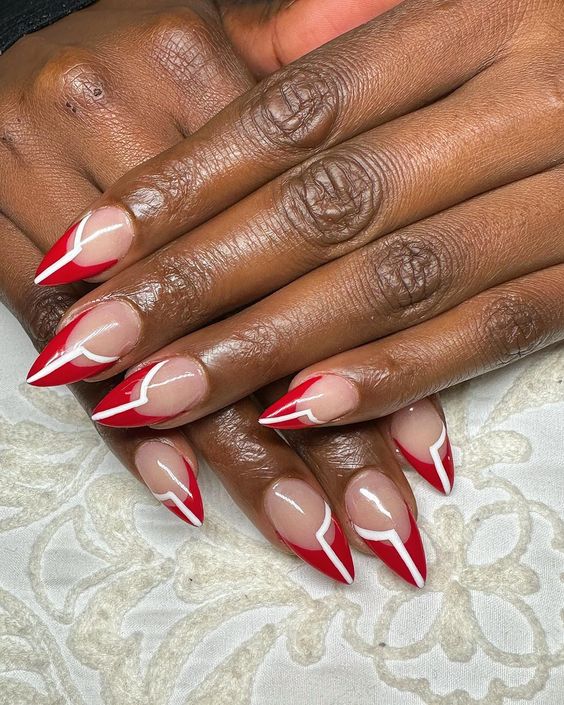 Scarlet Leopard Print
Unleash your wild side with a scarlet red leopard print design. Paint your nails with a vibrant red shade and add black spots in the iconic leopard pattern. It's a fierce and fashionable choice for those who want to make a bold impression.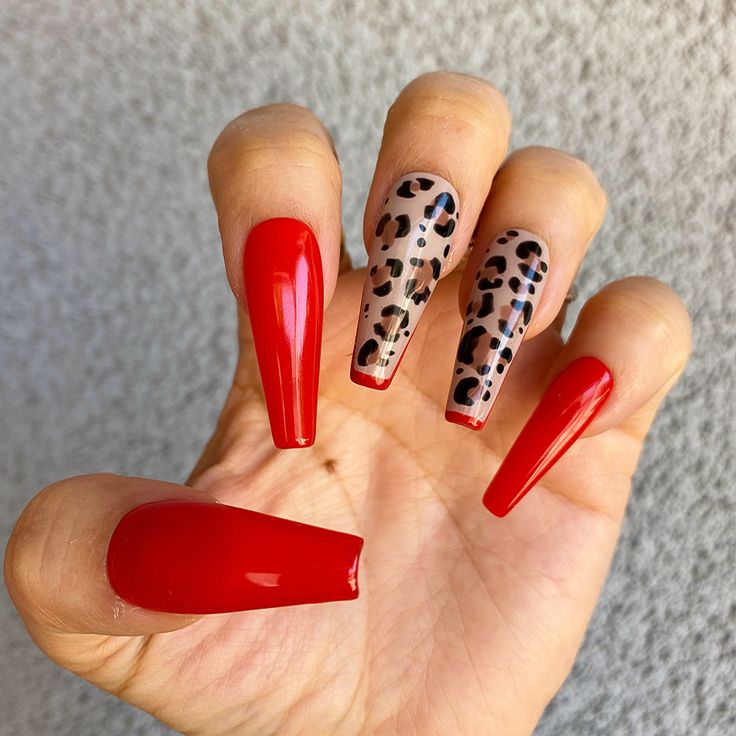 Glittering Autumn Flames
Embrace the warmth of autumn flames with this dazzling nail design. Paint your nails with a bright red base and create gradient flames using gold, orange, and copper glitters. It's a fiery and captivating look that's perfect for embracing the fall season.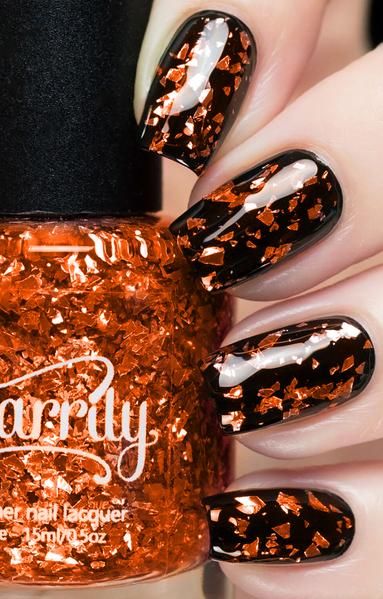 Red Tartan Plaid
Channel the cozy charm of tartan plaids with a red variation. Paint your nails with a vibrant red shade and use black, white, and yellow lines to create the classic plaid pattern. It's a design that exudes warmth and nostalgia.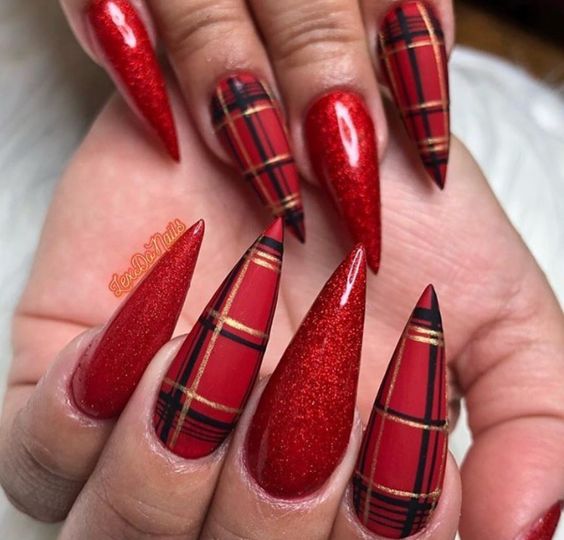 Cranberry and Gold Accents
Combine the elegance of cranberry red with the opulence of gold accents for a luxurious fall nail design. Paint your nails with a deep cranberry shade and add intricate gold foil or glitter accents for a touch of glamour.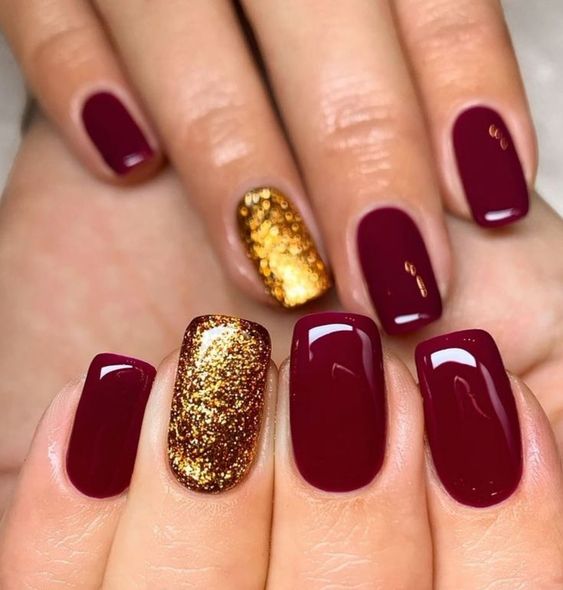 Cherry Blossom Magic
Bring a touch of springtime charm to fall with a cherry blossom-inspired nail design. Paint your nails with a vibrant red shade and create delicate cherry blossom patterns using white or pink polish. It's a whimsical and romantic look for any occasion.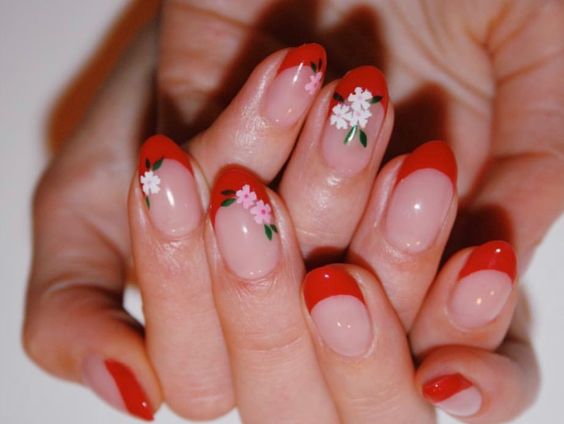 Red Lace Elegance
Adorn your nails with the intricate beauty of lace patterns in a deep red shade. Paint your nails with a rich red polish and add delicate lace designs using black or white polish. The result is a sophisticated and feminine look that's perfect for any fall event.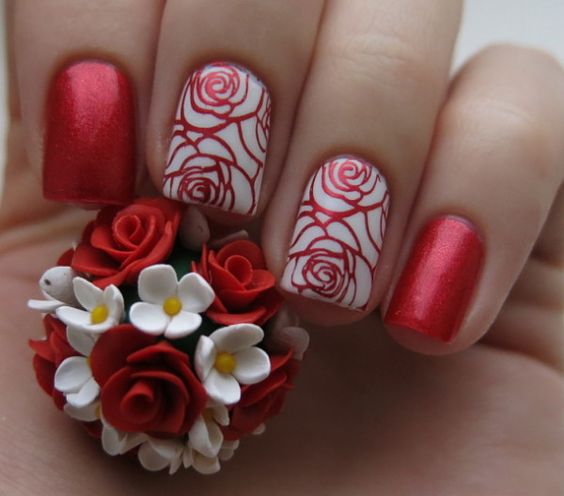 Save Pin