Nails
17 Chic Short Oval Nail Designs for Effortless Elegance
Short oval nails combine the sophistication of the oval shape with the practicality of shorter length, resulting in a versatile and elegant nail style. Short oval nails are easy to maintain and can be adorned with various designs to reflect your personality and style. In this article, we present 17 chic short oval nail design ideas that will inspire you to rock this timeless and effortlessly elegant look.
1. Classic Nude Elegance:
Choose a classic nude shade for your short oval nails, creating a clean and polished appearance that complements any outfit.

2. Minimalist French Tips:
Opt for minimalist French tips that feature a subtle color for the base and a thin line of white or another neutral shade along the tips.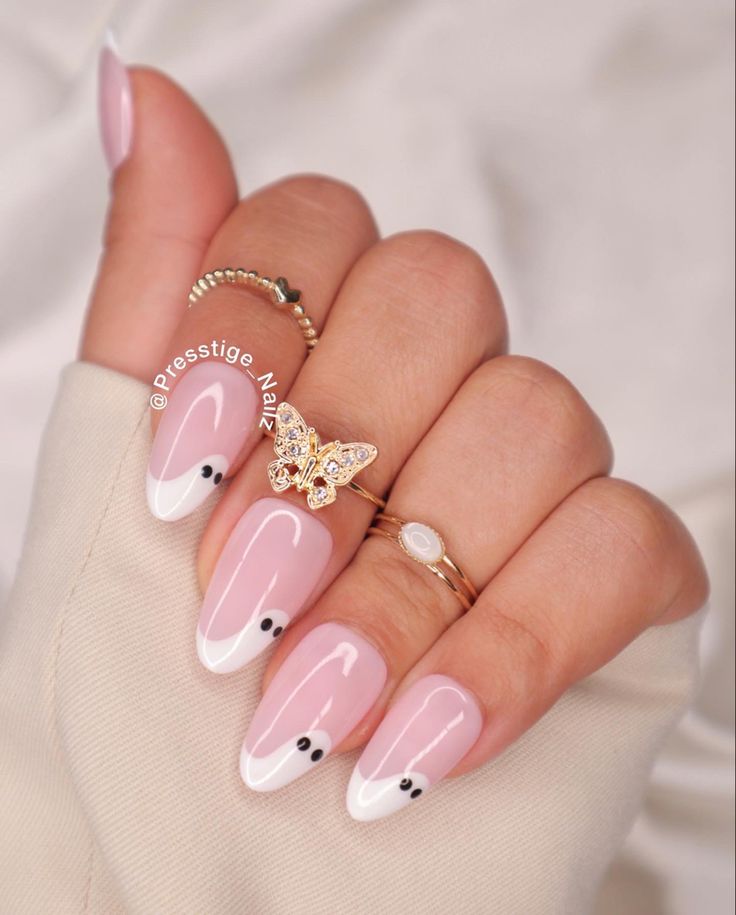 3. Pearl Accents:
Incorporate delicate pearls or faux pearl beads onto your short oval nails for a touch of refined elegance and sophistication.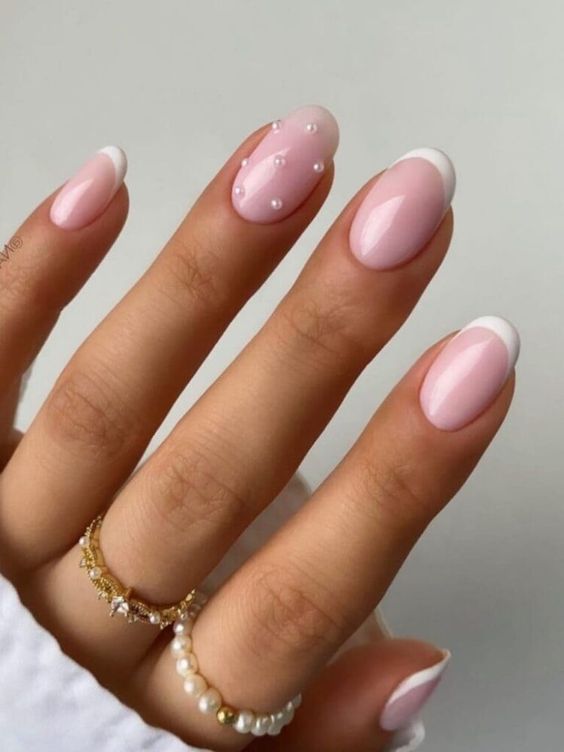 4. Subtle Ombré Delight:
Experiment with a subtle ombré effect that transitions from a light shade at the base to a slightly darker hue at the tips of your short oval nails.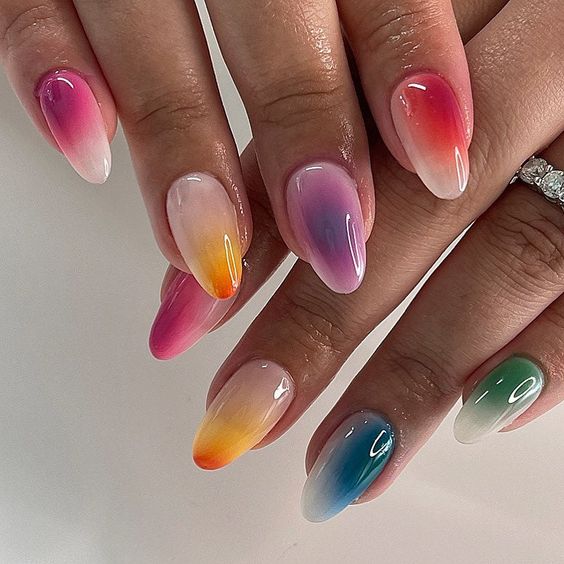 5. Chic Matte Finish:
Choose a matte finish for your short oval nails, adding a modern and sophisticated touch to your manicure.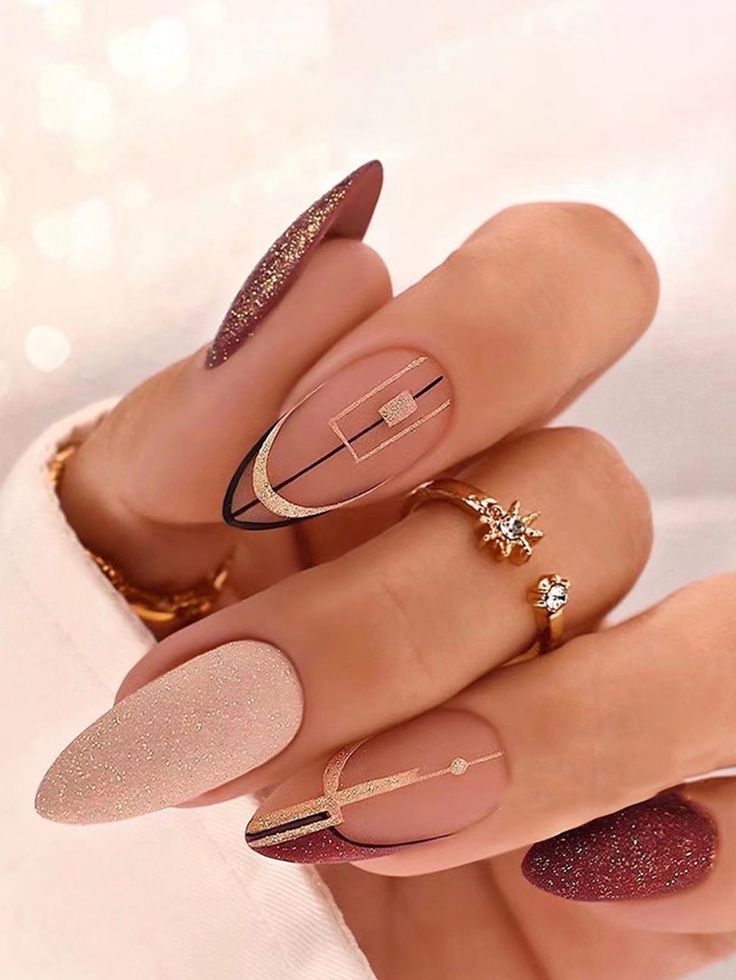 6. Golden Glitter Glam:
Add a touch of glamour with golden glitter accents or designs on your short oval nails, creating a dazzling and eye-catching effect.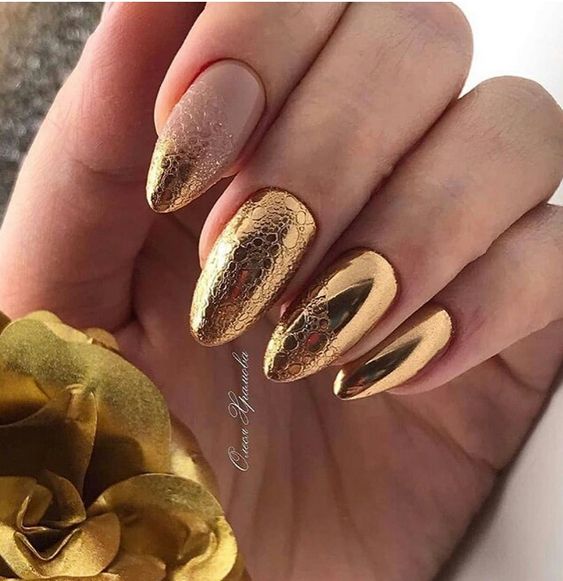 7. Delicate Floral Art:
Embrace delicate floral nail art on your short oval nails for a fresh and feminine look that exudes charm.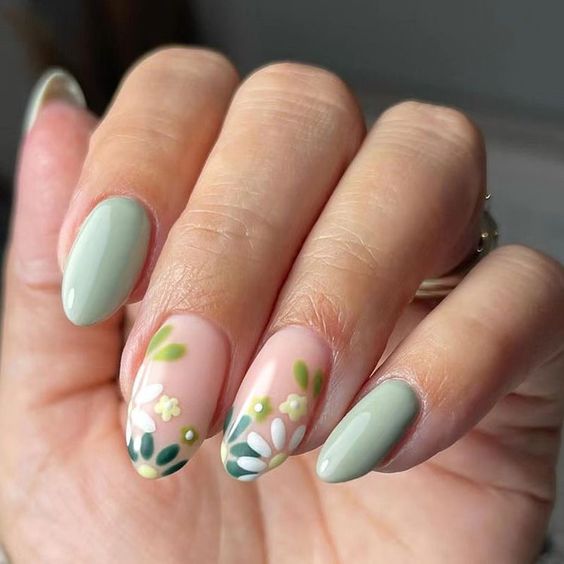 8. Negative Space Geometric:
Experiment with negative space designs featuring geometric patterns, allowing portions of your natural nails to shine through.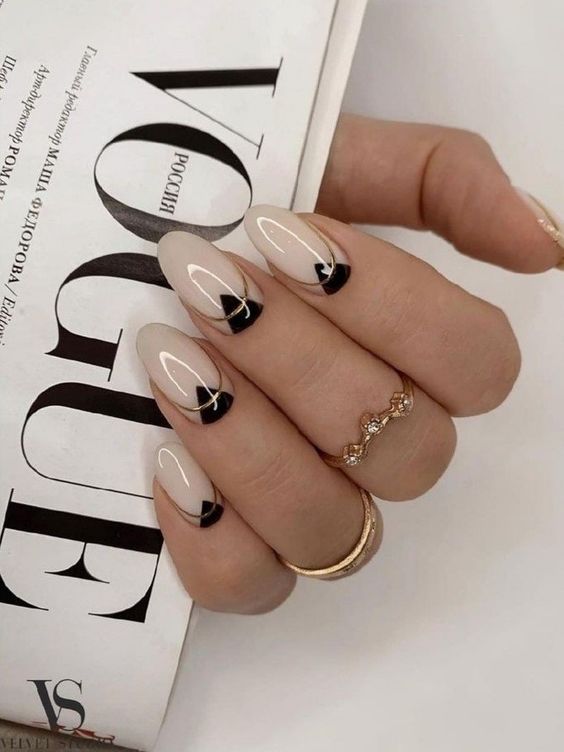 9. Pastel Perfection:
Opt for soft pastel shades on your short oval nails for a whimsical and charming appearance that's perfect for any season.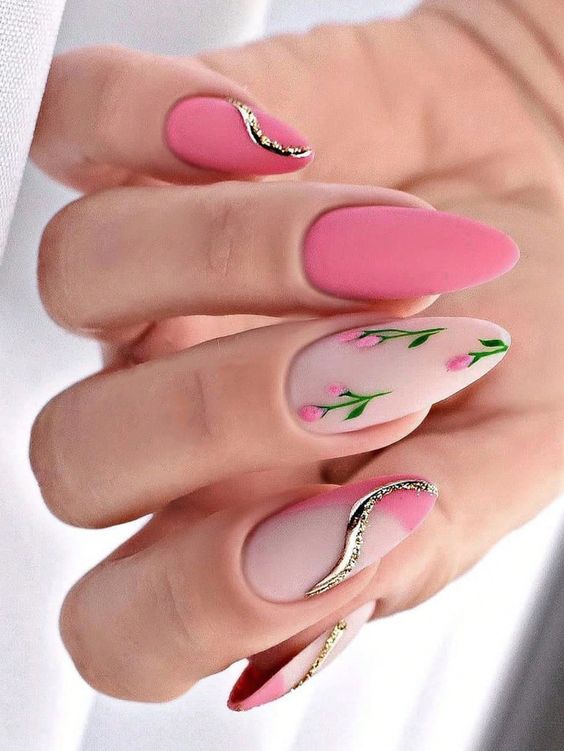 10. Modern Abstract Patterns:
Choose modern abstract patterns or lines for a contemporary and artistic nail design that adds a touch of edge.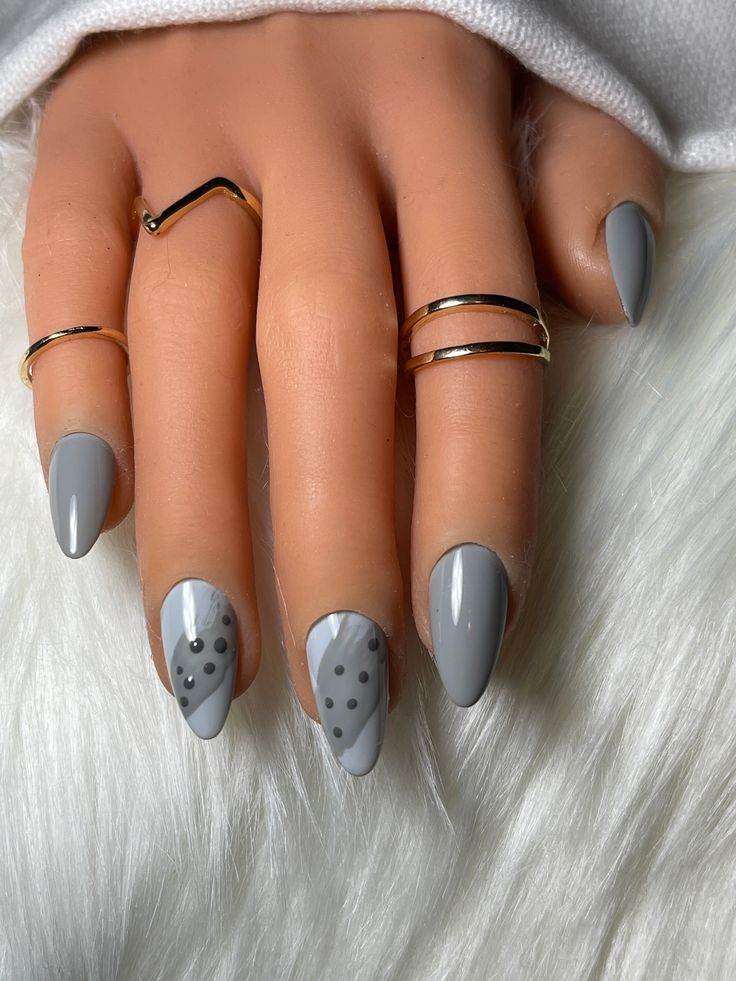 11. Subtle Marble Accents:
Incorporate subtle marble patterns or accents on your short oval nails for an elegant and chic look.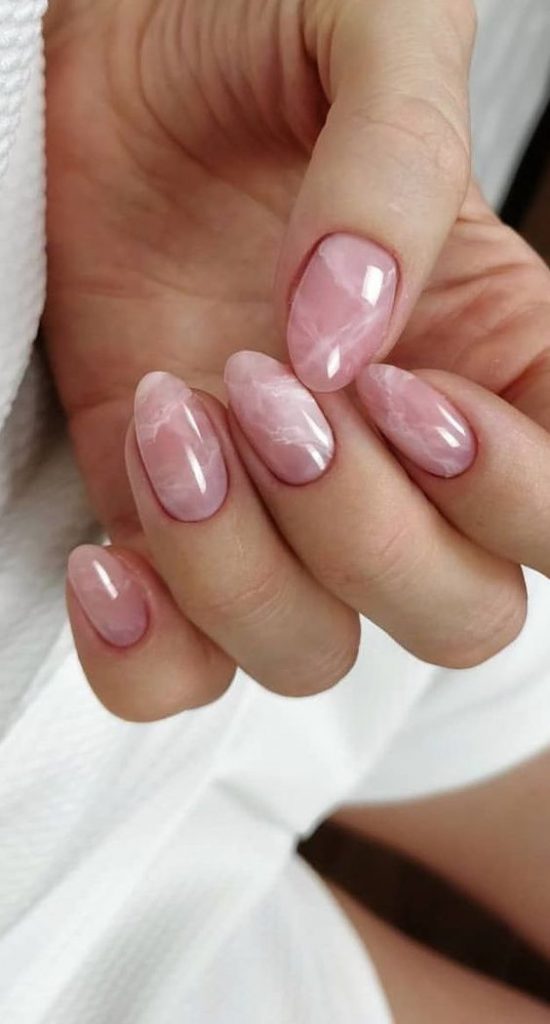 12. Textured Matte Stripes:
Combine a matte base with textured stripes in a contrasting color for a chic and playful nail design.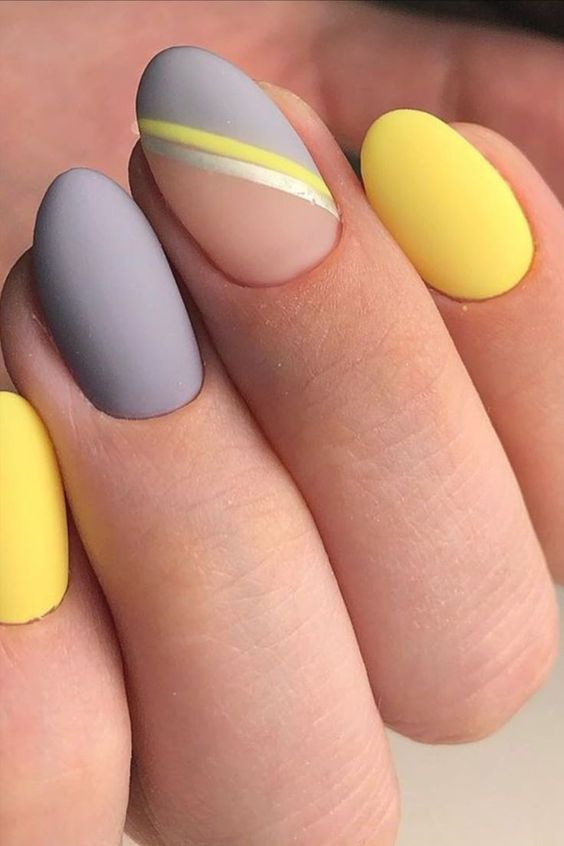 13. Chic Black and White Combo:
Opt for a chic black and white color combination with intricate patterns or stripes for a sophisticated and timeless appearance.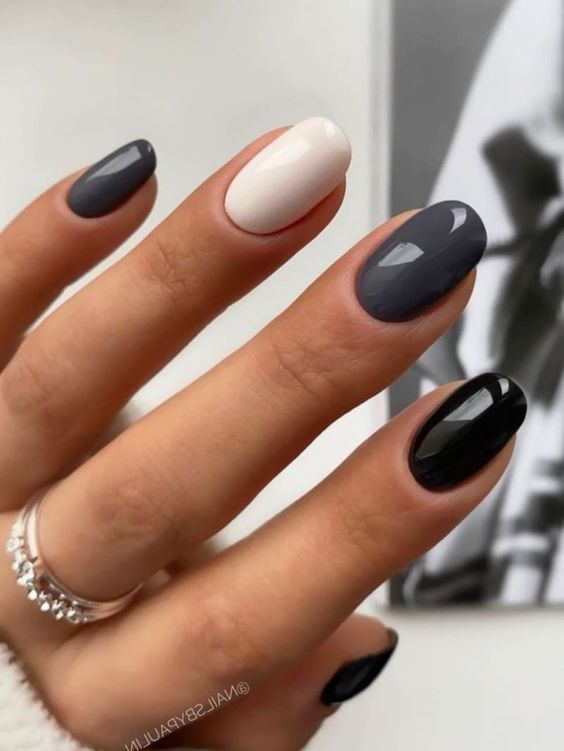 14. Dainty Polka Dots:
Add a touch of playfulness with dainty polka dot nail art on your short oval nails, creating a charming and stylish look.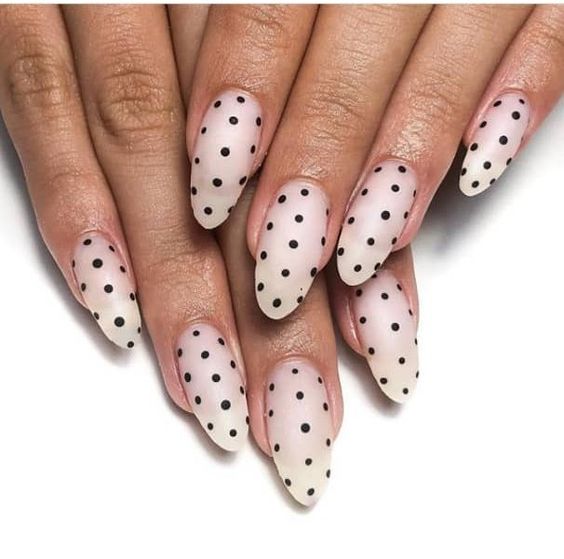 15. Metallic French Tips:
Upgrade the French manicure with metallic tips that add a touch of glamour and modernity to your short oval nails.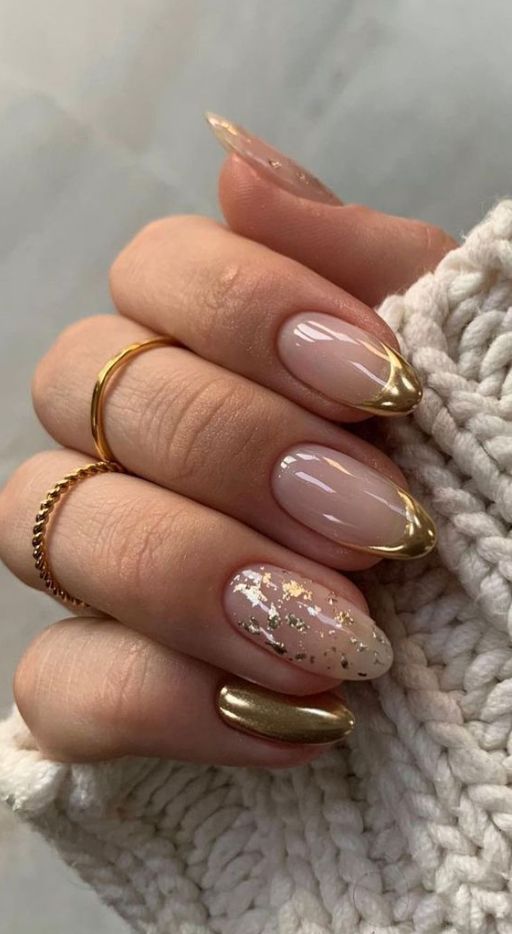 16. Watercolor Dreams:
Experiment with watercolor-inspired nail art featuring soft and blended hues, creating a unique and artistic appearance.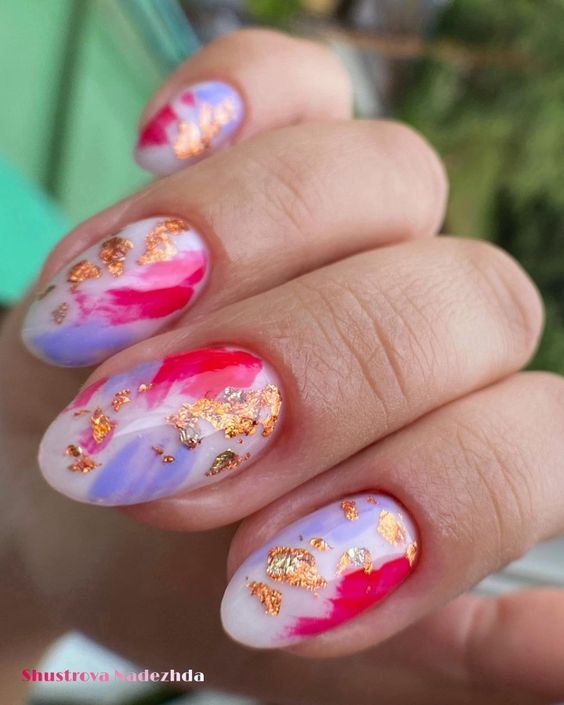 17. Textured Glitter Accents:
Incorporate textured glitter accents on select nails to create a focal point and add a dose of dazzle to your short oval nails.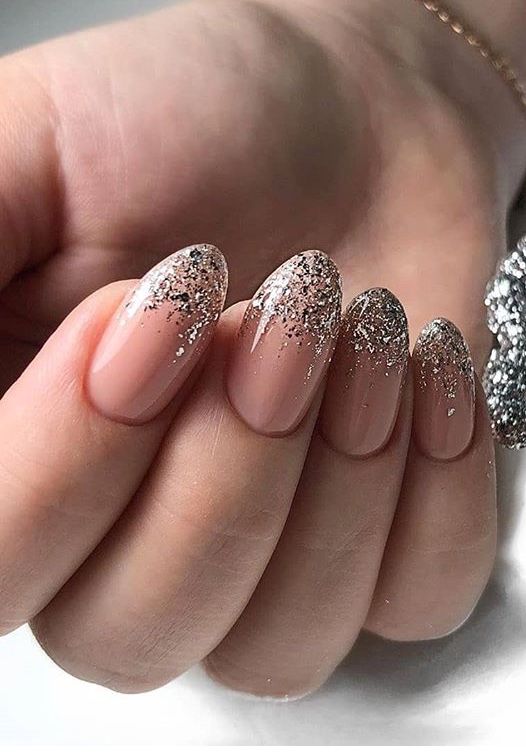 Save Pin