Nails
17 Captivating Orange Chrome Nail Design Ideas
Orange chrome nails bring a vibrant and bold energy to your manicure, combining the fiery hues of orange shades with the captivating mirror-like finish of chrome nail polish. In this article, we present 17 captivating orange chrome nail design ideas that will inspire you to embrace this striking color and create manicures that are both eye-catching and unique.
1. Classic Orange Chrome Nails:
Embrace the vivid beauty of pure orange shades enhanced with the luxurious shine of chrome polish for a captivating and energetic manicure.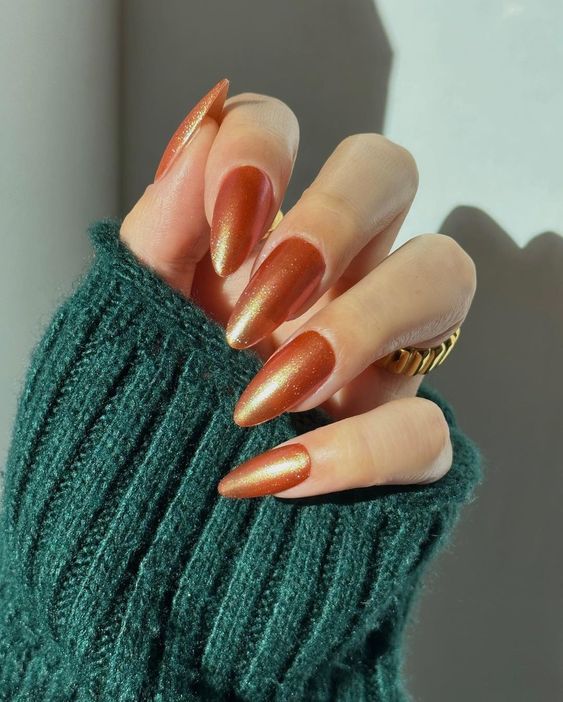 2. Orange and Gold Accents:
Pair bright orange hues with gold accents or details for a luxurious and opulent nail design that radiates elegance.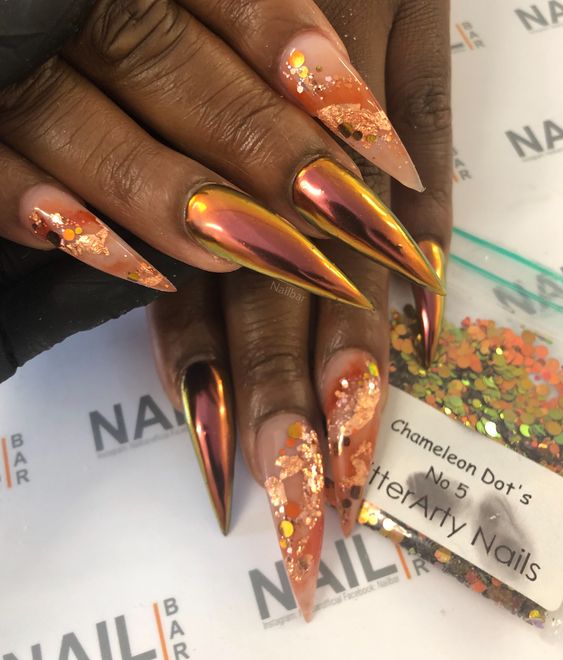 3. Orange Holographic Chrome Nails:
Opt for a holographic orange chrome polish that adds multidimensional shimmer to your nails for an enchanting and mesmerizing effect.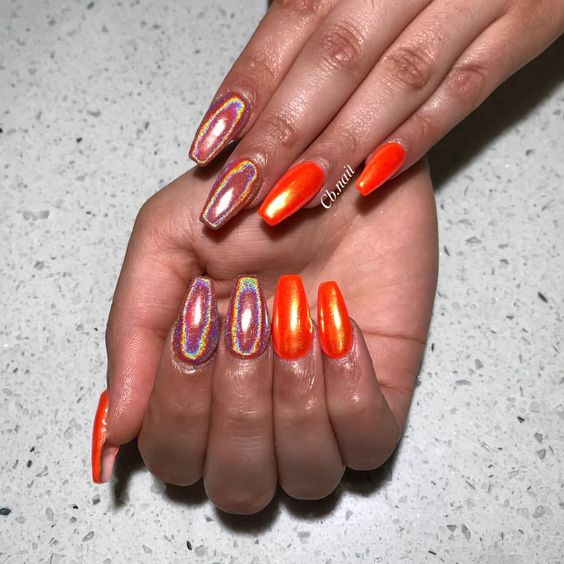 4. Orange and Black Nail Art:
Experiment with geometric patterns or lines using orange polish against a contrasting black background for an edgy and modern nail design.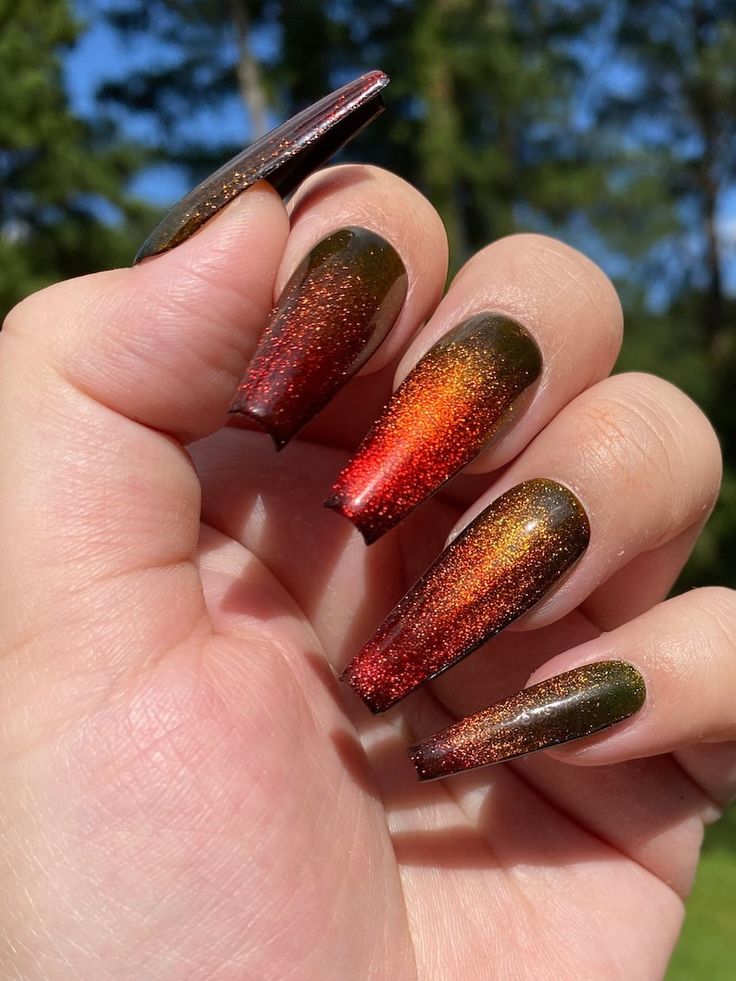 5. Orange and White Patterns:
Create intricate patterns or designs using a combination of orange and white shades for a fresh and striking nail art.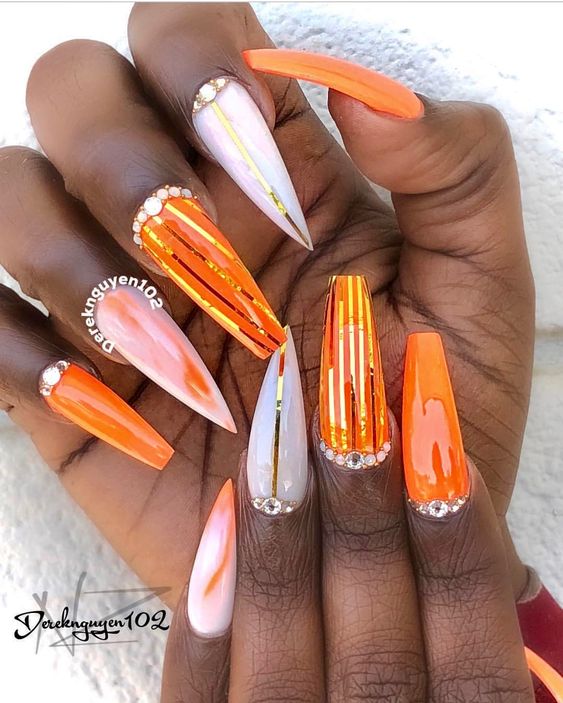 6. Orange and Metallic Accents:
Incorporate metallic shades, such as gold or silver, to add a touch of glamour and contrast to your orange chrome nail design.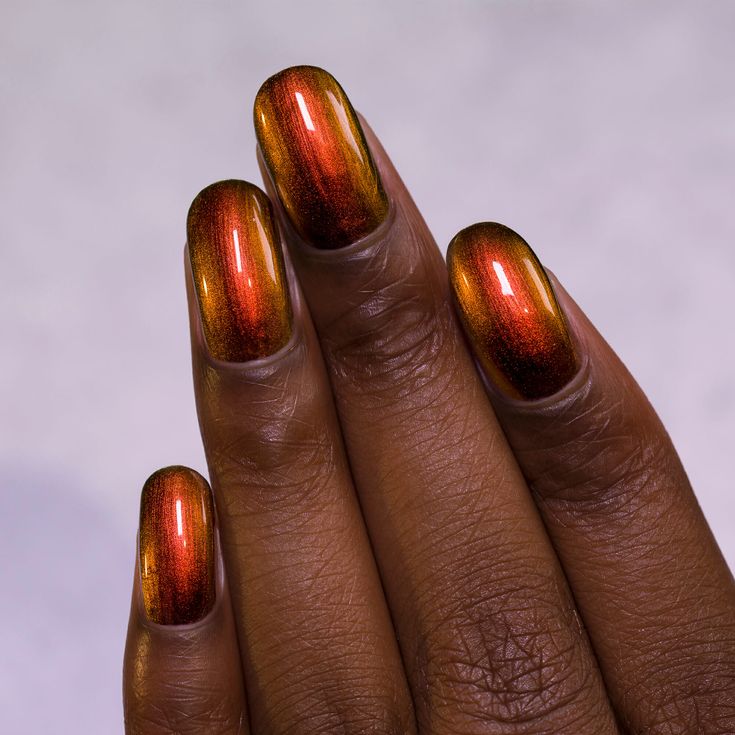 7. Orange Gradient Chrome Nails:
Blend different shades of orange to create a gradient effect that transitions smoothly from one bold hue to another.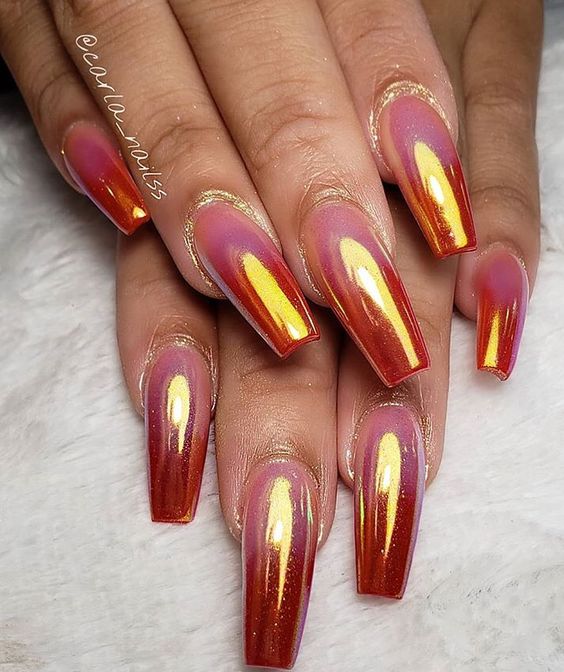 8. Orange Chrome Negative Space Nails:
Experiment with negative space designs by leaving portions of your nails bare, allowing the vibrant orange polish to contrast with the surrounding areas.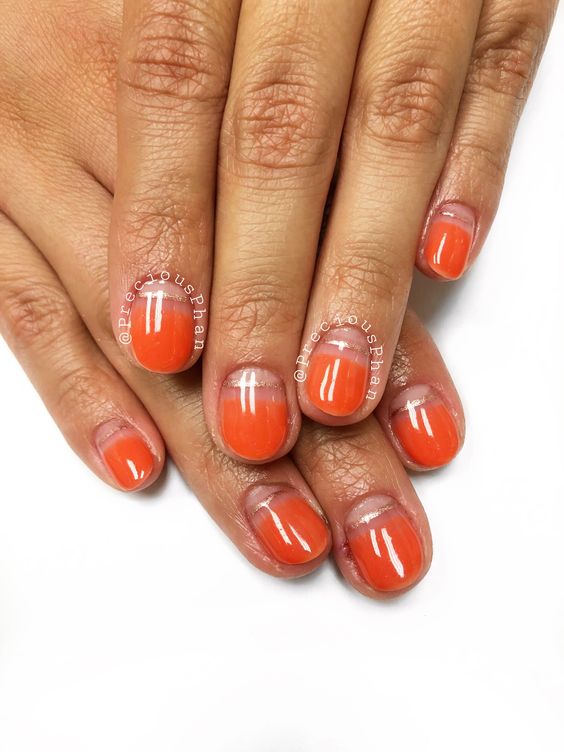 9. Orange and Pink Accents:
Incorporate pink accents or details to create a lively and complementary color combination that enhances your orange manicure.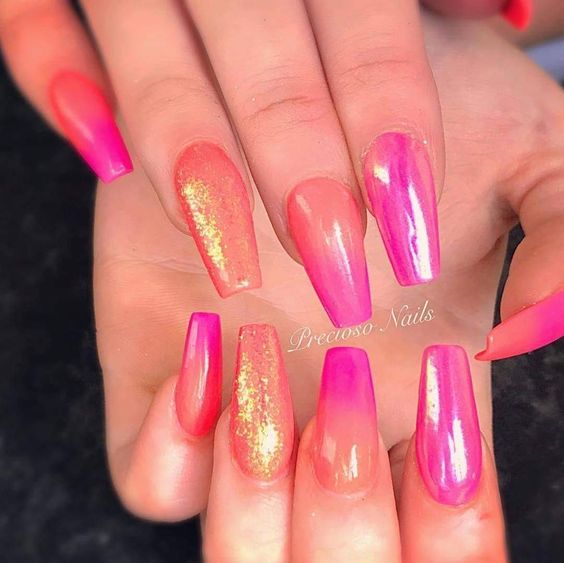 10. Orange Chrome French Tips:
Give the classic French manicure a modern twist by using orange chrome as the base color or tips for a fun and lively look.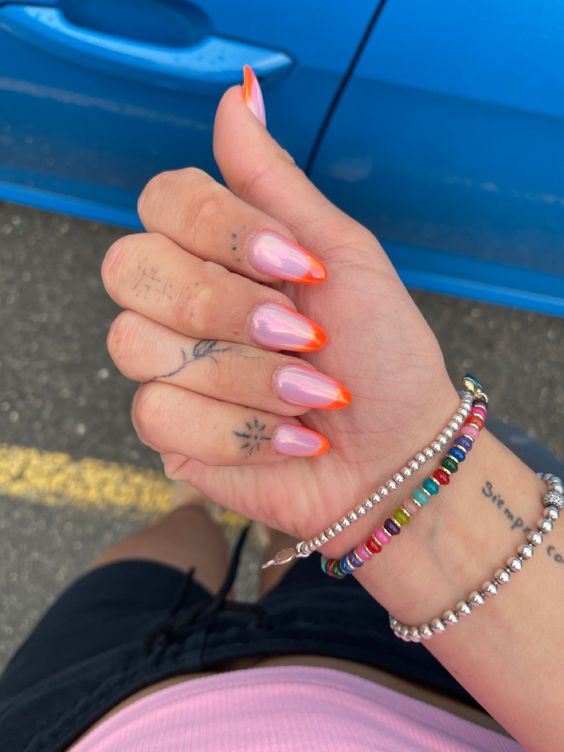 11. Orange and Blue Accents:
Pair your orange chrome nails with blue accents or designs for a bold and vibrant contrast that creates a striking visual impact.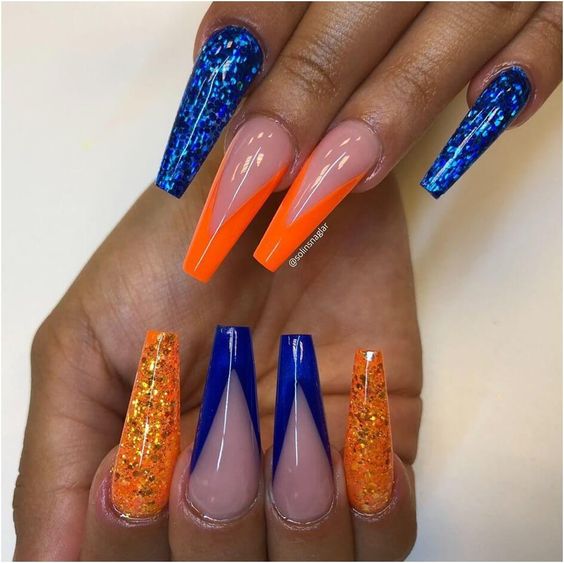 12. Orange Chrome Stamping Designs:
Experiment with stamping designs on your orange chrome nails, adding intricate patterns or details for an elegant touch.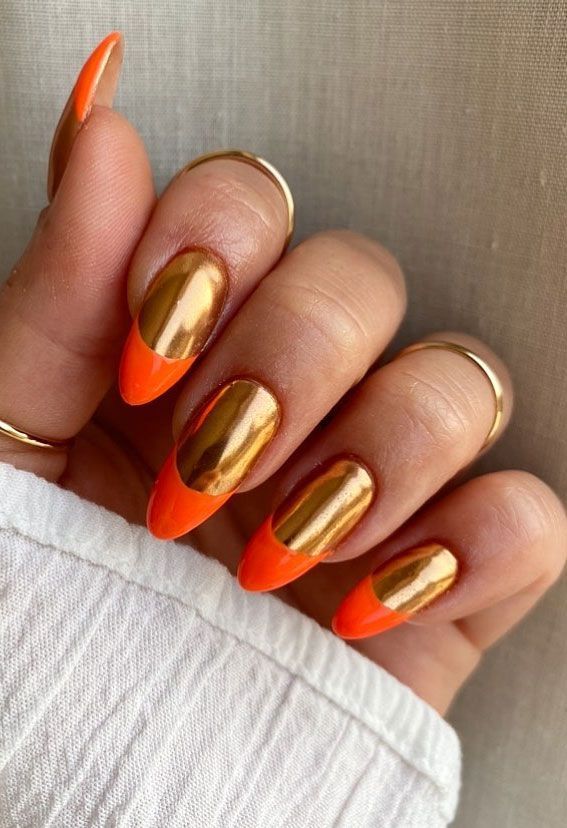 13. Orange and Green Accents:
Incorporate green accents or details into your orange manicure for a fresh and nature-inspired color combination.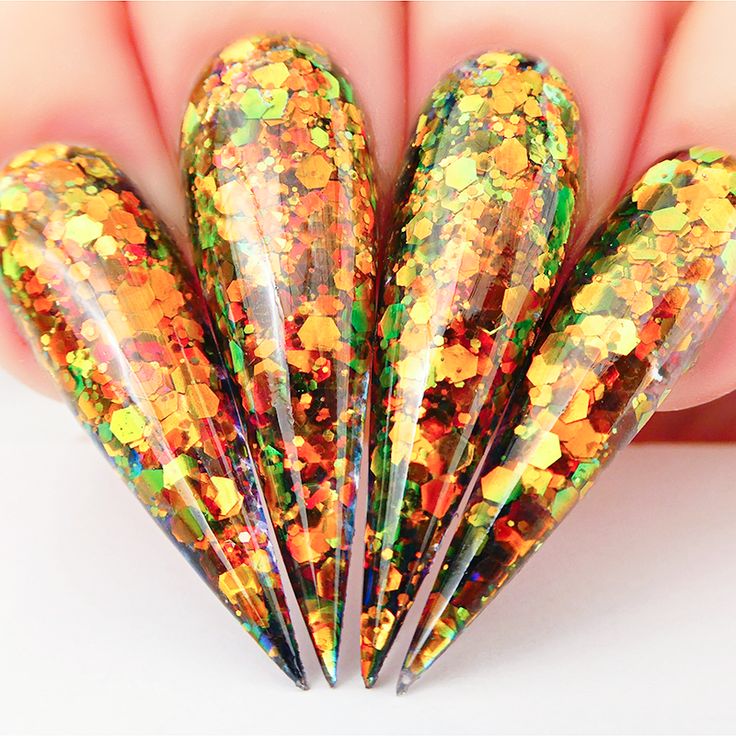 14. Orange and Rhinestone Accents:
Elevate your orange chrome nails with rhinestones or gemstones, adding a touch of opulence and glamour.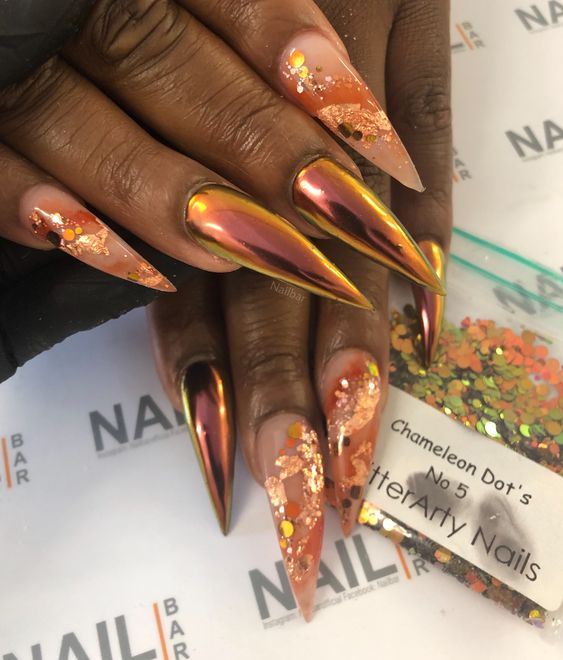 15. Orange Chrome and Matte Accents:
Create contrast by incorporating matte accents or designs into your orange chrome manicure for a modern and sophisticated look.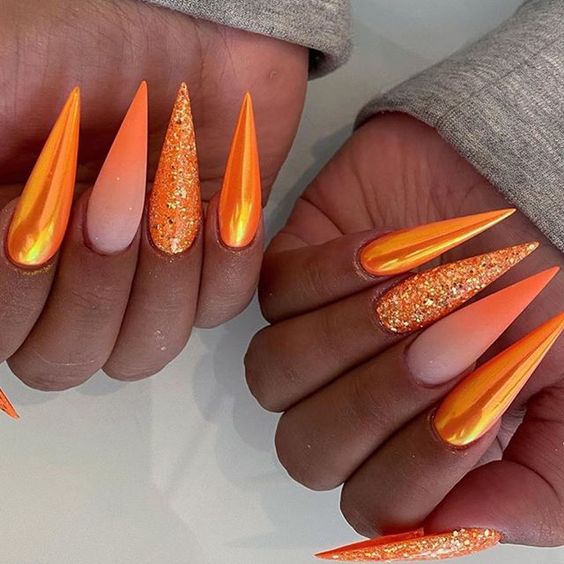 16. Orange Marble Nail Art:
Create marble-inspired designs using orange shades as the base, adding a touch of artistry and elegance to your nails.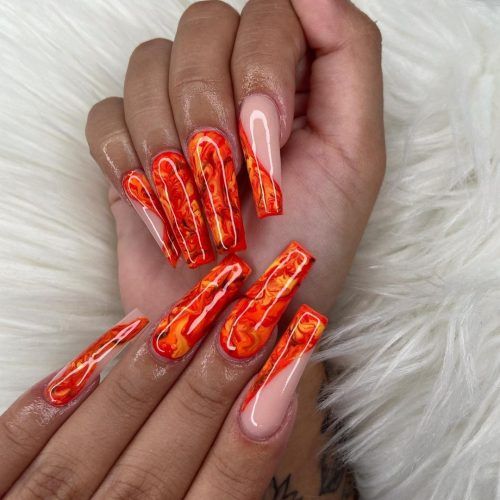 17. Orange Chrome and Neon Accents:
Add a pop of neon shades as accents or details to create a bold and vibrant nail design.
Save Pin