Nails
15 Long Fall Nail Ideas for Black Women in 2023
Fall is the perfect time to experiment with long nails and embrace the season's colors and trends. As a black woman, you have a wide range of options to create stunning nail designs that complement your skin tone beautifully. From warm earthy tones to bold and vibrant hues, we've curated 15 long fall nail ideas specifically for black women in 2023. Get ready to adorn your nails with captivating designs that will make a statement and elevate your style this autumn.
Deep Wine
Embrace the richness of fall with deep wine-colored nails. This bold and sophisticated shade adds a touch of glamour and complements your skin tone beautifully.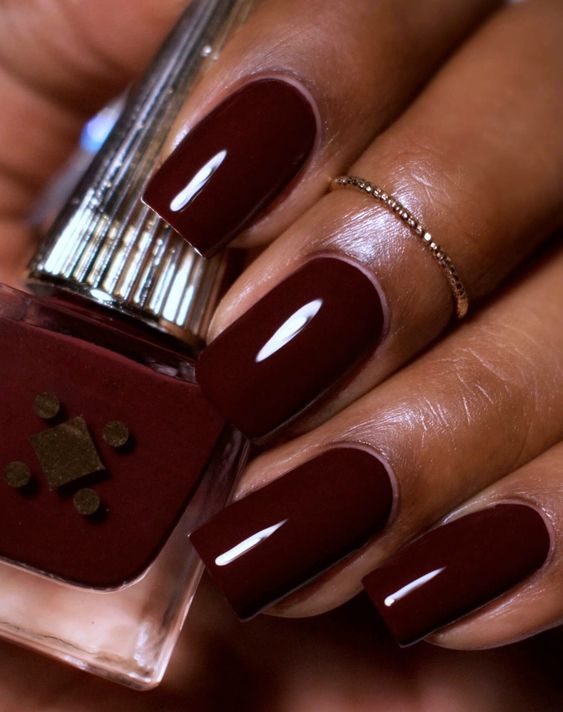 Metallic Copper
Add warmth and elegance to your nails with a metallic copper shade. This eye-catching hue brings a luxurious touch to your fall manicure.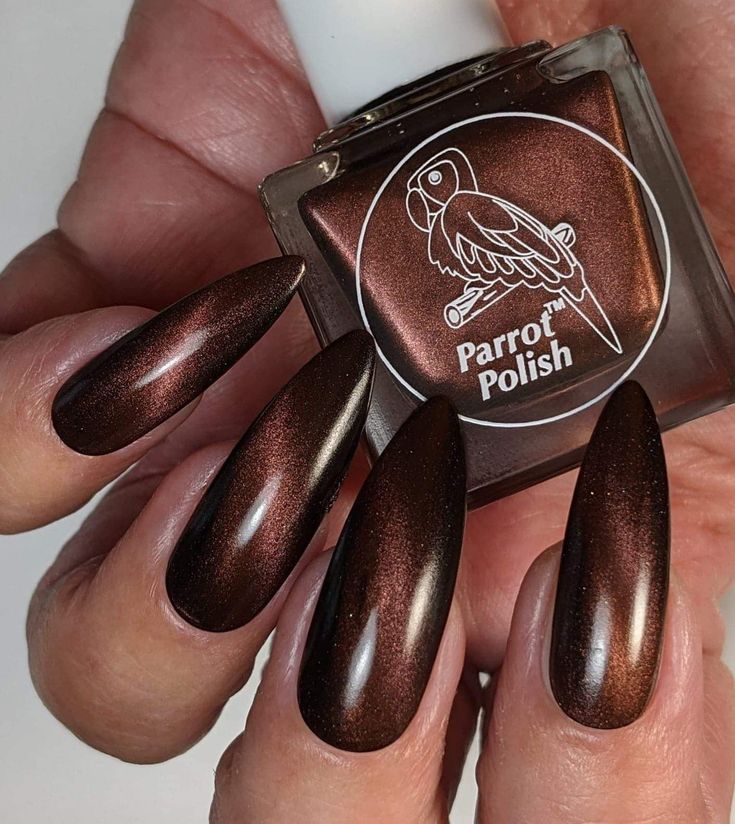 Matte Mustard
Opt for a matte mustard shade for a chic and trendy look. This warm and earthy tone adds a touch of autumnal flair to your nails.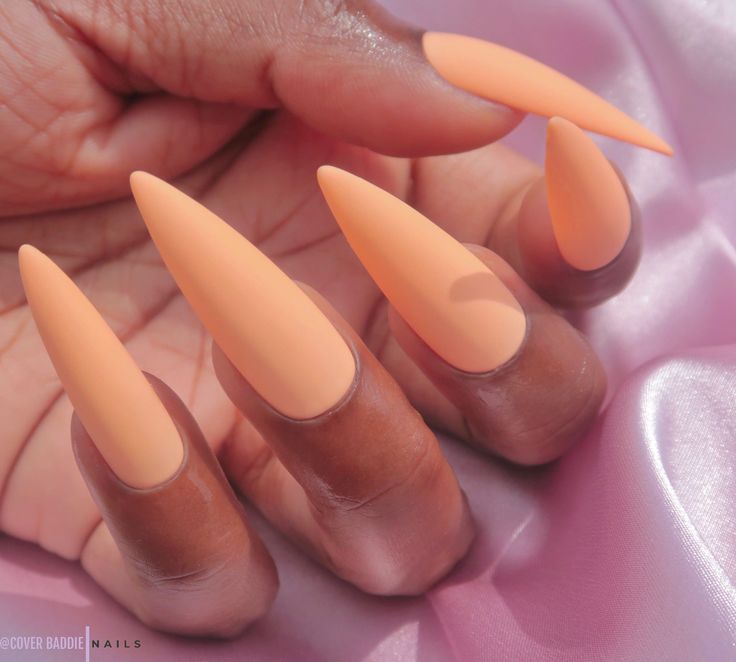 Forest Green
Capture the beauty of nature with forest green nails. This deep and rich shade evokes the lush greenery of fall and complements black skin beautifully.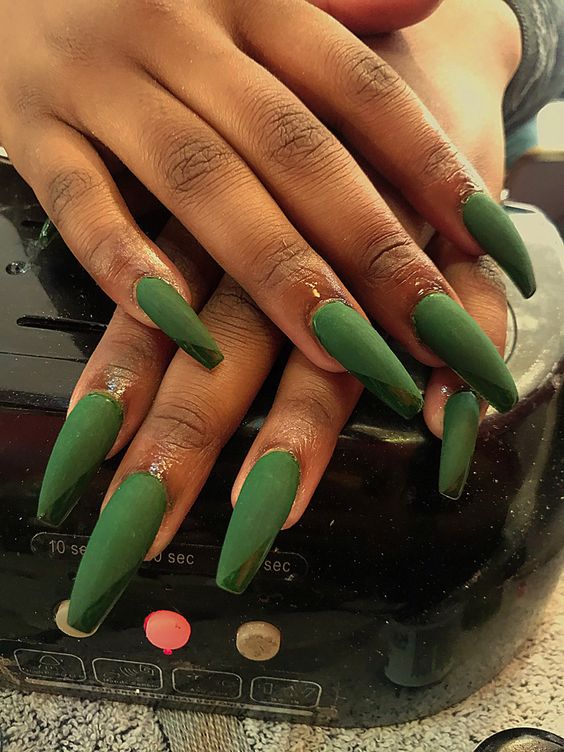 Terracotta
Infuse your nails with the warm and earthy tones of terracotta. This shade adds a cozy and rustic touch to your fall manicure.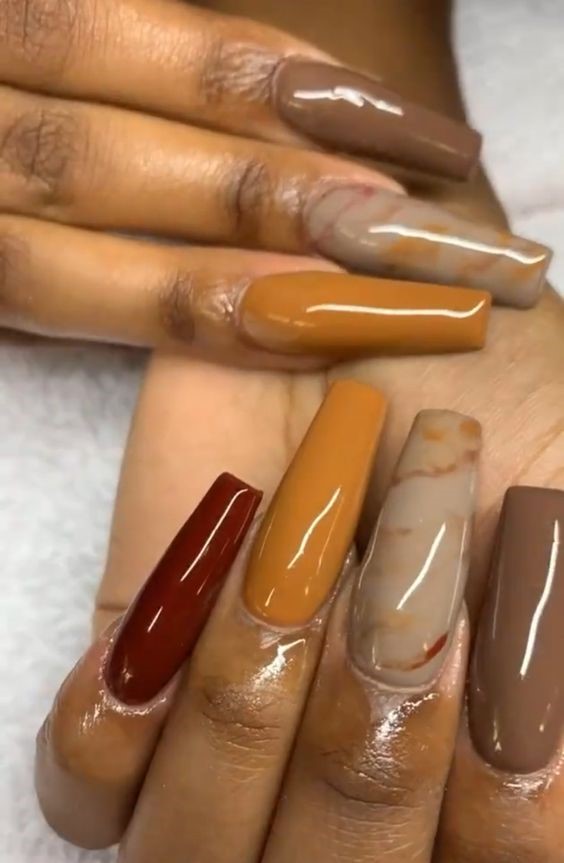 Navy Blue with Gold Accents
Create a sophisticated and glamorous look with navy blue nails adorned with delicate gold accents. This combination exudes elegance and adds a luxurious touch to your nails.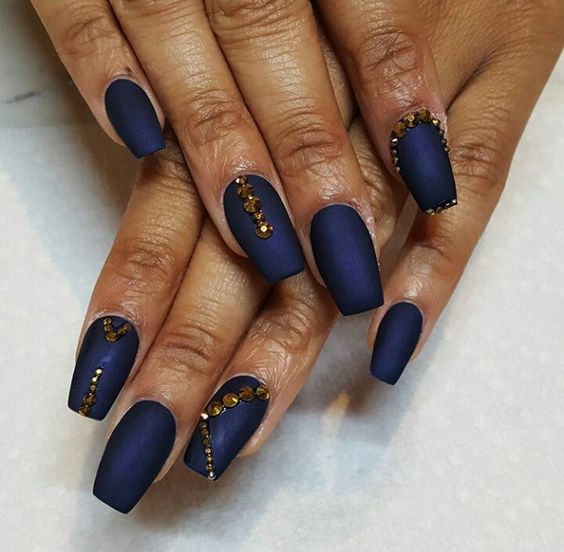 Plum
Achieve a bold and dramatic look with matte plum nails. This deep and rich shade adds depth and intensity to your manicure.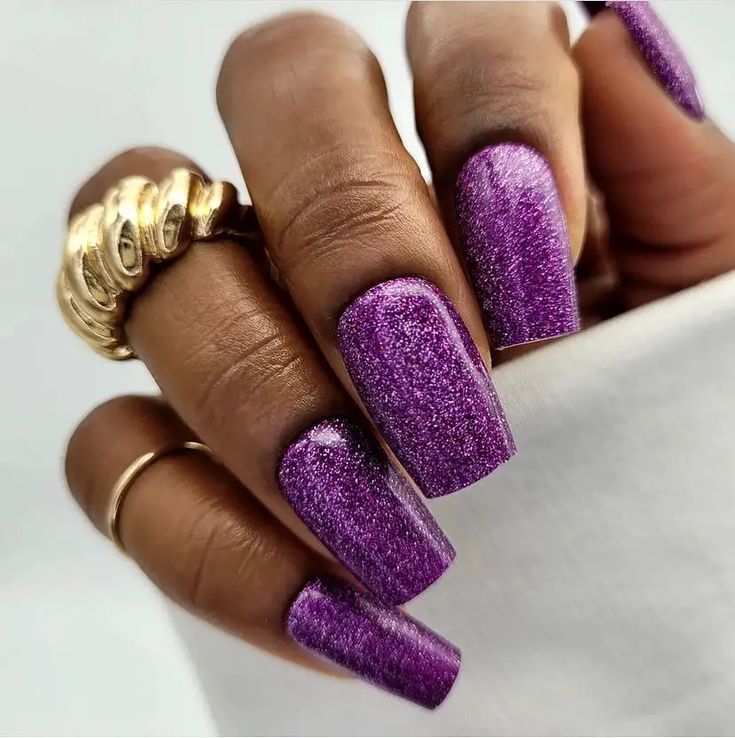 Burnt Orange
Embrace the essence of fall with burnt orange nails featuring intricate leaf designs. This playful and festive design captures the beauty of the season.
Golden Glitter
Make a statement with a golden glitter gradient on your nails. This eye-catching design adds sparkle and glamour, perfect for fall festivities.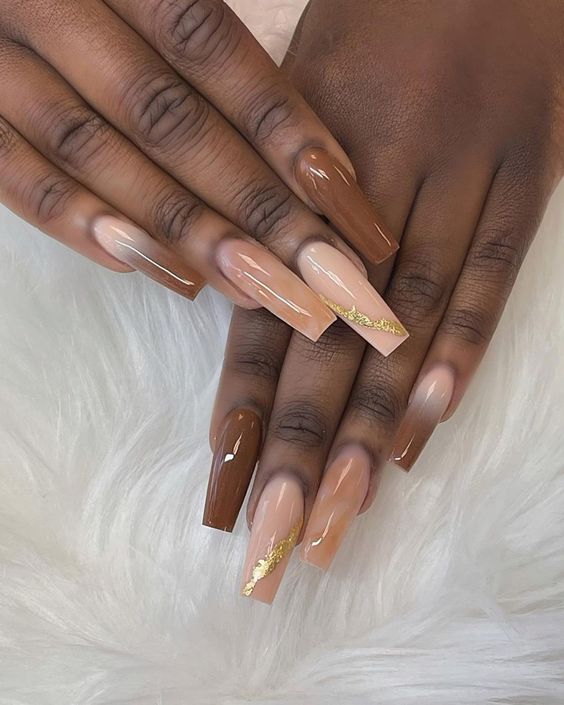 Deep Purple
Opt for deep purple nails for a regal and elegant look. This rich and luxurious shade complements black skin beautifully, adding a touch of sophistication to your manicure.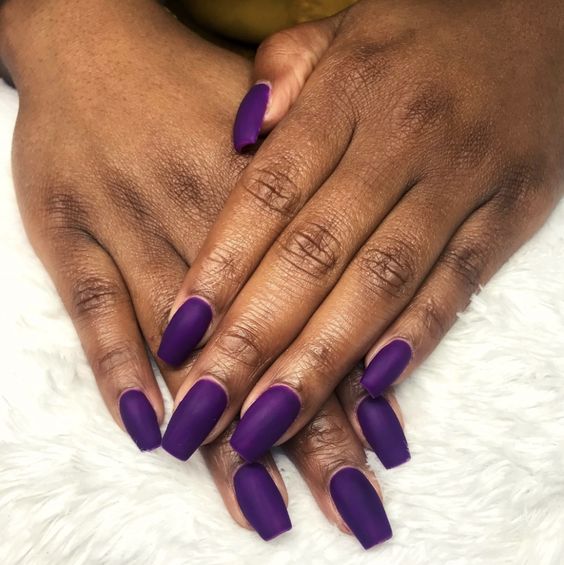 Chocolate Brown with Metallic Tips
Combine a rich chocolate brown base with metallic tips for a chic and modern look. This design adds an unexpected twist to your fall manicure.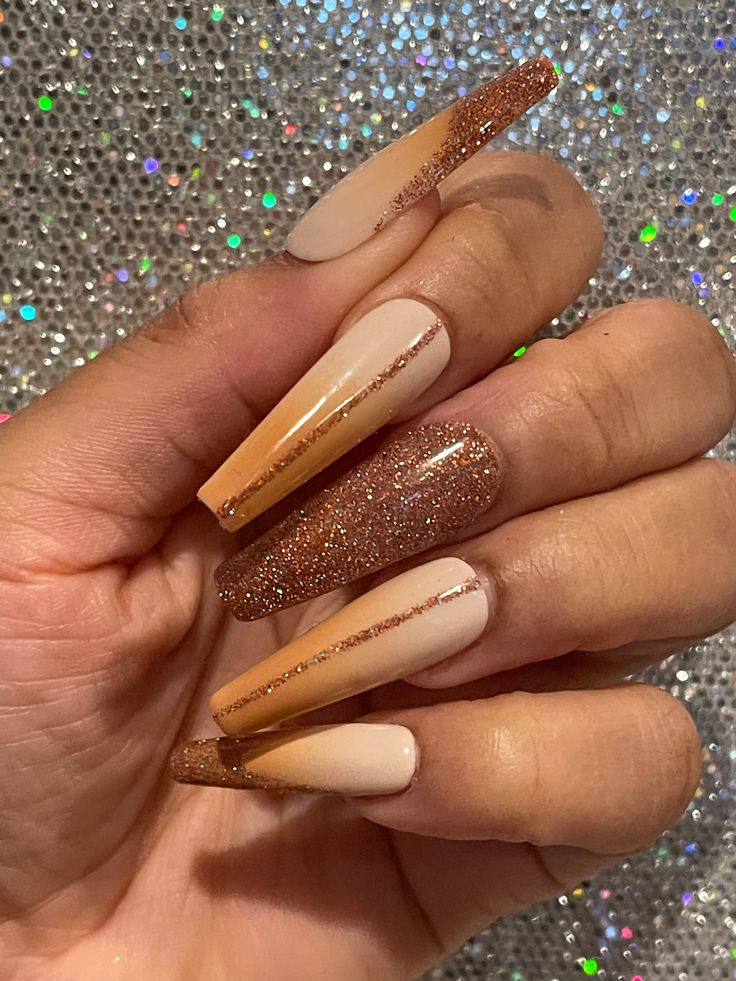 Matte Olive with Gold Foil Accents
Create a stunning combination of matte olive nails with delicate gold foil accents. The contrast between the matte finish and the gold foil adds a touch of elegance and intrigue.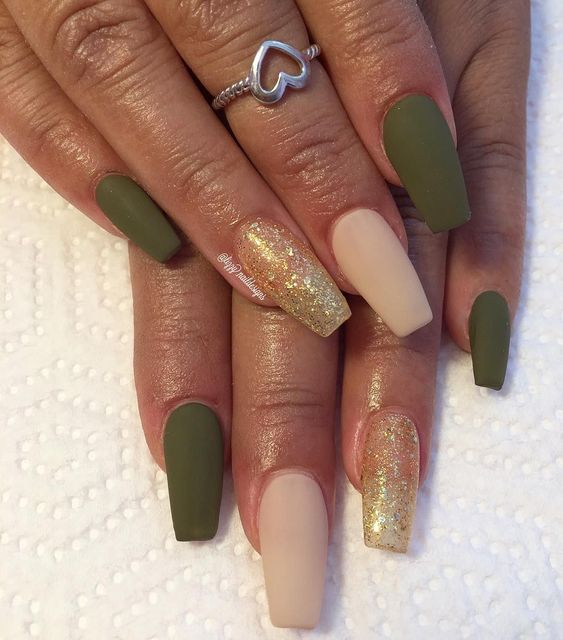 Copper with Rhinestone Embellishments
Elevate your fall manicure with copper nails adorned with sparkling rhinestone embellishments. This design adds a touch of glamour and creates a captivating effect.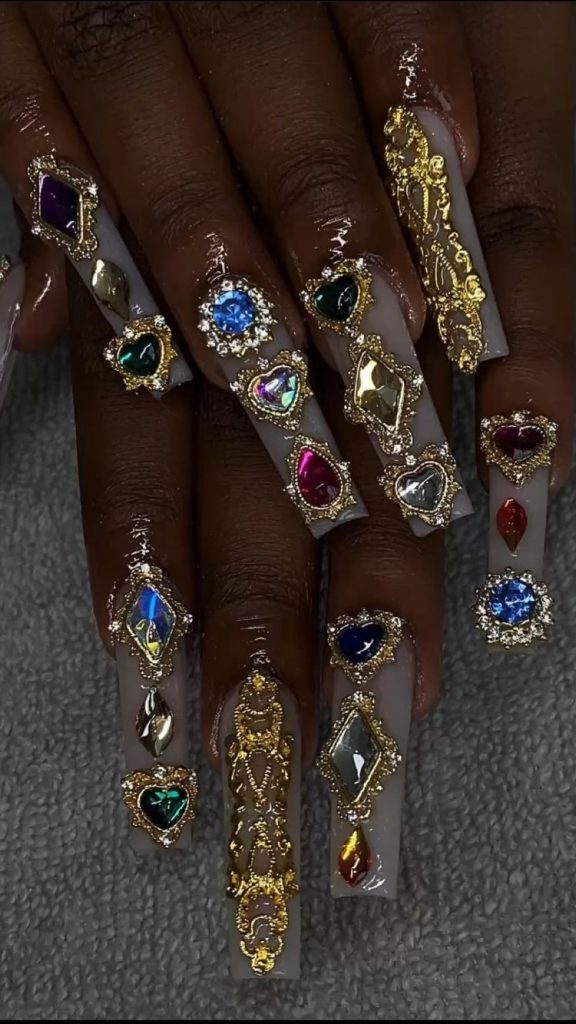 Red Wine with Gold Designs
Channel the sophistication of a glass of red wine with nails featuring red wine shades and delicate gold leaf designs. This combination exudes luxury and elegance.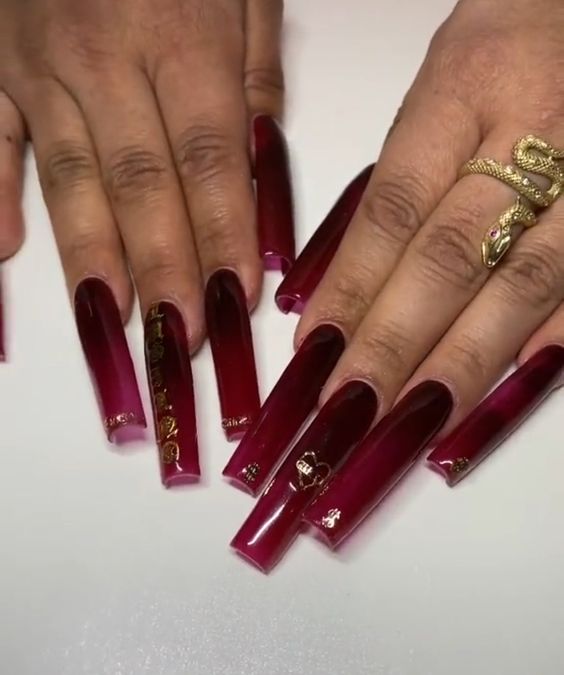 Black and Nude Geometric Patterns
Create a modern and edgy look with black nails featuring nude geometric patterns. This striking design adds a touch of sophistication and creates a visually captivating effect.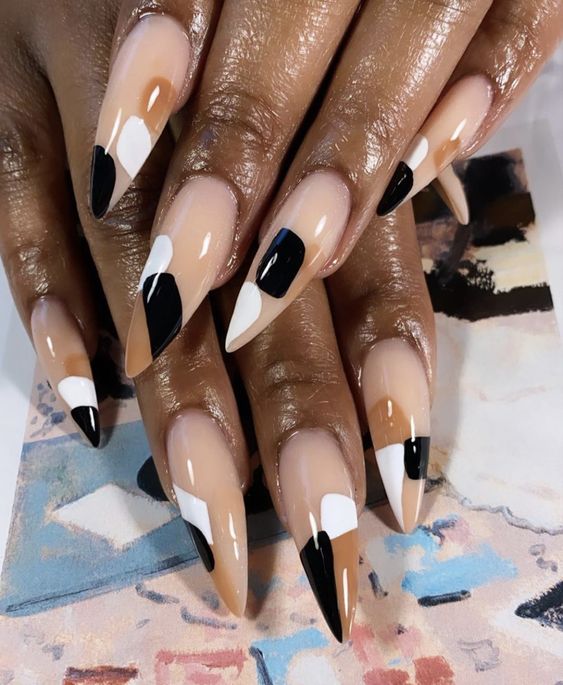 Save Pin