Nails
15 Elegant French Chrome Nail Design Ideas
French chrome nails combine the timeless elegance of the classic French manicure with the captivating mirror-like finish of chrome nail polish. This modern twist on a traditional look adds a touch of sophistication and glamour to your nails. In this article, we present 15 elegant French chrome nail design ideas that will inspire you to embrace this chic and refined style for your next manicure.
1. Classic French Chrome Manicure:
Embrace the timeless beauty of the French manicure with a chrome twist, featuring the iconic white tips enhanced with the luxurious shine of chrome polish.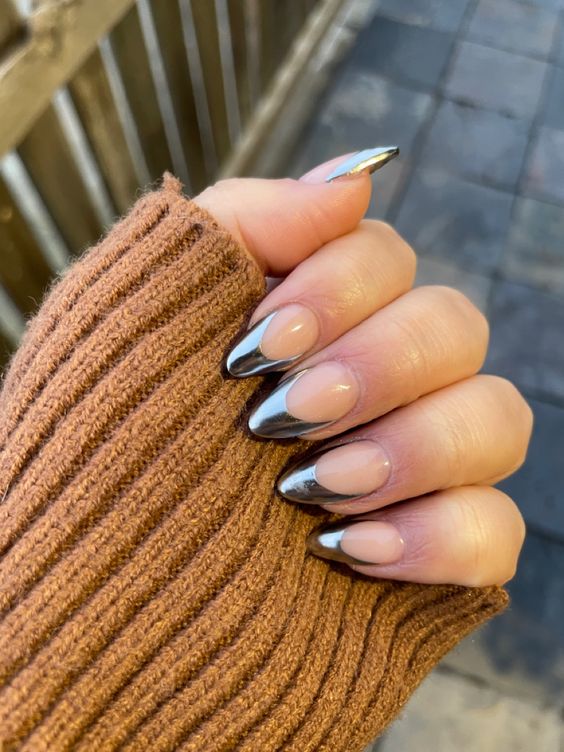 2. French Chrome Ombré Nails:
Blend chrome polish with soft shades like nude or blush for an ombré effect that transitions seamlessly from the base to the tips.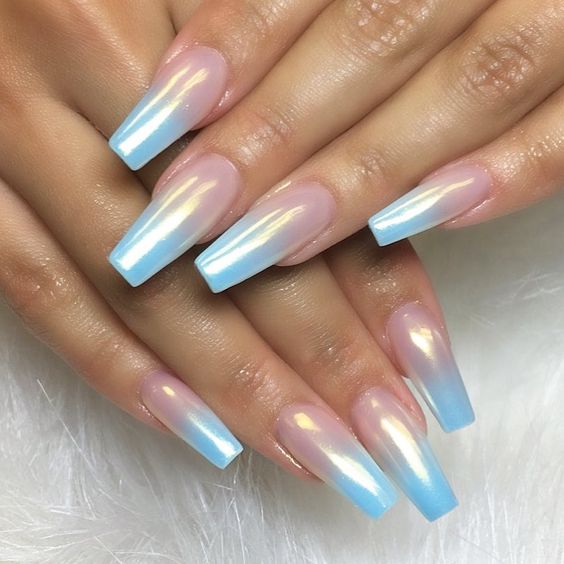 3. French Chrome Square French Tips:
Switch up the traditional French manicure by placing the chrome polish on the tips and the soft shade on the base for a modern and stylish look.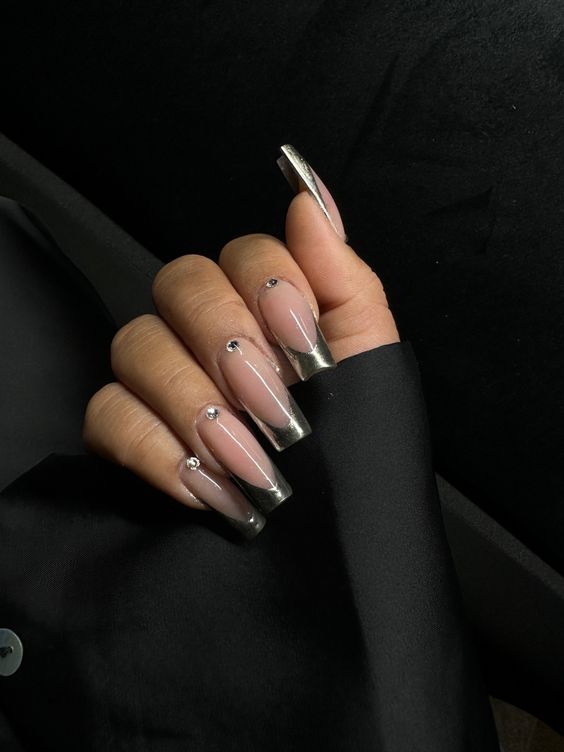 4. French Chrome and Metallic Accents:
Incorporate metallic shades, such as gold or silver, as accents or details to enhance the elegance of your French chrome nails.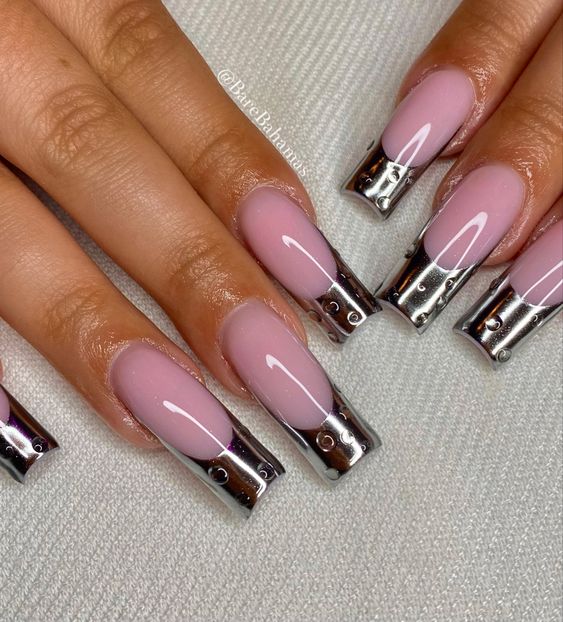 5. French Chrome Negative Space Nails:
Experiment with negative space designs, leaving portions of your nails bare and allowing the chrome and soft shades to contrast beautifully.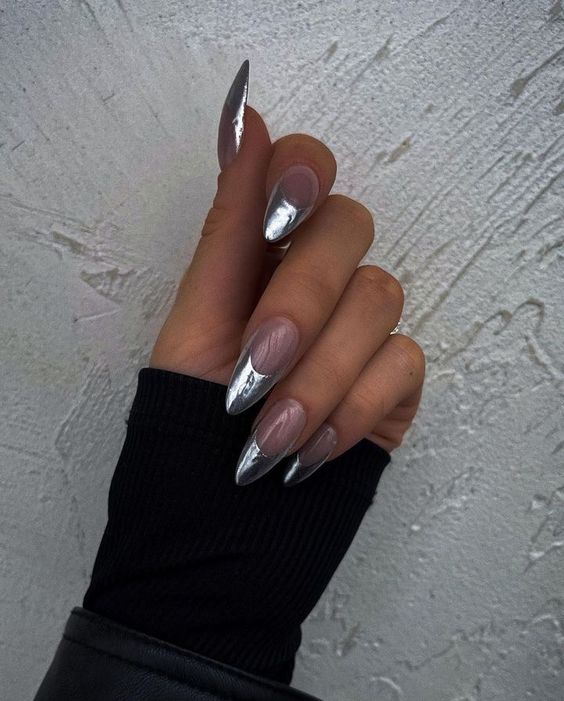 6. French Chrome Stamping Designs:
Add intricate stamping designs to your French chrome manicure, enhancing the classic look with detailed patterns.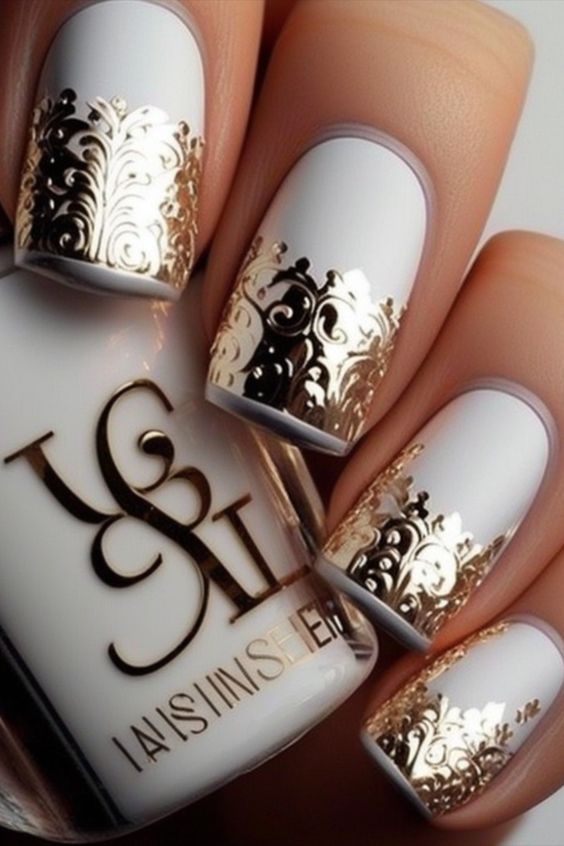 7. French Chrome with Glitter Accents:
Incorporate glitter accents on your French chrome nails to add a touch of sparkle and dimension to the classic style.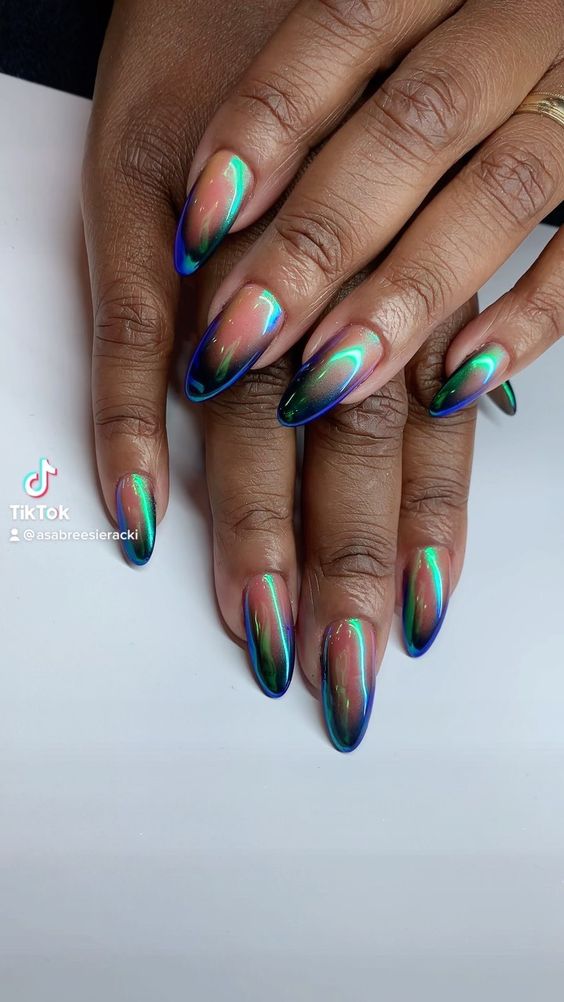 8. French Chrome and Pastel Accents:
Pair your French chrome nails with delicate pastel accents or details for a soft and romantic twist on the traditional look.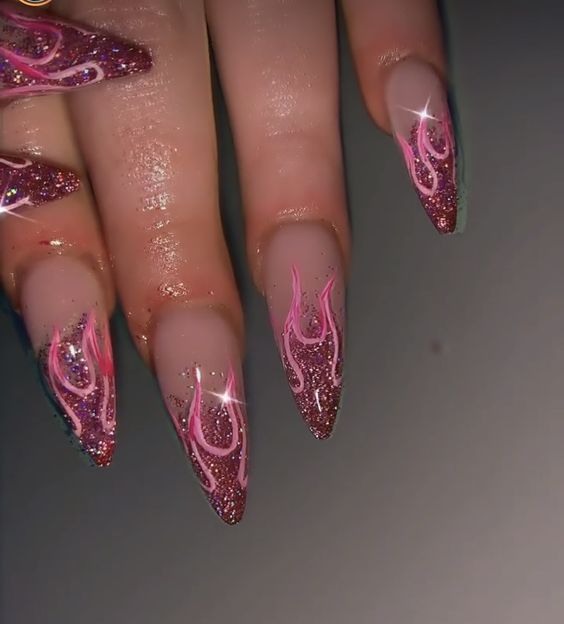 9. French Chrome Almond Nails:
Choose almond-shaped nails with French chrome polish for a sophisticated and elegant nail design.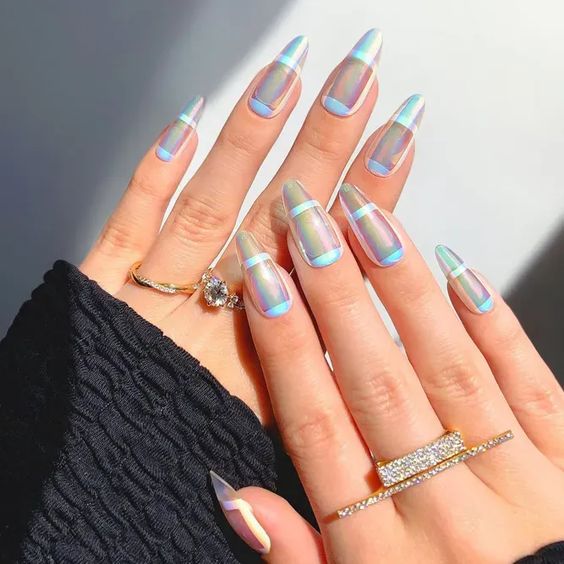 10. French Chrome Stiletto Nails:
Opt for stiletto-shaped nails with chrome polish for a bold and daring French manicure that exudes confidence.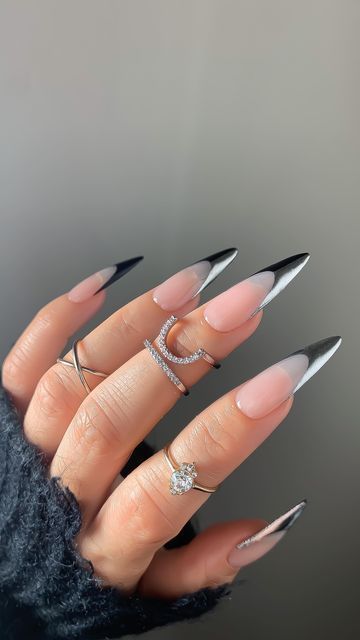 11. French Chrome Lace Nail Art:
Embrace a delicate and refined look with intricate lace designs using chrome and soft shades for an elegant touch.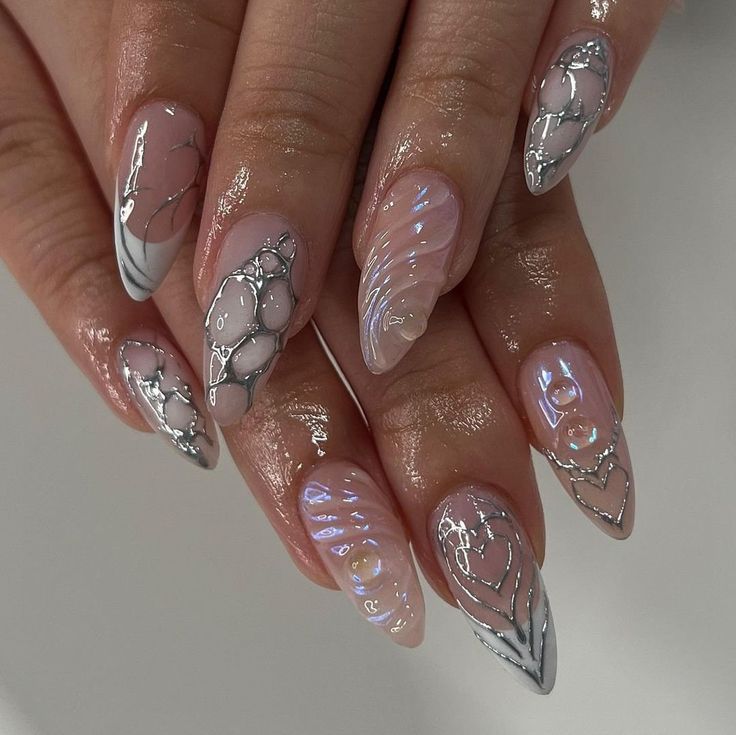 12. French Chrome and Pearl Accents:
Elevate your French chrome nails with delicate pearl accents, adding a touch of sophistication and refinement.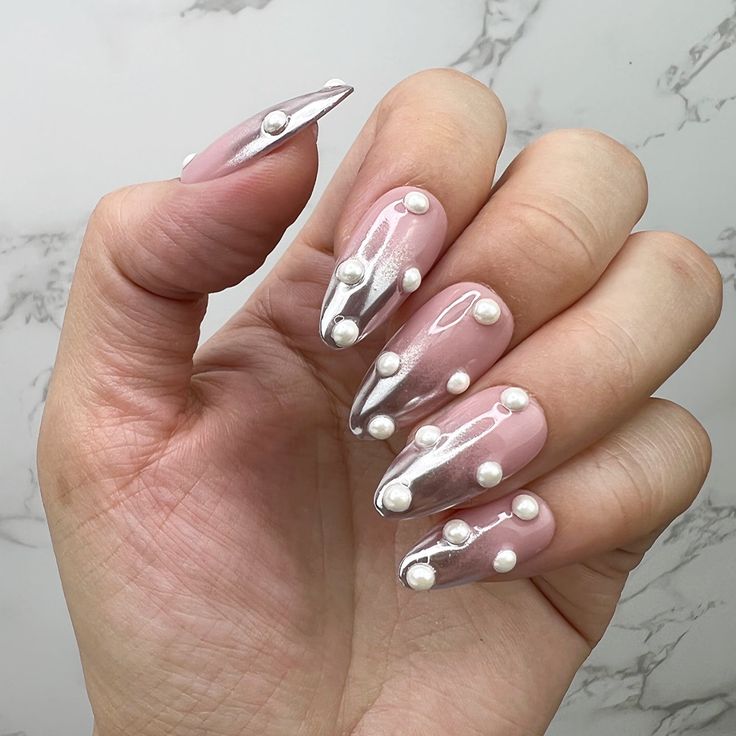 13. French Chrome with Matte Accents:
Create contrast by incorporating matte accents or designs into your French chrome manicure for a modern and sophisticated look.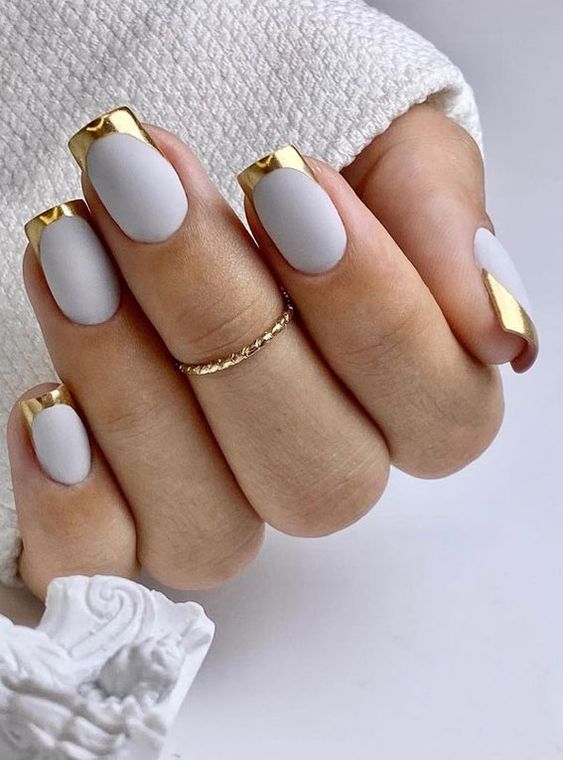 14. French Chrome Floral Nail Art:
Add a touch of nature with delicate floral patterns or accents using chrome and soft shades for a fresh and feminine appearance.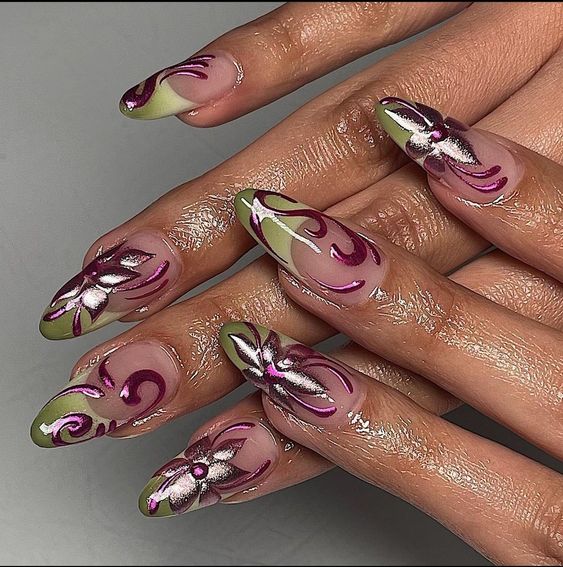 15. French Chrome with Neon Accents:
Add a pop of neon shades as accents or details to your French chrome nails for a bold and vibrant nail design.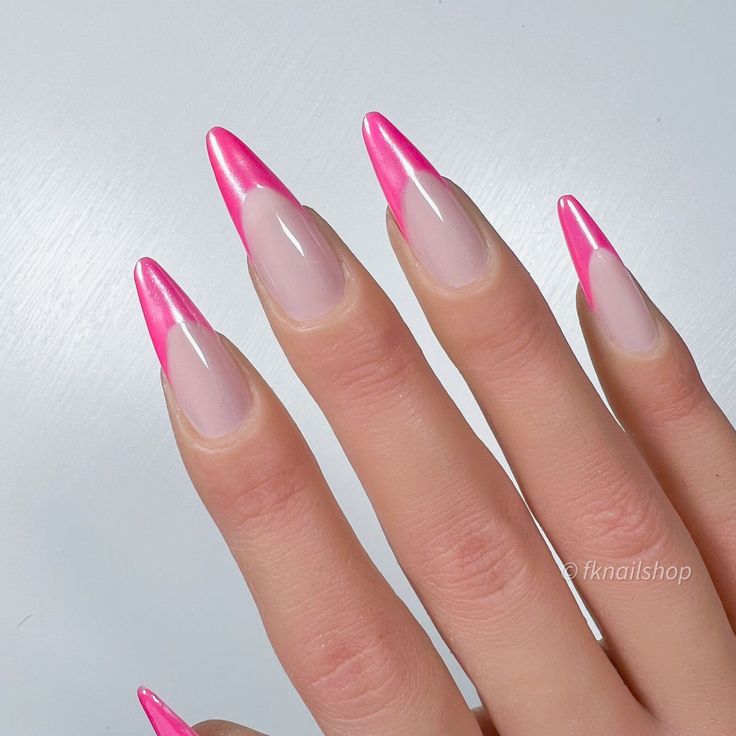 Save Pin