Nails
17 Aesthetic Nail Design Ideas for Instagram-Worthy Manicures
Aesthetic nail designs are all about creating visually pleasing and Instagram-worthy manicures that capture your unique style and personality. From dreamy pastels to minimalist elegance, aesthetic nails allow you to express your creativity and showcase your love for beautiful nail art. In this article, we present 17 aesthetic nail design ideas that will inspire you to elevate your nail game with captivating and stylish manicures.
1. Pastel Marble Nails:
Opt for pastel hues and create a marble effect on your nails for a soft and dreamy aesthetic.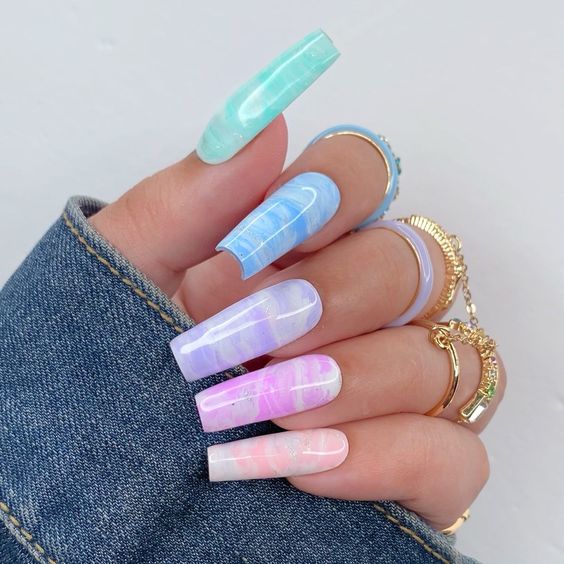 2. Botanical Garden Nails:
Choose delicate floral patterns and leafy motifs for a nature-inspired and refreshing nail design.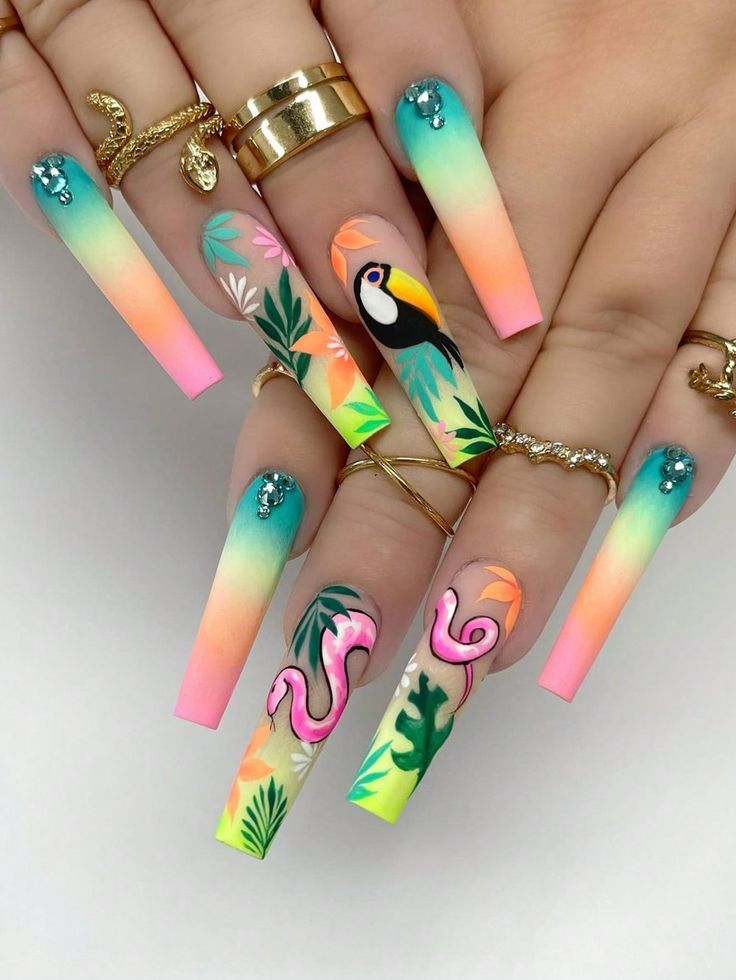 3. Rainbow Gradient Nails:
Embrace a gradient effect using a spectrum of rainbow colors for a cheerful and vibrant aesthetic.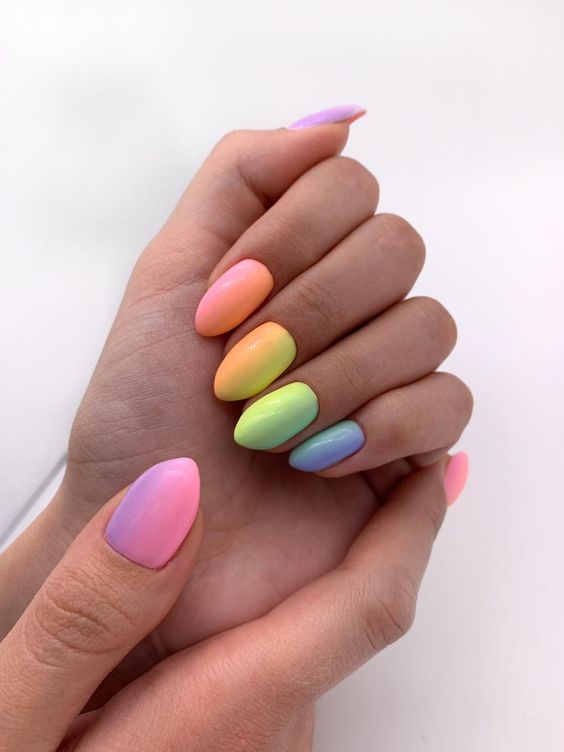 4. Dainty Daisies Nail Art:
Opt for dainty daisy nail art on a pastel background to create a cute and charming aesthetic.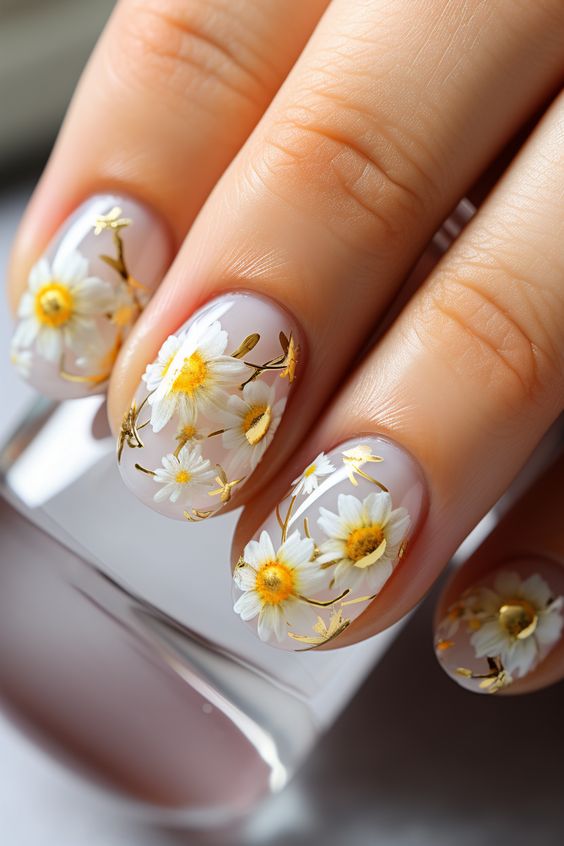 5. Sunset Ombre Nails:
Choose sunset-inspired ombre nails with warm tones that evoke a sense of tranquility and beauty.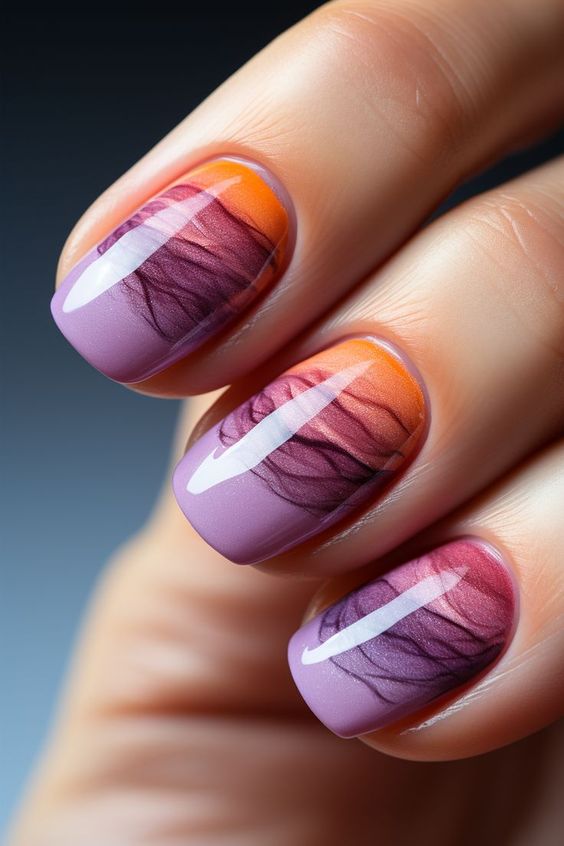 6. Cloudy Sky Nails:
Embrace cloudy sky nail art with soft blue and white hues for a serene and ethereal aesthetic.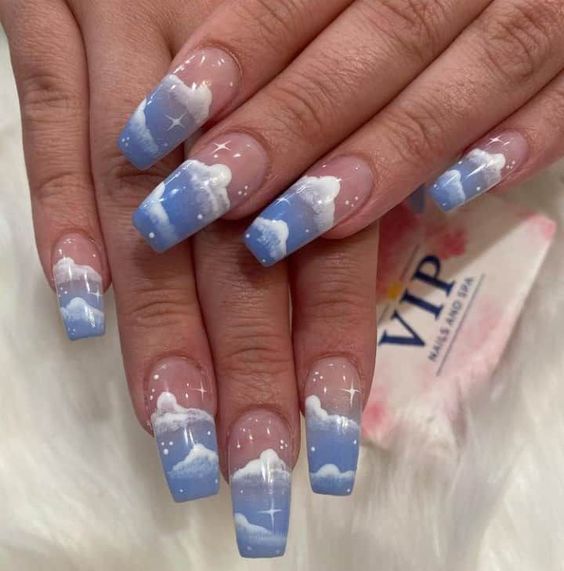 7. Minimalist Line Art Nails:
Opt for minimalist line art designs that add an artistic touch and create a modern and elegant aesthetic.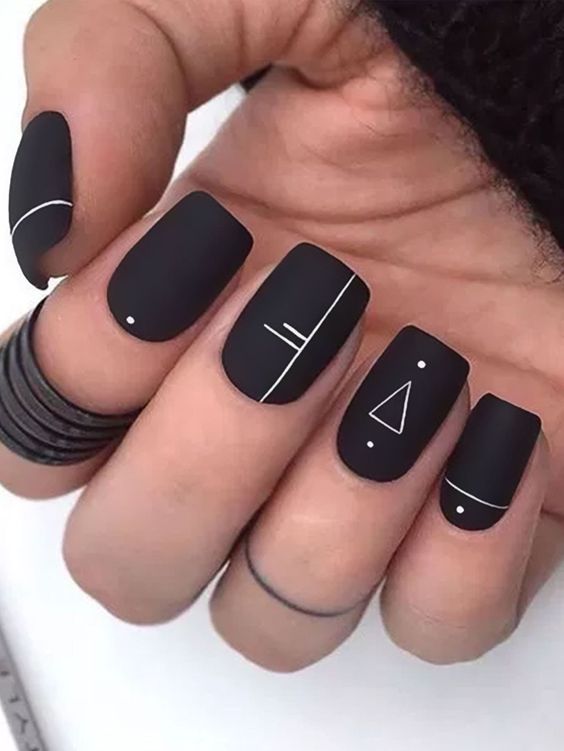 8. Iridescent Holographic Nails:
Choose iridescent holographic nail polish to create a mesmerizing and futuristic aesthetic.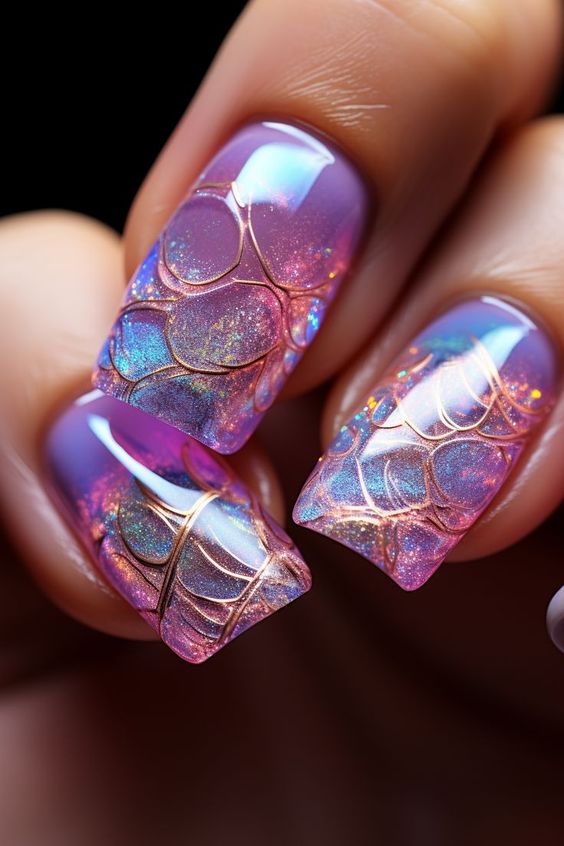 9. Aesthetic Fruit Nail Art:
Embrace fruit-inspired nail art with vibrant colors and playful patterns for a fun and fresh aesthetic.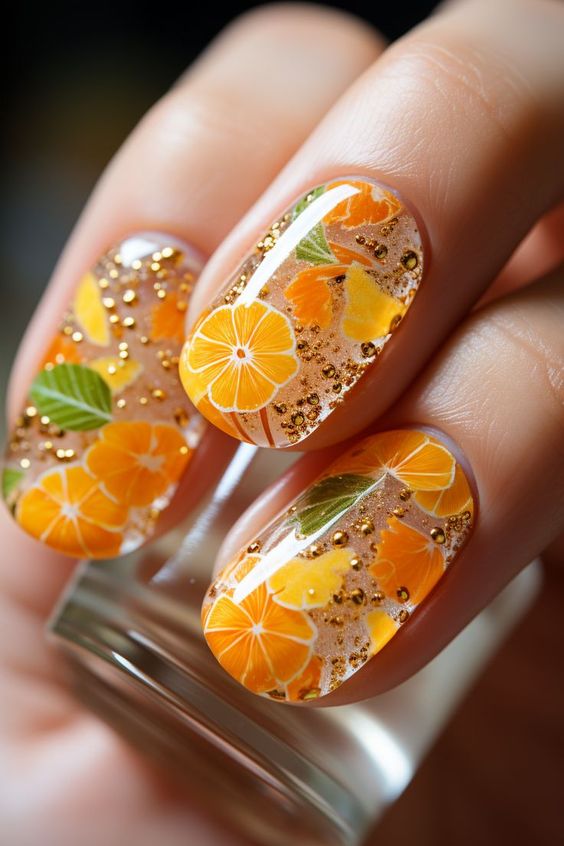 10. Ocean Waves Nails:
Opt for ocean wave nail art with shades of blue and white for a calming and beachy aesthetic.
11. Crystal-inspired Nails:
Choose crystal-inspired nail designs with shimmering accents for a mystical and enchanting aesthetic.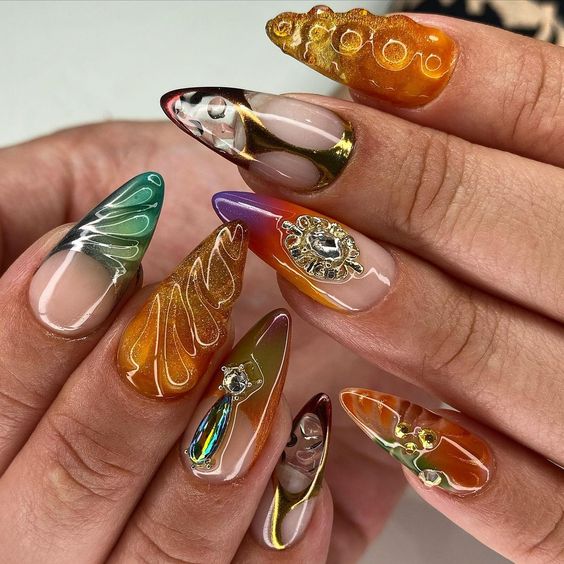 12. Galaxy Space Nails:
Embrace galaxy space nail art with deep blues, purples, and sparkles for a cosmic and otherworldly aesthetic.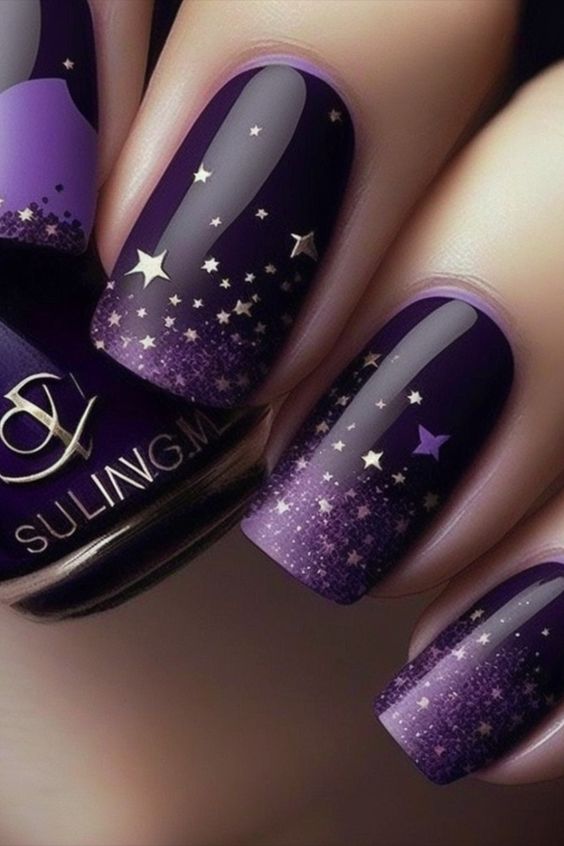 13. Gradient Stars Nails:
Opt for gradient star patterns on your nails for a celestial and dreamy aesthetic.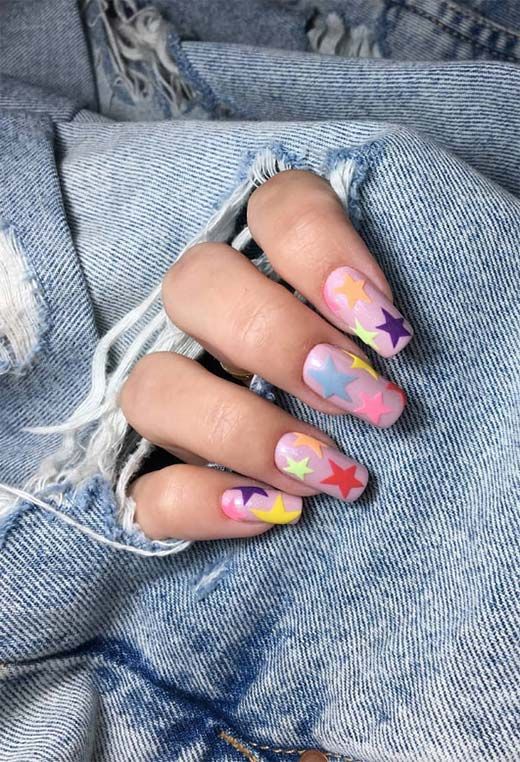 14. Abstract Art Nails:
Choose abstract art-inspired nail designs with bold shapes and colors for a unique and creative aesthetic.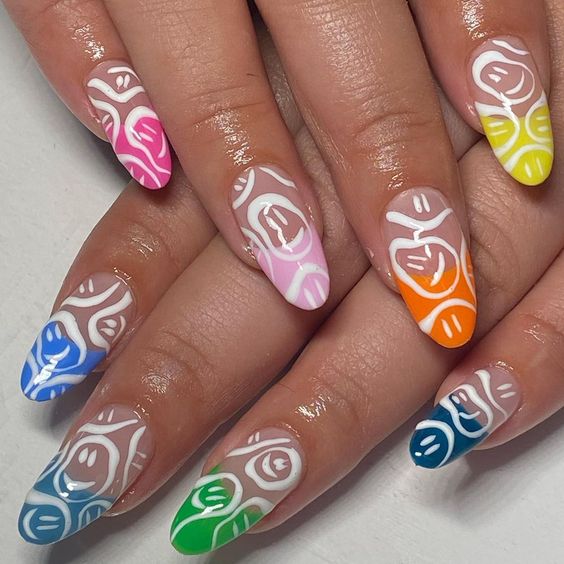 15. Watercolor Wash Nails:
Embrace watercolor wash nail art with soft blends of colors for a delicate and artistic aesthetic.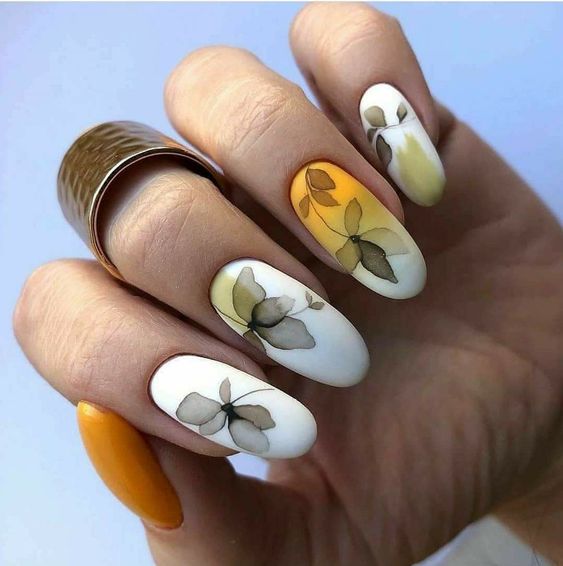 16. Dreamcatcher Nail Accents:
Opt for dreamcatcher accents on your nails for a bohemian and spiritually-inspired aesthetic.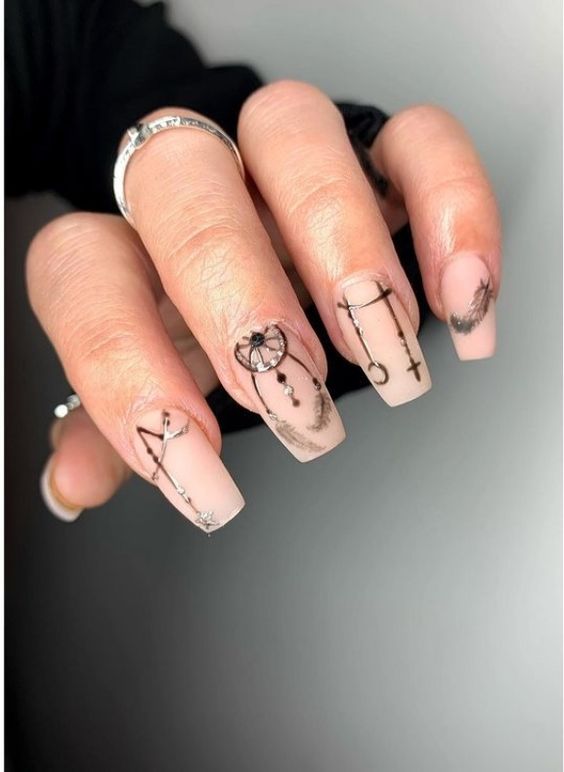 17. Aesthetic French Tips:
Choose unconventional French tip designs with unique colors and patterns for a modern and chic aesthetic.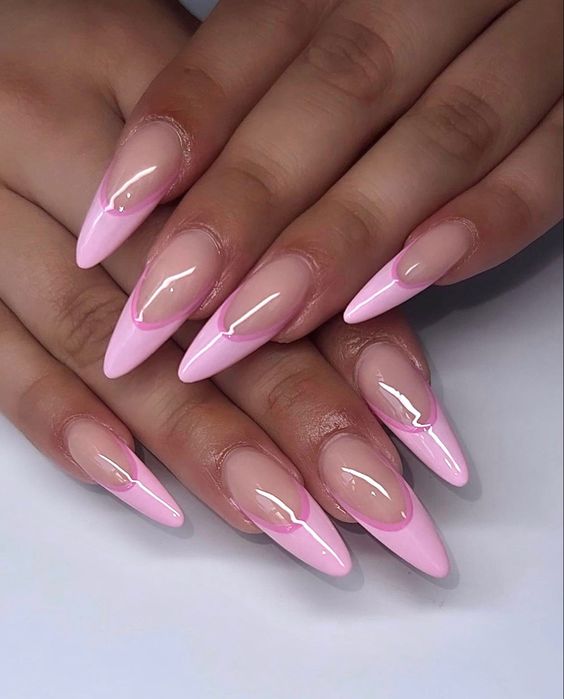 Save Pin