Nails
17 Glamorous Nail Designs with Rhinestones for Luxurious Elegance
Nail designs with rhinestones add a touch of opulence and luxury to your manicure, elevating your nails to a dazzling level. Whether you're aiming for a subtle accent or full-on bling, rhinestones offer endless possibilities to create glamorous and eye-catching nail art. In this article, we present 17 stunning nail design ideas with rhinestones that will inspire you to embrace the sparkling elegance and create a manicure that shines.
1. Accent Rhinestone Nails:
Opt for rhinestones on one or two accent nails to add a touch of glitz while maintaining an elegant balance.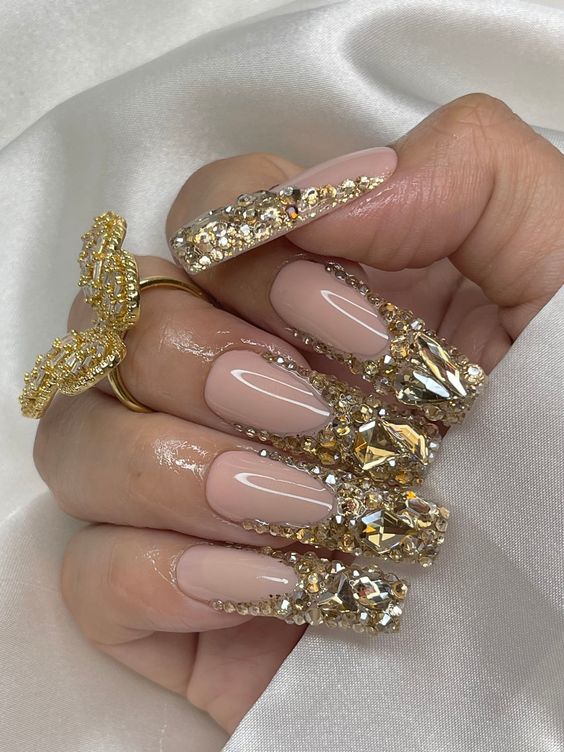 2. Full Rhinestone Gradient Nails:
Choose a gradient of rhinestones on your nails, creating a captivating and dazzling effect.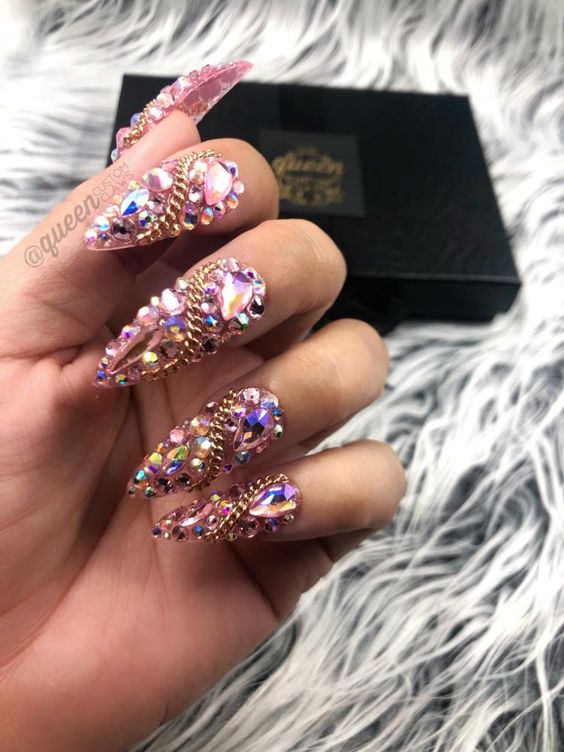 3. Rhinestone French Tips:
Embrace rhinestone-studded French tips for a luxurious and modern twist on the classic French manicure.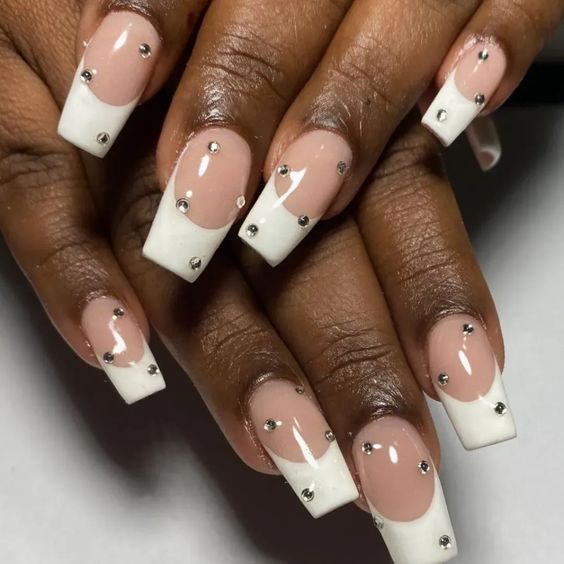 4. Rhinestone Ombre Nails:
Opt for an ombre effect using rhinestones that transition from a few to a full bedazzled appearance.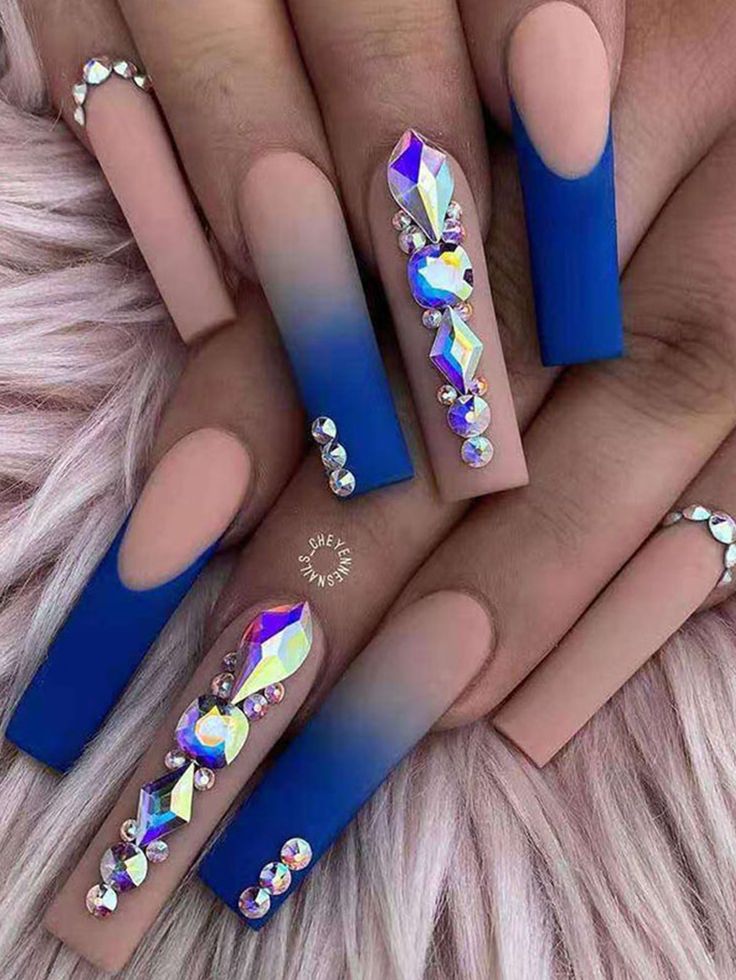 5. Rhinestone Encrusted Nails:
Choose an abundance of rhinestones to cover your nails entirely, creating a mesmerizing and glamorous look.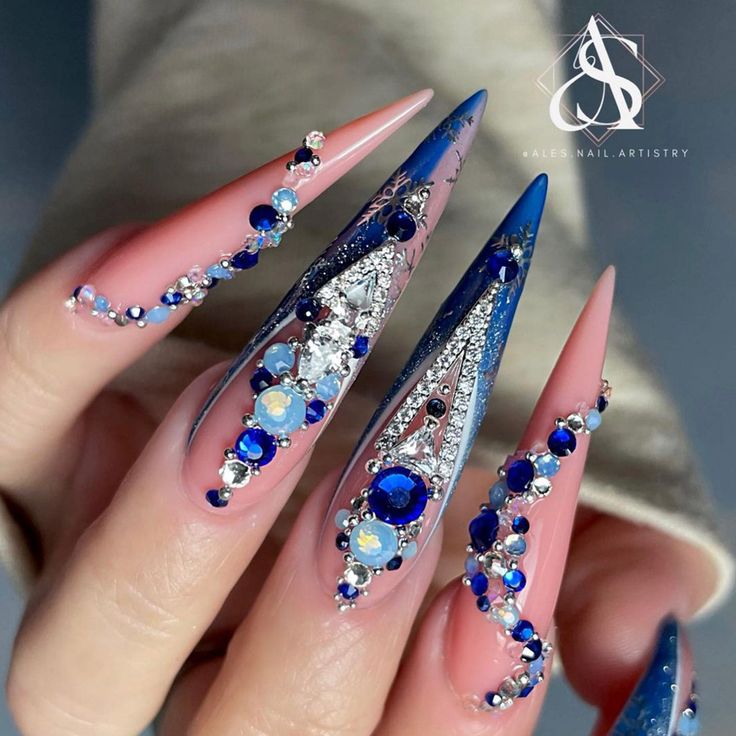 6. Rhinestone Geometric Accents:
Embrace rhinestone accents in geometric patterns for a chic and contemporary nail design.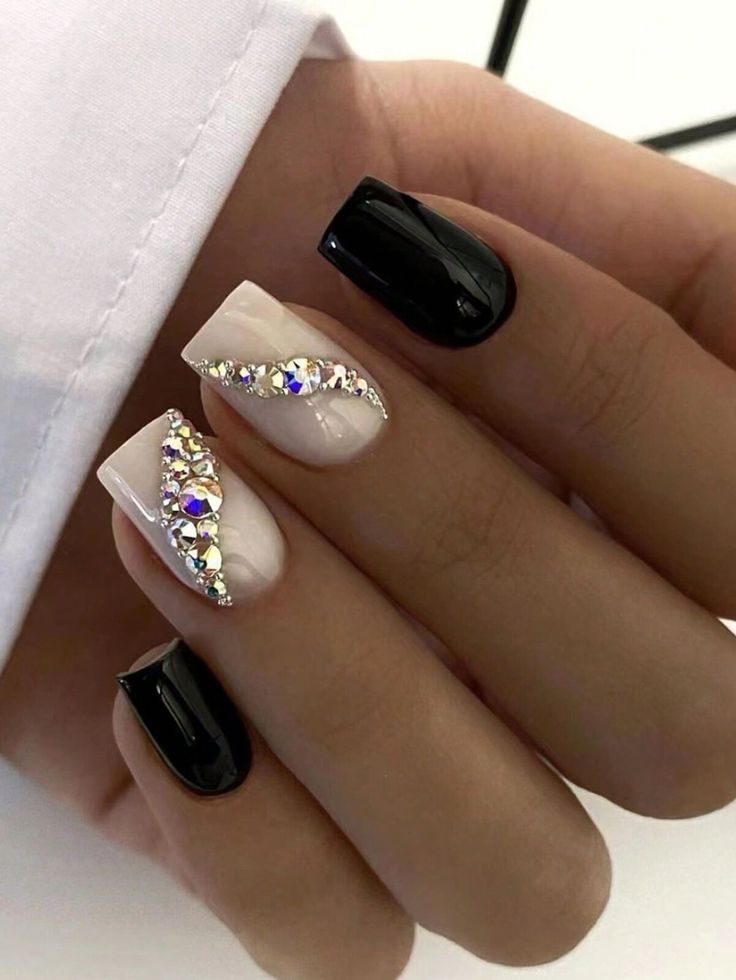 7. Rhinestone Halo Nails:
Opt for a halo effect of rhinestones around a central design or accent for an elegant and eye-catching manicure.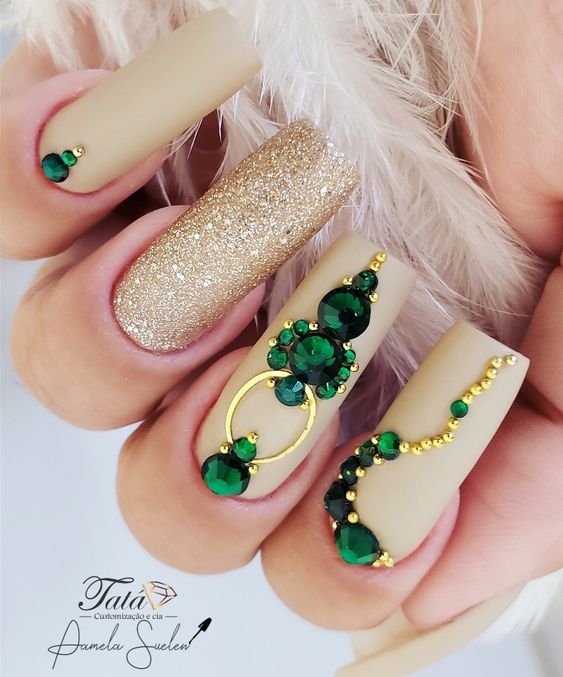 8. Rhinestone Negative Space Nails:
Choose rhinestones in negative space areas to create a unique and artistic nail design.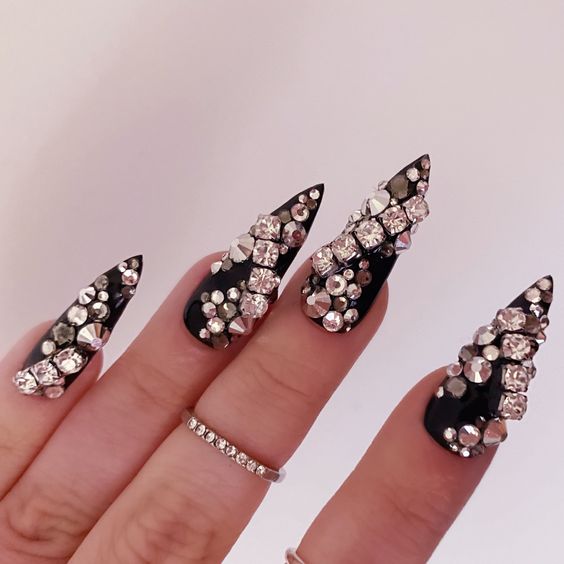 9. Rhinestone Flowers Nail Art:
Embrace rhinestones to accentuate delicate floral patterns, adding a touch of luxury to your nail art.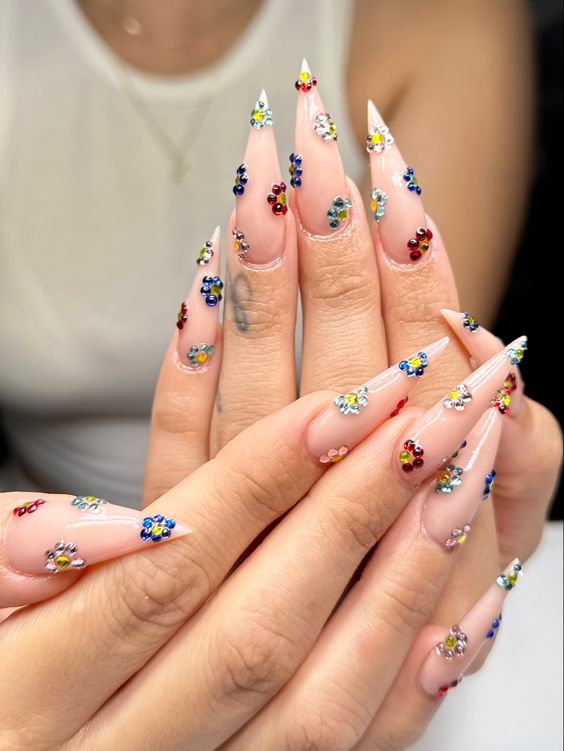 10. Rhinestone Gradient Accent Nails:
Opt for rhinestone gradients on select accent nails for a subtle yet captivating shimmer.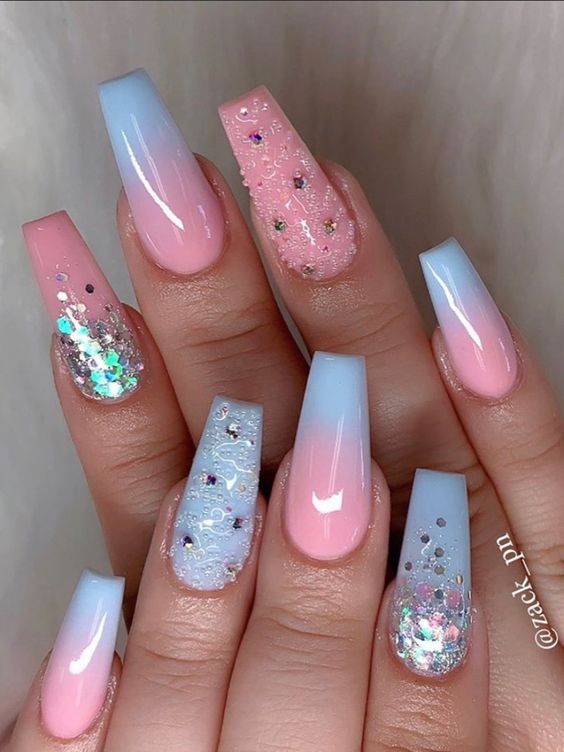 11. Rhinestone Starry Sky Nails:
Choose rhinestones to create a starry night sky effect on your nails, evoking a sense of celestial charm.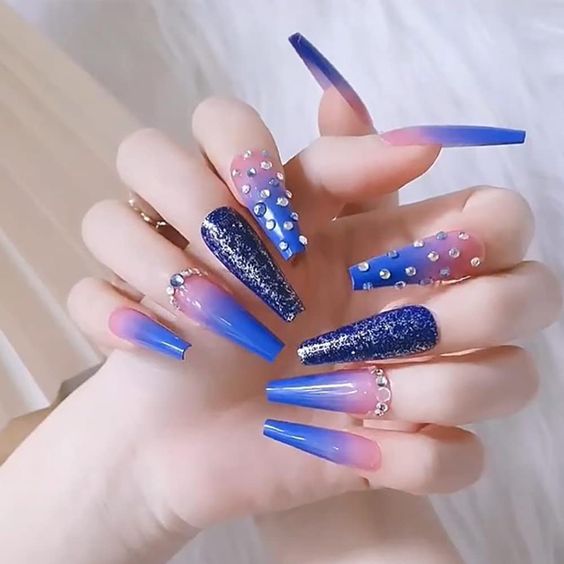 12. Rhinestone Striped Nails:
Embrace rhinestone stripes across your nails for a glamorous and modern nail design.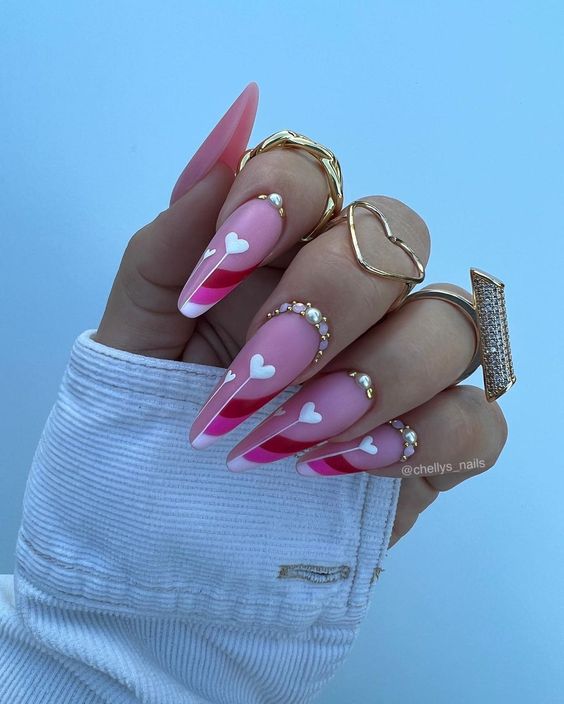 13. Rhinestone Heart Accent Nails:
Opt for rhinestone heart accents on select nails to add a romantic and luxurious touch to your manicure.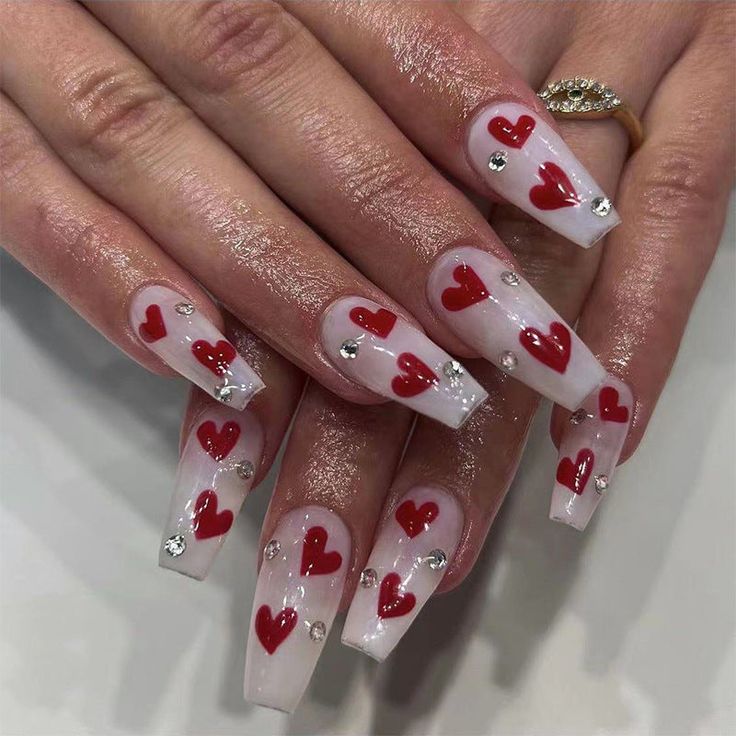 14. Rhinestone Ombré French Nails:
Choose an ombré effect with rhinestones on French tips for a seamless transition of elegance and sparkle.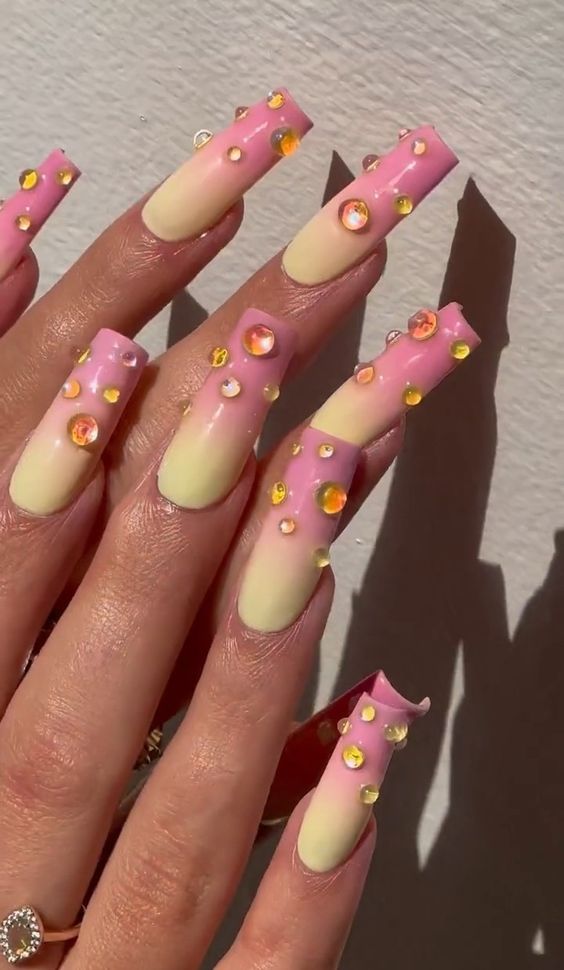 15. Rhinestone Encrusted Cuticles:
Embrace rhinestones along the cuticle line for a unique and edgy twist on traditional nail designs.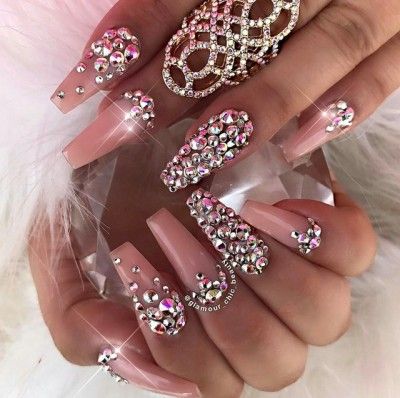 16. Rhinestone Jewel Nails:
Opt for rhinestones in jewel-like arrangements for a regal and glamorous nail design.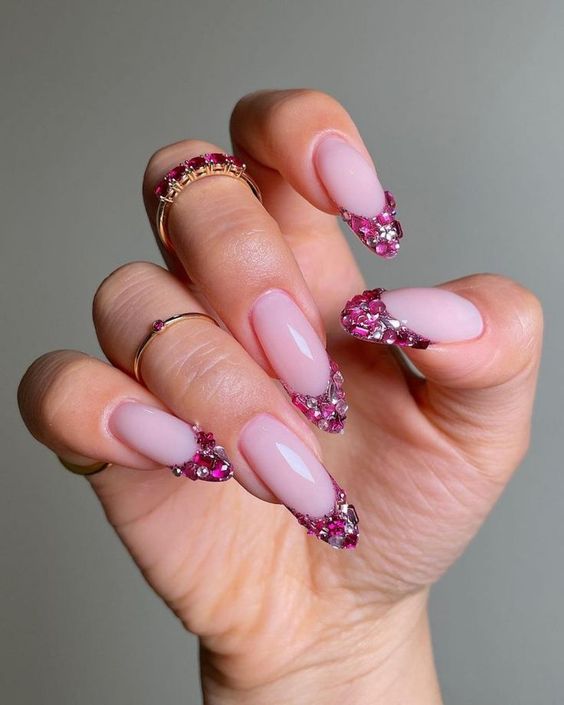 17. Rhinestone Accent Frames:
Choose rhinestones to create frame-like accents around intricate nail art patterns, adding a touch of luxury.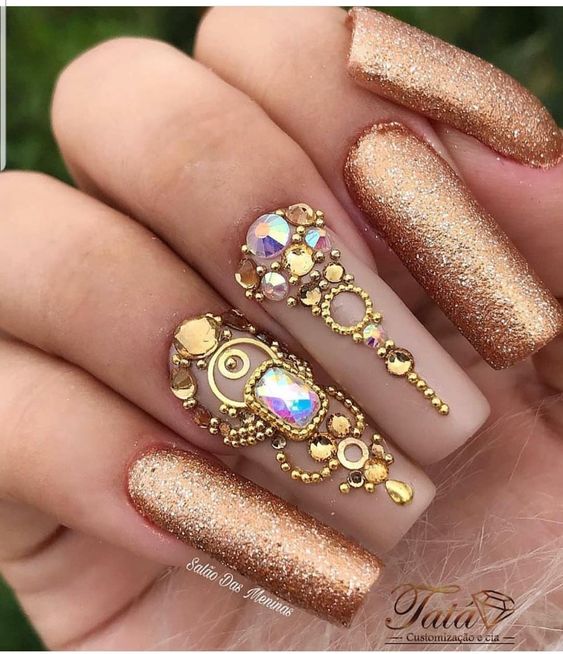 Save Pin