Nails
Winter Acrylic Long Nails 2023-2024: 17 Inspiring Ideas
1. Icy Ombré
Start the season with a bang with a chic ombré design transitioning from deep navy to icy blue.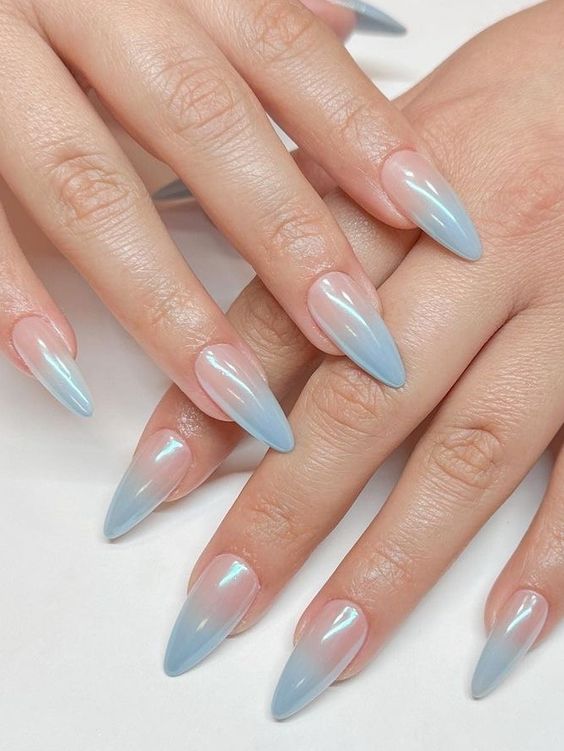 2. Glitter Glam
Embrace the winter sparkle with silver glitter accents that mimic glistening snowflakes.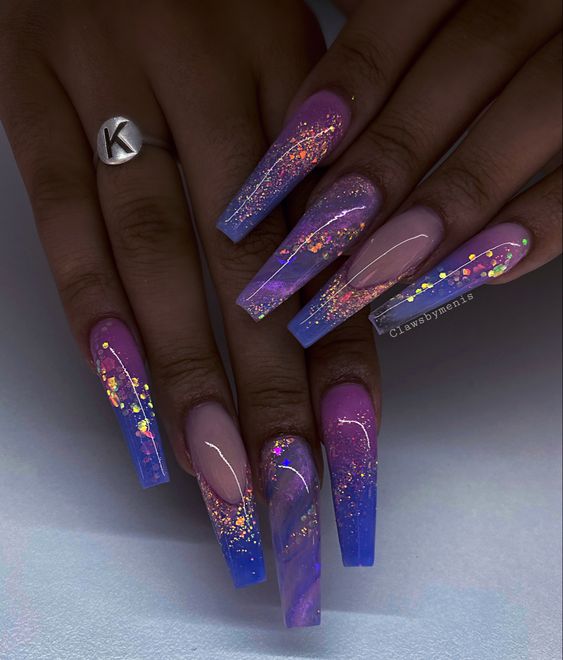 3. Sweater Weather
Cozy up to a knitted sweater design in muted earth tones for a warm winter look.
4. Frosted Florals
Add delicate flower patterns over a pale lavender base for a touch of femininity.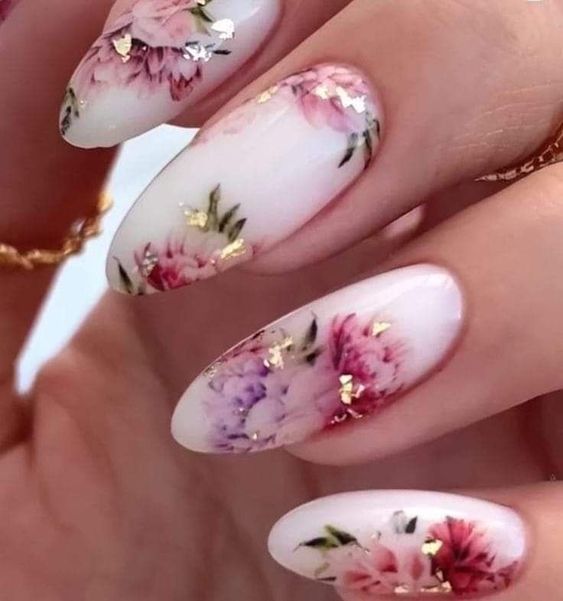 5. Frozen Fantasy
Channel your inner ice queen with an ethereal design featuring icicles and snowflakes.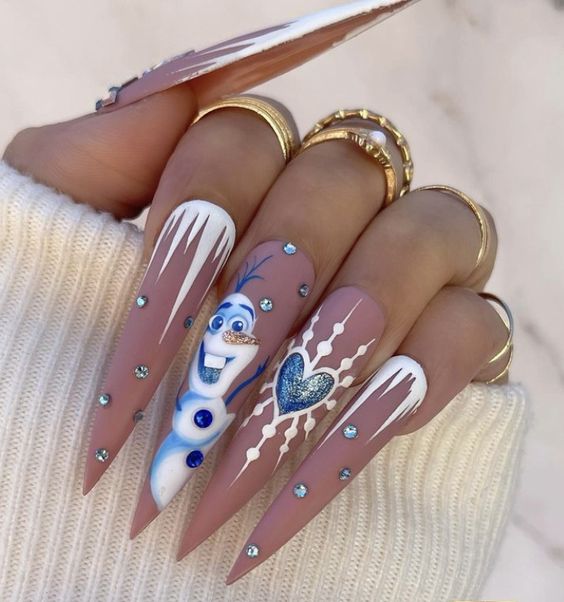 6. Classic Red & Gold
Timeless elegance with a deep red base adorned with golden accents.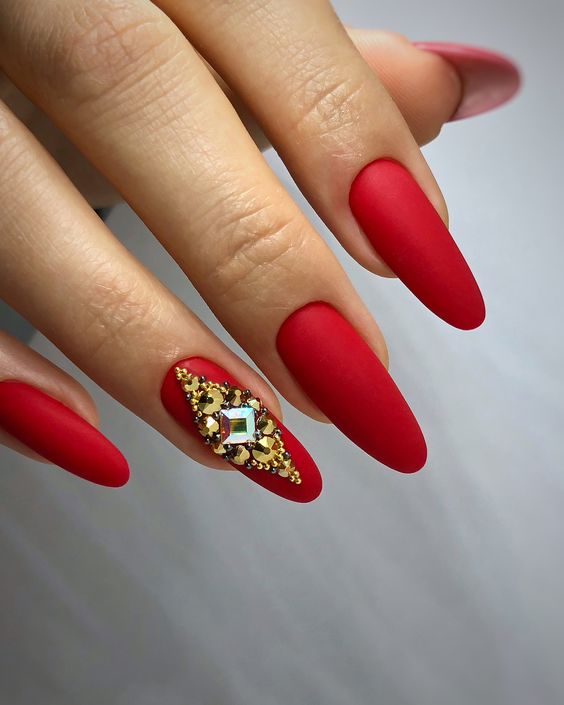 7. Snowy Leopard
Combine the fierce charm of leopard print with a snow-white background for a wild twist.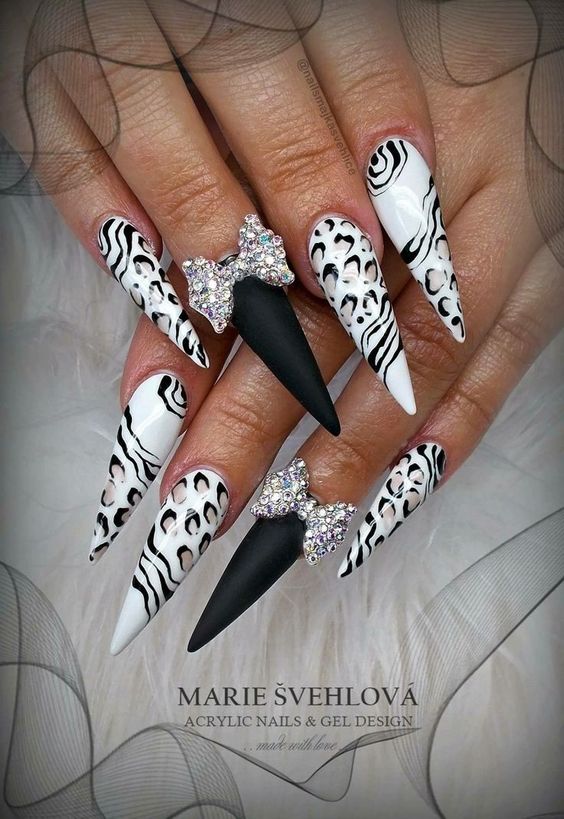 8. Winter Wonderland
Create a dreamy winter landscape with white and blue shades, adding tiny snowflakes.
9. Matte Magic
Opt for a matte finish in winter hues like forest green or deep plum for a sophisticated look.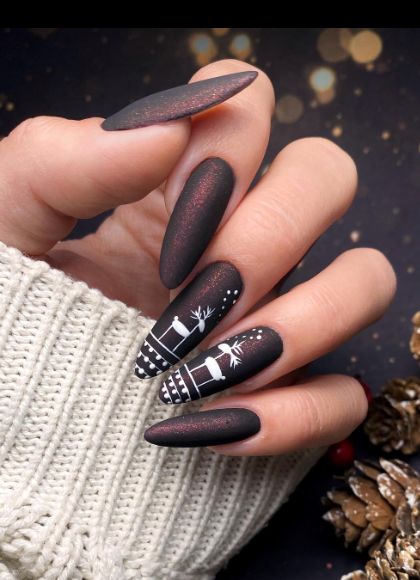 10. Cozy Cable Knit
Recreate the texture of your favorite winter sweater with a cable knit pattern.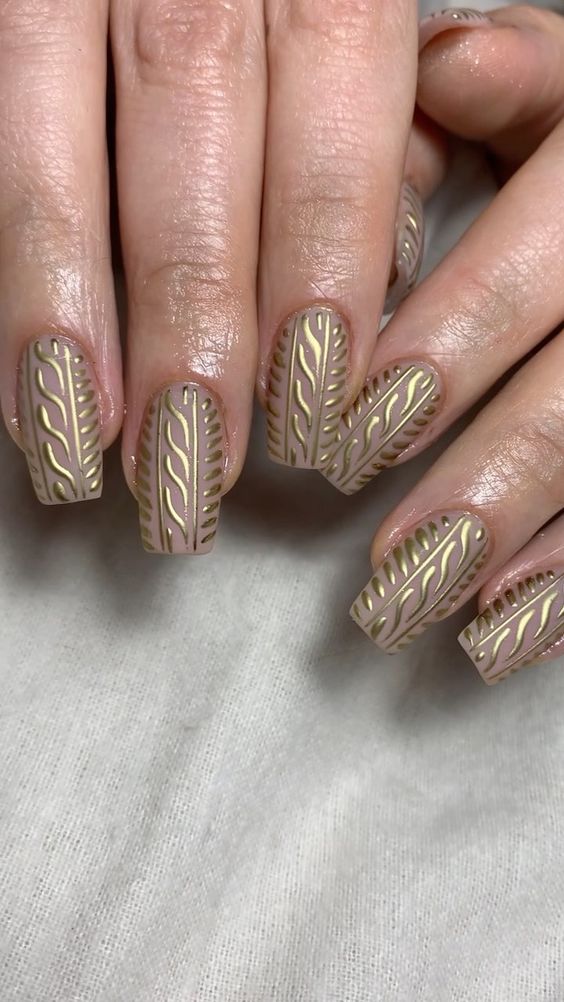 11. Midnight Sky
Go for a mysterious vibe with a deep navy base and silver starry constellations.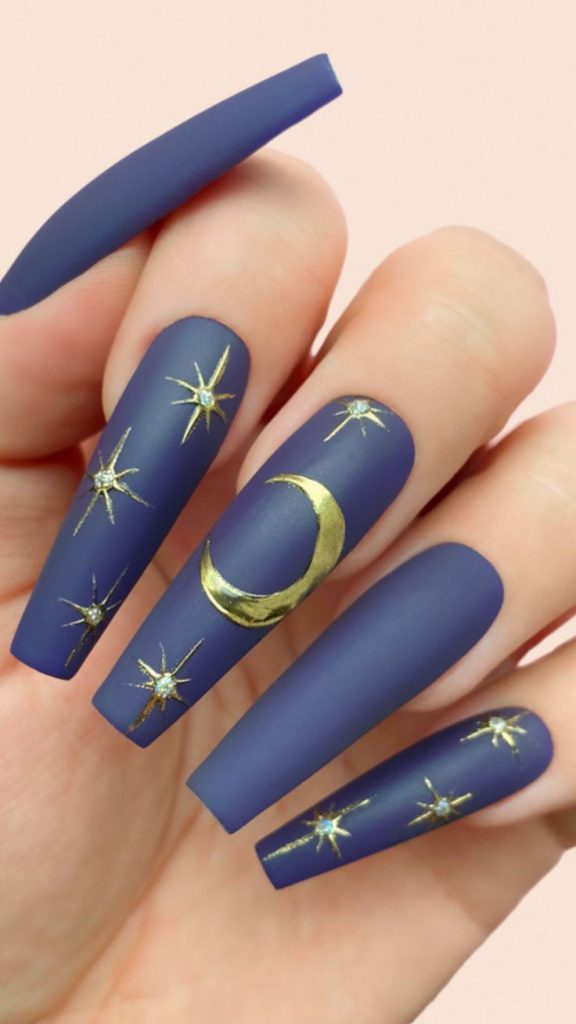 12. Frosty French Tips
Elevate the classic French manicure by adding silver tips reminiscent of frost.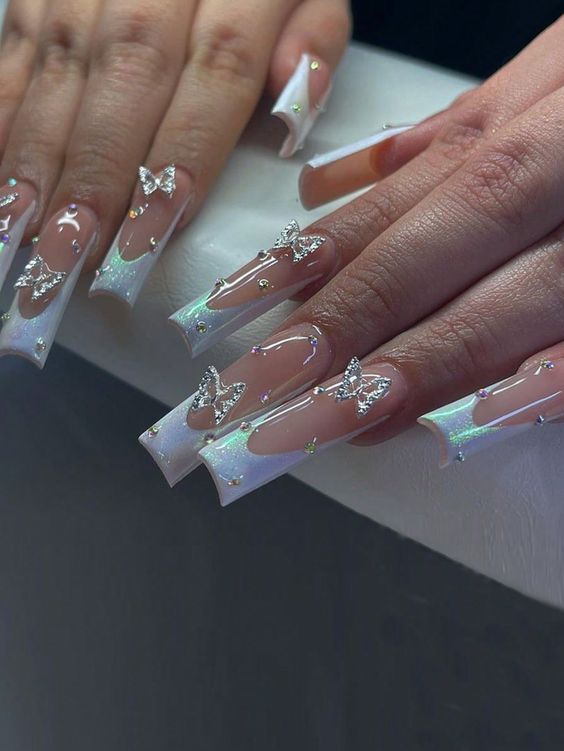 13. Emerald Elegance
Shine bright with a rich emerald green that captures the essence of the season.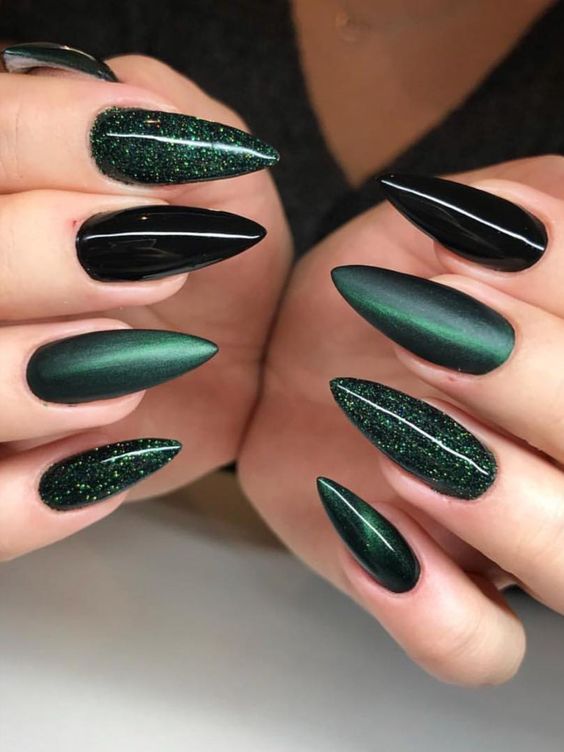 14. Snowy Marble
Marbling techniques in white and silver create a marble-like winter wonder on your nails.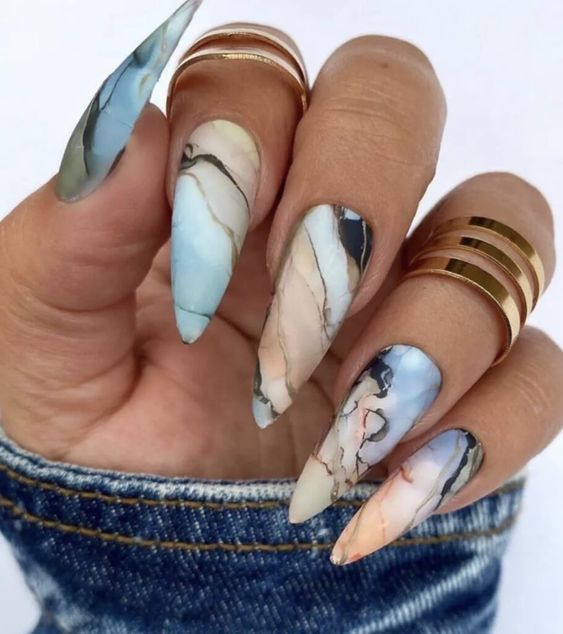 15. Cherry Blossom Blush
Embrace the contrast of winter with delicate cherry blossoms on a pale pink base.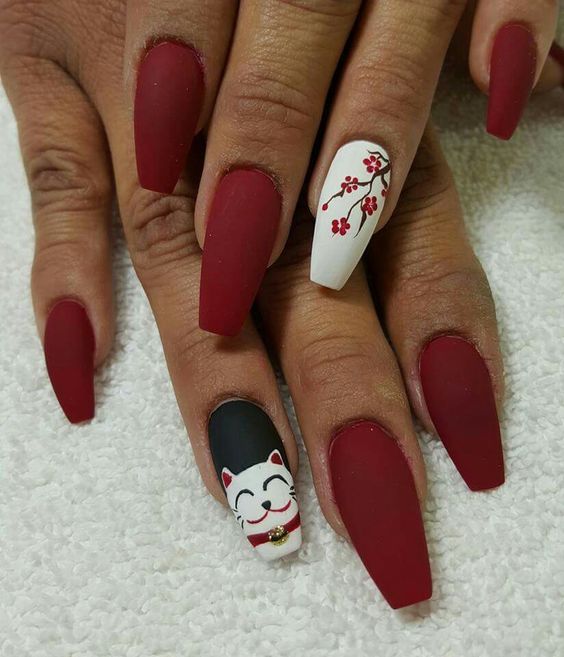 16. Glistening Evergreen
Pay homage to the evergreens with an emerald base adorned with tiny pine tree accents.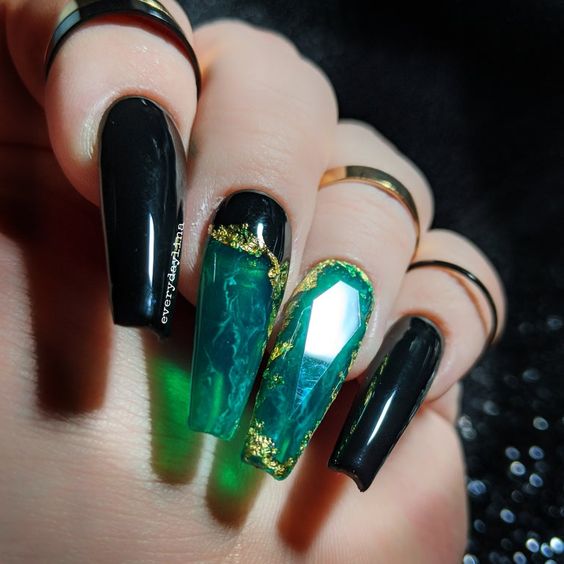 17. Arctic Aurora
Capture the beauty of the northern lights with a gradient of purples, blues, and greens.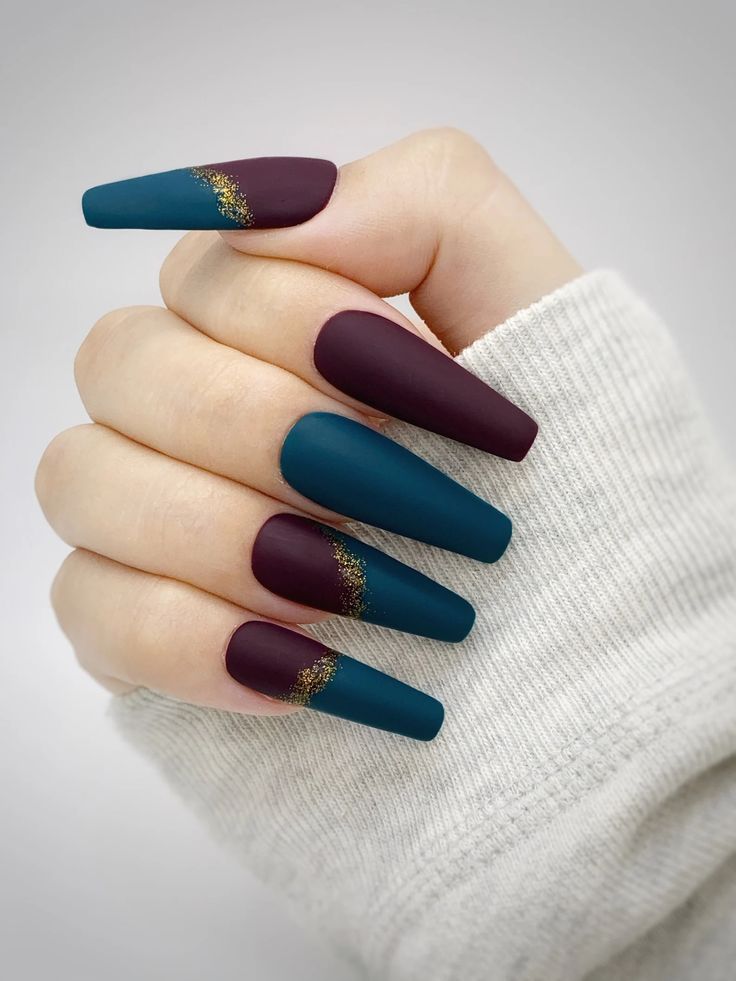 Save Pin