Hairstyle
17 Hair-raising Halloween Hairstyle Ideas for 2023
Halloween is the time to get creative with your hair and transform your look into something spooky, playful, or downright eerie. Whether you're planning a full-on costume or just want to add a touch of Halloween flair to your everyday style, there are plenty of hair-raising hairstyle ideas to explore. In this article, we present 17 Halloween hairstyle ideas for 2023 that will help you stand out and embrace the spirit of the season.
1. Wicked Witch's Braid:
Channel your inner witch with a long, twisted braid adorned with black ribbon or fake spiders.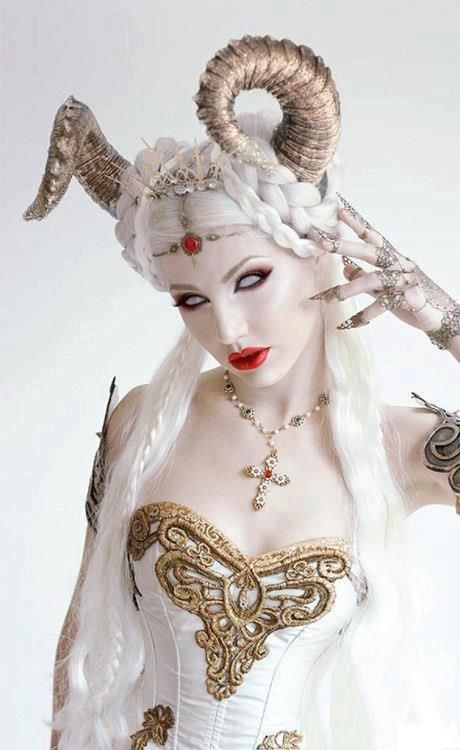 2. Vampire Chic Waves:
Create elegant vampire-inspired waves with a deep side part and dark, blood-red hair color.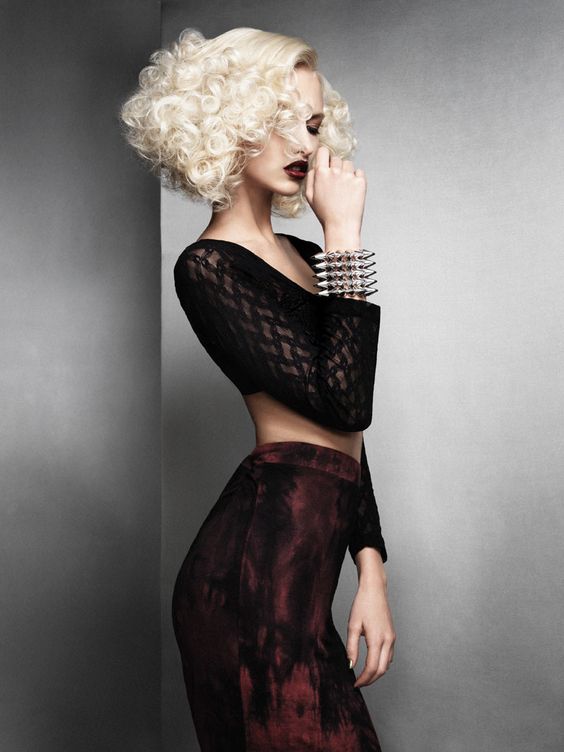 3. Medusa's Snake Braids:
Turn heads with a Medusa-inspired look featuring braids adorned with toy snakes.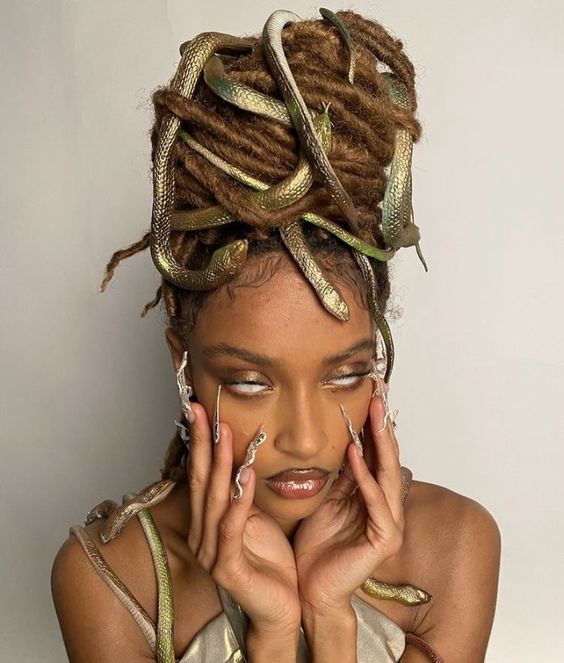 4. Mermaid Magic Waves:
Transform into a mesmerizing mermaid with long, wavy hair dyed in oceanic shades of blue and green.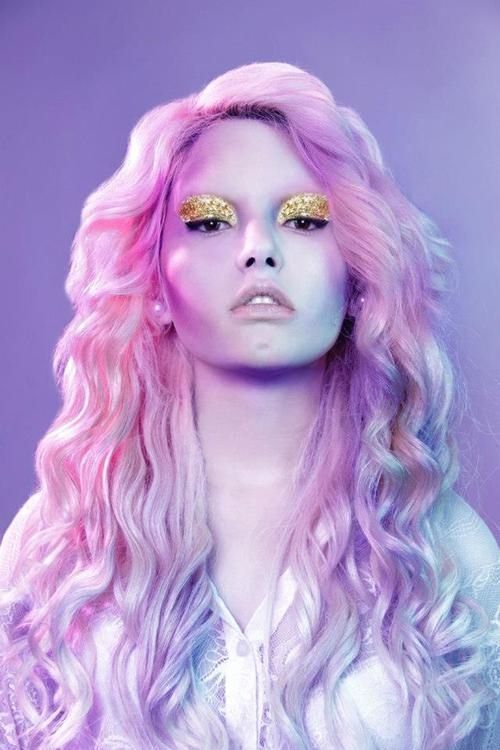 5. Mummy Wrap Bun:
Wrap your hair into a messy bun and use gauze or bandages to create a mummy-inspired hairstyle.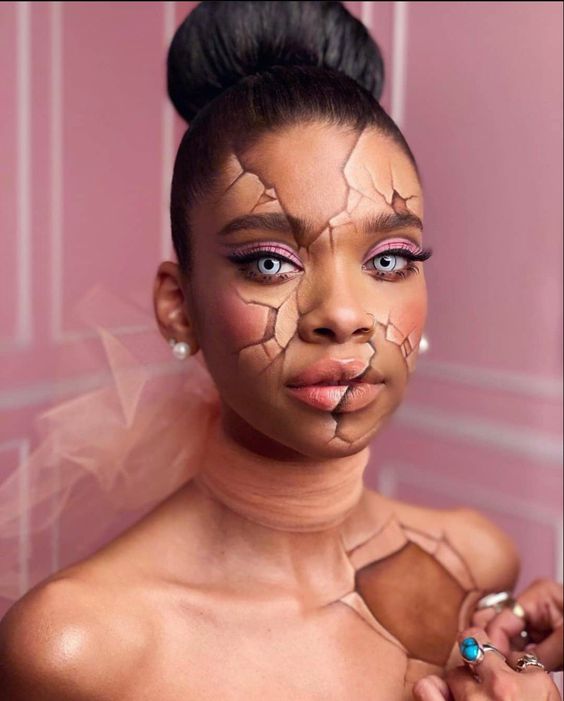 6. Gothic Updo:
Achieve a gothic look with an intricate updo, complete with dark roses and feathers.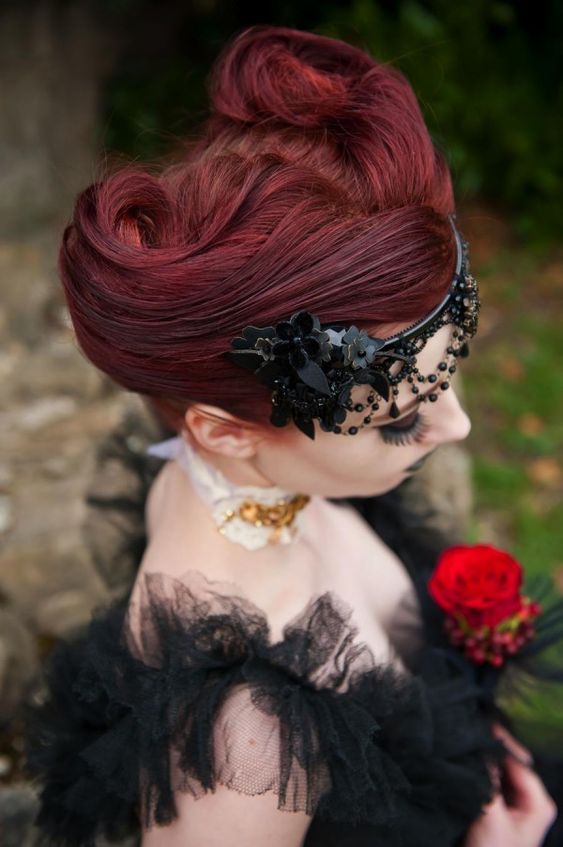 7. Spooky Spider Bun:
Create a playful spider-themed bun with faux spider accessories crawling on your hair.
8. Gory Zombie Tangles:
Mess up your hair and tease it into tangles to mimic the disheveled look of a zombie.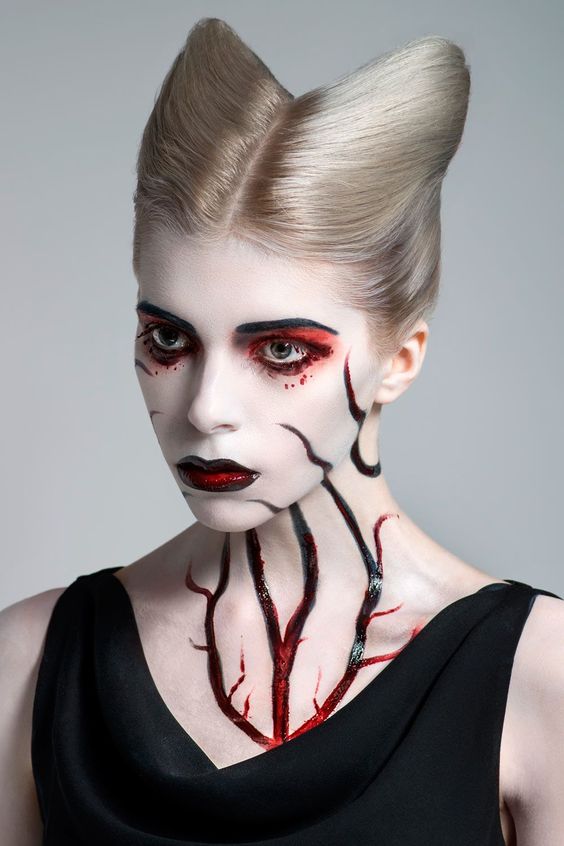 9. Pumpkin Spice Braids:
Add orange and black ribbon or accessories to your braids for a festive pumpkin look.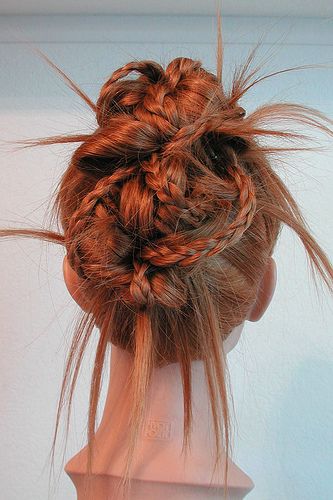 10. Candy Corn Curls:
Dye your hair in candy corn colors – orange, yellow, and white – and style it in loose, playful curls.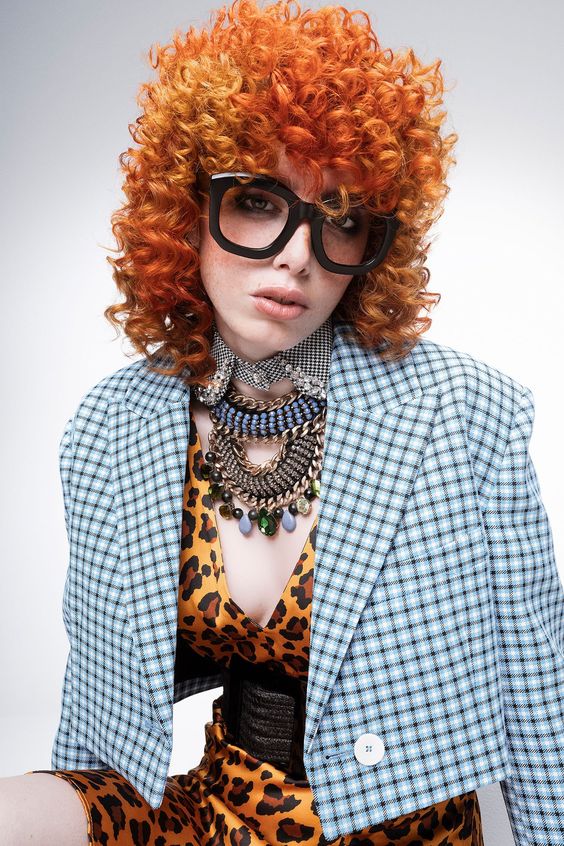 11. Creepy Doll Pigtails:
Dress as a creepy doll with high pigtails, adorned with bows and oversized hair ties.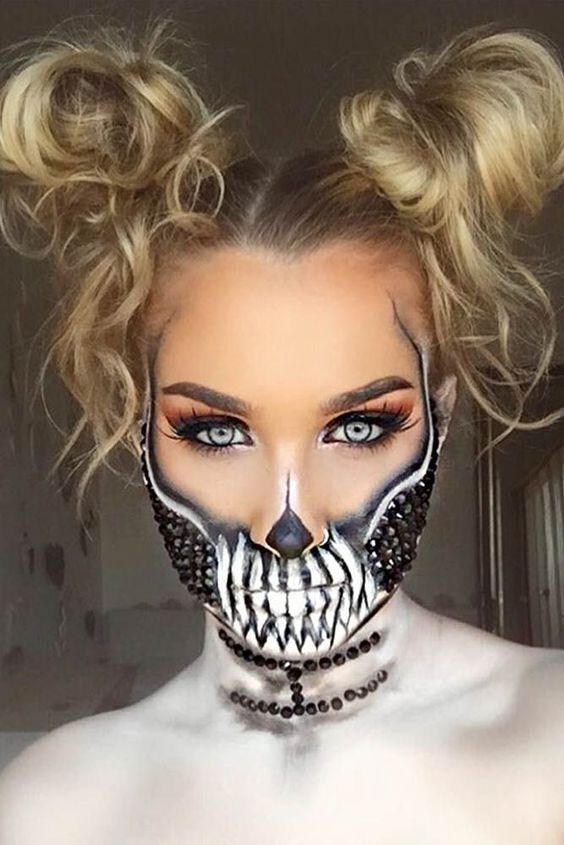 12. Frankenstein's Bride Updo:
Achieve the classic Frankenstein's bride look with a high, frizzy updo and white streaks.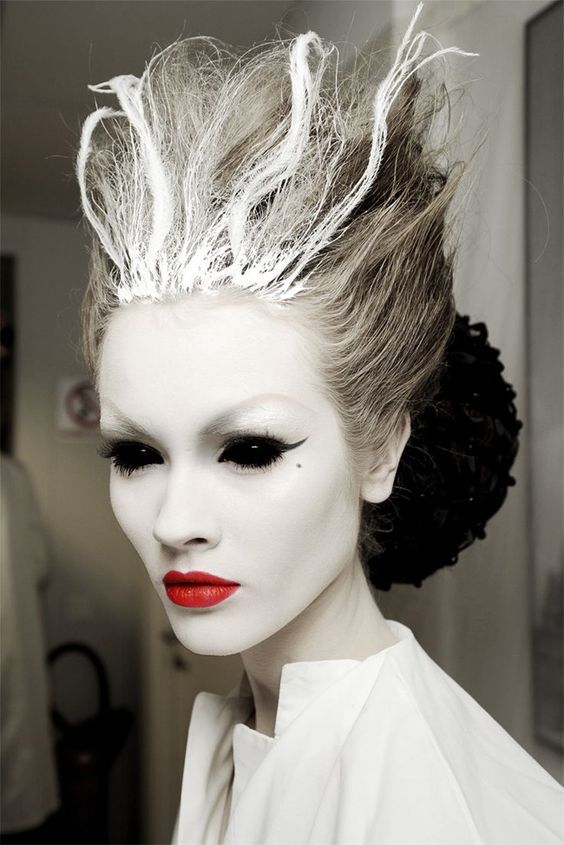 13. Wicked Queen Crown Braid:
Braid your hair into a crown and add dark accessories to become a wicked queen.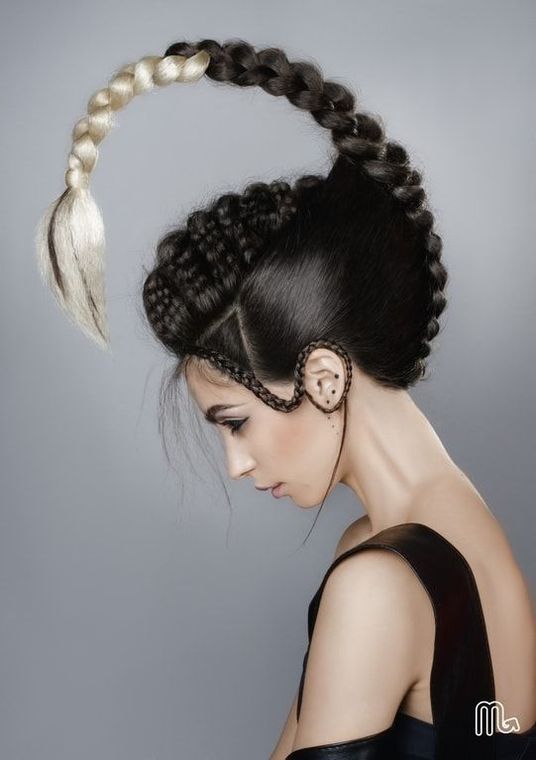 14. Dia de los Muertos Floral Crown:
Embrace the Day of the Dead with a floral crown woven into your hairstyle.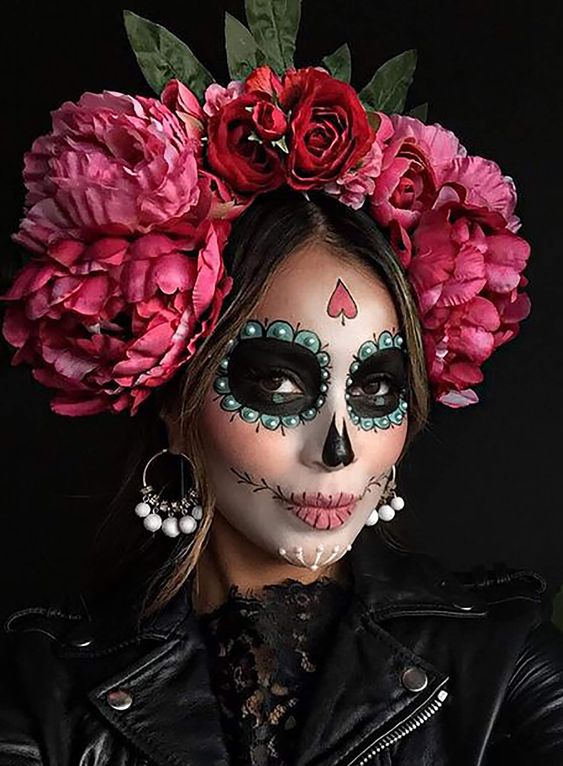 15. Alien Abduction Buns:
Create an otherworldly look with two high buns, and add glow-in-the-dark accents for an alien theme.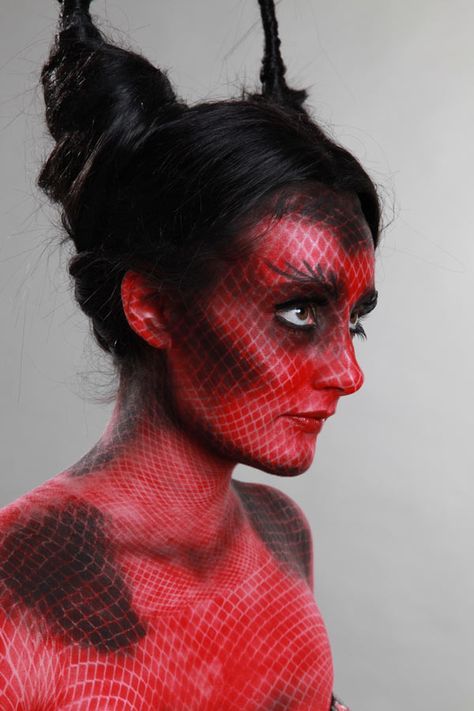 16. Cemetery Chic Waves:
Style your hair in elegant waves and decorate it with miniature tombstone or skeleton hairpins.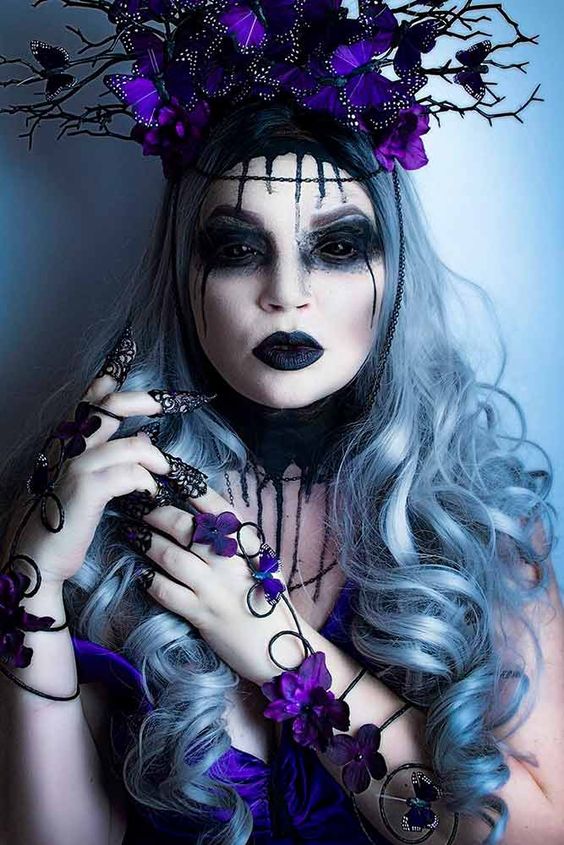 17. Creepy Crawly Pixie Cut:
If you have short hair, style it into a pixie cut and add fake insects or spiders for a creepy-crawly effect.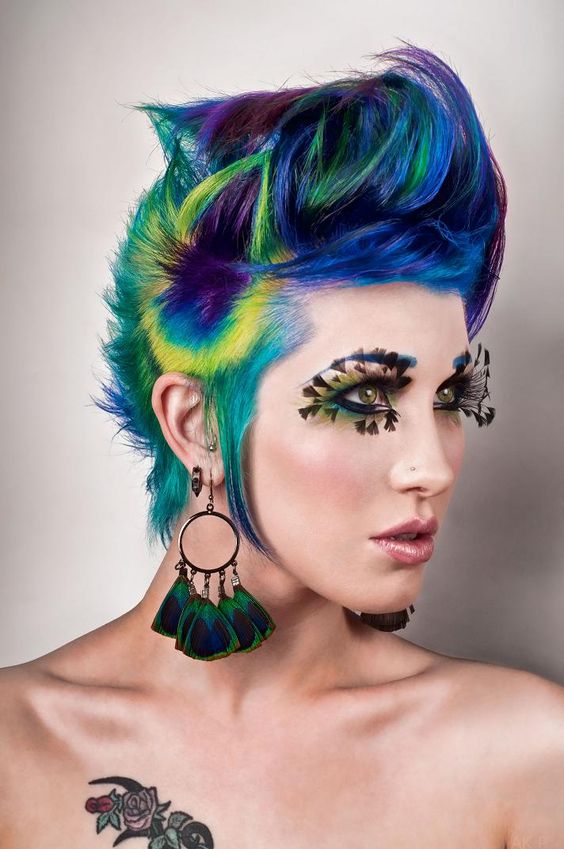 Save Pin