Nails
15 Playful Short Yellow Nail Design Ideas
Yellow nails radiate positivity, vibrancy, and a cheerful spirit. Short nails provide a canvas for showcasing delightful and creative nail art that perfectly complements the sunny and lively nature of the color yellow. In this article, we present 15 playful short yellow nail design ideas that will brighten up your manicure and inspire your next nail art adventure.
1. Classic Yellow French Tips:
Give the classic French manicure a twist by opting for sunny yellow tips on a neutral or nude base for a fresh and modern look.

2. Sunflower Accents:
Adorn your short yellow nails with cute sunflower accents or decals that evoke feelings of warmth and joy.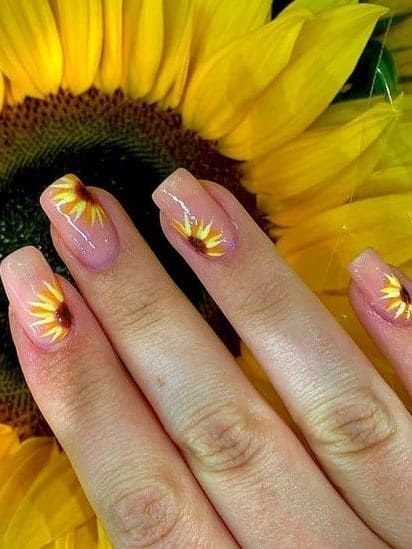 3. Polka Dots:
Create a playful and retro vibe by adding white polka dots to your yellow nails for a fun and charming nail art design.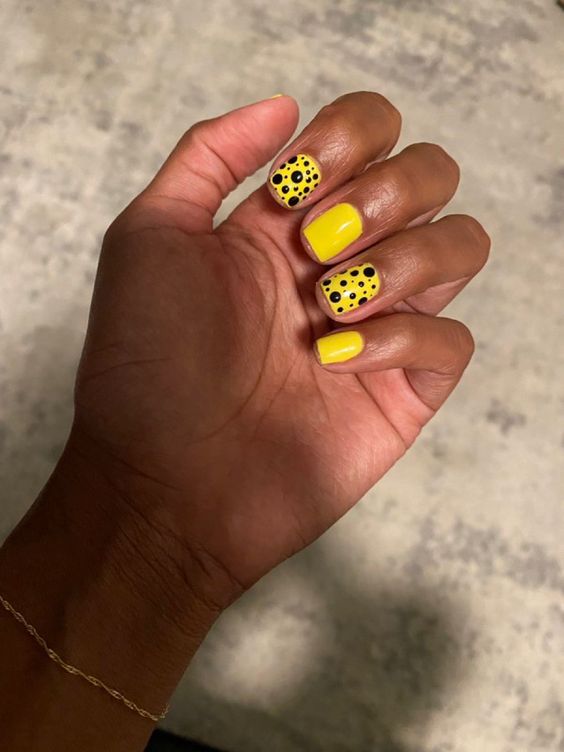 4. Ombre Yellow Nails:
Blend different shades of yellow into an ombre effect for a chic and dynamic nail design that captures the essence of the color.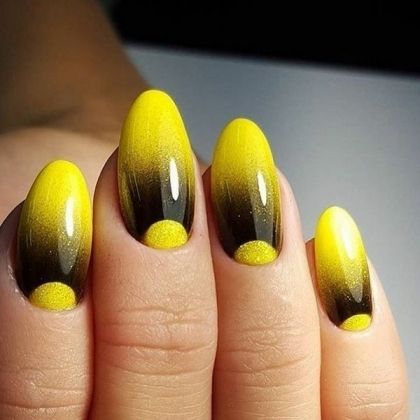 5. Smiley Face Nail Art:
Add a touch of nostalgia and positivity with smiley face nail art that brings a dose of happiness to your manicure.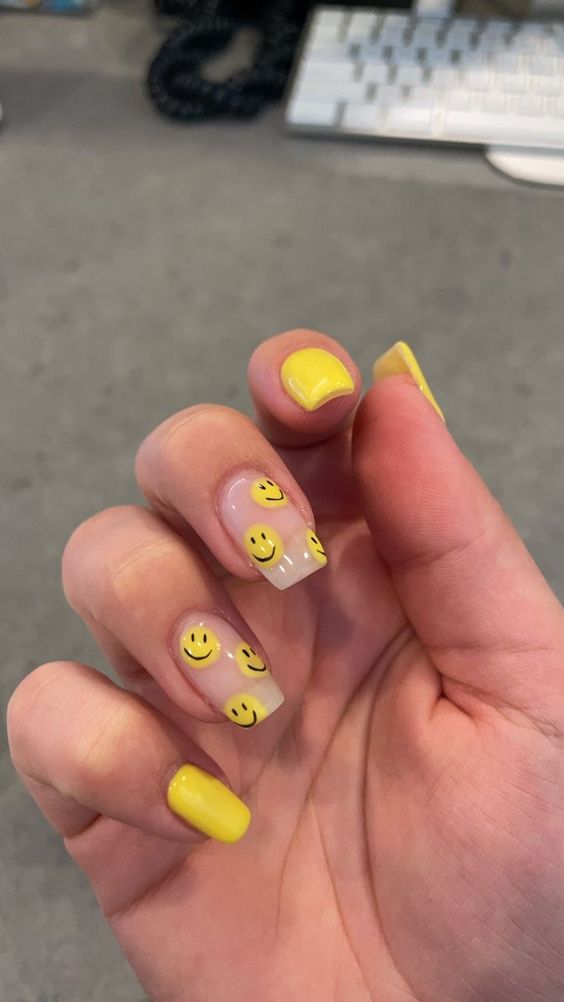 6. Geometric Yellow Nail Art:
Incorporate geometric patterns or shapes using yellow nail polish for a modern and edgy nail design.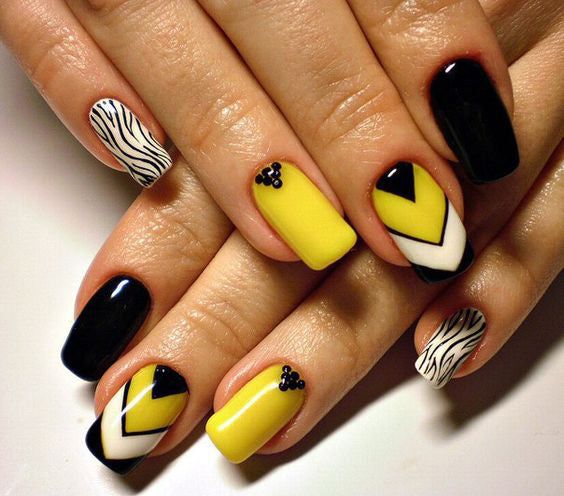 7. Lemon Slice Nails:
Create cute and refreshing lemon slice designs on your yellow nails for a playful and summery manicure.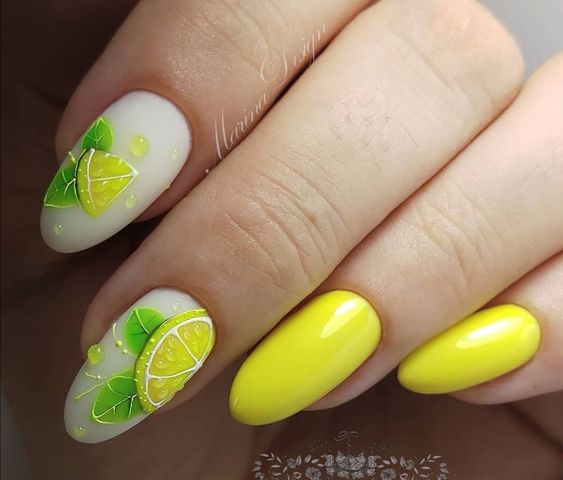 8. Daisy Nail Art:
Embrace the beauty of daisies with delicate floral nail art that adds a touch of elegance and charm to your yellow nails.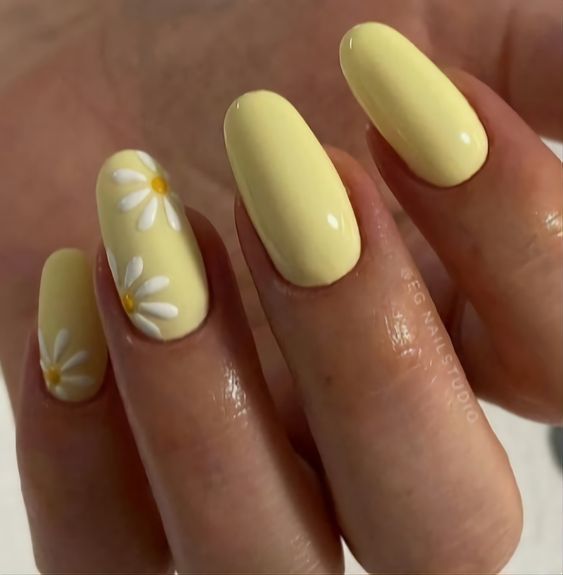 9. Yellow and Black Stripes:
Combine yellow and black stripes for a bold and eye-catching nail design that exudes confidence and style.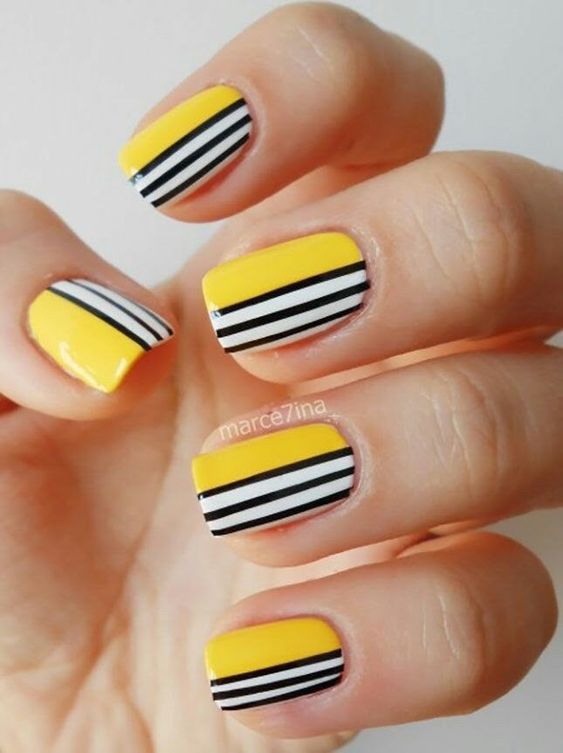 10. Abstract Yellow Nail Art:
Let your creativity run wild with abstract yellow designs, using nail polish to create unique and artistic patterns.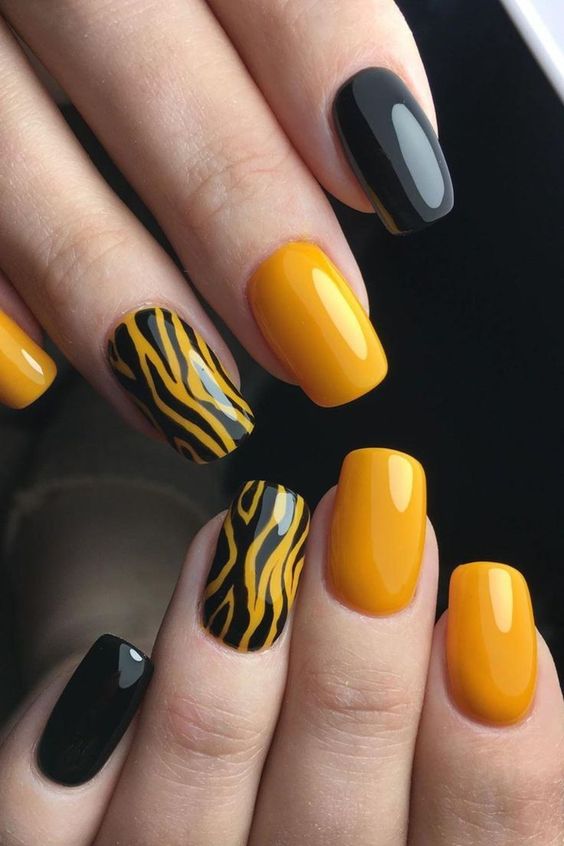 11. Tropical Palm Leaves:
Transport yourself to a tropical paradise with palm leaf nail art that adds a playful and exotic touch to your yellow nails.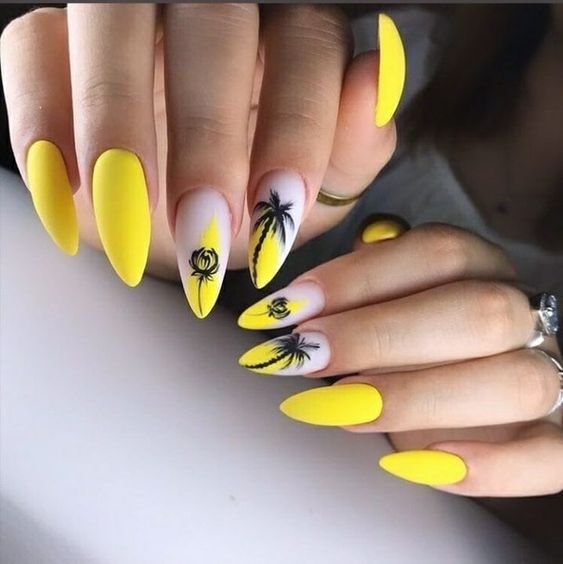 12. Fruity Yellow Nails:
Incorporate cute fruit designs like pineapples, watermelons, or bananas to celebrate the vibrant nature of yellow.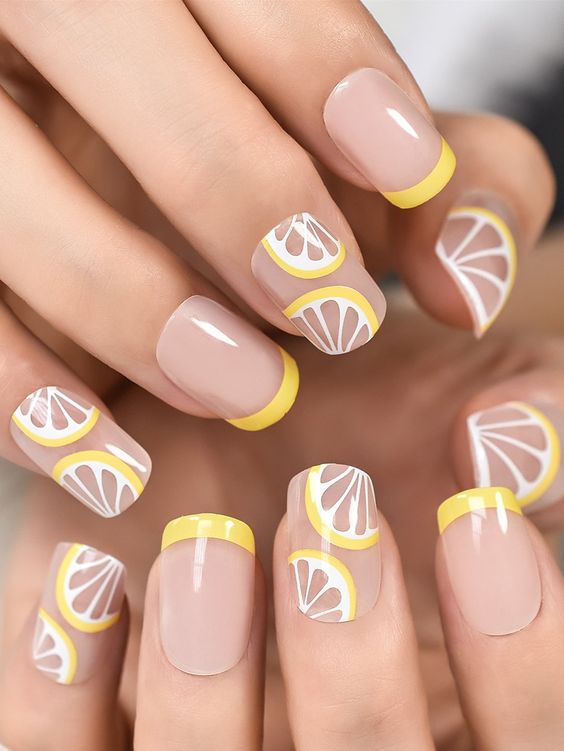 13. Yellow and Gold Glitter Nails:
Add a touch of glamour and sparkle by incorporating gold glitter accents into your yellow nail design.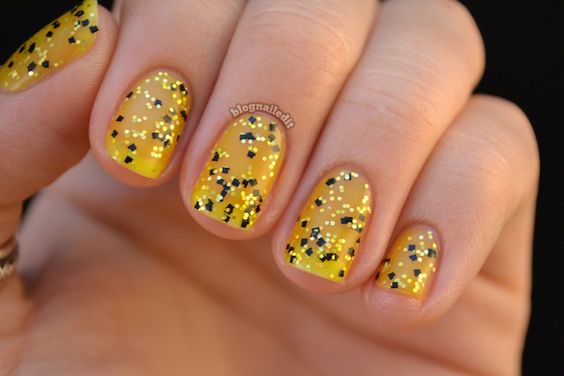 14. Minimalist Yellow Nail Art:
Create minimalist designs using yellow nail polish for a clean and modern nail art look.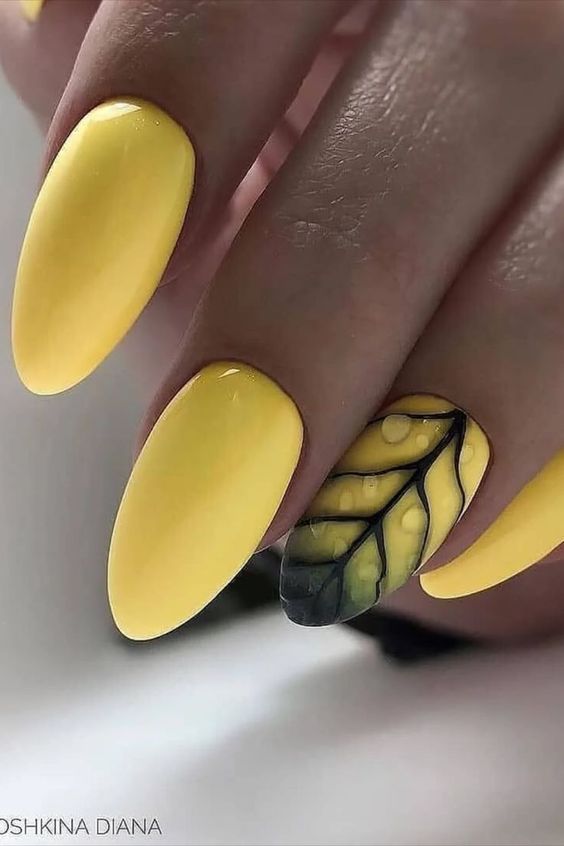 15. Bumblebee Nail Art:
Channel the charm of bumblebees with adorable nail art featuring bee-inspired designs on your yellow nails.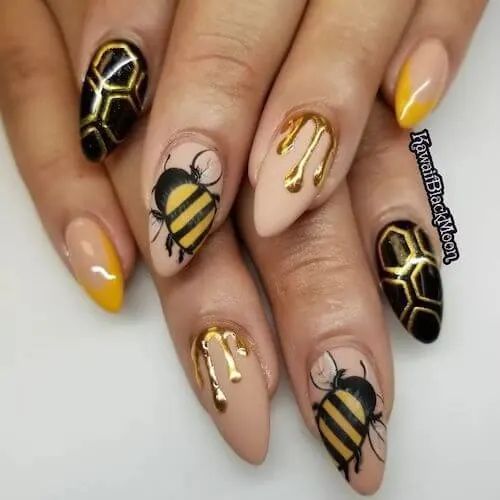 Save Pin