Nails
15 Stunning Chrome Nail Design Ideas
Chrome nails offer a futuristic and mesmerizing look that instantly adds a touch of glamour and sophistication to your manicure. The reflective, mirror-like finish of chrome nail polish creates a captivating and eye-catching effect that can be customized to suit various styles and occasions. In this article, we present 15 stunning chrome nail design ideas that will inspire your next nail art creation.
1. Classic Silver Chrome Nails:
Embrace the timeless elegance of classic silver chrome nails for a sleek and versatile manicure.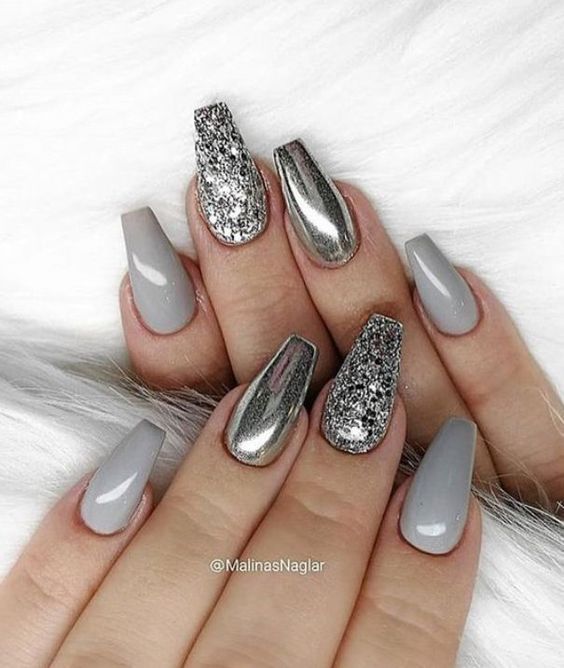 2. Rose Gold Chrome Nails:
Opt for rose gold chrome nail polish to achieve a warm and luxurious metallic effect that's perfect for any occasion.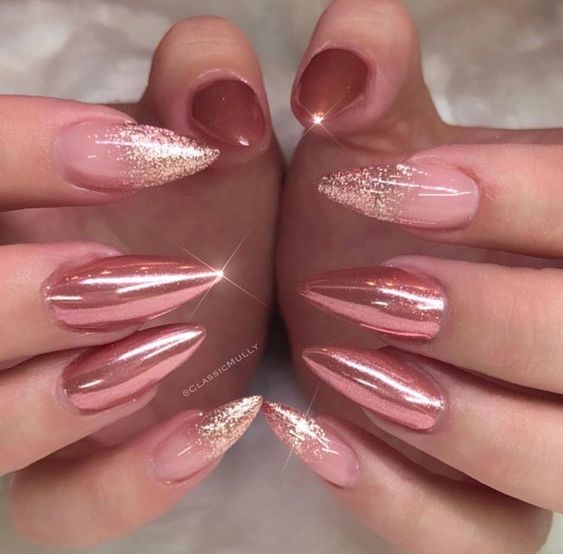 3. Multichrome Magic:
Explore the captivating world of multichrome nail powders that shift between various shades, creating an ever-changing and mesmerizing look.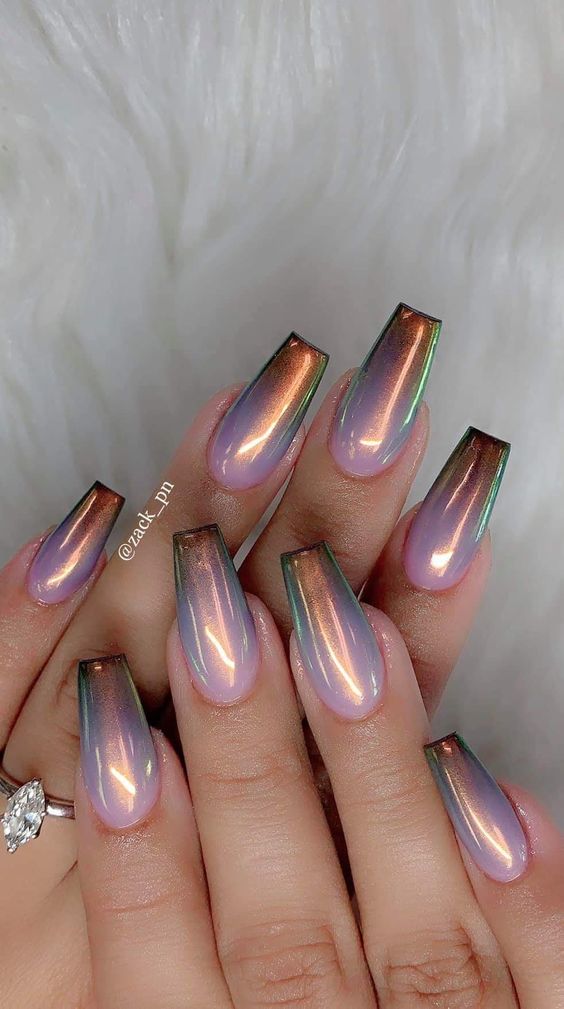 4. Chrome French Tips:
Put a modern twist on the classic French manicure by incorporating chrome tips for a chic and stylish nail design.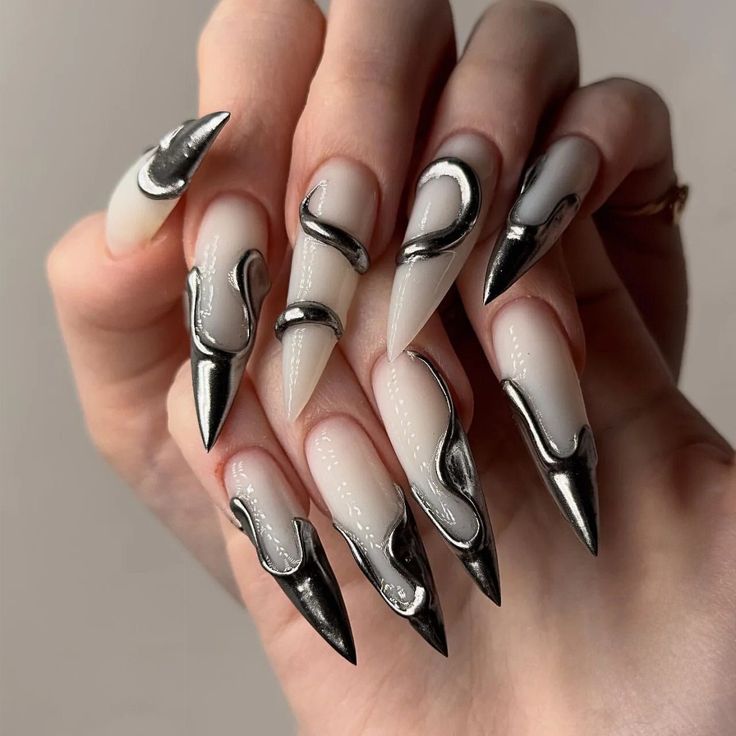 5. Chrome Ombré Nails:
Blend chrome nail polish into an ombré effect with a complementary color for a captivating and dynamic manicure.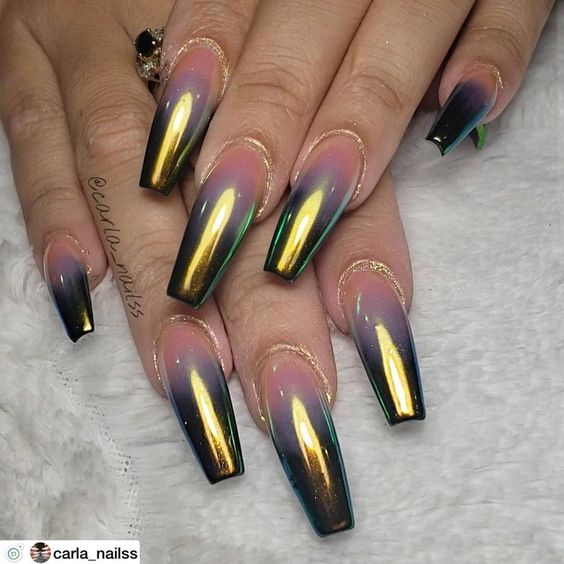 6. Holographic Chrome Nails:
Opt for holographic chrome nail polish that creates a multidimensional and iridescent effect on your nails.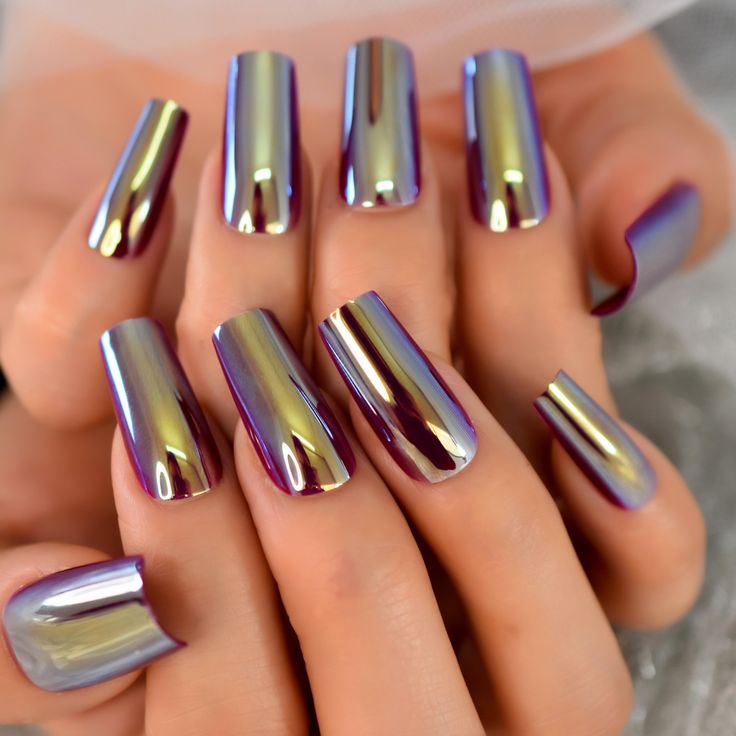 7. Colorful Chrome Accents:
Add pops of color to your chrome nails by incorporating vibrant chrome accents or designs for a playful and eye-catching look.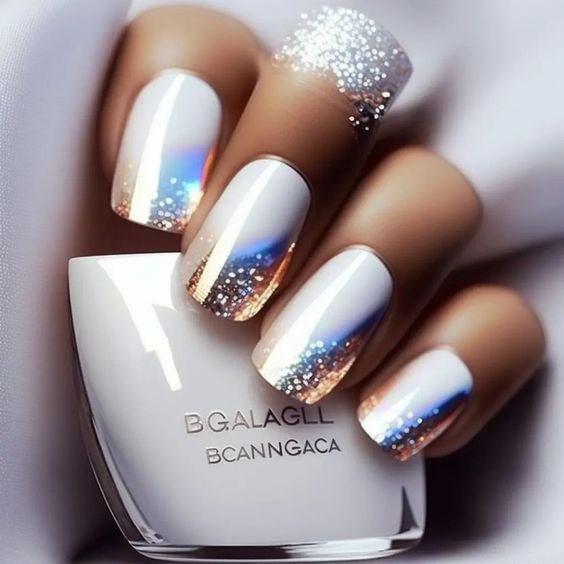 8. Mermaid-Inspired Chrome Nails:
Achieve a captivating mermaid-inspired look by blending different chrome shades and creating scale-like patterns.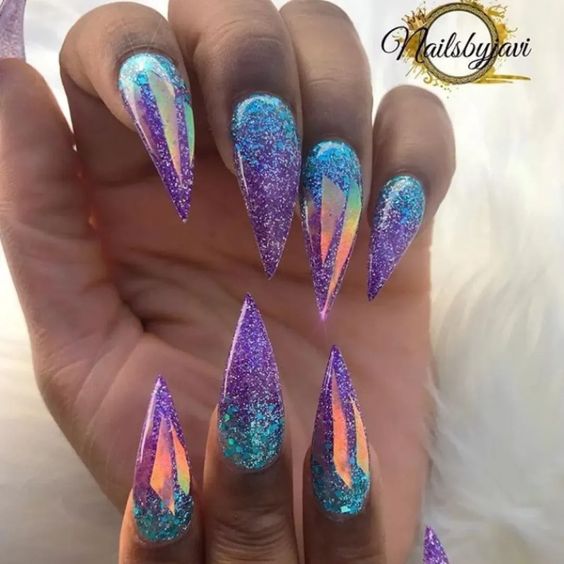 9. Geometric Chrome Nail Art:
Create bold geometric patterns or lines using chrome nail polish for a modern and edgy nail design.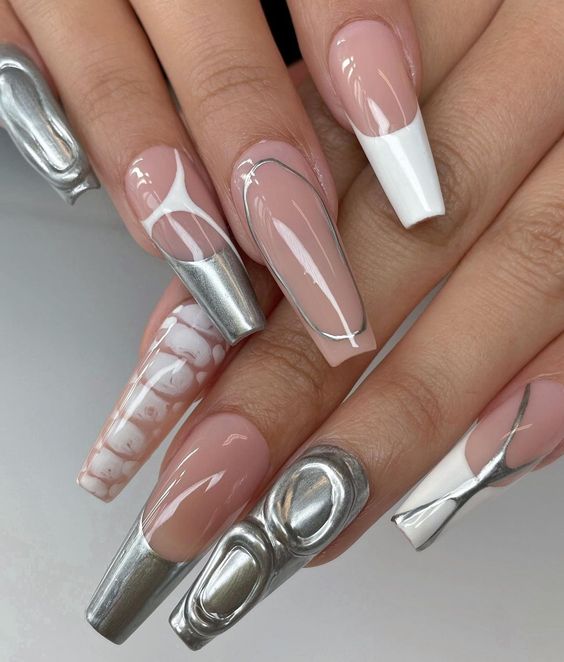 10. Chrome Marble Nails:
Combine the elegance of marble with the striking effect of chrome nail polish for a luxurious and artistic manicure.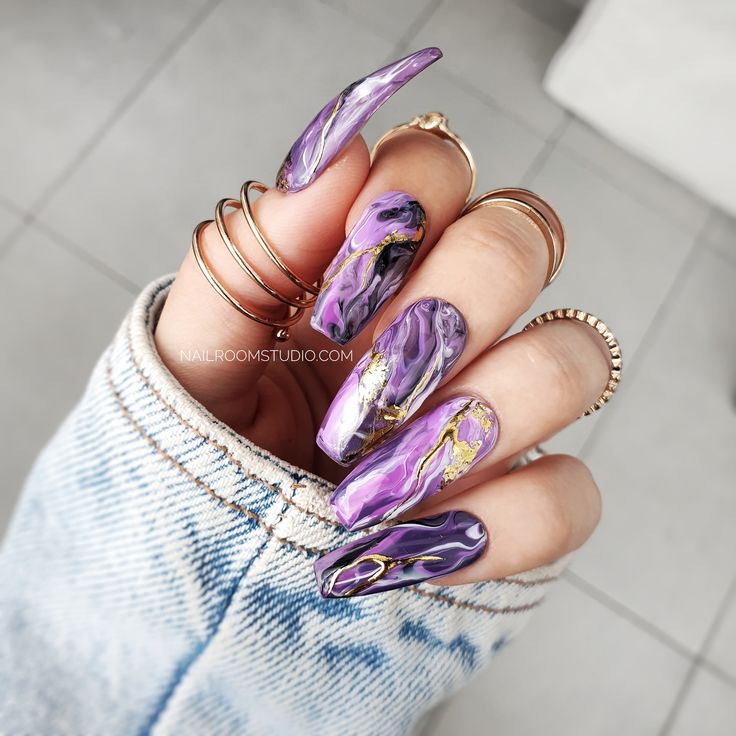 11. Chrome Stamping Designs:
Add intricate patterns or designs to your chrome nails using stamping techniques, enhancing the metallic allure.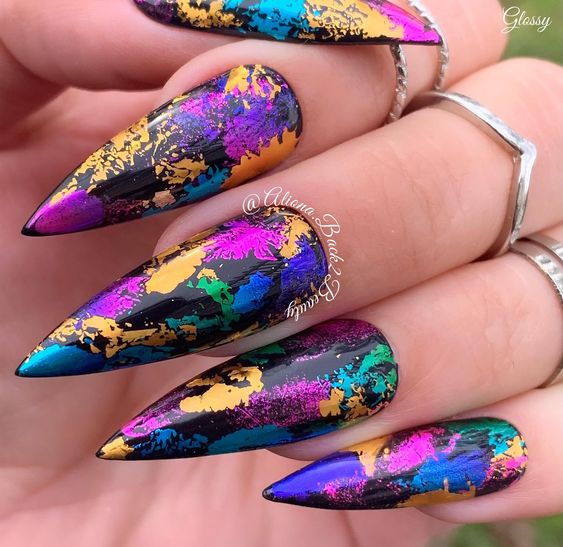 12. Negative Space Chrome Nails:
Create negative space designs by leaving portions of your nails bare and incorporating chrome polish for a unique and captivating look.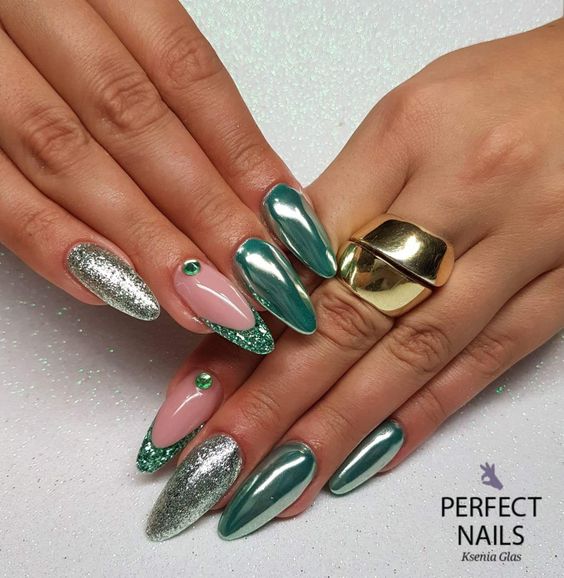 13. Matte Chrome Nails:
Choose a matte top coat over your chrome nails for a subtle and modern twist on the traditional chrome finish.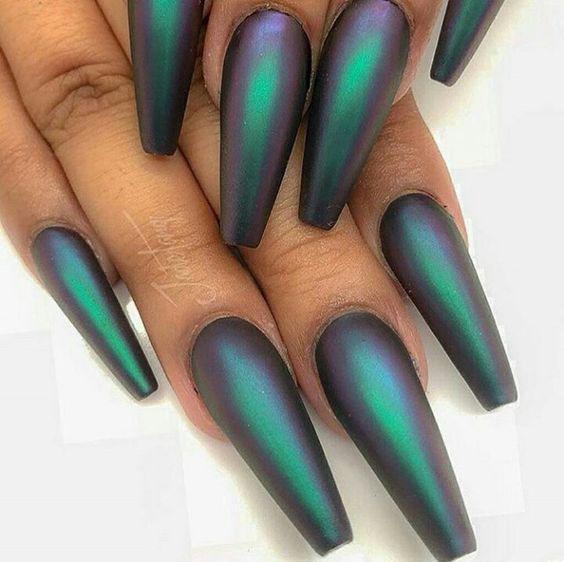 14. Chrome Half-Moon Nails:
Paint chrome half-moons near the base of your nails for a chic and elegant design that adds a touch of glamour.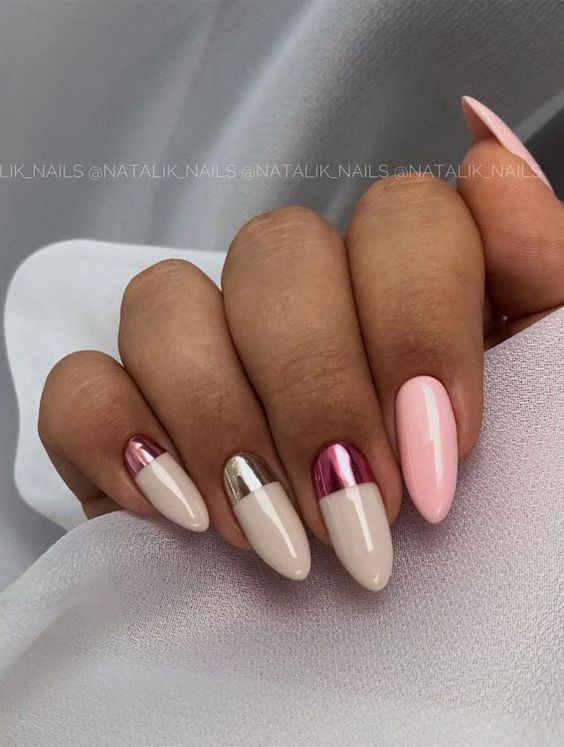 15. Chrome with Rhinestone Accents:
Embellish your chrome nails with rhinestones or gemstones for a touch of sparkle and opulence that complements the metallic finish.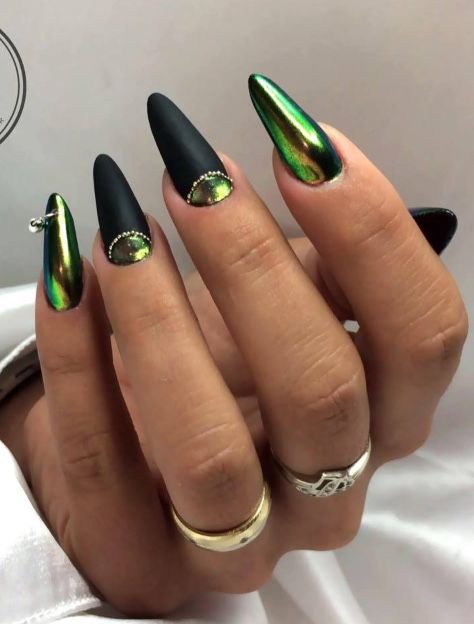 Save Pin