Nails
15 Trendy School Nail Ideas for 2023
Looking to make a stylish statement when heading back to school? Your nails can be the perfect canvas for showcasing your creativity and personality. Check out these 15 trendy school nail ideas for 2023 to elevate your style and catch everyone's attention.
Colorful Geometric Patterns
Embrace the geometric trend with a vibrant mix of triangles, squares, and lines in bold colors. This edgy design adds a modern touch to your look and shows off your love for contemporary art.

Ombre Dreams
Blend two or more complementary colors together for an ombre effect. Whether it's a subtle transition or a striking contrast, ombre nails exude elegance and sophistication.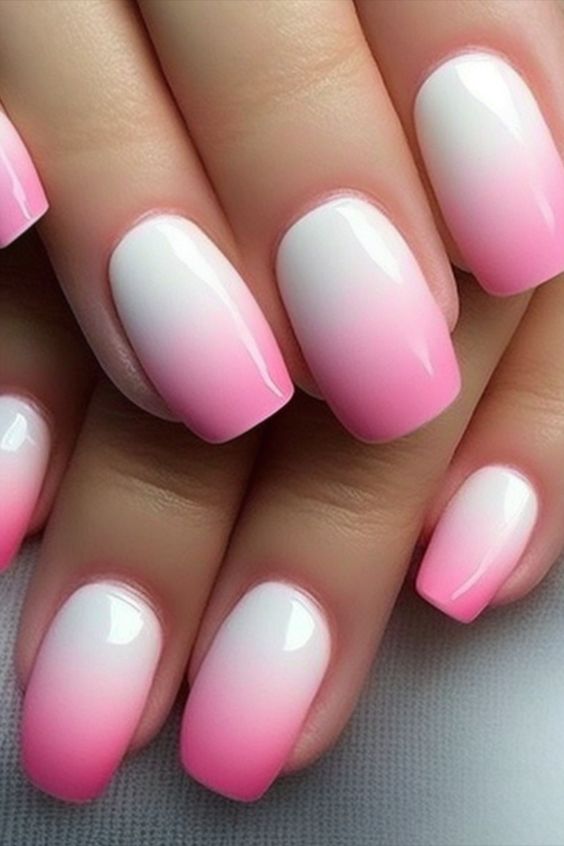 Nature-Inspired Prints
Go for floral, leafy, or even animal prints for a fresh and nature-inspired look. These designs celebrate the beauty of the outdoors and are perfect for nature lovers.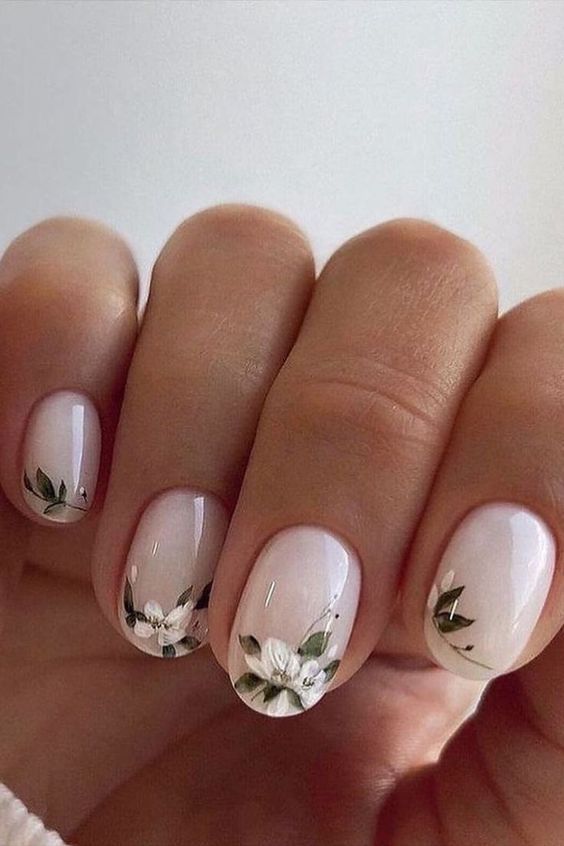 Constellation Magic
Create a celestial atmosphere on your nails by adding tiny stars, moons, and planets. This mystical design is sure to captivate others with its cosmic charm.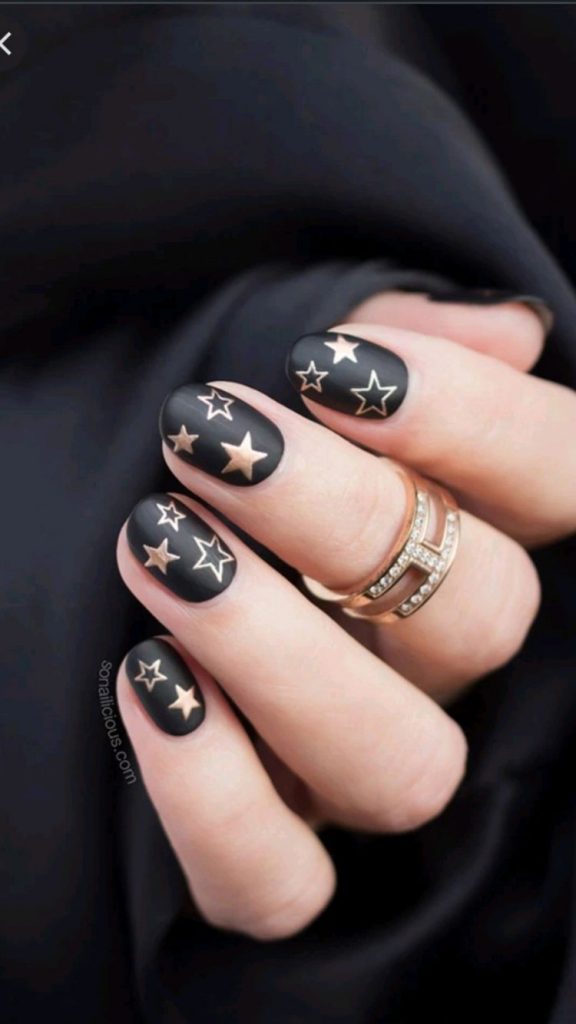 Vintage Glamour
Channel your inner retro diva with vintage-inspired nail art, featuring classic colors and designs like polka dots, chevrons, and bows.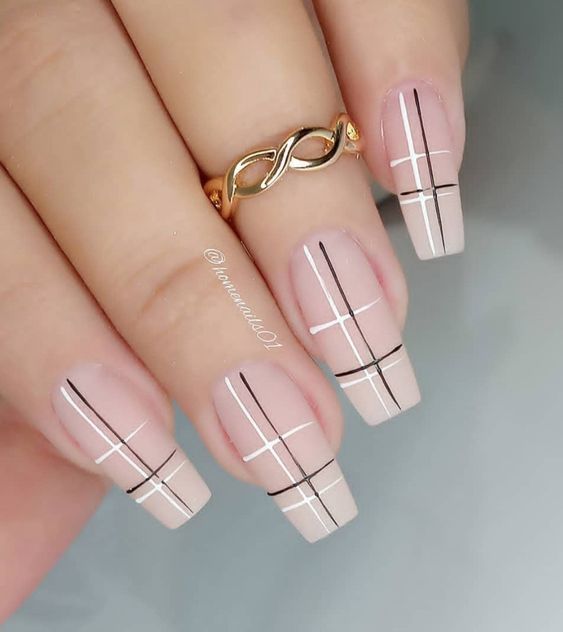 Glitter Galore
Make your nails sparkle with an abundance of glitter. Whether you choose a full glitter design or just add accents, this look will dazzle everyone around you.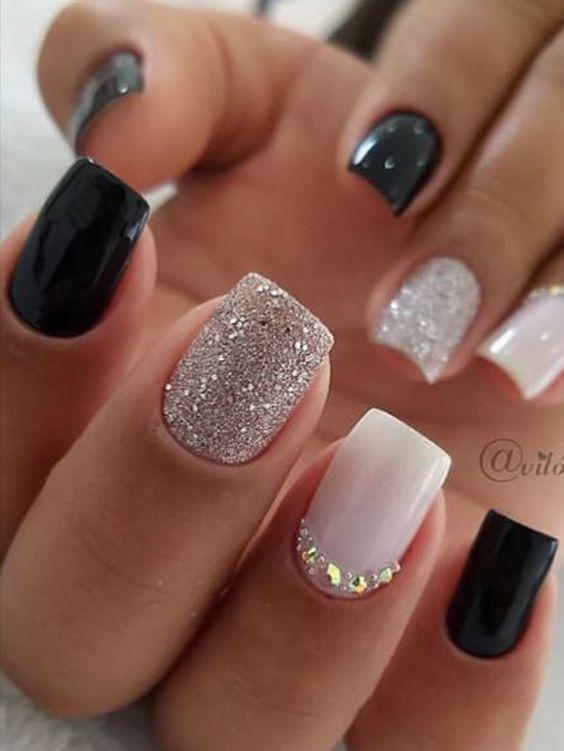 Minimalist Chic
Less is more! Embrace simplicity with clean lines, single accent nails, and muted colors, creating a minimalist yet elegant look.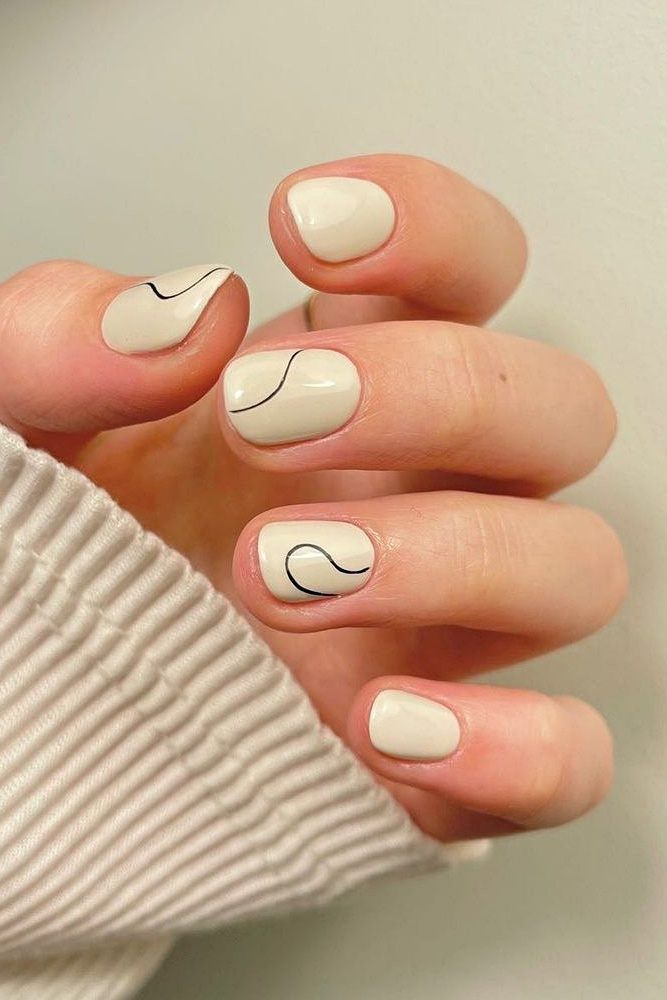 School Pride
Show your school spirit with nails that feature your school colors, mascot, or logo. Perfect for pep rallies and game days!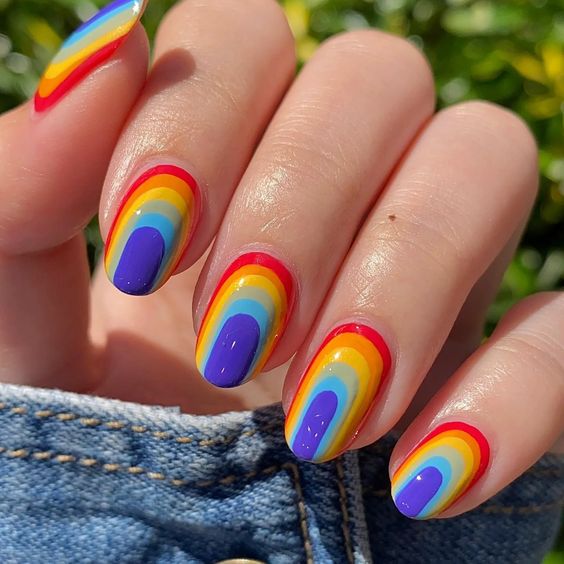 Pop Art Pizzazz
Pay homage to the iconic pop art movement with bold colors, comic book-style graphics, and playful designs.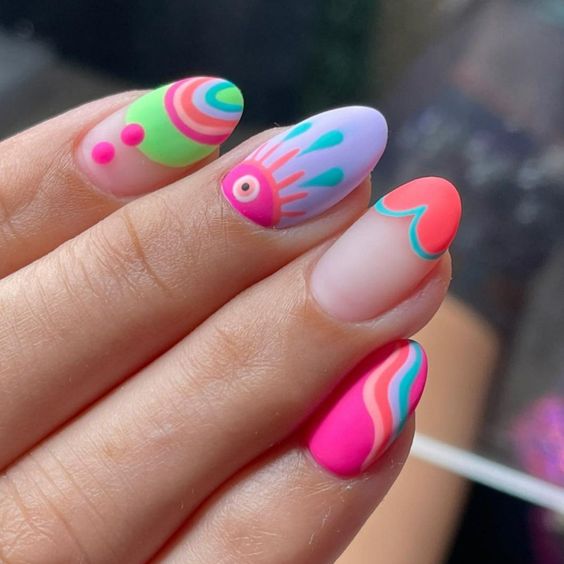 Dainty French Tips
Give the classic French manicure a twist with delicate lines and pastel hues. This timeless design adds a touch of sophistication to any outfit.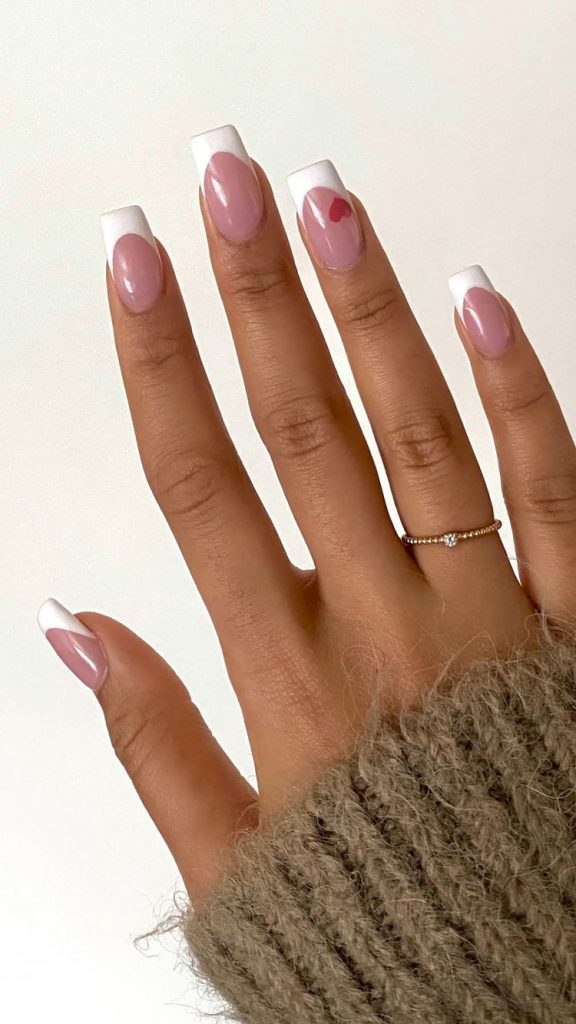 Marble Magic
Imitate the luxurious look of marble by blending neutral shades with soft swirls. Marble nails are a versatile and upscale choice for any occasion.
Neon Vibes
Embrace the neon trend with eye-catching fluorescent colors. These lively nails will make you stand out in the crowd.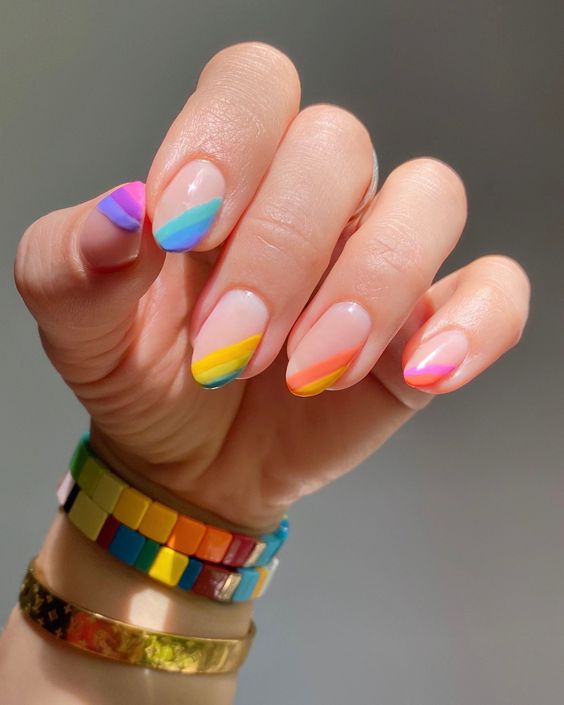 Inspirational Quotes
Get motivated and inspired by adding uplifting quotes or words of wisdom to your nails. Carry your favorite affirmations with you wherever you go.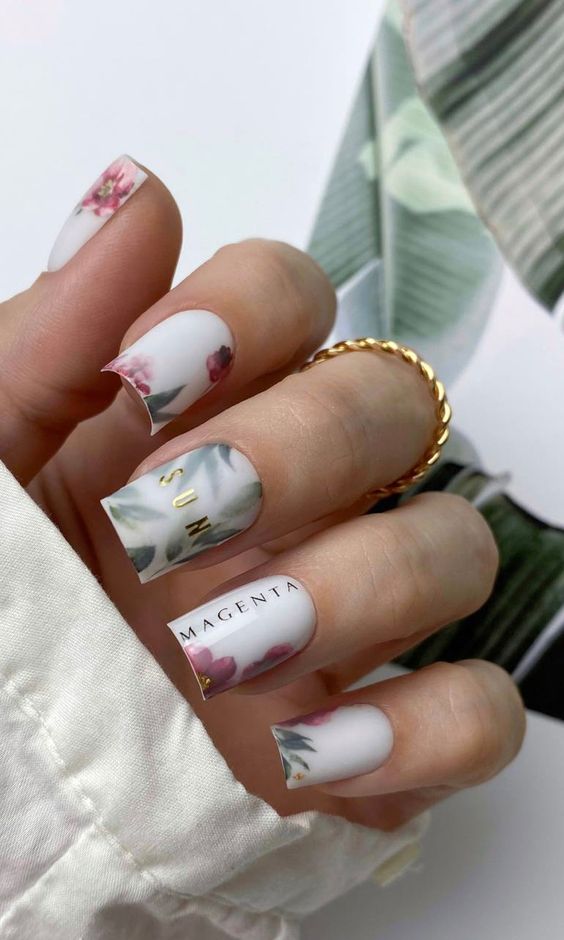 Emoji Extravaganza
Have some fun with emojis and add your favorite ones to your nails. This playful design is sure to bring smiles to everyone's faces.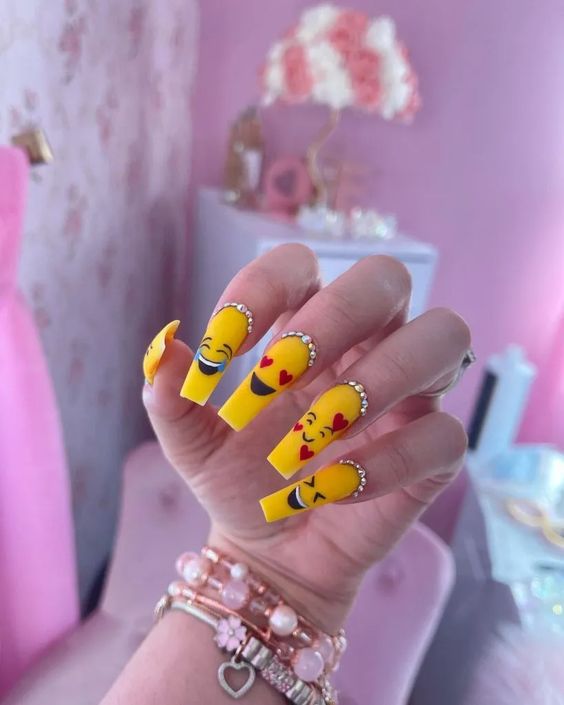 3D Embellishments
Take nail art to the next level with 3D accents like rhinestones, studs, or tiny decals. These eye-catching details will make your nails pop and draw admiration from friends and classmates.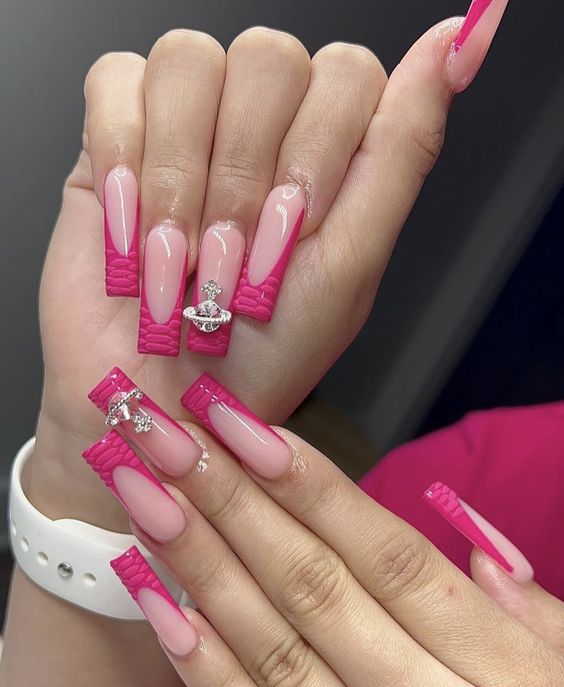 Save Pin