Nails
17 Vibrant Lime Green Nail Ideas for a Bold and Trendy Look
Lime green nails are a daring and eye-catching choice that can add a burst of energy and vibrancy to your overall style. Whether you're looking to make a statement or embrace a bold color trend, lime green nails are a fantastic option. In this article, we present 17 vibrant lime green nail ideas that range from simple to intricate, allowing you to express your unique personality and stand out from the crowd.
1. Solid Lime Green Nails:
Embrace the boldness of lime green with solid-colored nails that exude confidence and a pop of color.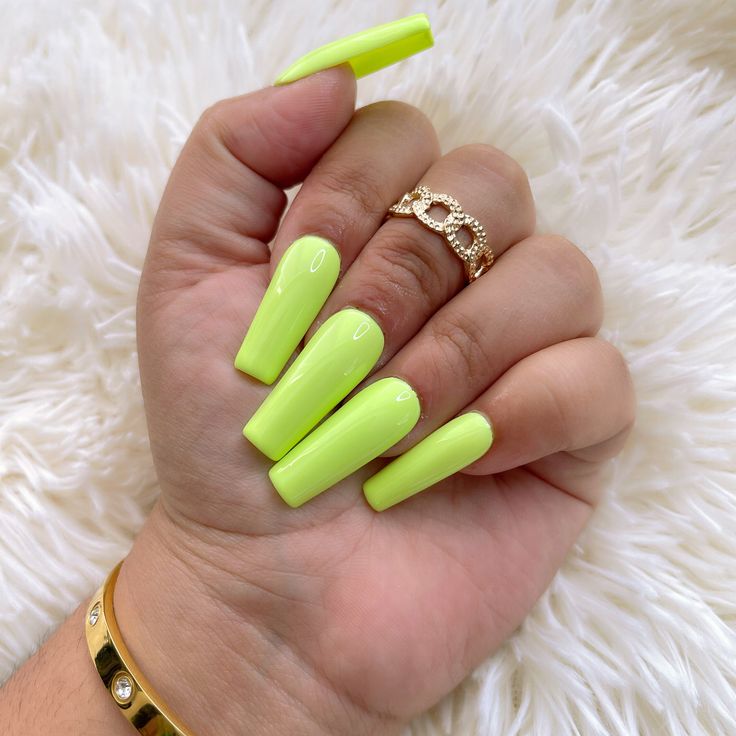 2. Lime Green French Tips:
Put a twist on the classic French manicure by opting for lime green tips instead of the traditional white.
3. Lime Green and Gold Accents:
Pair lime green nails with gold accents, such as thin lines, dots, or studs, for a glamorous and sophisticated look.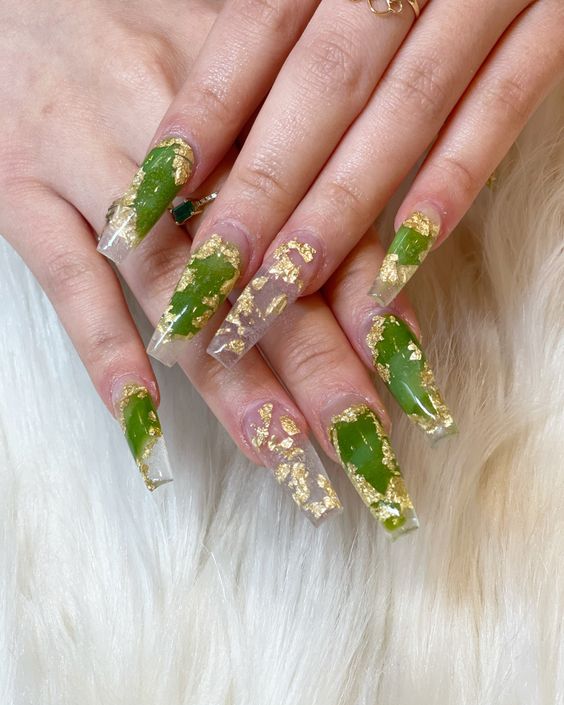 4. Gradient Lime Green Nails:
Create a gradient effect by blending different shades of green from light to dark, achieving a dynamic and visually appealing design.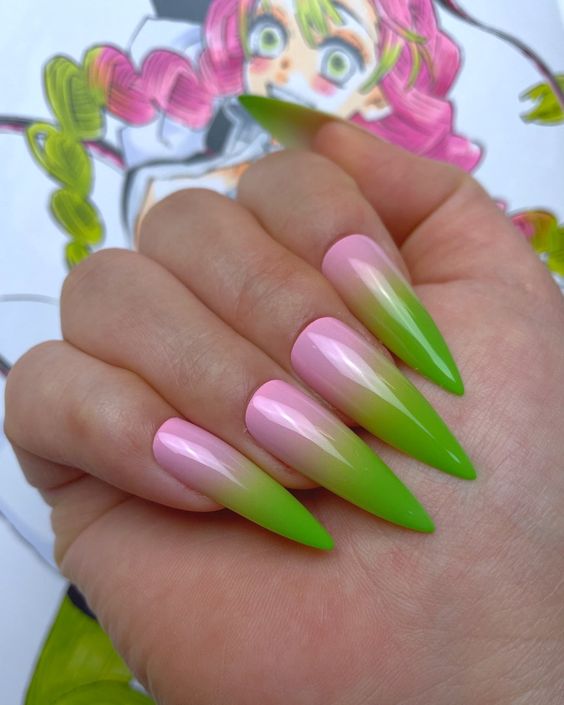 5. Lime Green and Black Contrast:
Combine lime green with black details, such as stripes, dots, or geometric patterns, for a striking and edgy nail art.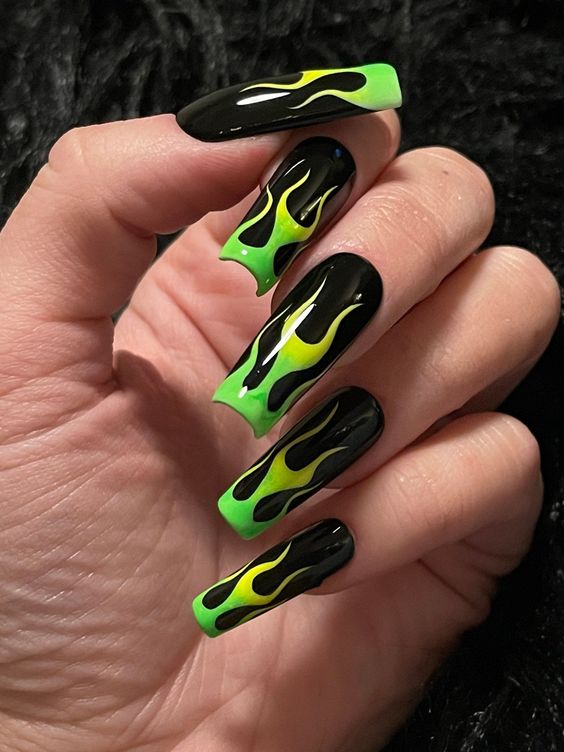 6. Lime Green Ombre Nails:
Opt for an ombre effect using various shades of green, starting with lime green at the base and gradually transitioning to a lighter hue.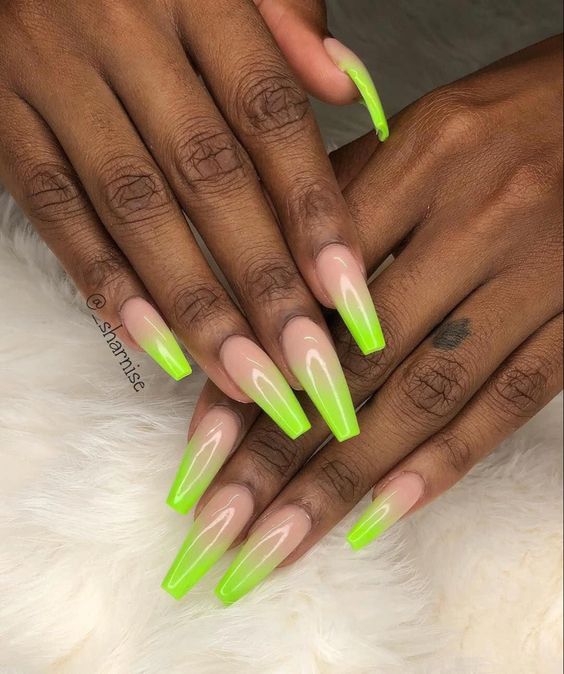 7. Lime Green Floral Nail Art:
Embrace a touch of femininity with lime green floral nail art featuring delicate flower patterns on one or more nails.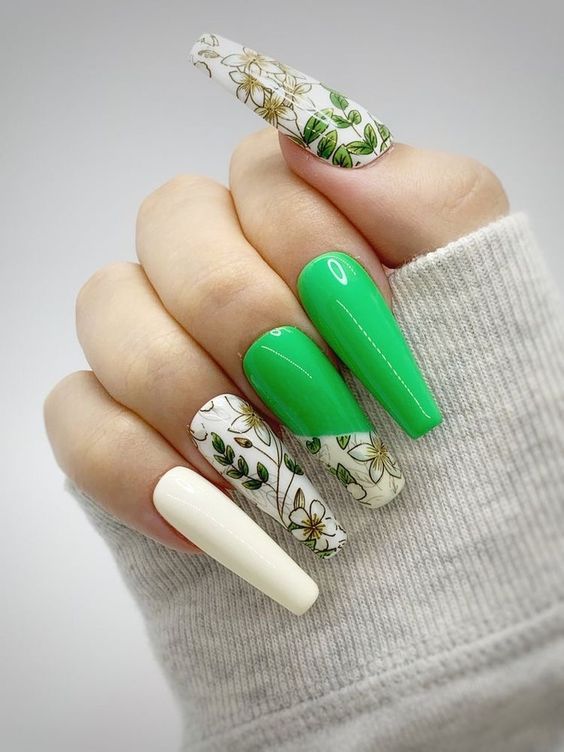 8. Lime Green Geometric Patterns:
Experiment with geometric patterns like triangles, squares, or chevrons in lime green and white for a modern and trendy look.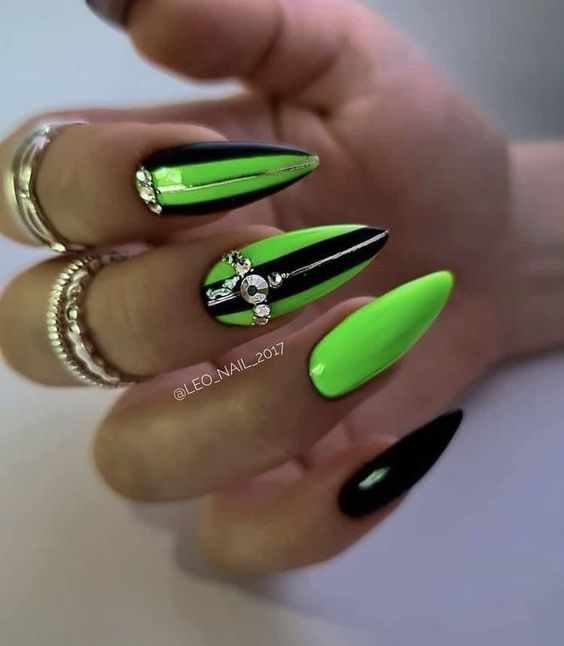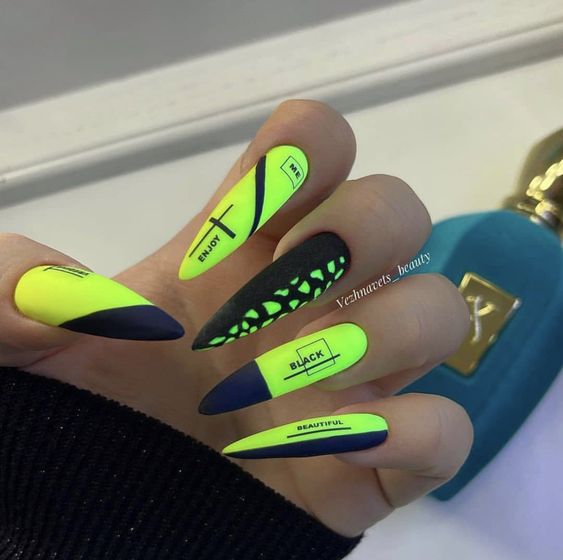 9. Lime Green Glitter Nails:
Add sparkle and glamour to your lime green nails by incorporating glitter accents or a full glitter nail for a dazzling effect.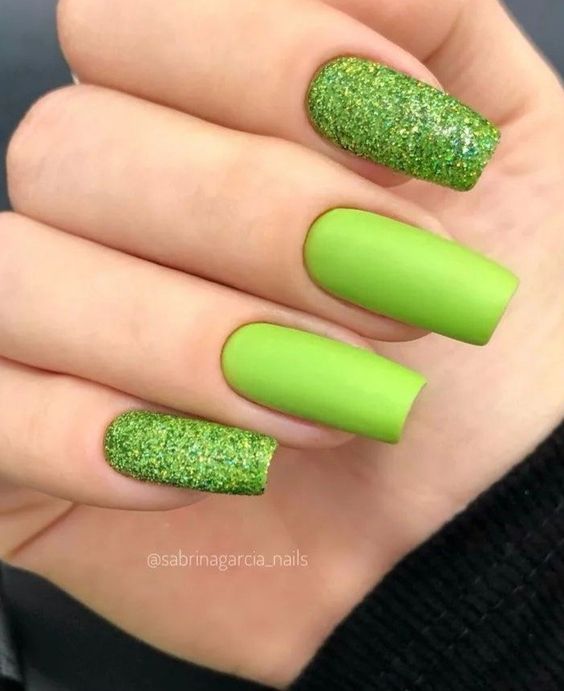 10. Lime Green Animal Print:
Make a statement with lime green animal print nail art, such as leopard spots or zebra stripes, for a bold and fashionable look.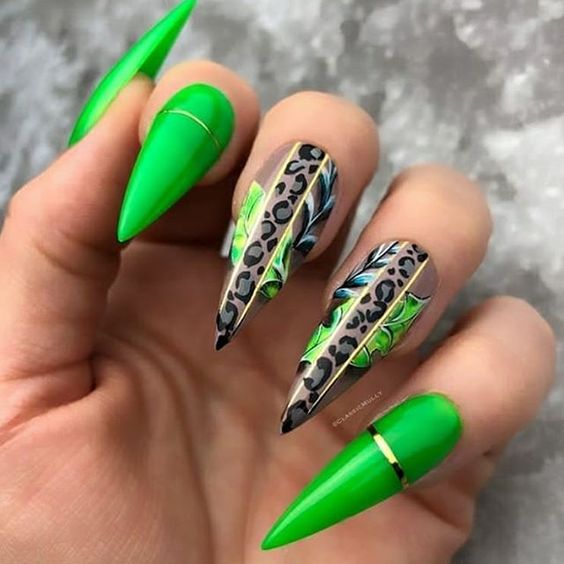 11. Lime Green Negative Space Nails:
Create stylish negative space nail art by leaving certain areas of your nails unpainted, allowing your natural nails to shine through.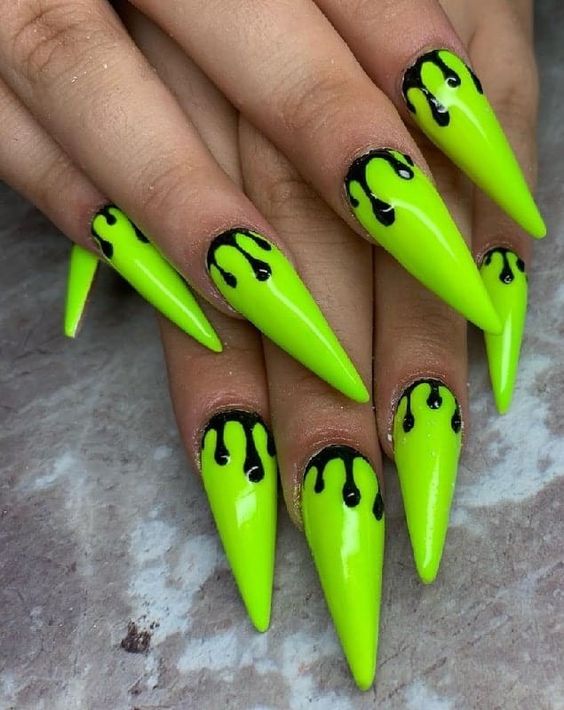 12. Lime Green Accent Nails:
Choose a neutral base color and add lime green as an accent color on a few nails, creating a balanced and eye-catching design.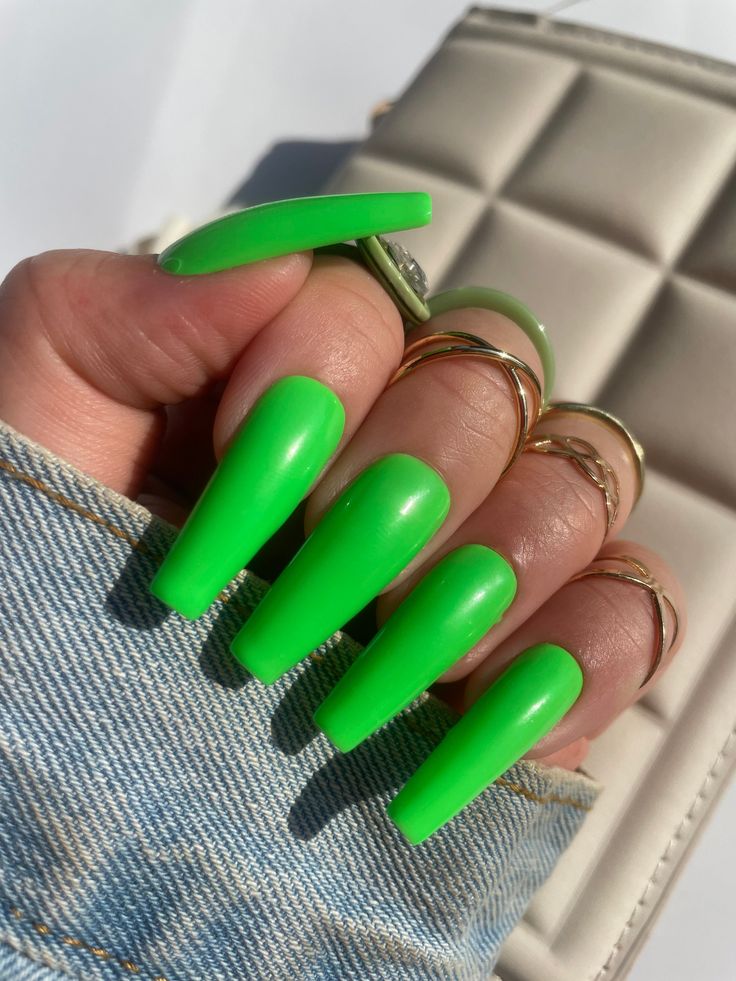 13. Lime Green Marble Nails:
Achieve an elegant and artistic look with lime green marble nail art, combining swirling patterns with complementary colors.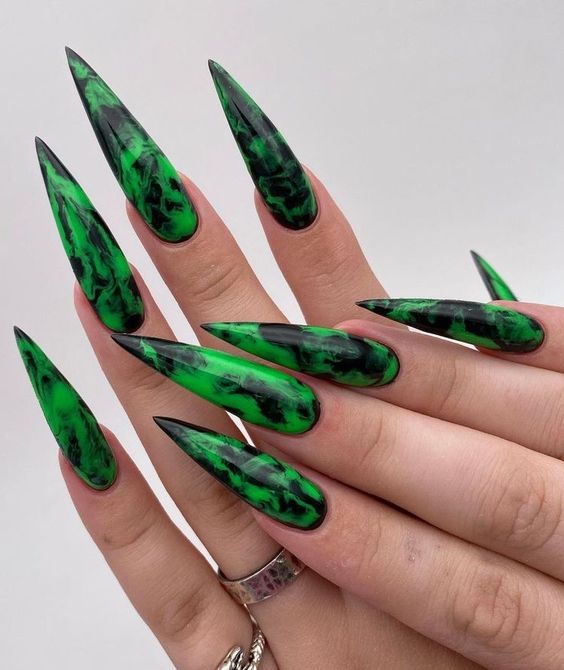 14. Lime Green Abstract Art:
Express your creativity with abstract lime green nail art featuring bold strokes, splatters, and shapes for a unique and artsy vibe.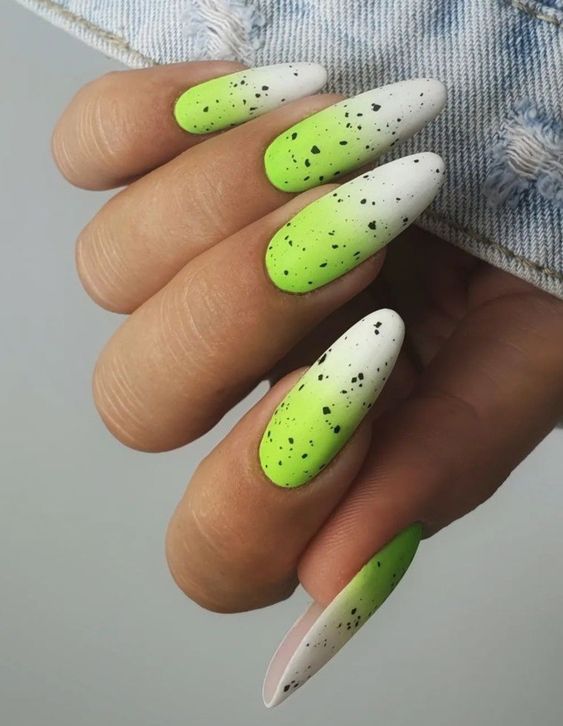 15. Lime Green Chrome Nails:
Elevate your style with chrome or metallic lime green nails that catch the light and create a futuristic and captivating effect.
16. Lime Green Striped Nails:
Experiment with vertical or horizontal lime green stripes for a playful and graphic nail design that stands out.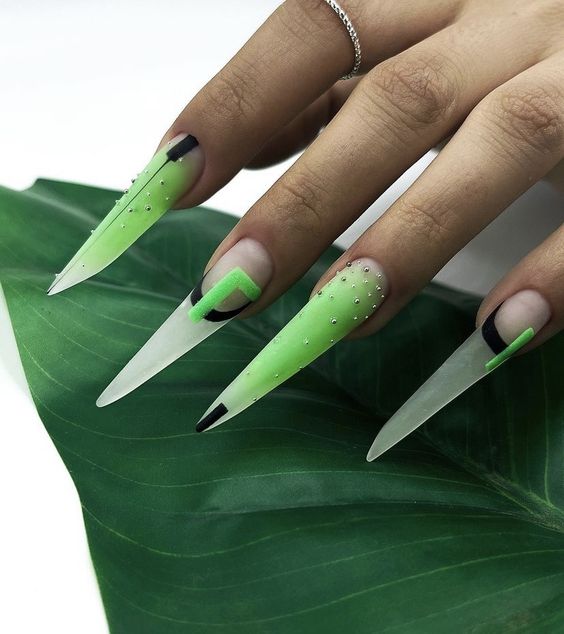 17. Lime Green and Pastel Combo:
Combine lime green with pastel shades like soft pink, lavender, or baby blue for a fresh and harmonious nail art.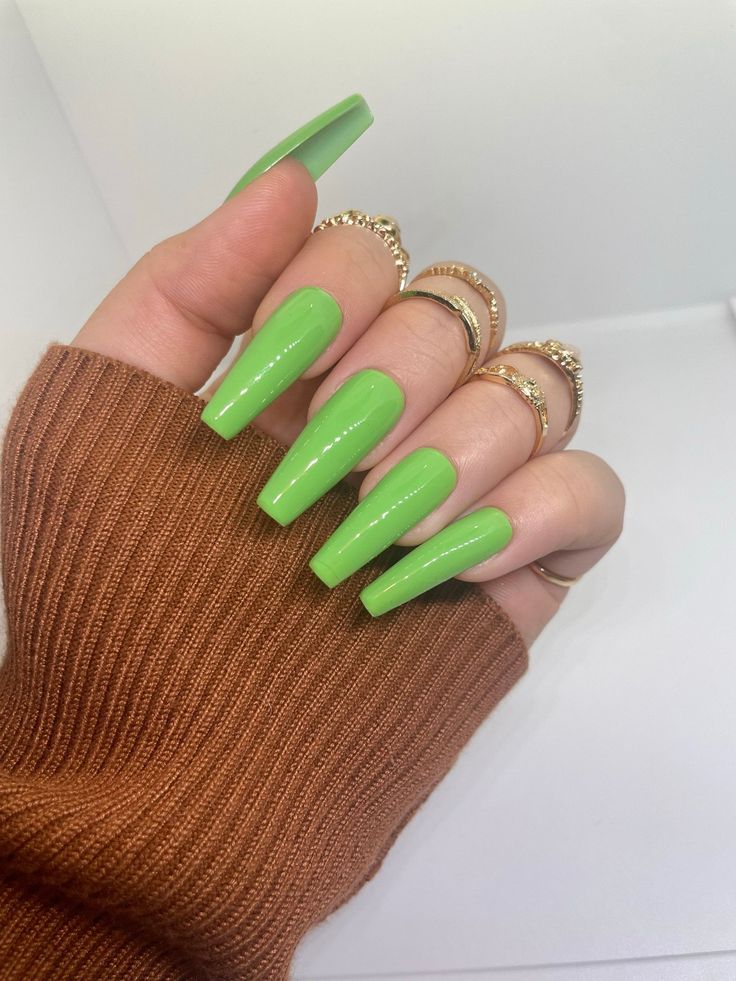 Save Pin