Nails
19 Chic Minimalist Nail Design Ideas
Minimalist nail designs are all about simplicity, elegance, and clean lines. They offer a timeless and sophisticated look that can elevate your style with understated beauty. In this article, we present 19 chic minimalist nail design ideas that embrace the "less is more" philosophy, allowing you to achieve a stunning and effortless manicure.
1. Monochromatic Elegance:
Choose a single color, such as nude or pale pink, for a sleek and sophisticated minimalist nail design.

2. Classic French Tips:
Opt for the iconic French manicure with white tips and a natural base, achieving a clean and timeless look.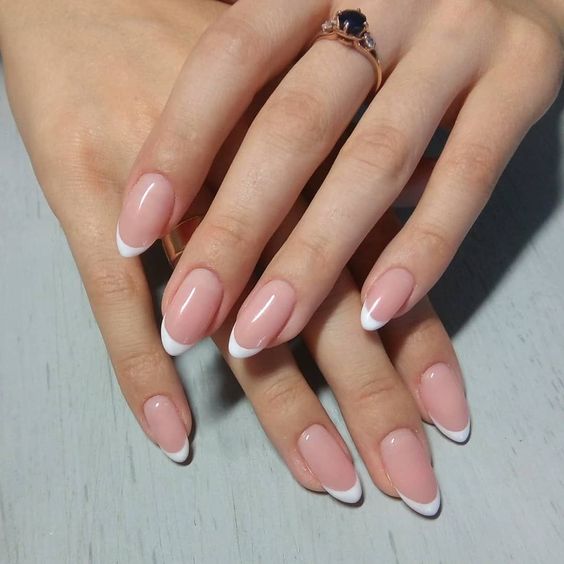 3. Single Accent Line:
Apply a single thin line of color or metallic accent along the edge of each nail for a subtle yet stylish detail.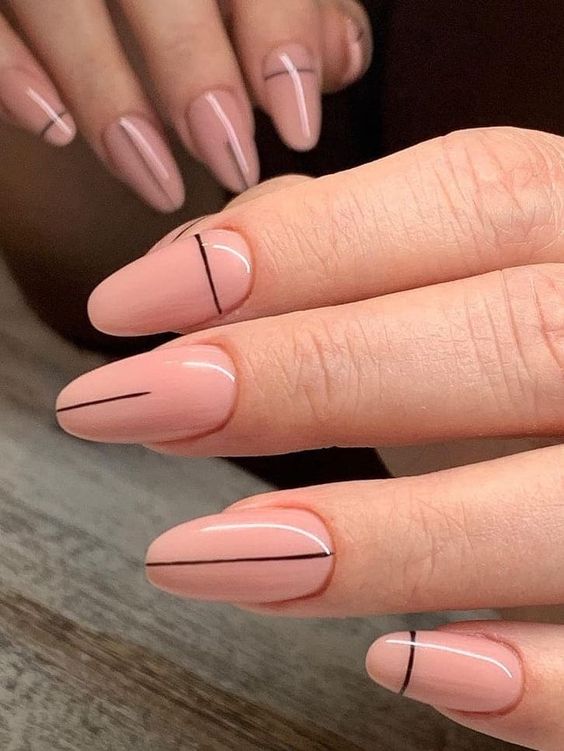 4. Clear Base with Negative Space:
Leave portions of your nails clear to create negative space, adding a contemporary and artistic touch.
5. Half-Moon Minimalism:
Paint half-moon shapes near the base of your nails using a contrasting color for a chic and elegant design.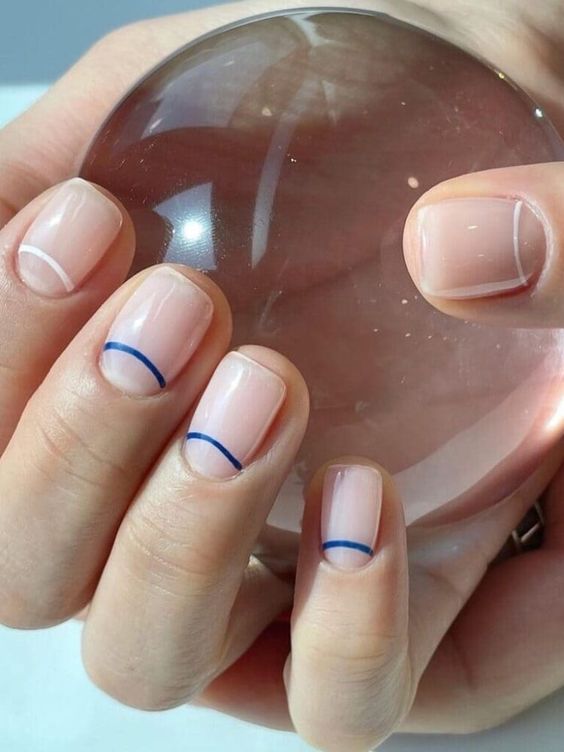 6. Minimalist Dots:
Create small dots or circles in a symmetrical pattern for a minimalist nail design with a playful twist.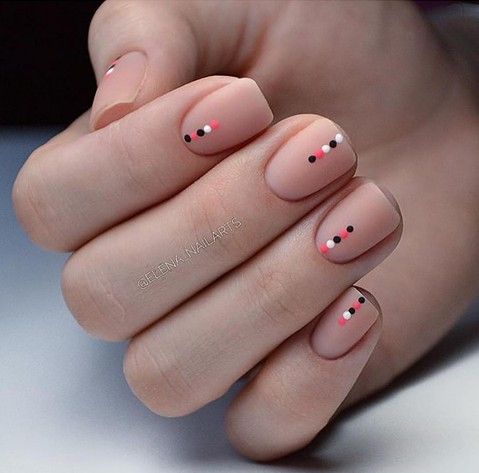 7. Matte Minimalist Nails:
Choose a matte finish for your minimalist manicure to achieve a modern and understated look.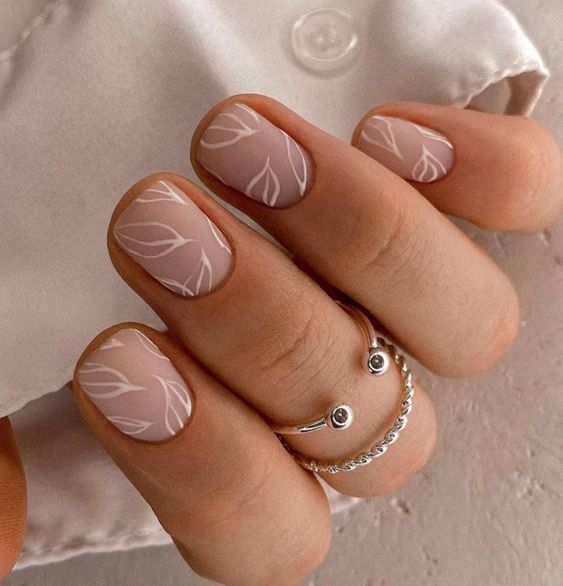 8. Single Geometric Shape:
Paint a single geometric shape, such as a triangle or square, on each nail for a minimalist yet eye-catching design.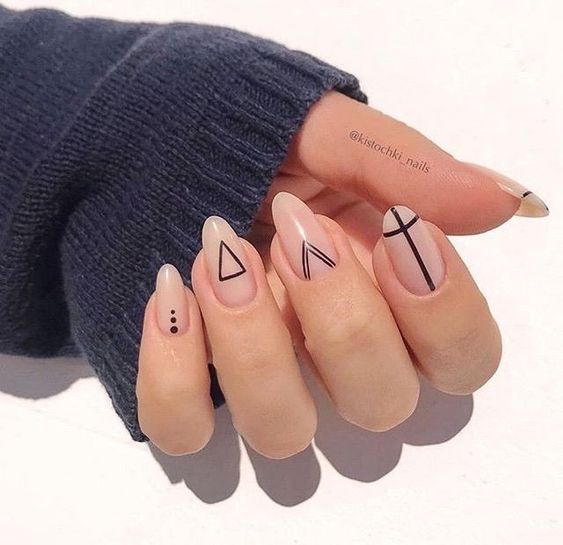 9. Linear Accent:
Apply a thin line or stripe of color diagonally across each nail for a sleek and dynamic minimalist look.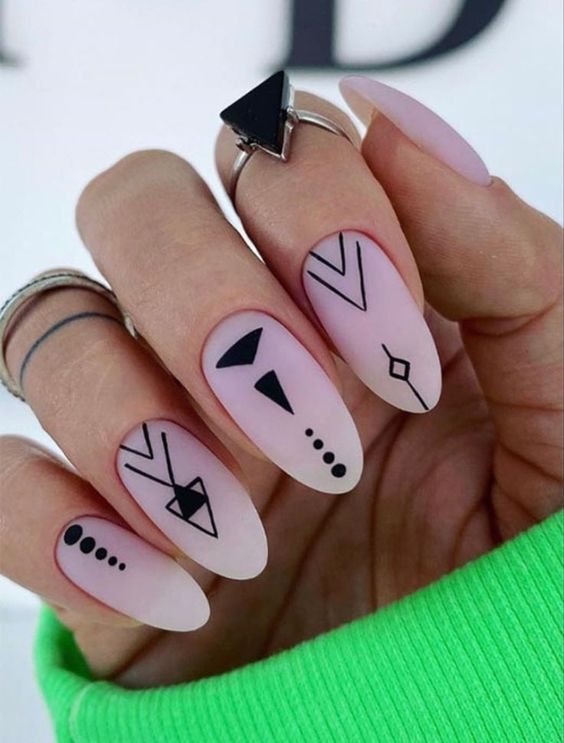 10. Barely-There Stripes:
Create ultra-thin vertical or horizontal stripes using a fine brush or striping tape for a subtle and refined design.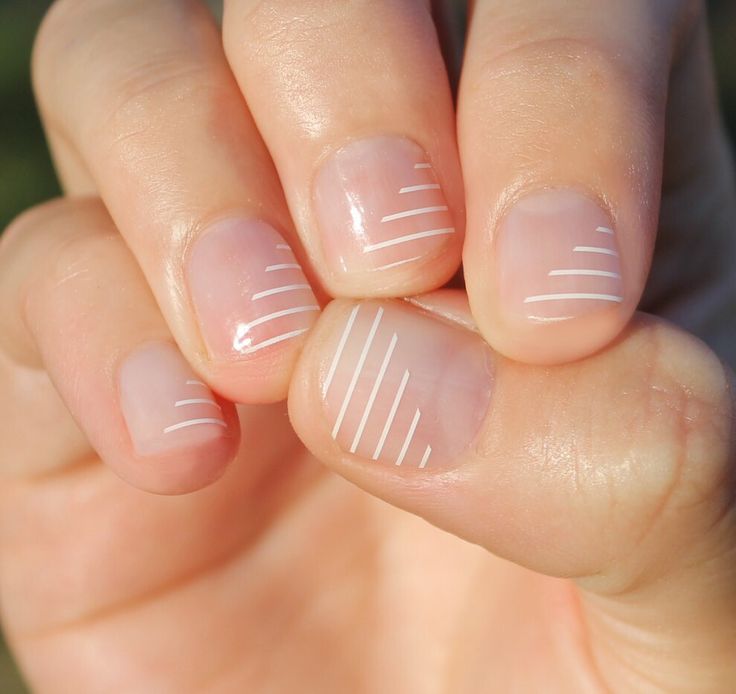 11. Minimalist Floral:
Adorn one or two nails with a single delicate flower or leaf for a touch of natural beauty.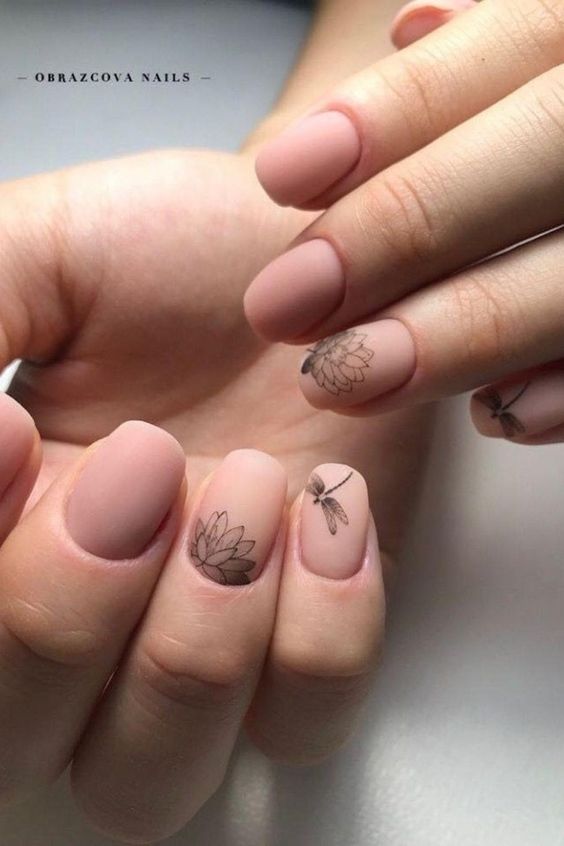 12. Single Dot Detail:
Add a single dot or small accent near the cuticle or tip of each nail for a minimalistic yet charming design.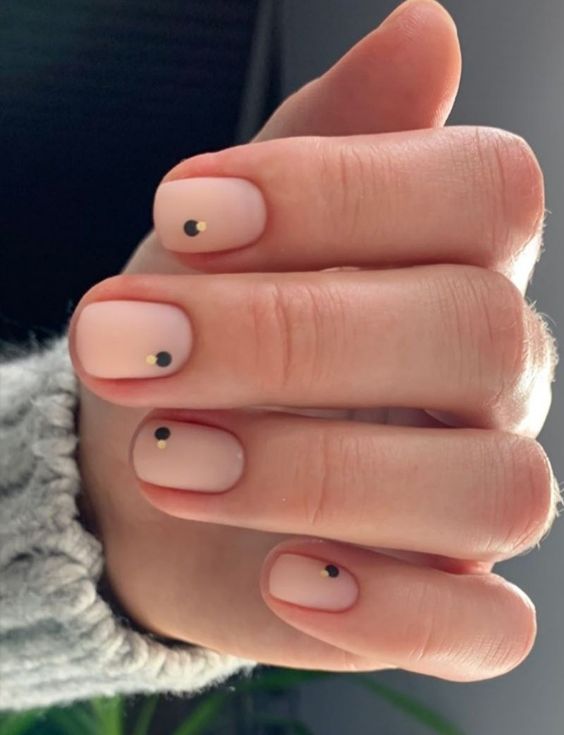 13. Negative Space French Tips:
Combine negative space with the classic French manicure, leaving a portion of the nail bare near the cuticle.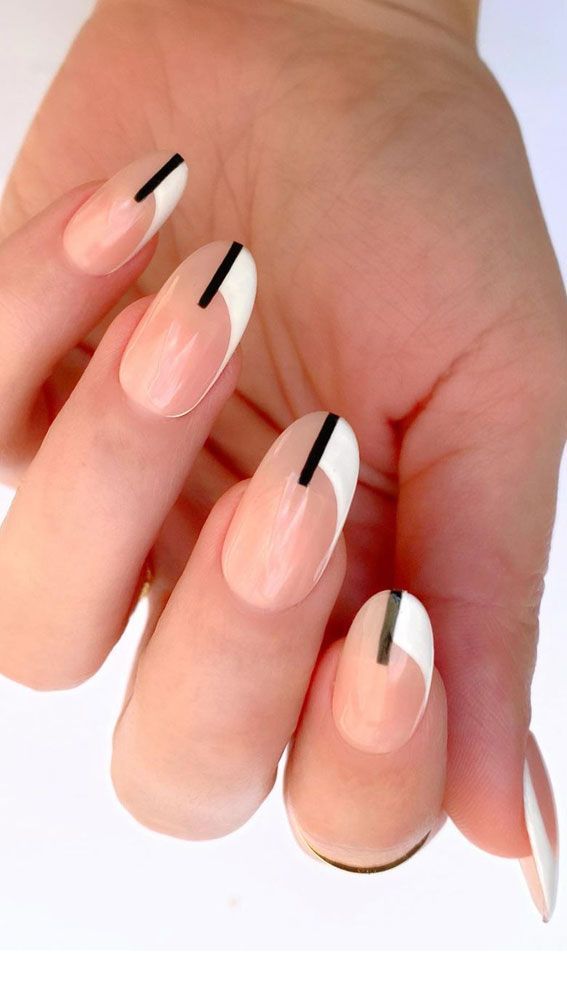 14. Gradient Minimalism:
Blend two similar shades in a gradient effect for a minimalist nail design with a subtle transition.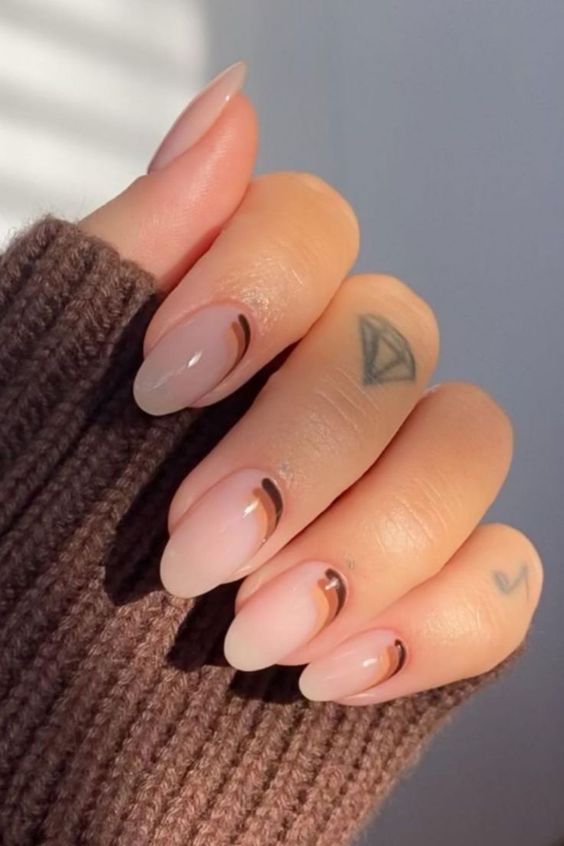 15. Transparent Minimalism:
Apply a sheer or transparent gel polish for a barely-there look that enhances the natural beauty of your nails.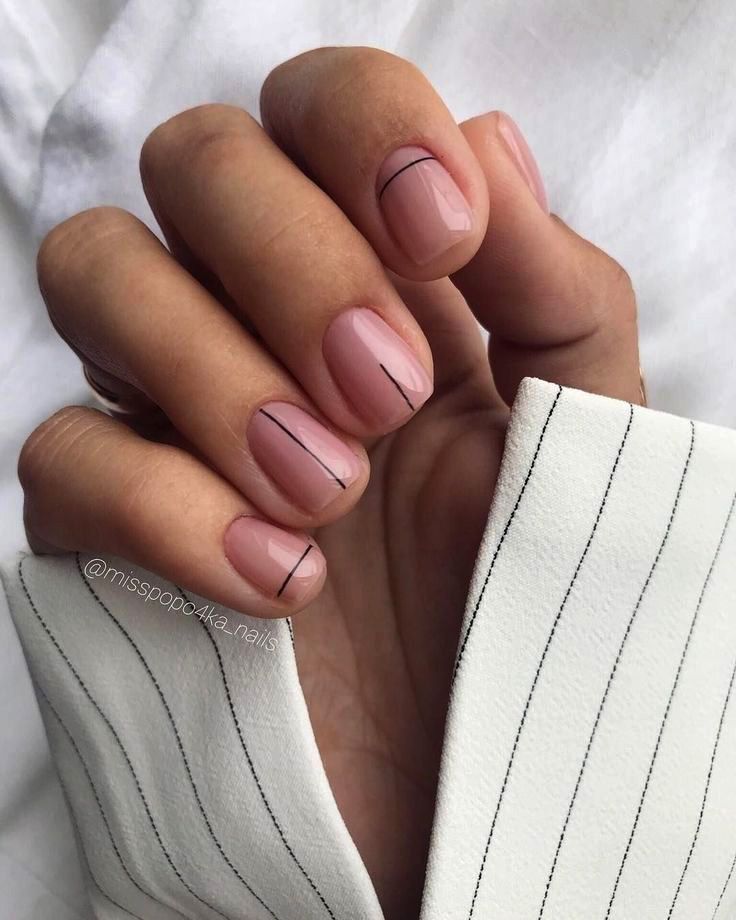 16. Single Horizontal Line:
Paint a horizontal line near the tip of each nail for a clean and modern minimalist nail design.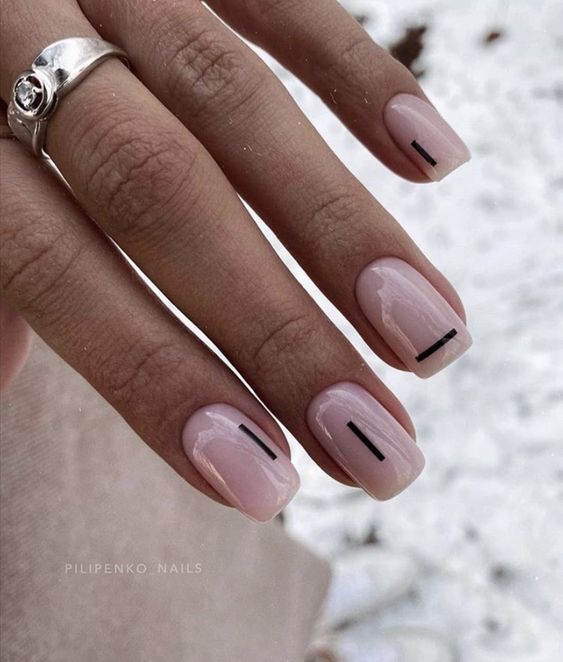 17. Minimalist Cuticle Accent:
Add a small accent or dot near the cuticle area of each nail for a delicate and unique detail.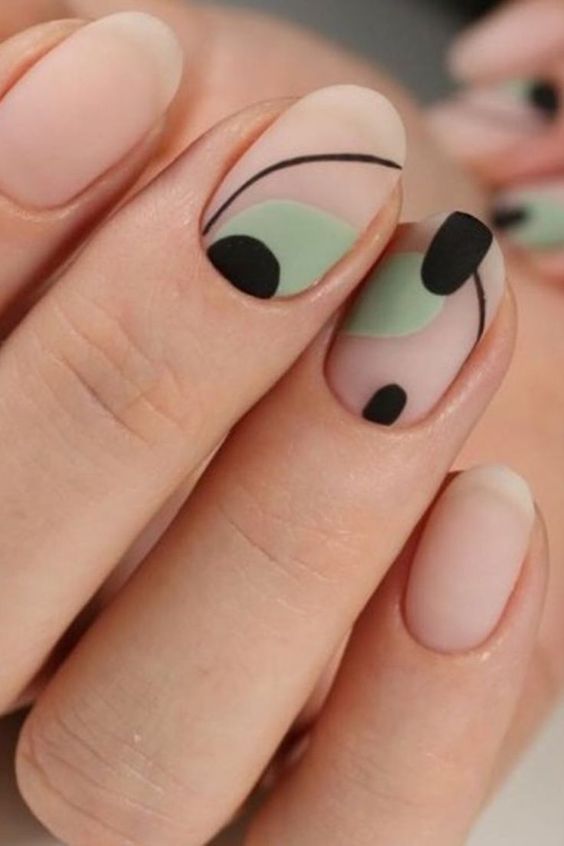 18. Negative Space Half-Moons:
Combine negative space with the half-moon design, leaving the crescent shape near the base of the nail clear.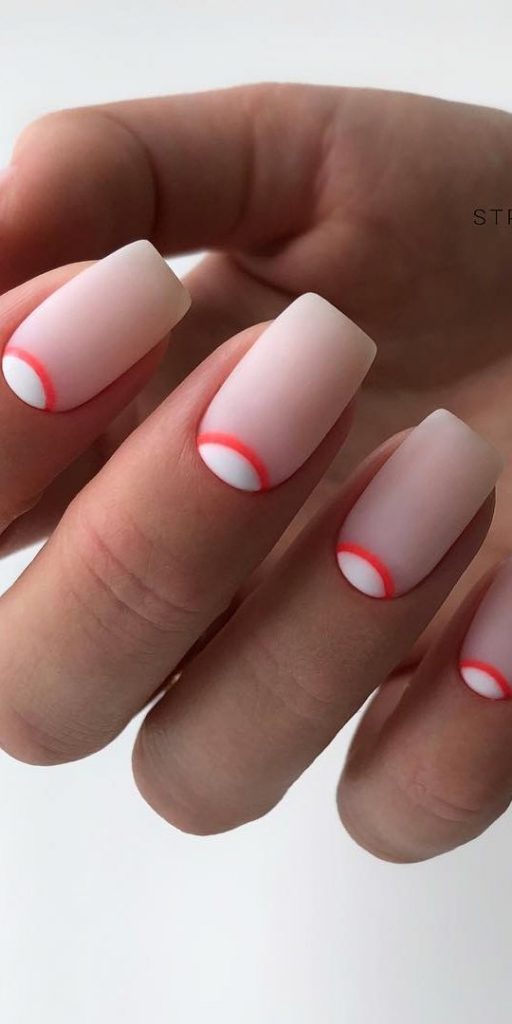 19. Single Vertical Stripe:
Create a single vertical stripe in the center of each nail for a minimalist nail design with a touch of elegance.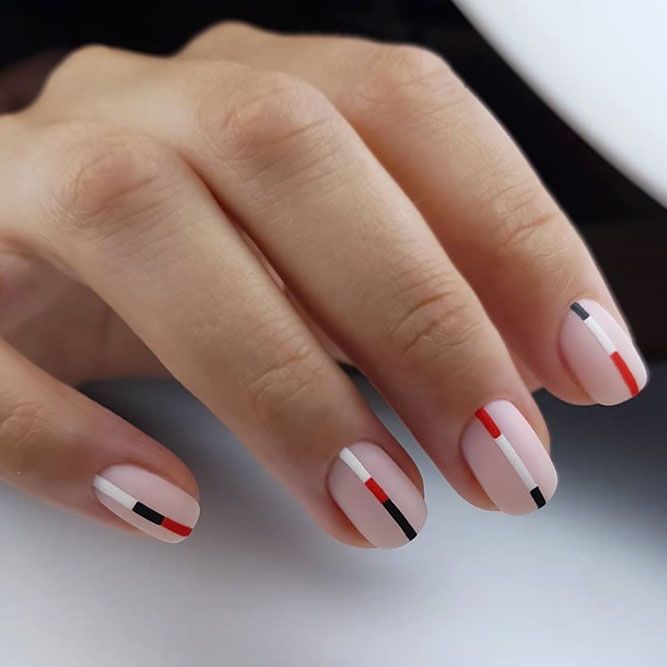 Save Pin