Hairstyle
15 Chic Hairstyle Ideas for Gray Hair
Gray hair is a beautiful and natural part of life, and there are numerous stylish and flattering hairstyle options to enhance its unique charm. From short and sassy cuts to elegant updos, gray hair offers a versatile canvas for showcasing your individual style and confidence. In this article, we present 15 chic hairstyle ideas for gray hair that will inspire your next look.
1. Classic Bob:
Opt for a sleek and timeless bob haircut that frames your face and complements the silver tones of your gray hair.

2. Pixie Cut with Side Swept Bangs:
Embrace a bold and edgy pixie cut with side swept bangs for a modern and youthful look.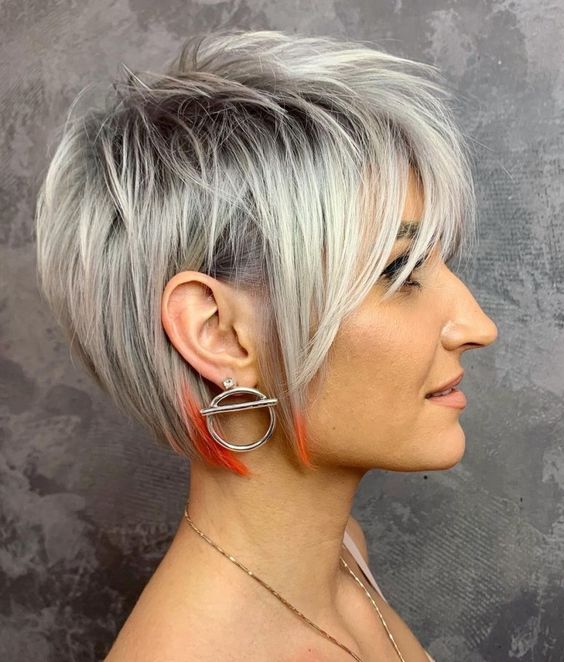 3. Long Layered Waves:
Enhance the natural texture of your gray hair with long layered waves, creating a soft and elegant hairstyle.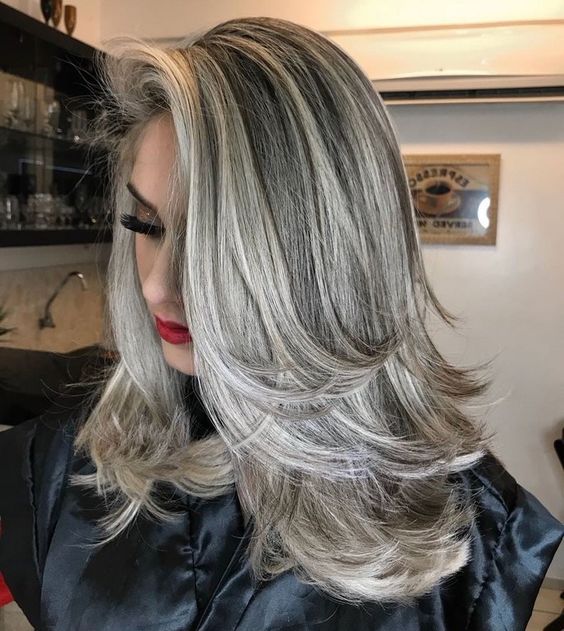 4. Short and Spiky:
Add a touch of attitude with a short and spiky hairstyle that showcases the beauty of your gray hair's texture.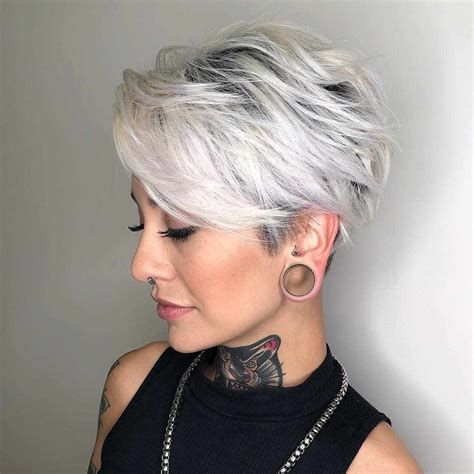 5. Silver Pixie with Undercut:
Combine a silver pixie cut with an undercut for a stylish and daring hairstyle that emphasizes your gray locks.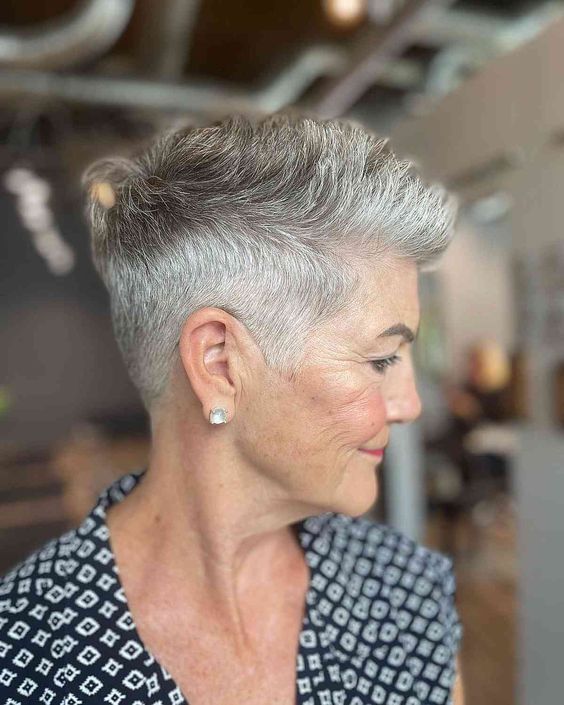 6. Braided Updo:
Create an elegant braided updo that adds sophistication to your gray hair and is perfect for special occasions.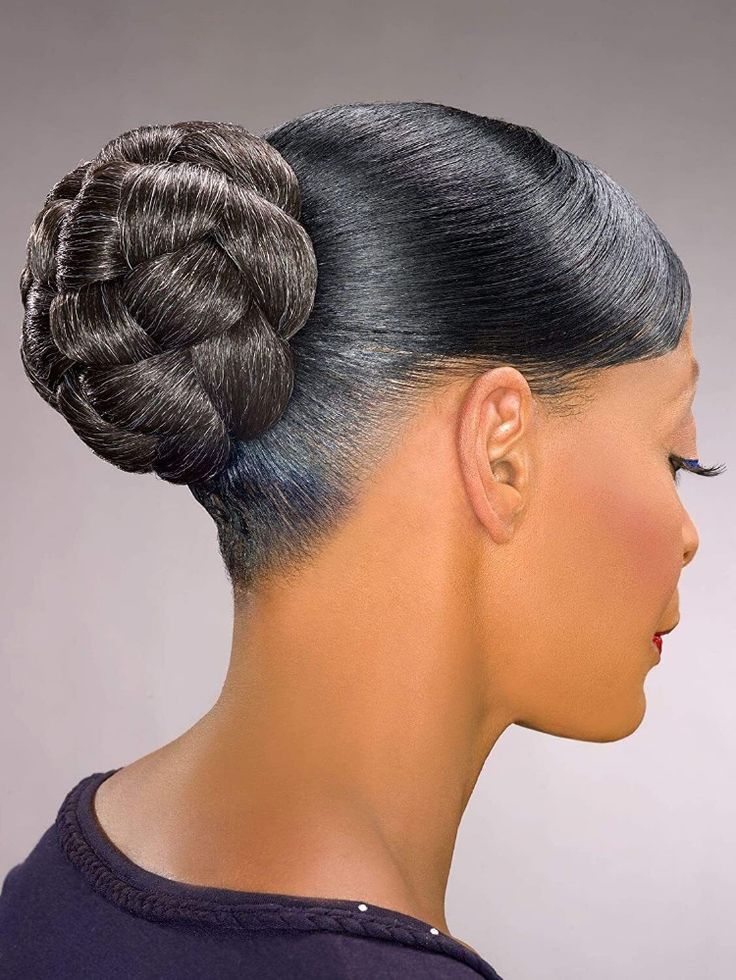 7. Messy Bun:
Opt for a relaxed and chic messy bun that complements the effortless charm of your gray hair.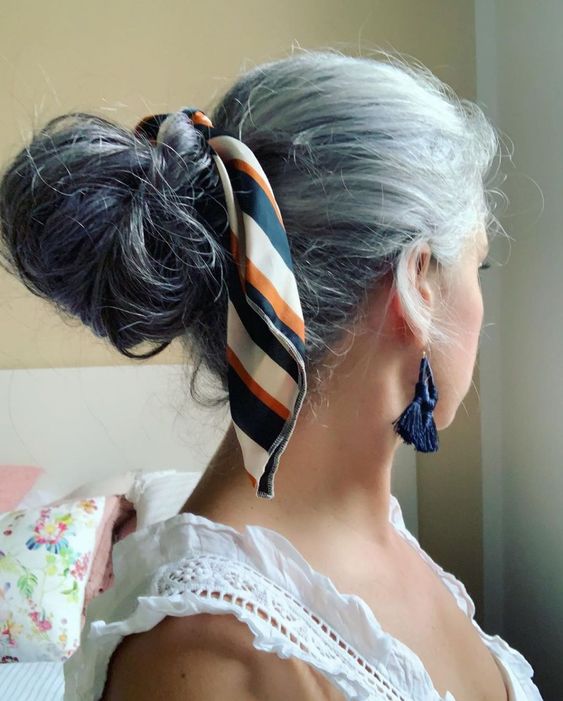 8. Sleek High Ponytail:
Gather your gray hair into a sleek high ponytail for a polished and sophisticated look.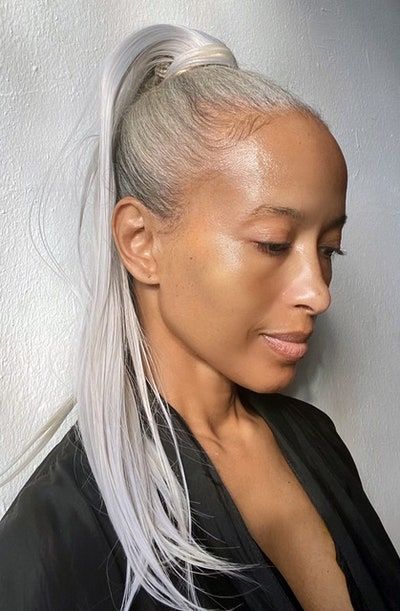 9. Curly Gray Bob:
Enhance your gray bob with curls or waves for a playful and feminine touch that adds volume and texture.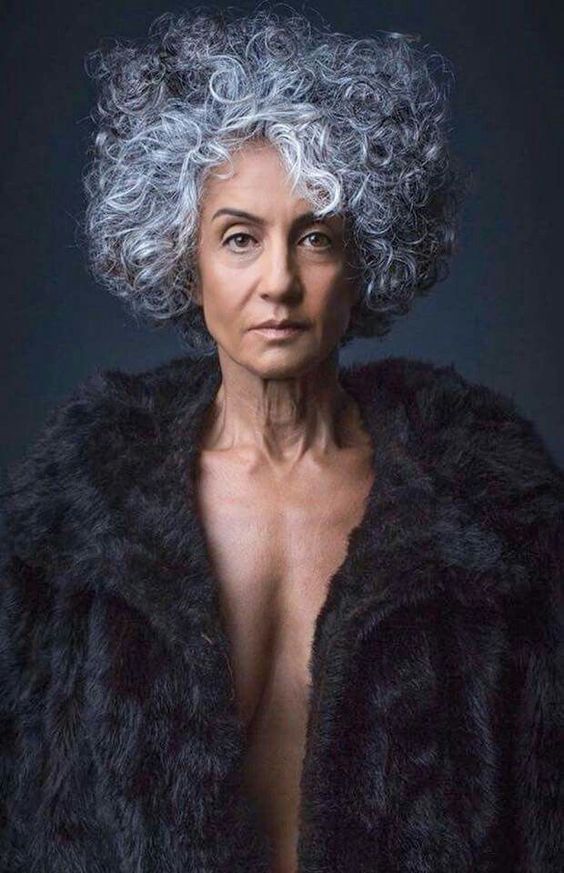 10. Gray Lob with Highlights:
Sport a lob (long bob) hairstyle with subtle highlights that create dimension and vibrancy in your gray hair.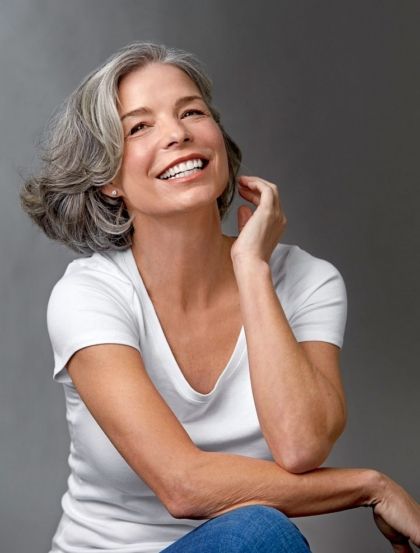 11. Half-Up Half-Down Gray Hairstyle:
Achieve a balanced and stylish look with a half-up half-down hairstyle that showcases your gray locks.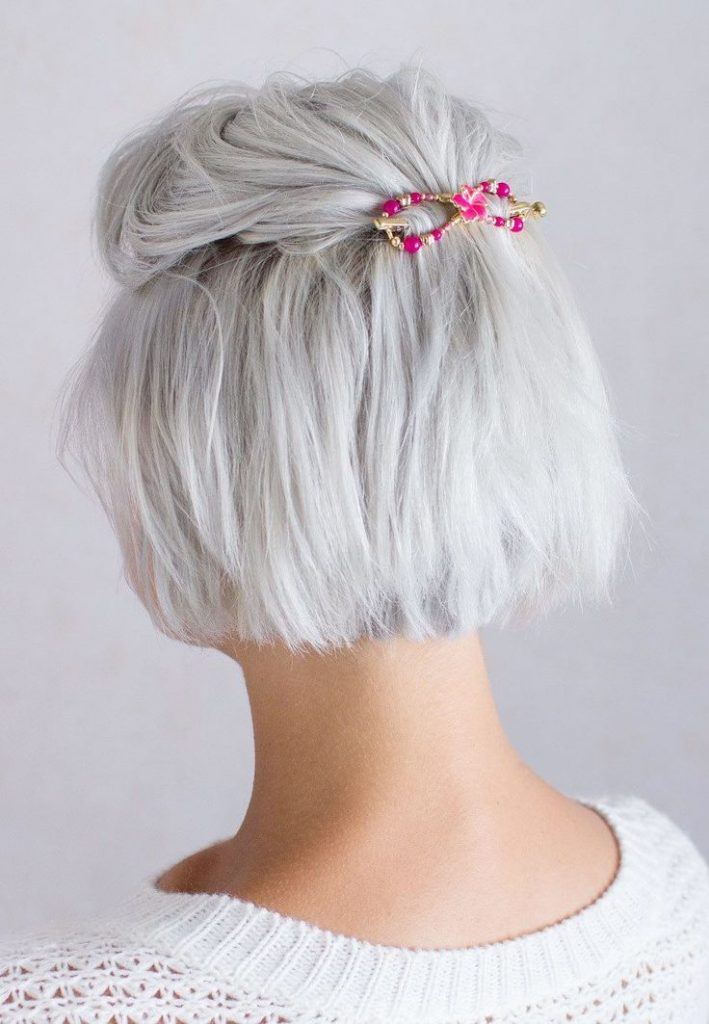 12. Textured Shag:
Opt for a textured shag haircut that adds movement and modern flair to your gray hair.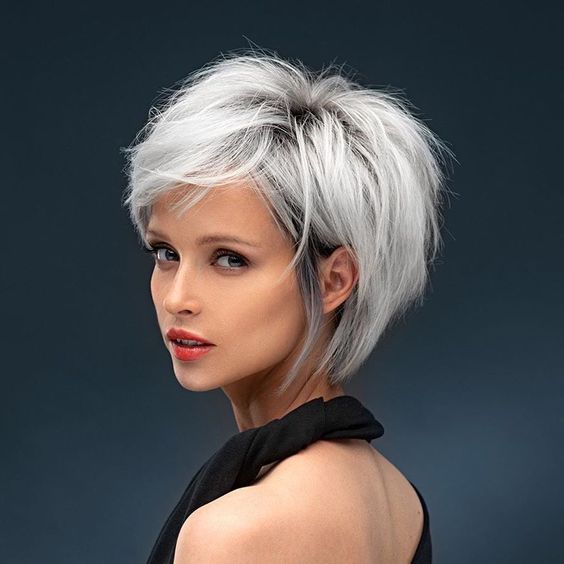 13. Elegant Chignon:
Create an elegant chignon at the nape of your neck for a sophisticated and timeless hairstyle.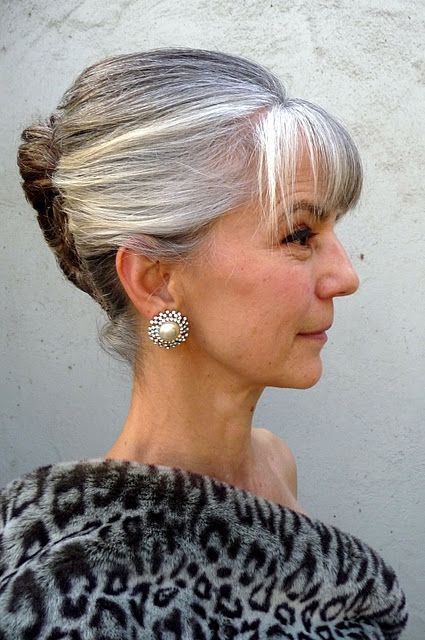 14. Gray Hair with Side Part:
Embrace a simple yet elegant side part that adds structure and balance to your gray hair.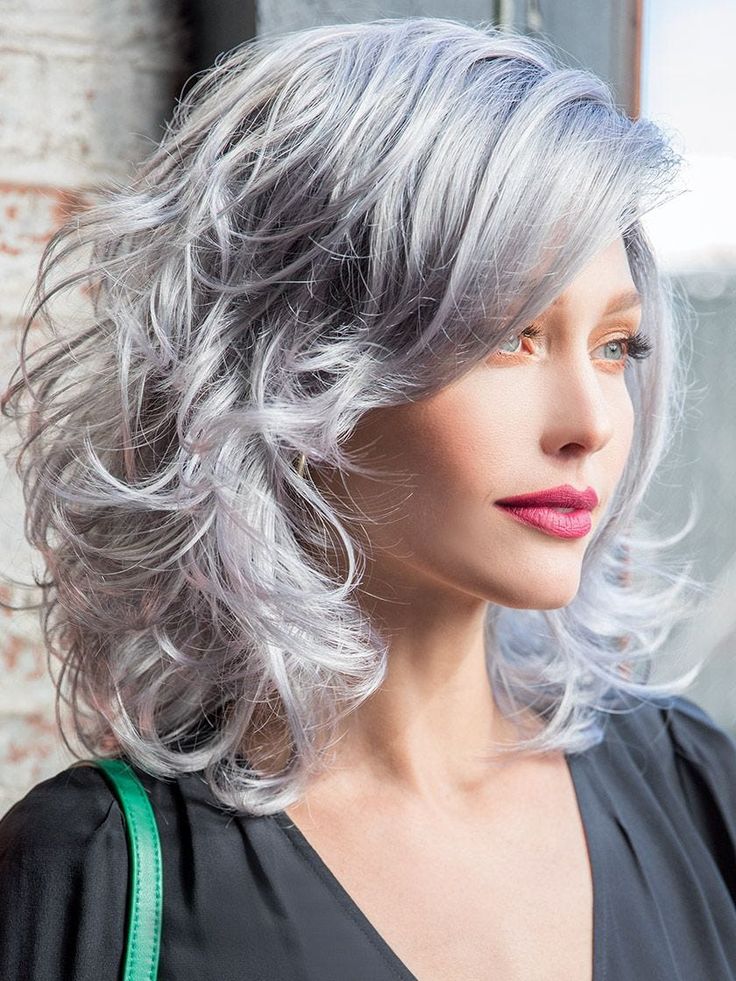 15. Low Ponytail with Gray Hair:
Gather your gray hair into a low ponytail for a chic and versatile hairstyle that works for any occasion.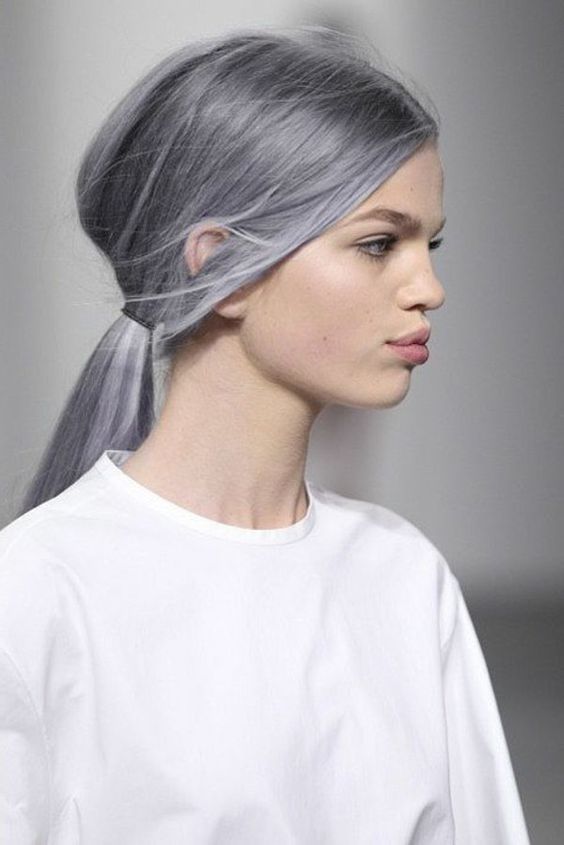 Save Pin