Hairstyle
15 Dark and Sultry Winter Hair Color Ideas for 2023-2024
Dark and luxurious hair colors are perfect for embracing the cozy and chic vibes of the winter season. From deep browns to mysterious blacks, these 15 winter hair color ideas for 2023-2024 will help you achieve a sultry and sophisticated look.
1. Rich Espresso
Espresso hair color adds depth and richness, making it a timeless choice for the winter months.

2. Black Velvet
Go all-in with black velvet hair, a deep, dark black that's both elegant and mysterious.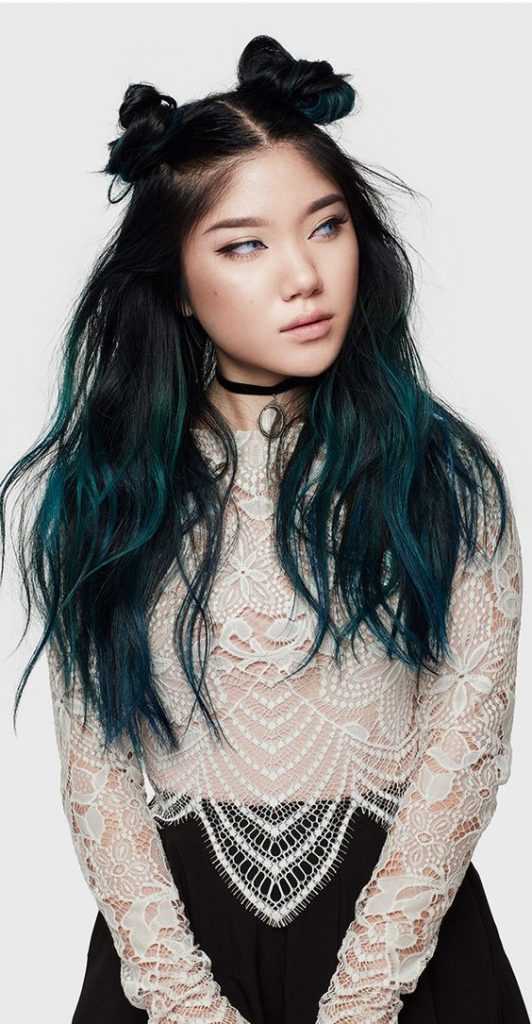 3. Dark Chocolate Delight
Dark chocolate hair combines deep brown with a touch of warmth for a cozy winter hue.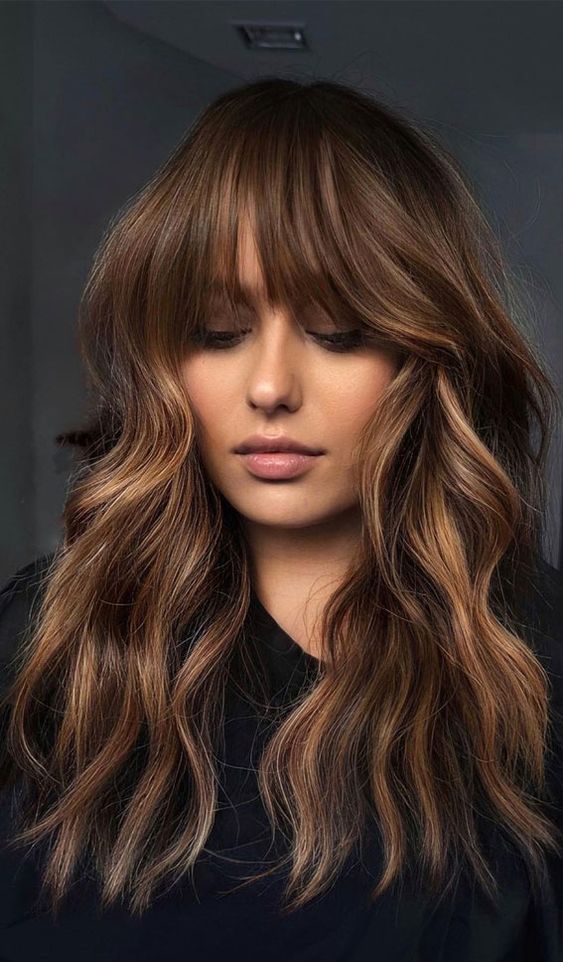 4. Smokey Charcoal
Smokey charcoal hair offers a modern and edgy twist on dark hair, perfect for winter.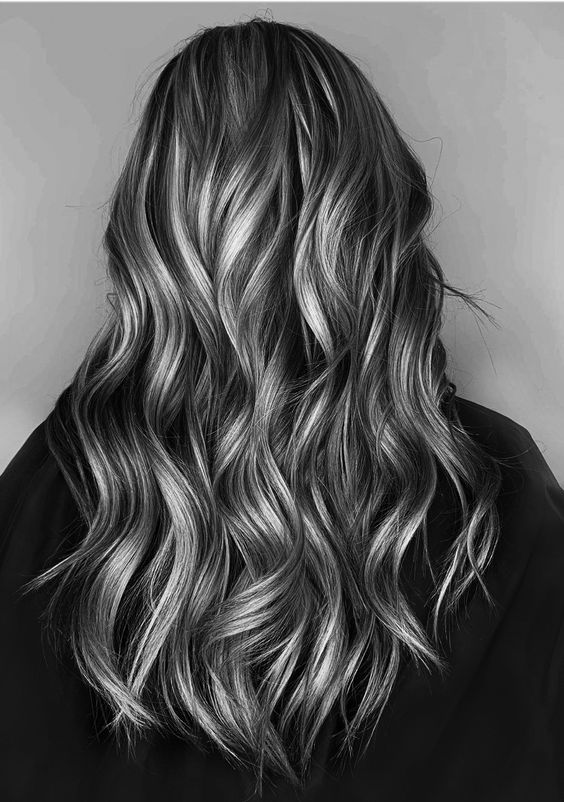 5. Burgundy Bliss
Burgundy hair exudes sophistication and adds a subtle pop of color to your winter look.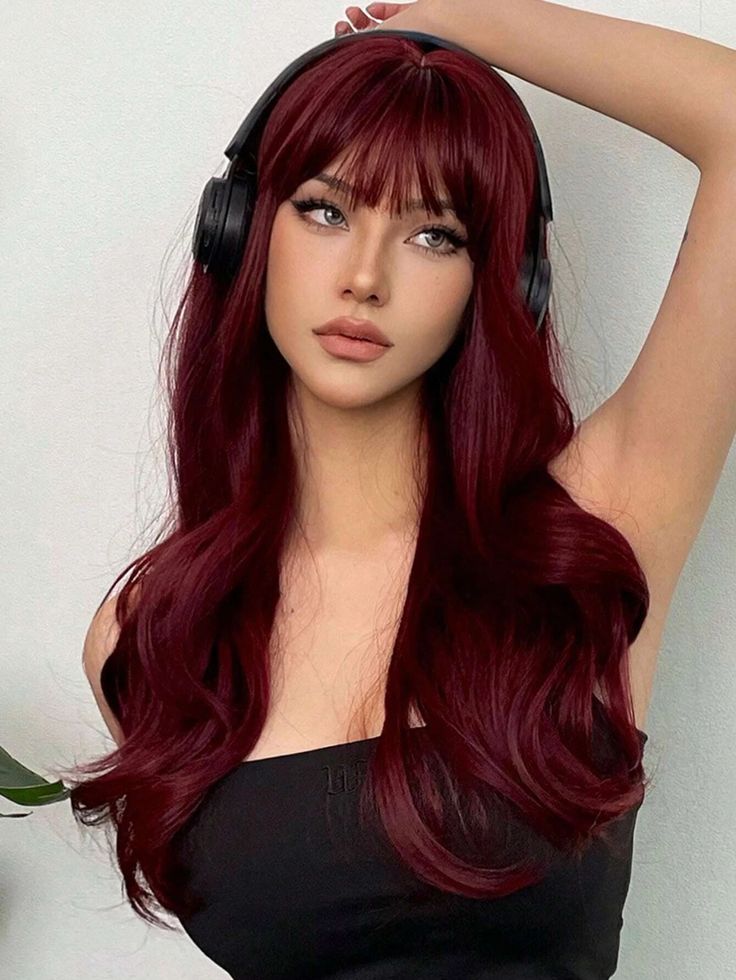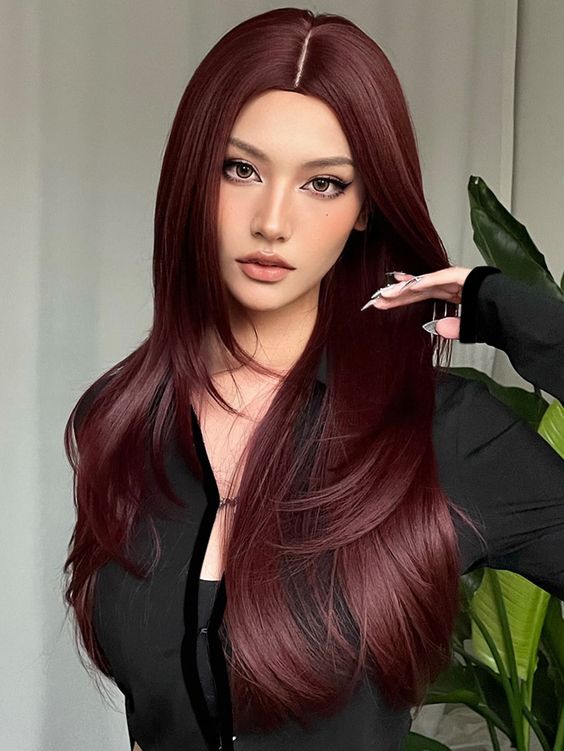 6. Auburn Allure
Auburn hair with rich red undertones adds warmth and vibrancy to your winter appearance.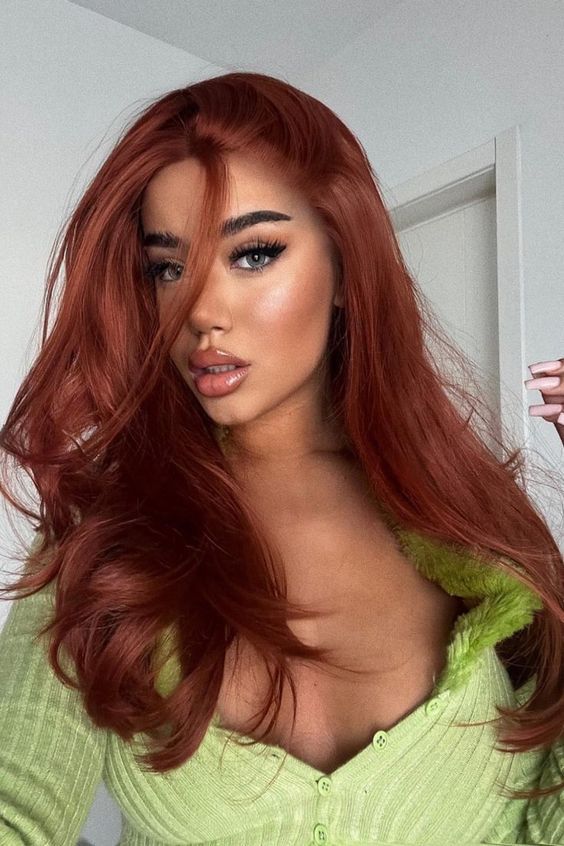 7. Deep Plum Perfection
Deep plum hair captures the essence of the season and adds a touch of mystery to your style.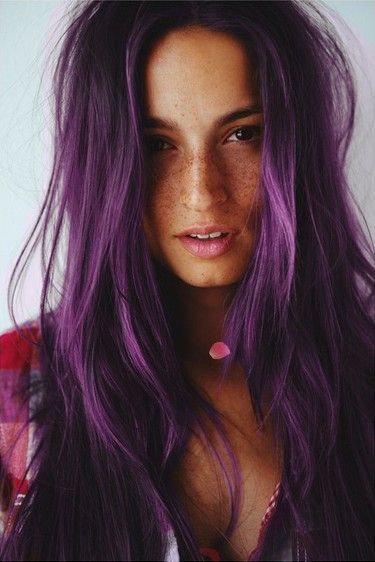 8. Midnight Blue Majesty
Midnight blue hair is both regal and versatile, offering a bold choice for the colder months.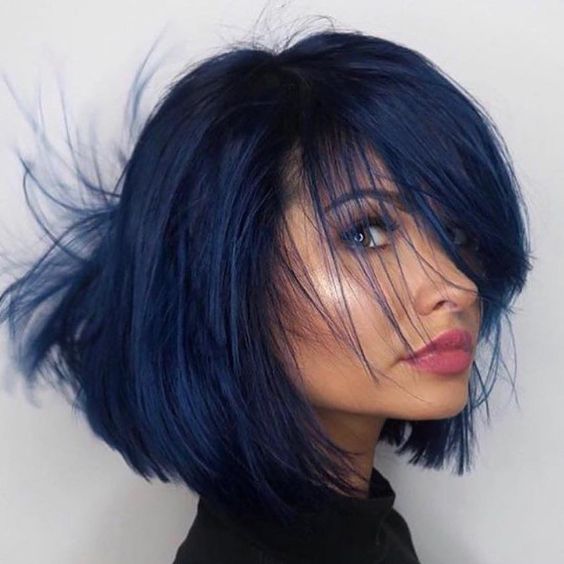 9. Velvet Violet
Velvet violet hair combines cool tones with a hint of purple for a dark and enchanting look.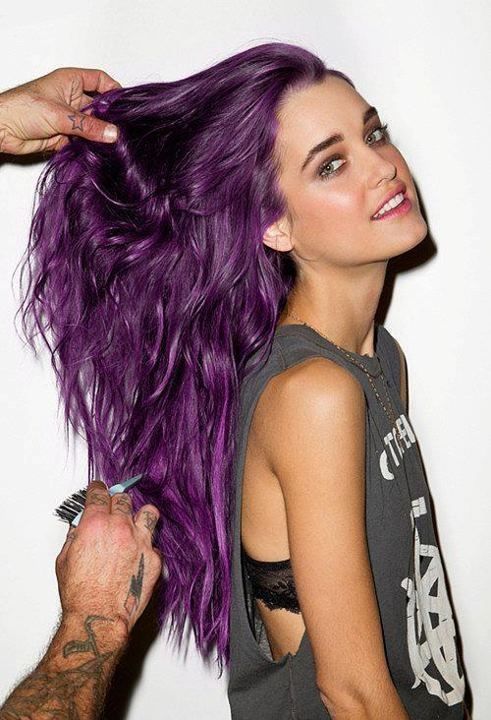 10. Black Cherry Beauty
Black cherry hair incorporates deep black with subtle red undertones, creating a sultry and romantic winter hue.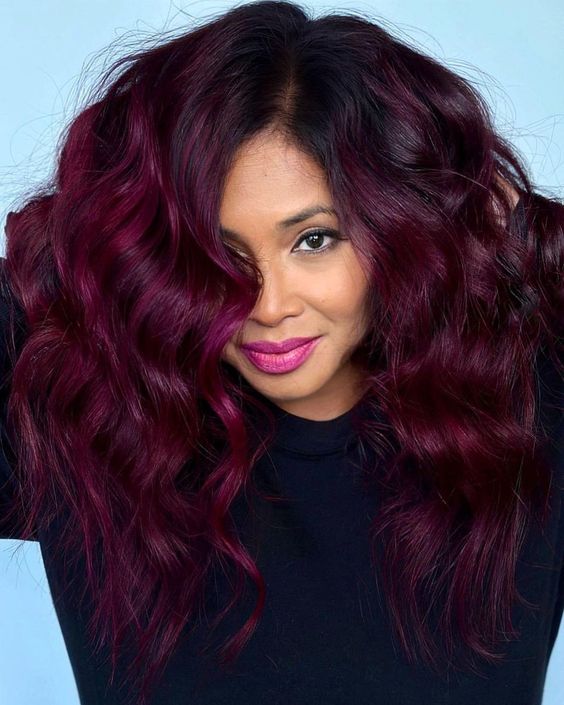 11. Mahogany Marvel
Mahogany hair adds depth and richness to dark hair with its reddish-brown tones.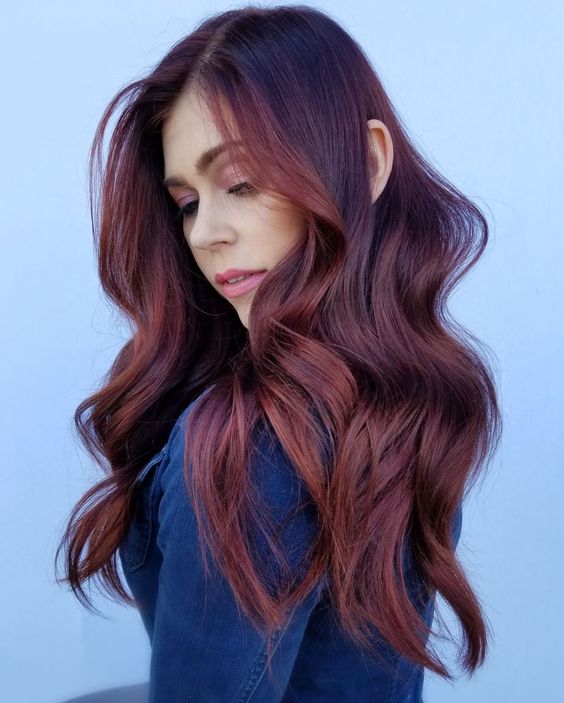 12. Bronze Elegance
Bronze hair color provides a touch of shimmer and sophistication to your winter look.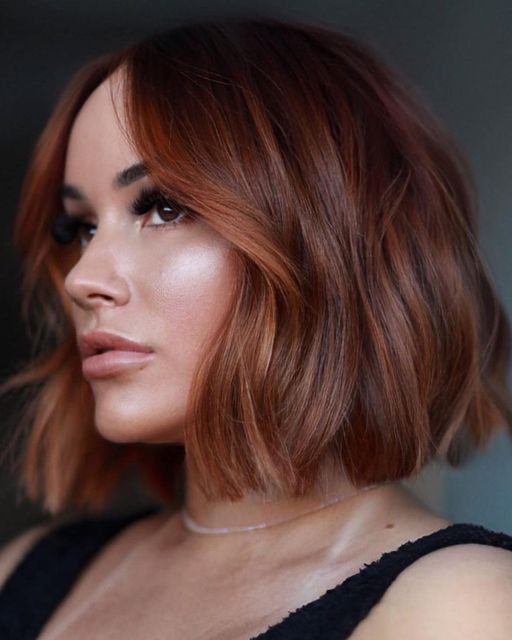 13. Cinnamon Spice
Cinnamon spice hair adds warmth and a touch of spice to your winter appearance.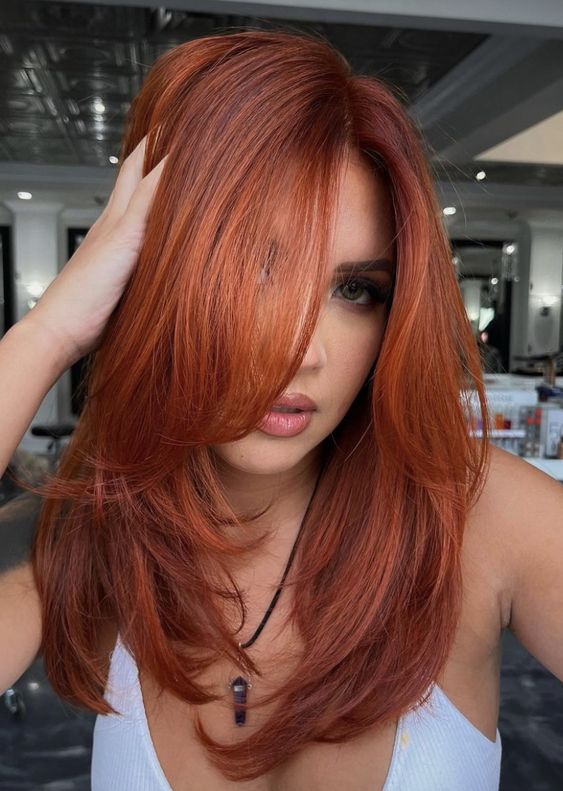 14. Mystical Merlot
Mystical merlot hair combines dark shades of red with deep purple undertones for a captivating winter look.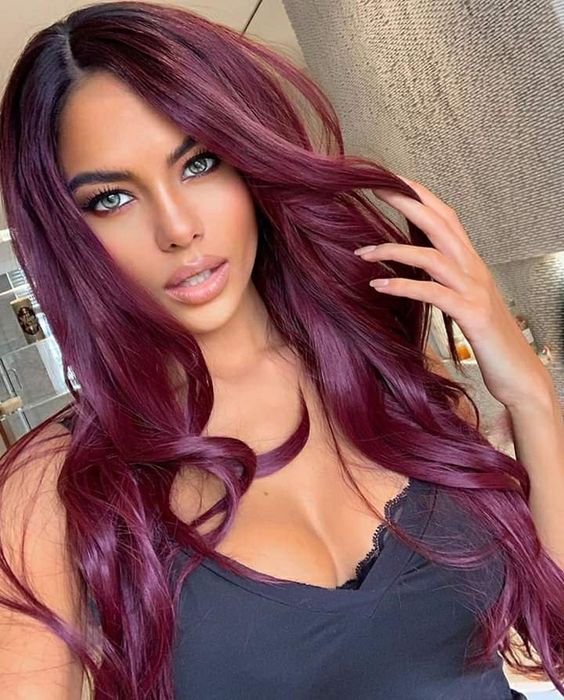 15. Walnut Wonder
Walnut hair color adds warmth and depth with its blend of dark brown and subtle red hues.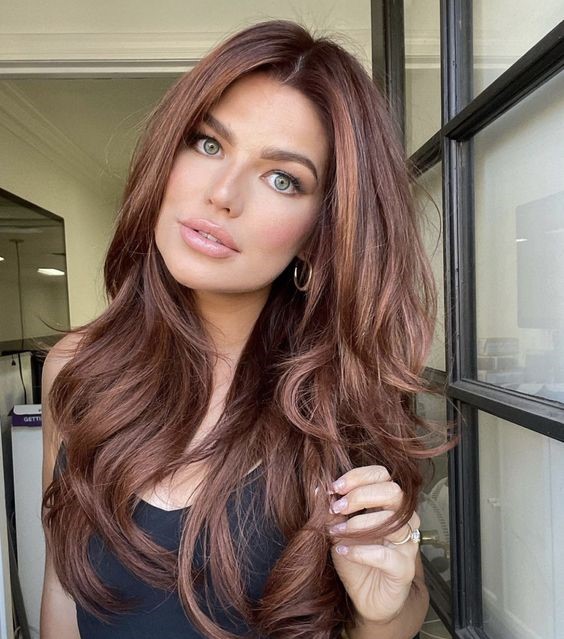 Save Pin