Hairstyle
17 Flattering Haircut Ideas with Bangs for Oval Faces
Oval faces are considered the ideal canvas for experimenting with different hairstyles, and adding bangs can further enhance their natural beauty. Bangs can add a touch of personality, frame your features, and create a stylish focal point. In this article, we present 17 flattering haircut ideas with bangs specifically tailored to oval faces, helping you find the perfect style that complements your balanced proportions.
1. Long Layered Hair with Side-Swept Bangs:
Choose long, layered hair with side-swept bangs that create a soft and romantic look, highlighting your facial features.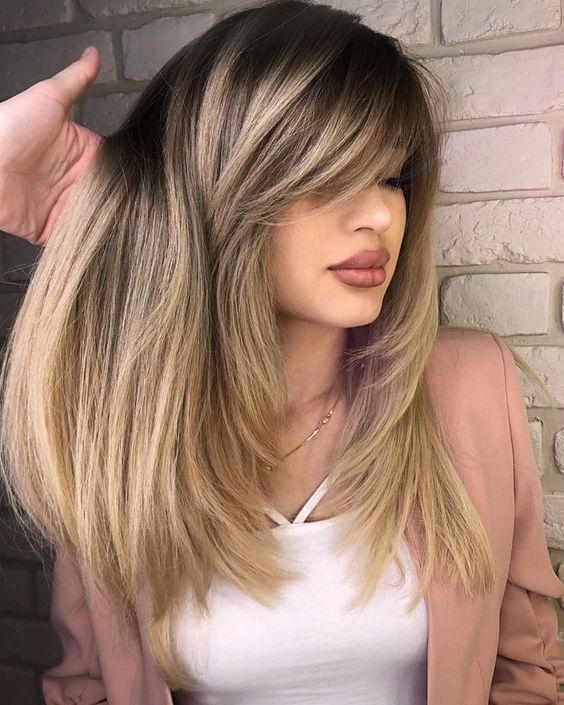 2. Blunt Bangs with Long Bob:
Opt for a long bob with blunt bangs that add a contemporary edge to your look while accentuating your oval face.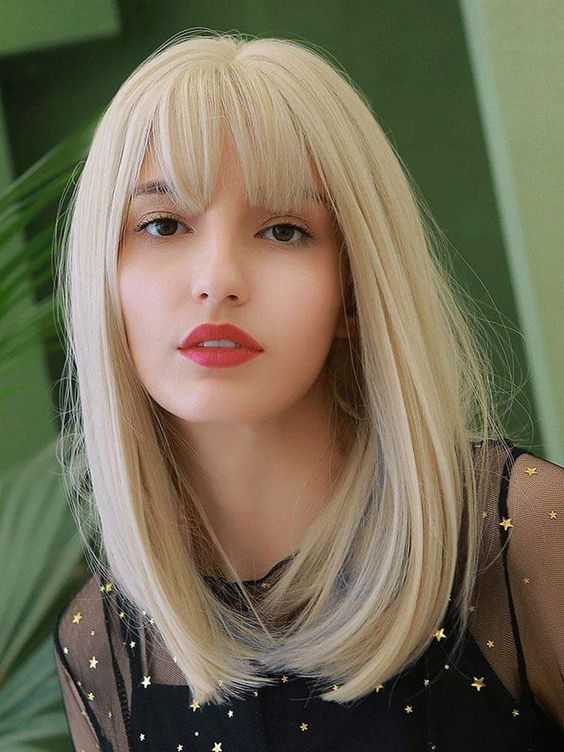 3. Wispy Curtain Bangs:
Embrace wispy curtain bangs that frame your face and add a touch of bohemian charm to your hairstyle.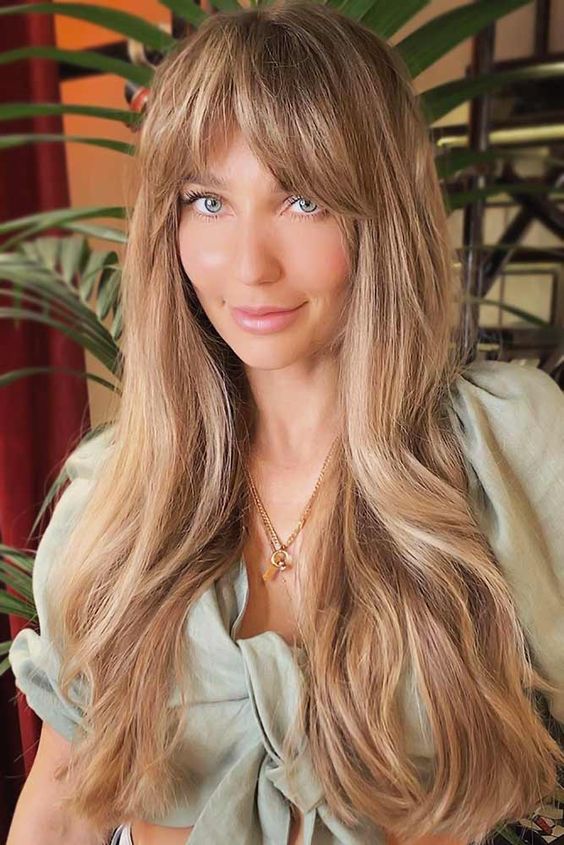 4. Full Fringe Pixie Cut:
Choose a pixie cut with a full fringe that creates a bold and confident look, showcasing your balanced facial proportions.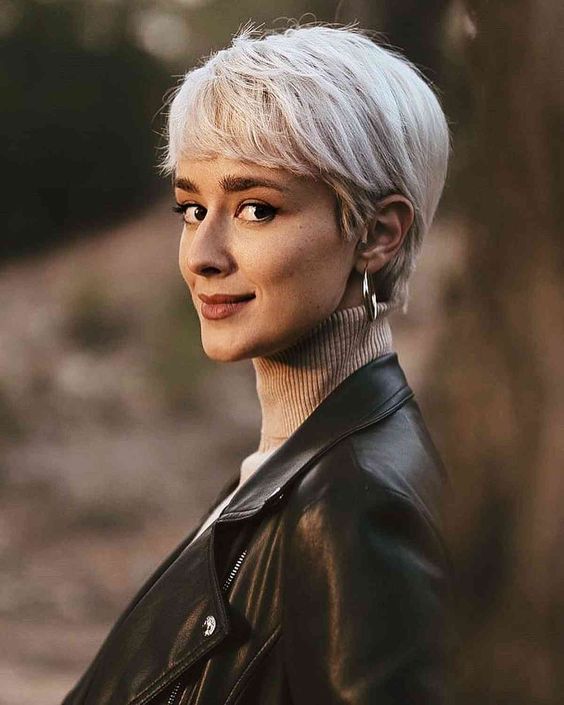 5. Layered Lob with Brow-Skimming Bangs:
Opt for a layered lob with brow-skimming bangs that draw attention to your eyes and add a touch of sophistication.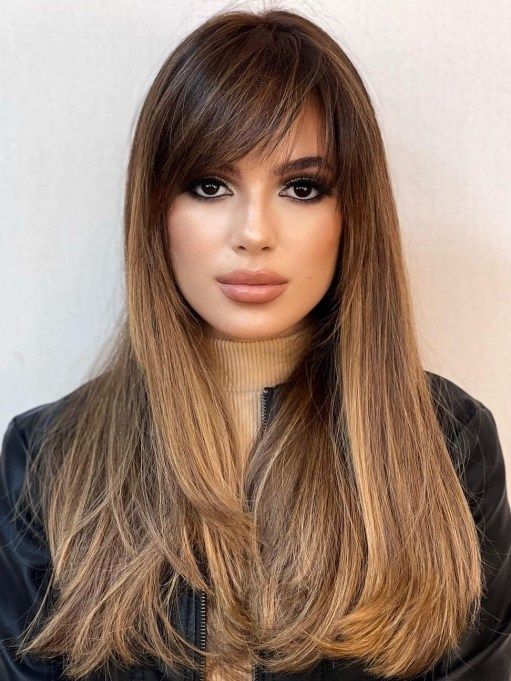 6. Choppy Bangs with Long Waves:
Combine choppy bangs with long waves to create a trendy and effortlessly stylish appearance.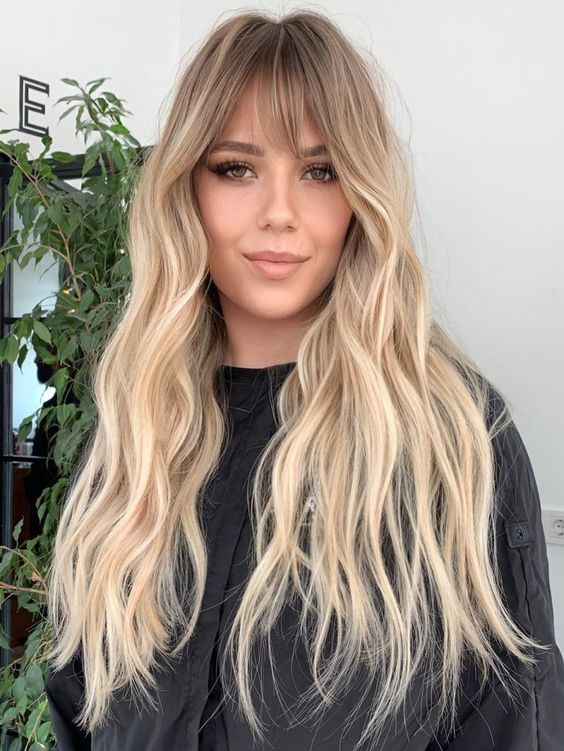 7. Side-Parted Bangs with Long Hair:
Choose side-parted bangs that blend seamlessly with your long hair, adding a touch of elegance and movement.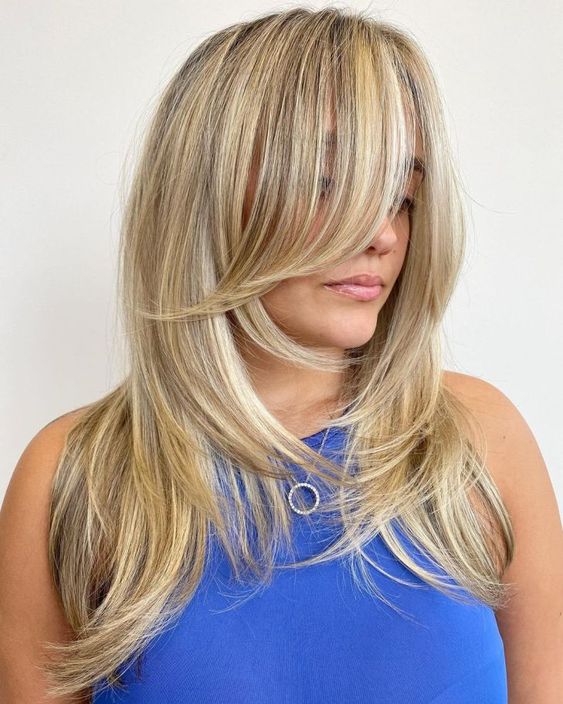 8. Textured Bangs with Shaggy Layers:
Embrace textured bangs with shaggy layers that create a playful and modern look, enhancing your natural beauty.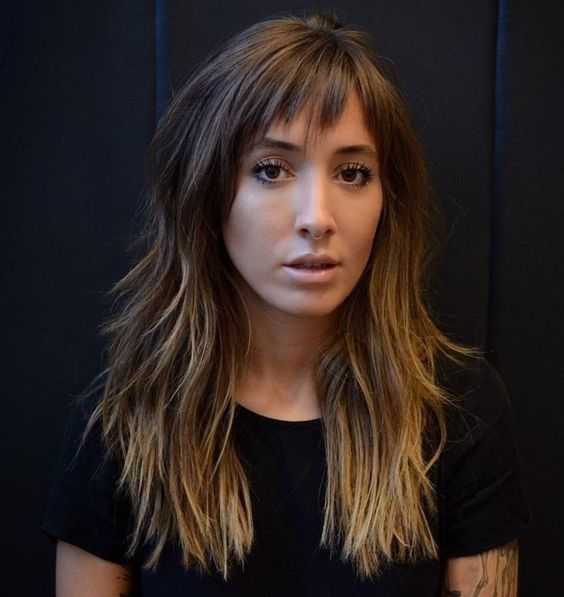 9. Micro Bangs with Long Hair:
Opt for micro bangs that add a bold and unique element to your look, complementing the balanced proportions of your face.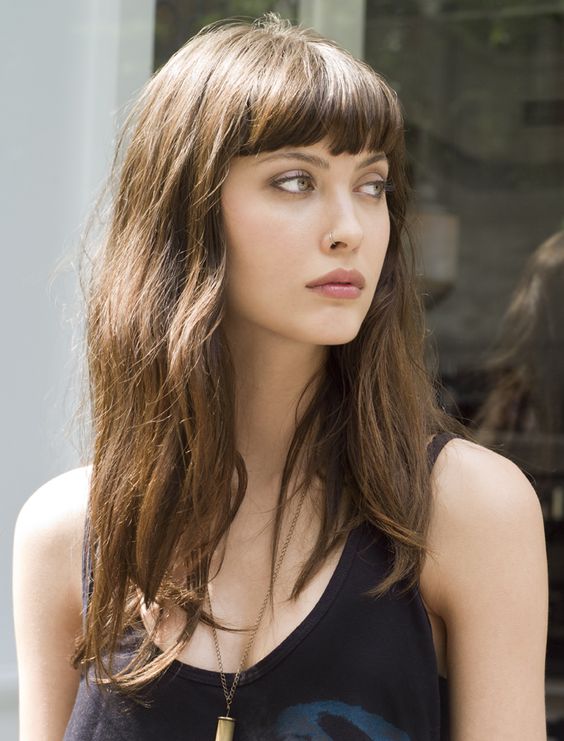 10. Wavy Bangs with Face-Framing Layers:
Choose wavy bangs and face-framing layers that create a youthful and carefree appearance.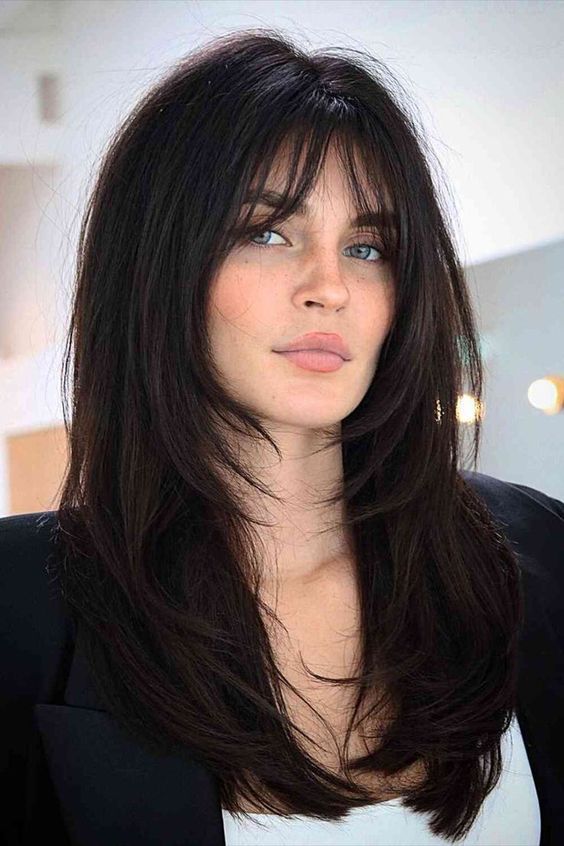 11. Asymmetrical Bangs with Long Bob:
Embrace asymmetrical bangs with a long bob that adds an artistic and edgy touch to your overall look.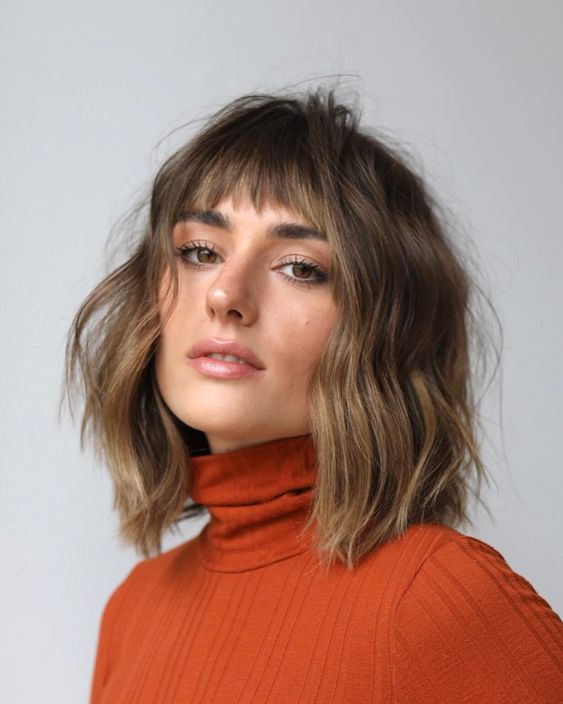 12. Curly Bangs with Voluminous Curls:
Opt for curly bangs paired with voluminous curls that create a stunning and dynamic effect.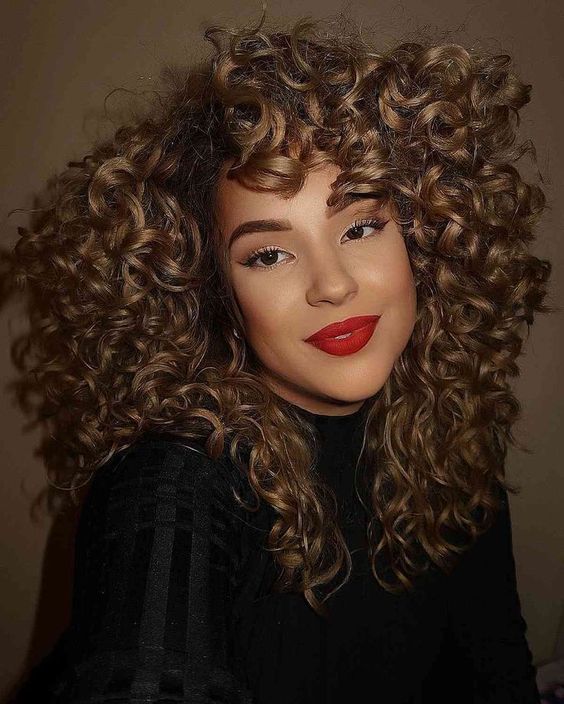 13. Blunt Bangs with Half-Up Hairstyle:
Choose blunt bangs with a half-up hairstyle that adds a touch of charm and showcases your balanced face shape.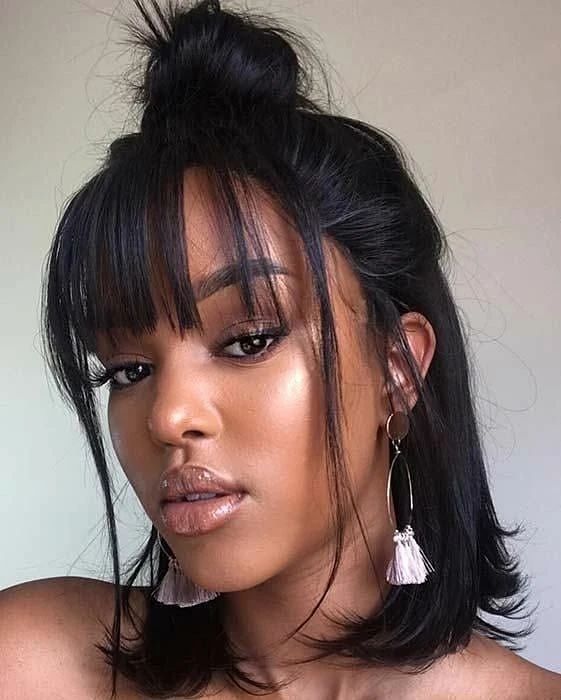 14. Layered Bangs with Low Ponytail:
Embrace layered bangs paired with a low ponytail that exude a mix of elegance and casual chic.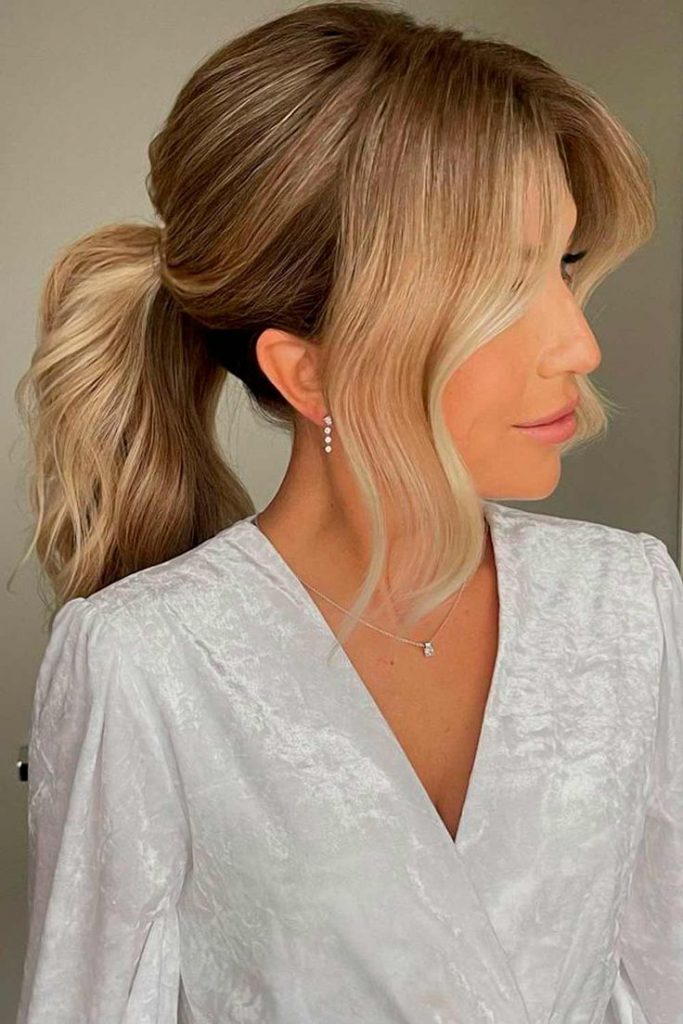 15. Baby Bangs with Long Hair:
Opt for baby bangs that create a bold and daring look, adding a unique twist to your long hair.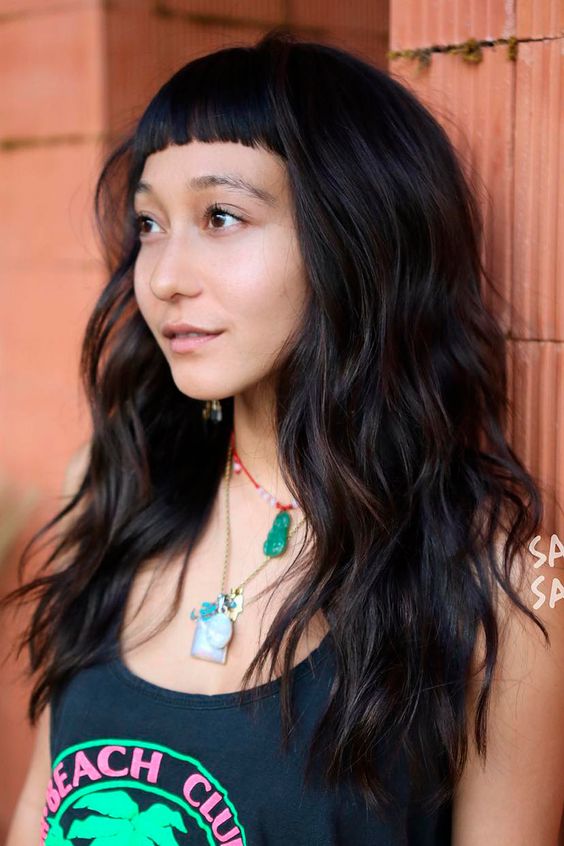 16. Textured Bangs with Messy Bun:
Choose textured bangs with a messy bun for a carefree yet stylish appearance that complements your oval face.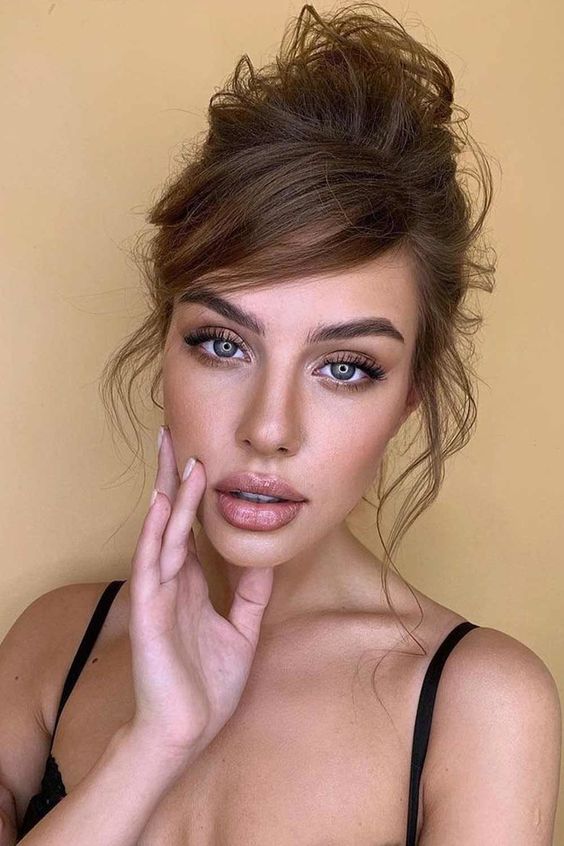 17. Curtain Bangs with Long Waves:
Embrace curtain bangs paired with long waves that add movement and frame your face elegantly.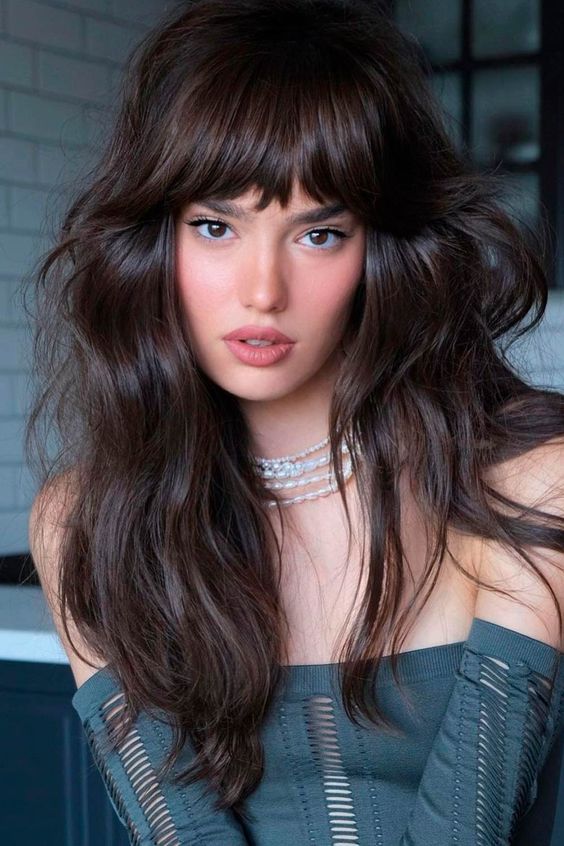 Save Pin