Nails
19 Chic Minimalist Nail Art Ideas for Understated Elegance
Minimalist nails embrace simplicity and clean lines, allowing you to express your style with understated elegance. These nail designs emphasize the beauty of minimalism, making a sophisticated statement without the need for intricate patterns or bold colors. In this article, we present 19 chic minimalist nail art ideas that will inspire you to adorn your nails with subtle beauty and refined aesthetics.
1. Monochromatic French Tips:
Opt for monochromatic French tips with a neutral base and a thin line of color at the tips for a modern and minimalist twist.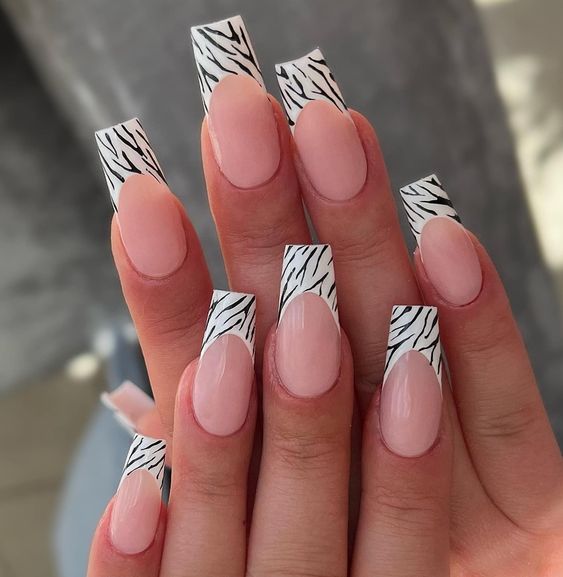 2. Neutral Tones with Negative Space:
Embrace neutral tones combined with negative space accents, allowing your natural nails to shine through.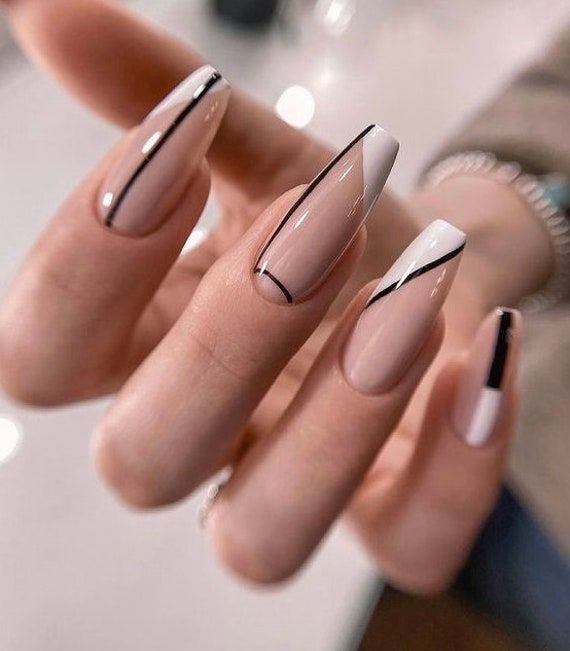 3. Single Line Accent:
Add a single, thin line in a contrasting color as an accent across your nails for an effortlessly chic look.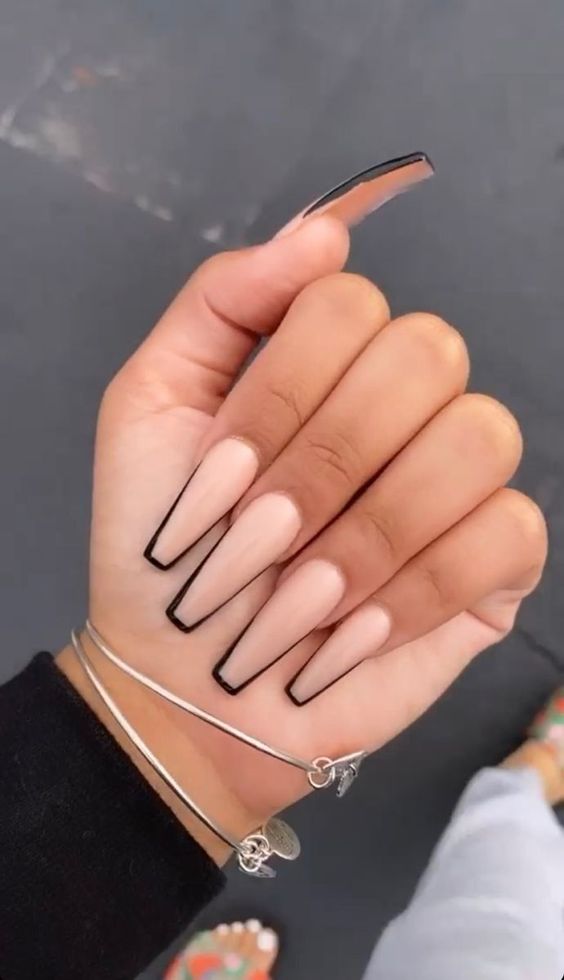 4. Geometric Shapes:
Choose minimalist geometric shapes like squares, triangles, or dots to create a modern and clean nail design.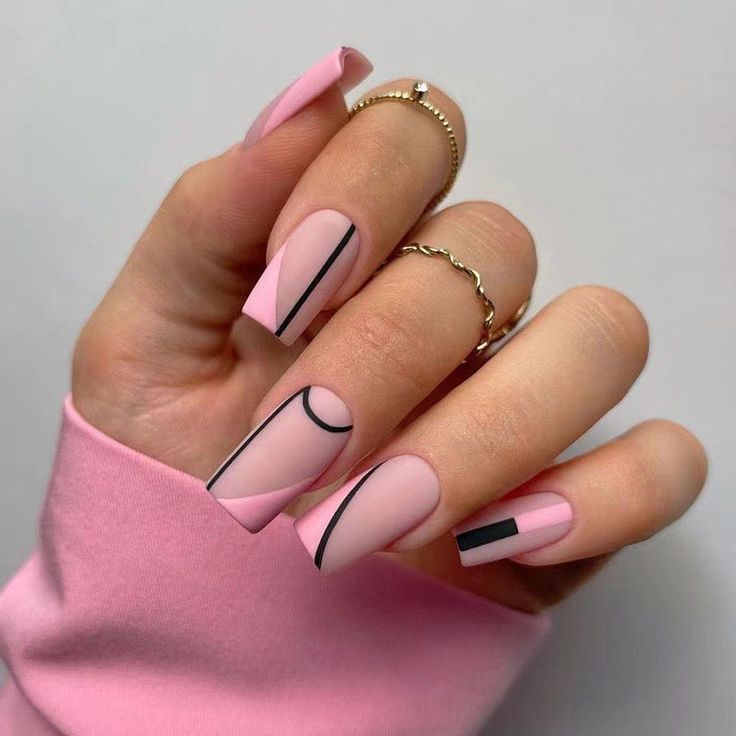 5. Gradient Minimalism:
Experiment with a gradient effect using shades from the same color family to create a subtle transition of tones.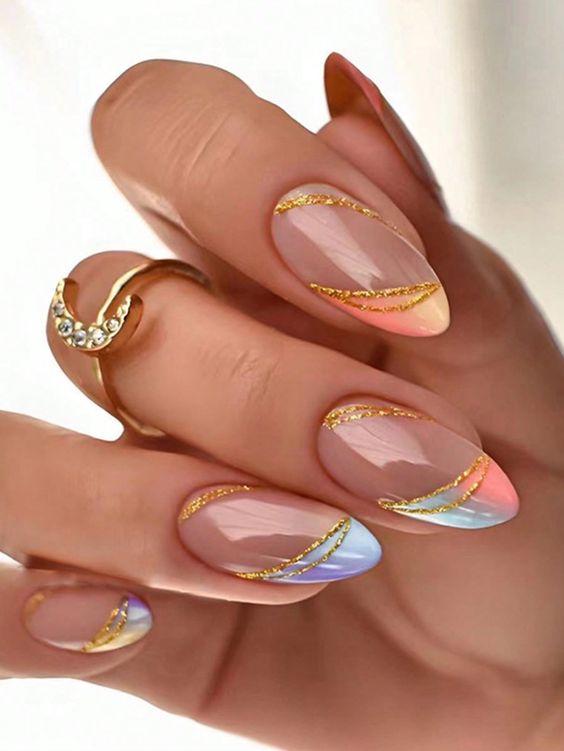 6. Simple Dotting:
Create a minimalist look with dots in various sizes and positions, adding visual interest while maintaining a clean appearance.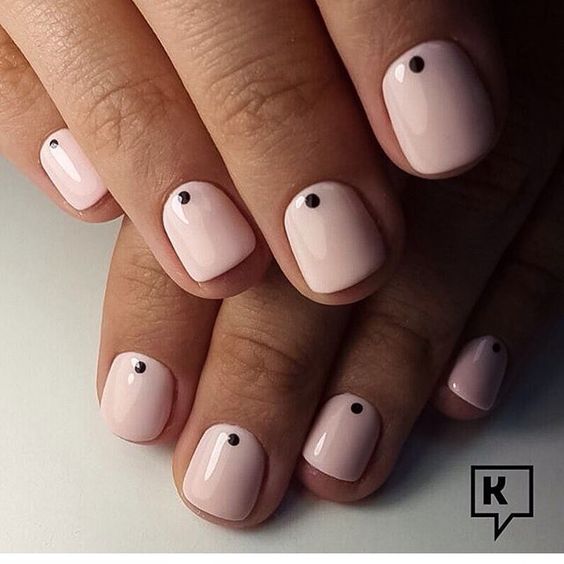 7. Subtle Metallic Accents:
Incorporate delicate metallic accents or foil in minimalist patterns to add a touch of sophistication.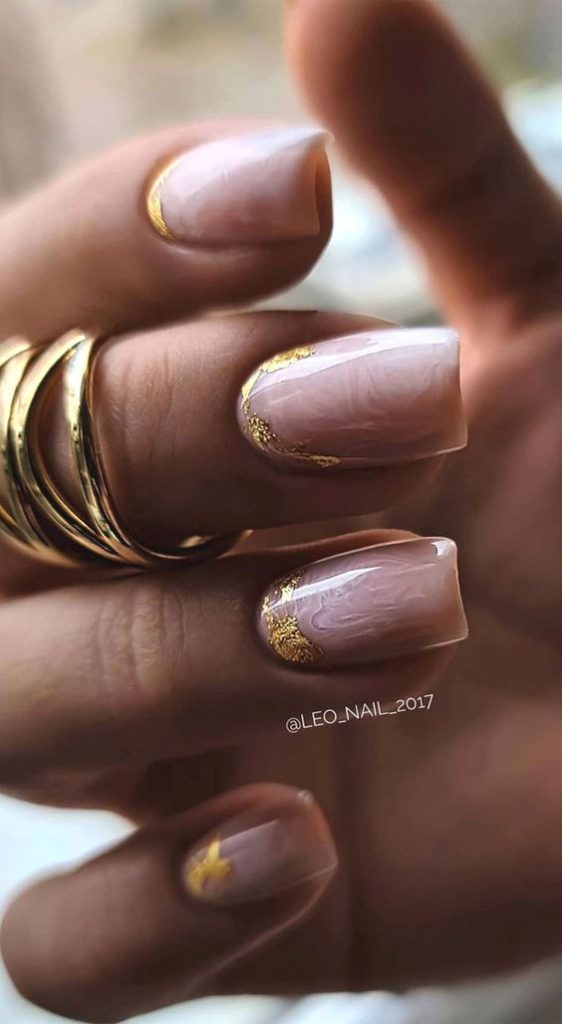 8. Matte Finish with Linear Details:
Opt for a matte finish on your nails with linear details like thin stripes or dashes for a sleek and modern look.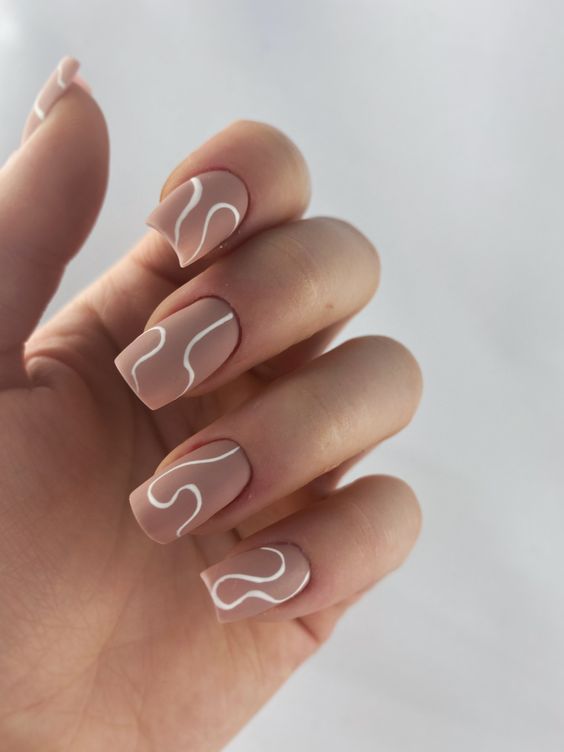 9. Minimalist Half-Moon Manicure:
Choose a minimalist half-moon manicure with bare sections near the cuticle and clean lines for a refined appearance.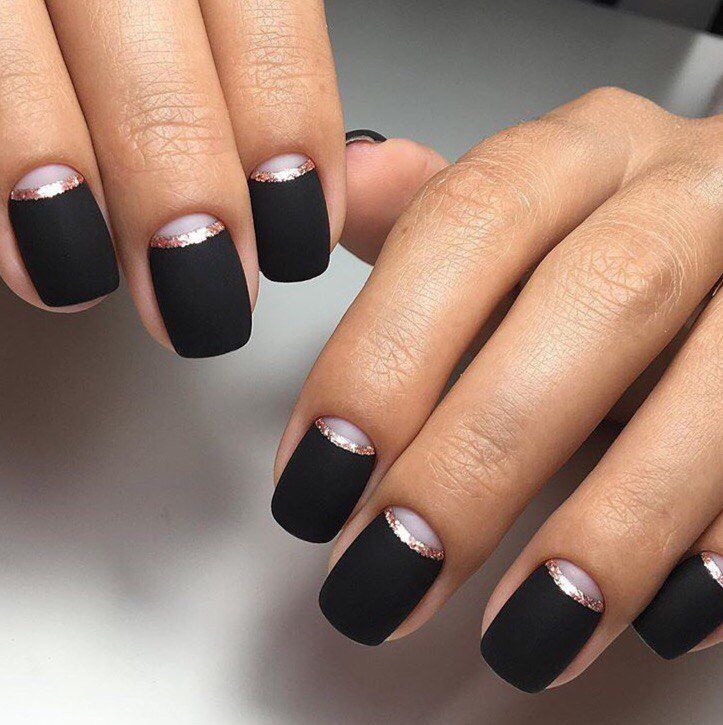 10. Single Color Minimalist Nail Art:
Stick to a single color for your nail art, using different shades of the same hue to create a subtle and cohesive design.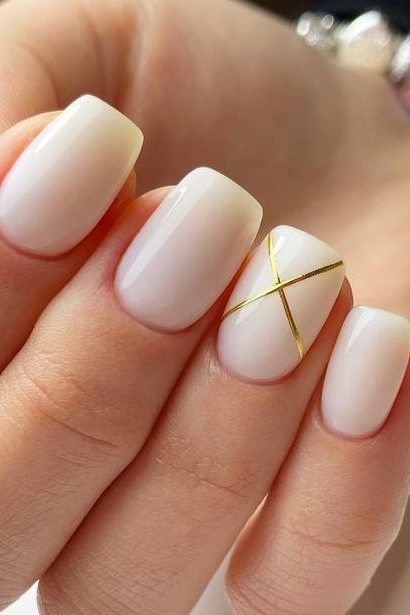 11. Negative Space French Tips:
Add a twist to the classic French tips with negative space, allowing portions of your natural nails to peek through.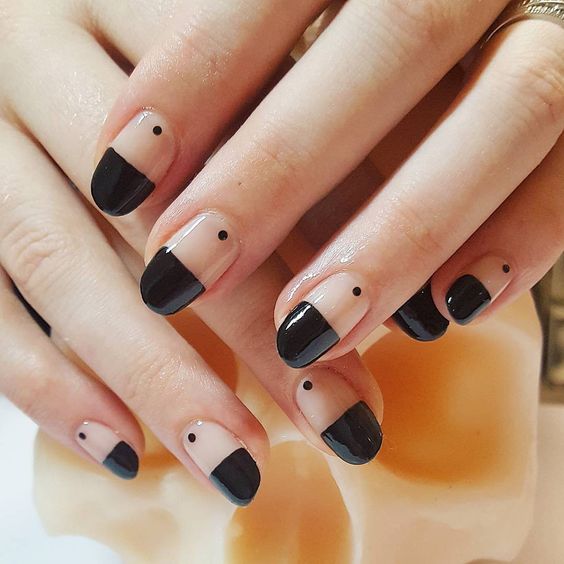 12. Elegant Minimalist Ombré:
Embrace a minimalist ombré effect using two muted tones, creating a seamless and elegant transition.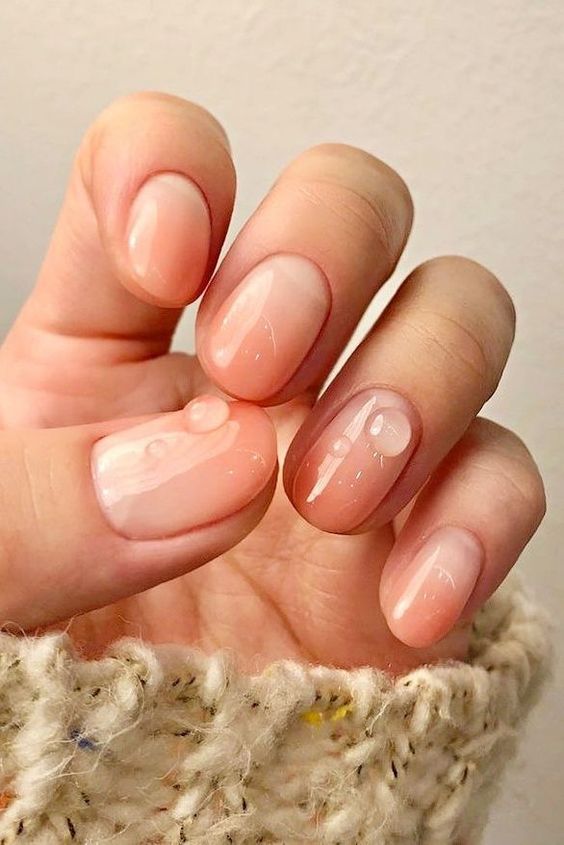 13. Delicate Stripes:
Incorporate delicate stripes in a single color or monochromatic palette for a timeless and minimalist nail design.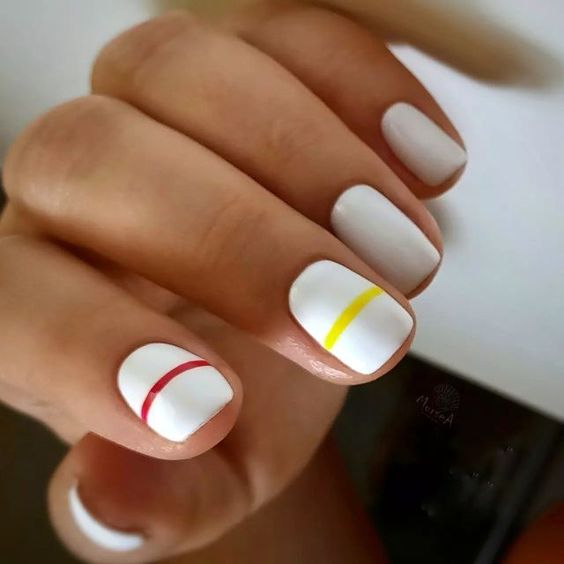 14. Transparent Minimalism:
Opt for transparent or sheer nail polish with minimalist accents, creating an ethereal and airy appearance.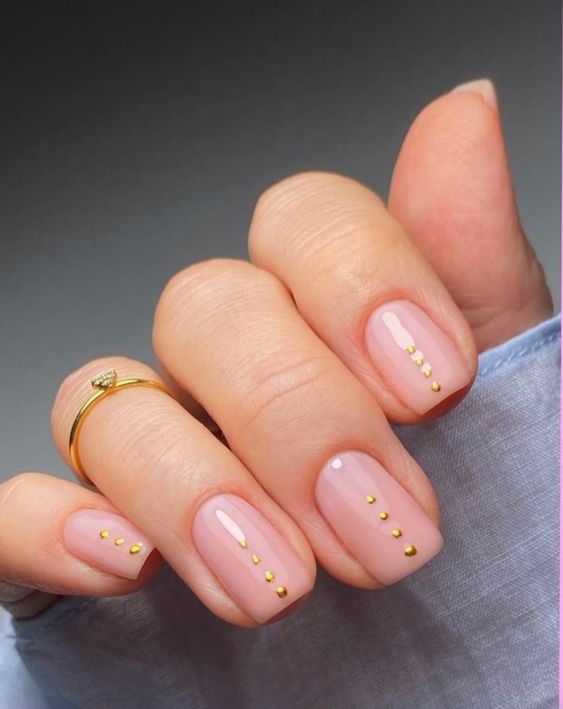 15. Minimalist Nude Nail Art:
Choose nude shades and minimalist patterns to create an elegant and versatile nail design.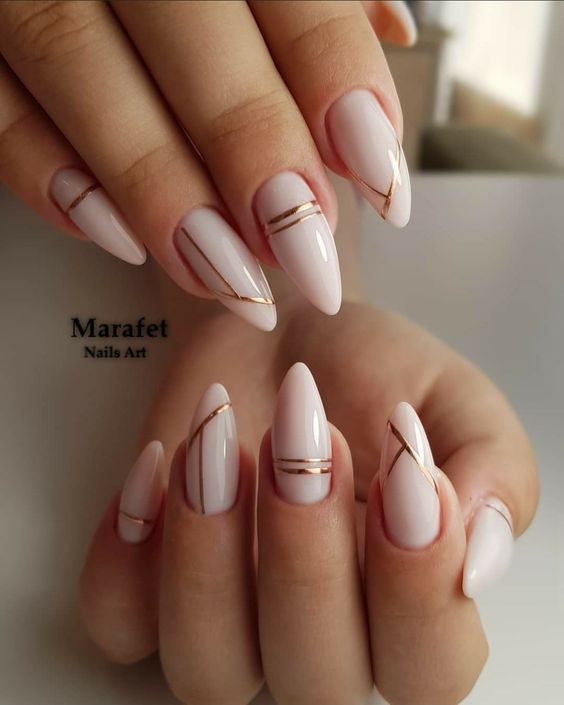 16. Minimalist Heart Accent:
Add a subtle heart accent using a single line or dot in the center of your nails for a sweet and minimalist touch.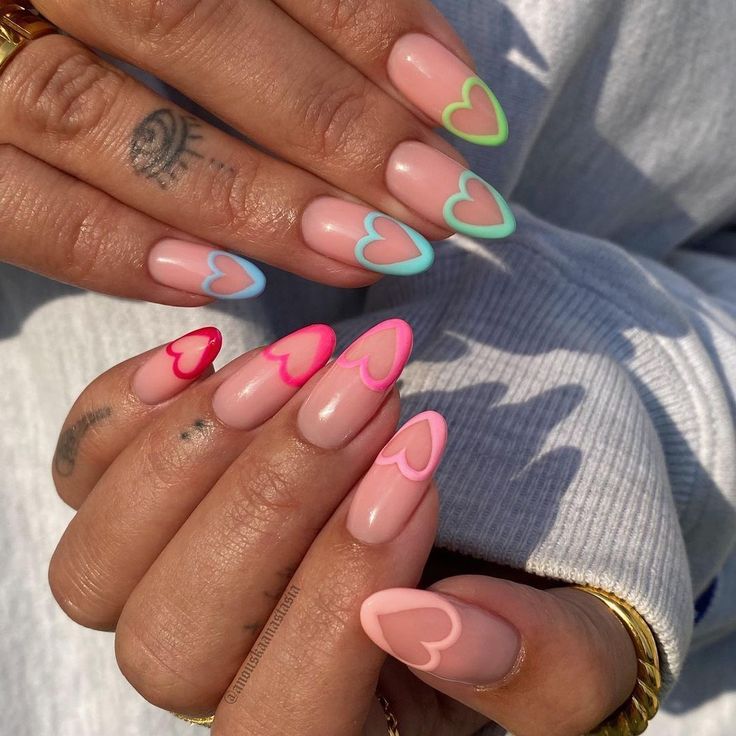 17. Barely-There Sparkle:
Incorporate a touch of barely-there sparkle on select nails for a subtle and enchanting minimalist look.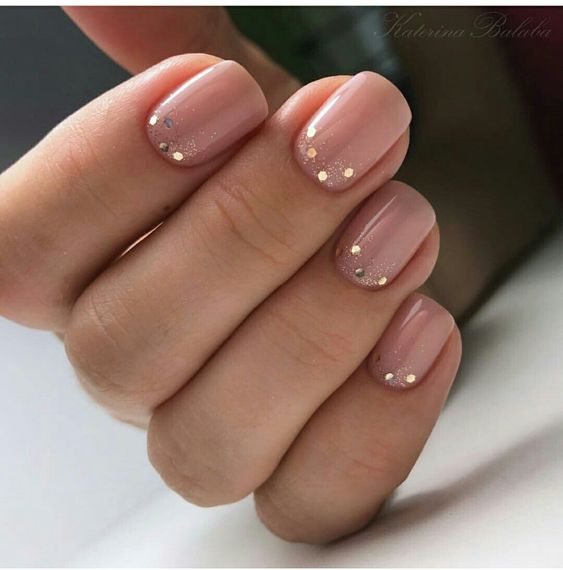 18. Symmetrical Minimalist Patterns:
Experiment with symmetrical minimalist patterns like chevrons, grids, or diagonals for a balanced and stylish appearance.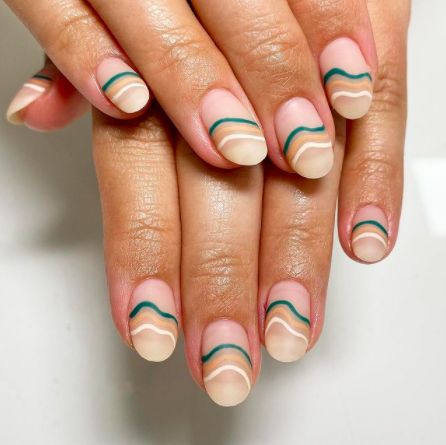 19. Simple Floral Accents:
Choose simple and minimal floral accents using small dots or lines to create delicate blooms on your nails.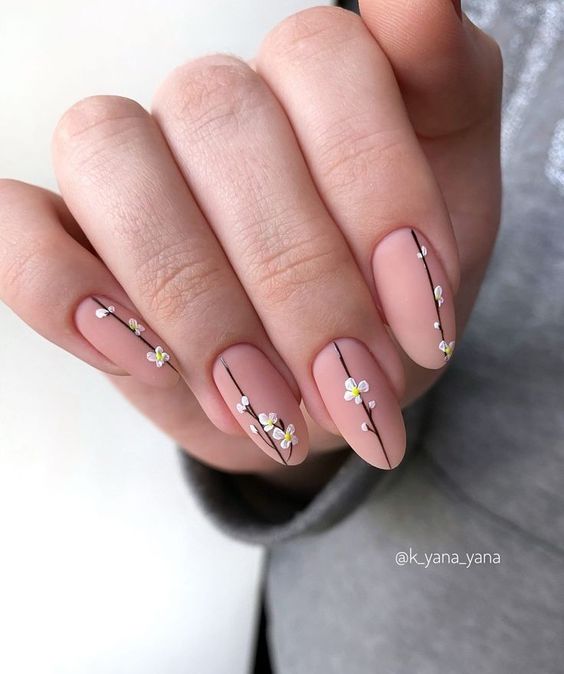 Save Pin