Hairstyle
19 Stunning African Braids Hairstyle Ideas for Every Look
African braids, also known as protective braids or cornrows, are a rich and diverse form of hairstyling that beautifully showcases cultural heritage and personal expression. These versatile braided hairstyles offer endless possibilities to embrace different textures, patterns, and lengths, making them a popular choice for people of all backgrounds. In this article, we present 19 stunning African braids hairstyle ideas that celebrate the beauty and versatility of this timeless art form.
1. Classic Cornrows:
Start with the foundation – classic and straight-back cornrows that can be customized to fit your desired pattern and size.

2. Feed-In Braids:
Incorporate small sections of extensions to create seamless and natural-looking feed-in braids that add length and volume.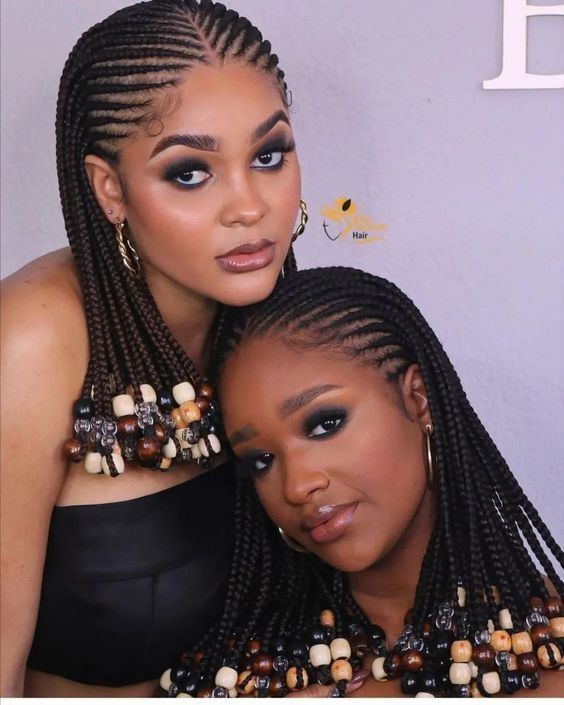 3. Jumbo Box Braids:
Opt for larger-sized box braids that exude a bold and trendy appearance while offering low-maintenance styling.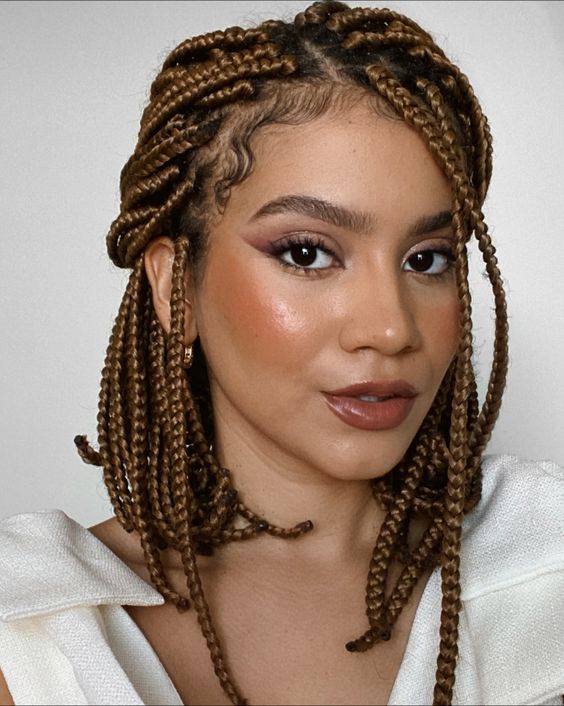 4. Ghana Braids:
Achieve an intricate and elegant look with Ghana braids, which involve cornrows that are larger in size and laid flat against the scalp.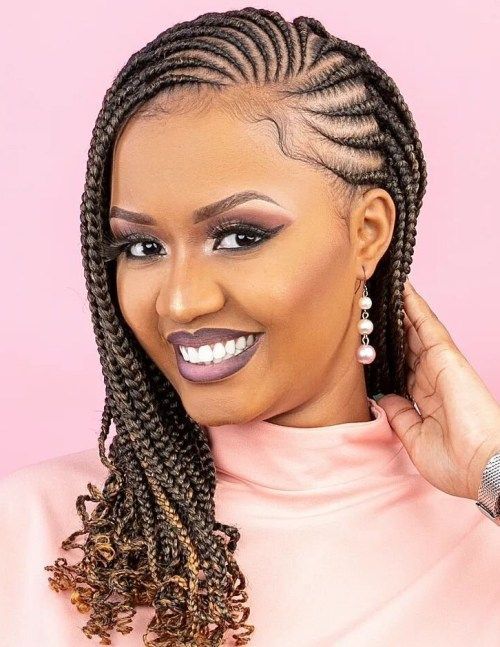 5. Lemonade Braids:
Embrace the stylish and trendy lemonade braids, which feature a combination of cornrows and single braids for a chic look.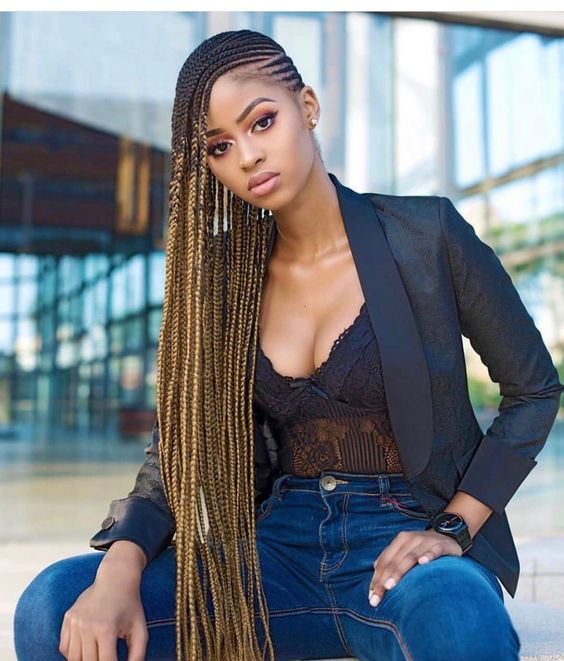 6. Zigzag Braids:
Experiment with zigzag patterns for a unique and playful twist on classic cornrows, adding extra flair to your hairstyle.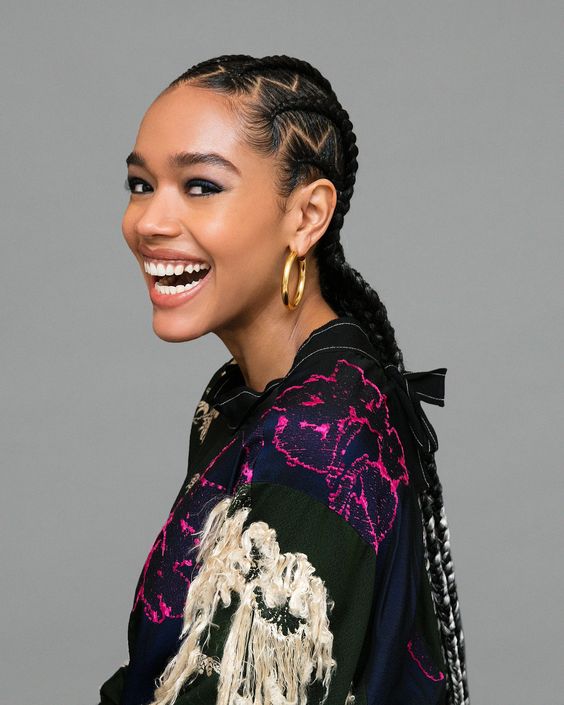 7. Braided Updo:
Create an elegant updo using African braids, styling them into a bun or a twisted design for a sophisticated appearance.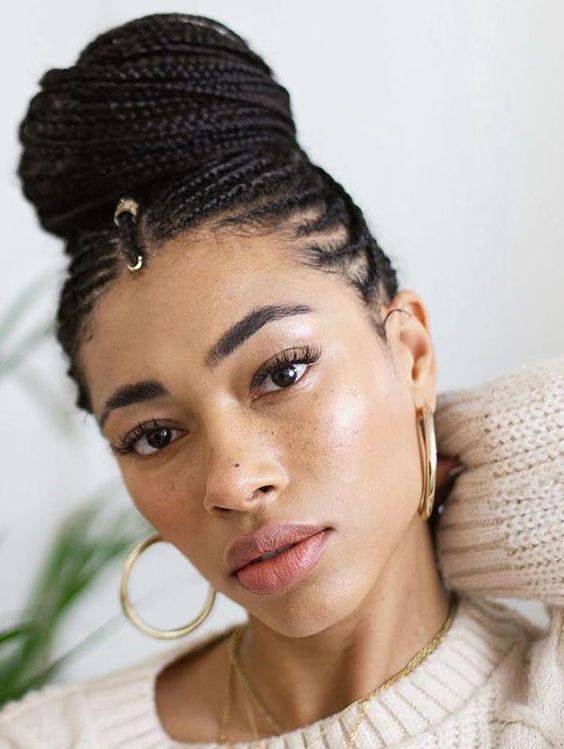 8. Side Swept Braids:
Sweep your braids to one side for an asymmetrical and trendy look that adds dimension to your overall style.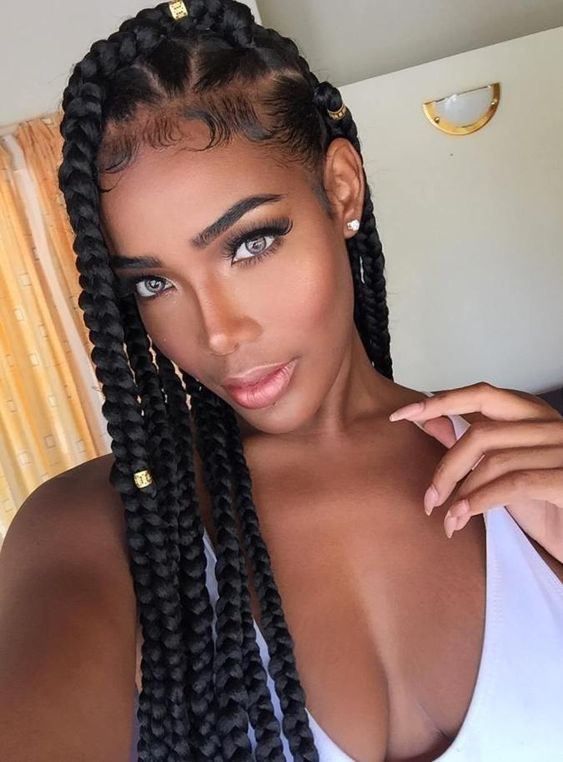 9. Braided Ponytail:
Gather your braids into a high or low ponytail for a stylish and practical hairstyle that's perfect for various occasions.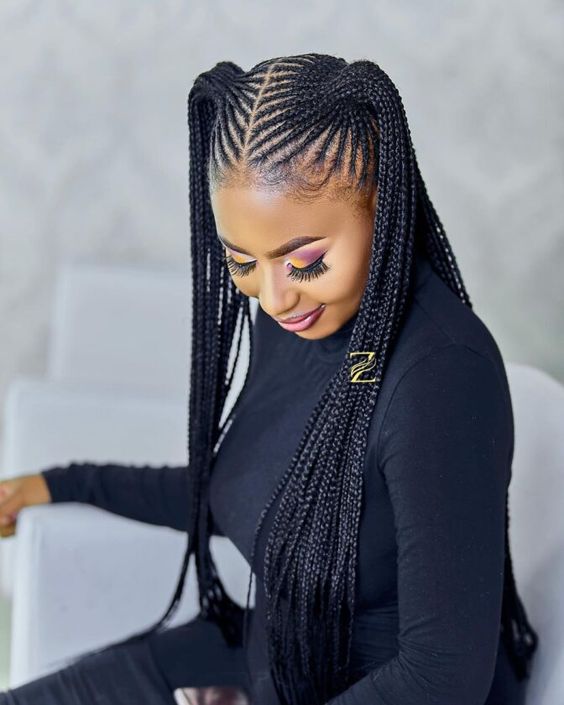 10. Braided Bob:
Opt for a braided bob for a fresh and youthful appearance that combines the charm of braids with the versatility of a short cut.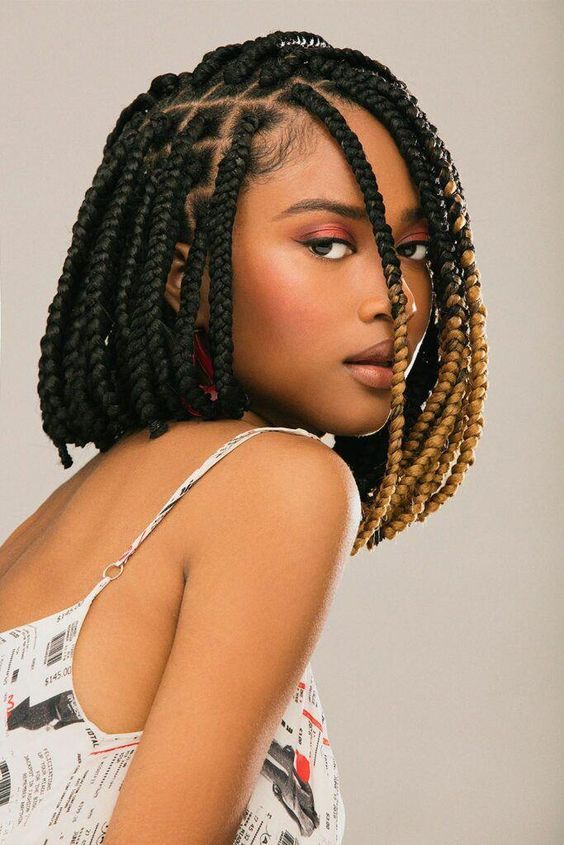 11. Halo Braid:
Wrap your braids around your head like a halo, achieving an ethereal and regal hairstyle suitable for formal events.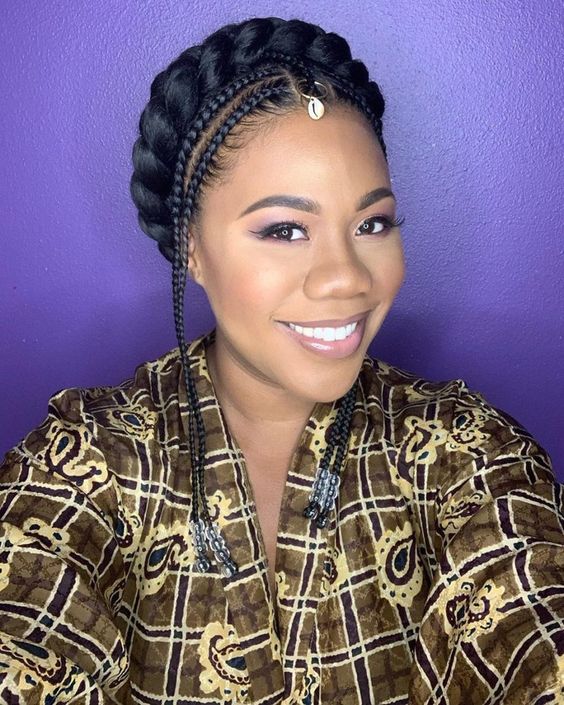 12. Cornrows with Beads:
Enhance your cornrows with colorful beads that add a playful and cultural touch to your braided hairstyle.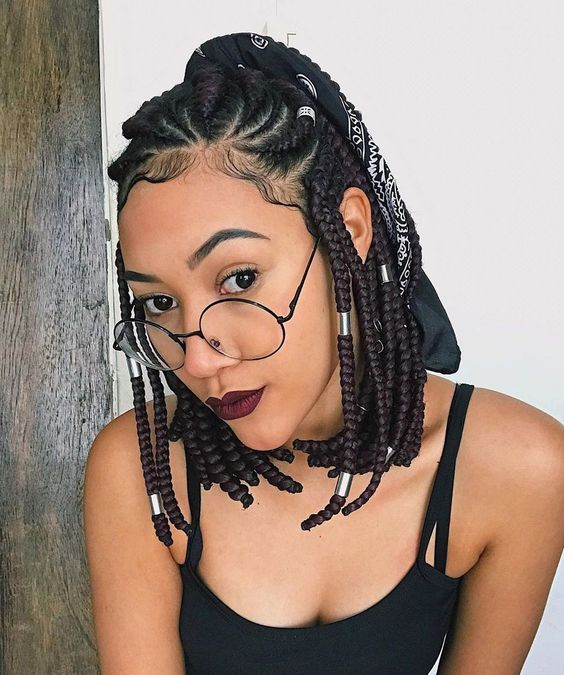 13. Braided Crown:
Create a braided crown by wrapping your braids around your head, achieving a majestic and enchanting look.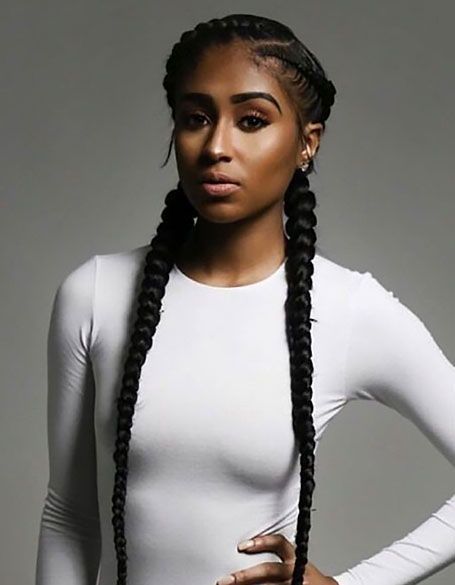 14. Triangle Parting Braids:
Experiment with triangle partings to create a unique and visually appealing pattern within your braids.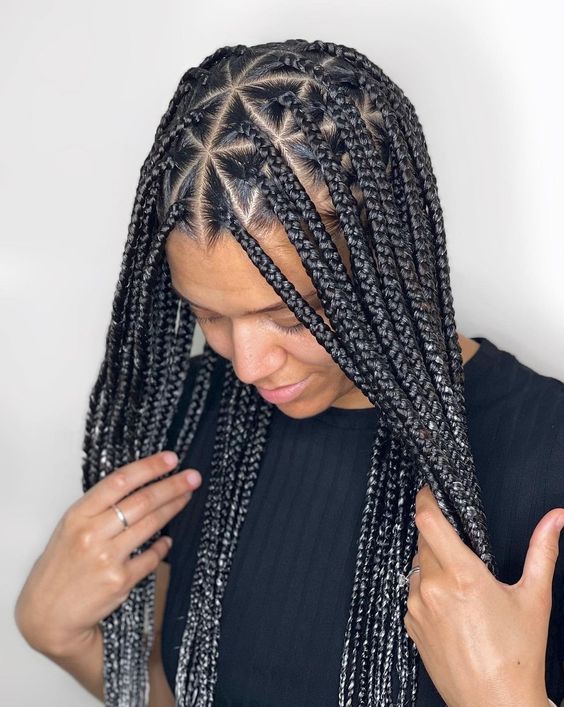 15. Braided Mohawk:
Style the center of your head into a braided mohawk while leaving the sides shaved or sleeked down for a bold and edgy appearance.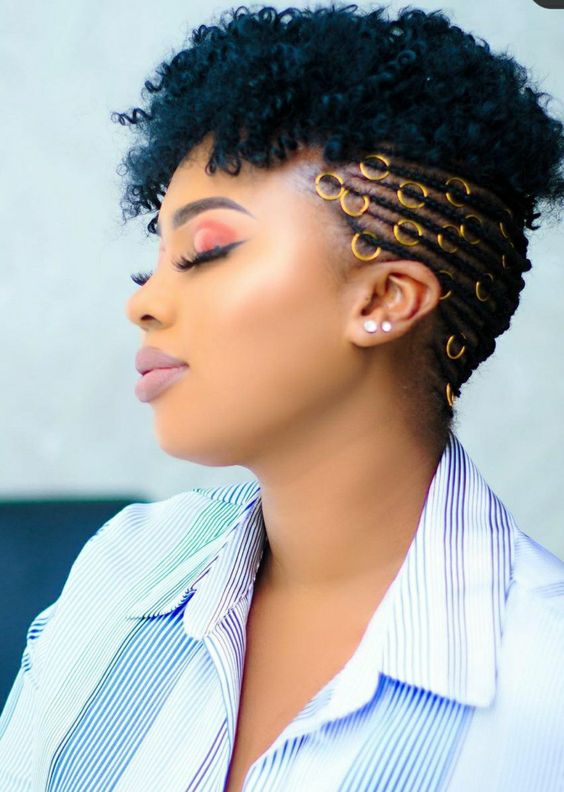 16. Braids with Twists:
Combine braids and twists for a textured and dynamic look that adds visual interest to your hairstyle.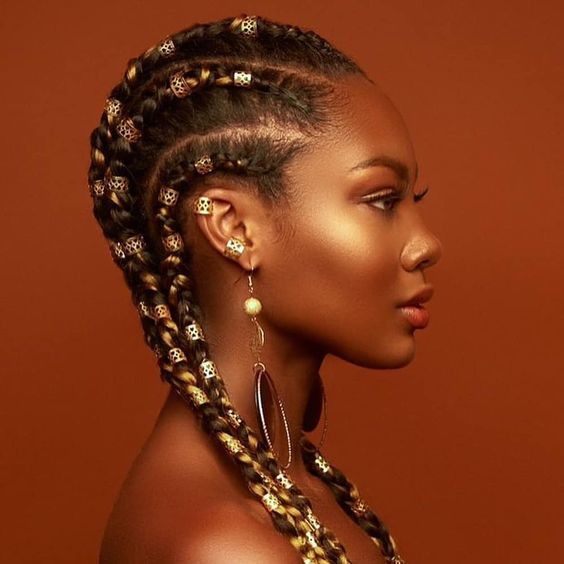 17. Side Cornrows with Curls:
Pair side cornrows with curly or wavy extensions for a striking contrast that showcases your natural beauty.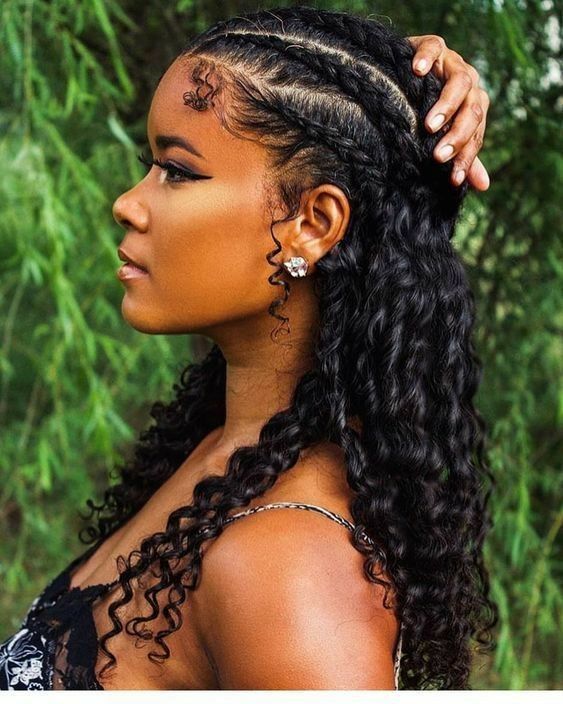 18. Braided Bun with Accessories:
Gather your braids into a bun and adorn it with stylish hair accessories like pins, cuffs, or rings for a chic and personalized touch.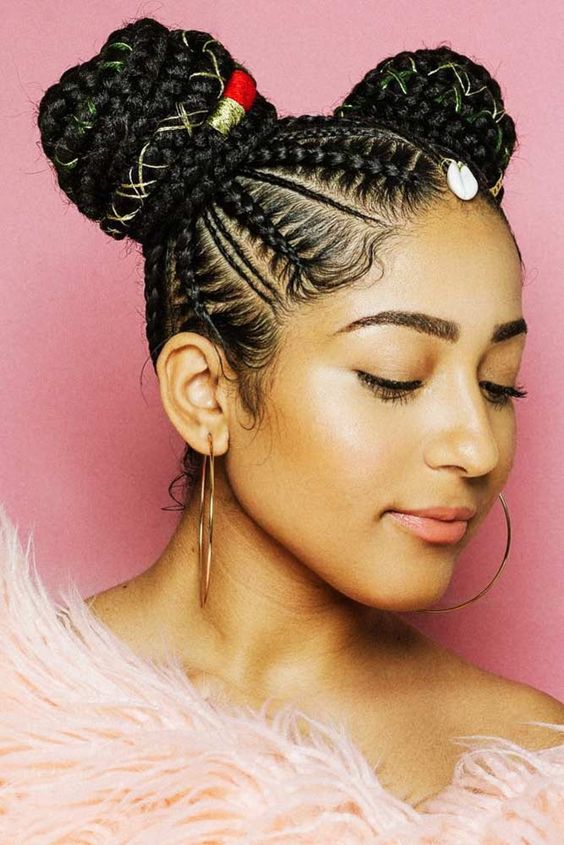 19. Braided High Pigtails:
Divide your braids into two sections and style them into high pigtails for a cute and playful look that suits various settings.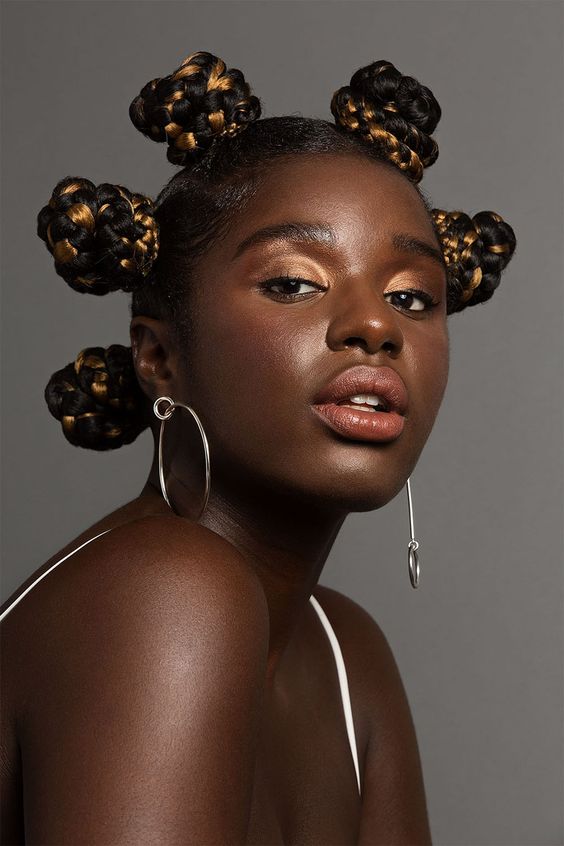 Save Pin