Hairstyle
Shoulder Length Haircuts: 17 Trendy Ideas
When it comes to finding the perfect haircut, shoulder length is a versatile choice that offers endless styling options. Whether you prefer a sleek and polished look or a more relaxed and tousled style, there's a shoulder length haircut that will suit your taste. In this article, we'll explore 17 trendy and unique ideas for shoulder length hair.
Idea 1: Blunt Shoulder Length Bob
The blunt shoulder length bob is a sleek and modern haircut that exudes sophistication. It features a straight cut at the ends, creating a sharp and defined look.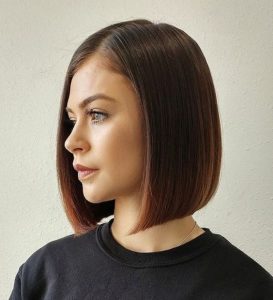 Idea 2: Layered Shoulder Length Hair with Bangs
For added texture and movement, opt for layered shoulder length hair with bangs. This haircut adds dimension and frames the face beautifully.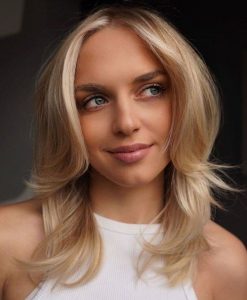 Idea 3: Textured Lob
A textured lob (long bob) is a popular choice for shoulder length hair. It incorporates layers and choppy ends to create a trendy and effortless look.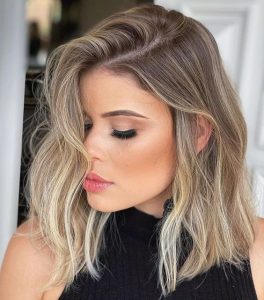 Idea 4: Shaggy Shoulder Length Cut
Channel your inner rockstar with a shaggy shoulder length cut. This haircut is all about creating layers and adding texture for a cool and edgy vibe.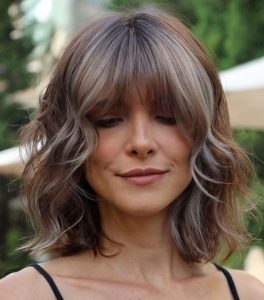 Idea 5: Wavy Shoulder Length Hairstyle
Enhance your natural waves with a shoulder length hairstyle that embraces texture and movement. Use a curling wand or embrace your natural texture for a beachy and effortless look.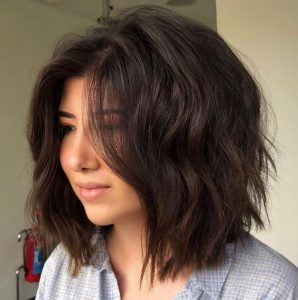 Idea 6: Curly Shoulder Length Hair
Curly hair looks stunning at shoulder length. Embrace your curls and opt for a haircut that allows them to bounce and shine.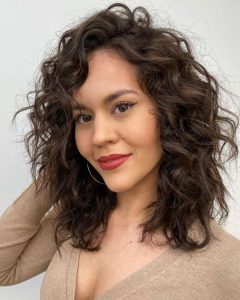 Idea 7: Asymmetrical Shoulder Length Cut
Make a bold statement with an asymmetrical shoulder length cut. This haircut features one side slightly longer than the other, creating an eye-catching and modern look.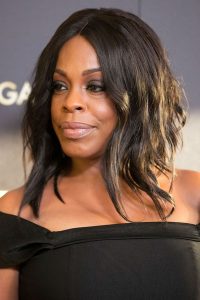 Idea 8: Choppy Shoulder Length Bob
If you're looking for a haircut with an edgy and rebellious vibe, consider a choppy shoulder length bob. This style incorporates uneven and textured ends for a trendy and unique appearance.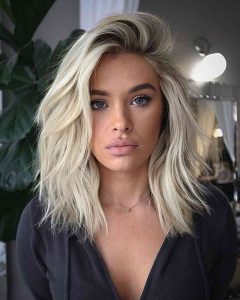 Idea 9: Side-Swept Shoulder Length Hair
Add elegance to your shoulder length hair by sweeping it to one side. This simple yet stylish look is perfect for both casual and formal occasions.
Idea 10: Braided Shoulder Length Hairstyle
Braids are a versatile option for shoulder length hair. Experiment with different braiding techniques, such as a French braid or a fishtail braid, to add flair and creativity to your hairstyle.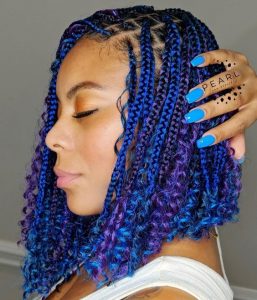 Idea 11: Pixie Cut with Shoulder Length Bangs
For those who love a shorter length, a pixie cut with shoulder length bangs offers a unique and bold style. The contrast between the short back and sides and the longer bangs creates a striking look.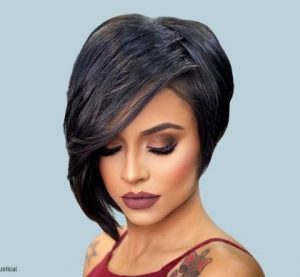 Idea 12: Sleek Straight Shoulder Length Hair
Achieve a polished and elegant appearance with sleek straight shoulder length hair. Use a flat iron to create a smooth and glossy finish.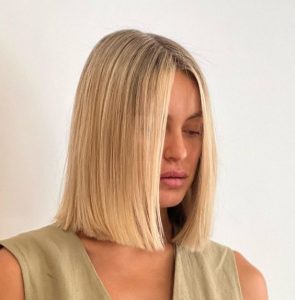 Idea 13: Half-Up, Half-Down Shoulder Length Style
For a playful and feminine look, try a half-up, half-down hairstyle with your shoulder length hair. It's a versatile style that works for both casual and formal settings.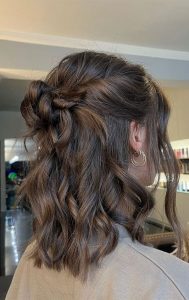 Idea 14: Shoulder Length Hair with Highlights
Add dimension and depth to your shoulder length hair with highlights. Whether you prefer subtle babylights or bold balayage, highlights can elevate your haircut and complement your features.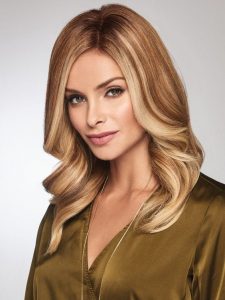 Idea 15: Messy Shoulder Length Updo
Opt for an effortless and carefree style with a messy shoulder length updo. This hairstyle is perfect for a bohemian or relaxed look.
Idea 16: Vintage-Inspired Shoulder Length Hairstyle
Channel the elegance of the past with a vintage-inspired shoulder length hairstyle. Whether you prefer victory rolls or pin curls, this timeless look adds a touch of nostalgia to your overall appearance.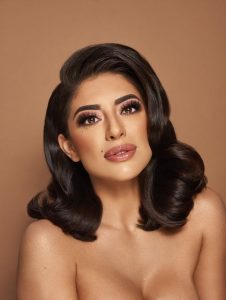 Idea 17: Romantic Curls for Shoulder Length Hair
Create a romantic and dreamy look with soft curls for your shoulder length hair. Use a curling iron or hot rollers to achieve voluminous and glamorous curls.