Hairstyle
Butterfly Haircut: 15 Short Hair Ideas
The butterfly haircut is a trendy and versatile option for those with short hair. With its unique shape and layered style, the butterfly haircut adds depth and movement to your hair. In this article, we'll explore 15 original butterfly haircut ideas specifically designed for short hair.
Idea 1: Classic Butterfly Pixie Cut
The classic butterfly pixie cut is a timeless choice. It features short, textured layers that create a feminine and sophisticated look. This haircut is perfect for those who want a low-maintenance yet stylish hairstyle.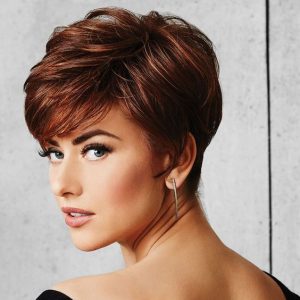 Idea 2: Layered Butterfly Bob
For a chic and modern look, try a layered butterfly bob. This haircut combines the elegance of a bob with the playful layers of the butterfly haircut, resulting in a stylish and versatile hairstyle.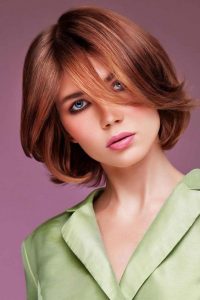 Idea 3: Edgy Undercut Butterfly Haircut
If you're looking for a bold and edgy style, consider an undercut butterfly haircut. Shave or buzz the hair on one or both sides of the head, while keeping the longer layers on top to create a striking contrast.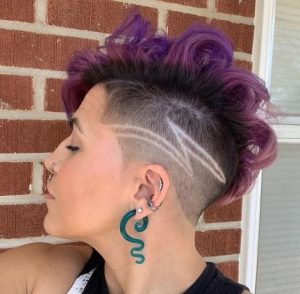 Idea 4: Asymmetrical Butterfly Cut
Add a touch of asymmetry to your butterfly haircut for a unique and fashion-forward style. Opt for longer layers on one side and shorter layers on the other to create an edgy and visually interesting look.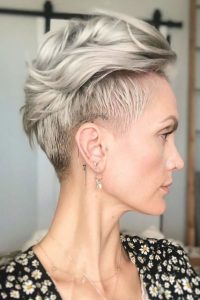 Idea 5: Textured Butterfly Crop
Embrace texture with a textured butterfly crop. This haircut features choppy and tousled layers that add movement and dimension to your short hair. It's a perfect choice for those who want a carefree and effortless style.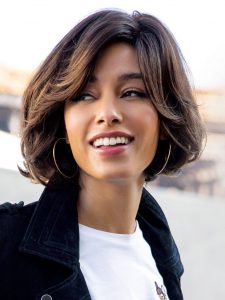 Idea 6: Tapered Butterfly Haircut
Create a sleek and polished look with a tapered butterfly haircut. This style incorporates longer layers at the top that gradually taper towards the back, emphasizing the butterfly shape. It's a sophisticated option for those who want a refined hairstyle.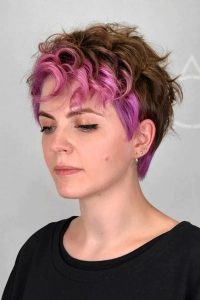 Idea 7: Spiky Butterfly Style
For a bold and daring look, try a spiky butterfly style. Use styling products to create textured spikes throughout your hair, adding an edgy and rebellious vibe to your short haircut.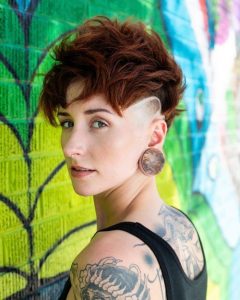 Idea 8: Butterfly Shag
Combine the butterfly haircut with the shag hairstyle for a trendy and modern look. The butterfly shag features layered and feathered ends, creating a soft and tousled appearance that's full of movement.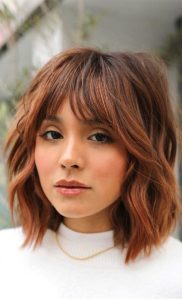 Idea 9: Wavy Butterfly Hair
Enhance your natural waves with a wavy butterfly haircut. This style embraces your hair's texture and adds definition to your waves, resulting in a beachy and effortless look.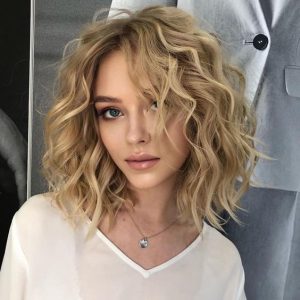 Idea 10: Side-Swept Butterfly Pixie
Create a chic and feminine look with a side-swept butterfly pixie. Sweep the longer layers to one side, framing your face beautifully and adding a touch of elegance to your short haircut.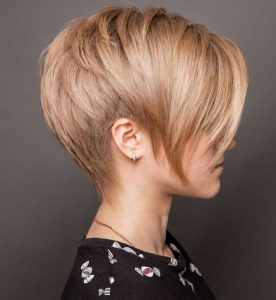 Idea 11: Butterfly Mohawk
For an edgy and unconventional style, try a butterfly mohawk. Shave or buzz the sides of your head, leaving the longer layers at the center to create a bold and statement-making look.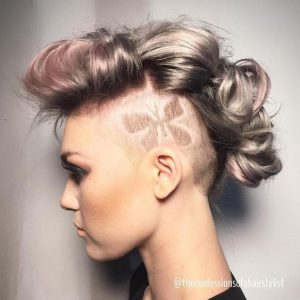 Idea 12: Curly Butterfly Haircut
Curly hair looks fabulous with a butterfly haircut. Embrace your natural curls and opt for a haircut that enhances their shape and adds bounce and volume to your short hair.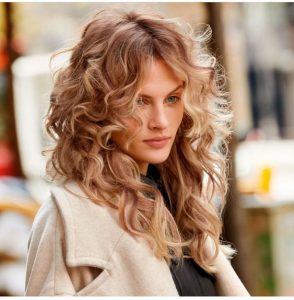 Idea 13: Bold Colorful Butterfly Style
Make a statement with a bold and colorful butterfly style. Experiment with vibrant hair colors or highlights to add an extra dimension and personality to your short haircut.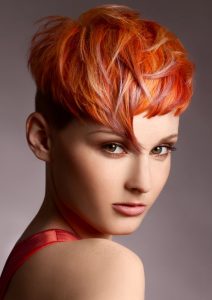 Idea 14: Sleek Butterfly Bob
Achieve a polished and sophisticated look with a sleek butterfly bob. This style features straight and sleek layers that accentuate the butterfly shape, resulting in a sleek and elegant hairstyle.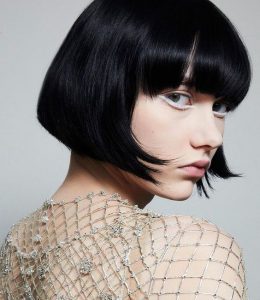 Idea 15: Retro-Inspired Butterfly Haircut
Transport yourself to the glamour of the past with a retro-inspired butterfly haircut. Incorporate vintage elements like pin curls or victory rolls to add a touch of nostalgia to your short hairstyle.