Nails
15 Chic and Edgy Black Christmas Nail Ideas for 2023
For those who prefer a bold and sophisticated look during the holiday season, black nails can be incredibly stylish. Here are 15 chic and edgy black Christmas nail ideas for 2023 that will make a statement:
1. Classic Black Elegance
Start with solid black nails for a timeless and sophisticated look.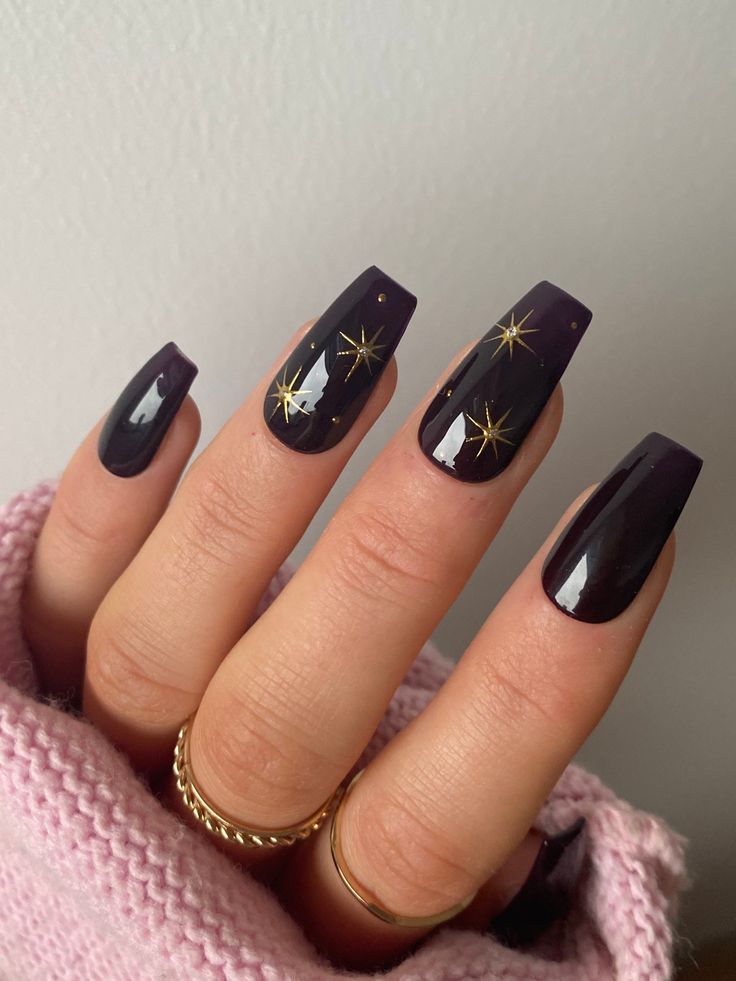 2. Gold Accents
Add a touch of glamour with gold accents, like a gold stripe or dot.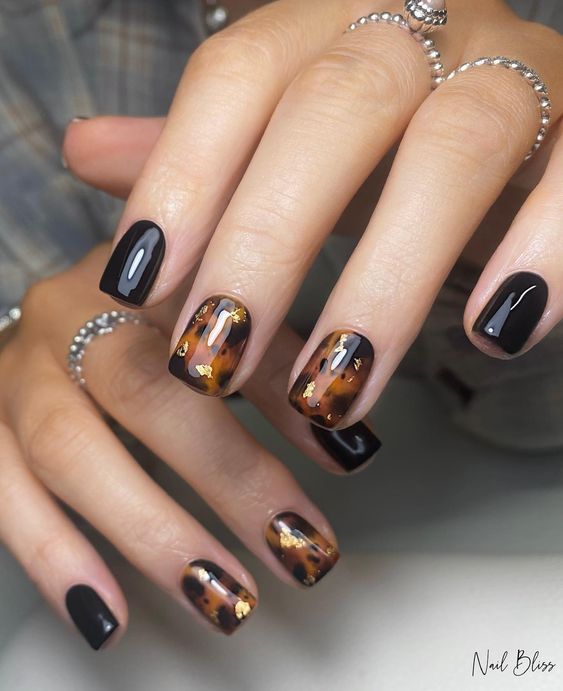 3. Black and White Snowflakes
Create intricate white snowflake designs on your black nails for a striking contrast.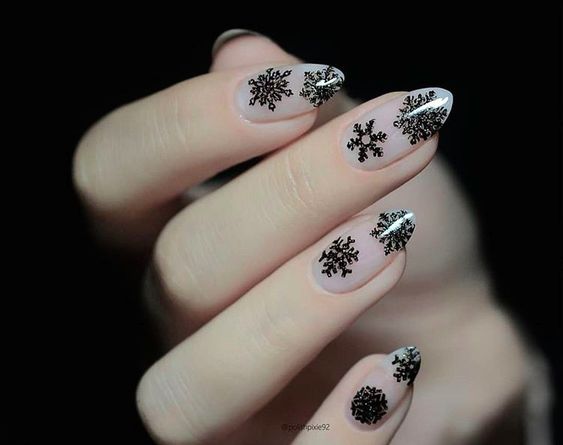 4. Black and Gold Glitter
Opt for black nails with gold glitter accents for a touch of holiday sparkle.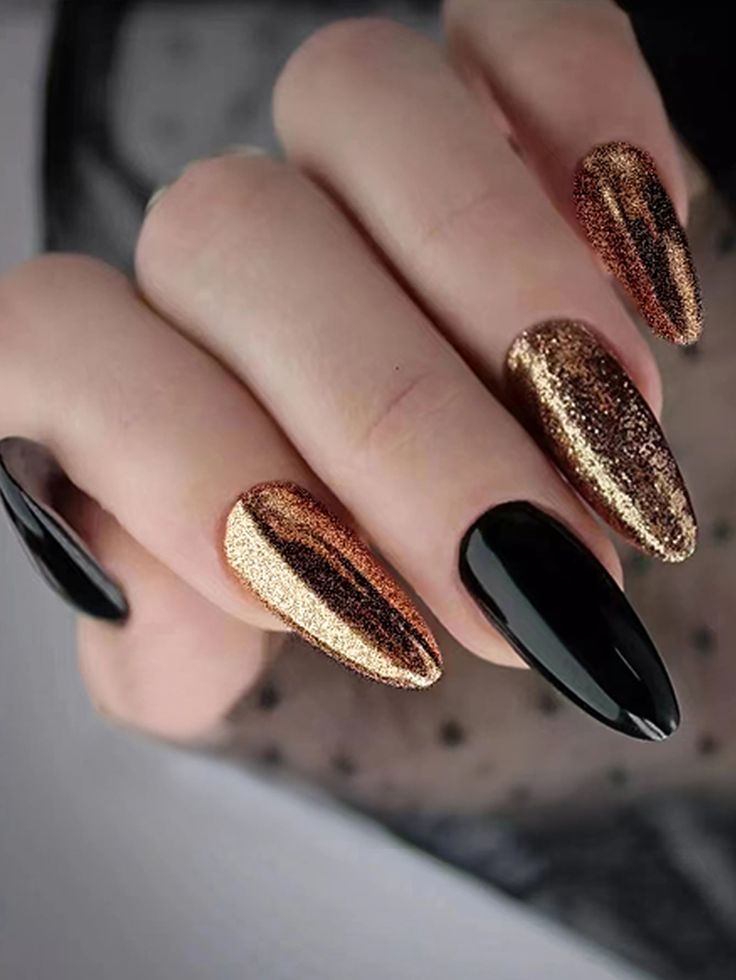 5. Matte Black and Red
Combine matte black nails with a single bold red accent nail for a dramatic effect.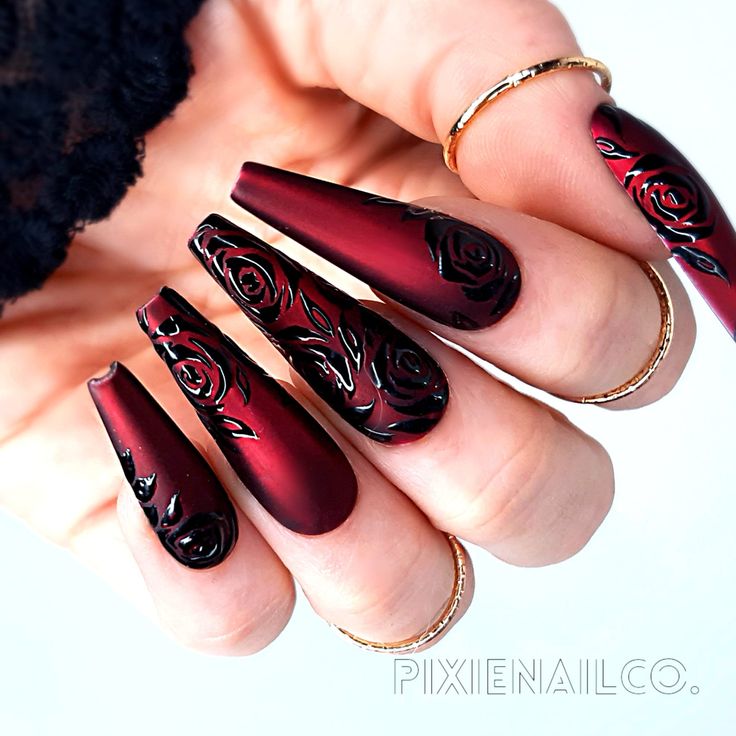 6. Black Lace
Achieve an elegant look with delicate lace-inspired designs on your black nails.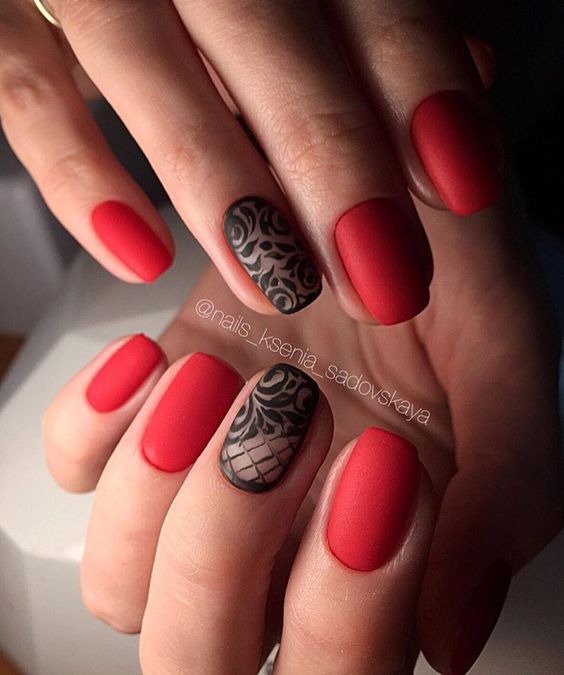 7. Silver Snowflakes
Add silver snowflake accents on your black nails for a wintery touch.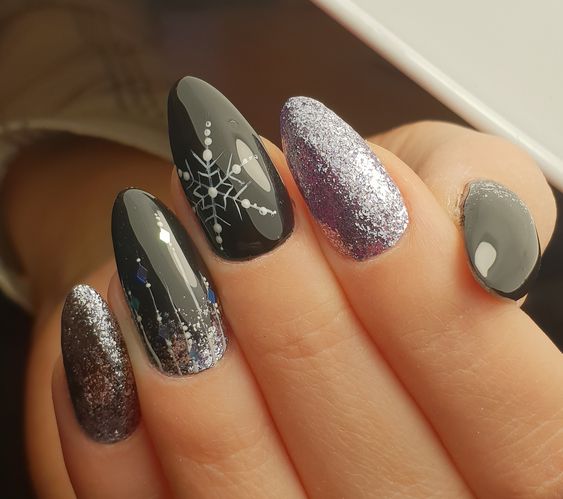 8. Gothic Christmas
Embrace a gothic vibe with black nails adorned with dark red roses and black ribbon designs.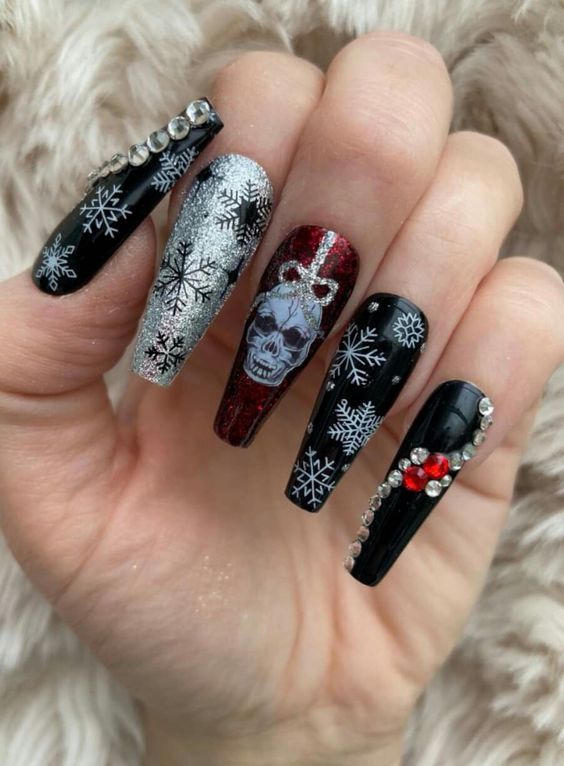 9. Midnight Starry Sky
Capture the beauty of a starry winter night with tiny white and silver stars on a black background.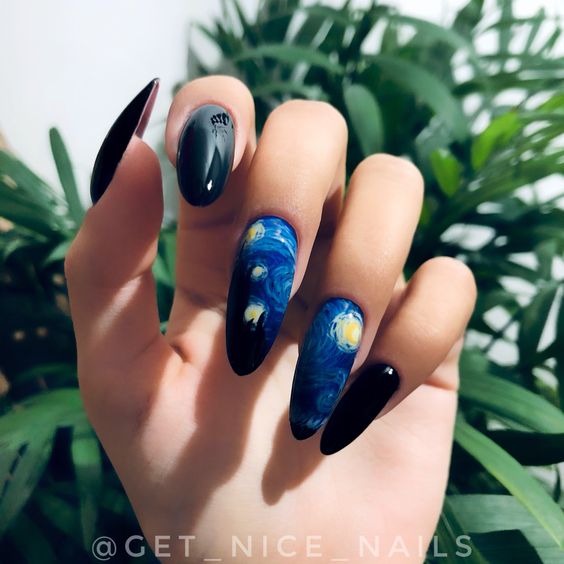 10. Black and Green Plaid
Create a unique and edgy look with black and green plaid patterns.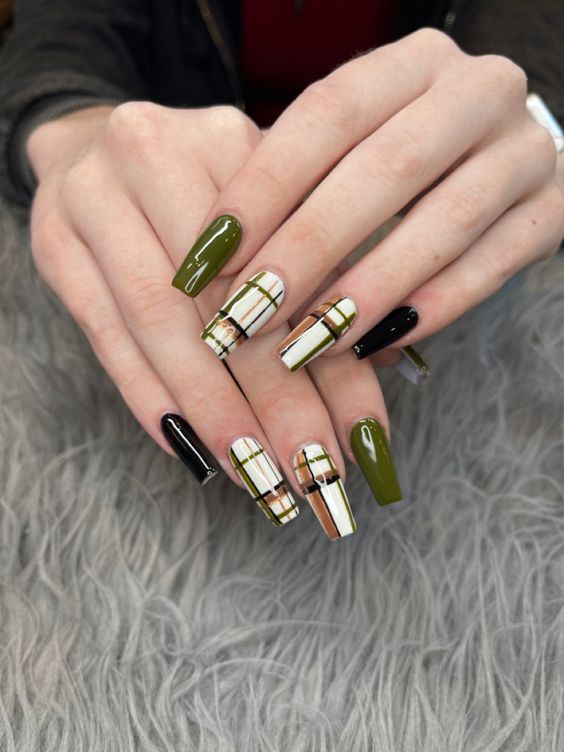 11. Black Marble
Mimic the elegance of black marble with marbled designs on your nails.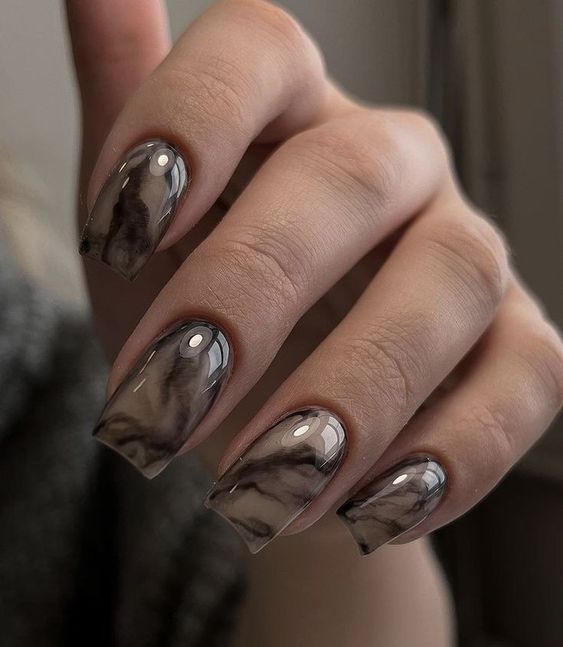 12. Black and Silver Ombre
Experiment with a black and silver ombre effect for a sleek and trendy style.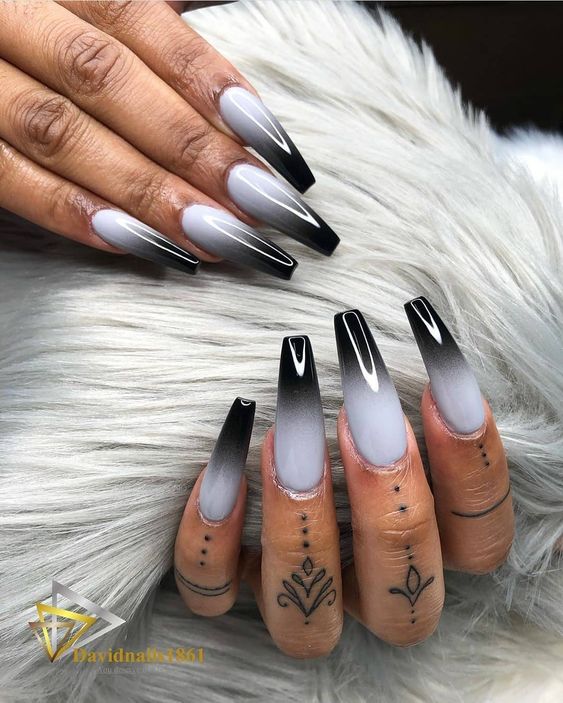 13. Black with Red Baubles
Paint hand-painted red ornament designs with intricate patterns on your black nails.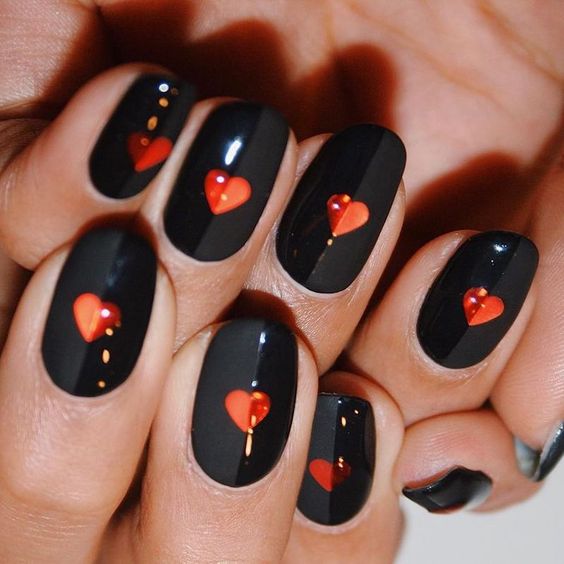 14. Black and Gold Geometric
Add a modern twist with geometric gold designs on your black nails.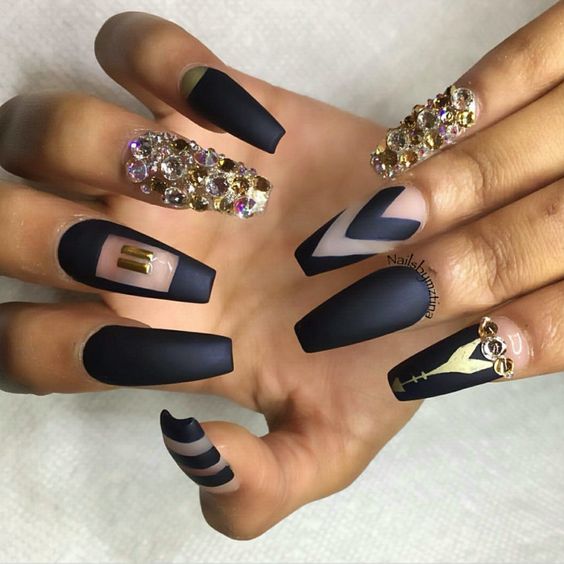 15. Velvet Black
Achieve a luxurious look with velvet black nails adorned with sparkling gems.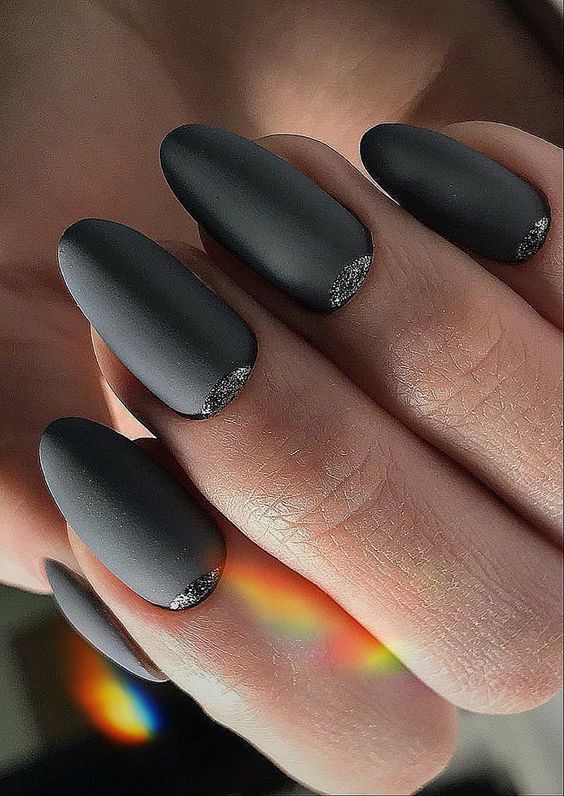 Save Pin