Nails
17 Stunning Green Christmas Nail Ideas for 2023
Green is a symbol of life, renewal, and the holiday season. Embrace the spirit of Christmas with these 17 stunning green nail ideas for 2023 that capture the essence of this festive time:
1. Evergreen Elegance
Start with a deep, evergreen nail polish for a classic and sophisticated look.

2. Gold and Green Combo
Combine green and gold nail polish for a luxurious and festive design.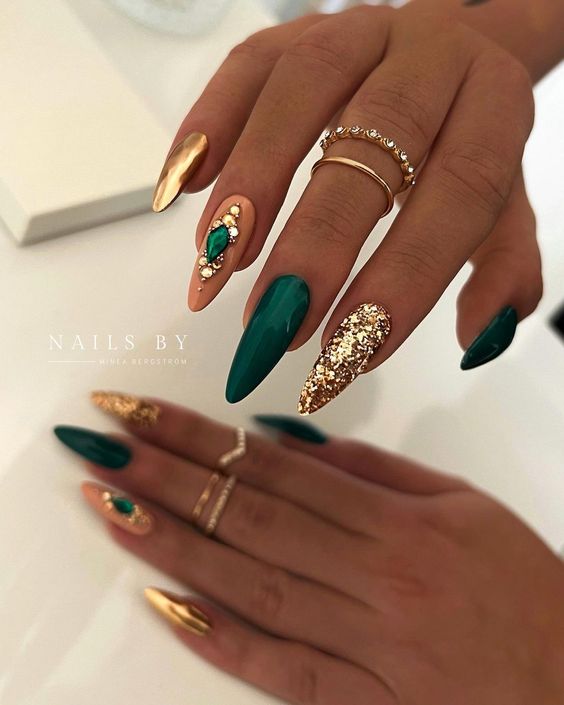 3. Subtle Green Glitter
Add a touch of sparkle with subtle green glitter nail polish.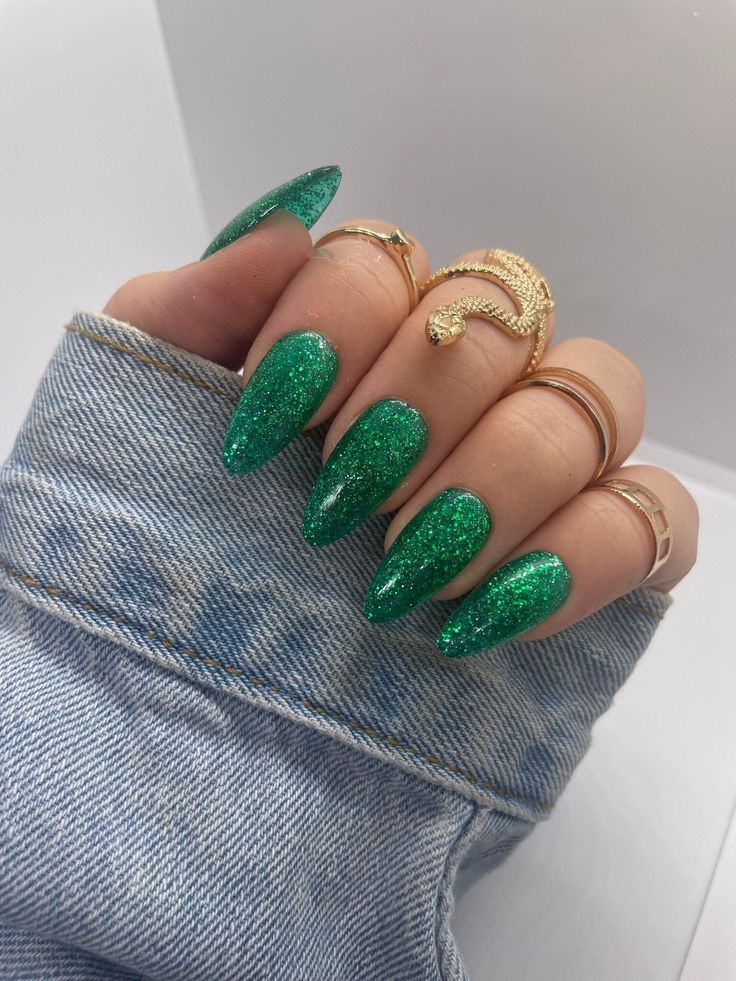 4. Holly Leaves and Berries
Decorate your nails with hand-painted holly leaf designs and bright red berries.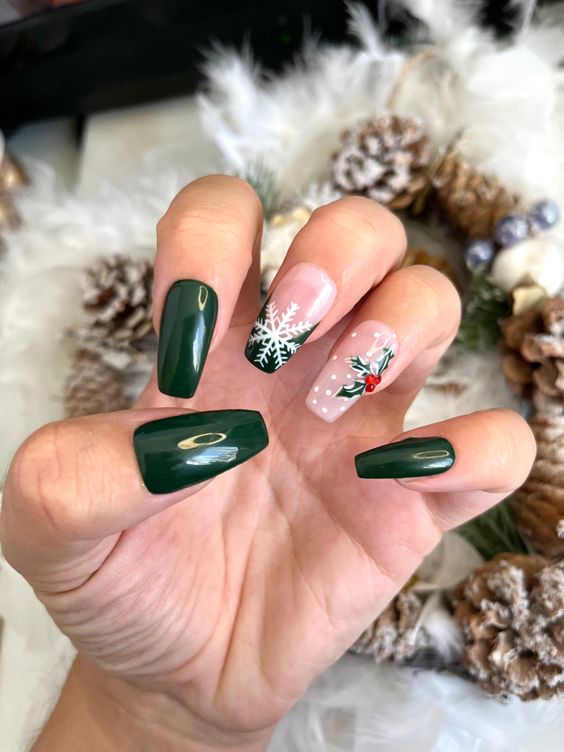 5. Christmas Trees
Paint charming Christmas tree designs on your nails, complete with ornaments and a star on top.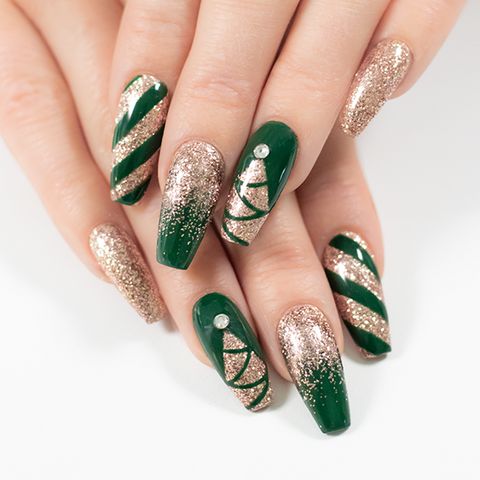 6. Frosted Pine
Achieve a wintery look by adding a frosty finish to your green nails.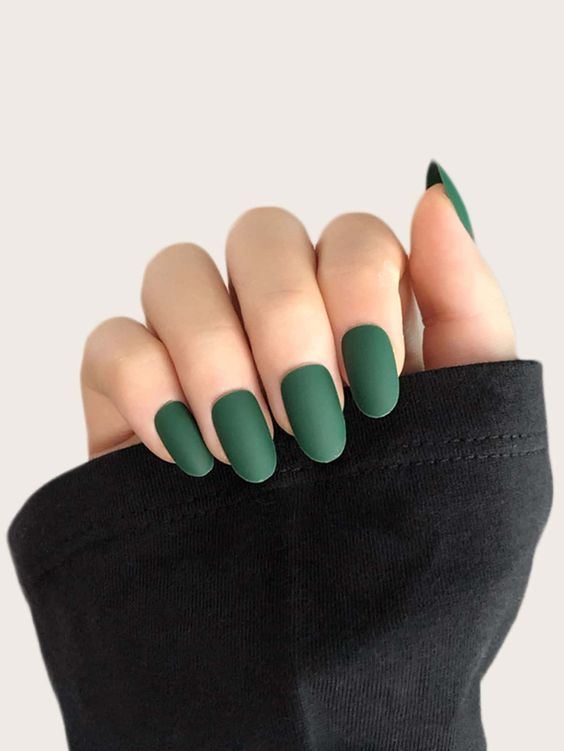 7. Mistletoe Accents
Highlight one or more nails with hand-painted mistletoe designs for a touch of romance.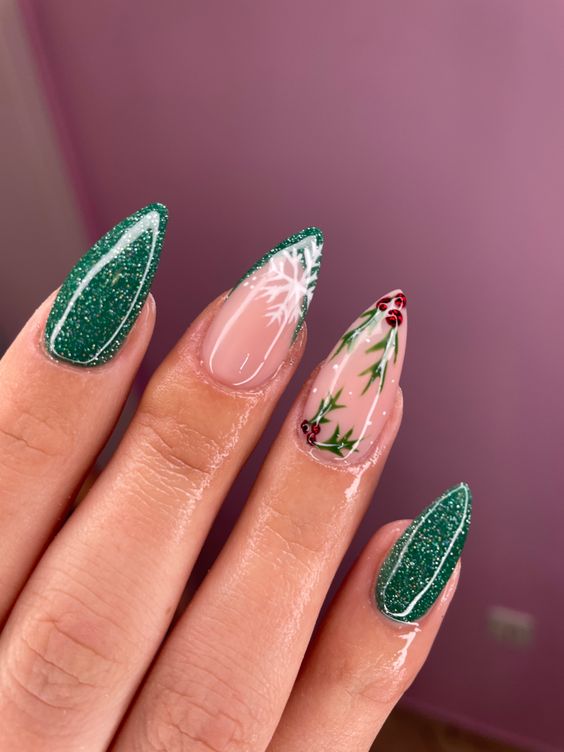 8. Emerald Gemstones
Emulate the look of precious emeralds with deep green nail polish.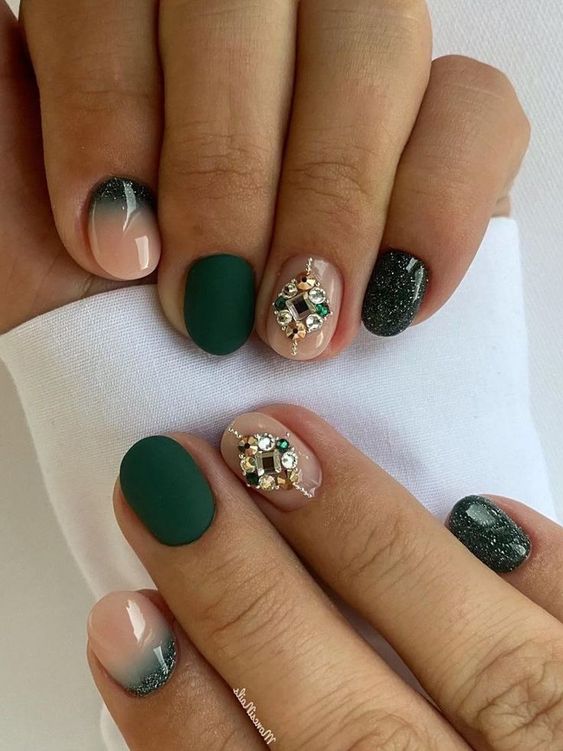 9. Forest Fairy Nails
Create whimsical designs with forest creatures, like elves and fairies, on your green nails.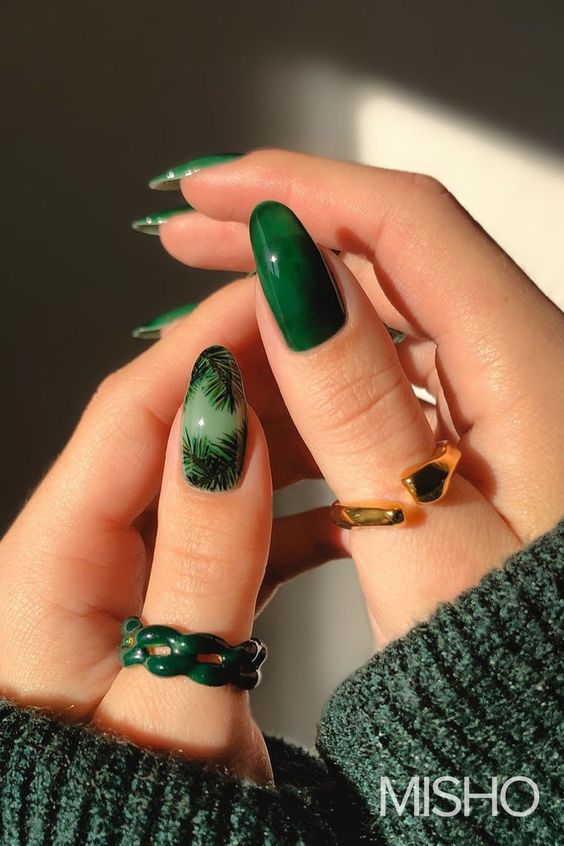 10. Green Ombre
Experiment with a green ombre effect using varying shades of green polish.
11. Peppermint Swirls
Add playful peppermint swirl designs with alternating green and white stripes.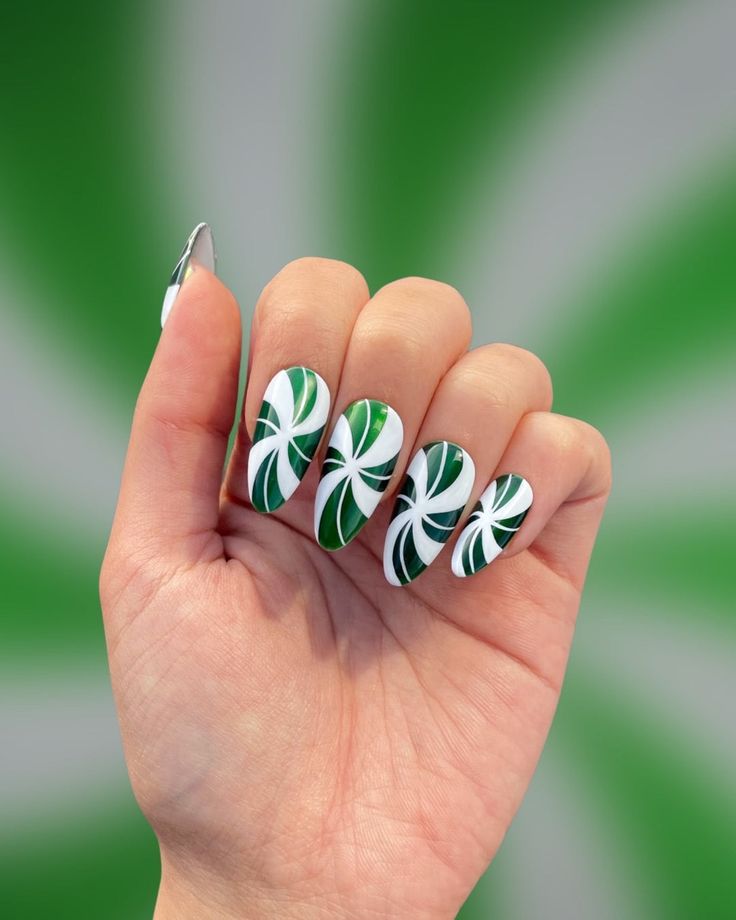 12. Classic Plaid
Mimic the coziness of holiday flannel with green and red plaid patterns.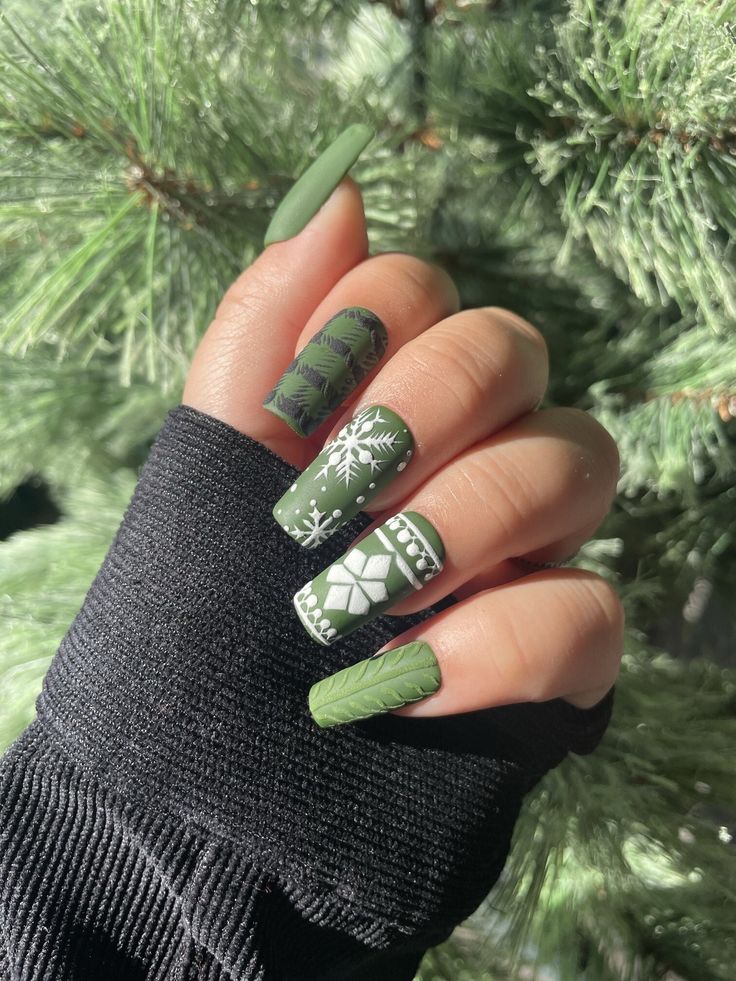 13. Festive Polka Dots
Create a fun and whimsical look with white polka dots on your green nails.
14. Pine Cone Patterns
Paint delicate pine cone designs on your nails for a rustic touch.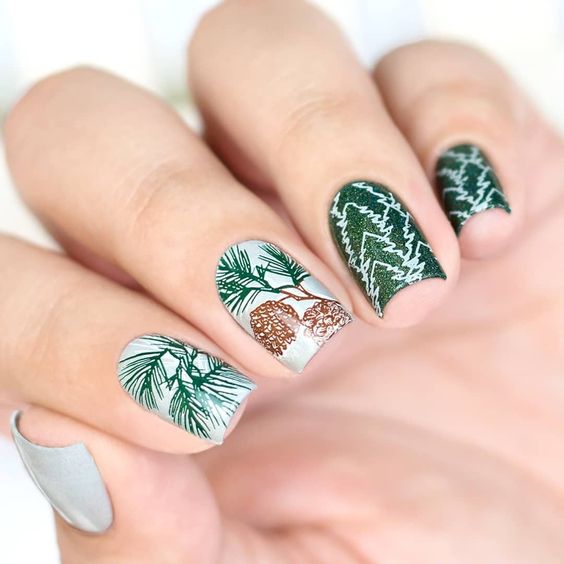 15. Elaborate Wreaths
Showcase intricate hand-painted wreaths with red bows on one or more nails.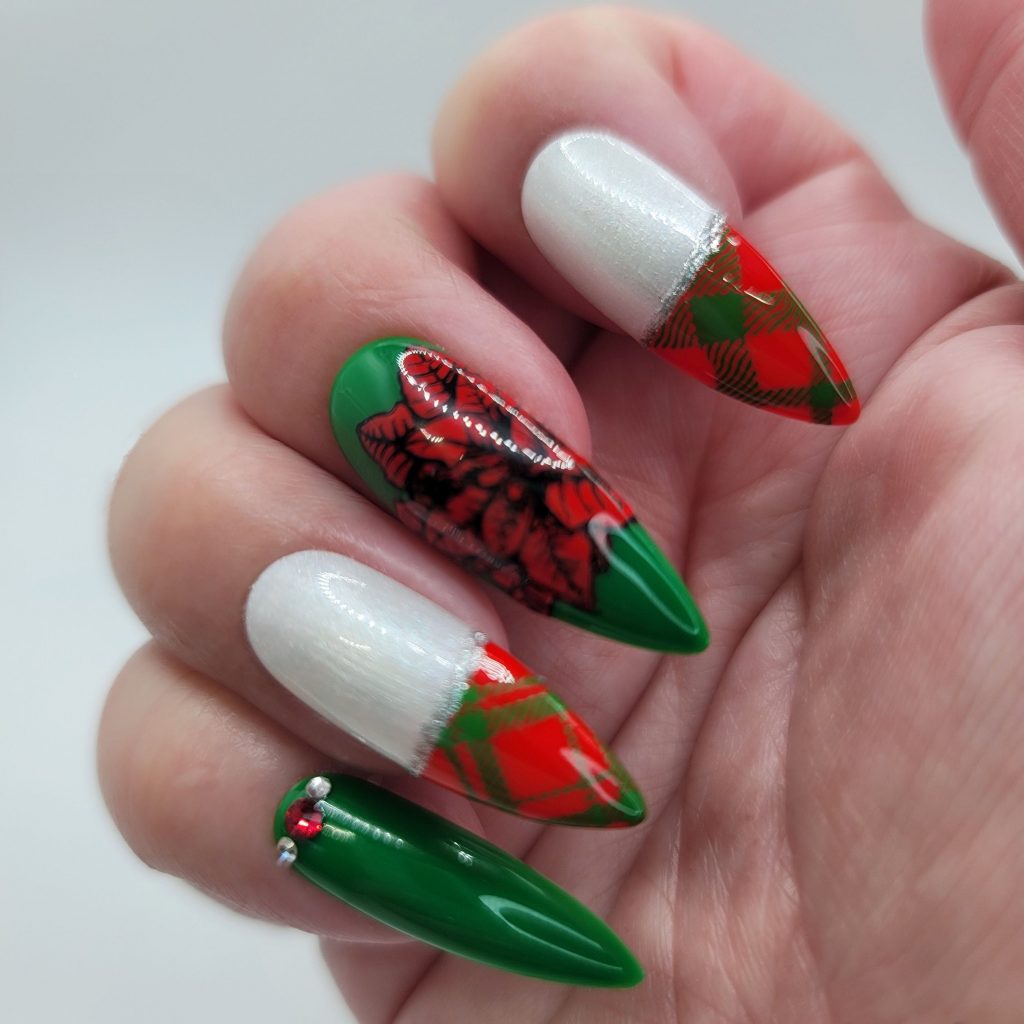 16. Sparkling Greenery
Add tiny green rhinestones or gems for a sparkling holiday touch.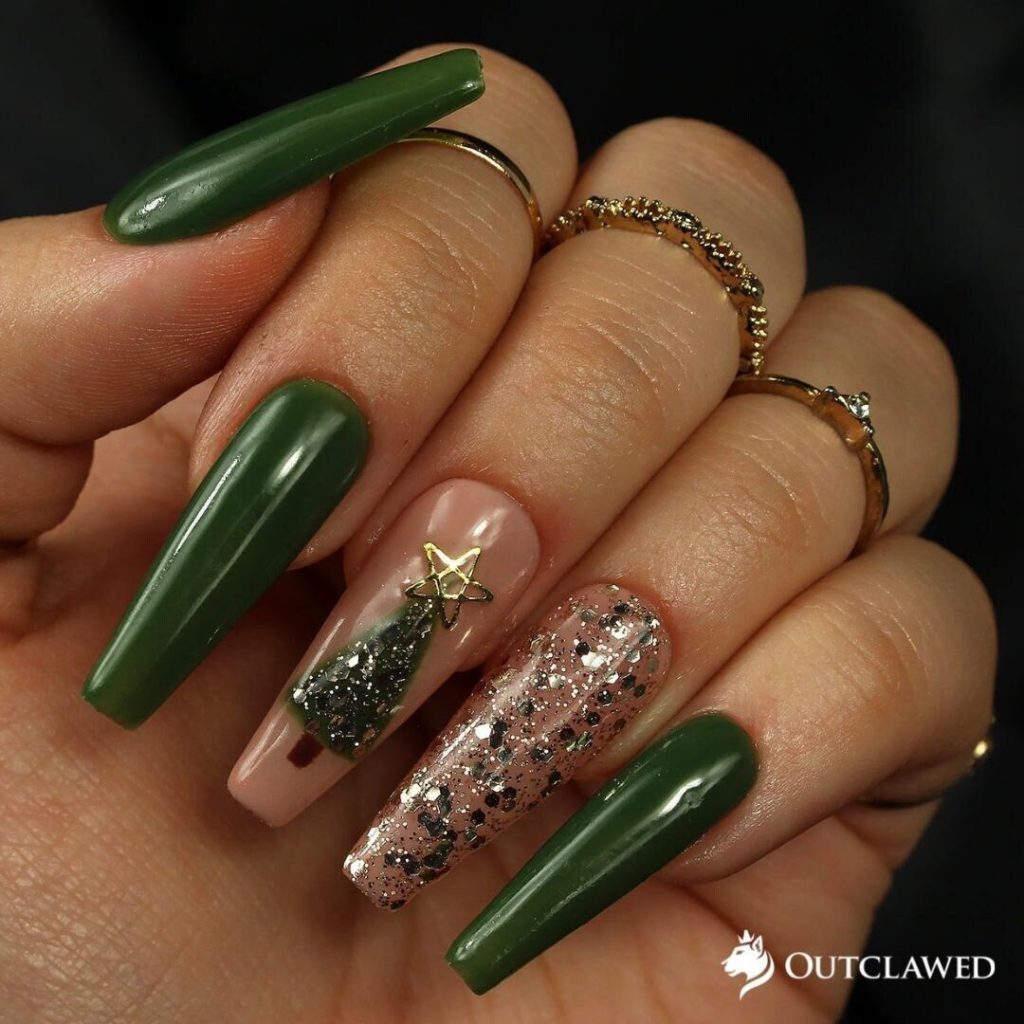 17. Holiday Messages
Spell out festive messages like "Joy," "Noel," or "Merry Christmas" on your nails.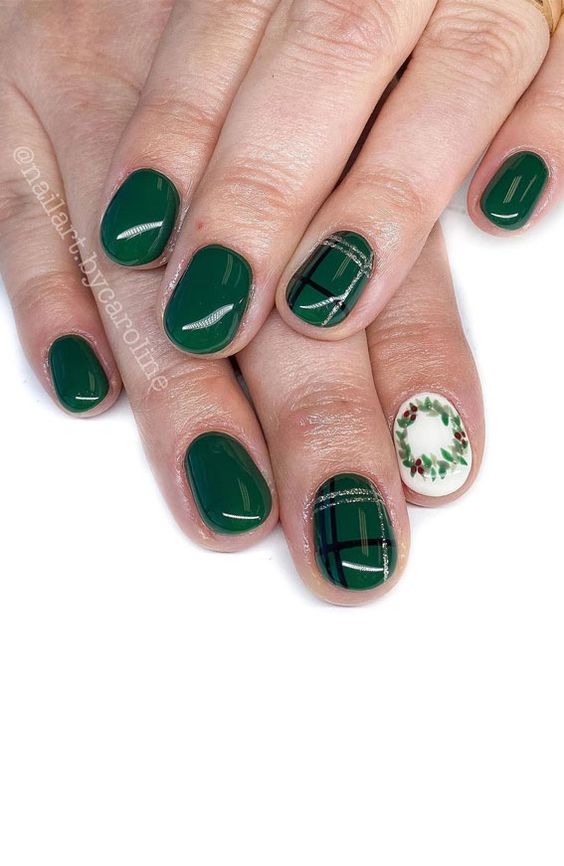 Save Pin