Nails
15 Short Winter Nail Ideas for 2023-2024
Short nails can be just as stylish and versatile as longer ones, especially during the winter season. Whether you prefer classic designs or more creative nail art, there are plenty of short winter nail ideas to inspire your 2023-2024 manicures. Here are 15 charming and practical winter nail ideas for short nails:
1. Classic White Tips
Start with a timeless French manicure with white tips for a clean and elegant winter look.

2. Icy Blue Accents
Add a touch of frosty charm by incorporating light blue or icy blue accents or nail art.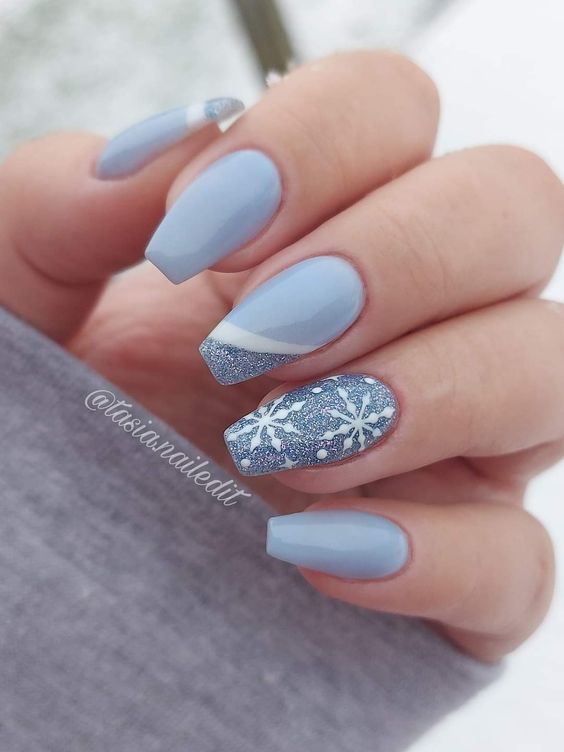 3. Silver Sparkle
Create a winter wonderland on your nails with silver glitter polish or silver accent nails.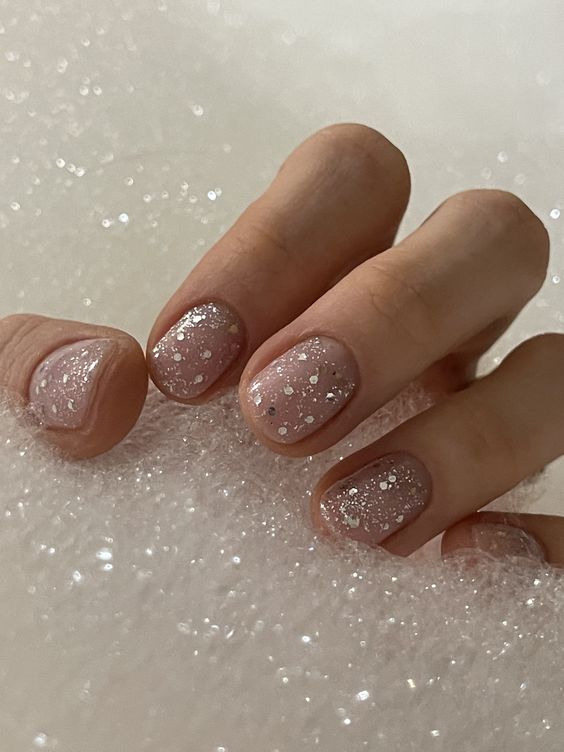 4. Matte Elegance
Opt for matte nail polish in soft winter shades like gray, navy, or deep burgundy for a sophisticated finish.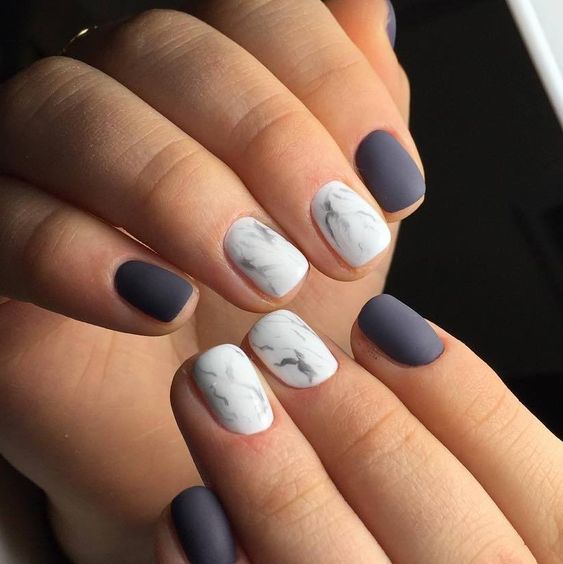 5. Sweater Weather
Embrace cozy sweater patterns with nail art that mimics cable knits, Fair Isle designs, or other warm textures.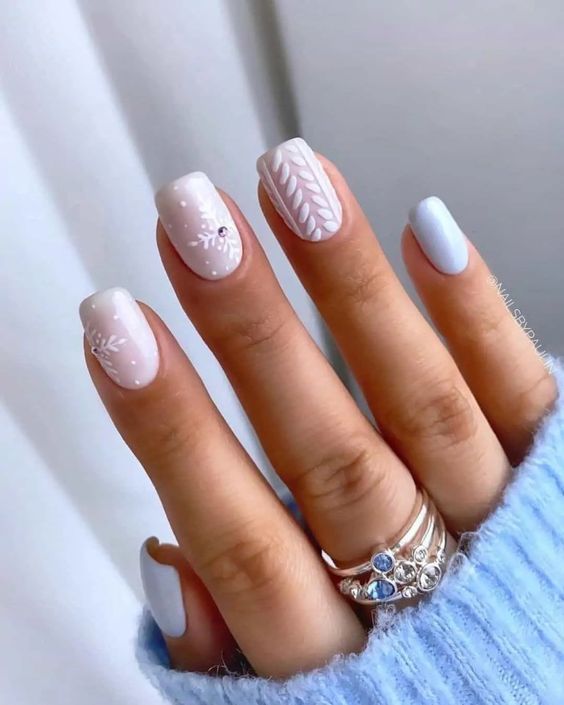 6. Snowflake Accents
Add delicate hand-painted snowflakes to one or two accent nails against a solid background.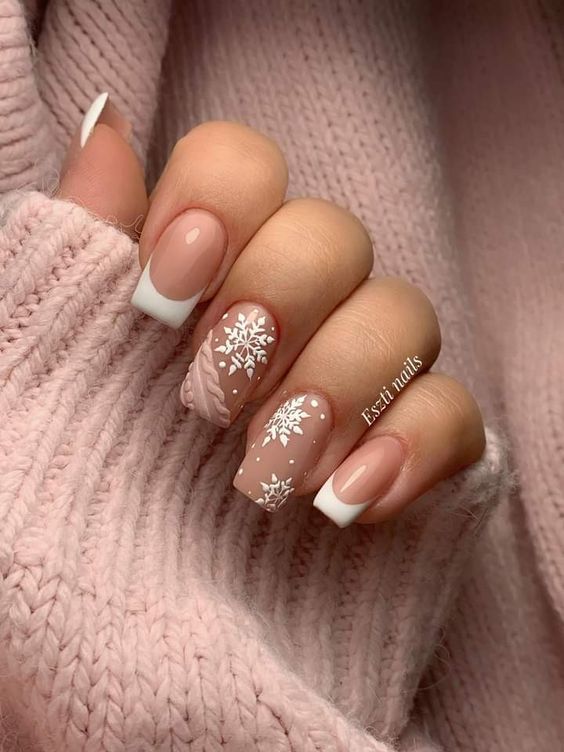 7. Holiday Cheer
Get festive with holiday-themed nail art, including tiny ornaments, candy canes, or mistletoe designs.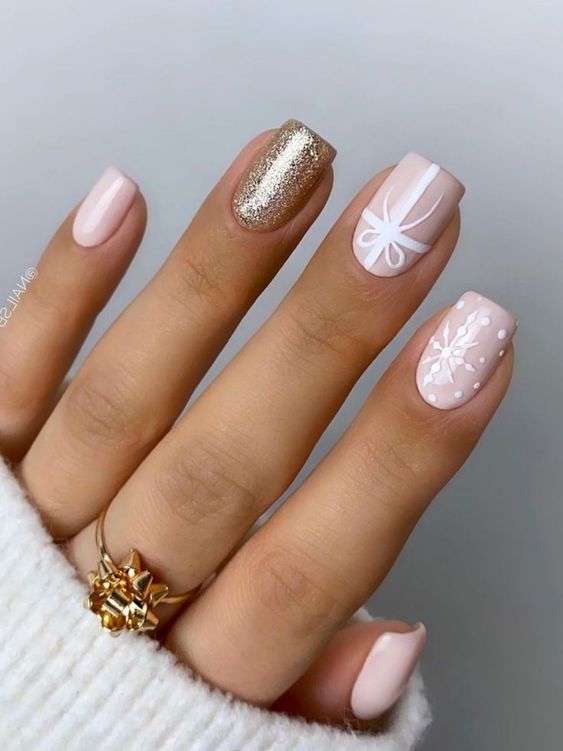 8. Evergreen Nails
Paint your nails with deep green shades to pay homage to winter's evergreen trees.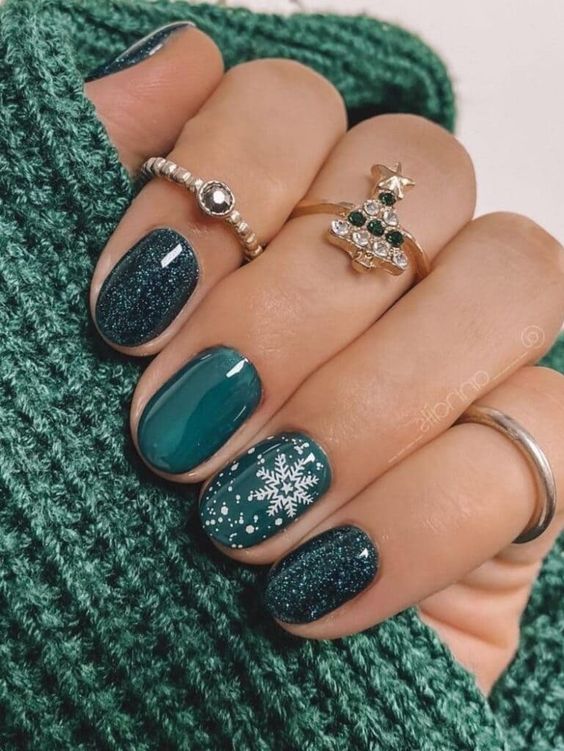 9. Metallic Accents
Enhance your winter manicure with metallic accents, such as gold or silver stripes or dots.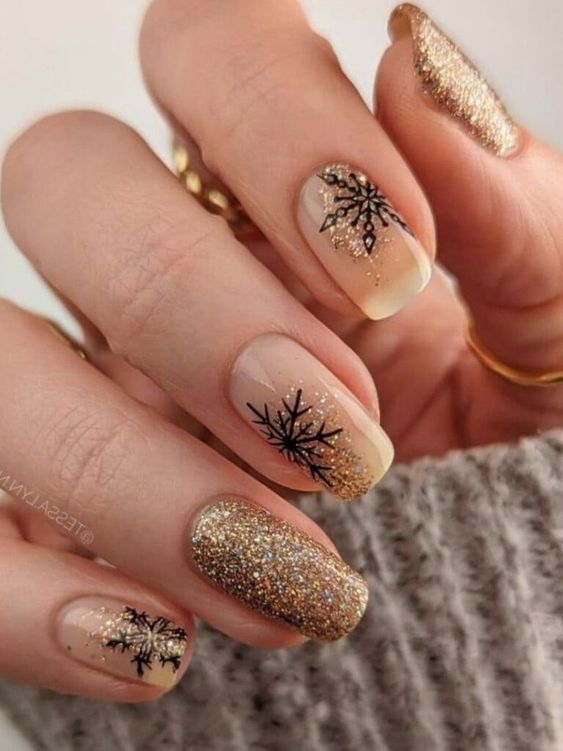 10. Velvet Ribbon Details
Add a touch of sophistication by adorning your nails with tiny velvet ribbon designs.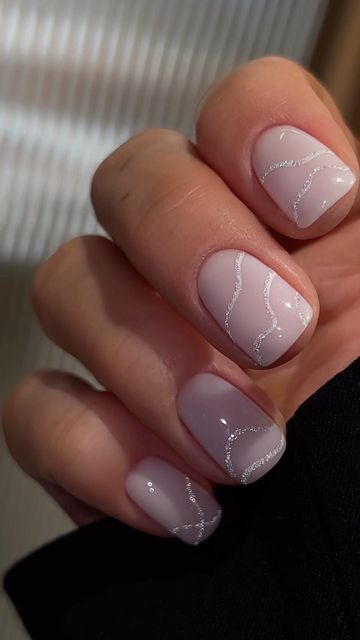 11. Icicle Tips
Mimic the look of delicate icicles by extending your nail polish into pointed shapes.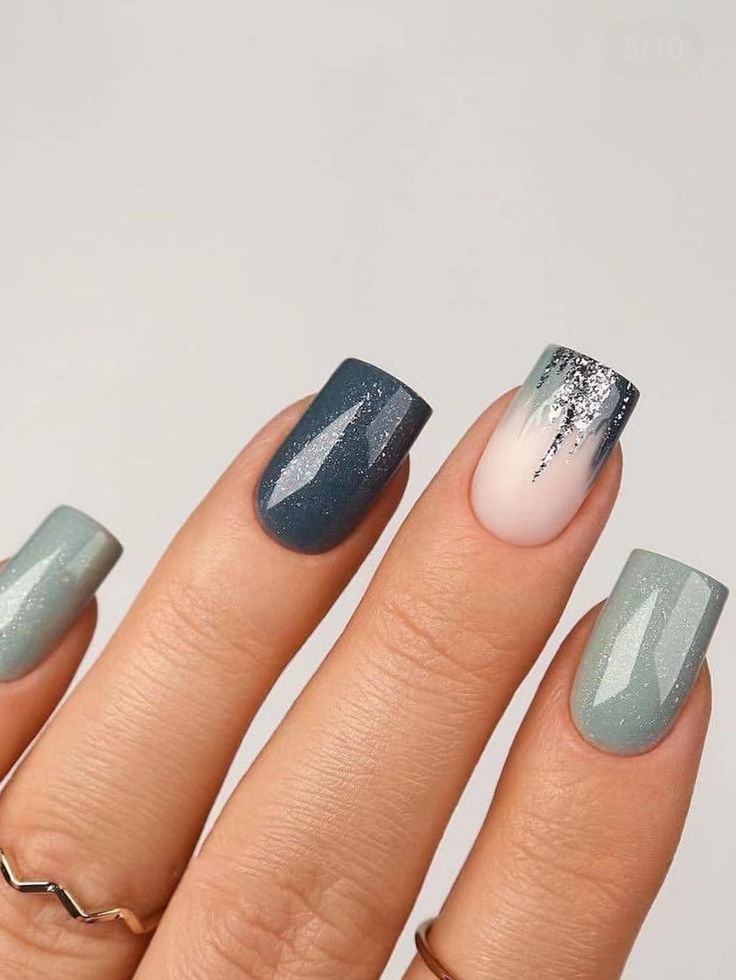 12. Warm Reds and Berries
Opt for rich reds and berry hues to add warmth and a pop of color to your winter nails.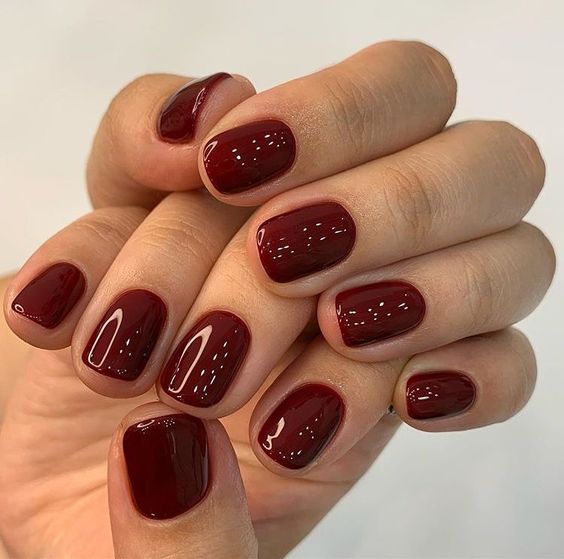 13. Glitter Gradient
Create a subtle glitter gradient by adding increasingly sparkly polish toward the tips of your short nails.
14. Frozen-Inspired
Channel the magic of "Frozen" with icy blue nail polish and delicate snowflake or snowman nail art.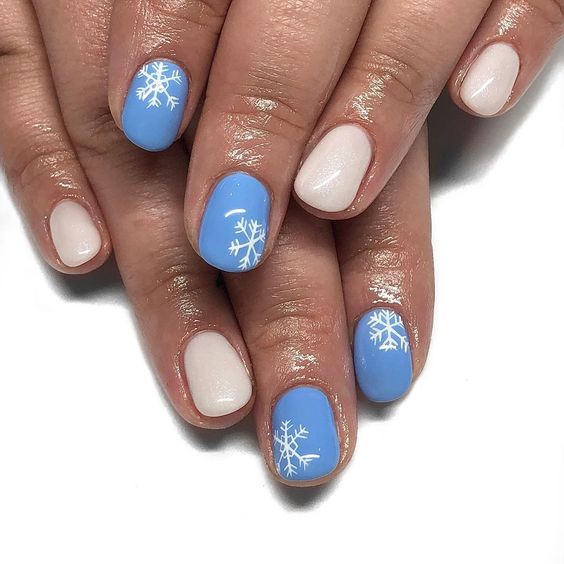 15. Minimalist Winter Nails
Keep it simple with a minimalist winter nail design, such as tiny dots or lines in wintry colors like white, silver, or icy blue.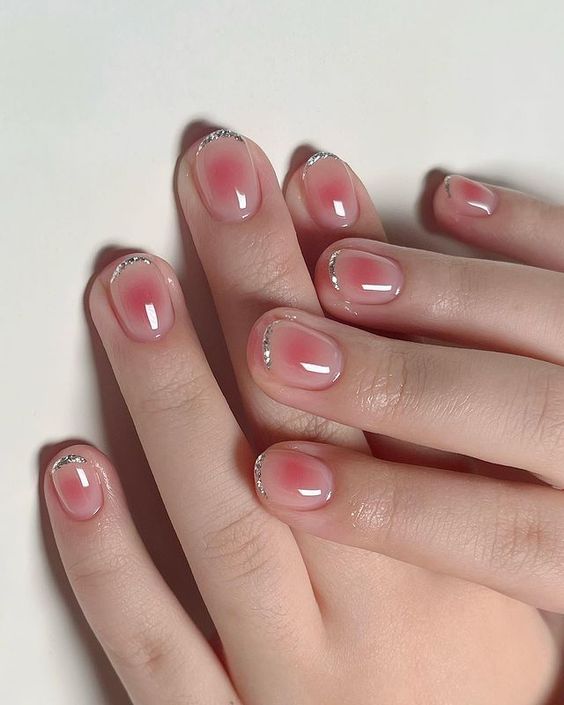 Save Pin