Nails
15 Simple and Elegant Christmas Nail Ideas for 2023
Not everyone wants intricate nail art for Christmas, and that's perfectly fine! Here are 15 simple yet elegant Christmas nail ideas for 2023 that are easy to achieve but still capture the holiday spirit:
1. Classic Red Nails
Opt for a classic red nail polish for a timeless and festive look.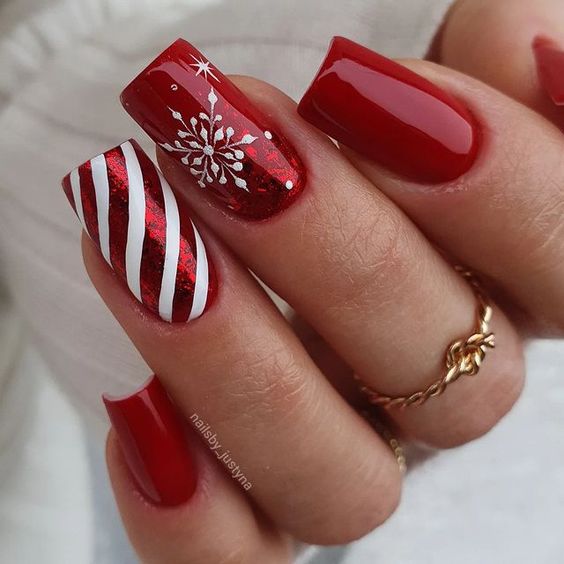 2. Frosted White
Paint your nails with a clean and crisp white polish to mimic a snowy winter landscape.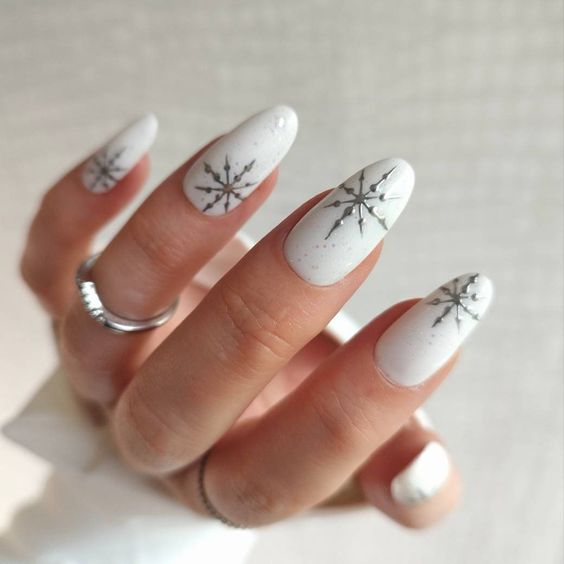 3. Gold Accents
Add a touch of glamour with subtle gold accents, like a gold stripe or dot.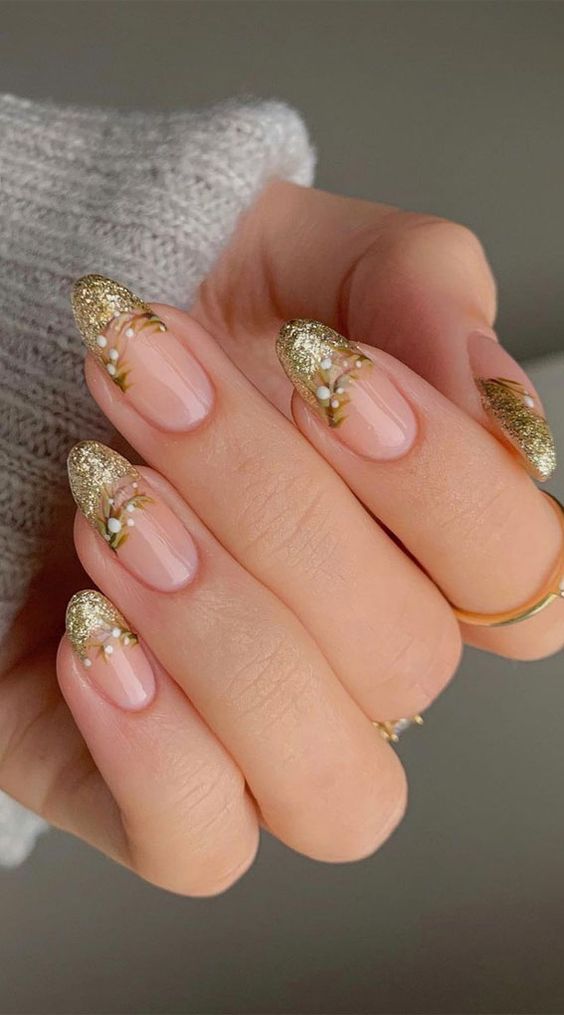 4. Green French Tips
Keep it simple with green French tips for a subtle nod to Christmas.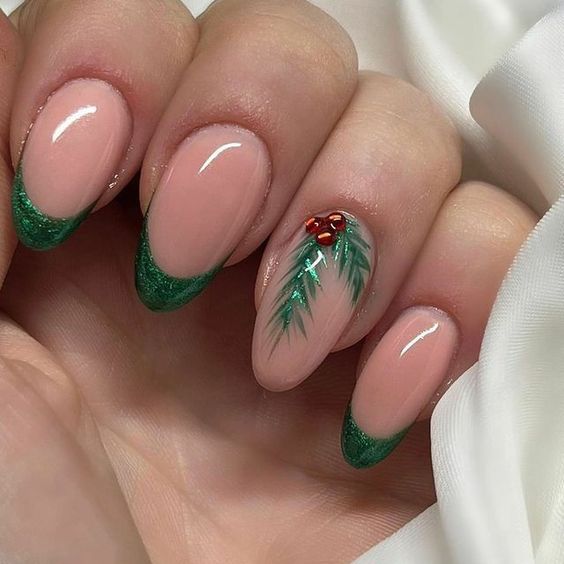 5. Silver Shimmer
Apply a silver shimmer polish for a touch of holiday sparkle.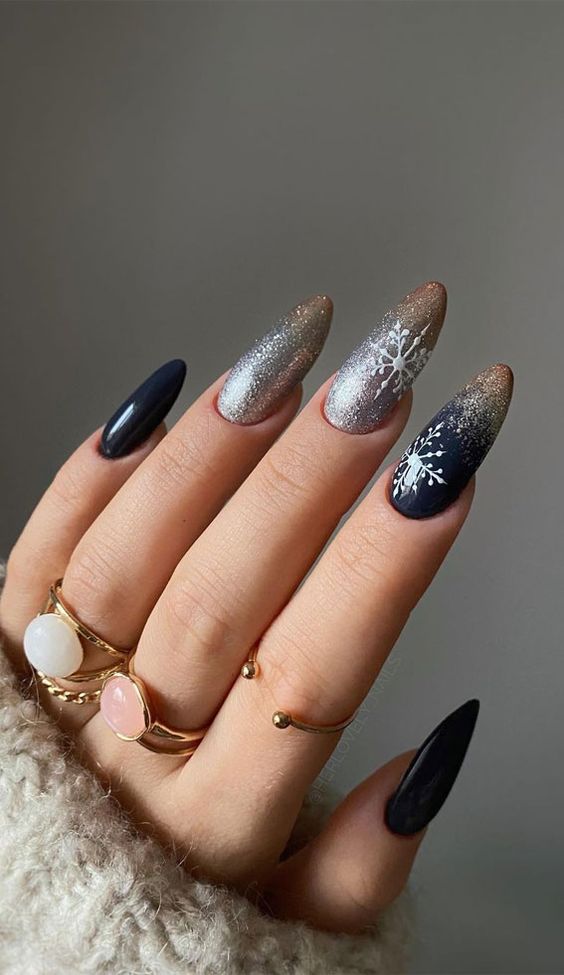 6. Red and Gold Half-Moons
Create half-moon shapes near your cuticles using red and gold polish.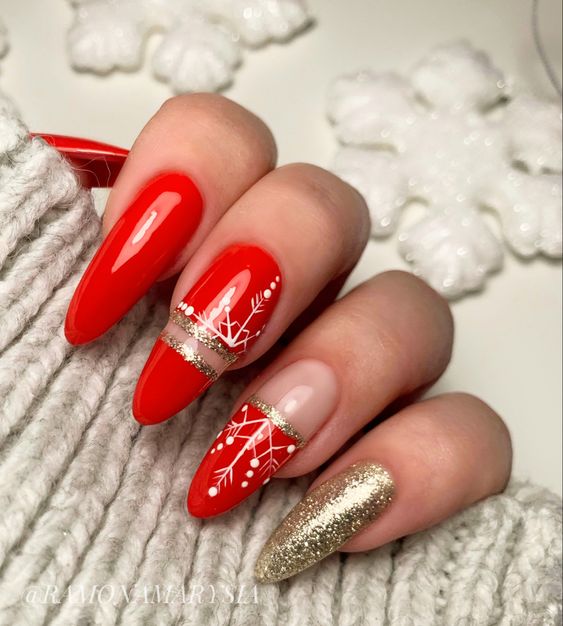 7. Minimalist Holly Leaves
Paint minimalist holly leaf designs with just a few simple green shapes and red dots.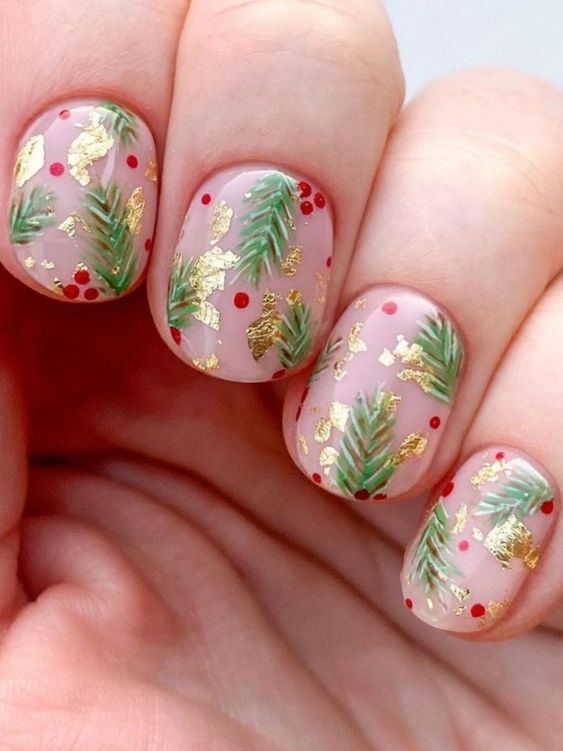 8. Single Snowflake
Accent one nail with a single snowflake in white or silver.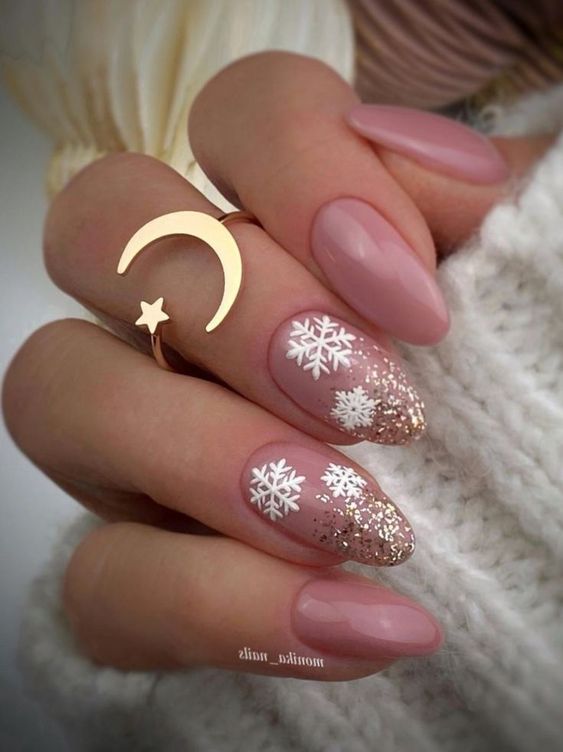 9. Matte Finish
Achieve an elegant look by using matte nail polish in classic Christmas colors.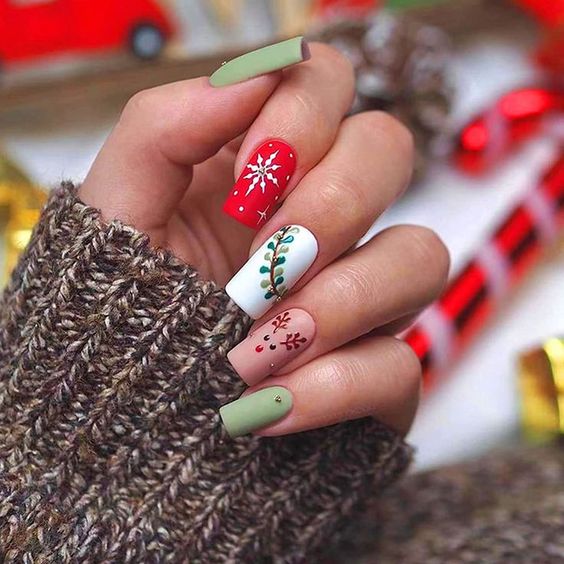 10. Icy Blue Nails
Opt for a light icy blue polish to capture the coolness of winter.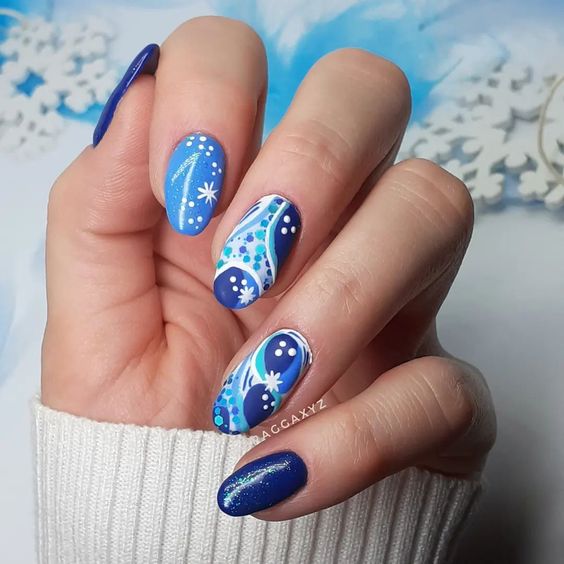 11. Subtle Candy Cane Stripes
Add a delicate candy cane stripe to one nail for a minimalist touch.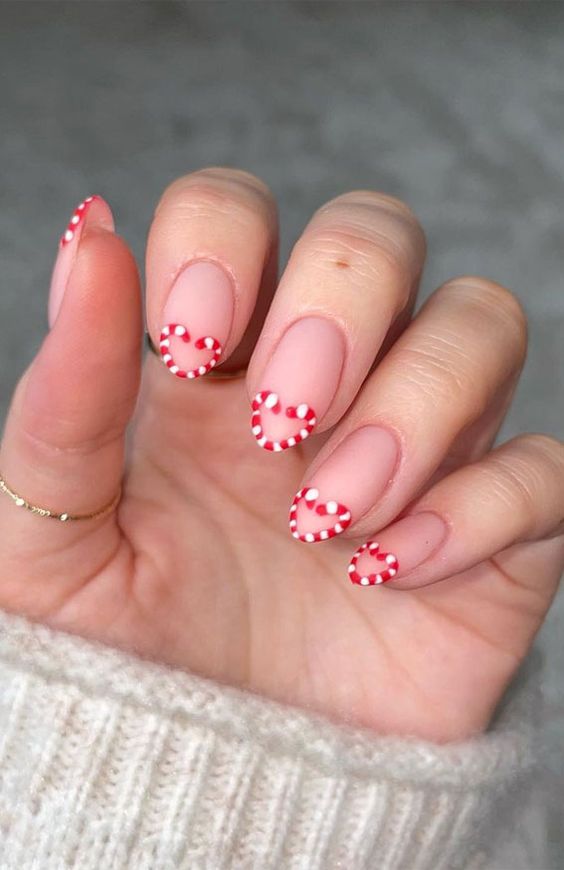 12. Festive French Manicure
Create a French manicure with red tips and a green or gold line.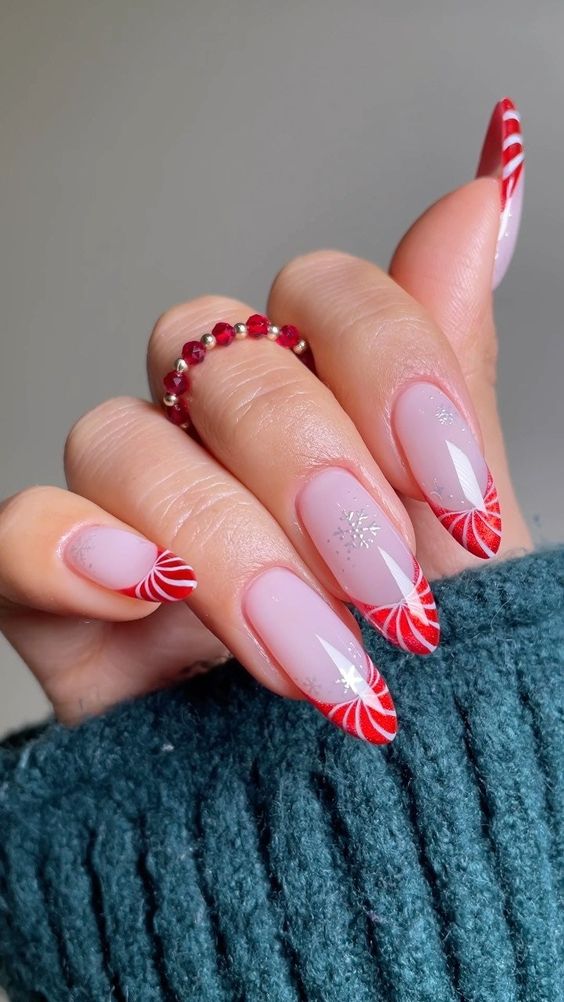 13. Single Ornament Accent
Highlight one nail with a simple hand-painted ornament design.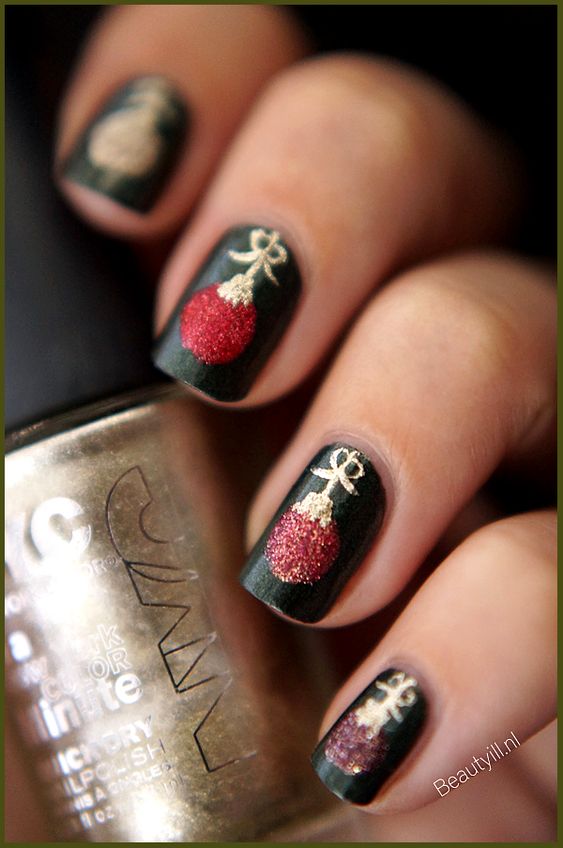 14. Christmas Tree Silhouette
Paint the silhouette of a Christmas tree in a subtle color.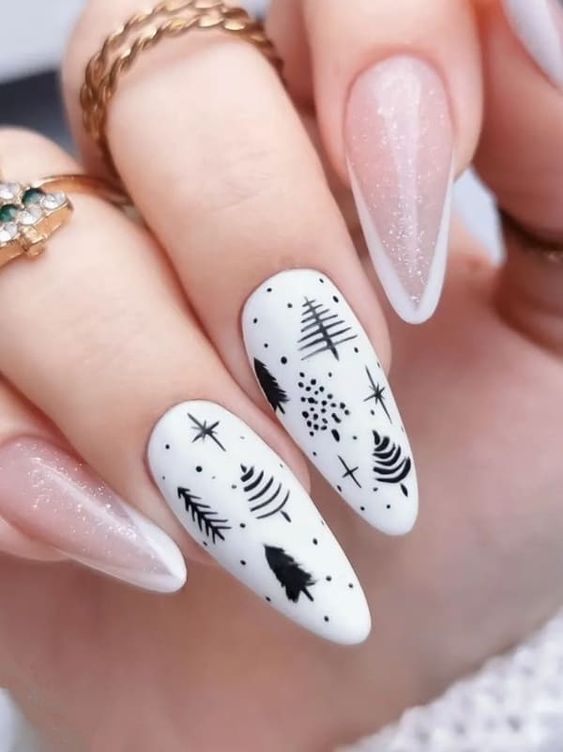 15. Golden Snowfall
Add tiny golden dots to mimic falling snow on a deep red or green base.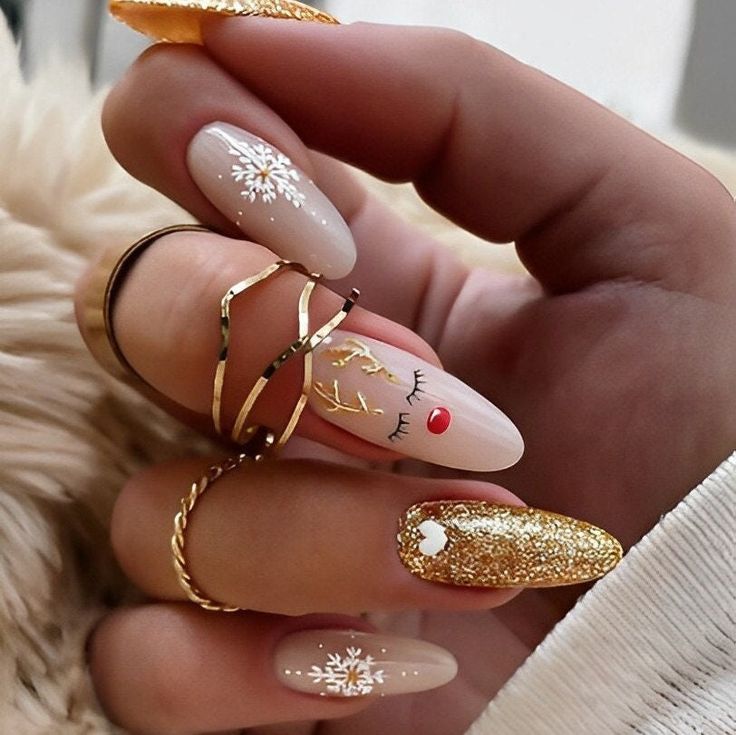 Save Pin