Nails
15 Snowflake-Inspired Winter Nail Art Ideas for 2023-2024
When winter arrives, it's time to embrace the beauty of snowflakes through stunning nail art. From intricate designs to subtle accents, these 15 snowflake-inspired nail art ideas for 2023-2024 will help you capture the magic of the season on your fingertips.
1. Classic Snowflake Elegance
Create a timeless look with delicate white snowflakes against a cool blue or gray background.

2. Frosty Gradient Nails
Achieve a frosty effect by blending shades of blue and white with snowflake accents for an ombre winter look.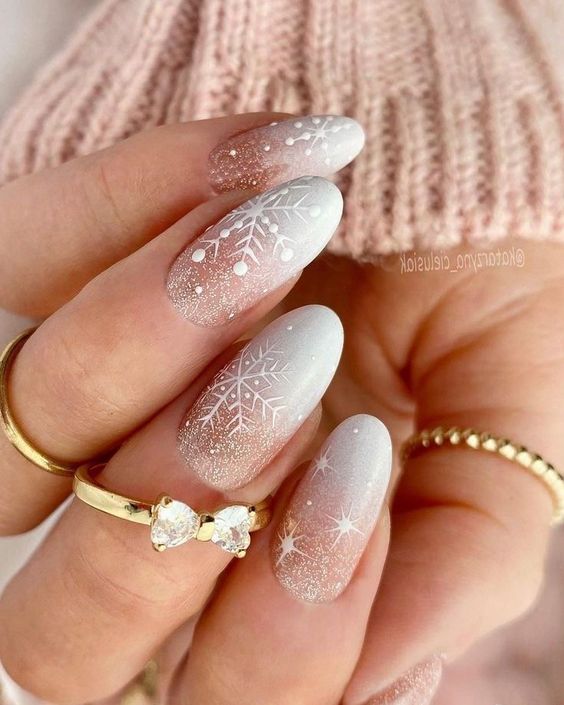 3. Iridescent Shimmer
Add a touch of magic with iridescent nail polish and intricate snowflake decals for a dreamy appearance.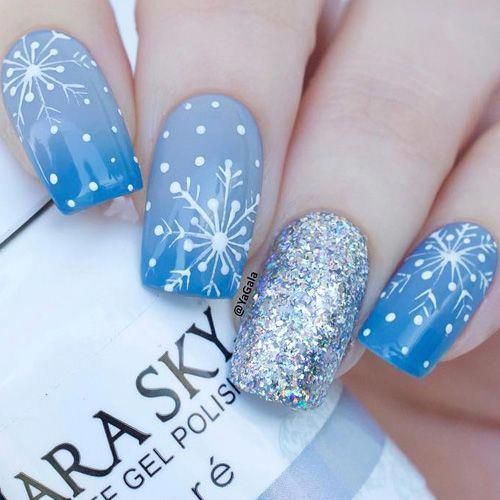 4. Silver Snowflakes on Black
Make a bold statement with silver snowflakes on a black background for a dramatic and chic look.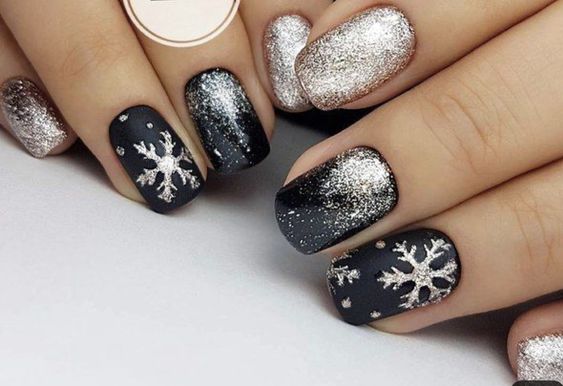 5. Gold and Glittering Flakes
Go for glamour by adorning your nails with gold snowflakes and glitter accents for a festive touch.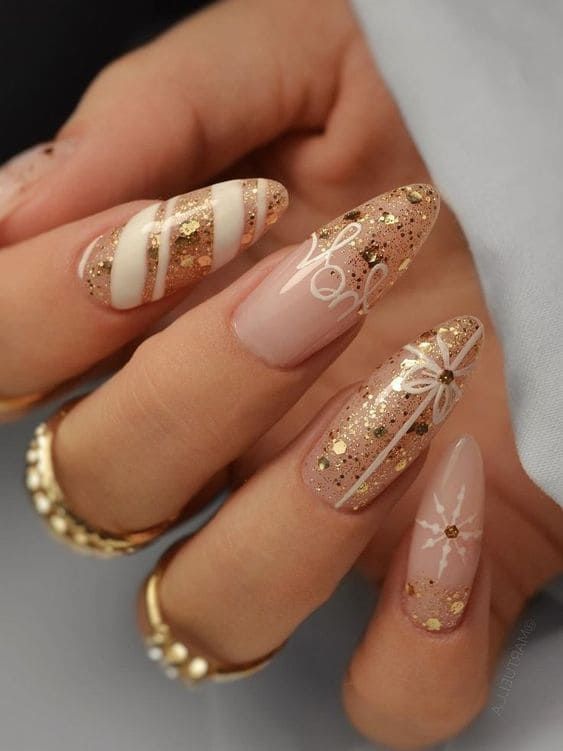 6. 3D Snowflakes
Apply raised 3D snowflake embellishments for a textured and eye-catching winter nail art.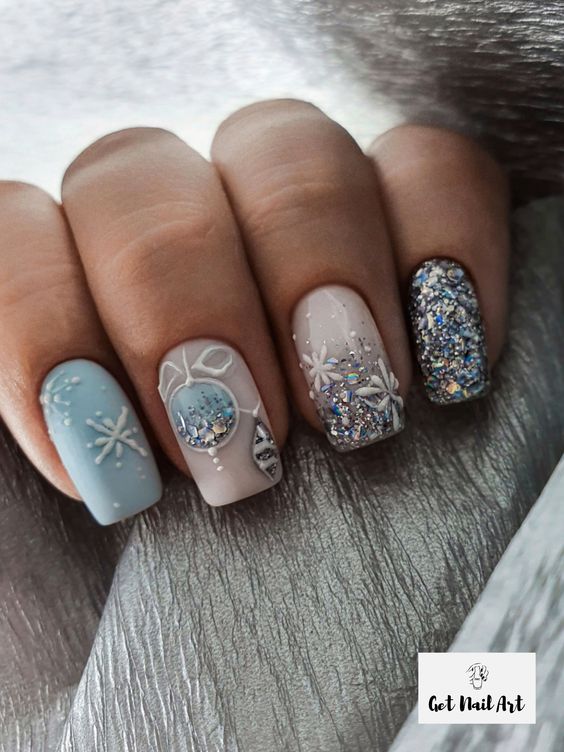 7. Sweater Weather Snowflakes
Combine snowflakes with cozy sweater-like patterns on your nails for a unique and charming look.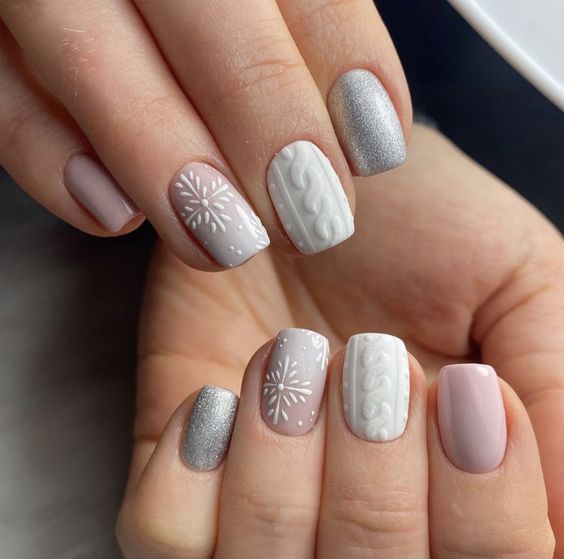 8. Muted Tones and Snowflakes
Choose muted winter colors like pale blue, lavender, or gray as a backdrop for your snowflake nail art.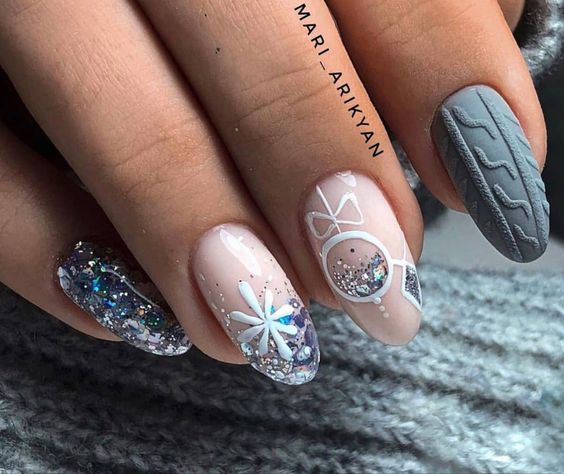 9. Snowy French Tips
Revamp the classic French manicure by adding snowflake details to the tips for an elegant winter twist.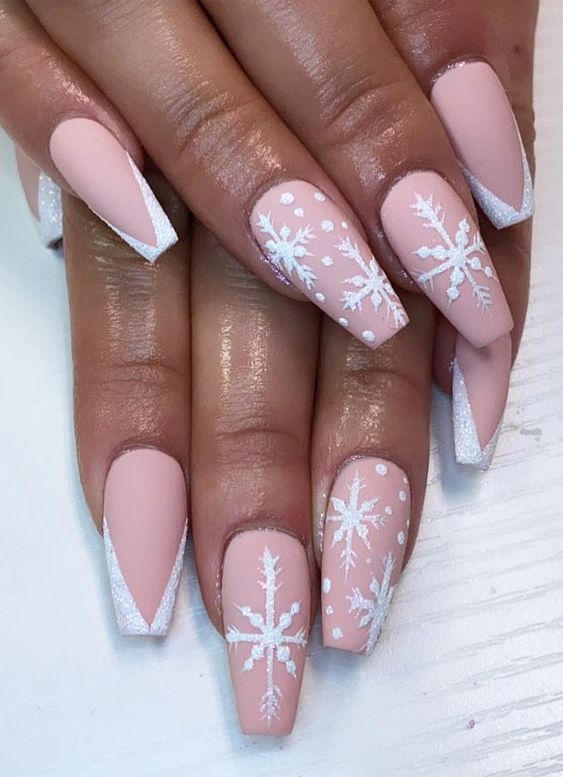 10. Sparkling Crystal Snowflakes
Enhance your nails with crystal or rhinestone-studded snowflakes for a dazzling and glamorous manicure.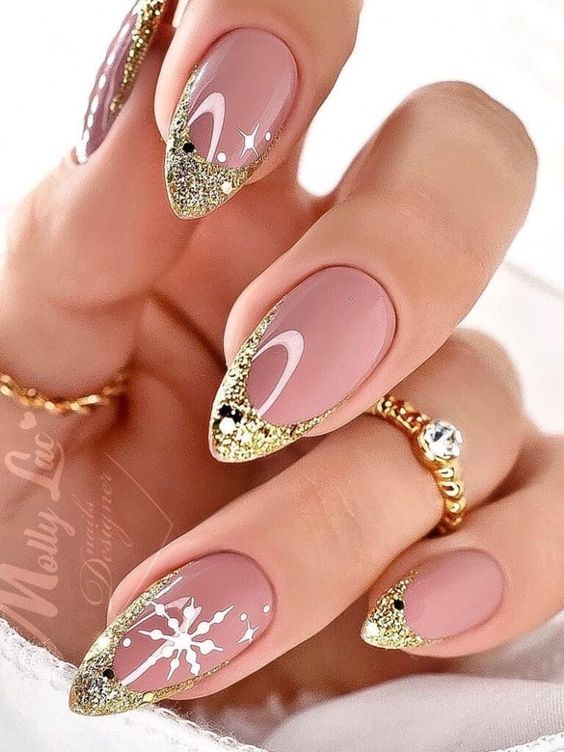 11. Minimalist Snowflake Accents
Add subtle snowflake accents to a few nails for a minimalist and sophisticated winter nail design.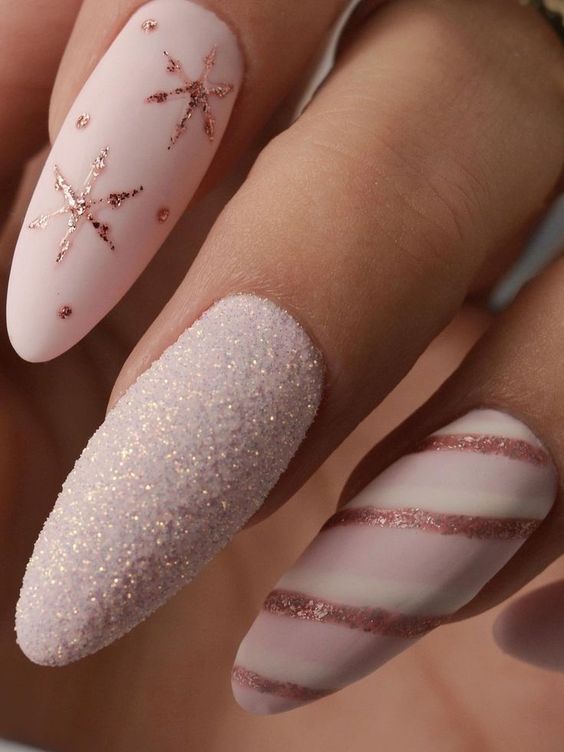 12. Nordic Snowflake Patterns
Draw inspiration from Nordic culture by incorporating intricate Scandinavian snowflake motifs into your nail art.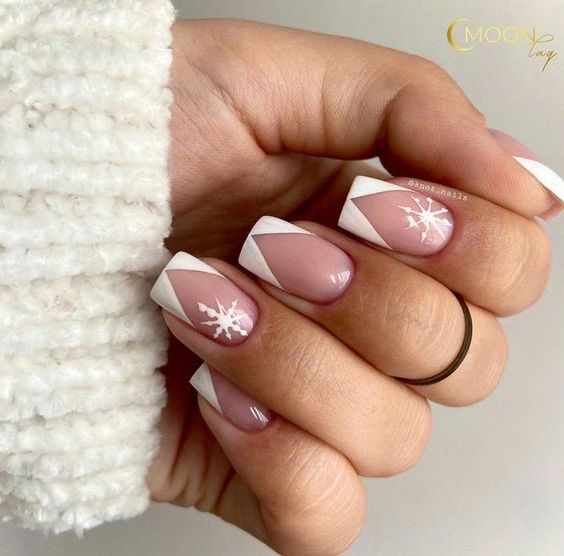 13. Snowy Night Sky
Create a winter night sky on your nails with dark blue polish and delicate silver or white snowflakes.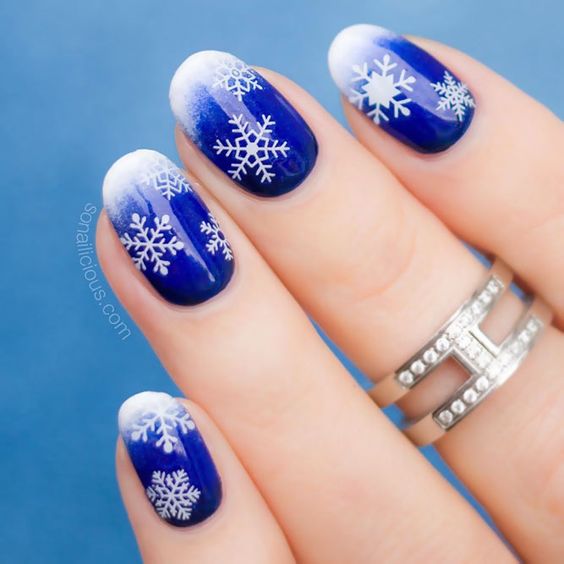 14. Snow Globe Nails
Capture the charm of a snow globe by featuring tiny snowflakes amidst a clear or glittery nail polish background.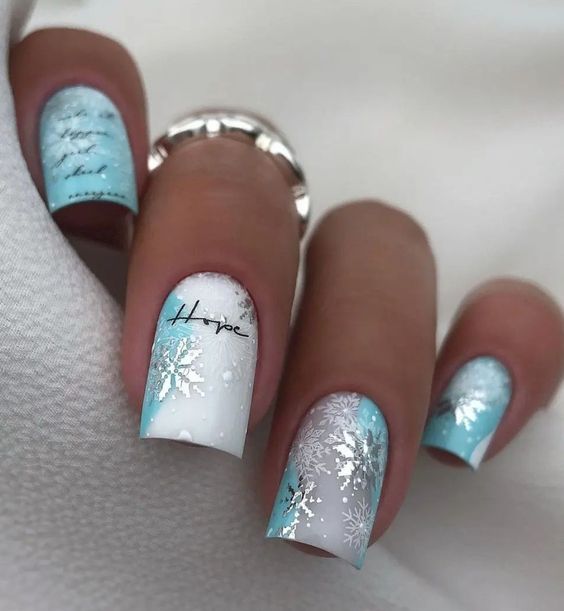 15. Winter Wonderland Landscape
Turn your nails into a winter wonderland by depicting snow-covered trees and snowflakes for a whimsical look.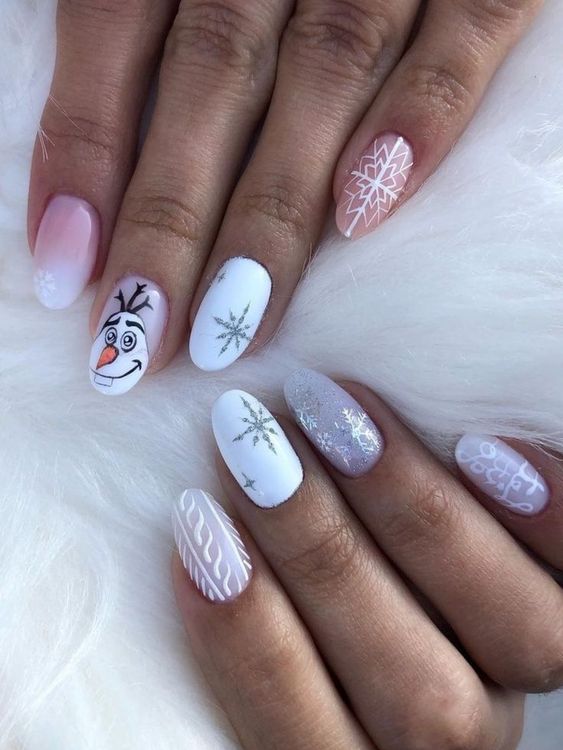 Save Pin