Nails
17 Festive Christmas Nail Designs for 2023
Christmas is a wonderful time to let your creativity shine with festive nail designs. Whether you prefer traditional themes or want to try something unique, here are 17 festive Christmas nail designs for 2023 to inspire your holiday manicure:
1. Classic Red and Green
Combine red and green nail polish for a classic and festive look.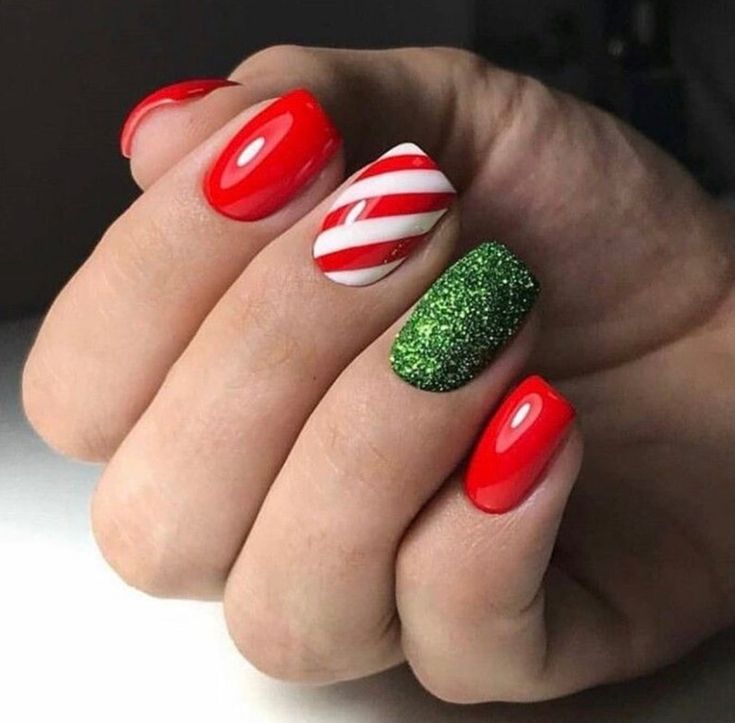 2. Santa Claus
Paint Santa's face, hat, and belt buckle on your nails for a jolly design.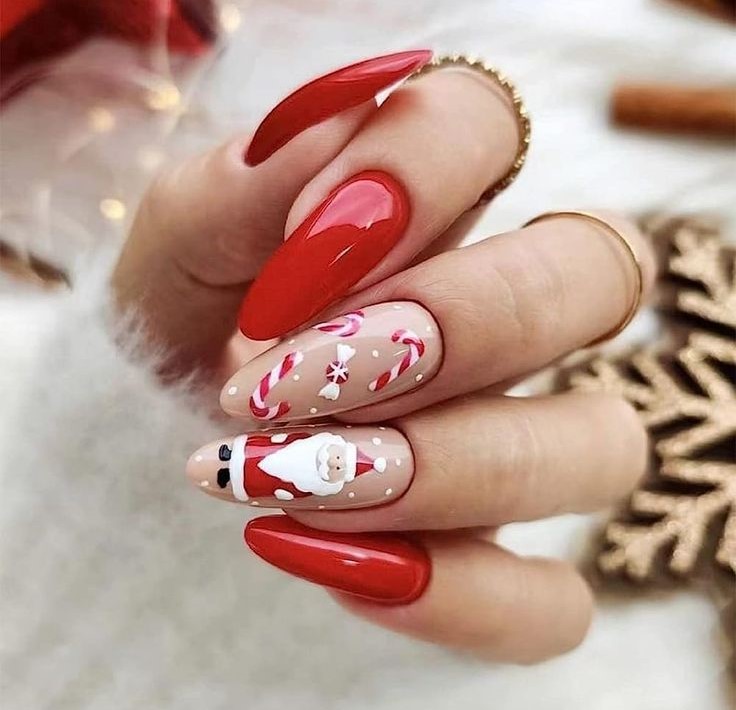 3. Golden Ornaments
Adorn your nails with hand-painted golden ornaments and bows for a touch of holiday charm.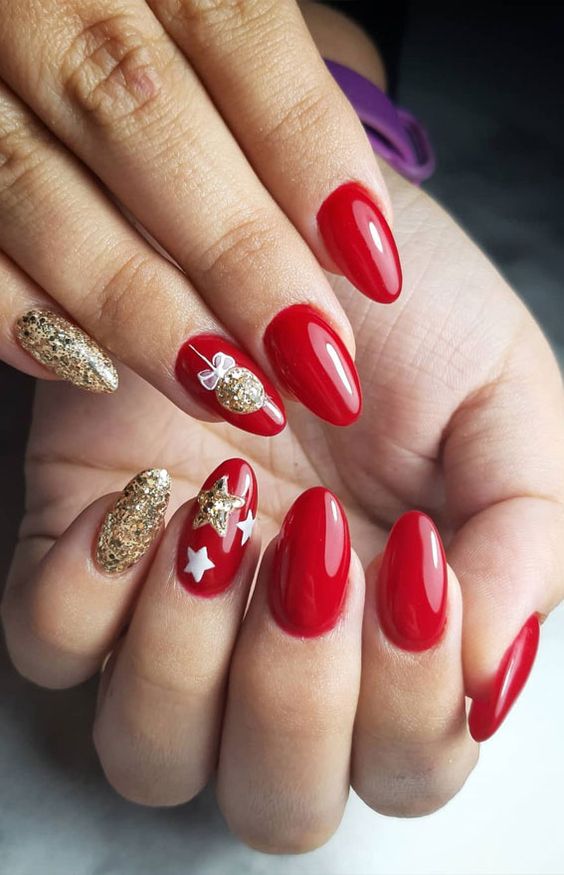 4. Snowy Landscape
Create a winter wonderland on your nails with snowy landscapes, snowflakes, and a serene blue background.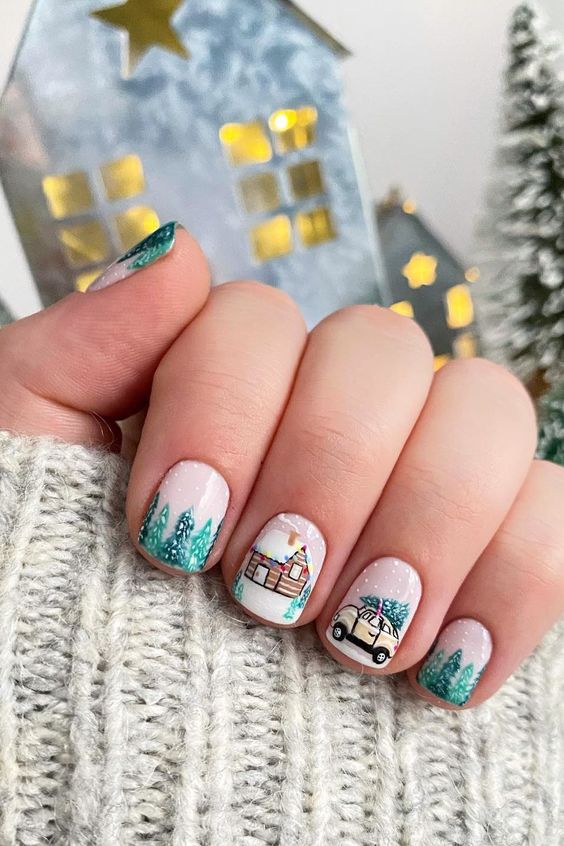 5. Candy Cane Stripes
Get playful with red and white candy cane stripes for a sweet and traditional look.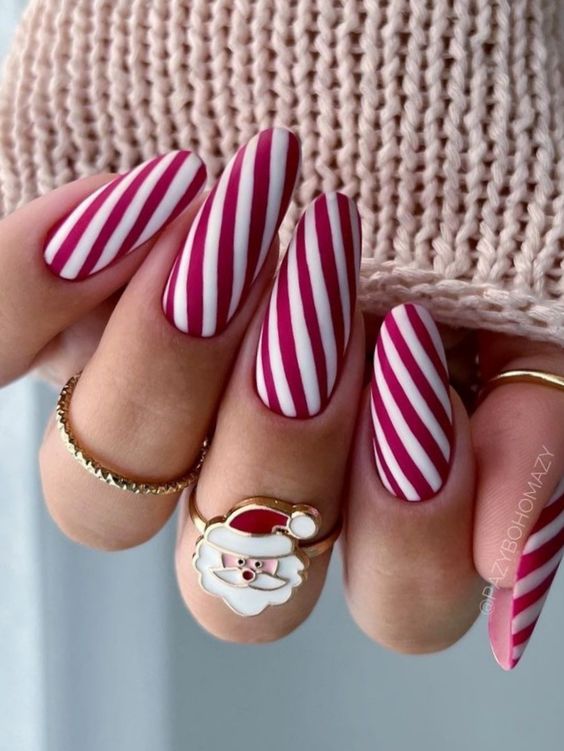 6. Elegant Snowflakes
Paint intricate and elegant snowflake designs on your nails for a sophisticated winter touch.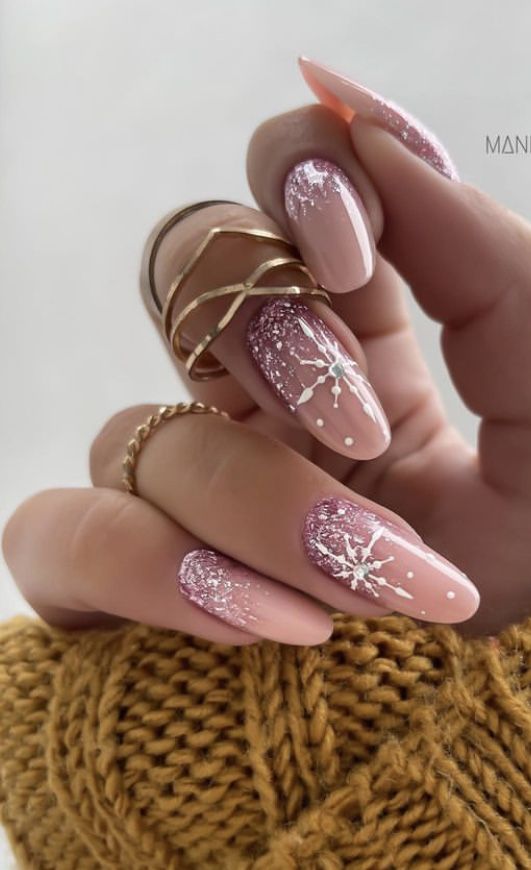 7. Santa's Reindeer
Showcase Santa's reindeer, including Rudolph, with adorable and detailed nail art.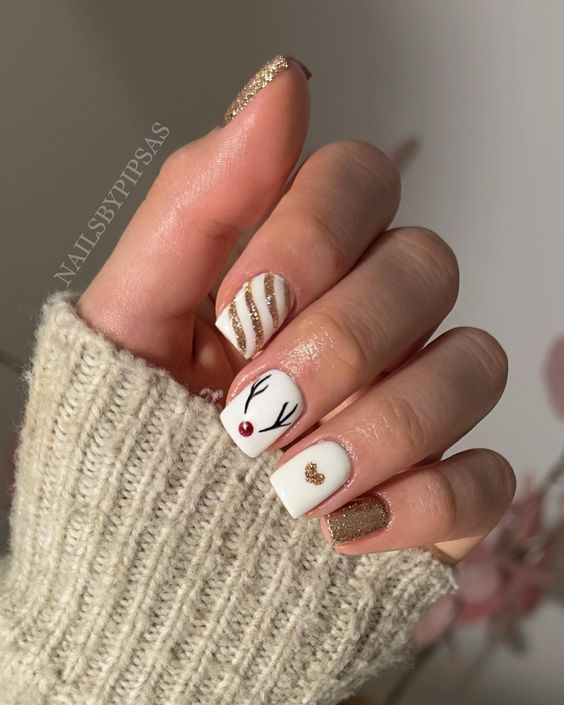 8. Christmas Lights
Create a festive ambiance with colorful Christmas lights along the tips of your nails.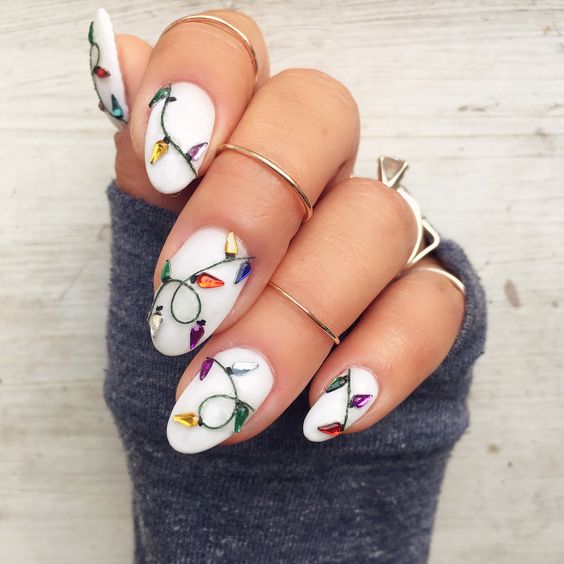 9. Gingerbread Cookies
Showcase adorable gingerbread cookie designs, complete with icing and candy decorations.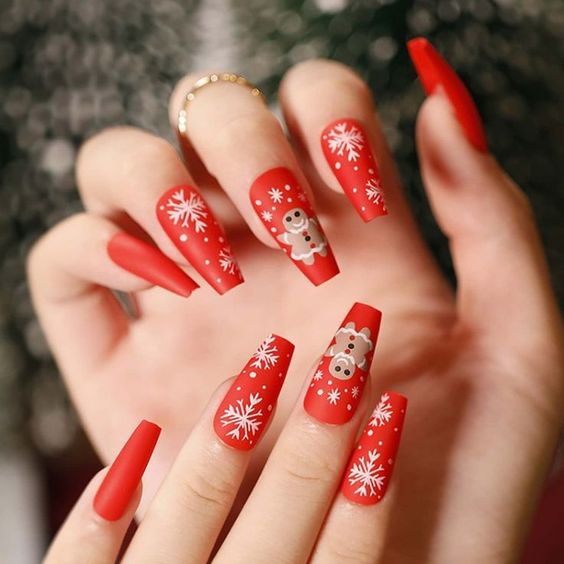 10. Festive Plaid
Embrace the coziness of plaid by incorporating red, green, and white plaid patterns into your nail art.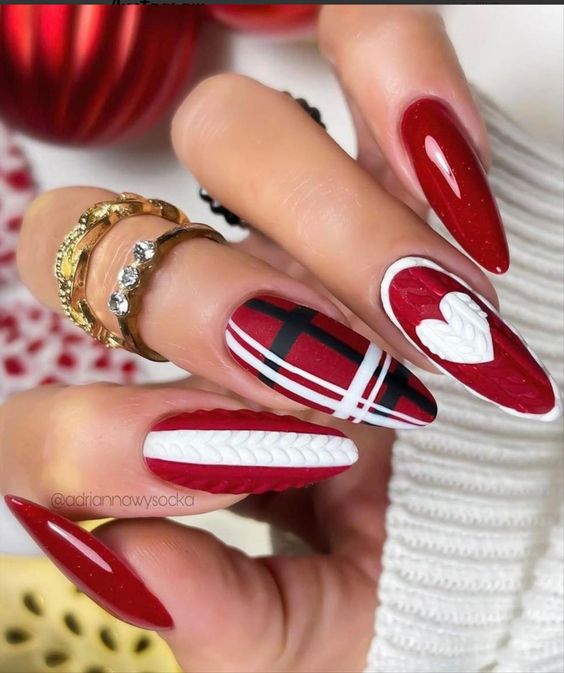 11. Frosty the Snowman
Bring Frosty to life on your nails with a cheerful and whimsical snowman design.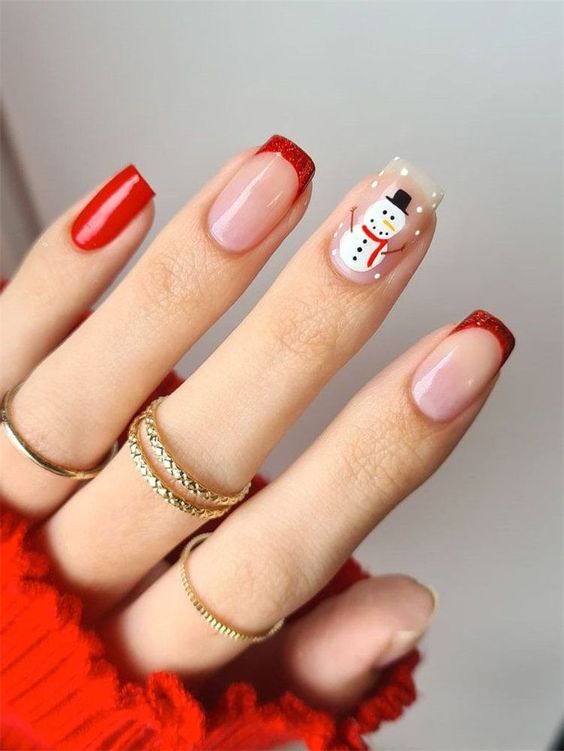 12. Golden Glitter
Add a touch of holiday sparkle with gold glitter accents on a deep blue or black background.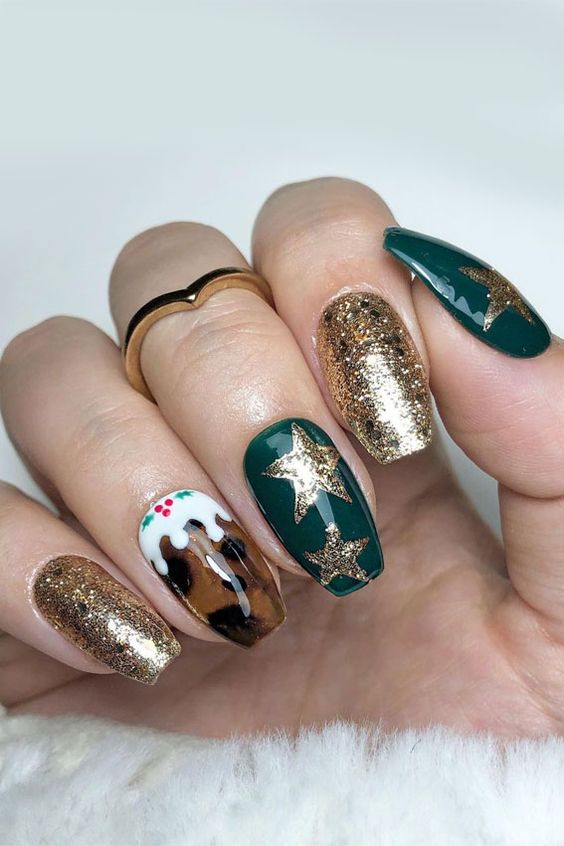 13. Mistletoe Magic
Paint delicate mistletoe nail art featuring tiny white berries for a touch of romance.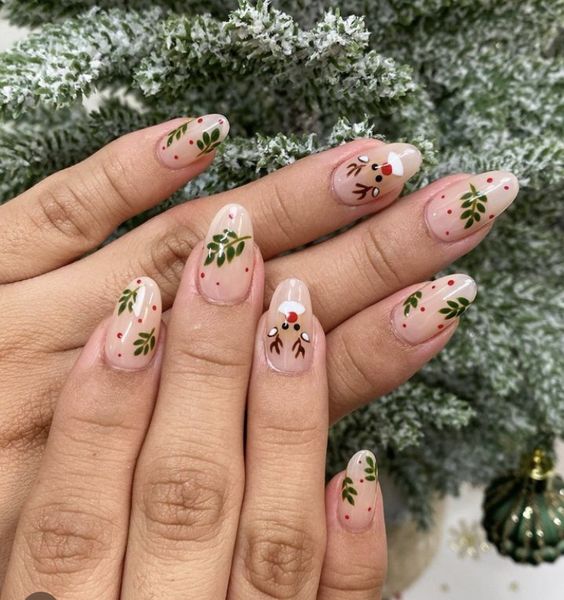 14. Holiday Sweater Patterns
Channel the warmth of a holiday sweater by incorporating intricate sweater patterns into your nail art.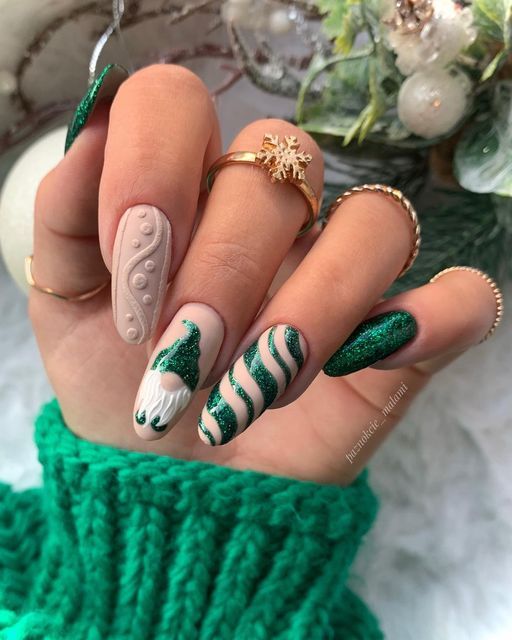 15. Christmas Ornaments
Paint delicate and colorful Christmas ornaments on your nails for a playful and festive look.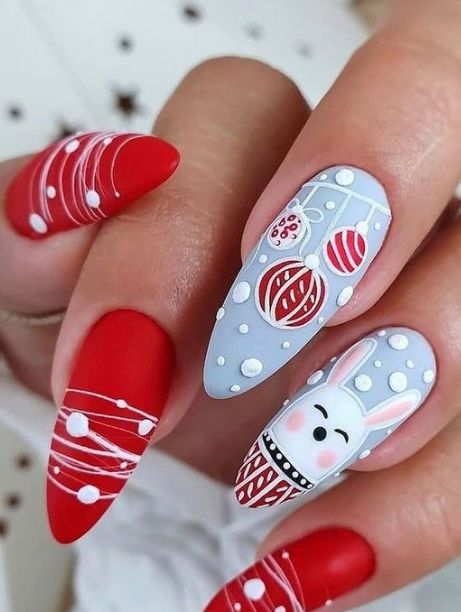 16. Winter Wonderland
Capture the serene beauty of winter with a nail art scene featuring snow-covered trees and a starry night sky.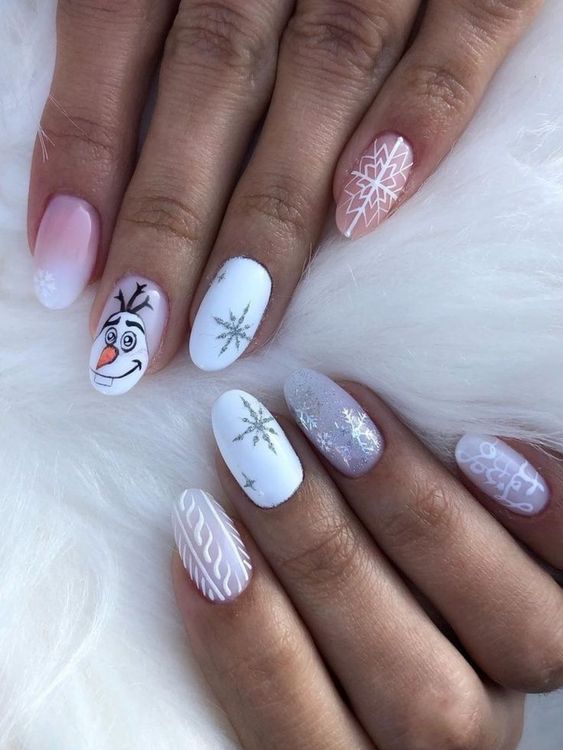 17. Hanukkah Nails
Celebrate Hanukkah with blue and silver nail art featuring menorahs, dreidels, and Star of David designs.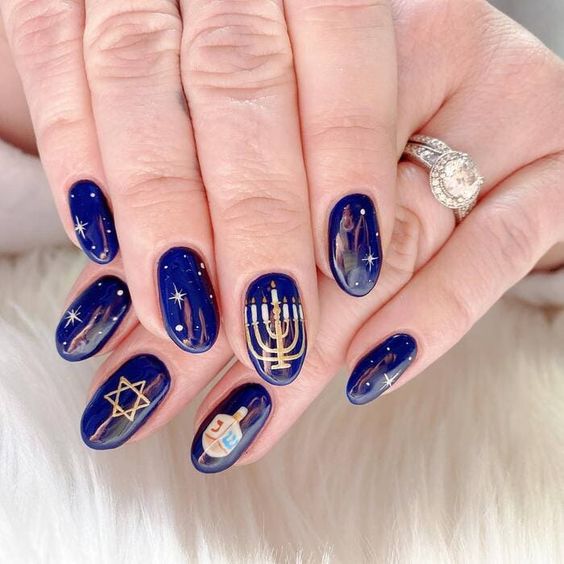 Save Pin