Nails
17 Stunning Long Almond Nail Design Ideas for Elegance and Glamour
Long almond nails have become a popular choice for those seeking a stylish and sophisticated nail look. Their tapered shape and extended length provide a canvas for creativity and artistry. In this article, we present 17 exquisite long almond nail design ideas that range from classic to trendy, allowing you to express your personality and elevate your style.
1. French Tip Elegance:
A timeless choice, the French tip on long almond nails adds a touch of sophistication. Opt for a traditional white tip or get creative with colors for a modern twist.

2. Glittering Glamour:
Elevate your nails with glitter accents. Whether it's a full glitter overlay or subtle sparkles, the shimmer adds a glamorous touch suitable for special occasions.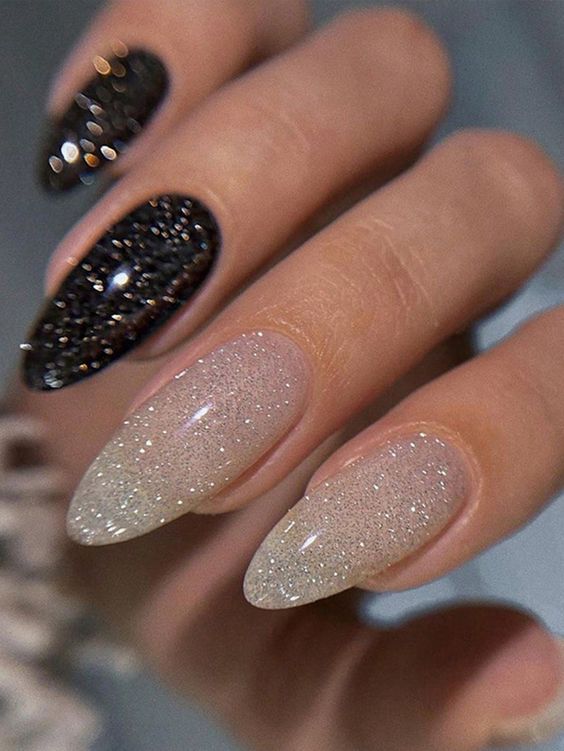 3. Minimalist Chic:
Embrace the beauty of simplicity with a minimalist design. A single accent nail, delicate lines, or a subtle color palette can create a chic and understated look.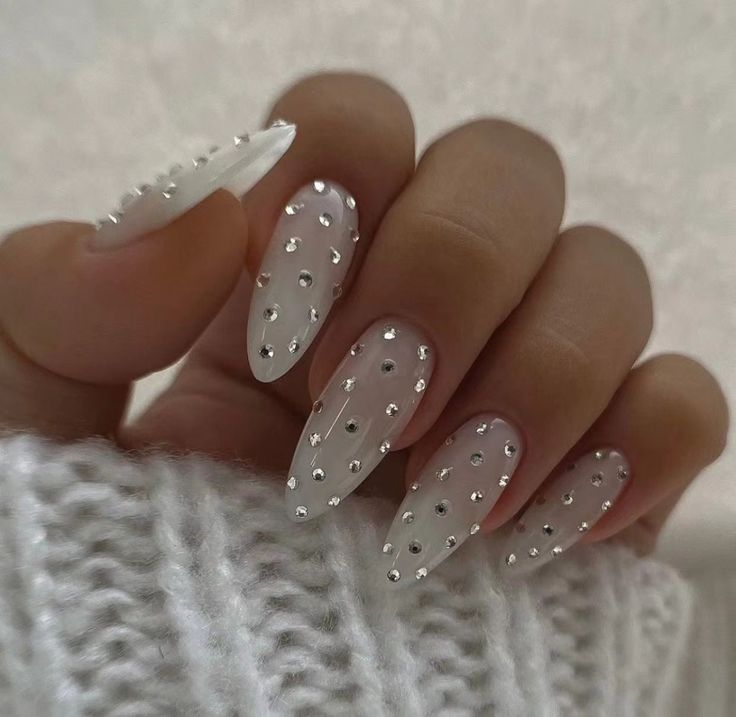 4. Marble Magic:
Marble nail art offers a blend of elegance and uniqueness. Create a marble effect using soft, muted tones for a polished and luxurious appearance.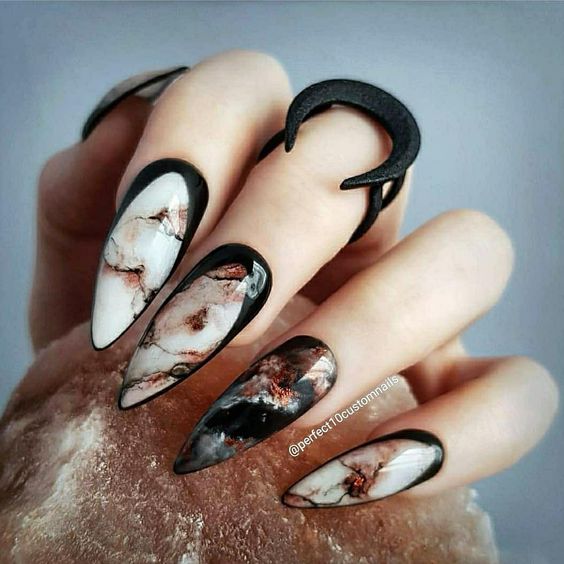 5. Floral Delight:
Incorporate intricate floral patterns for a romantic and feminine touch. Each nail can showcase a different flower or opt for a cohesive floral theme.
6. Geometric Precision:
Geometric designs on long almond nails are visually captivating. Experiment with triangles, squares, and lines to achieve a modern and artistic look.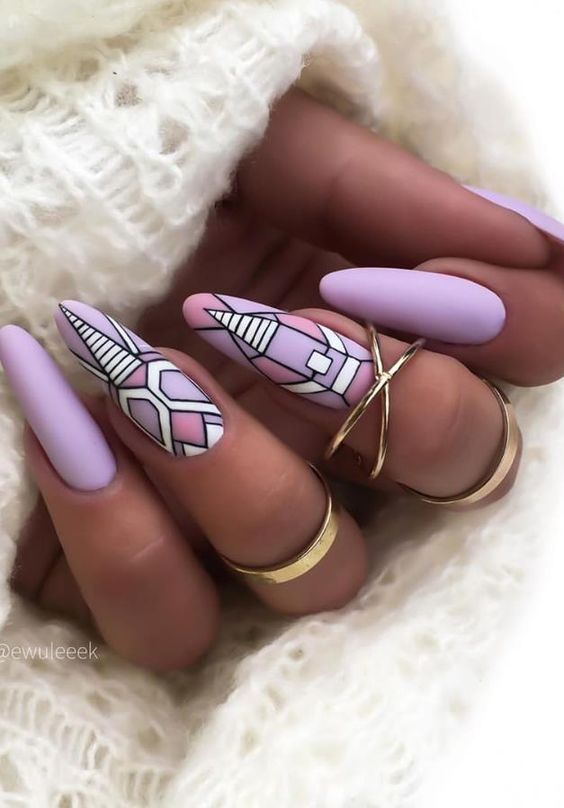 7. Ombre Omnipresence:
Ombre nails transition from one color to another, creating a gradient effect. Choose complementary hues to achieve a seamless and eye-catching design.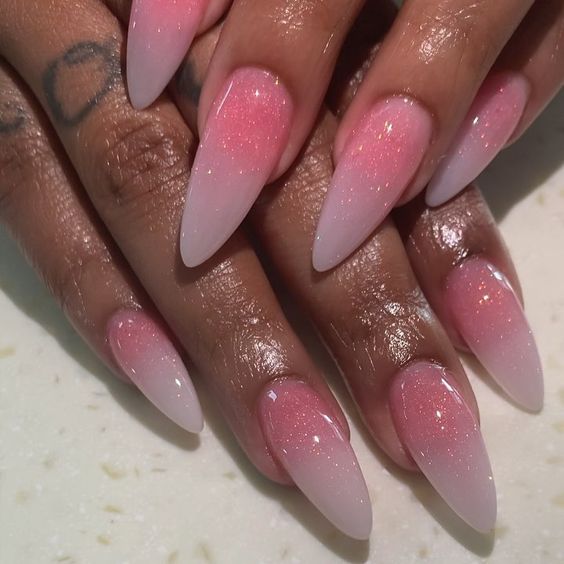 8. Vintage Vibes:
Channel retro elegance with vintage-inspired nail art. Think soft pastels, lace patterns, and delicate pearls for a nostalgic and classy appearance.
9. Crystal Embellishments:
Adorn your nails with crystals and gemstones for a truly luxurious look. From subtle accents to full-on bling, crystals add opulence and charm.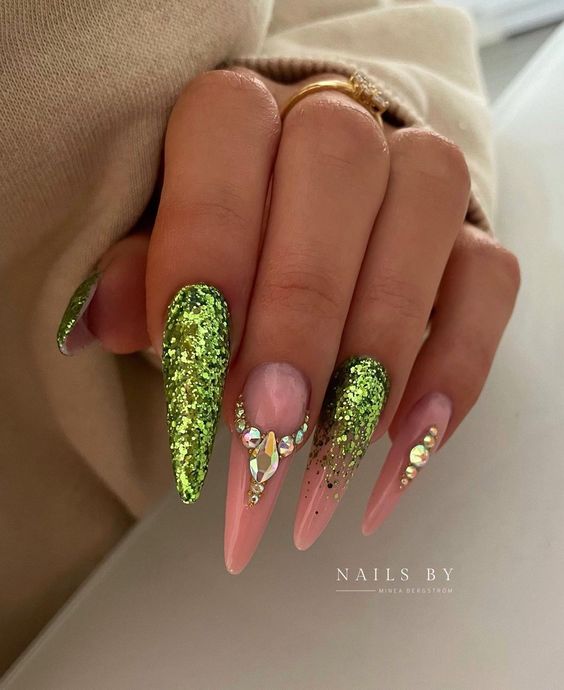 10. Artsy Abstract:
Let your creativity shine with abstract nail designs. Experiment with bold colors, asymmetrical shapes, and splashes of paint for an artsy statement.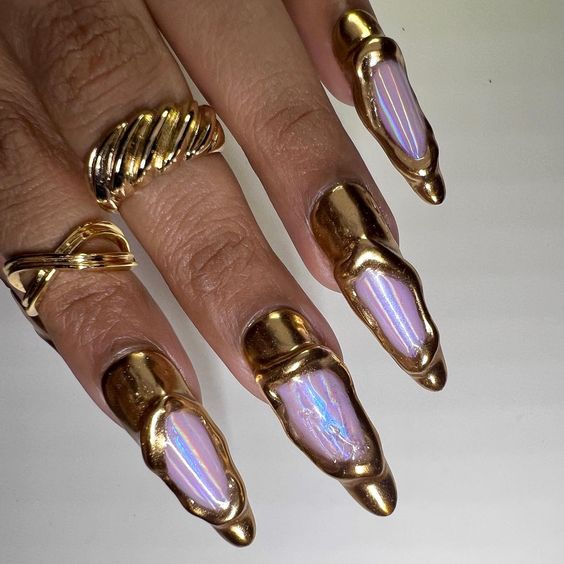 11. Holographic Hues:
Holographic nail polish creates an otherworldly shimmer that changes with the light. This futuristic choice adds a touch of mystique to your nails.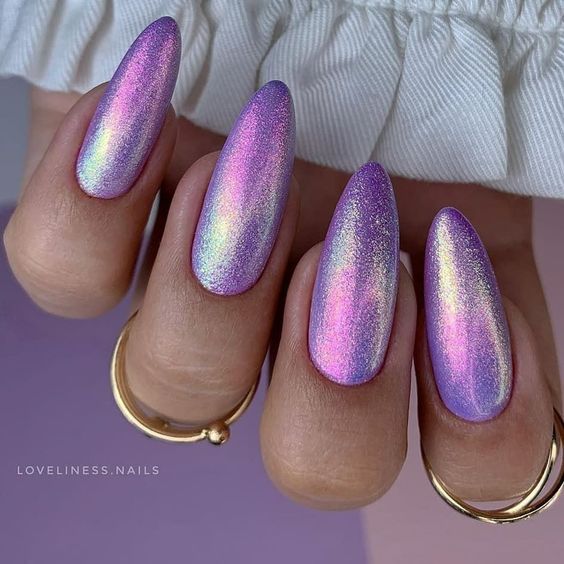 12. Metallic Marvel:
Metallic shades like gold, silver, and rose gold add a touch of opulence. Use metallic nail polishes to create intricate patterns or accent details.
13. Edgy Matte:
Matte nail polish exudes an edgy vibe. Combine matte textures with glossy accents or incorporate negative space for a trendy and unique appearance.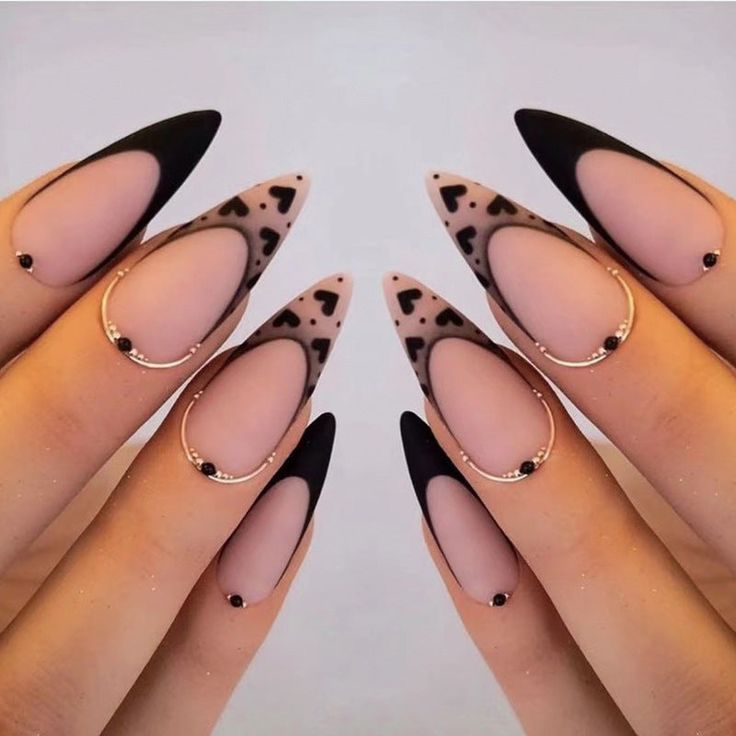 14. Playful Pastels:
Pastel shades are perfect for a soft and playful nail look. Mix and match pastel colors, or use them as a base for intricate designs.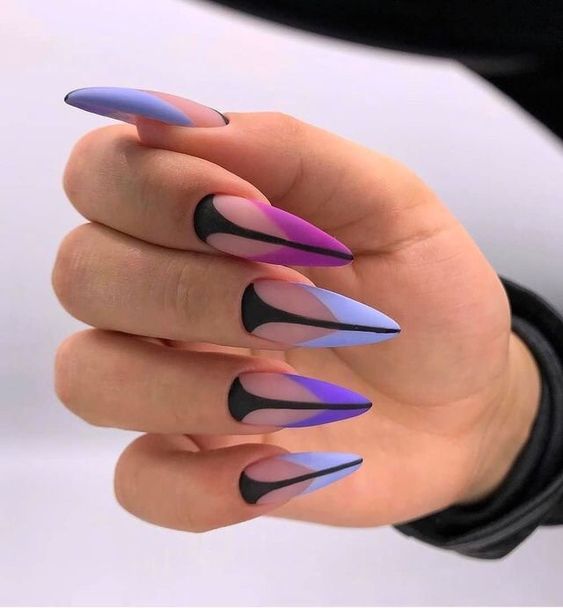 15. Nature-Inspired:
Draw inspiration from nature with nail art depicting landscapes, animals, or elements like leaves and feathers. This artistic choice is sure to stand out.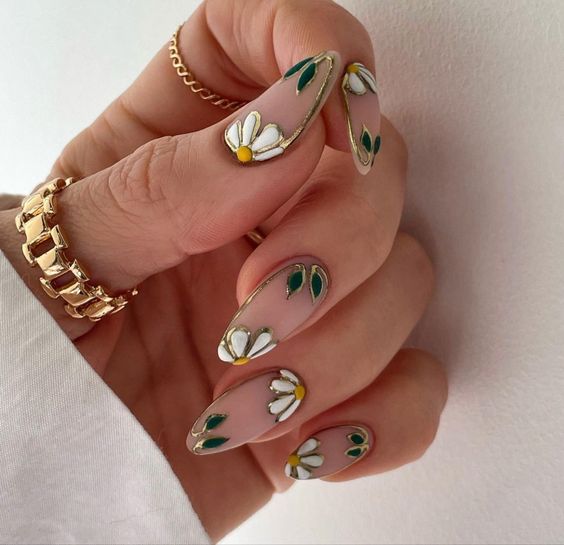 16. Nautical Nails:
Embrace a nautical theme with stripes, anchors, and ocean-inspired designs. Blue and white color palettes capture the essence of the sea.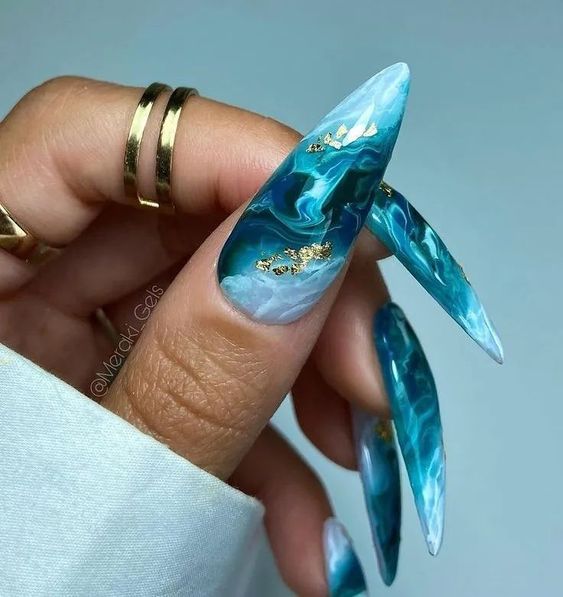 17. Elegant Lace:
Lace patterns create an air of elegance and refinement. Use delicate lace designs on one or more nails to achieve a sophisticated look.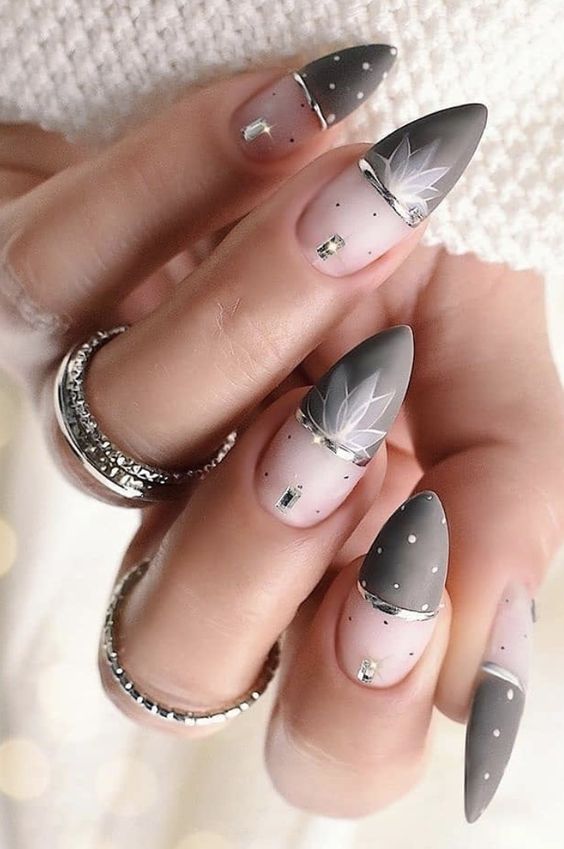 Save Pin