Nails
19 Stunning Silver Nail Design Ideas for a Dazzling Look
Silver nail designs are perfect for adding a touch of glamour and sophistication to your manicure. Whether you prefer minimalist styles or intricate nail art, here are 19 stunning silver nail design ideas to inspire your next dazzling look:
1. Classic Silver French Tips
Embrace the timeless elegance of silver French tips for a chic and polished appearance.

2. Metallic Silver Chrome Nails
Opt for metallic silver chrome nails that offer a mirror-like shine for a futuristic and eye-catching look.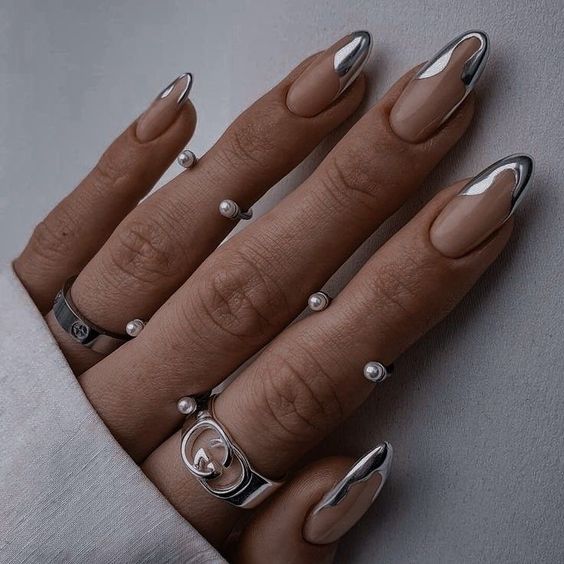 3. Silver Glitter Gradient
Create a stunning silver glitter gradient on your nails for a glamorous and mesmerizing effect.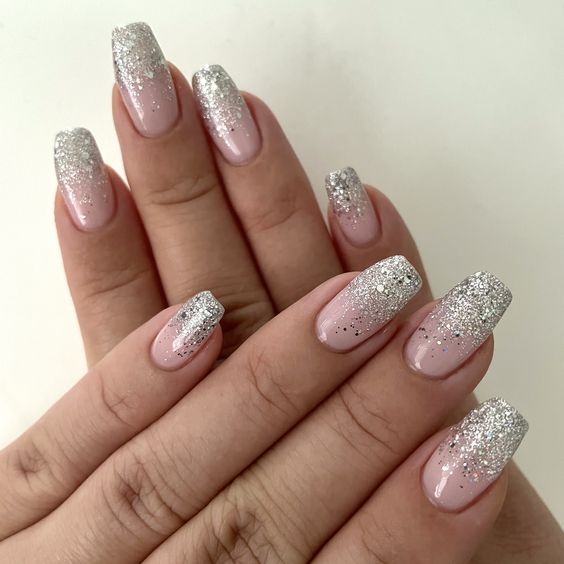 4. Silver Foil Accents
Add silver foil accents to your nails for a modern and artistic touch.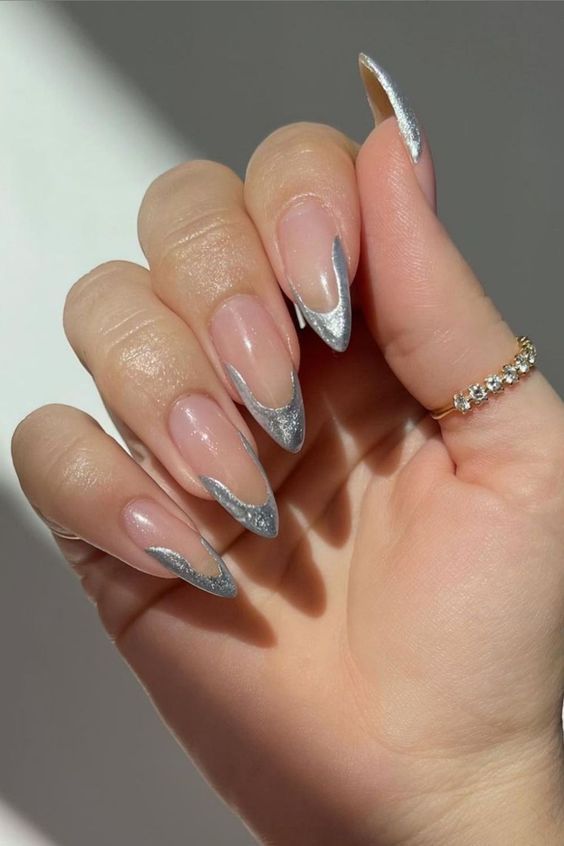 5. Silver Holographic Nails
Choose holographic silver nail polish for a mesmerizing and multidimensional look.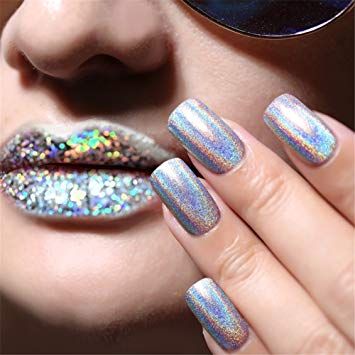 6. Silver Moon Manicure
Create a moon manicure with silver nail polish for a chic and contemporary style.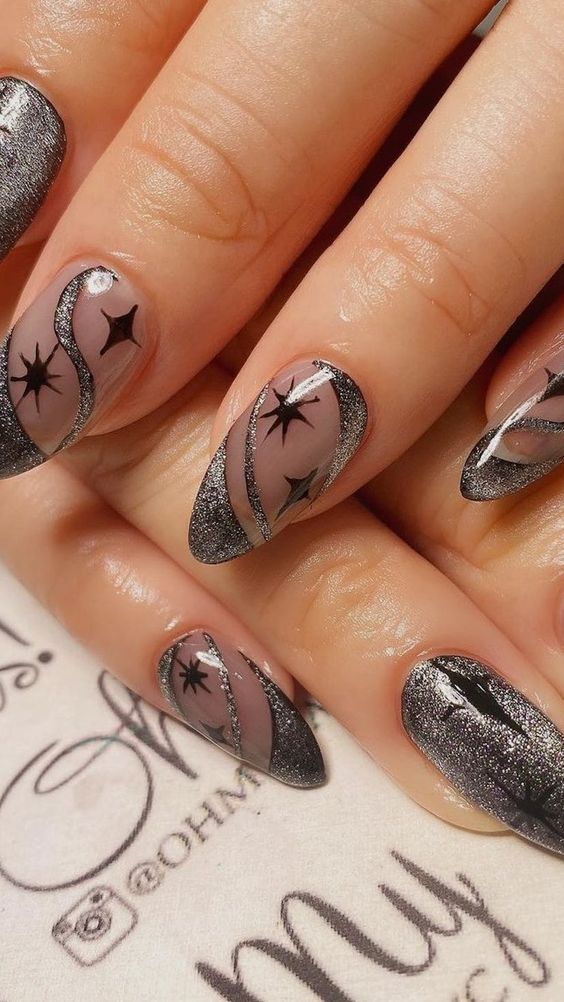 7. Silver Stiletto Nails
Opt for stiletto-shaped nails in silver for a bold and edgy appearance.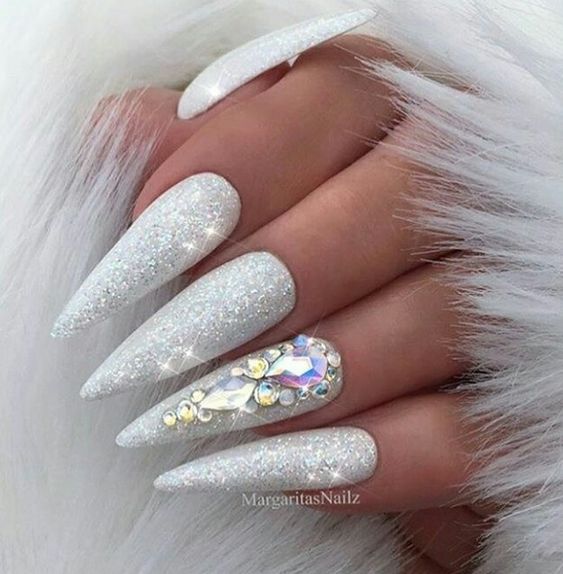 8. Silver Nail Stripes
Add silver nail stripes for a sleek and sophisticated design.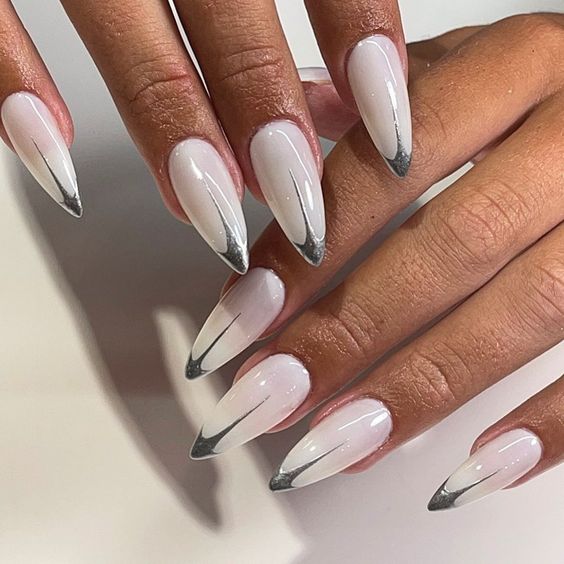 9. Silver Marble Nails
Create a marbled effect with silver nail polish for a unique and artistic look.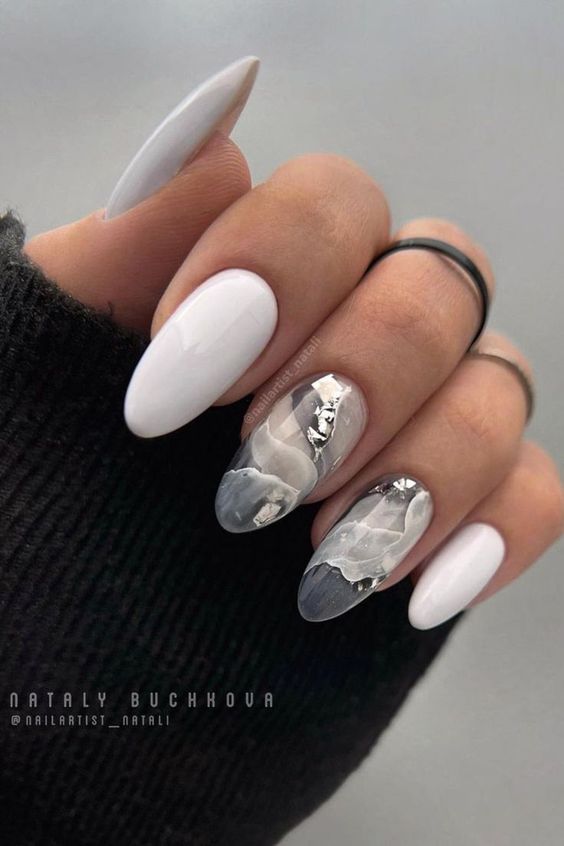 10. Silver Glitter Cuticles
Apply silver glitter near the cuticles for a stylish and elegant accent.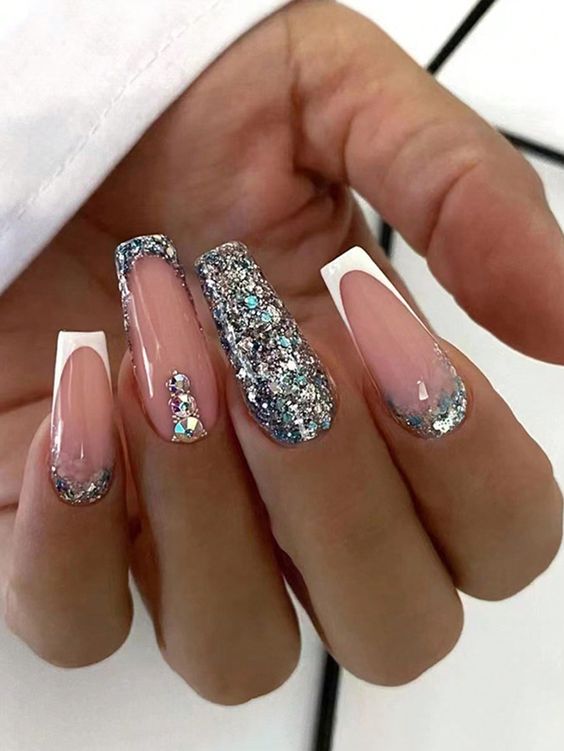 11. Silver Ombre Nails
Achieve an ombre effect using various shades of silver nail polish for a gradient look.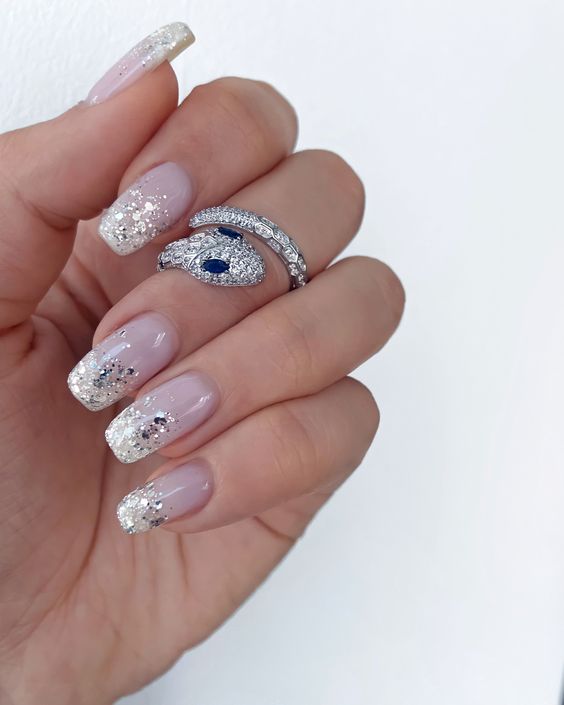 12. Silver Snowflake Nail Art
Add delicate silver snowflake nail art for a festive and wintery design.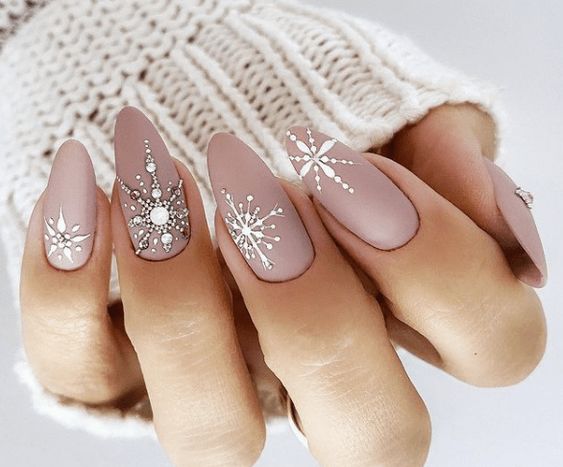 13. Silver Starry Sky Nails
Create a starry sky with silver glitter and tiny star decals for a celestial and dreamy appearance.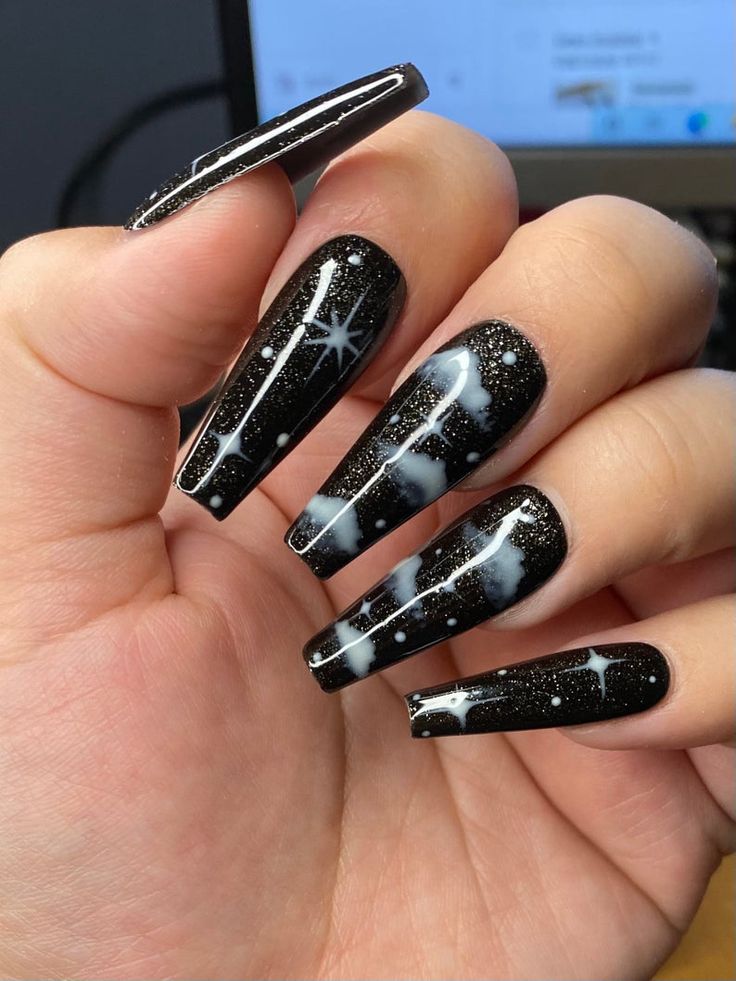 14. Silver and Black Nails
Pair silver with black for a chic and sophisticated color combination.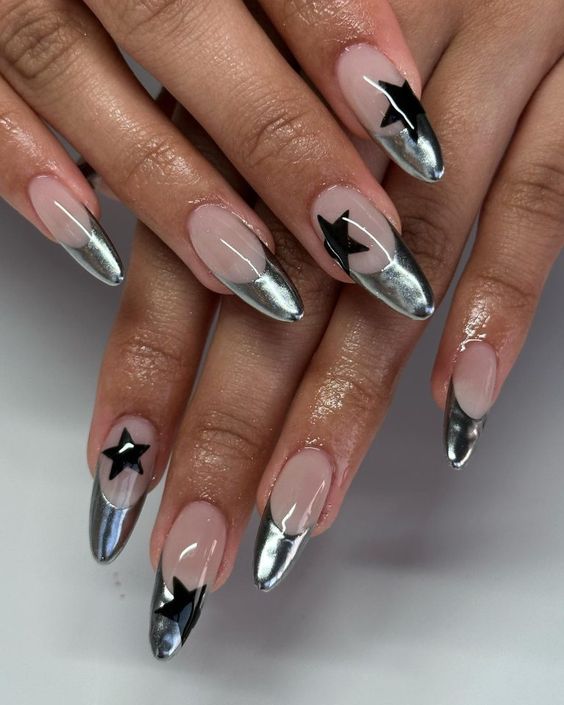 15. Silver Herringbone Pattern
Create a herringbone pattern with silver nail tape for a modern and geometric design.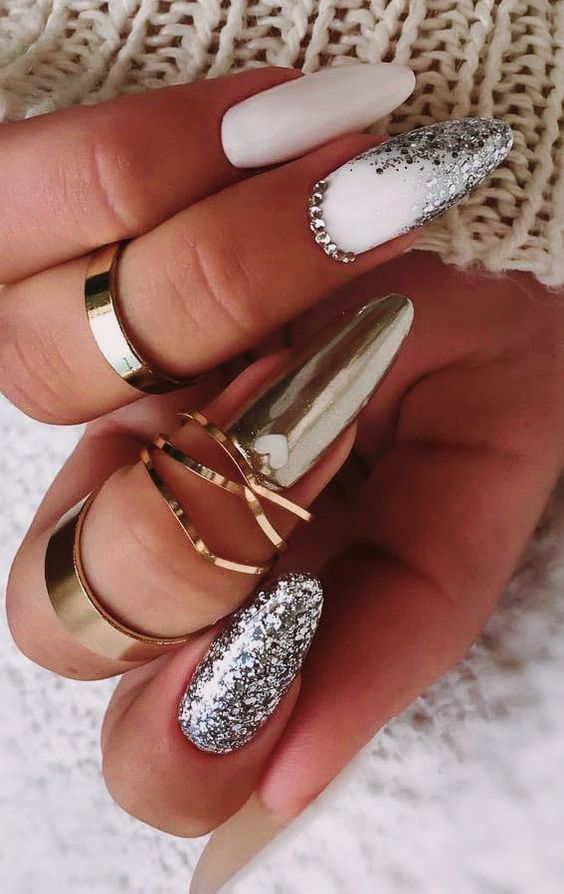 16. Silver 3D Embellishments
Add 3D silver embellishments like studs or rhinestones for a luxurious and opulent look.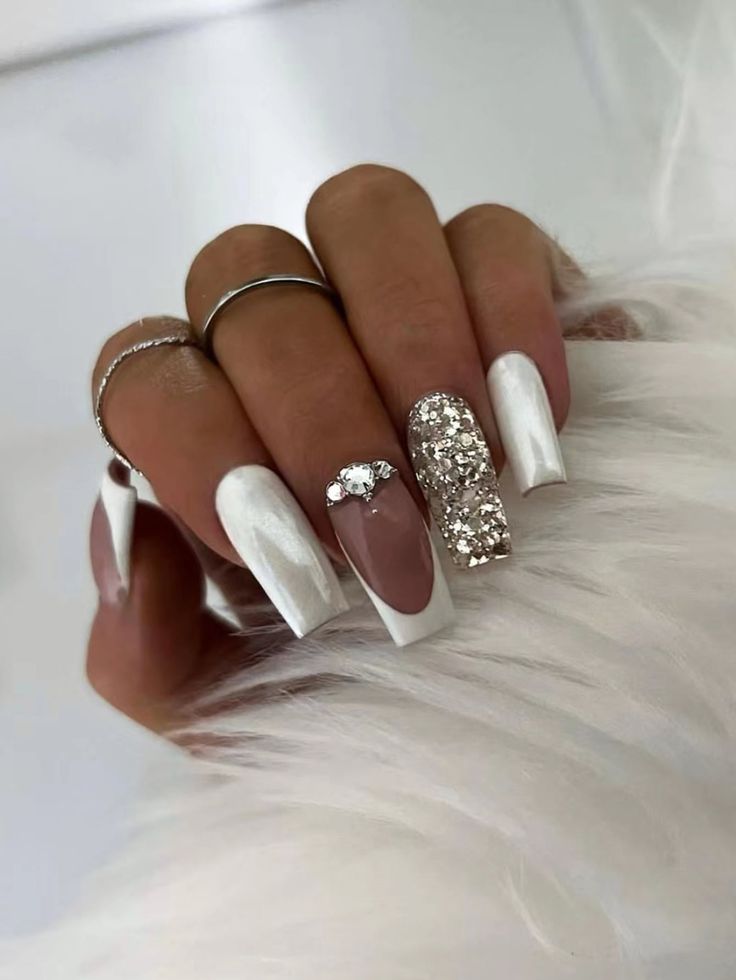 17. Silver Floral Nail Art
Incorporate delicate silver floral nail art for a romantic and feminine touch.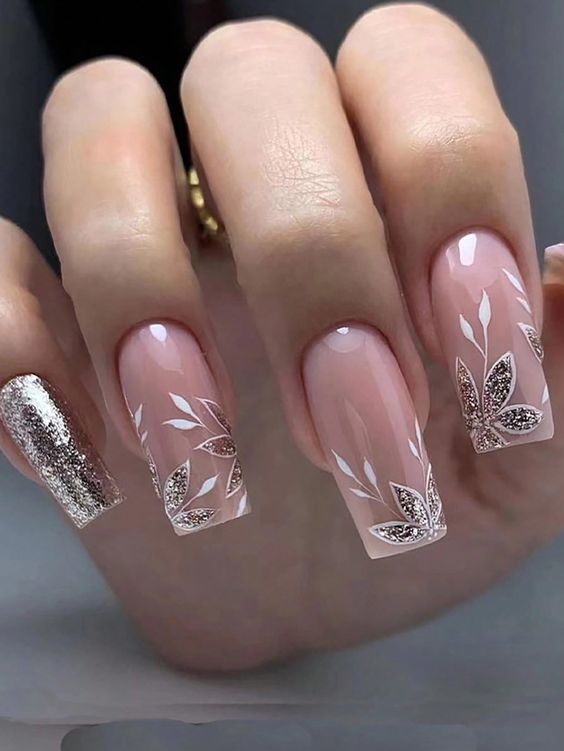 18. Silver Matte Nails
Go for a matte finish in silver for a trendy and velvety appearance.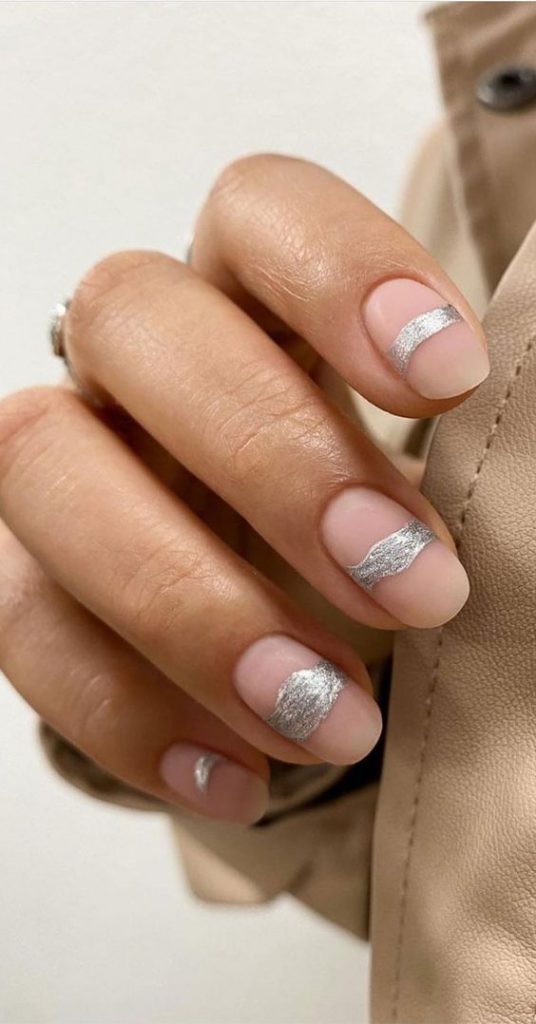 19. Silver and Pastel Nails
Combine silver with pastel colors for a soft and dreamy design.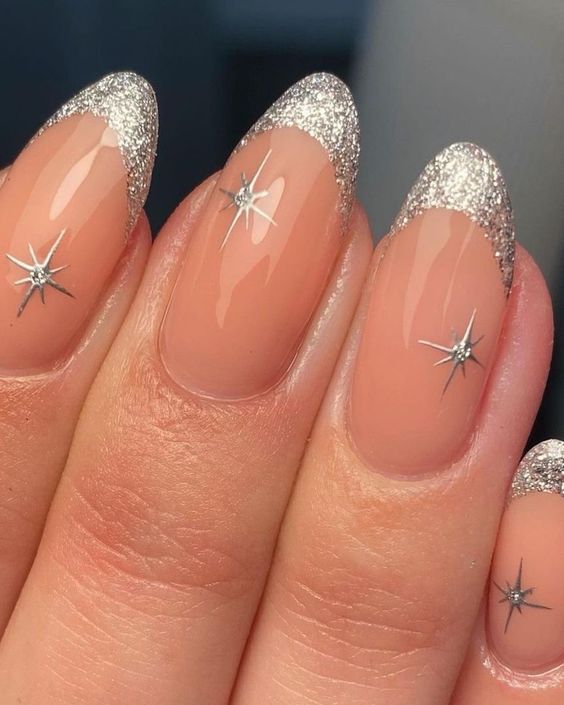 Save Pin