Nails
Almond New Year Nails 2024: 17 Elegant Ideas to Sparkle
Ring in the New Year with glamour and style by adorning your nails with almond-shaped designs that are perfect for welcoming 2024 in elegance and flair.
1. Classic Black and Gold
Embrace the timeless combination of black and gold, with elegant accents or glitter to add a touch of luxury.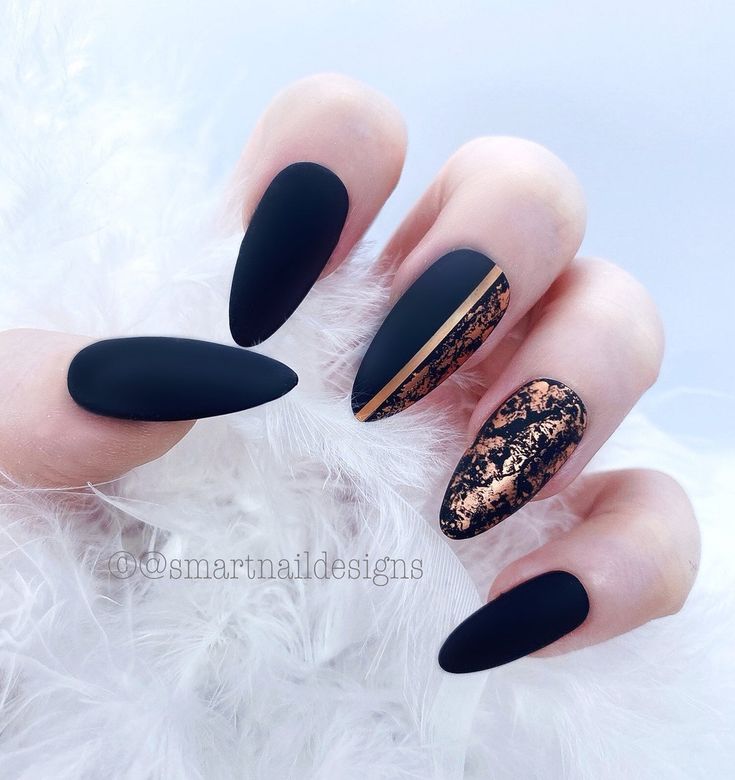 2. Glittering Silver Stars
Sprinkle your almond nails with silver star-shaped glitter for a celestial New Year's touch.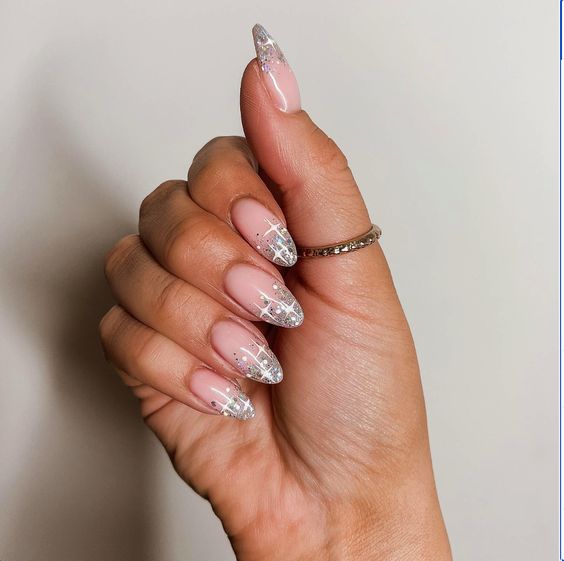 3. Champagne Bubbles
Get ready to toast with champagne-inspired nails, featuring bubbly and effervescent designs.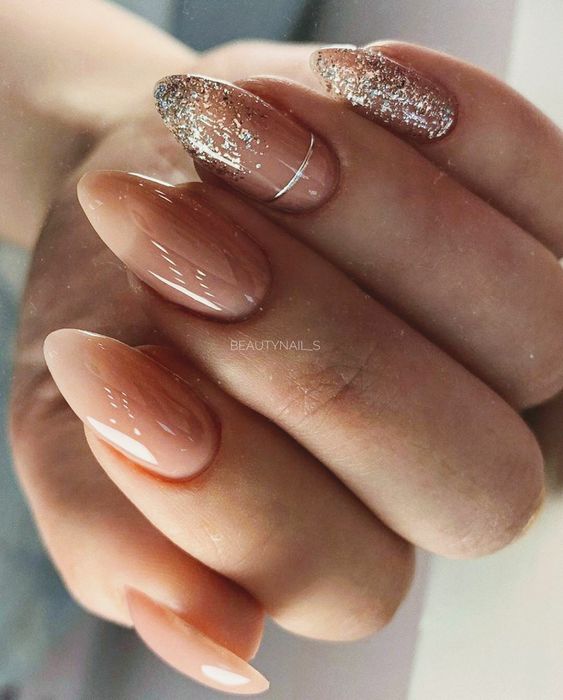 4. Midnight Blue Magic
Capture the enchantment of a midnight sky with deep blue and sparkling silver accents.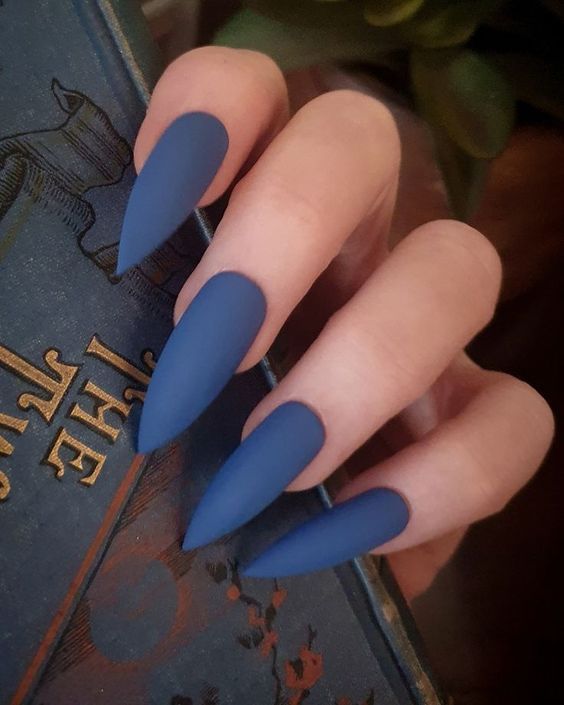 5. Golden Fireworks
Celebrate the New Year with golden fireworks bursting across your almond-shaped nails.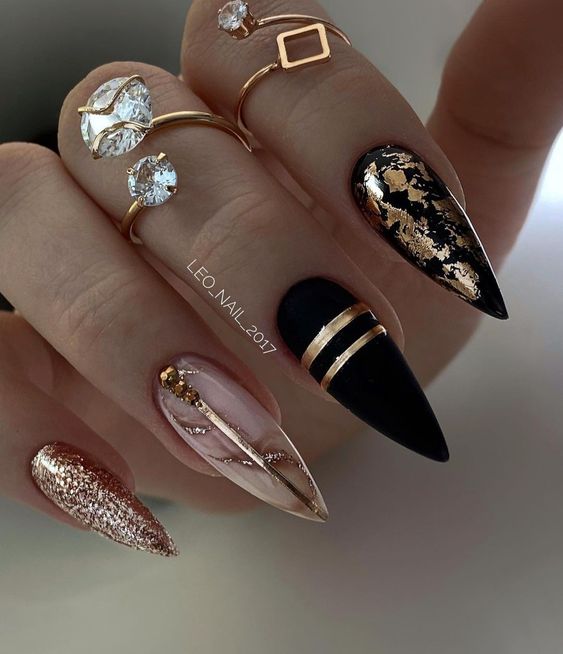 6. Elegant Matte Black
Choose a sophisticated matte black base with minimalistic golden accents for a chic look.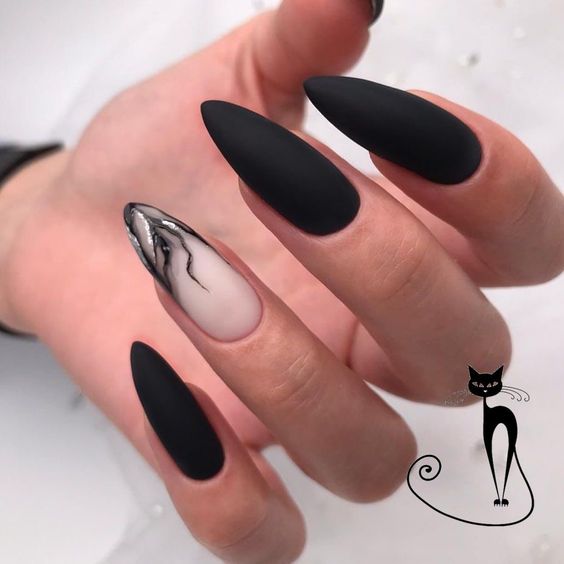 7. Countdown Clock
Countdown to the New Year with a clock-inspired nail art featuring Roman numerals and glittering details.
8. Chic Nude and Glitter
Pair nude shades with subtle glitter for a refined and elegant New Year's nail design.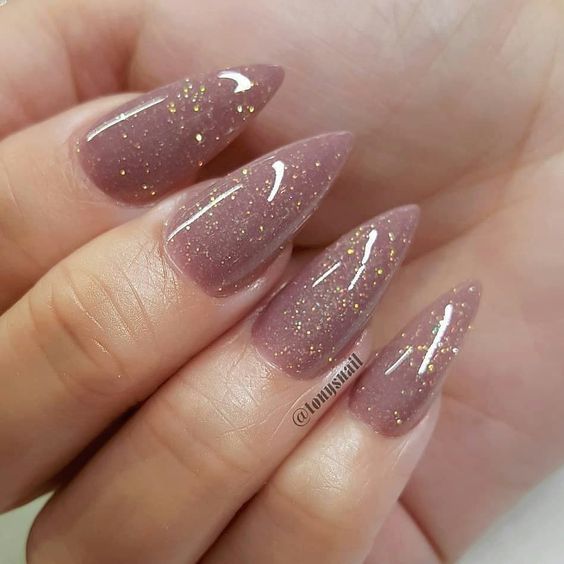 9. Sparkling Confetti
Create a confetti-inspired look with multi-colored sparkles that will get you in the celebratory mood.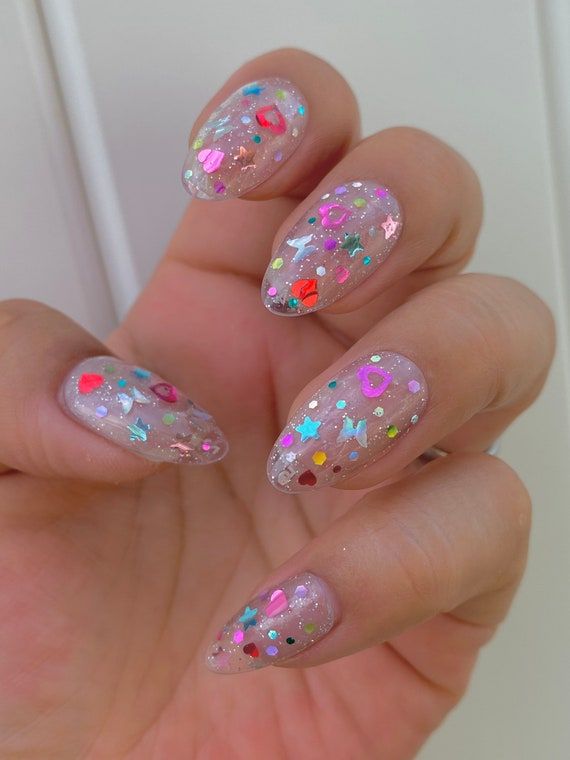 10. Emerald Elegance
Opt for rich emerald green shades and gold accents for a regal New Year's nail design.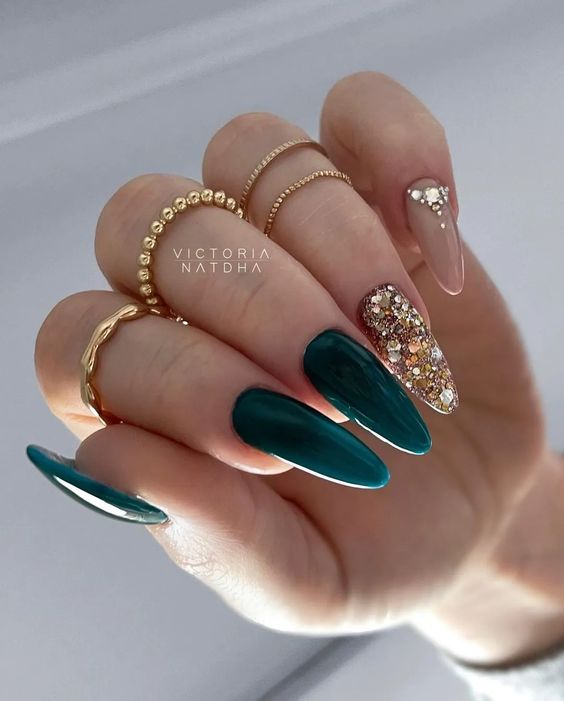 11. Velvet Red and Gold
Embrace the warmth of velvet red nails with intricate gold patterns for a rich and opulent look.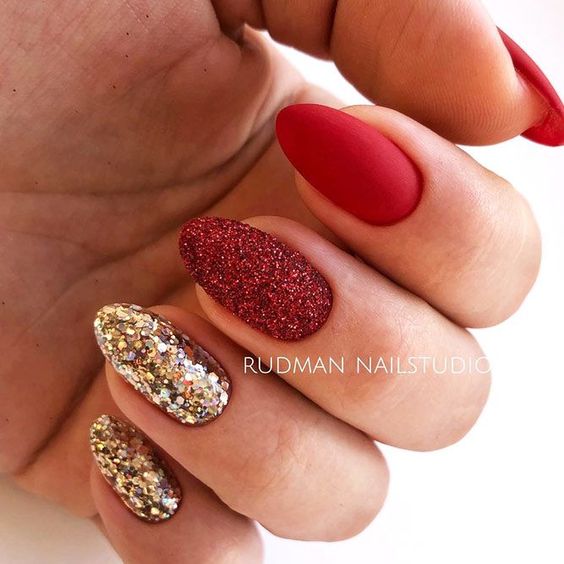 12. Icy Blue Elegance
Capture the serene beauty of a winter's night with icy blue shades and silver accents.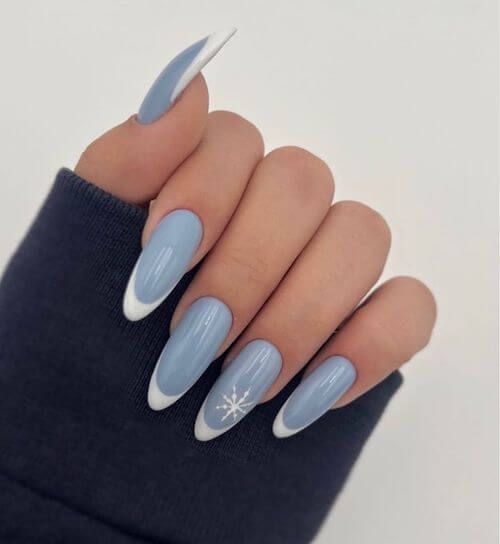 13. Rose Gold Glamour
Choose the chic and trendy look of rose gold to bring a touch of luxury to your New Year's nails.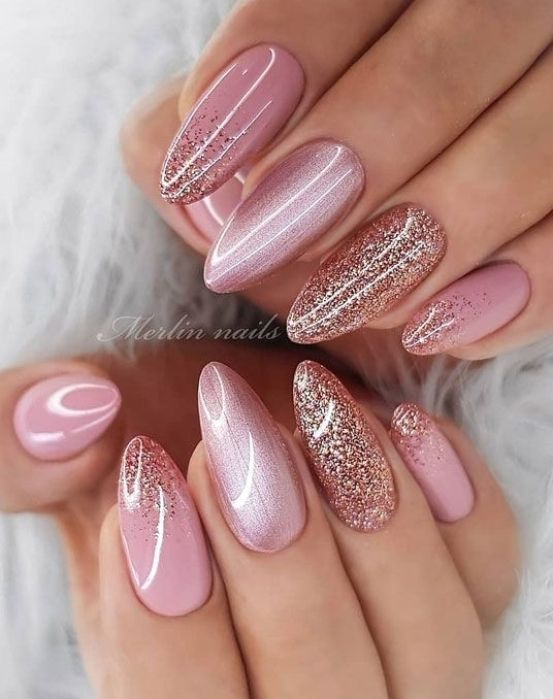 14. Starry Night Sky
Create a starry night on your nails with deep navy or black as the backdrop and shining silver stars.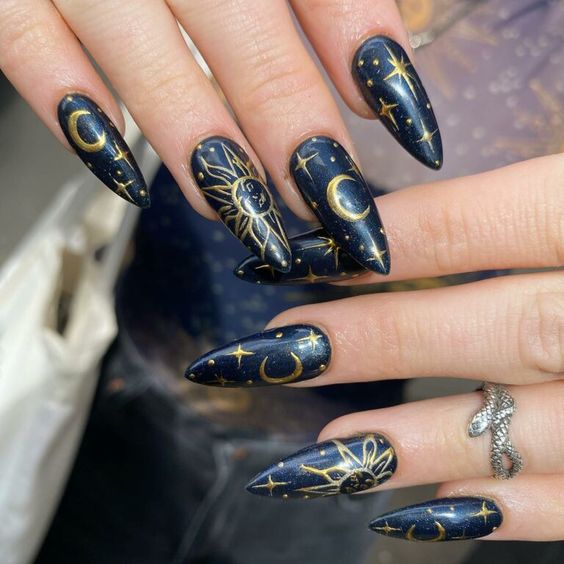 15. Elegant White and Silver
Opt for a crisp white base and delicate silver designs for an understated yet stylish New Year's look.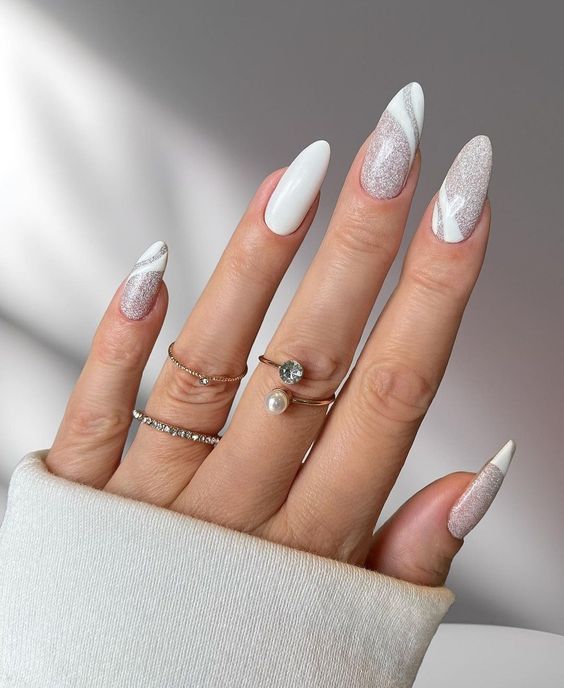 16. Bold Burgundy
Dare to stand out with rich burgundy nails adorned with glittering accents for a striking appearance.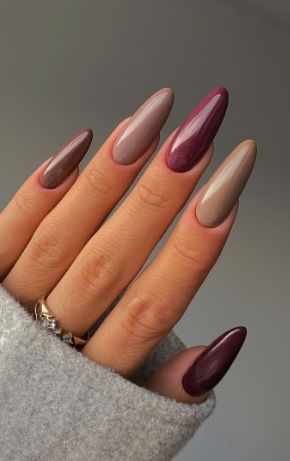 17. Geometric Shimmer
Combine geometric shapes and shimmering elements for a modern and artistic New Year's nail design.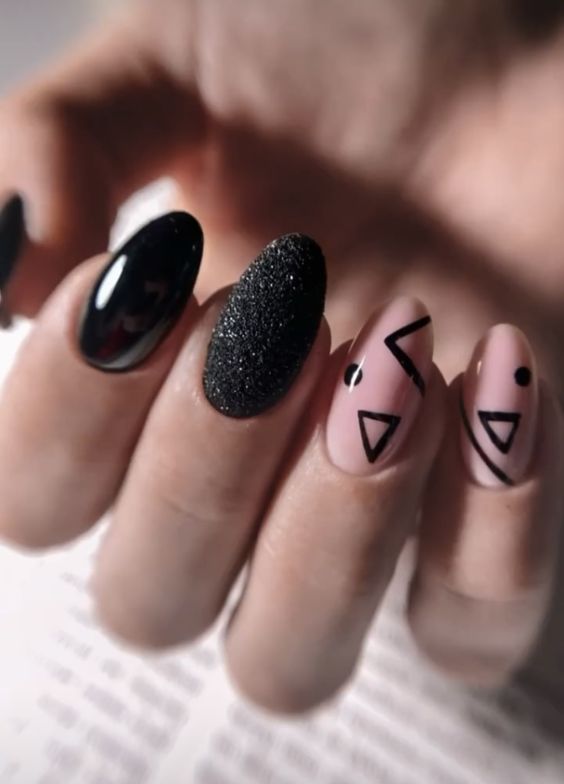 Save Pin