Nails
Edgy Winter Nails 2023-2024: 17 Daring Ideas
1. Gothic Glamour
Embrace the dark side with black nails and metallic accents for a bold, edgy look.

2. Leather & Lace
Combine edgy black nails with delicate lace patterns for a striking contrast.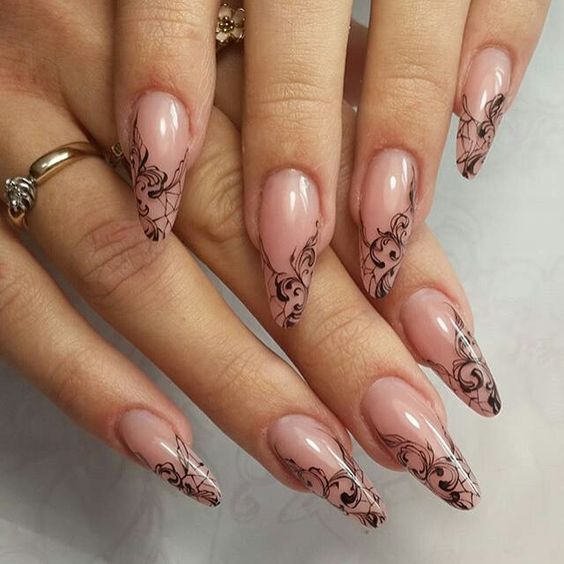 3. Dark Romance
Opt for deep burgundy or plum nails adorned with black roses for a mysterious allure.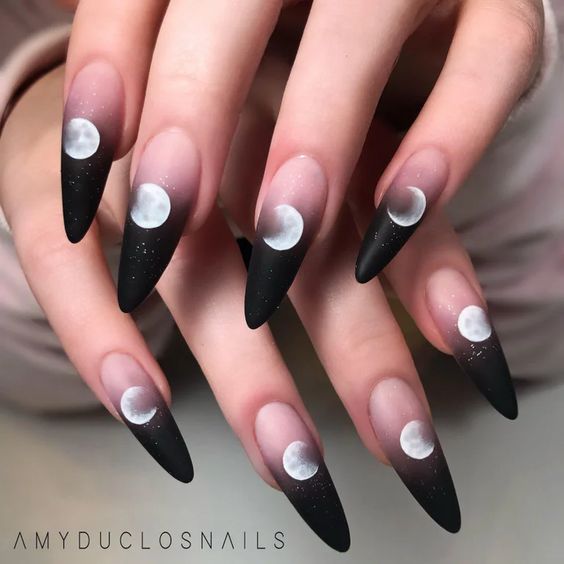 4. Geometric Edge
Play with geometric shapes and bold lines in contrasting colors for a modern, edgy design.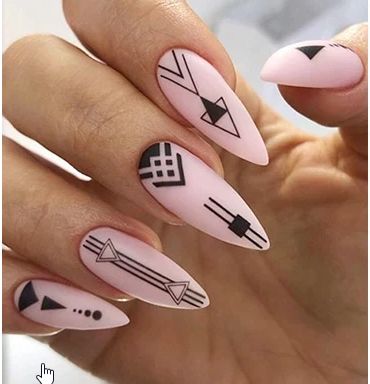 5. Chrome Chic
Achieve a futuristic vibe with chrome nails in silver or metallic hues.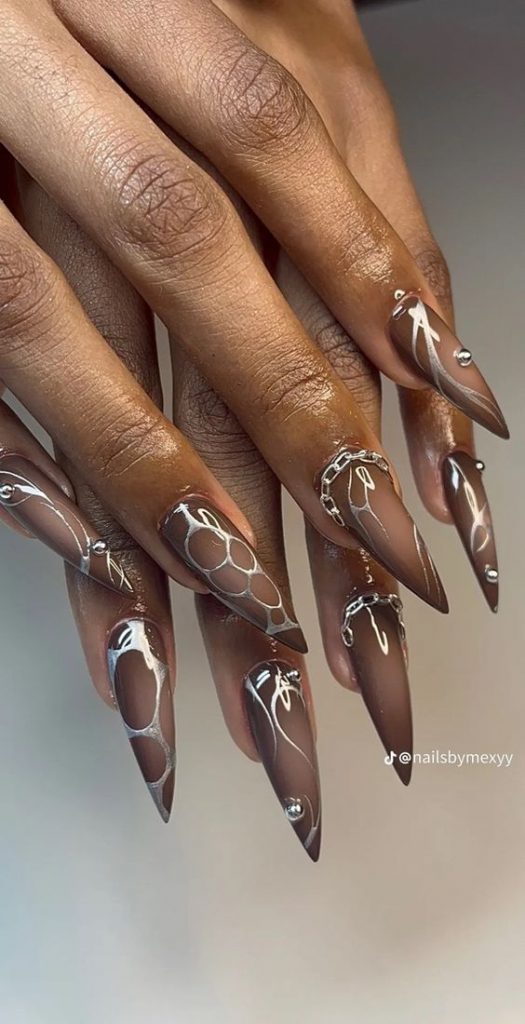 6. Studded Elegance
Add metal studs and spikes to your nails for an edgy, rocker-inspired style.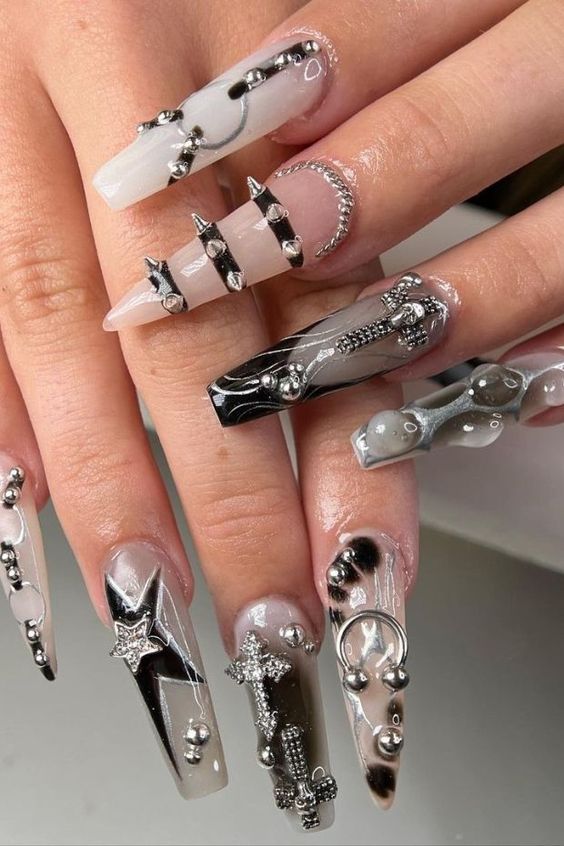 7. Dark Ombre
Create a gradient from charcoal to jet black for a captivating, edgy ombré effect.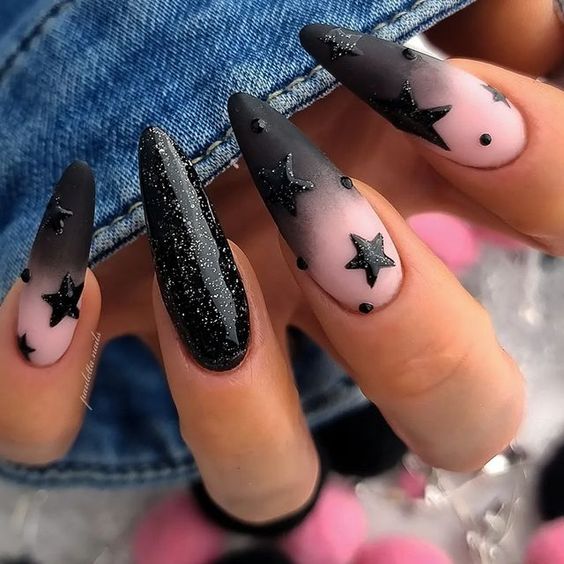 8. Velvet Skulls
Combine velvet-textured nail polish with skull motifs for a unique and edgy look.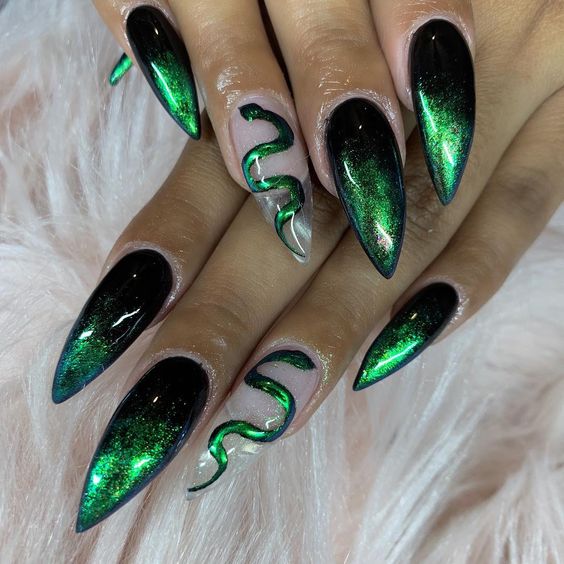 9. Punk Plaid
Incorporate punk-inspired plaid patterns in bold colors for an edgy twist.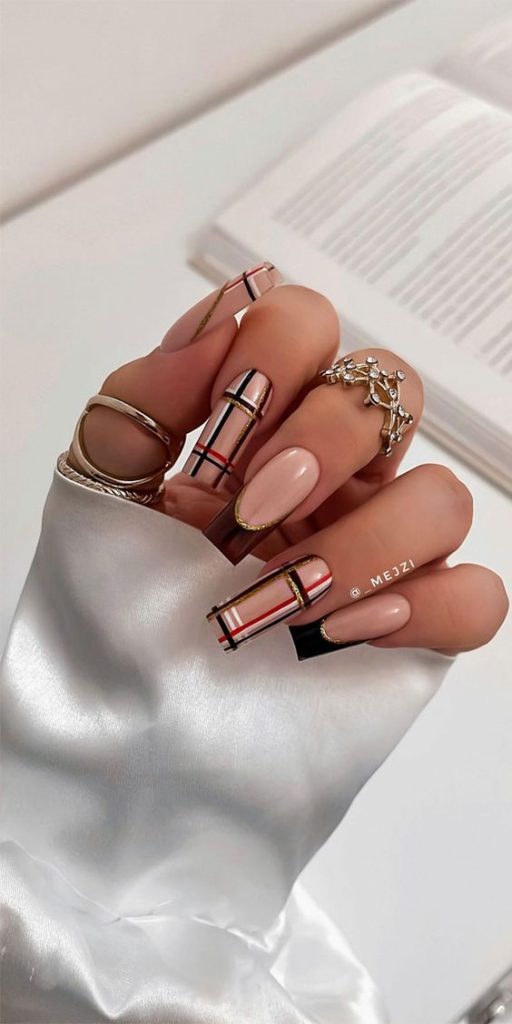 10. Graffiti Graze
Let your nails be your canvas and experiment with graffiti-style designs for an urban edge.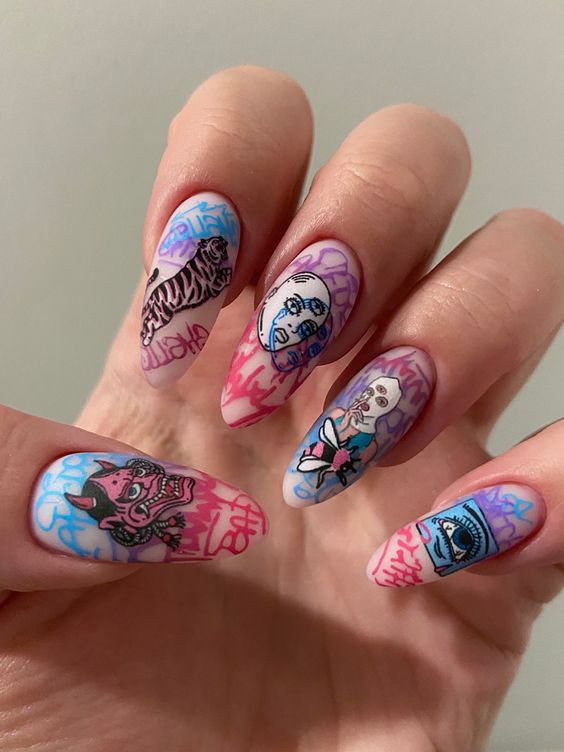 11. Chains & Leather
Add chain and leather accents to your nails for an unmistakably edgy style.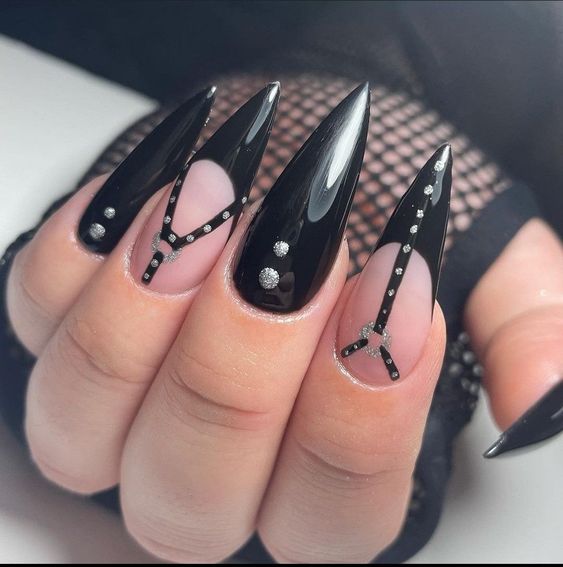 12. Abstract Art
Go abstract with bold brushstrokes and splatter paint patterns in dark hues.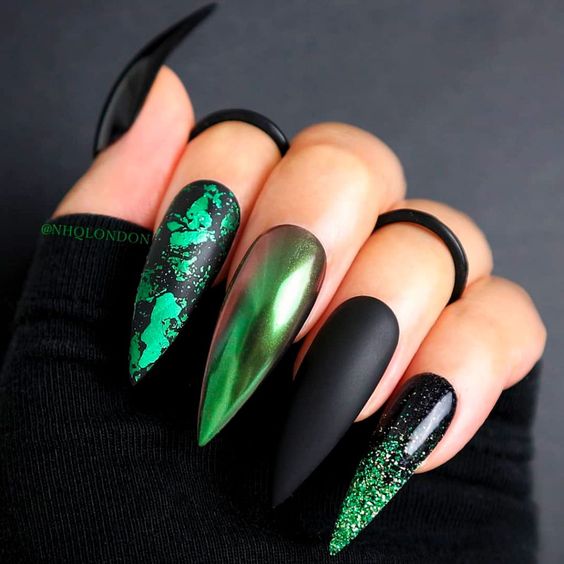 13. Ink Blot Elegance
Create a dramatic effect with ink blot-inspired nail art for a touch of edginess.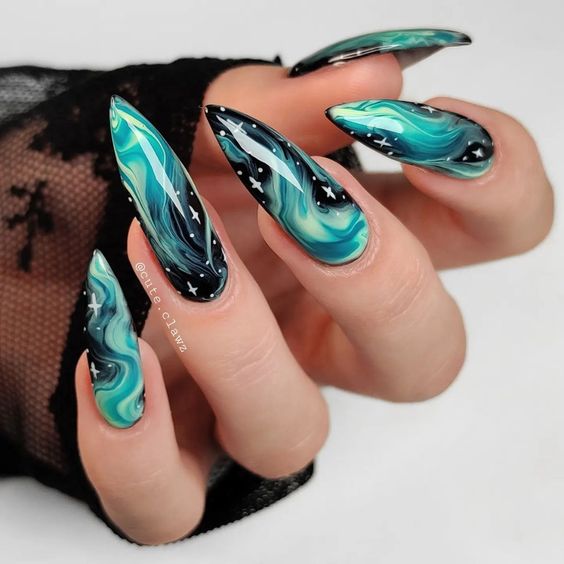 14. Dark Mermaid Scales
Capture the intrigue of the deep sea with dark, iridescent mermaid scale designs.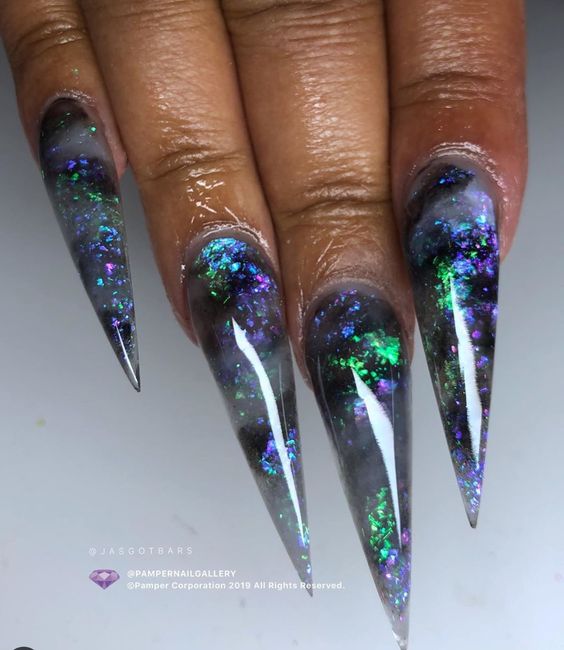 15. Spiked Stilettos
Rock stiletto nails adorned with spikes for a fierce and edgy appearance.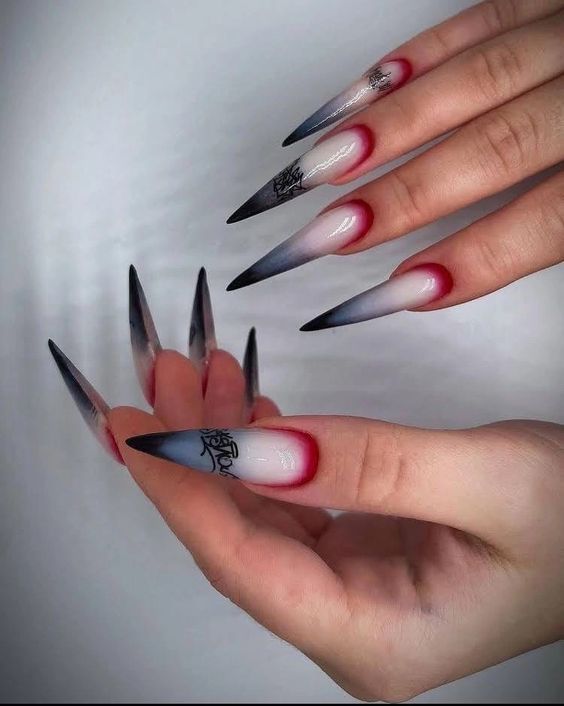 16. Metallic Moons
Paint crescent moon designs on metallic nails for a celestial and edgy look.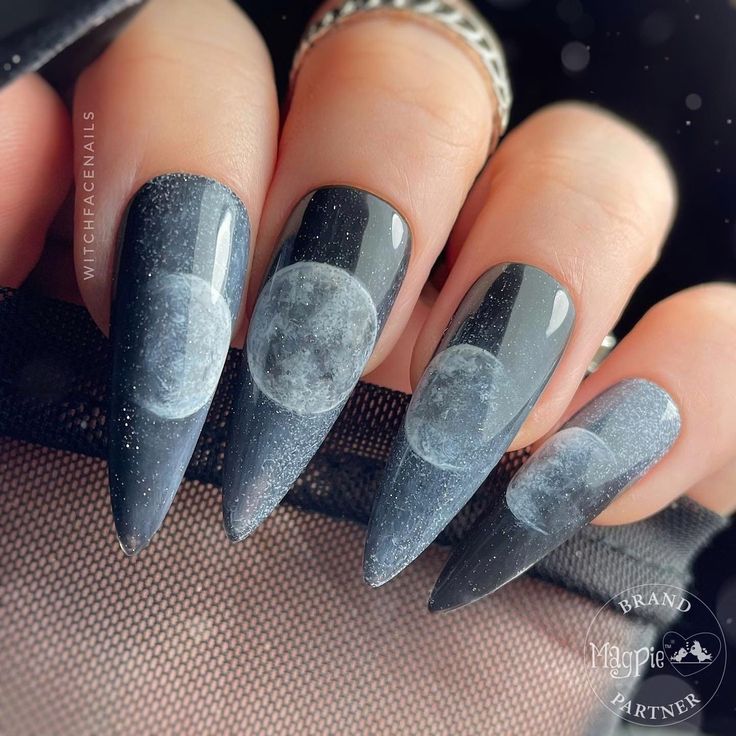 17. Camo Cool
Incorporate camouflage patterns in unexpected colors for an edgy, military-inspired style.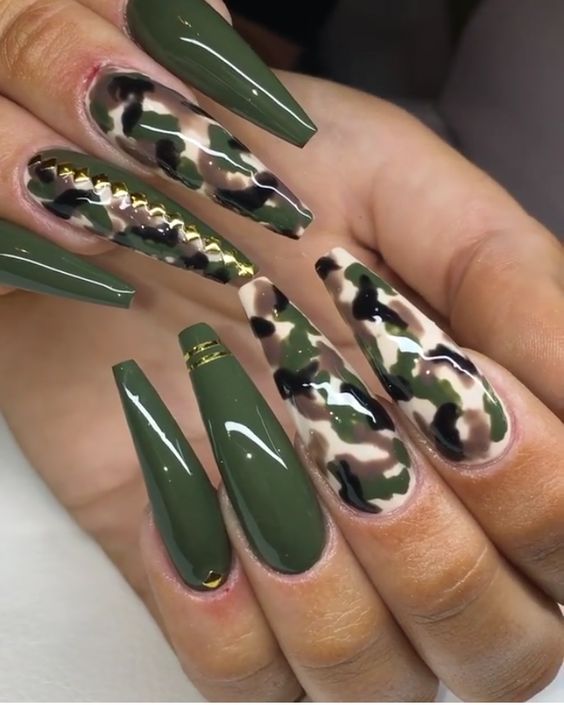 Save Pin