Nails
Fun Winter Nails 2023-2024: 19 Playful Ideas
1. Frosty Friends
Create adorable snowman nail art with smiling faces and tiny scarves.

2. Holiday Confetti
Add a pop of fun with colorful confetti-inspired nails, perfect for celebrations.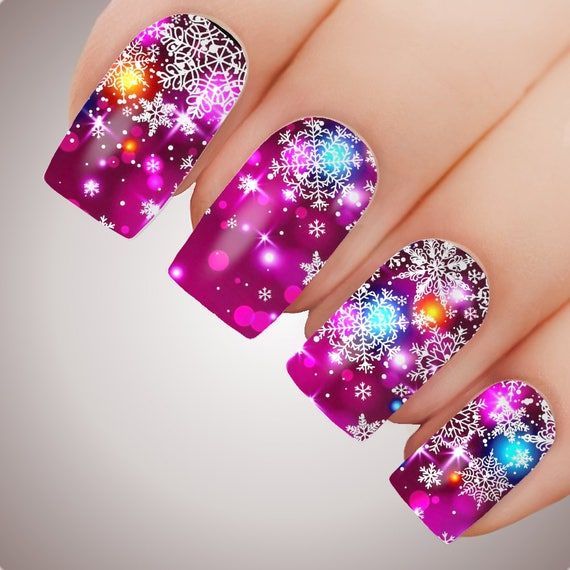 3. Glitter Blizzard
Embrace the sparkle of winter with glittery nails that mimic a snowstorm.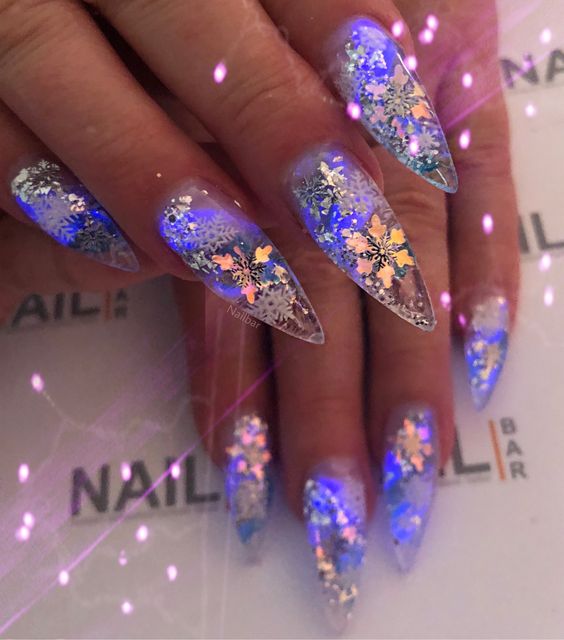 4. Candy Cane Stripes
Get into the festive spirit with candy cane-inspired stripes in red and white.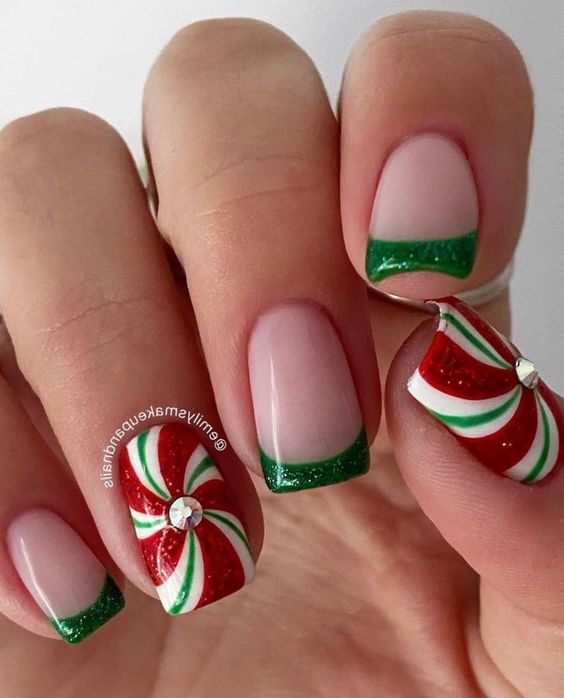 5. Sweater Party
Paint quirky sweater patterns with fun holiday motifs for a playful twist.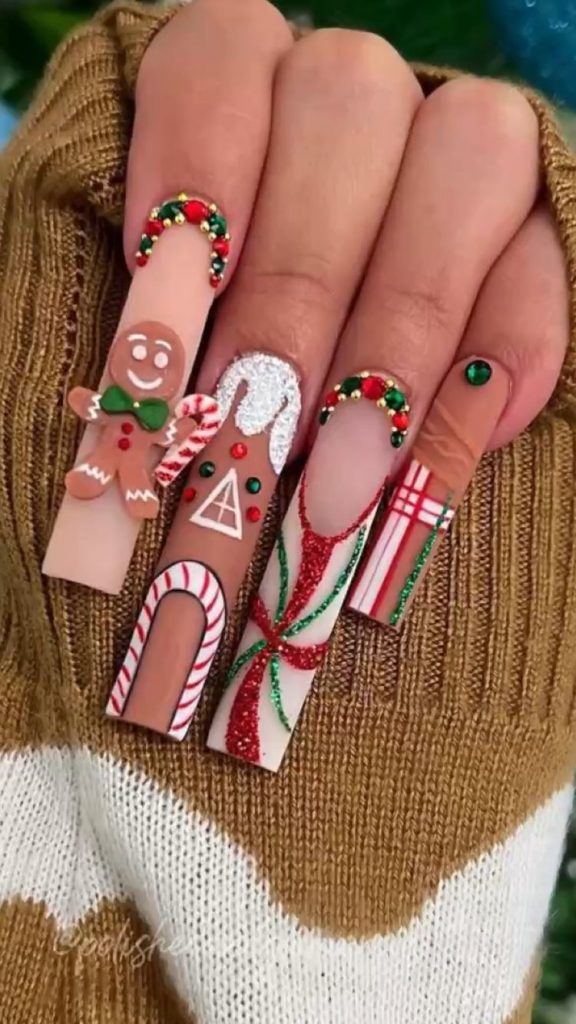 6. Snow Globe Magic
Design mini snow globes on your nails with tiny figurines and snowy landscapes.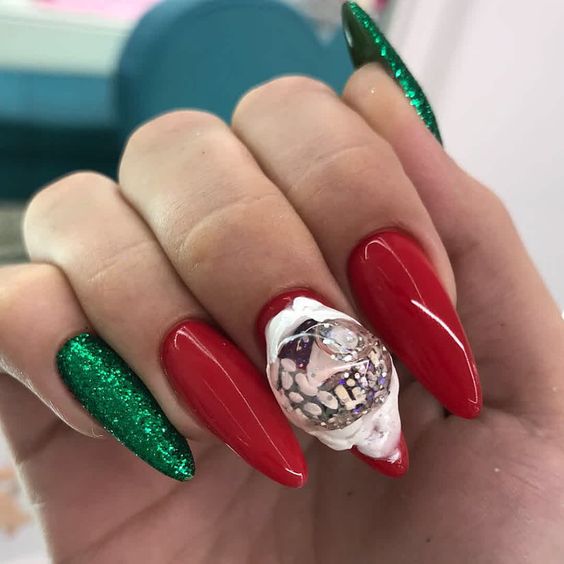 7. Cartoon Characters
Show your love for favorite winter-themed cartoon characters on your nails.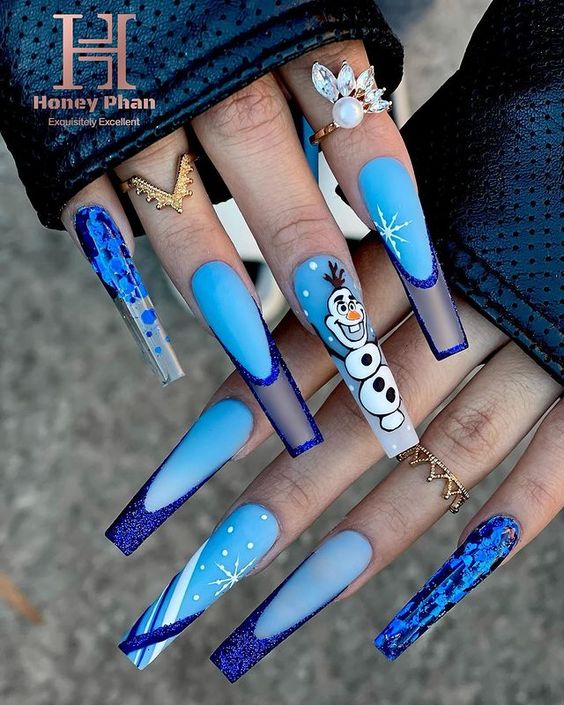 8. Hot Cocoa Delight
Create a cozy scene with nail art featuring steaming mugs of hot cocoa.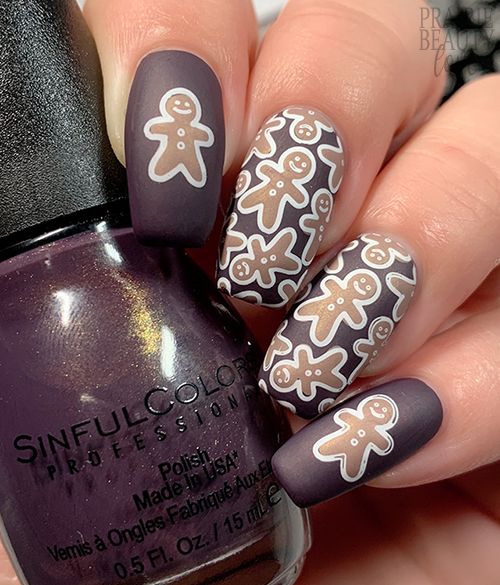 9. Penguin Parade
Paint cute penguins waddling across your nails in their winter attire.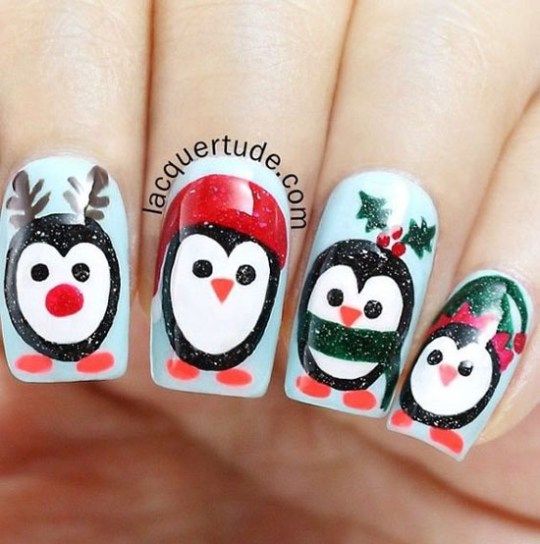 10. Ski Slope Adventure
Capture the thrill of winter sports with ski slope-inspired nail art.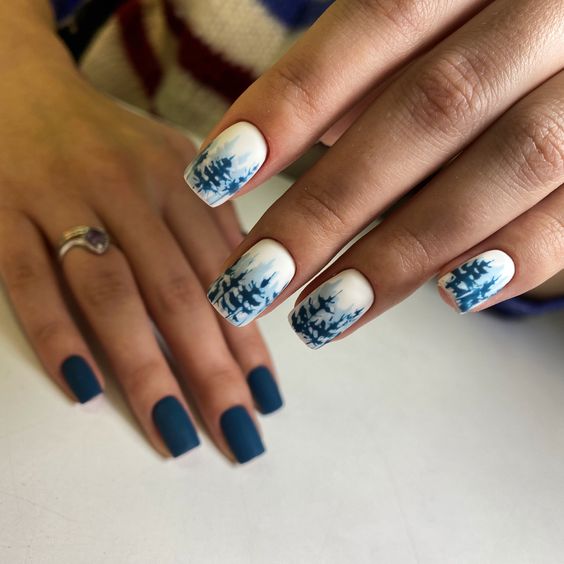 11. Festive Fair Isle
Embrace the coziness of Fair Isle patterns with vibrant and fun colors.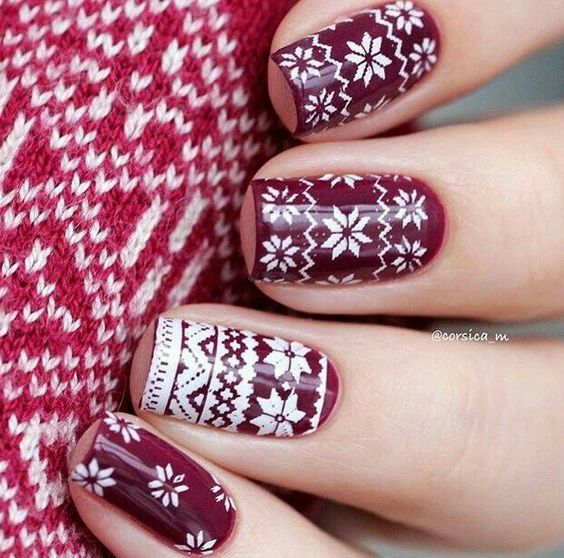 12. Snowy Animal Prints
Combine fun animal prints like polar bears or penguins with snowy backgrounds.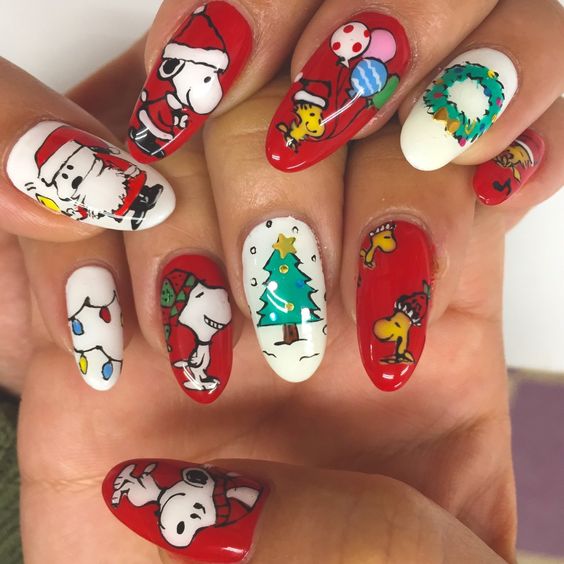 13. Fruitcake Frenzy
Add colorful fruitcake-inspired designs for a playful and delicious look.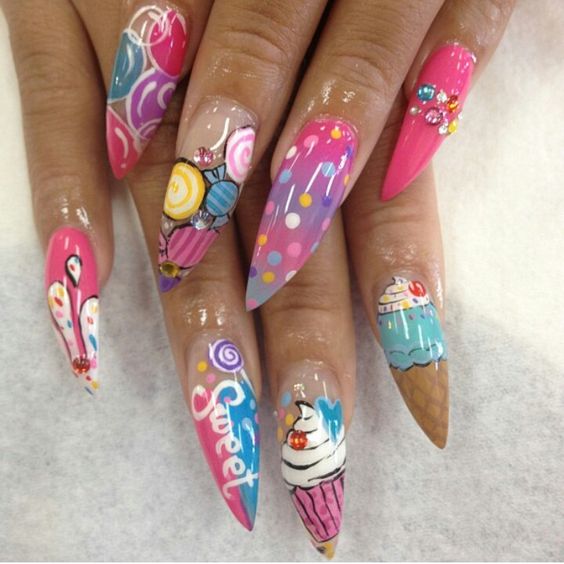 14. Winter Wonderland Friends
Include friendly woodland creatures in your winter nail art.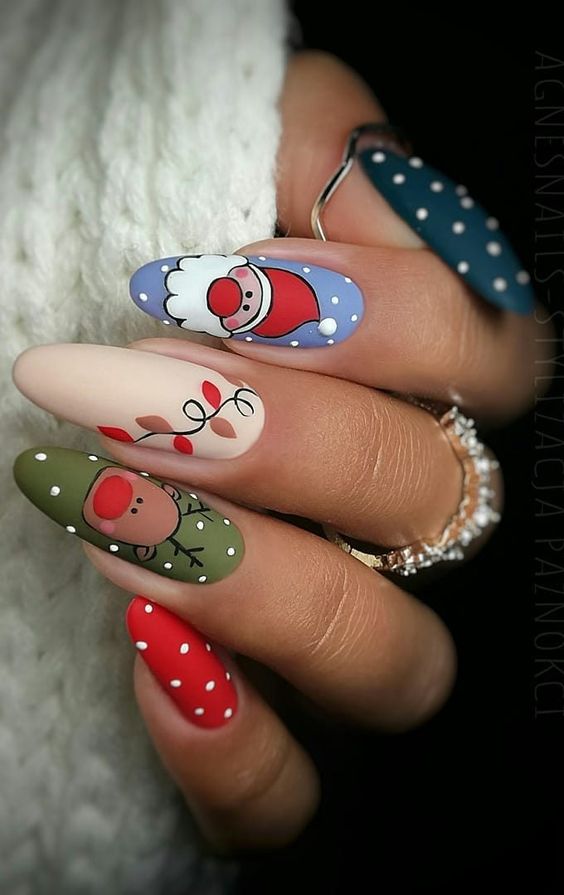 15. Sleigh Ride Scenes
Create whimsical scenes of sleigh rides through snowy landscapes on your nails.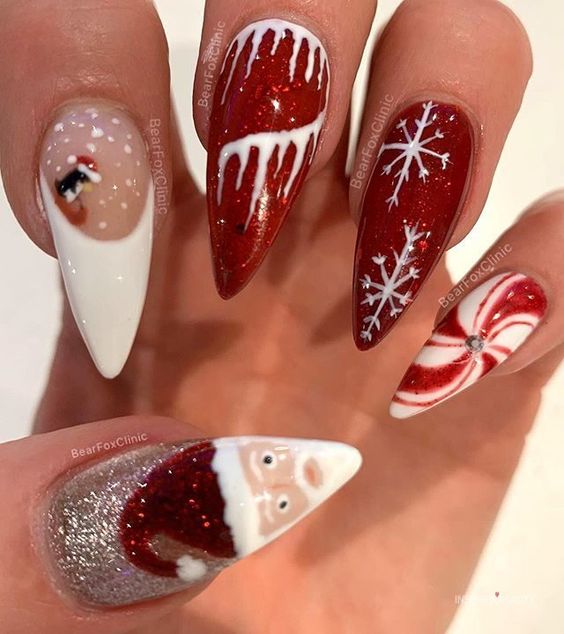 16. Nutcracker Ballet
Pay homage to the classic holiday ballet with nutcracker-themed nail art.
17. Gingerbread Galore
Decorate your nails with adorable gingerbread cookies and icing details.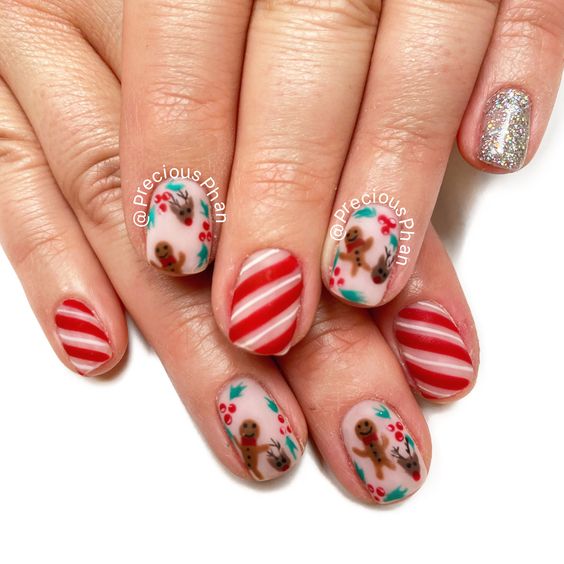 18. Fairy Lights Fun
Add twinkling fairy lights to your nail art for a magical touch.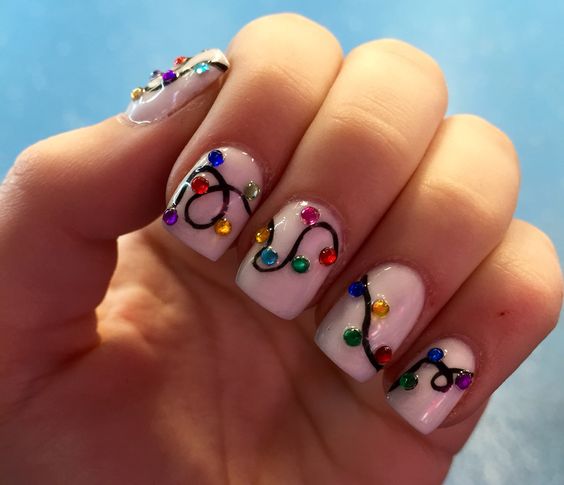 19. Holiday Emoji
Express your festive spirit with cute holiday-themed emojis on your nails.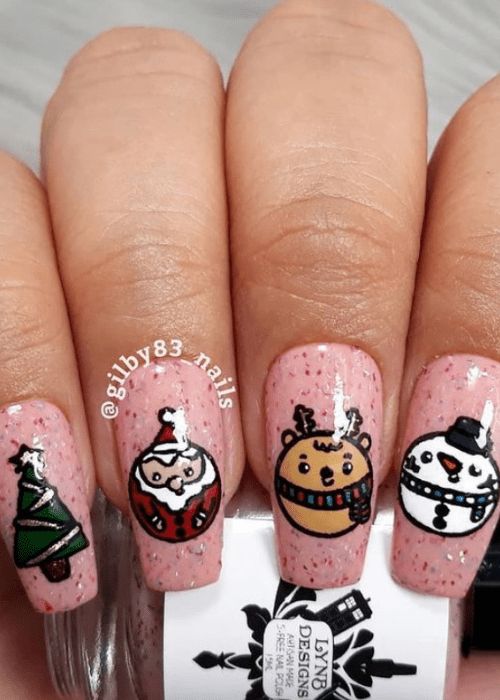 Save Pin