Nails
Short New Year's Nails in Red for 2024: 15 Festive Ideas
Ring in the new year with style and confidence by showcasing festive red nail art. Short nails can be just as glamorous as long ones, and we've curated 15 ideas to help you welcome 2024 with a touch of flair.
1. Classic Red Elegance
Start the year in style with classic red nails, perfect for any New Year's celebration.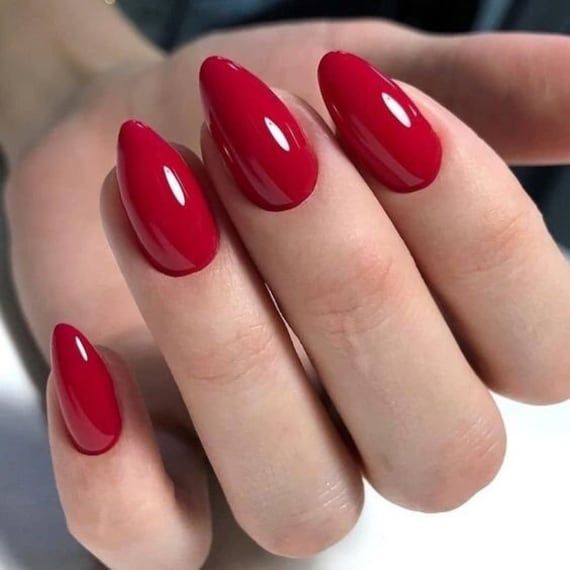 2. Red Glitter Glam
Add a pop of excitement with red glitter nails that will sparkle as the clock strikes midnight.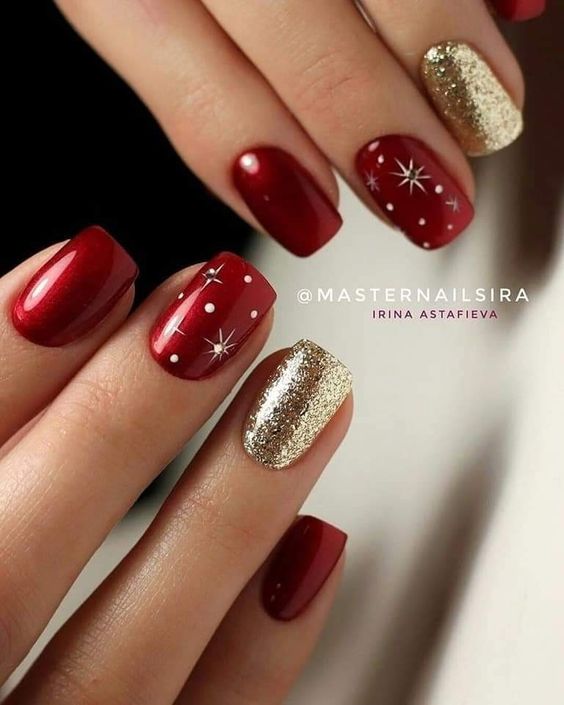 3. Gold Accents
Incorporate gold accents or nail art with red polish to add a touch of luxury to your New Year's nails.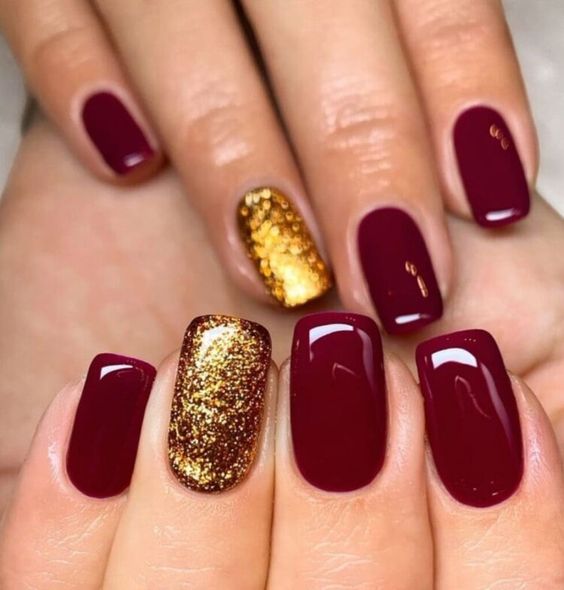 4. Red and Silver Sparkle
Combine the fiery red with silver sparkle for a dazzling and festive nail design.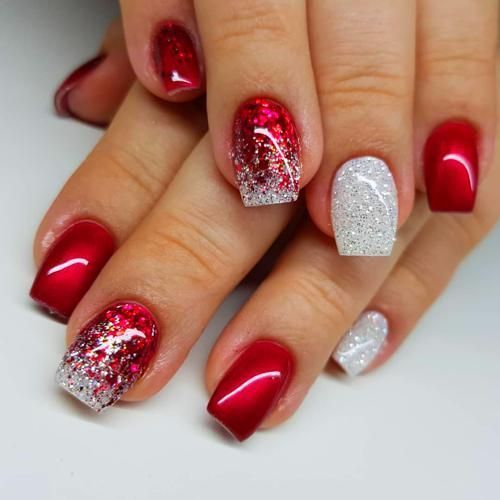 5. Red French Tips
Give your short nails a French manicure twist with red tips for a timeless look.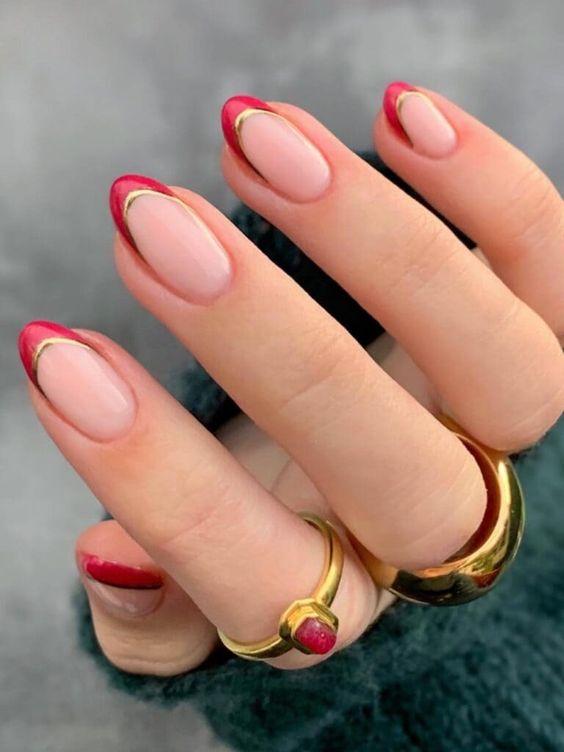 6. Velvet Red Nails
Mimic the lushness of velvet with a matte red nail finish that exudes elegance.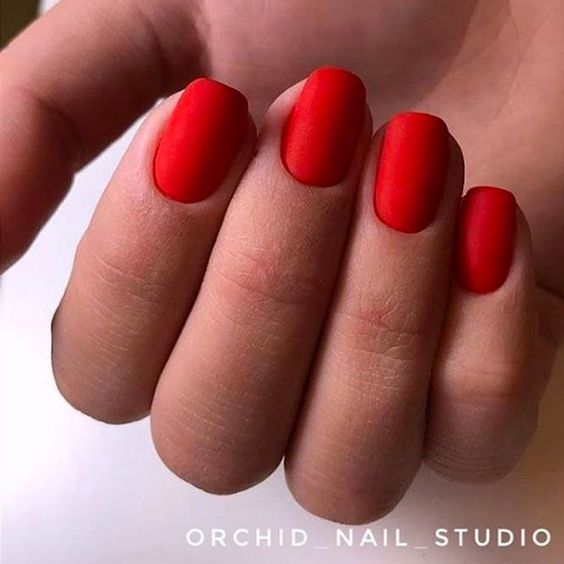 7. Red Glitter Ombré
Create a stunning gradient effect by blending red glitter from the base to the tip.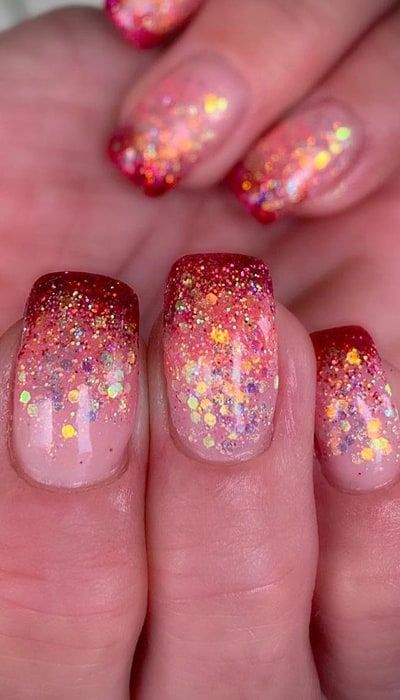 8. Red Half-Moons
Experiment with a half-moon nail design using vibrant cherry red and another complementary shade.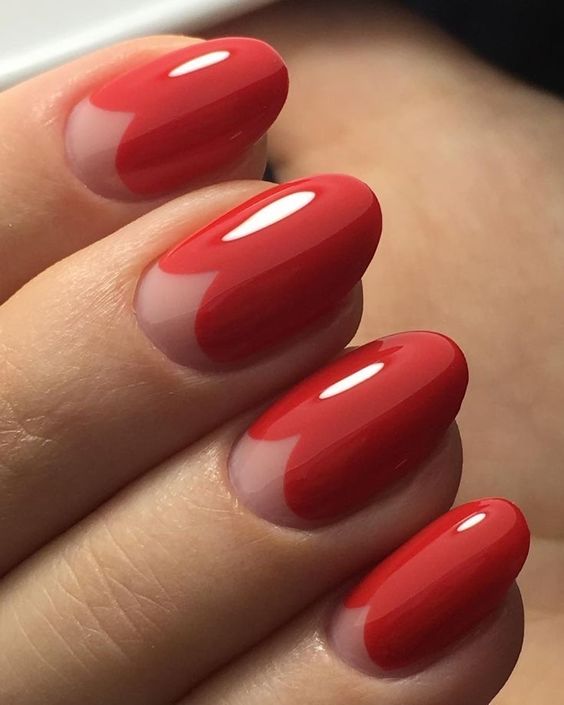 9. Red and Black Combo
Combine red and black for a bold and edgy New Year's nail look.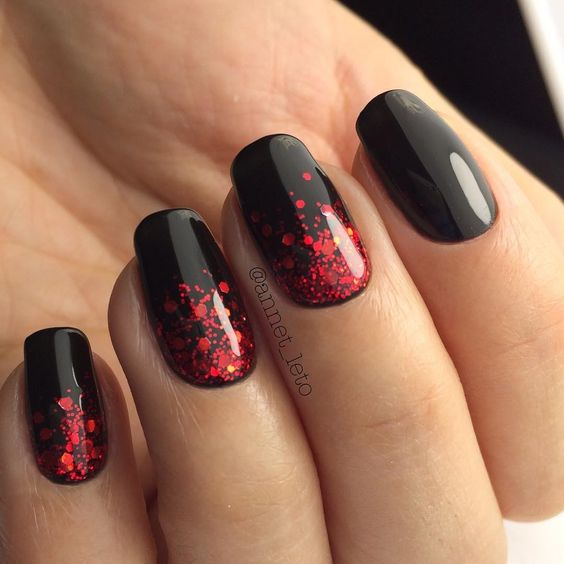 10. Red and Gold Foil Accents
Add an opulent touch with gold foil accents on your red nails for a luxurious finish.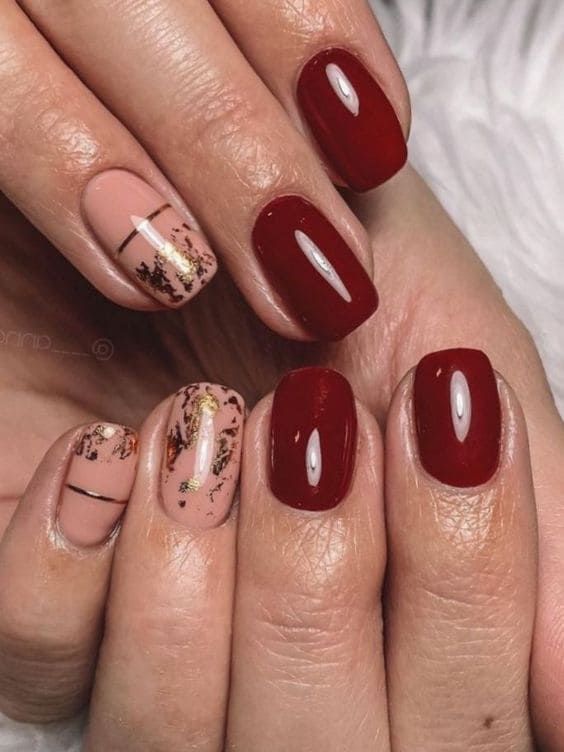 11. Red with White Snowflakes
Embrace the winter vibes with white snowflake patterns on your red nails for a New Year's look that's both festive and timeless.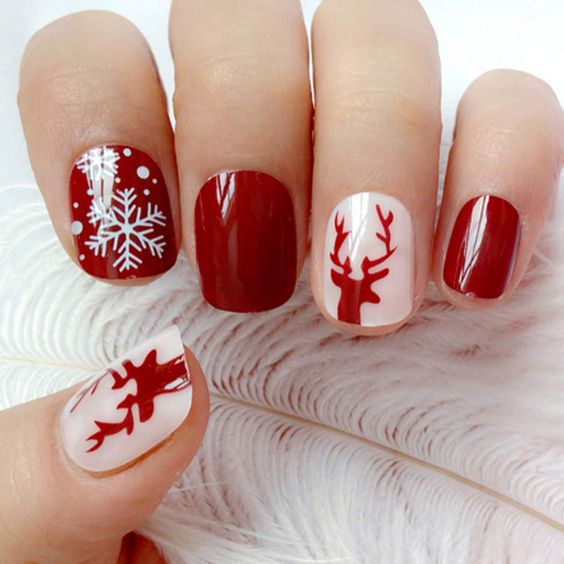 12. Red Stars
Celebrate the starry night of New Year's with glittery star designs on your red nails.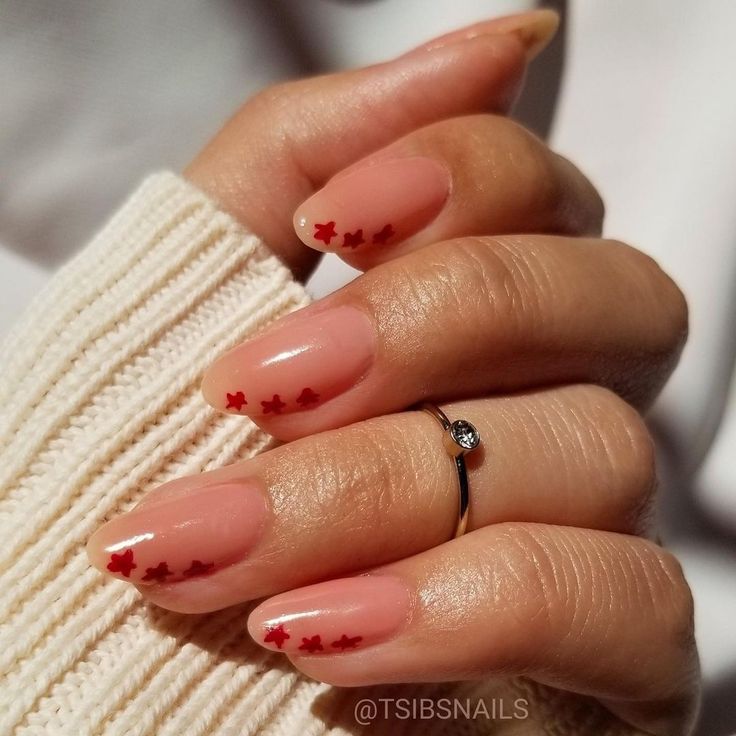 13. Geometric Red Patterns
Incorporate geometric patterns in shades of red for a modern and artistic nail design.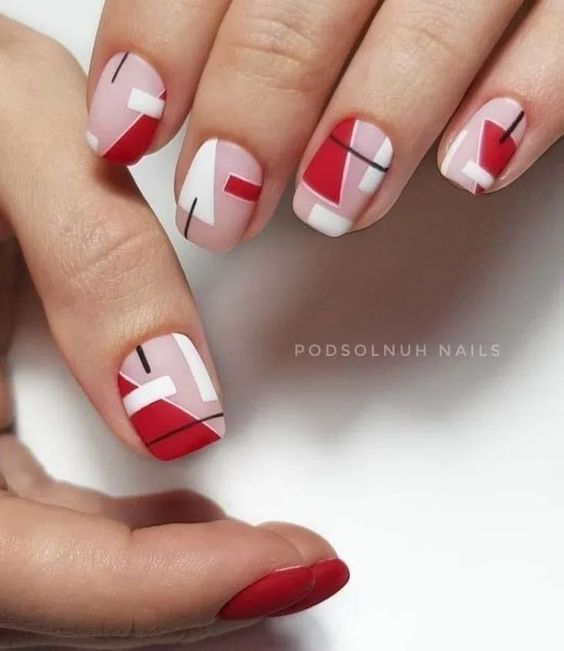 14. Crimson and Gold 
Create a romantic and festive atmosphere with red nails featuring hand-painted gold.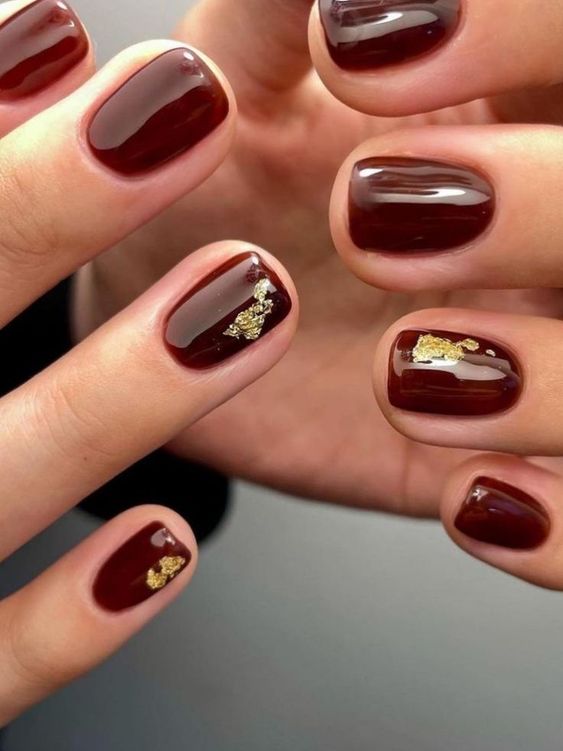 15. Red Nails with Confetti Accents
Give your nails a party-ready look with confetti accents on your red polish.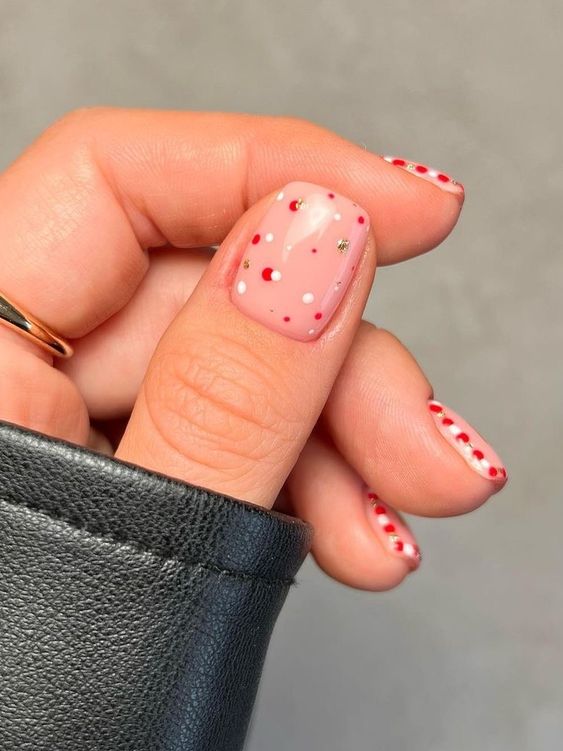 Save pin