Hairstyle
17 Stunning Christmas Hairstyle Ideas for Long Hair in 2023
Long hair offers endless possibilities for creating festive and eye-catching holiday hairstyles. Here are 17 enchanting Christmas hairstyle ideas for long hair in 2023 to help you make a statement at your holiday gatherings:
1. Cascading Curls
Enhance your natural beauty with cascading curls that exude elegance and grace.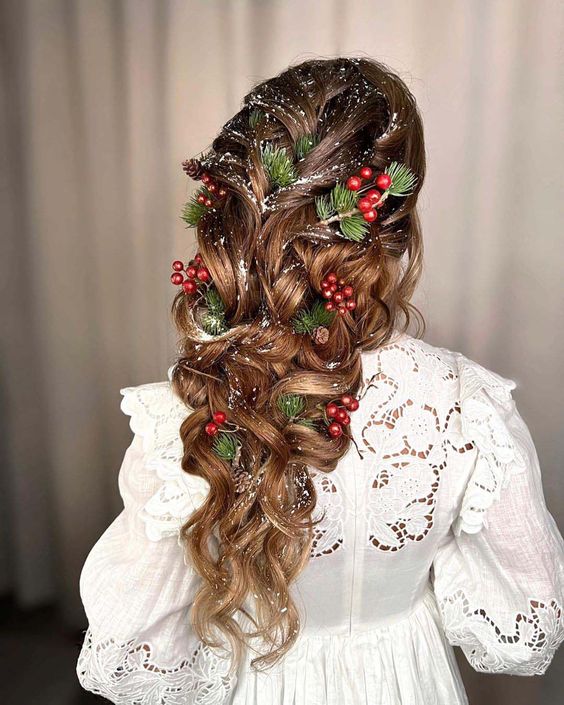 2. Classic French Twist
Opt for a classic French twist for a sophisticated and timeless look.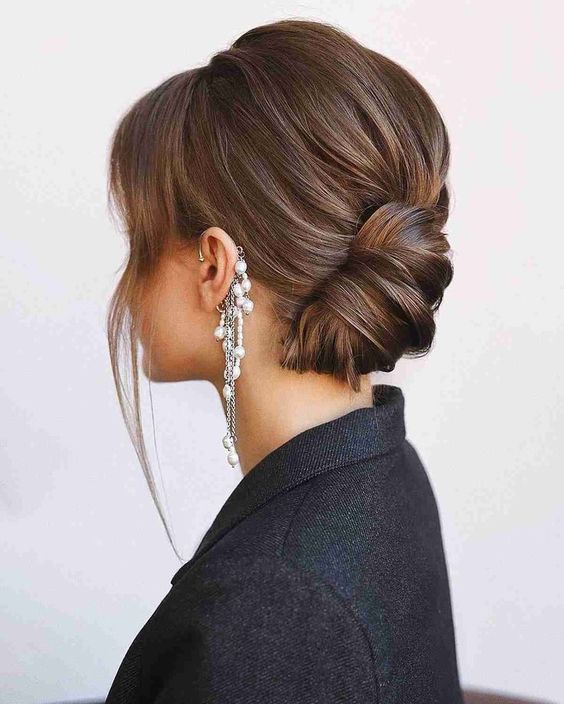 3. Holly Berry Accents
Adorn your long locks with faux holly berries for a subtle yet festive touch.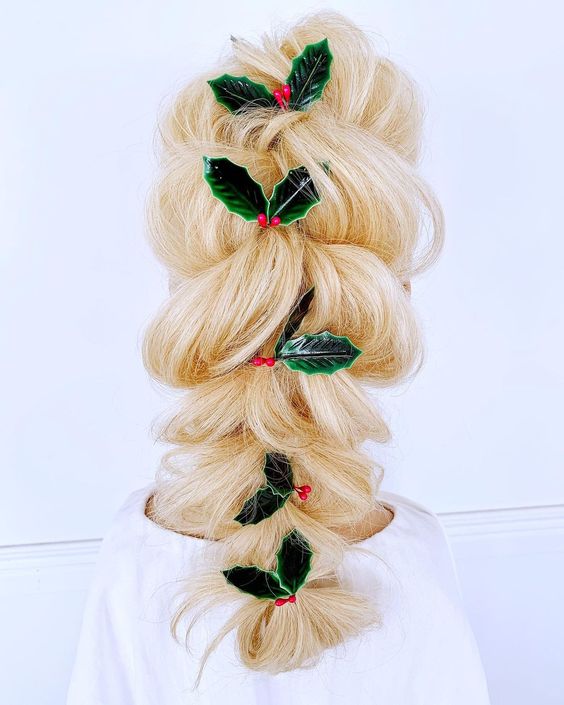 4. Romantic Updo with Ornaments
Create a romantic updo and nestle small Christmas ornaments within the curls.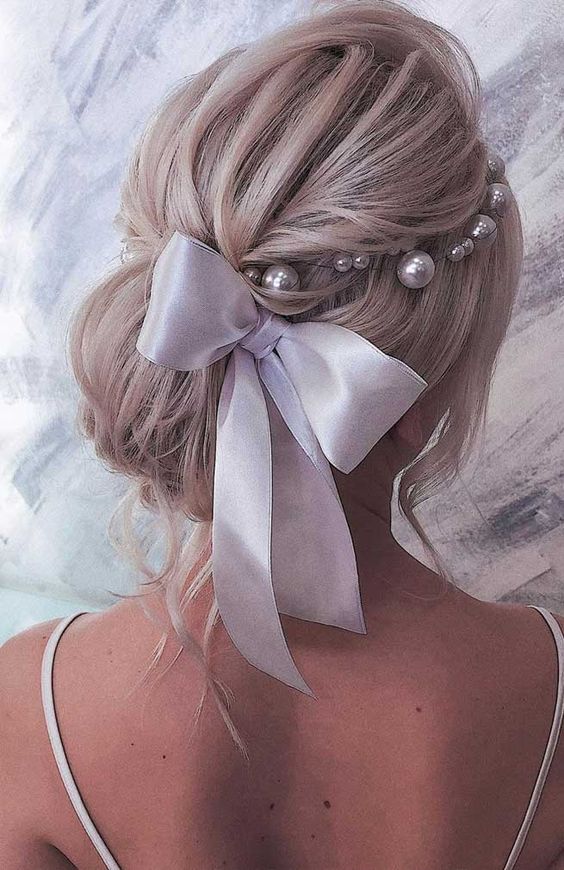 5. Wintery Waterfall Braid
Fashion a breathtaking waterfall braid with a snowy, wintery theme.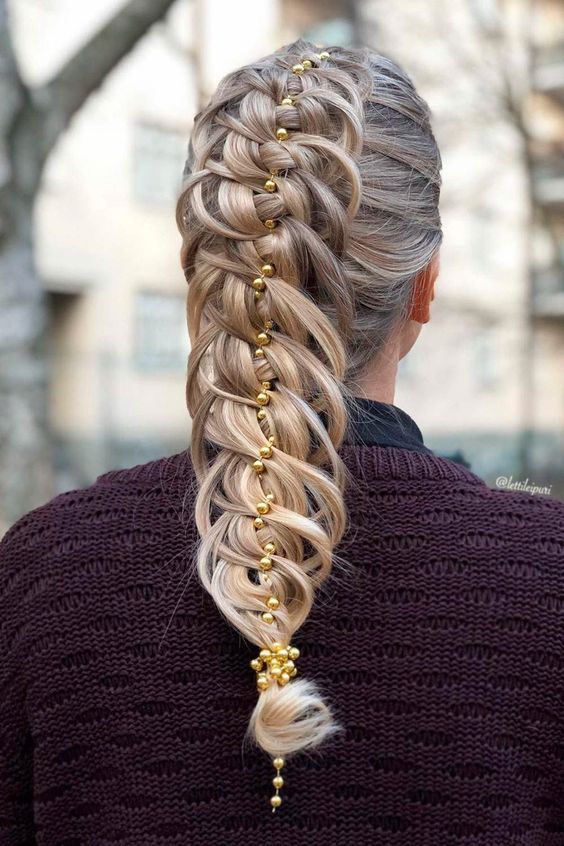 6. Side-Swept Glamour
Sweep your long hair to one side for a glamorous and red-carpet-worthy appearance.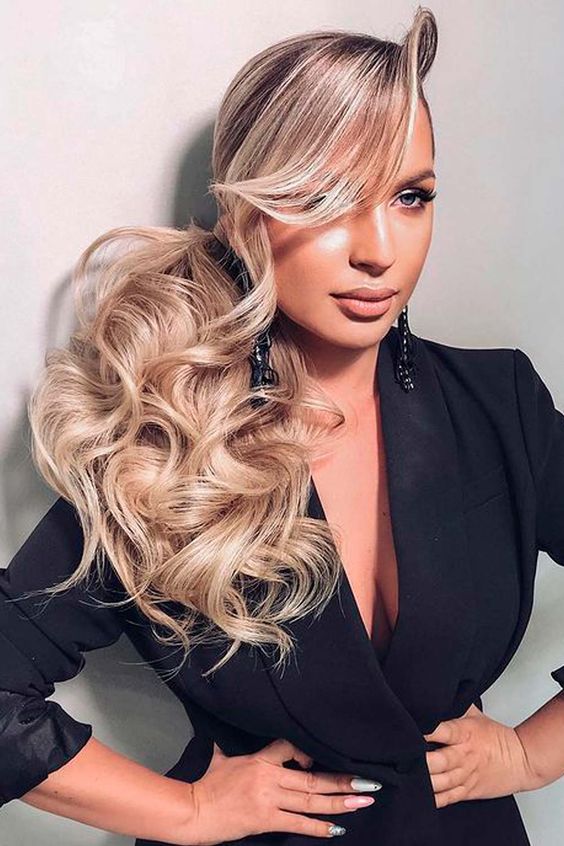 7. Festive Fishtail Braid
Show off your hair's length with a stunning fishtail braid embellished with mini ornaments.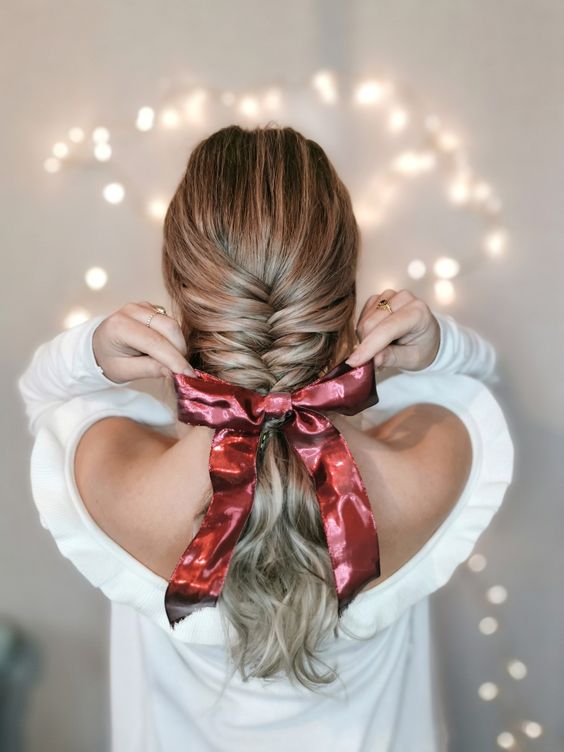 8. Twinkling Hair Vine
Weave a twinkling hair vine through your long hair for a magical and ethereal look.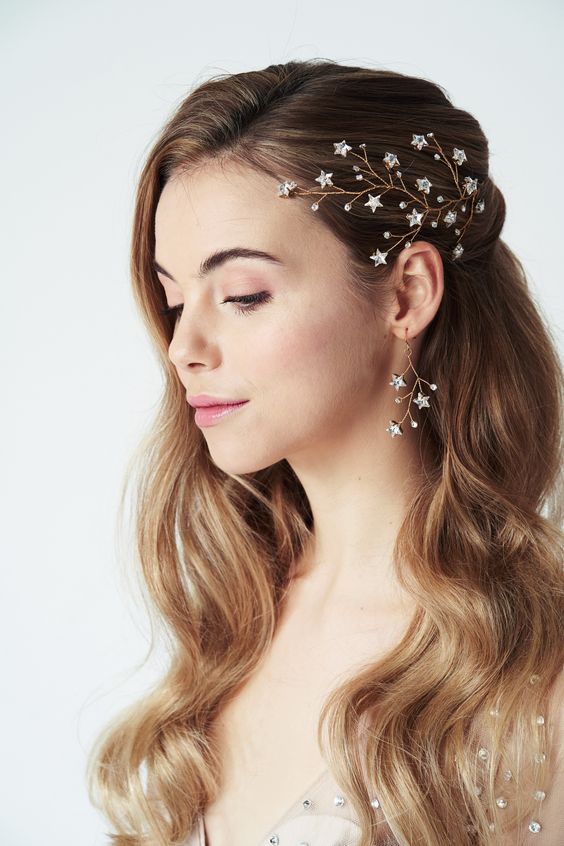 9. Icy Blue Waves
Embrace the coolness of winter with icy blue waves that evoke a frosty wonderland.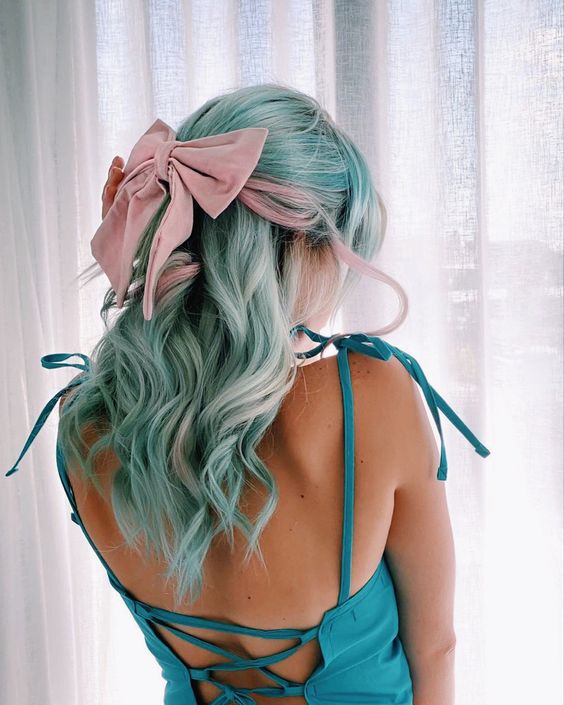 10. Crown of Curls
Craft a crown of curls atop your head for a regal and elegant hairstyle.
11. Glamorous Half-Updo
Achieve a perfect balance between sophistication and charm with a glamorous half-updo.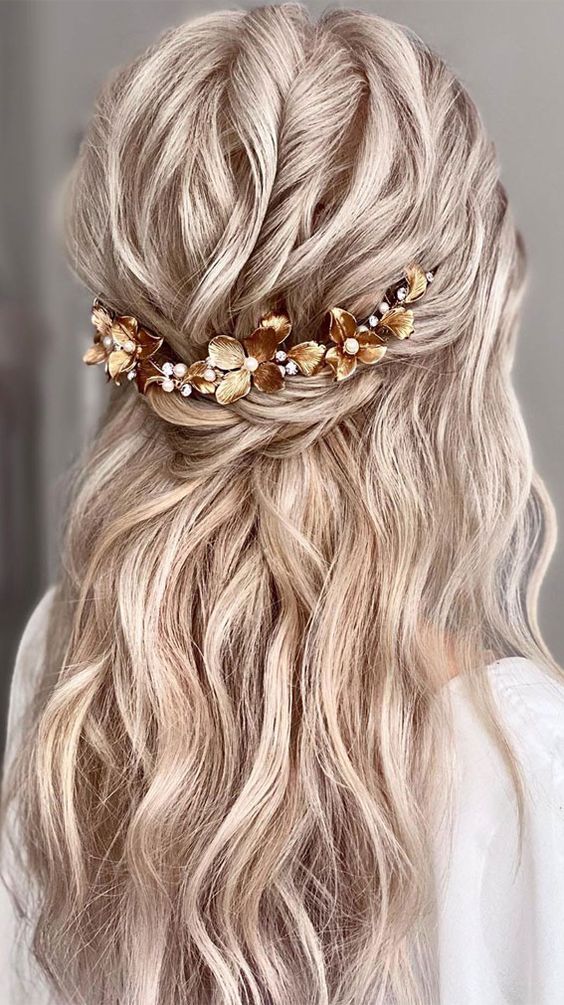 12. Sparkling Tiara
Adorn your hairstyle with a sparkling tiara or crown for a royal touch.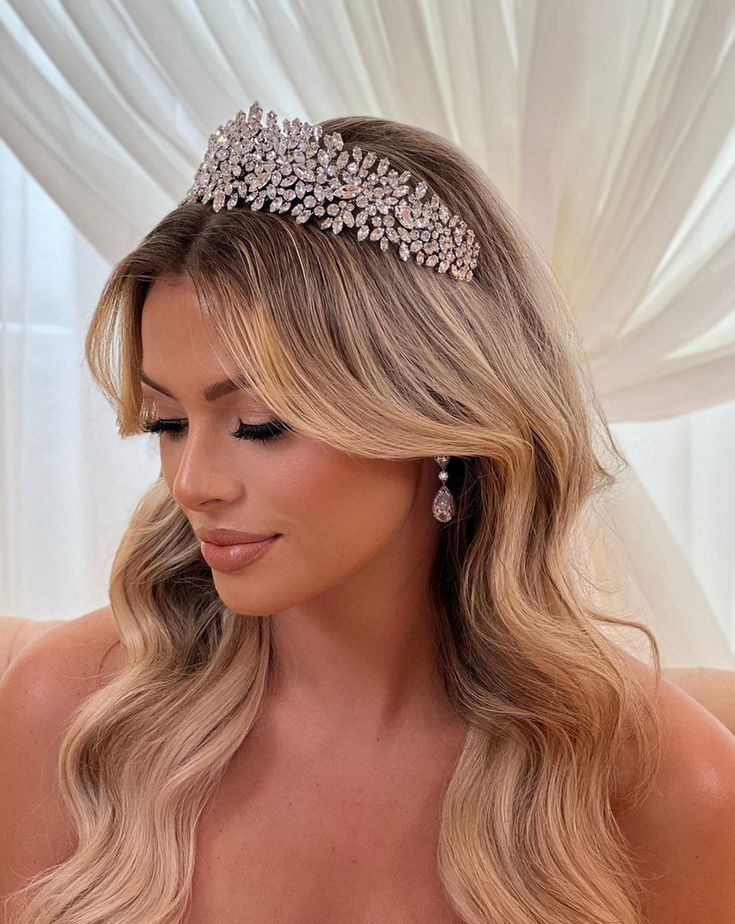 13. Romantic Braided Crown
Create a romantic braided crown with delicate flowers or holiday-inspired accents.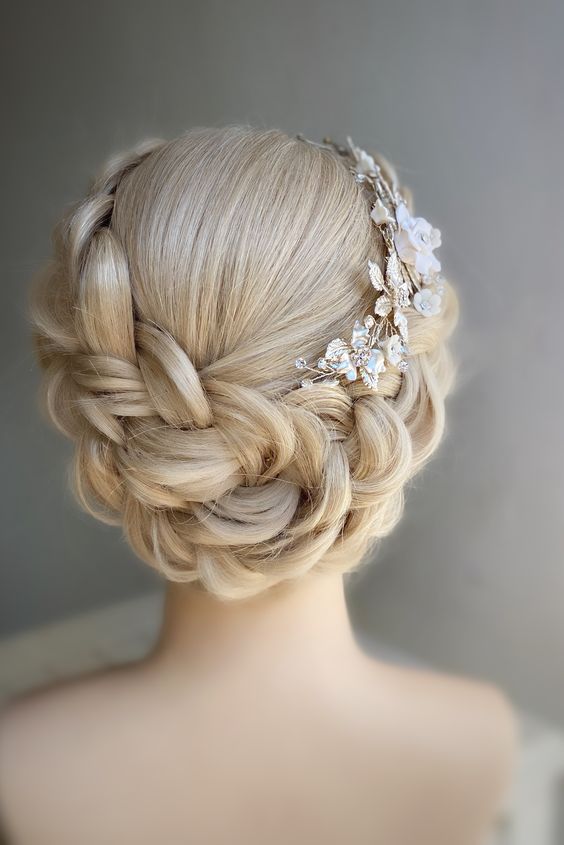 14. Vintage Hollywood Waves
Channel Old Hollywood glamour with beautifully sculpted waves that cascade down your back.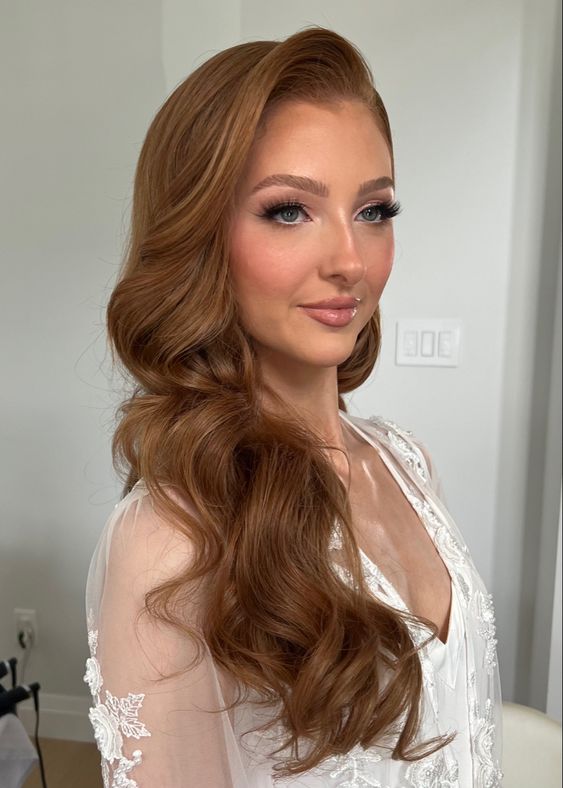 15. Snowflake Hairpin Delight
Secure a snowflake-shaped hairpin to your long hair to celebrate the season's magic.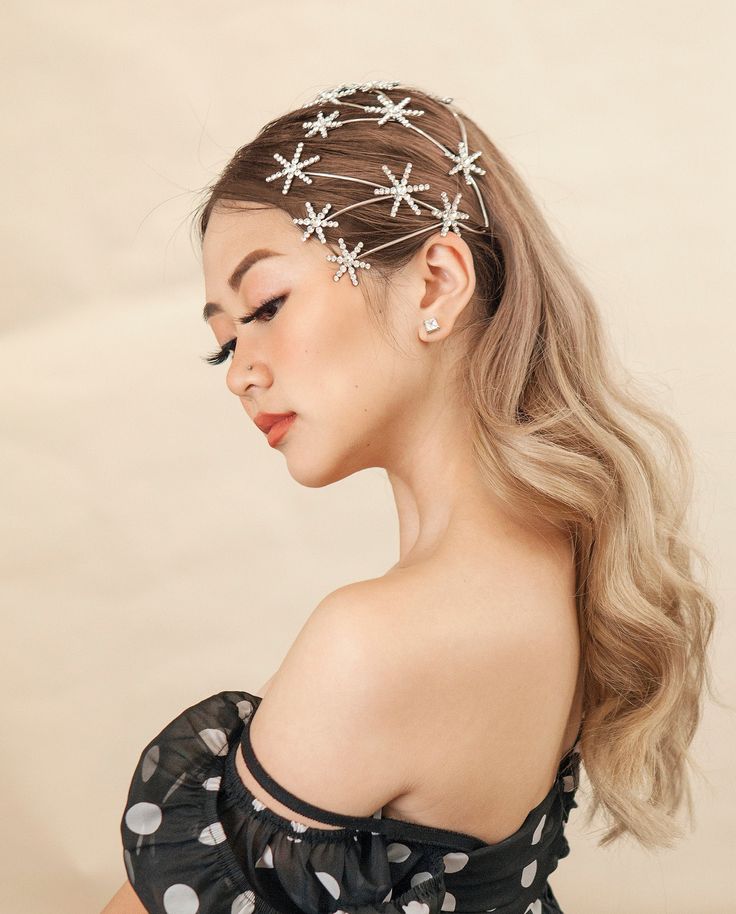 16. Sleek Low Ponytail
Keep it simple yet chic with a sleek and low ponytail, perfect for showcasing statement earrings.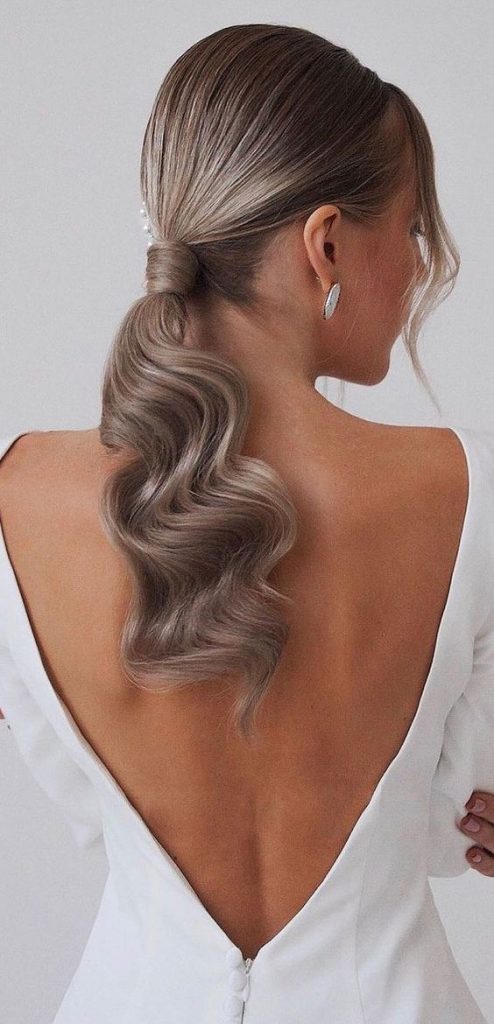 17. Holly and Berries Updo
Elevate your updo with hand-painted holly leaves and red berry accents for a traditional feel.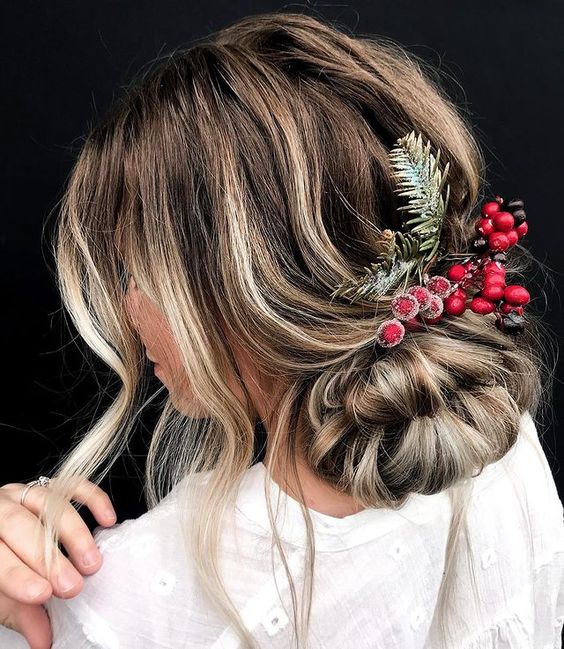 Save Pin