Nails
17 Stylish Christmas Nail Color Ideas for 2023
Christmas is a time to embrace festive colors and add a touch of holiday spirit to your nails. Whether you prefer classic hues or want to experiment with unique shades, here are 17 stylish Christmas nail color ideas for 2023:
1. Classic Red Nails
Opt for timeless red nails to capture the traditional warmth and charm of Christmas.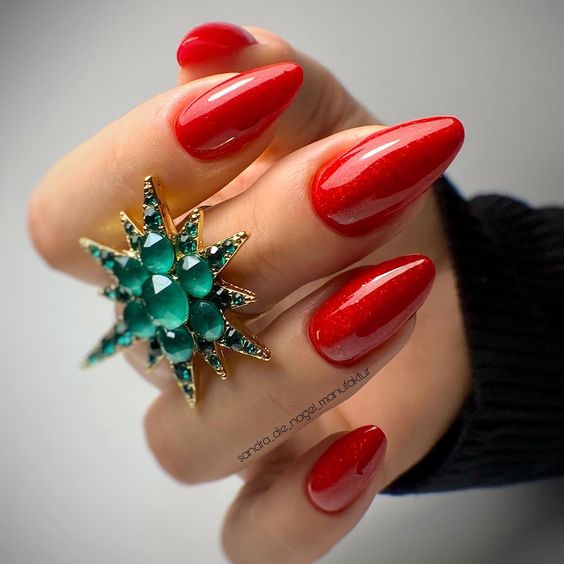 2. Emerald Green
Embrace the rich and vibrant green of an evergreen tree with emerald green nail polish.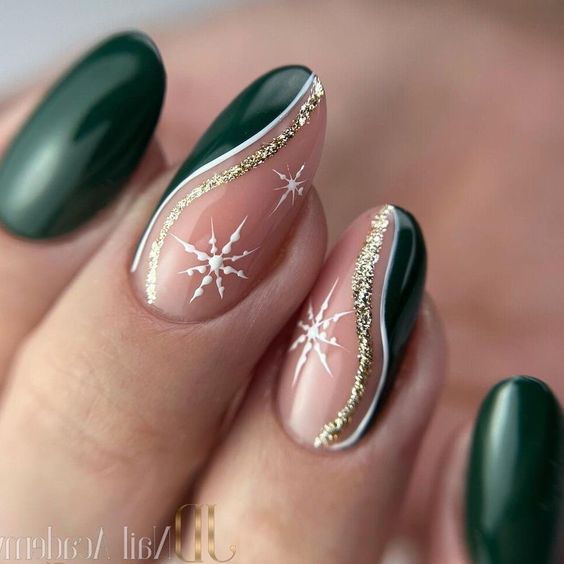 3. Gold Glamour
Add a touch of luxury to your nails with metallic gold nail polish or accents.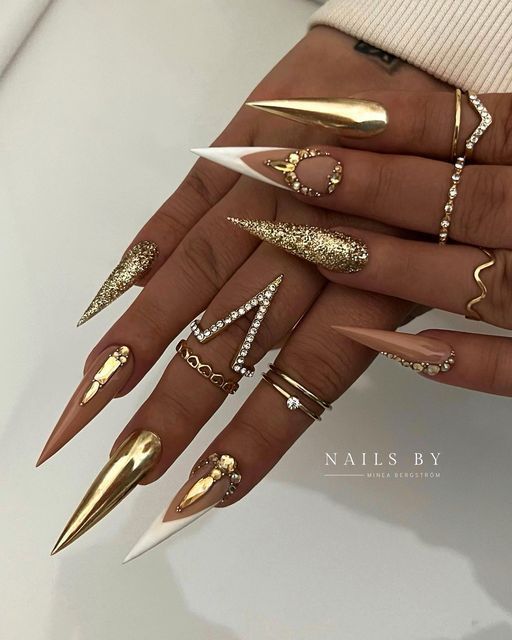 4. Deep Burgundy
Choose a deep burgundy shade reminiscent of red wine for a cozy and elegant look.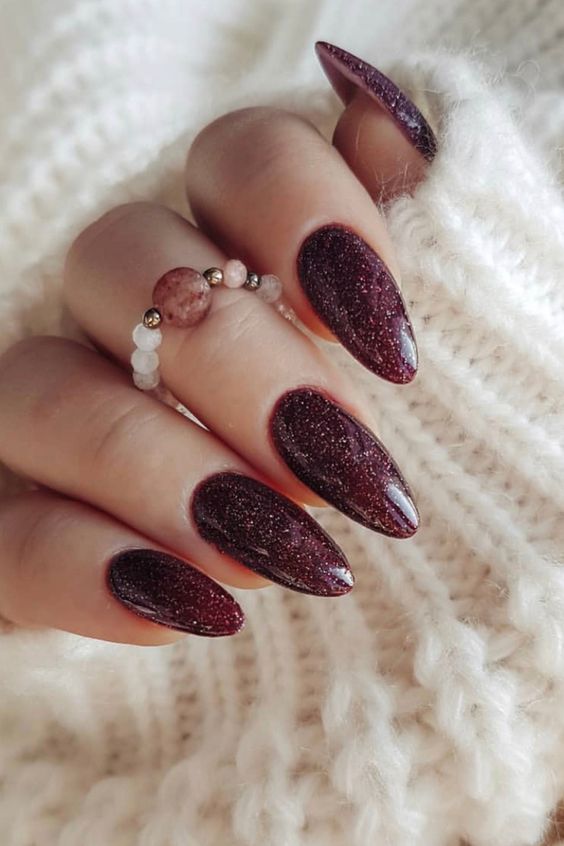 5. Frosty Silver
Capture the magic of a snowy winter day with shimmering silver nail polish.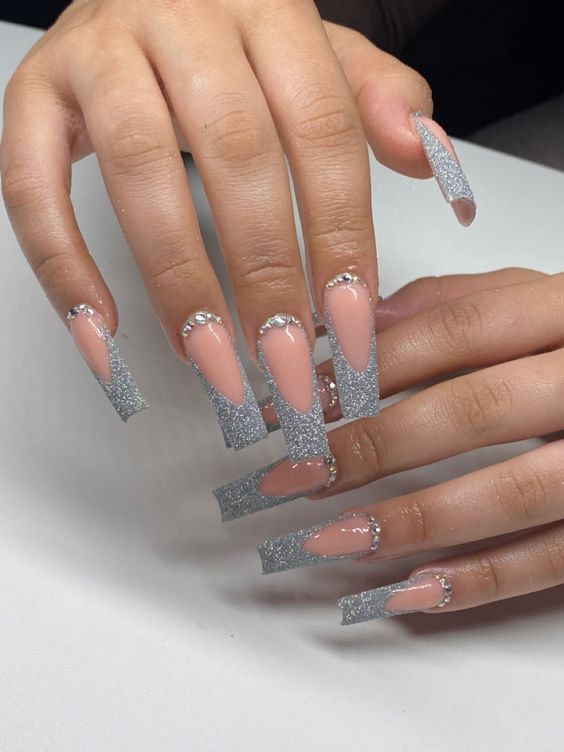 6. Icy Blue
Opt for a cool and icy blue shade that embodies the serenity of winter.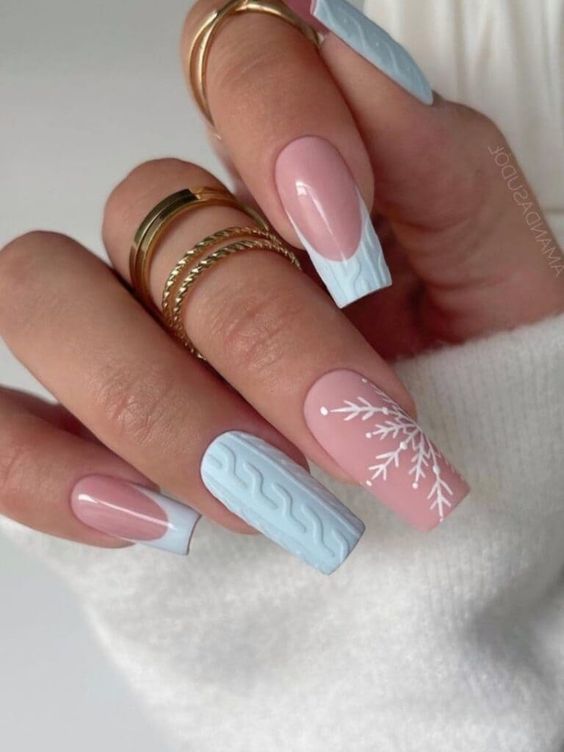 7. Snow White
Embrace the purity and simplicity of the season with crisp white nails.
8. Glittering Champagne
Add a subtle sparkle to your nails with champagne-colored glitter or polish.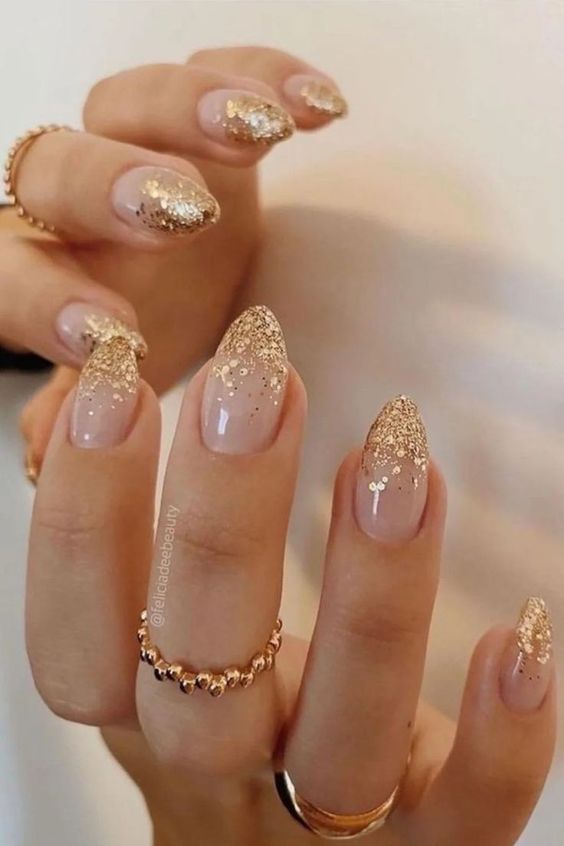 9. Candy Cane Stripes
Get playful with red and white candy cane stripes for a sweet and festive look.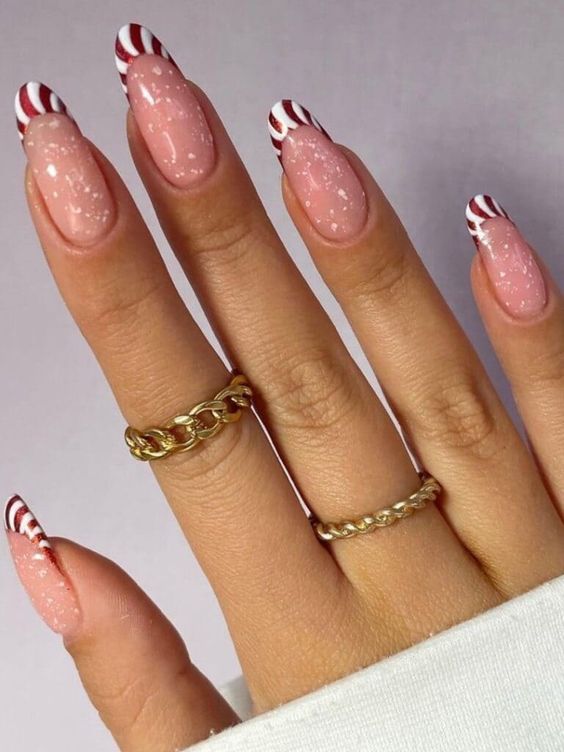 10. Minty Fresh Green
Choose a mint green shade reminiscent of peppermint candies for a fresh and fun vibe.
11. Glistening Snowflakes
Paint delicate snowflake designs on a deep blue or black background for a wintery look.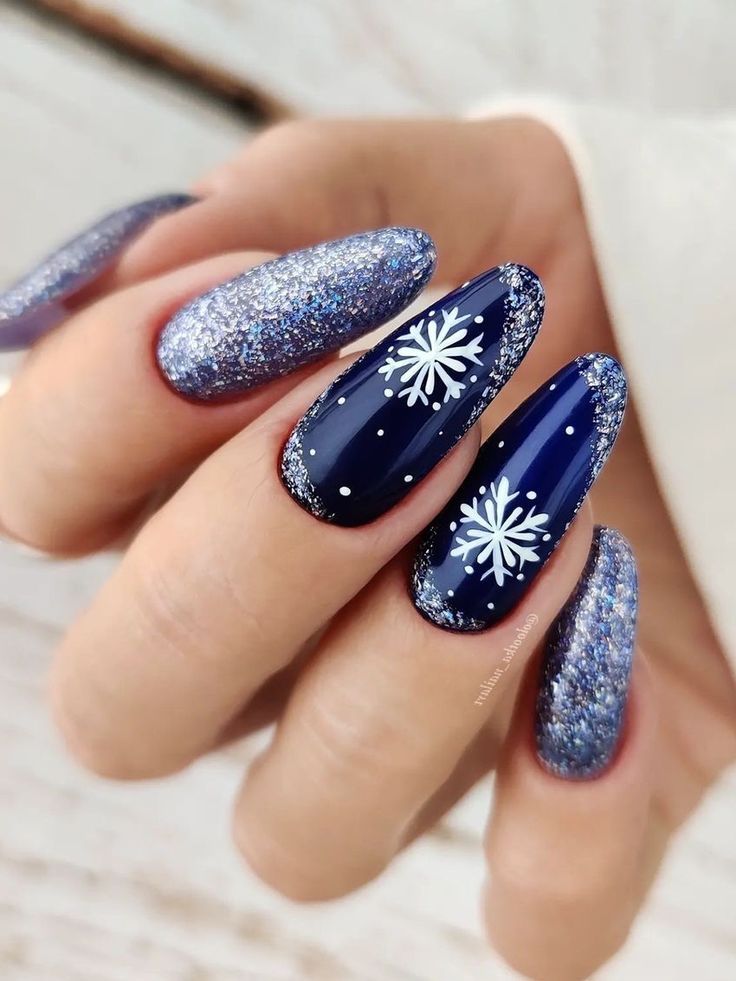 12. Golden Ornaments
Adorn your nails with hand-painted golden ornaments and bows for a touch of holiday charm.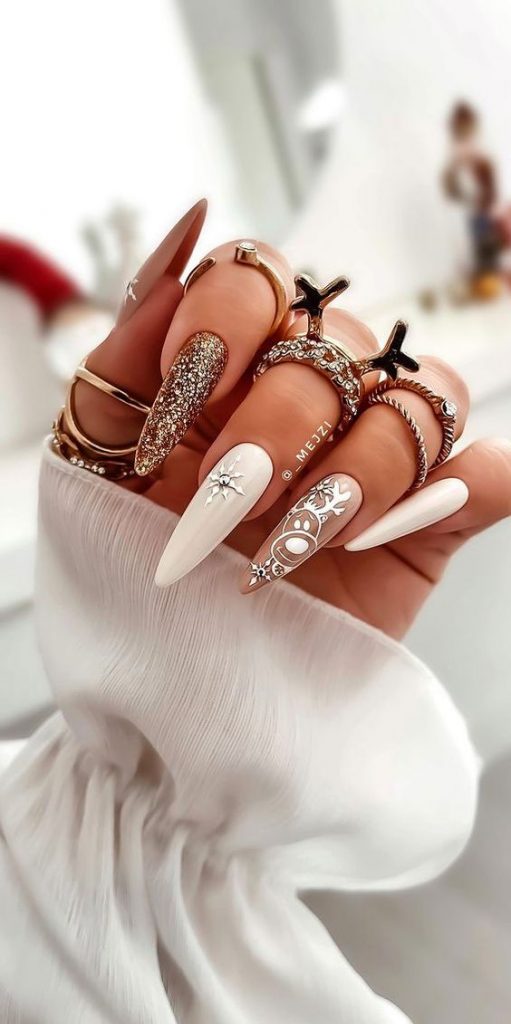 13. Velvet Red
Achieve a plush and luxurious appearance with matte velvet red nails.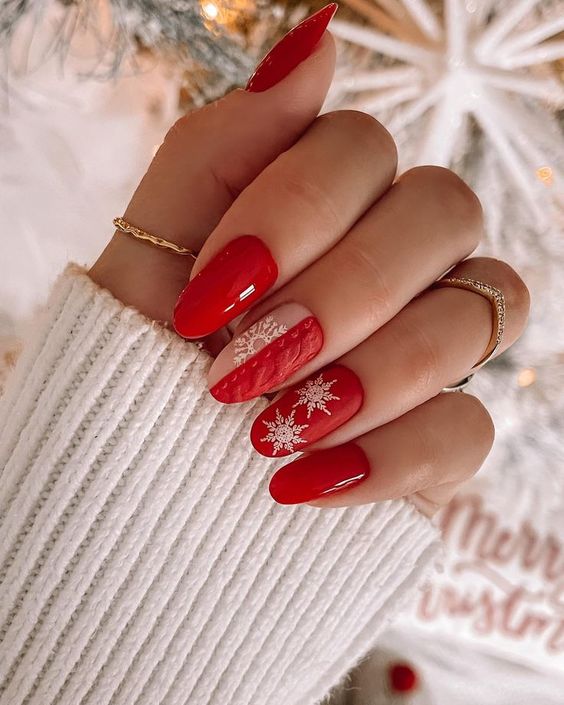 14. Festive Plum
Opt for a rich plum color that combines the warmth of red with the depth of purple.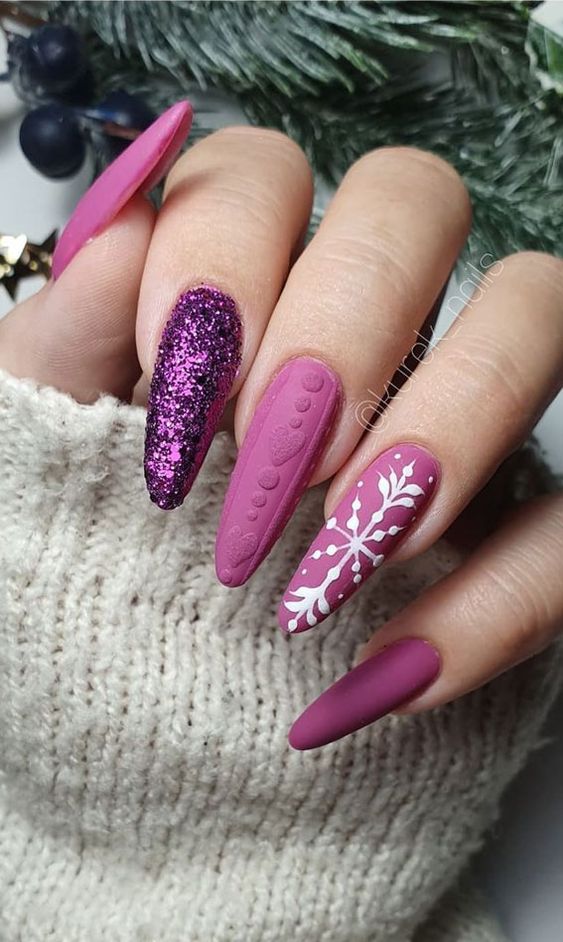 15. Holiday Glitter Ombre
Create a dazzling ombre effect using red or green glitter on your nails.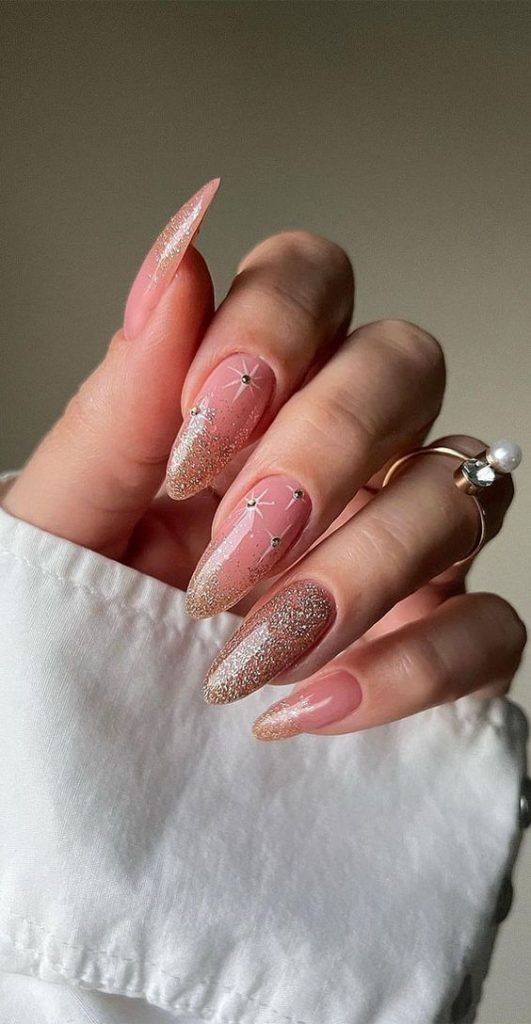 16. Royal Blue Elegance
Choose a deep royal blue shade for a sophisticated and regal Christmas look.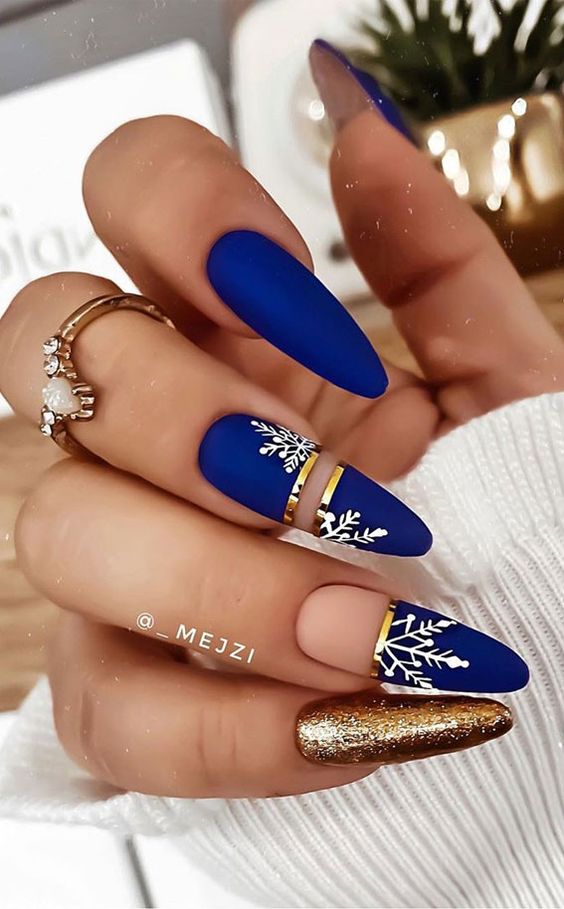 17. Rose Gold Magic
Capture the beauty of rose gold with nail polish or accents for a trendy and glamorous design.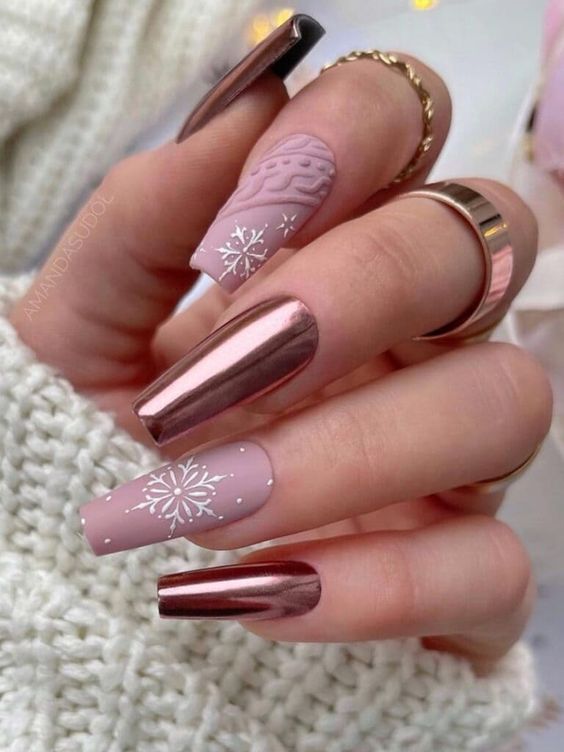 Save Pin