Nails
19 Beautiful Flower Nail Art Ideas
Flower nail art is a timeless and charming design that adds a touch of femininity and elegance to your manicure. Whether you prefer delicate and intricate designs or bold and vibrant blooms, these 19 flower nail art ideas will inspire your next floral-themed manicure:
1. Classic Rose Nails
Create elegant rose nail art using soft pastel colors or go for bold and vibrant hues.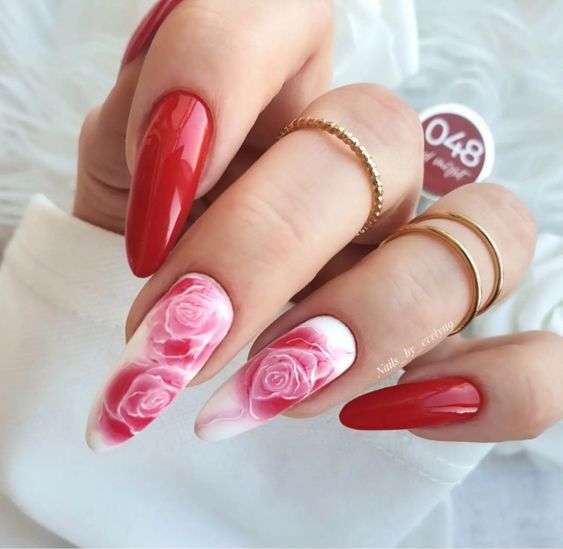 2. Dainty Daisy Nails
Paint dainty daisies on your nails for a sweet and innocent look.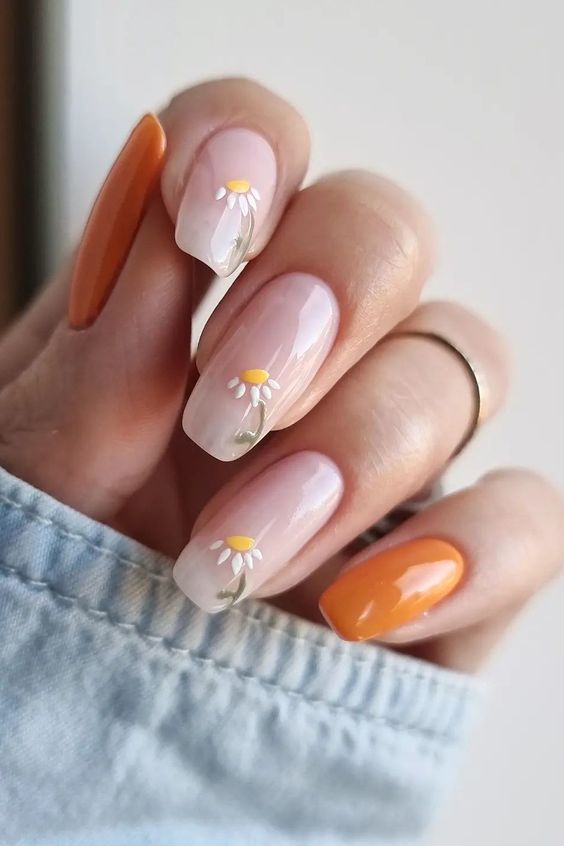 3. Cherry Blossom Delight
Capture the beauty of cherry blossoms with delicate flower designs on a soft pink or white base.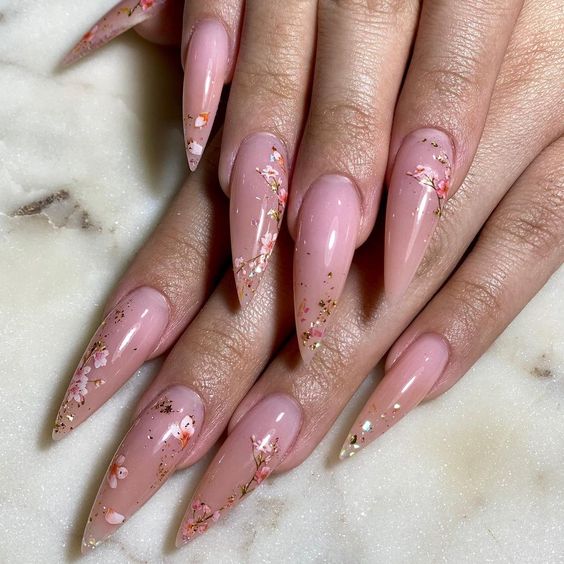 4. Sunflower Power
Embrace the warmth of sunflowers by painting large sunflower designs on your nails.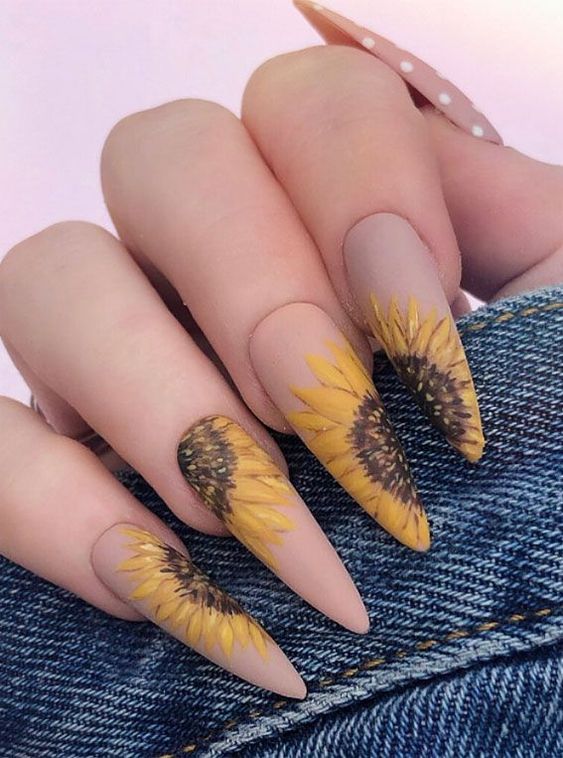 5. Tropical Hibiscus
Channel the tropics with colorful hibiscus flowers on a bright background.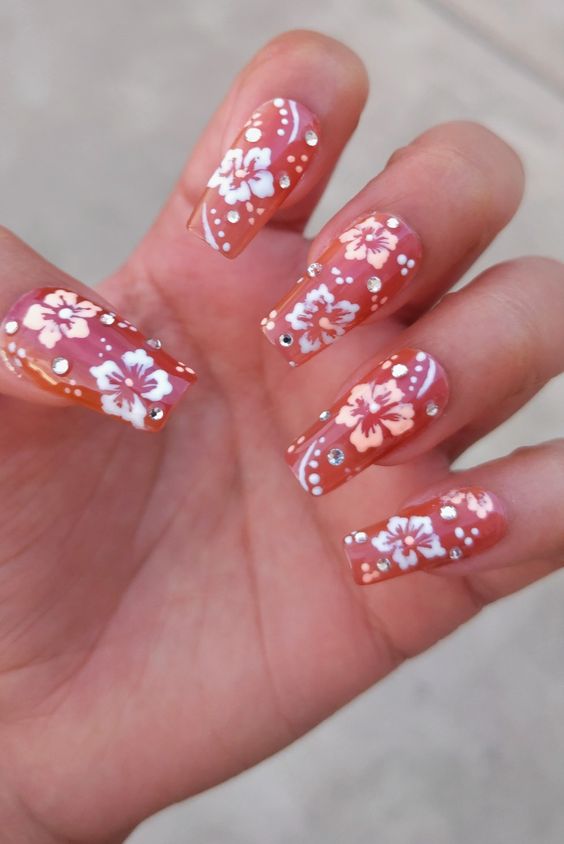 6. Watercolor Florals
Create a watercolor effect with soft pastels for a dreamy and artistic floral nail art.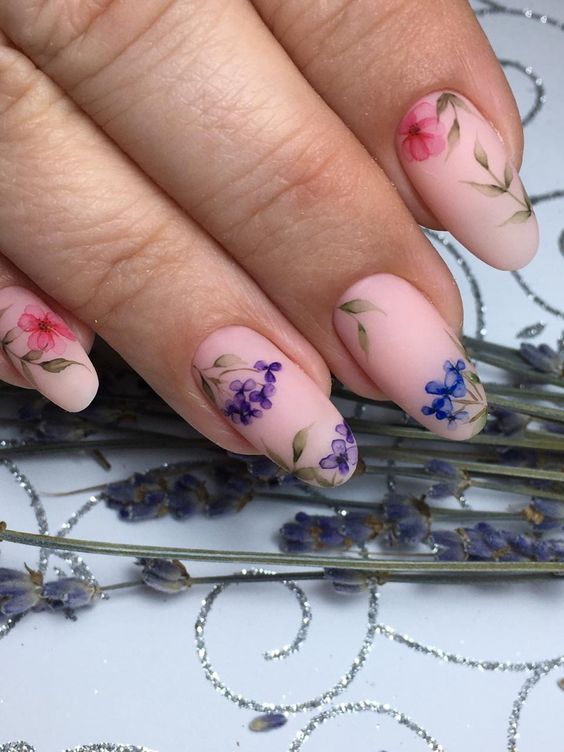 7. Wildflower Garden
Paint a variety of wildflowers on your nails for a whimsical and nature-inspired look.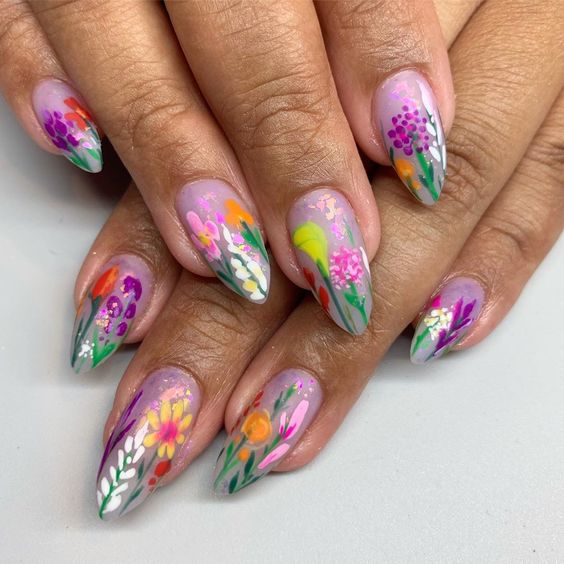 8. Tulip Elegance
Choose tulip nail art for a sophisticated and chic floral design.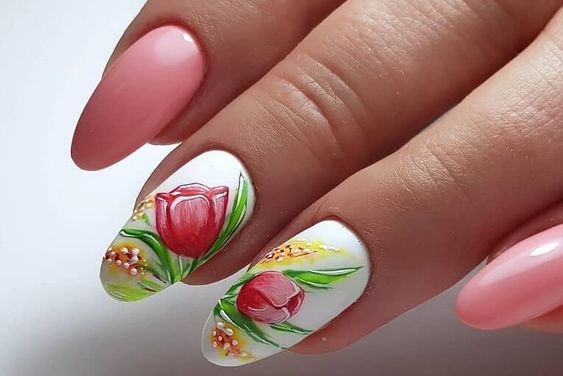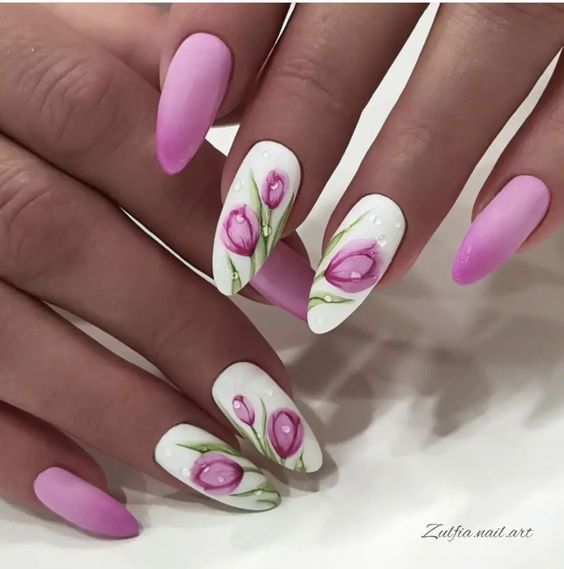 9. Poppy Perfection
Add a pop of color with bold red poppy flowers on a neutral or black base.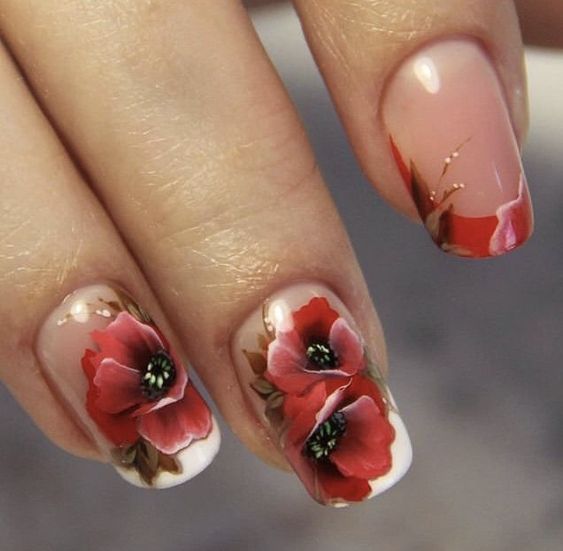 10. Lavender Fields
Paint lavender flowers on your nails for a calming and serene manicure.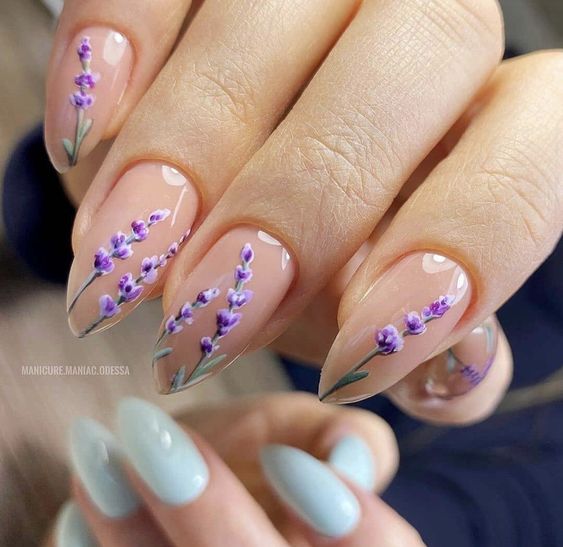 11. Orchid Blooms
Embrace the exotic with intricate orchid designs on your nails.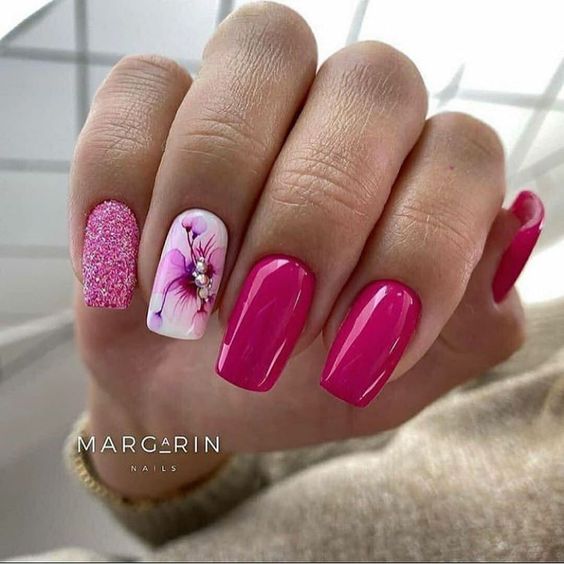 12. Delicate Cherry Blossom Branches
Paint delicate cherry blossom branches on a light background for a minimalist and elegant look.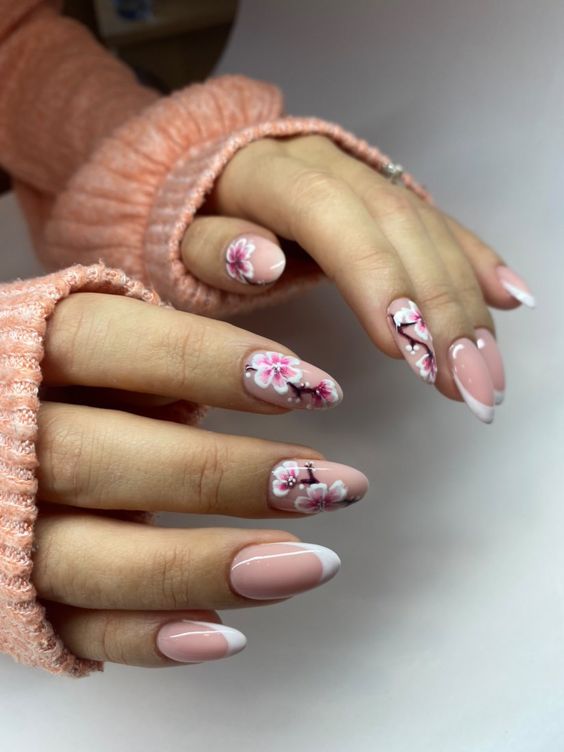 13. Garden Party
Combine various flowers, leaves, and butterflies for a playful and festive garden party nail art.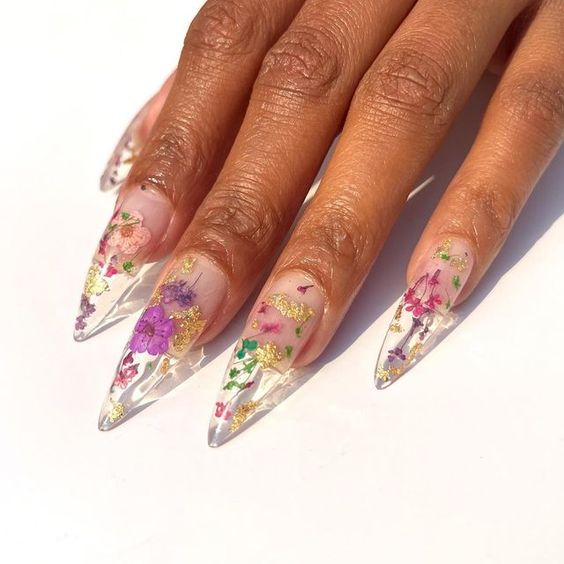 14. Vintage Floral
Create a vintage look with faded and muted floral patterns on your nails.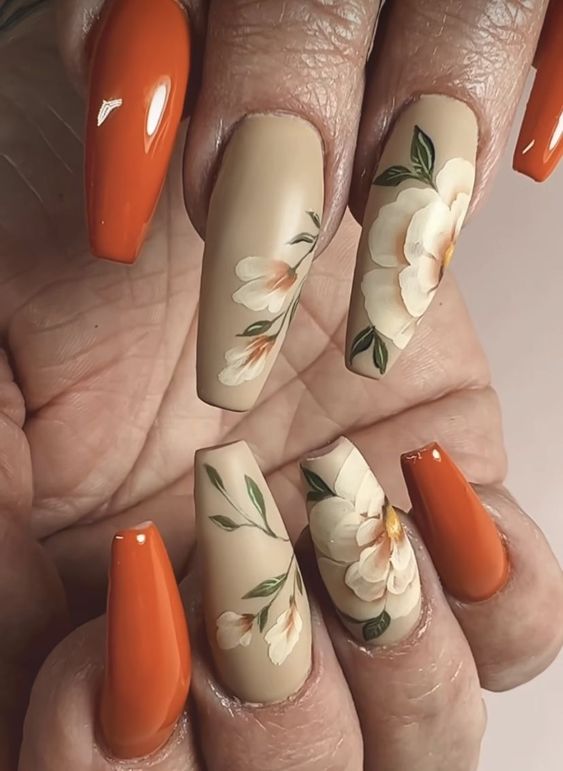 15. Floral French Tips
Put a twist on the classic French manicure by adding delicate floral designs to the tips.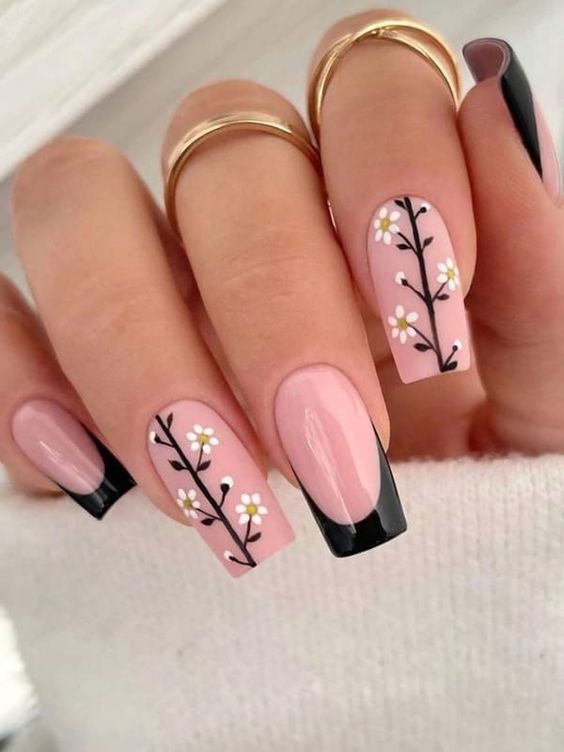 16. Bold Peony Flowers
Paint bold and voluminous peony flowers on your nails for a striking and eye-catching design.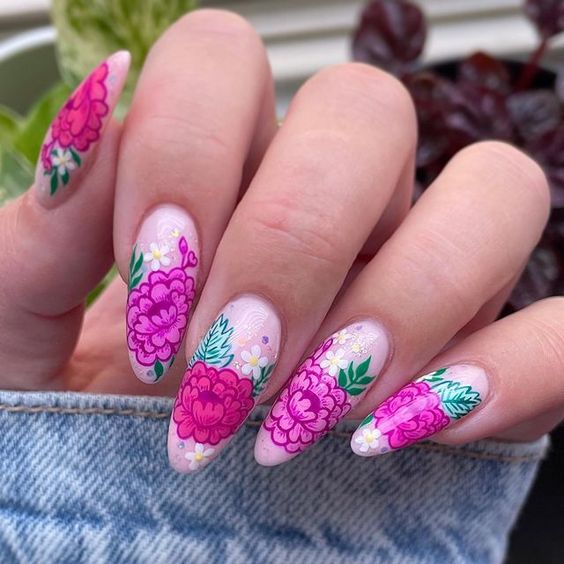 17. Vibrant Poppies
Choose vibrant and colorful poppy flowers for a cheerful and lively manicure.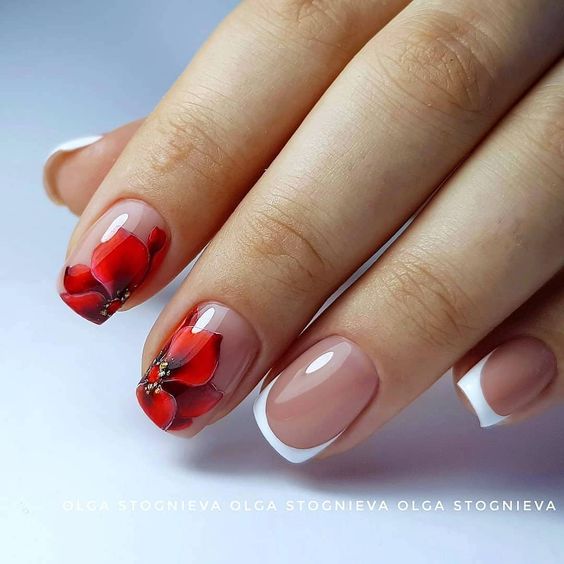 18. Monochrome Magnolias
Create an elegant monochromatic look with magnolia flower designs on a neutral background.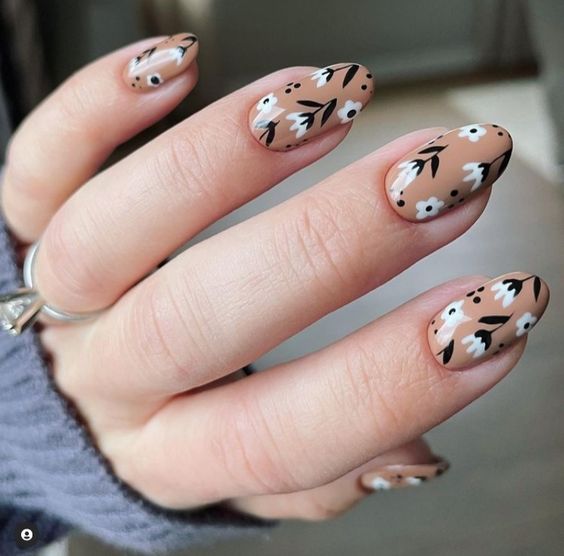 19. 3D Flower Accents
Add 3D flower accents using nail jewels or nail art decorations for a dimensional and luxurious effect.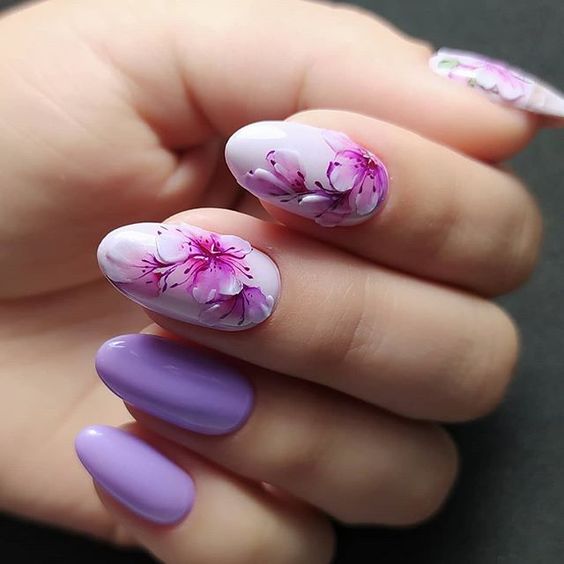 Save Pin