Nails
19 Fabulous Barbie Nails Design Ideas for Your Perfect Manicure
Are you ready to embrace your inner Barbie and transform your nails into a dazzling display of fashion and fun? We've curated 19 Barbie nails design ideas that will take your manicure to the next level. From classic pink hues to whimsical themes, these nail designs will surely make a statement and reflect your love for everything Barbie!
Barbie Pink Princess
Embrace the signature Barbie color with a full pink manicure. Add some sparkle and shine with glitter accents or rhinestones to make your nails fit for a modern-day princess.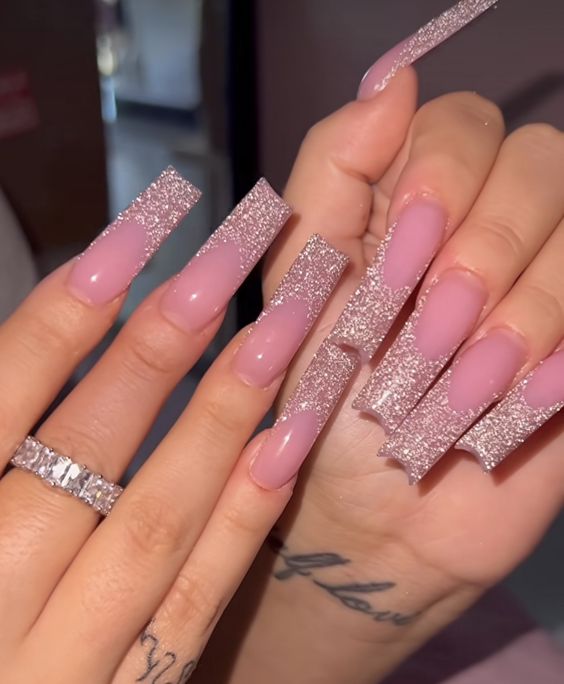 Barbie's Fashion Runway
Channel Barbie's love for fashion by creating nail art that features tiny purses, high heels, sunglasses, and other chic accessories. Your nails will be the talk of the town!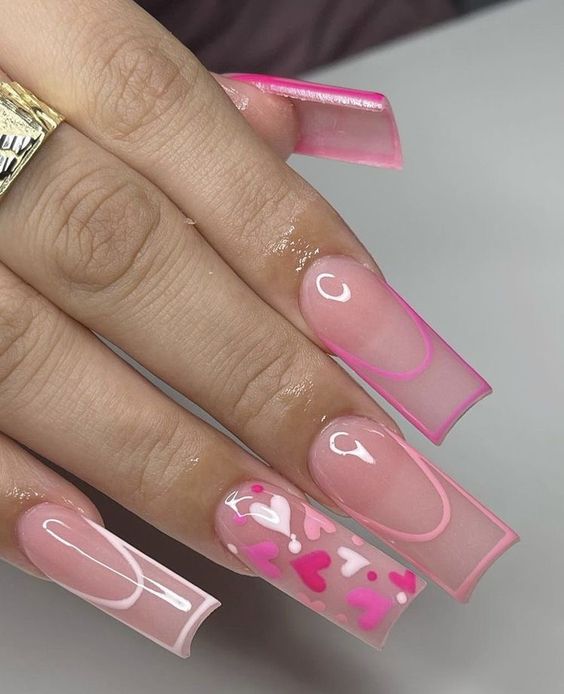 Barbie Doll Decals
Pay homage to Barbie herself by applying Barbie doll decals to your nails. Choose different iconic Barbie looks for each finger to celebrate her timeless style.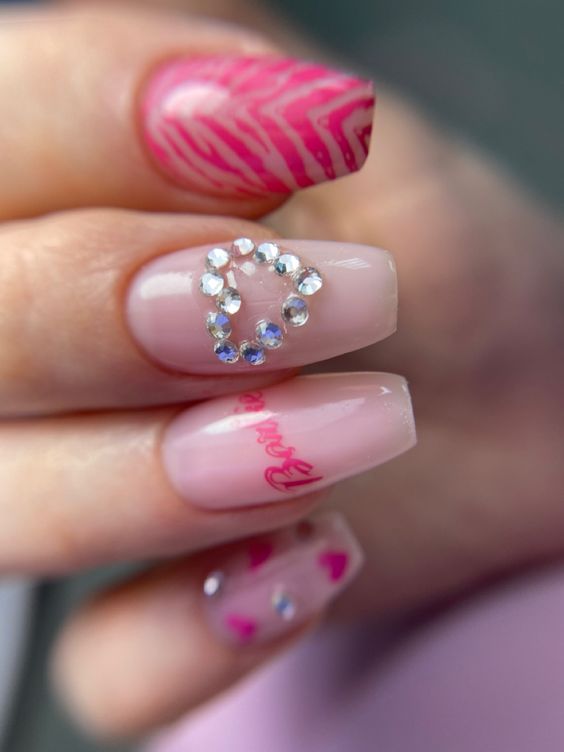 Barbie's Dreamland
Create a whimsical dreamland on your nails with clouds, rainbows, and pastel hues. This design will transport you to a world of fantasy and wonder.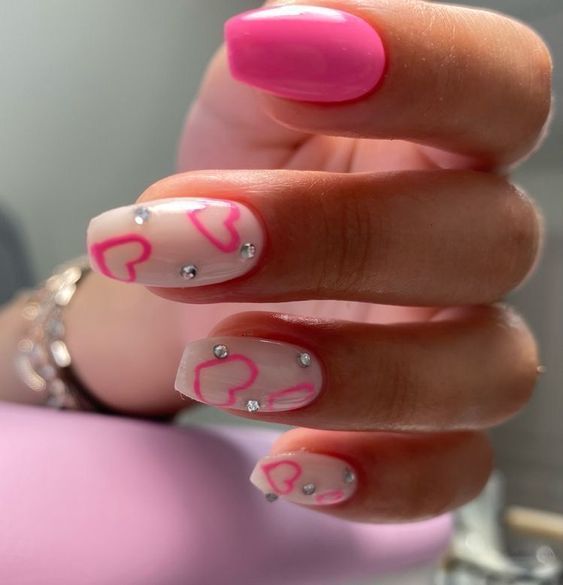 Barbie and Ken Love Story
Celebrate Barbie and Ken's love story with a nail design that features their initials, tiny hearts, and a couple of silhouettes for a touch of romance.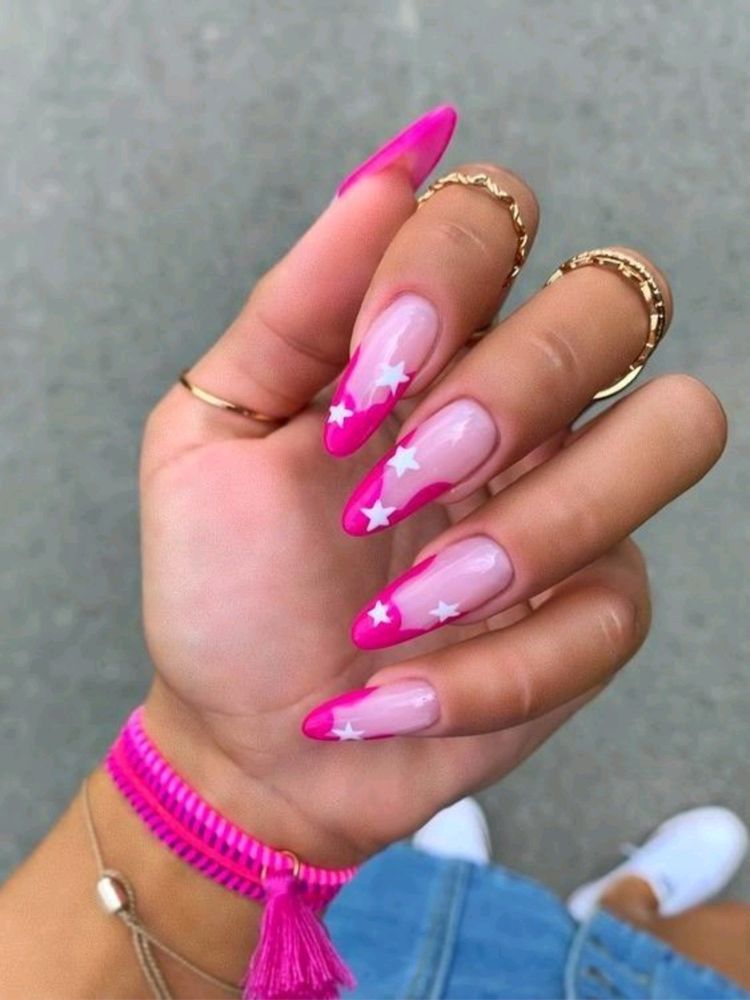 Barbie's Dream House
Recreate the iconic Barbie Dream House on your nails. Use vibrant colors and intricate details to capture the essence of Barbie's fabulous home.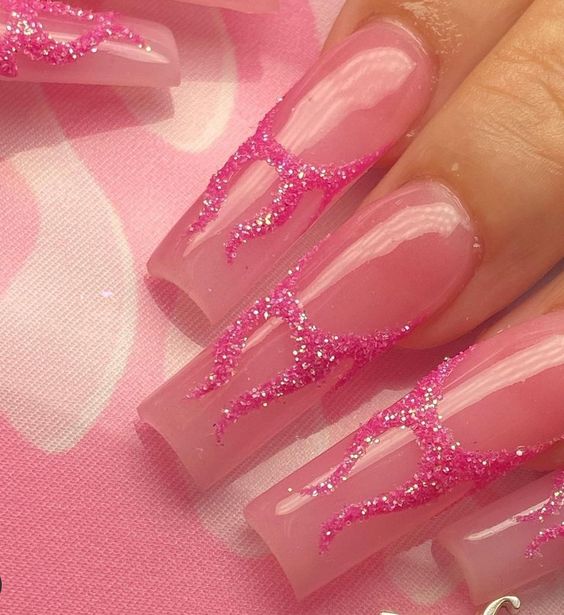 Barbie's Glamorous Diamonds
Dazzle and shine like Barbie with a diamond-inspired nail design. Add some glimmer with silver or holographic nail foils for a luxurious touch.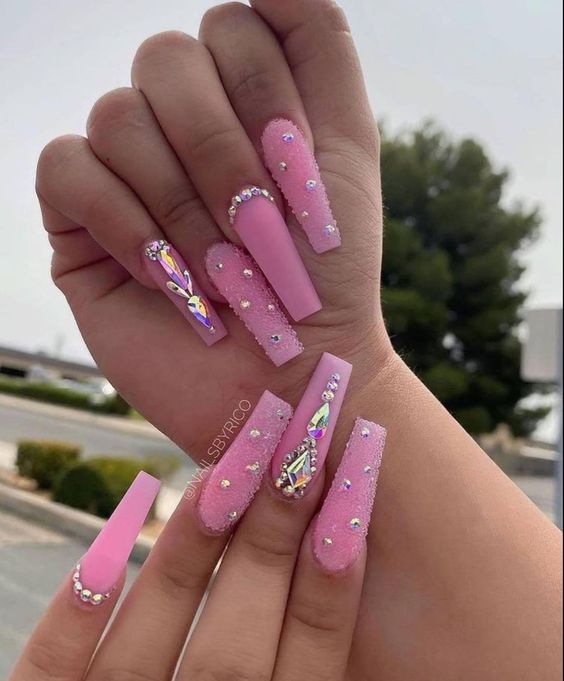 Barbie's Playful Polka Dots
Get retro chic with classic polka dots in Barbie's favorite shades. Play around with different sizes and colors to create a youthful and playful look.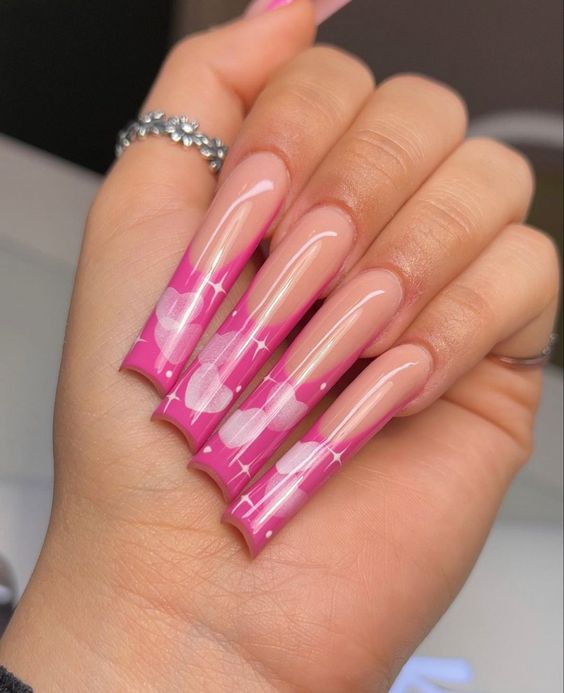 Barbie's Butterfly Garden
Channel the beauty of nature with delicate butterfly nail art. Paint colorful butterflies on a soft background to capture the essence of a blooming garden.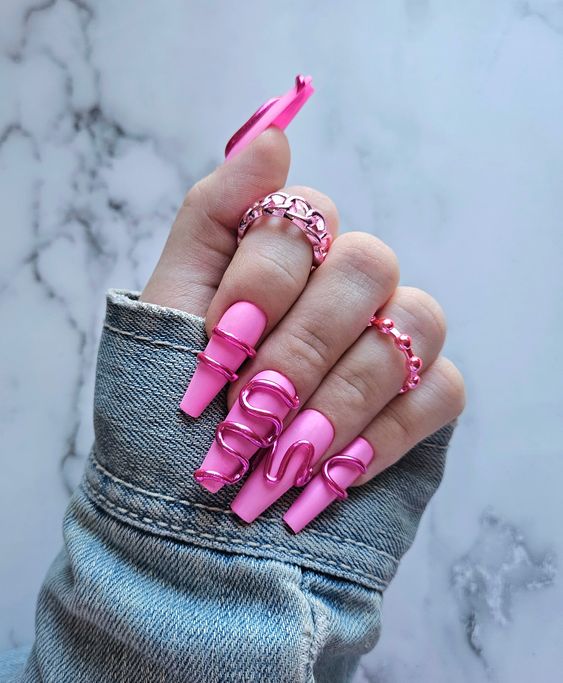 Barbie's Tropical Getaway
Transport yourself to a tropical paradise with vibrant palm trees, exotic flowers, and fruity designs. Your nails will exude vacation vibes all year round!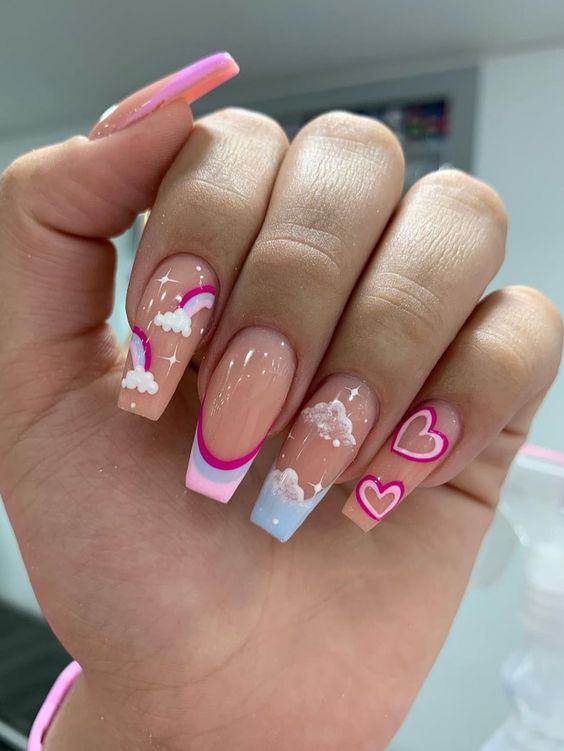 Barbie's Mermaid Magic
Dive into the enchanting world of mermaids with holographic scales, seashells, and iridescent designs. This look will make your nails look like they belong under the sea.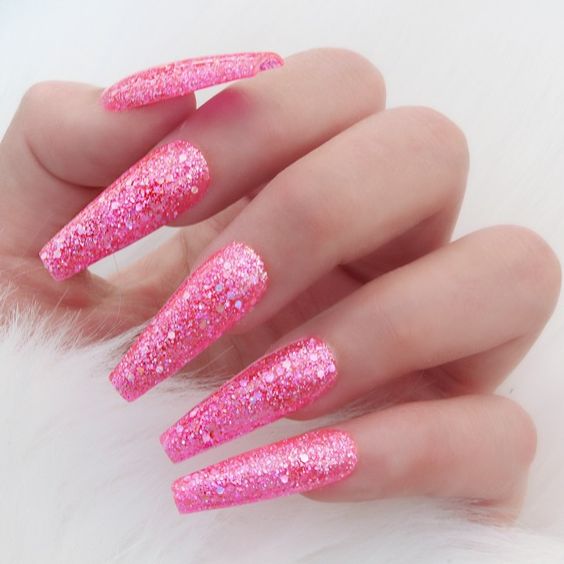 Barbie's Signature Stripes
Capture Barbie's classic style with black and white stripes on a couple of nails, paired with complementary colors for a timeless yet modern look.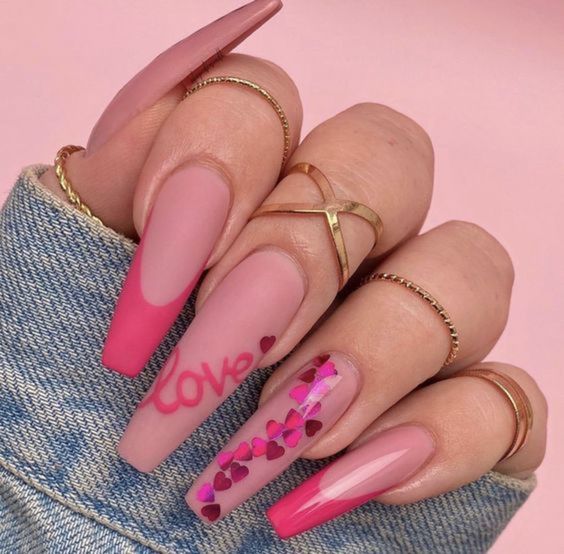 Barbie's Ice Cream Delight
Embrace Barbie's sweet tooth with cute ice cream cone nail art. Add sprinkles and pastel colors for a deliciously charming manicure.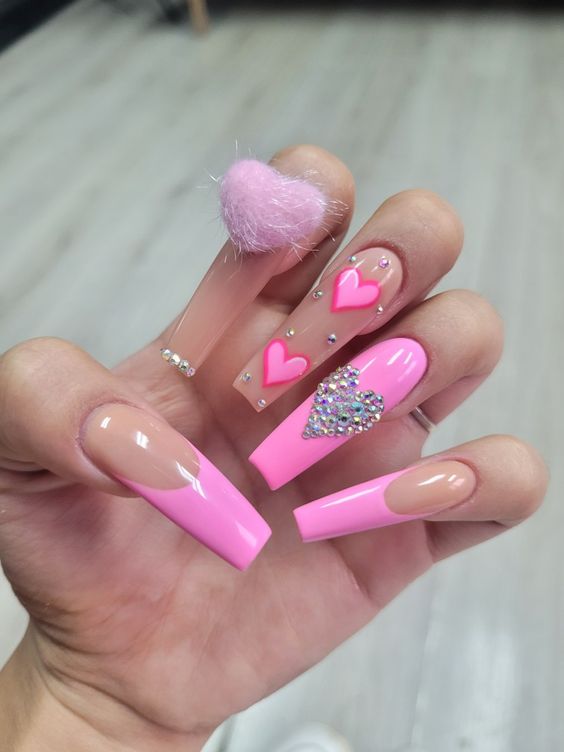 Barbie's Parisian Chic
Get inspired by Barbie's jet-set lifestyle with a chic French-themed nail art. Think Eiffel Tower, French berets, and elegant patterns for a touch of Parisian flair.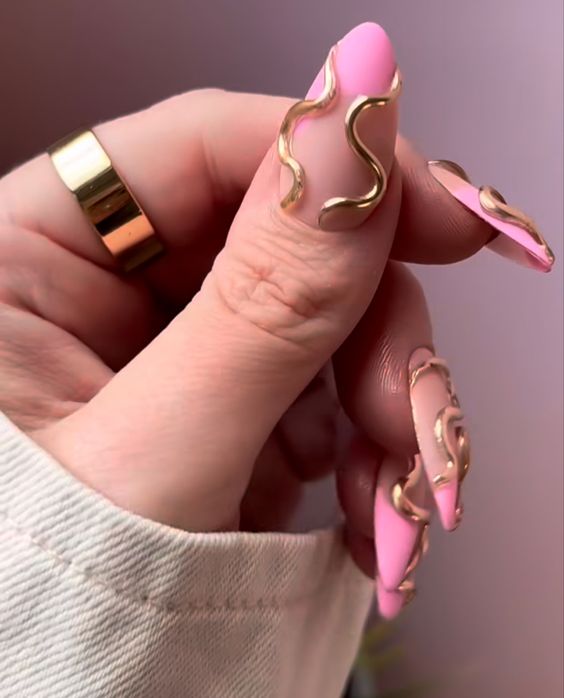 Barbie's Fairytale Castle
Fulfill your princess dreams with castle-inspired nail art. Add gemstones and glitter to create a regal, fairytale look fit for a Barbie princess.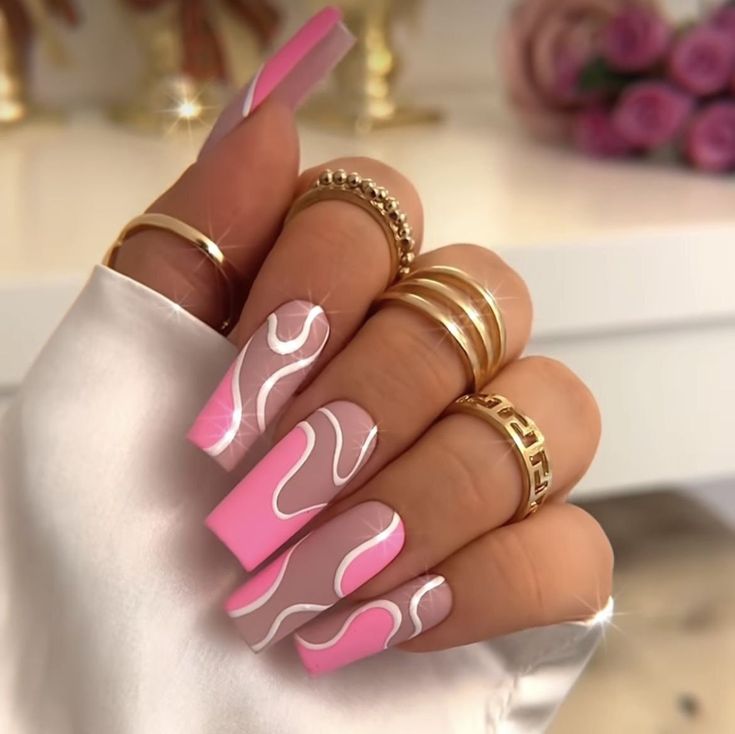 Barbie's Vintage Vibe
Emulate Barbie's retro charm with vintage-inspired nail designs. Play around with polka dots, cat-eye sunglasses, and retro patterns for a nostalgic flair.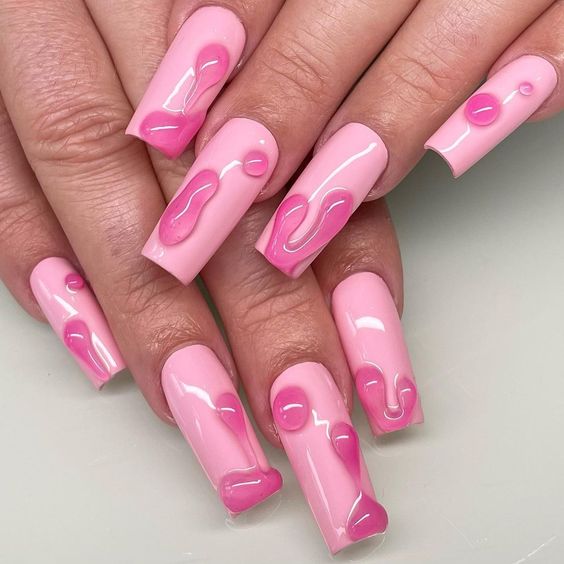 Barbie's Edgy Glamour
Channel your inner rockstar Barbie with edgy nail art. Incorporate studs, spikes, and bold colors for a fierce and daring look.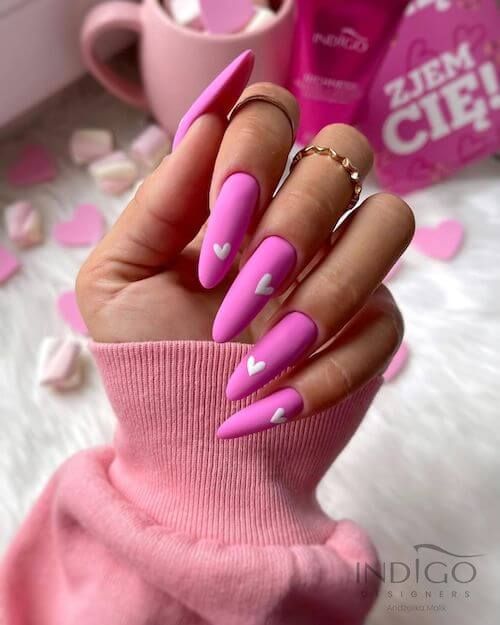 Barbie's Artsy Adventure
Explore your artistic side with creative and abstract nail designs inspired by Barbie's love for art and self-expression.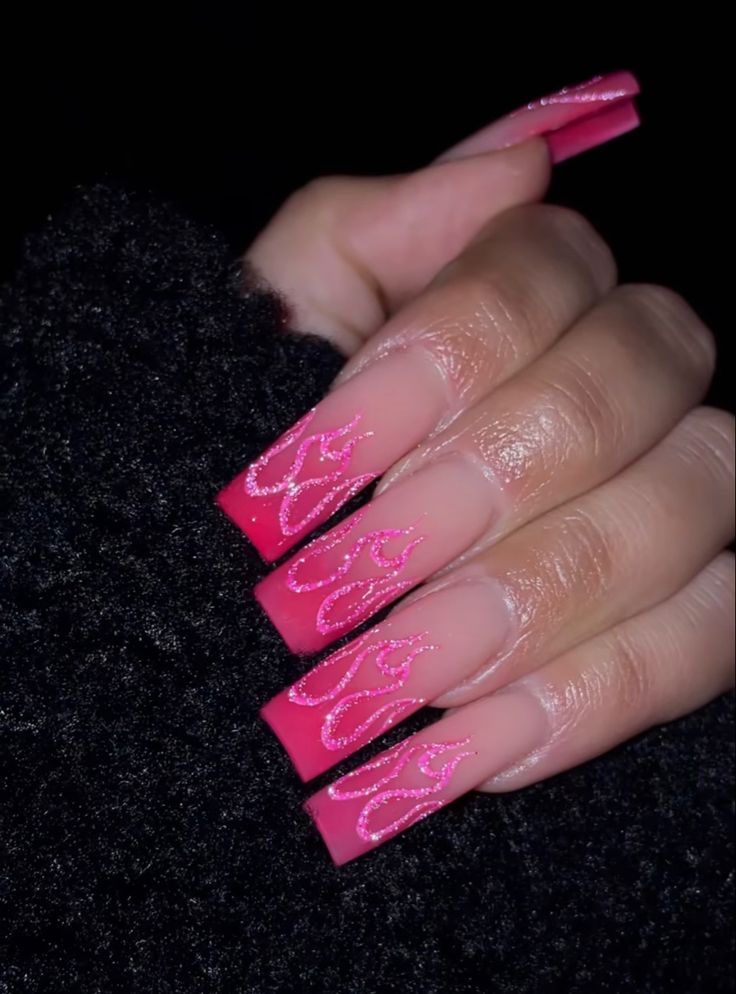 Barbie's Galactic Galaxy
Take your nails on a cosmic journey with galaxy-inspired nail art. Use deep blues, purples, and glimmering stars to create a mesmerizing outer space design.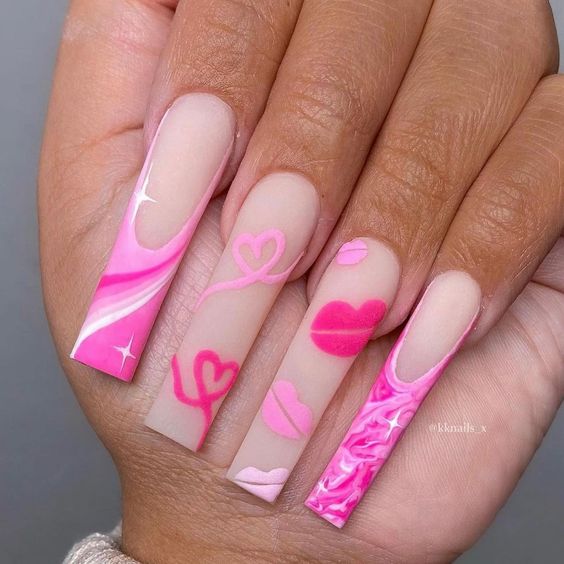 Save Pin