Hairstyle
15 Striking Red Fall Hair Color Ideas
Red hair colors are perfect for embracing the warm and cozy vibes of fall. Whether you're looking for a subtle auburn hue or a bold fiery red, there's a shade to suit every taste. Here are 15 striking red fall hair color ideas to inspire your next transformation:
Copper Balayage
Add dimension to your hair with copper balayage highlights that blend seamlessly with your natural color, creating a warm and radiant look.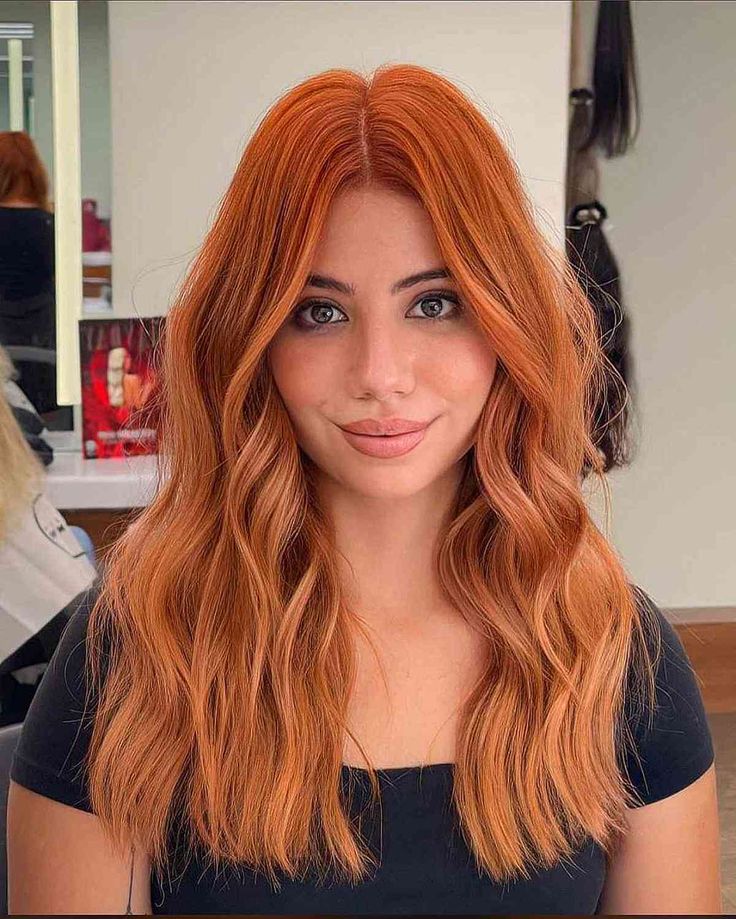 Burgundy Ombre
Start with a deep burgundy at the roots and gradually transition into a lighter shade towards the ends for a stunning ombre effect.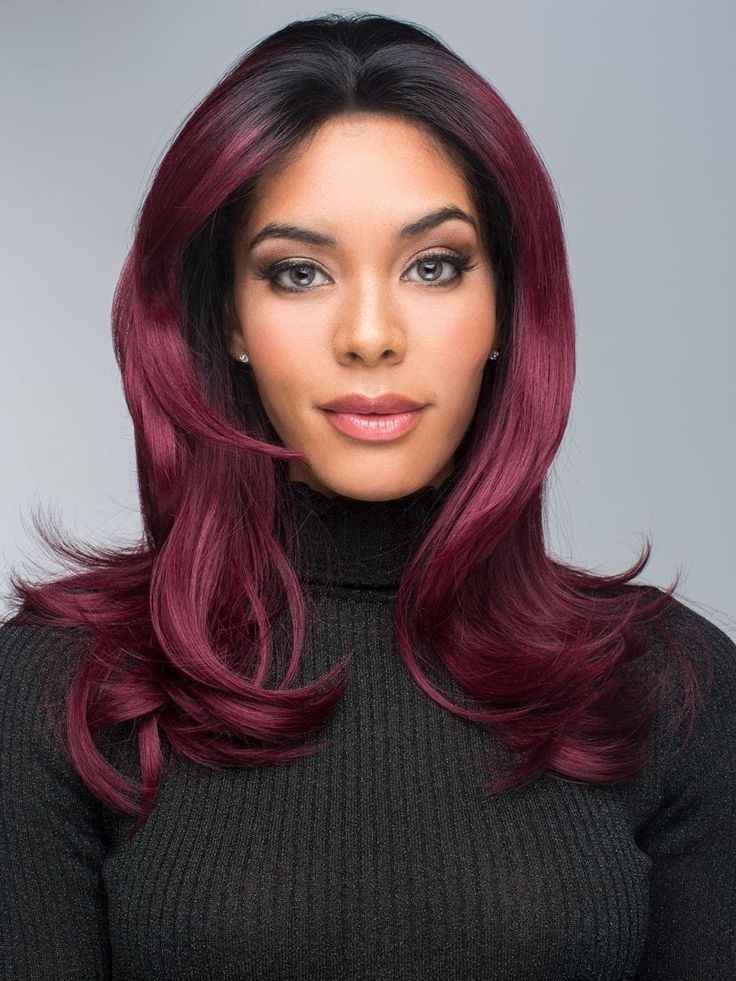 Cherry Red Waves
Embrace a rich cherry red shade all over your hair, and enhance it with loose waves for a voluminous and vibrant look.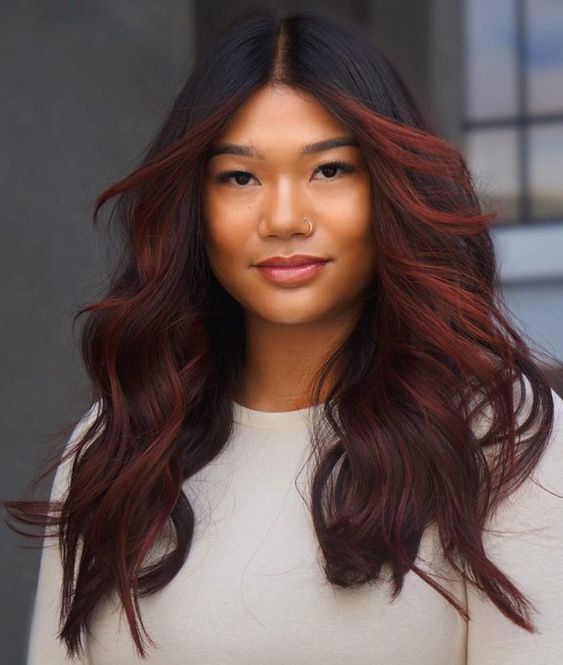 Mahogany Delight
Choose a dark mahogany red that shimmers in the sunlight, creating a sophisticated and luxurious appearance.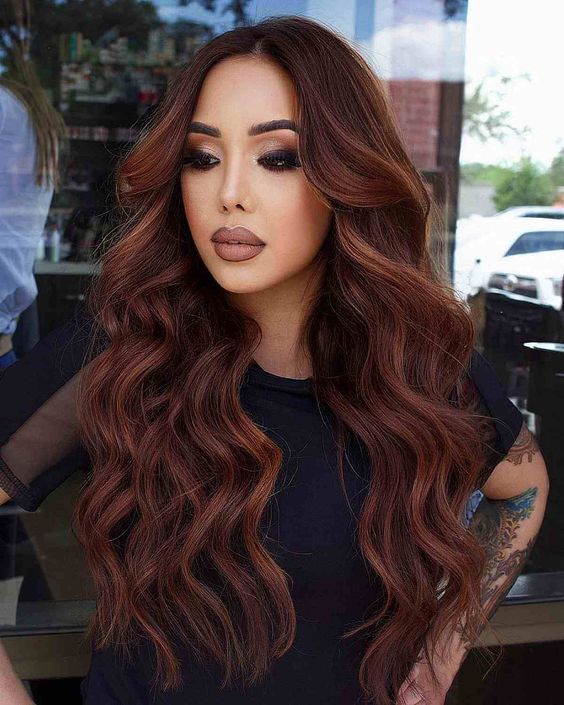 Ruby Red Bob
Go for a bold ruby red bob haircut that exudes confidence and complements your features.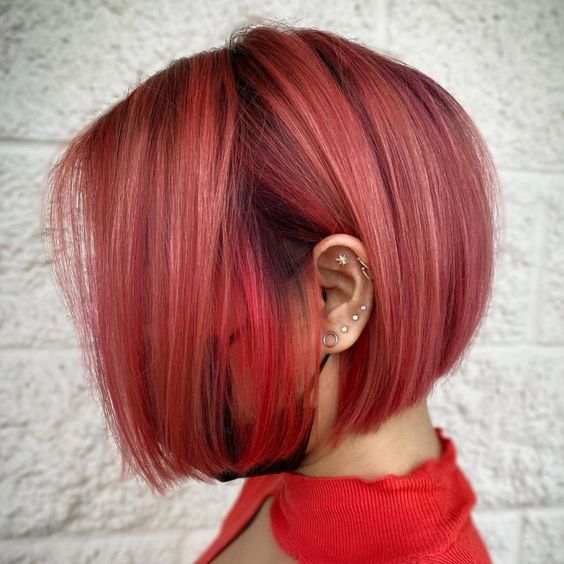 Ginger Spice
Opt for a warm and spicy ginger hue that adds a touch of brightness to your overall look.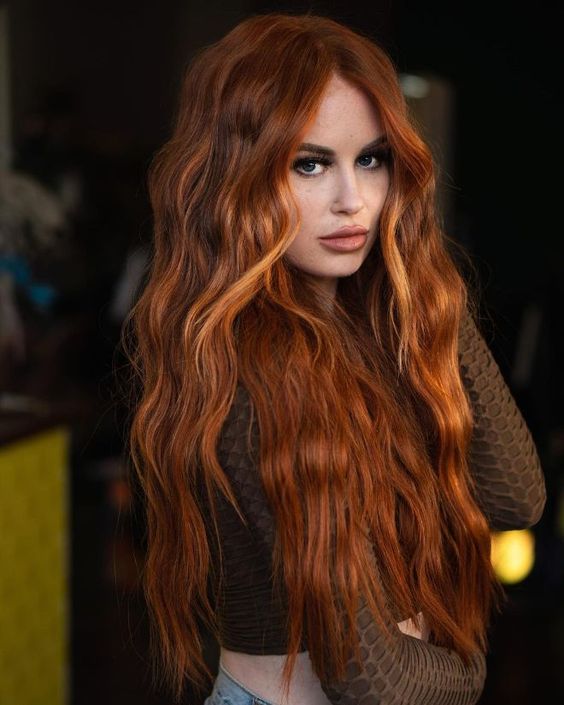 Strawberry Blonde
Combine red and blonde tones to achieve a delightful strawberry blonde color that's both charming and unique.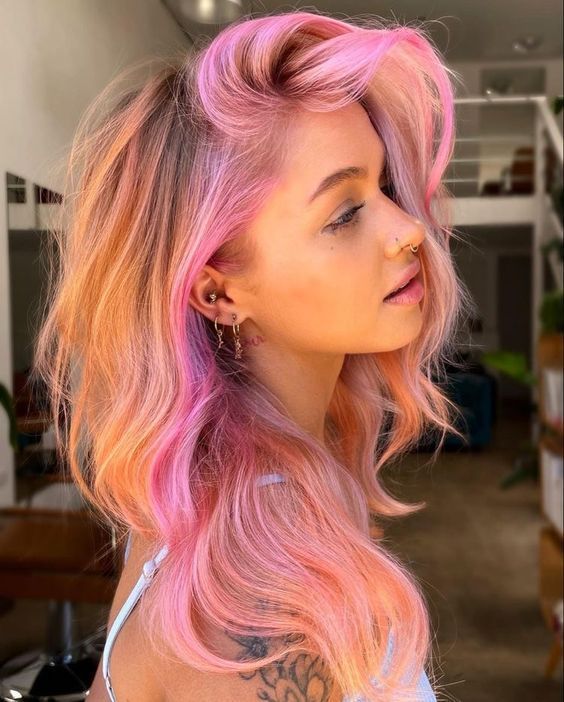 Crimson Curls
Show off your curly hair with a dazzling crimson shade that emphasizes the natural beauty of your locks.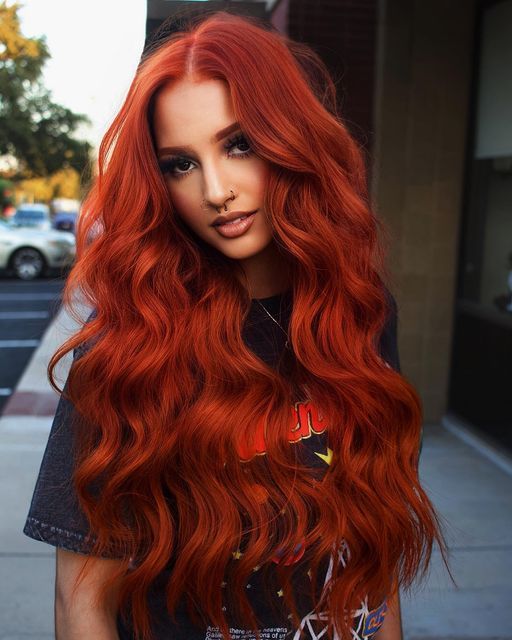 Fiery Ombré
Add drama to your hair with a fiery ombré that blends intense red at the roots into vibrant orange at the ends.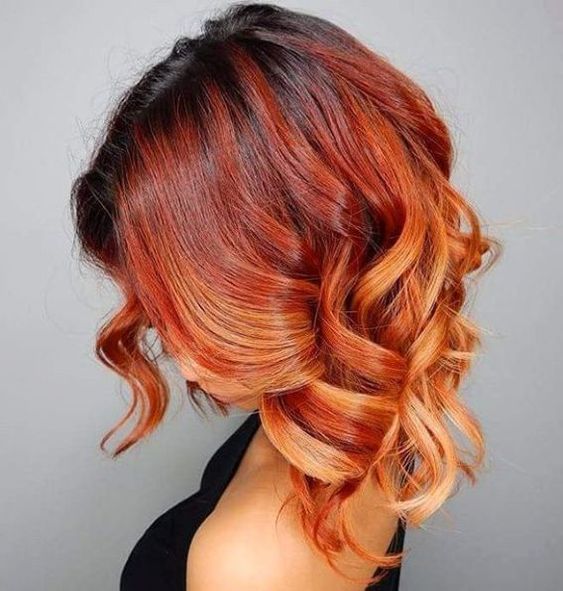 Maroon Glam
Rock a deep maroon color that looks stunning with any hairstyle and brings out your inner diva.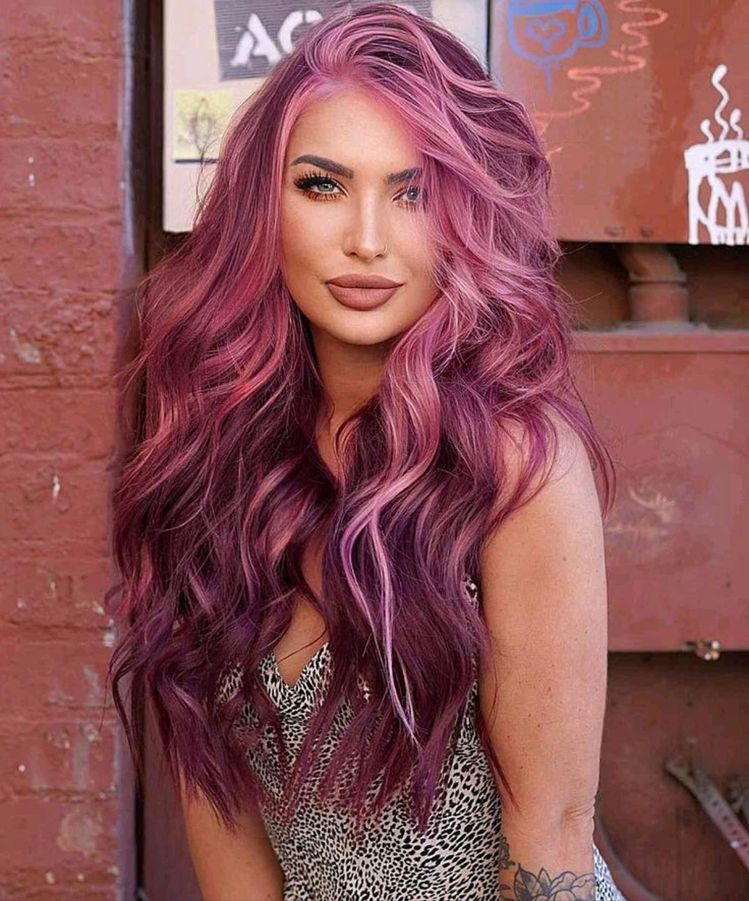 Rose Gold Elegance
Opt for a delicate rose gold hue that adds a touch of elegance and sophistication to your look.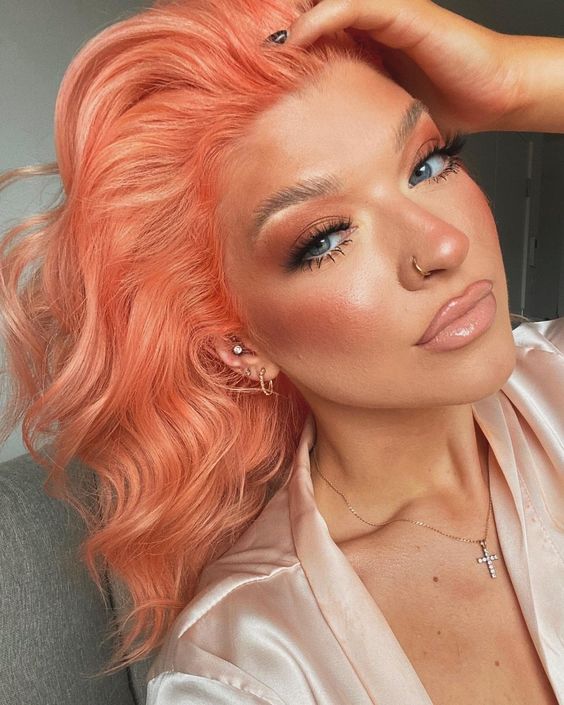 Vibrant Copper
Embrace a bright and vibrant copper color that commands attention and complements various skin tones.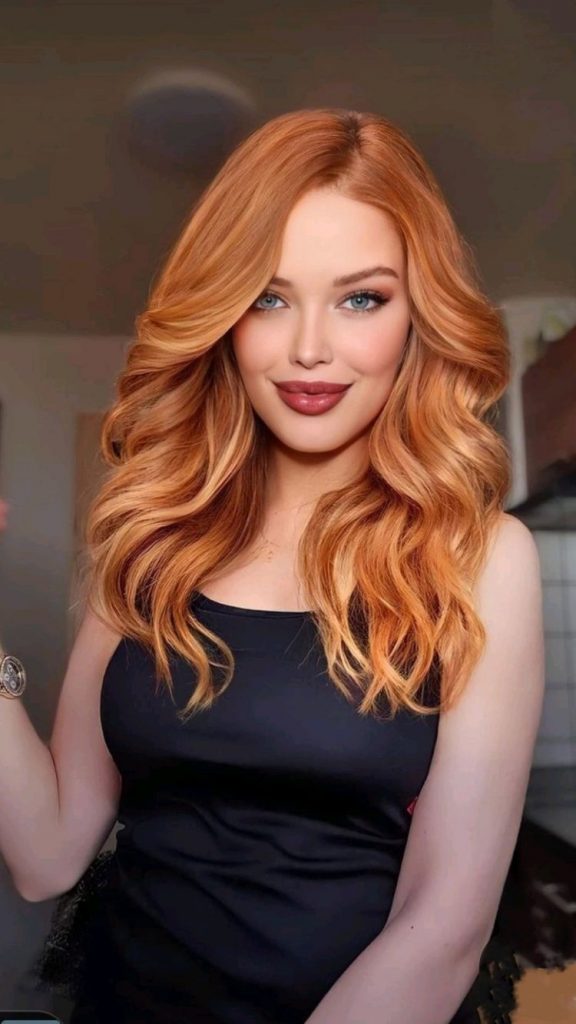 Merlot Magic
Choose a merlot-inspired shade that resembles the richness of the beloved wine, creating a captivating look.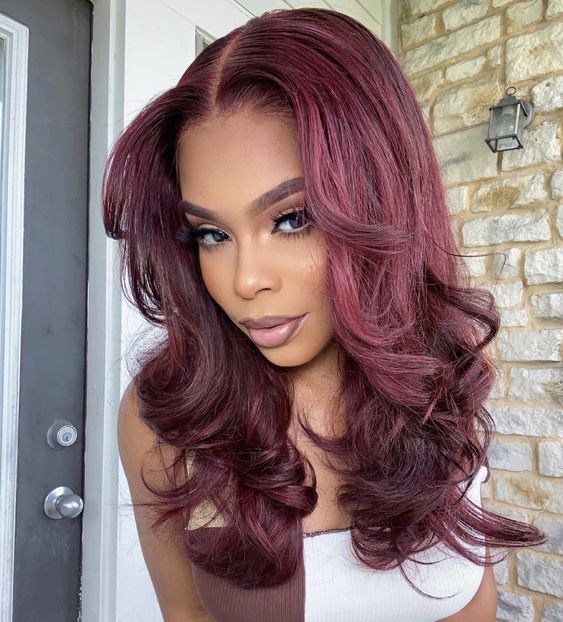 Cinnamon Red
Achieve a cinnamon red tone that adds warmth and depth to your hair, perfect for the fall season.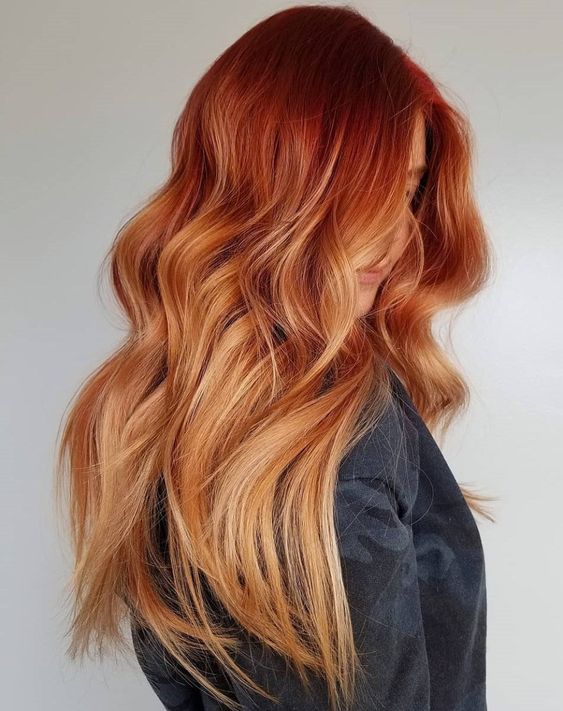 Cherry Cola
Combine deep cherry red with hints of brown for a chic and multi-dimensional cherry cola hair color.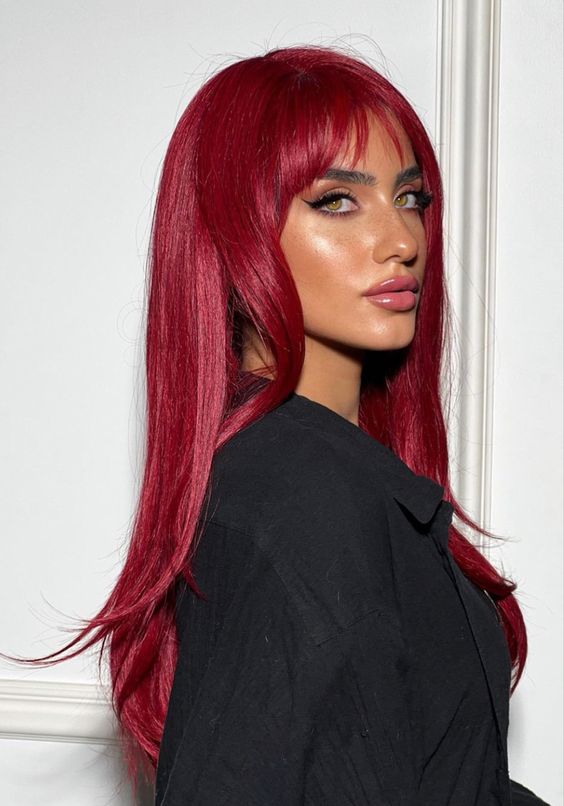 Save Pin