Nails
15 Trendy Winter Manicure Ideas for 2023-2024
Explore the latest winter nail trends to keep your nails stylish and seasonally appropriate. Here are 15 fantastic winter manicure ideas for 2023-2024:
1. Snowflake Elegance
Embrace the winter wonderland with delicate snowflake designs on a deep blue or white background.

2. Classic Red Nails
You can't go wrong with a timeless red manicure, perfect for the holiday season and beyond.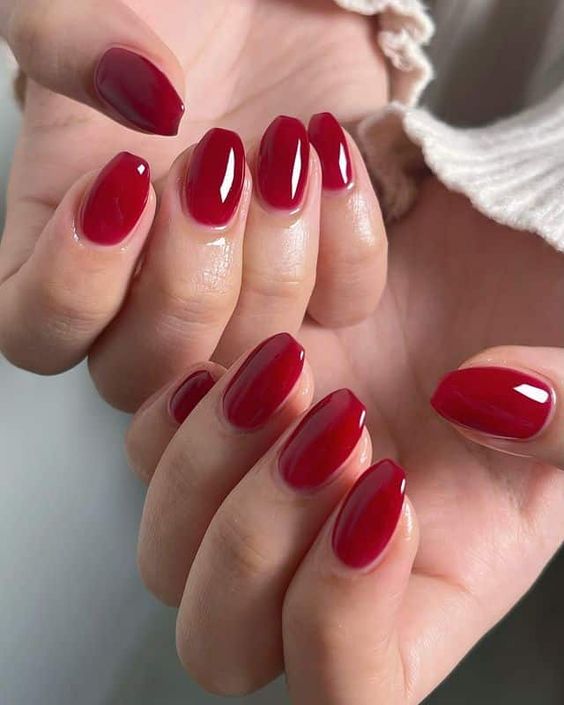 3. Icy Blue Hues
Opt for icy shades of blue, from pale pastels to deep navy, for a cool and refreshing winter look.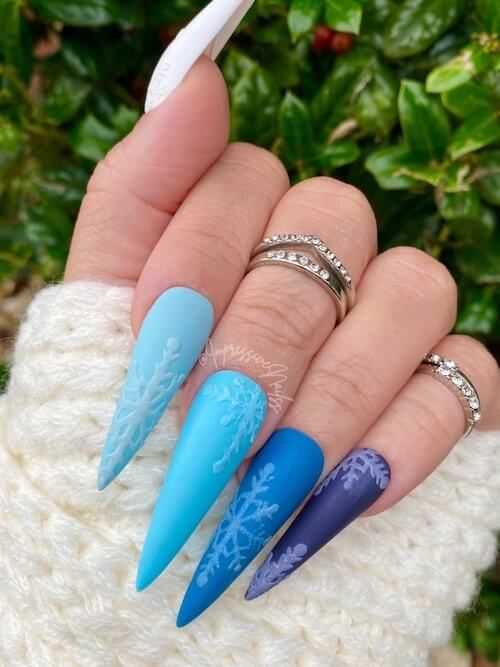 4. Frosted Tips
Add a touch of frost by painting the tips of your nails in a glittery silver or iridescent shade.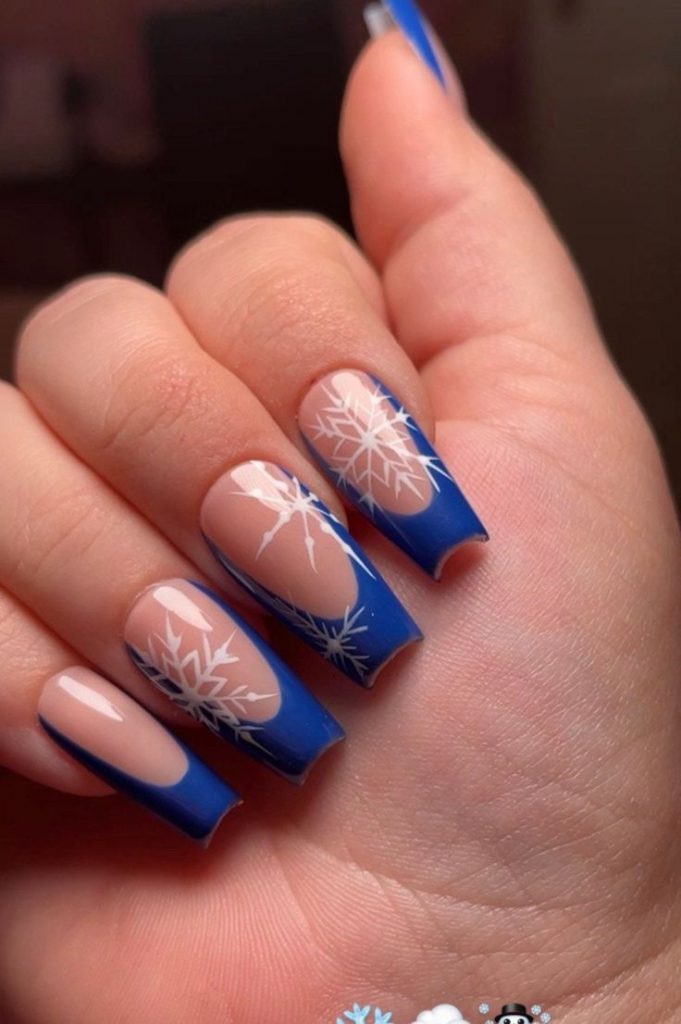 5. Sweater Weather Textures
Nail the cozy vibes with textured nail polishes that mimic your favorite winter sweaters.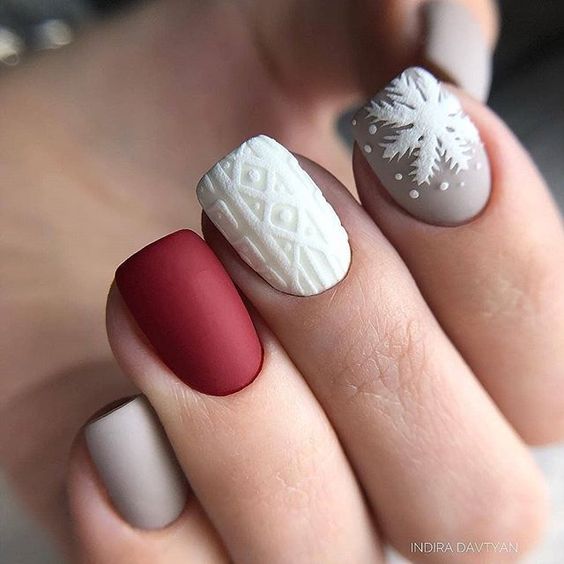 6. Metallic Magic
Shine bright with metallic nails in gold, silver, or rose gold for a glamorous touch.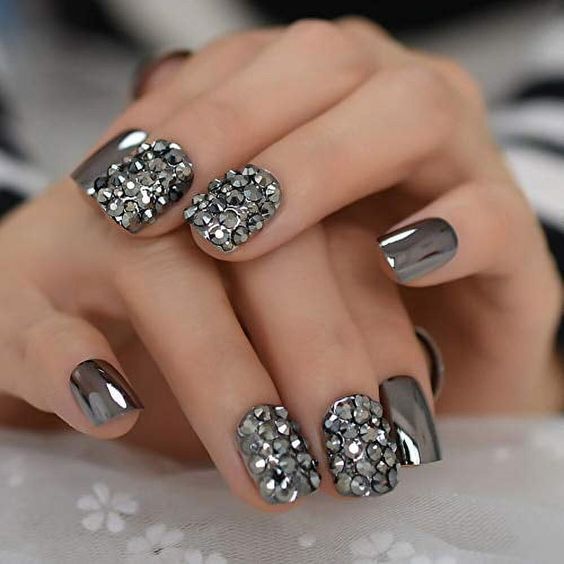 7. Evergreen Beauty
Celebrate the season with evergreen-inspired green nail polish, adorned with tiny holly accents.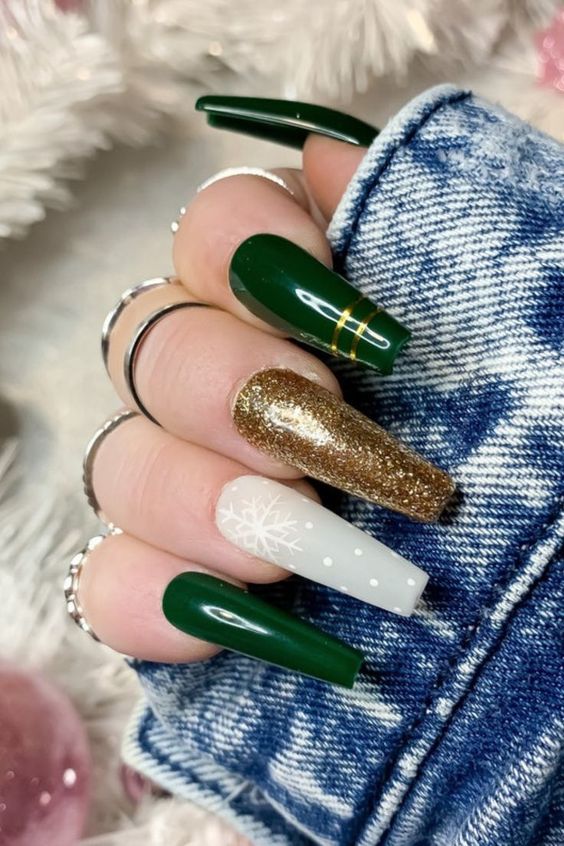 8. Winter Wildlife
Bring cute critters like penguins, polar bears, or reindeer to life on your nails.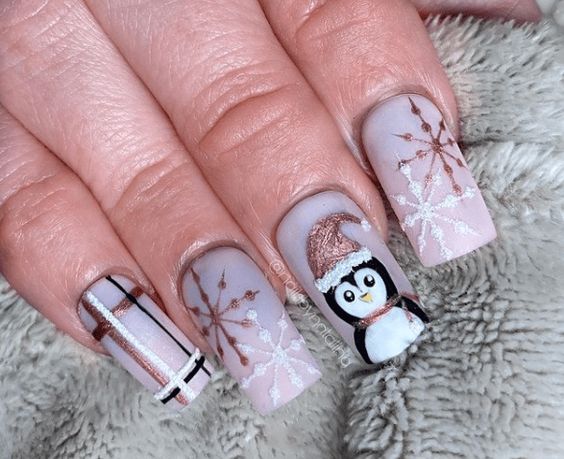 9. Crystal Clear Elegance
For a minimalist look, go for clear or nude nails with subtle crystal or gemstone accents.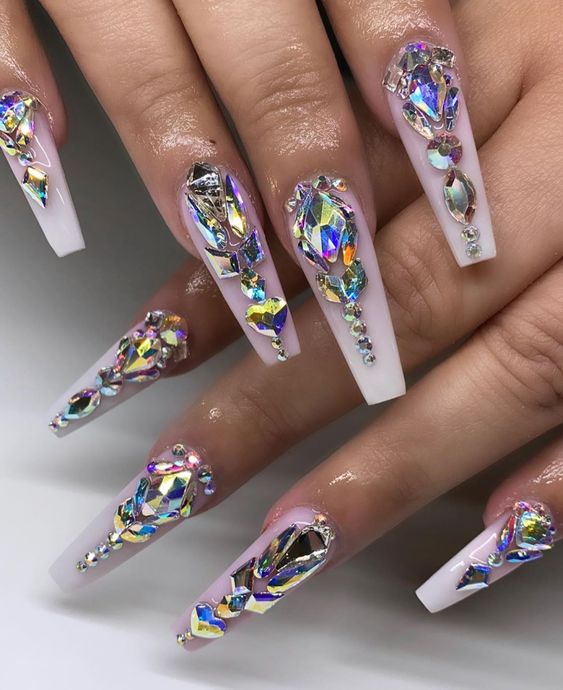 10. Glittering Gradient
Create a dazzling gradient effect using glitter nail polish that transitions from light to dark.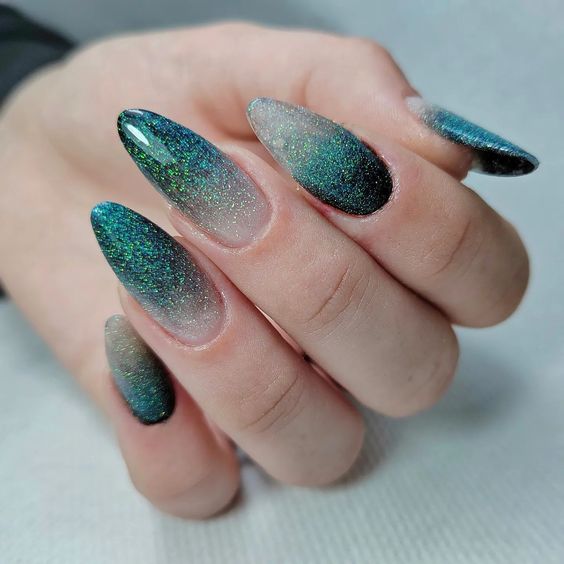 11. Nordic Knits
Channel the Nordic spirit with intricate knit patterns painted on your nails.
12. Hot Cocoa Vibes
Opt for warm brown shades that remind you of a comforting cup of hot cocoa.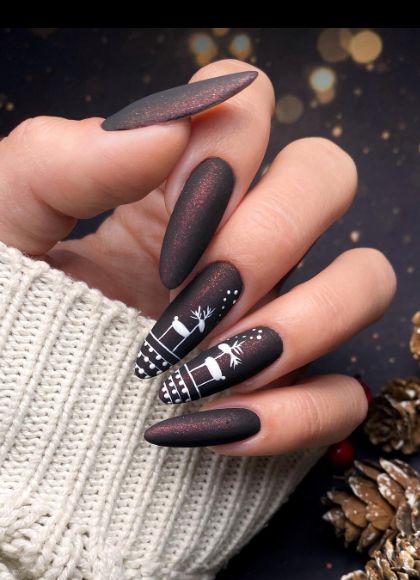 13. Silver Linings
Add a touch of silver to your nails, whether as a solid color or in combination with other shades.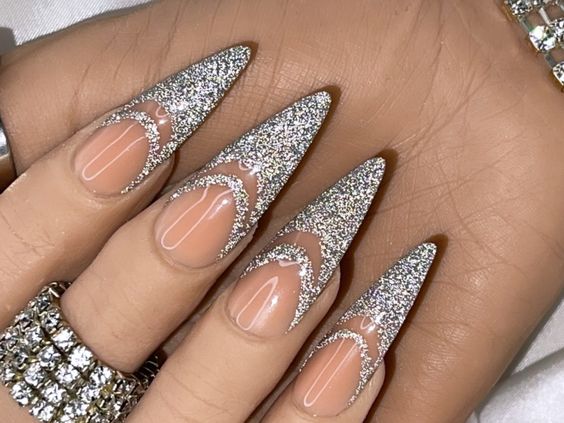 14. Starry Night Sky
Paint a celestial masterpiece with a deep blue base and tiny star and moon accents.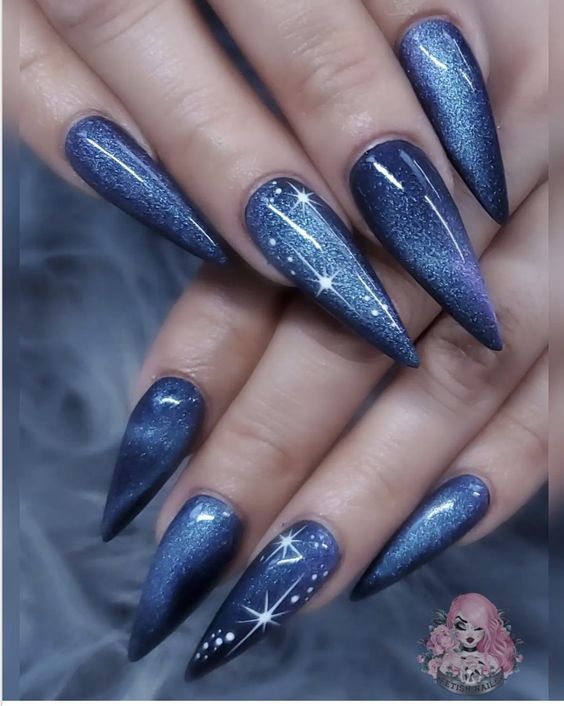 15. Geometric Glam
Experiment with geometric designs and bold color combinations for a modern winter manicure.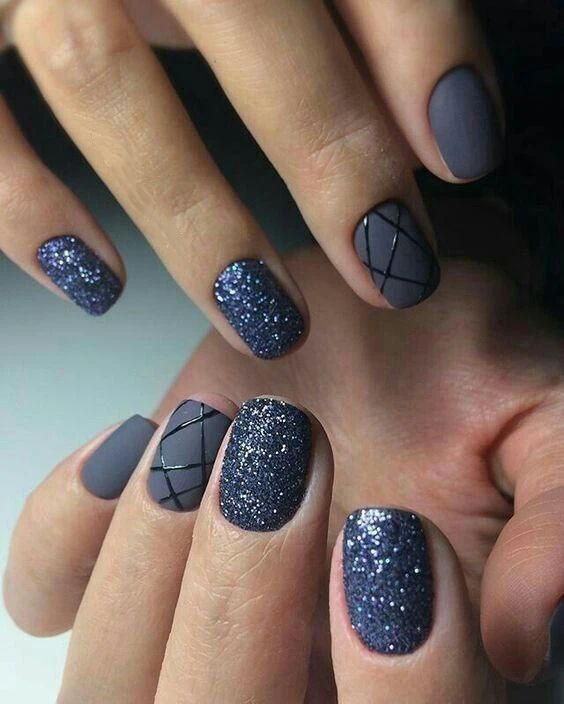 Save Pin