Hairstyle
15 Chic Short Hairstyles for Women Over 40
Short hairstyles can be incredibly flattering and stylish for women over 40. They exude confidence, sophistication, and a sense of rejuvenation. In this article, we present 15 chic short hairstyle ideas that are tailored to enhance the beauty and elegance of women in their 40s, allowing them to embrace their age with grace and fashion-forward flair.
1. Pixie Cut with Side-Swept Bangs:
A classic pixie cut with side-swept bangs adds a touch of softness to your look while maintaining an edgy and youthful vibe.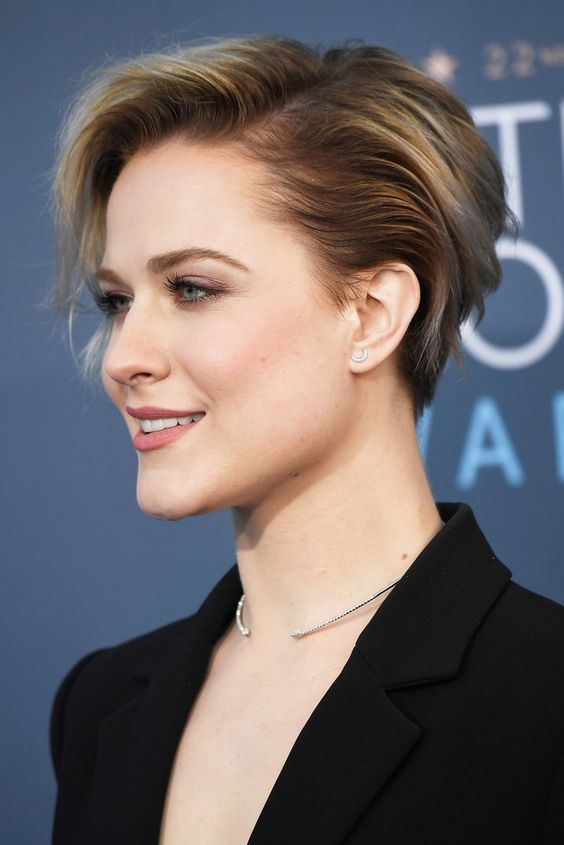 2. Layered Bob:
Opt for a layered bob that frames your face and adds movement to your hair. This versatile cut can be styled in various ways for different occasions.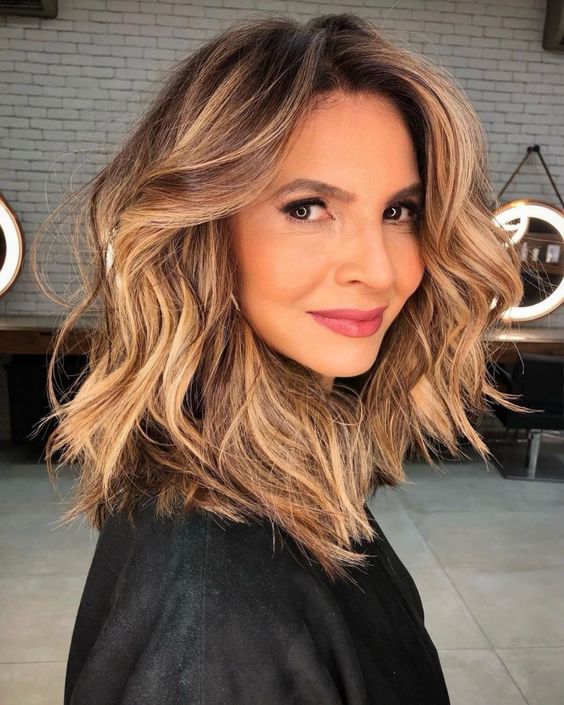 3. Asymmetrical Short Bob:
Choose an asymmetrical bob for a trendy and dynamic appearance. The uneven lengths add an element of uniqueness to your style.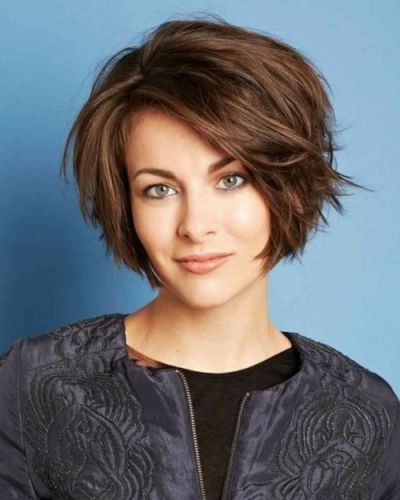 4. Textured Crop:
A textured crop cut gives your hair a playful and carefree vibe. The layers add dimension and volume, creating a youthful look.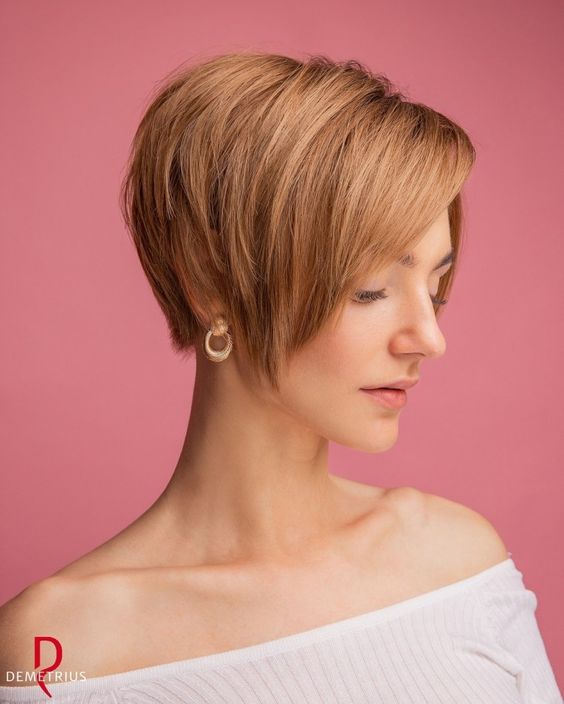 5. Sleek Blunt Bob:
Go for a sleek and blunt bob that exudes sophistication. This timeless cut is polished and chic, suitable for various settings.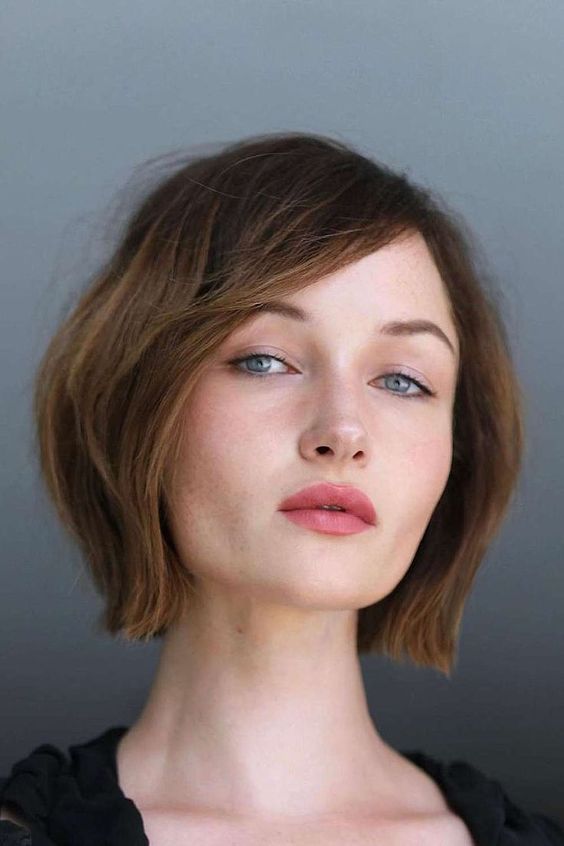 6. Choppy Shag:
Embrace a choppy shag haircut for a relaxed and effortless style. The layers add volume and texture, perfect for a casual yet stylish appearance.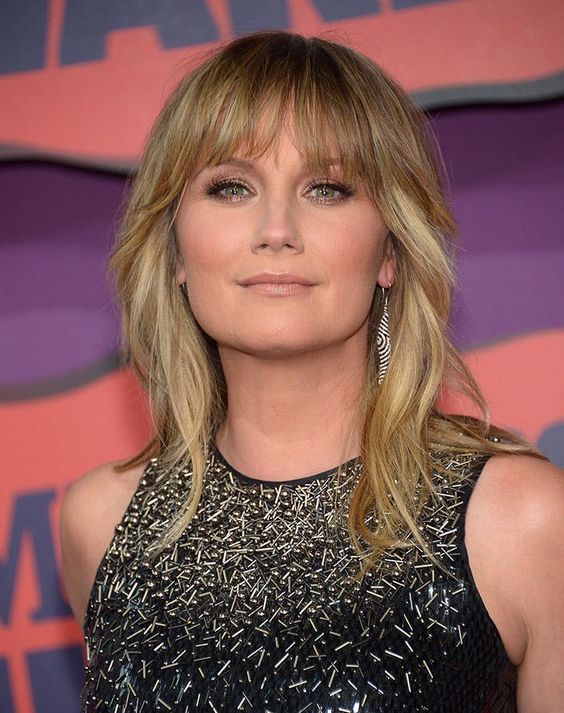 7. Short Curly Bob:
If you have natural curls, a short curly bob can be both charming and low-maintenance. Embrace your curls and keep the length at the nape of your neck.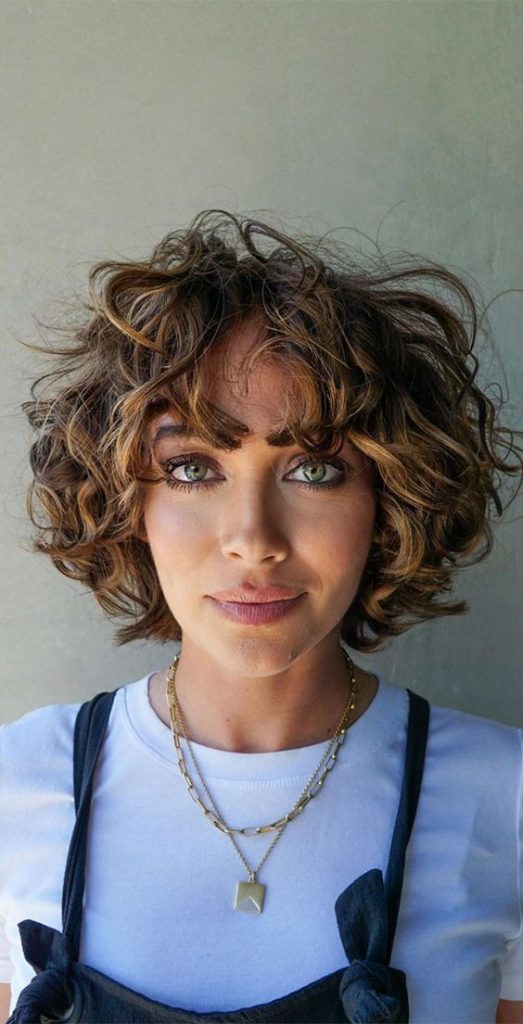 8. Edgy Undercut:
For a bold and confident look, consider an edgy undercut. This style adds an element of attitude and can be paired with longer sections on top.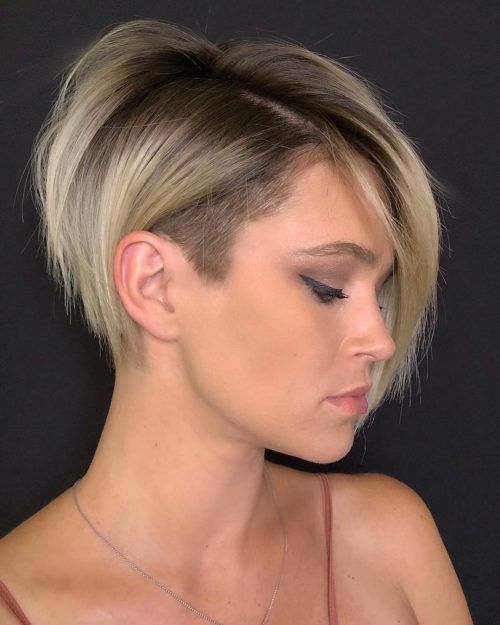 9. Tousled Pixie:
Opt for a tousled pixie cut for a playful and youthful appearance. This carefree style is easy to maintain and perfect for an active lifestyle.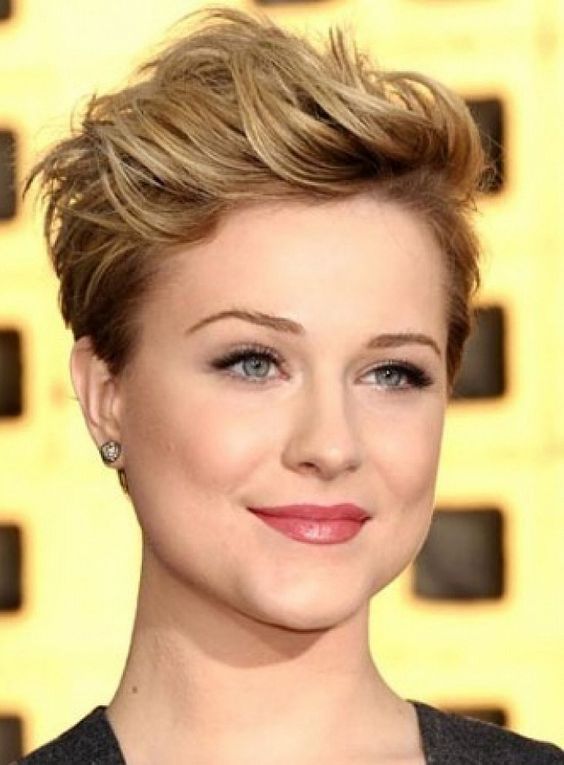 10. Textured Long Pixie:
Choose a longer pixie cut with layers for added texture and movement. This versatile option can be styled in various ways for different occasions.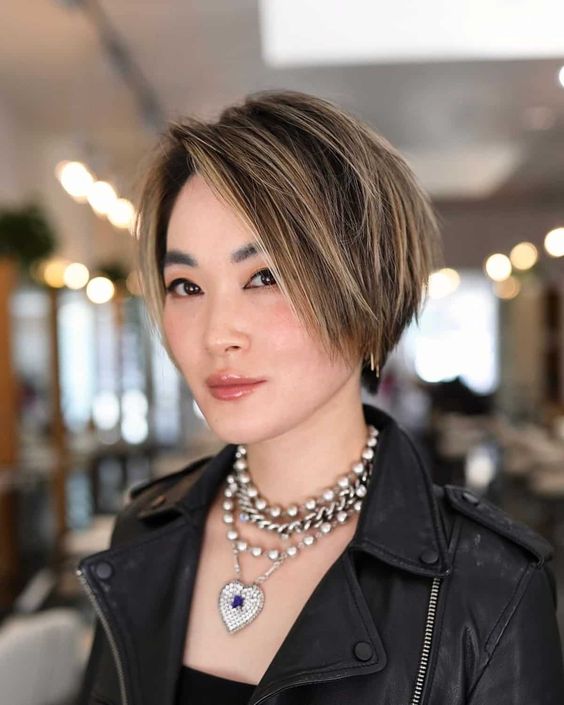 11. Short Layered Crop:
A short layered crop offers a balanced combination of elegance and modernity. The layers add volume and sophistication to your look.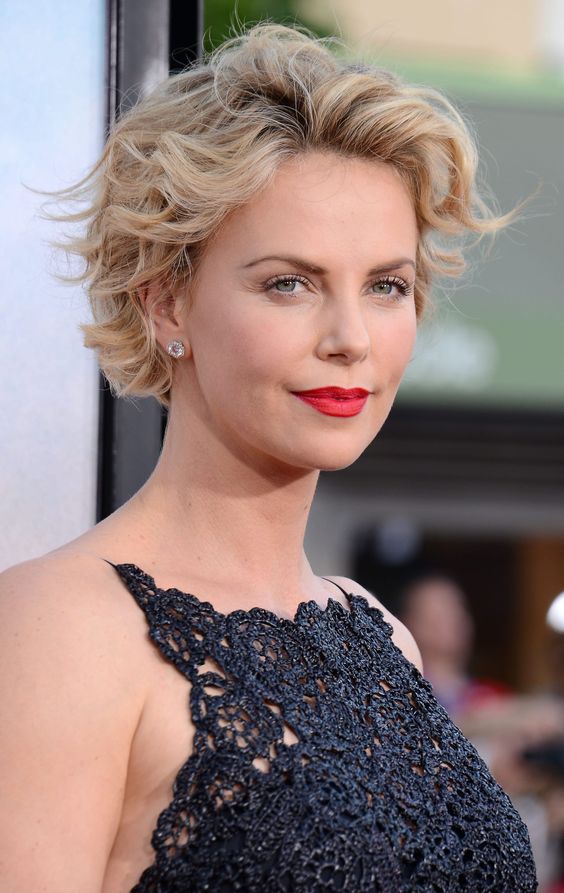 12. Wavy Bob with Side Part:
For a relaxed and effortlessly chic style, try a wavy bob with a side part. The waves add a touch of romance to your appearance.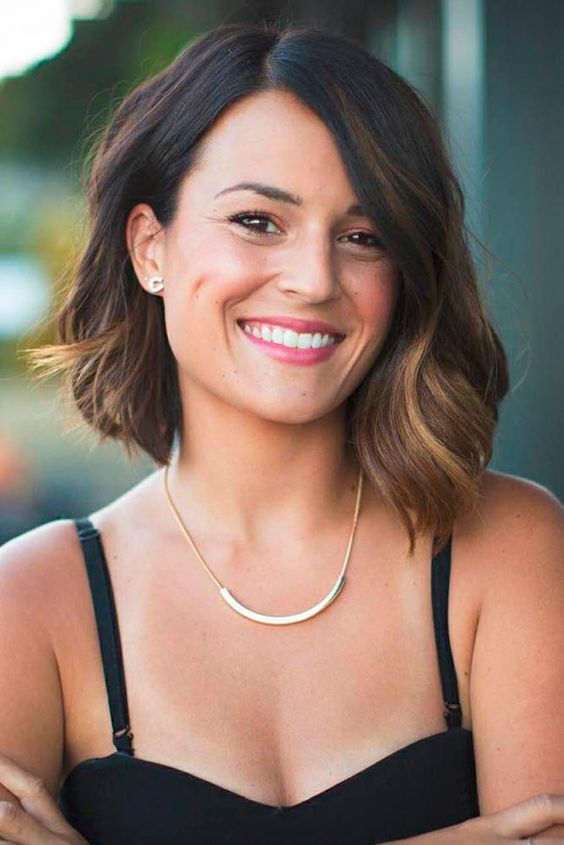 13. Razor-Cut Pixie:
A razor-cut pixie creates sharp edges and a bold look. This daring choice is perfect for women who want to make a statement.
14. Classic Short Bob with Fringe:
Choose a classic short bob with a subtle fringe for a timeless and polished appearance. This cut frames your face elegantly.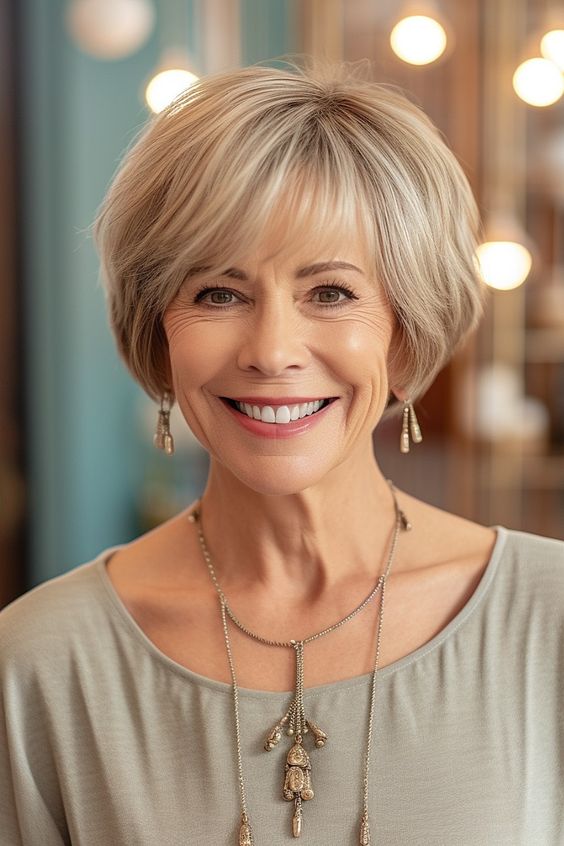 15. Textured Short Shag:
Embrace a textured short shag hairstyle for a carefree and stylish look. The layers create movement and volume, enhancing your overall style.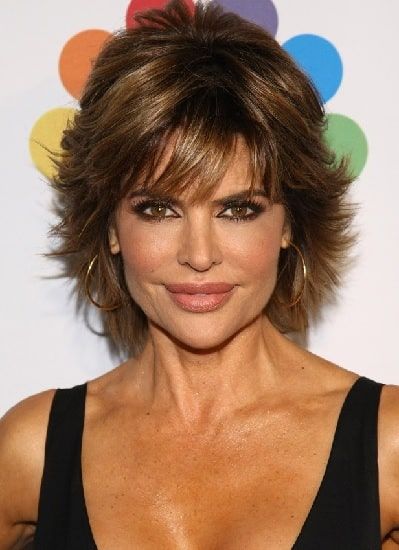 Save Pin