Hairstyle
15 Trendy Short Braided Hairstyles for a Chic Look
Who said you need long hair to rock braids? Short hair can also be styled into beautiful braided hairstyles that exude elegance and charm. Whether you have a pixie cut or a short bob, here are 15 trendy short braided hairstyles to try:
1. Crown Braid
Create a crown braid by braiding small sections of hair around the crown of your head. This regal style is perfect for special occasions or when you want to feel like a queen.

2. Side Braid
Add a touch of sophistication to your short haircut with a side braid. Braid a section of hair on one side and secure it with a cute hairpin for an effortlessly chic look.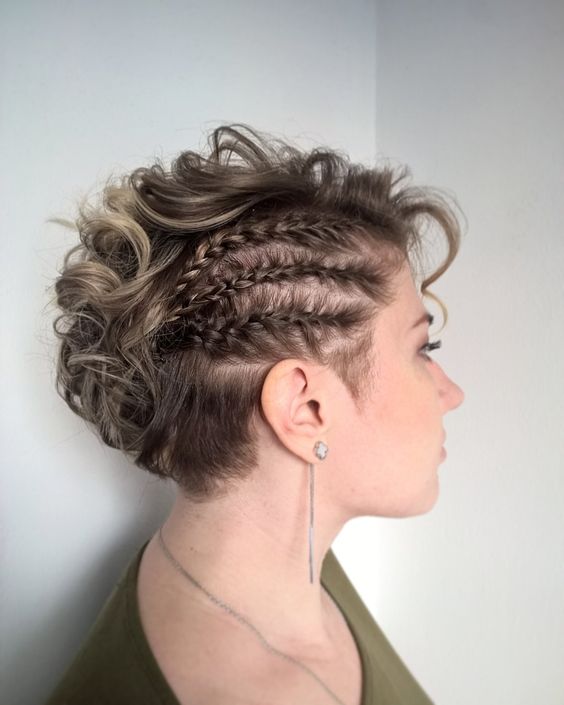 3. French Braided Bob
Enhance your short bob with a French braid that starts from the top and goes down to one side. This style is both classy and playful, suitable for various events.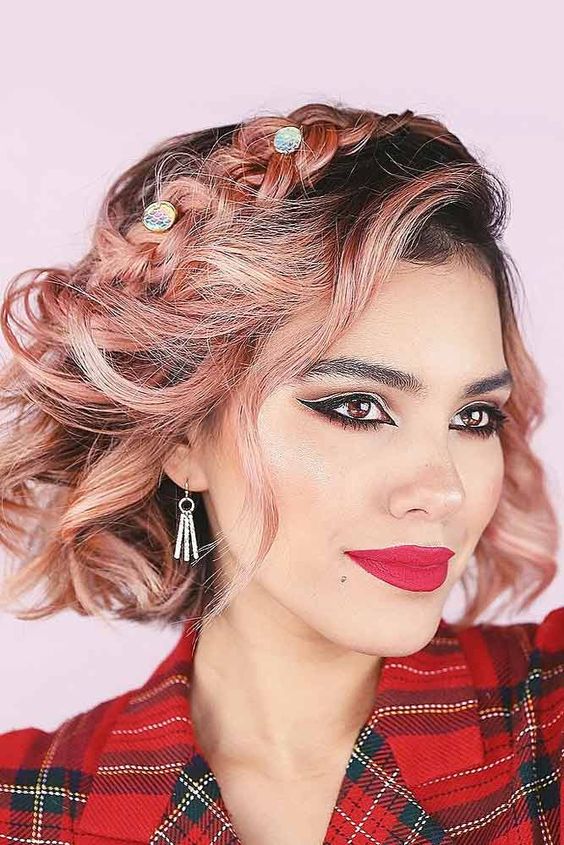 4. Braided Updo
If you have slightly longer hair, gather it into a braided updo for a refined and polished look. This updo is an excellent choice for weddings or formal gatherings.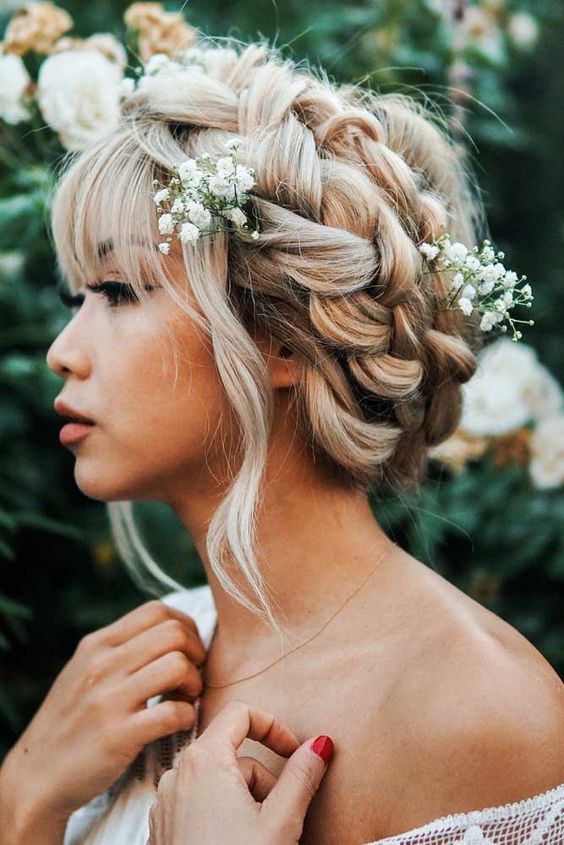 5. Fishtail Braid
A fishtail braid is a fantastic way to show off your edgy side with a short haircut. Divide your hair into two sections and cross small strands to create this intricate braid.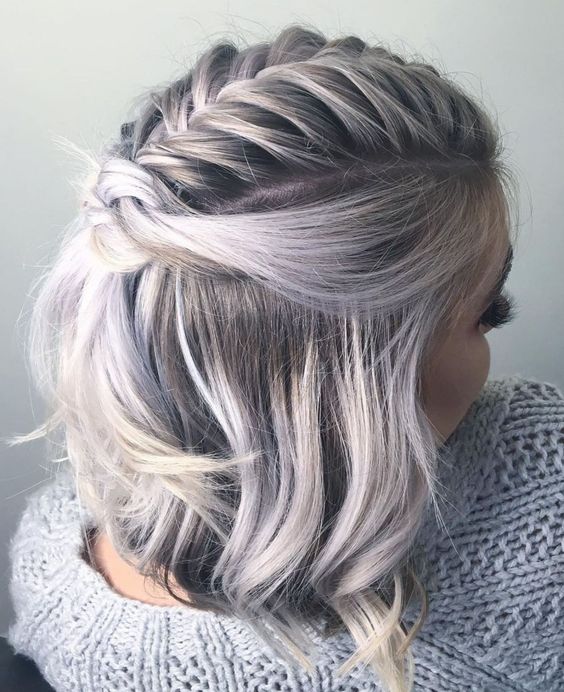 6. Boxer Braids
Channel your inner athlete with stylish boxer braids. Divide your hair into two equal sections and braid them tightly to the back for a sporty and trendy appearance.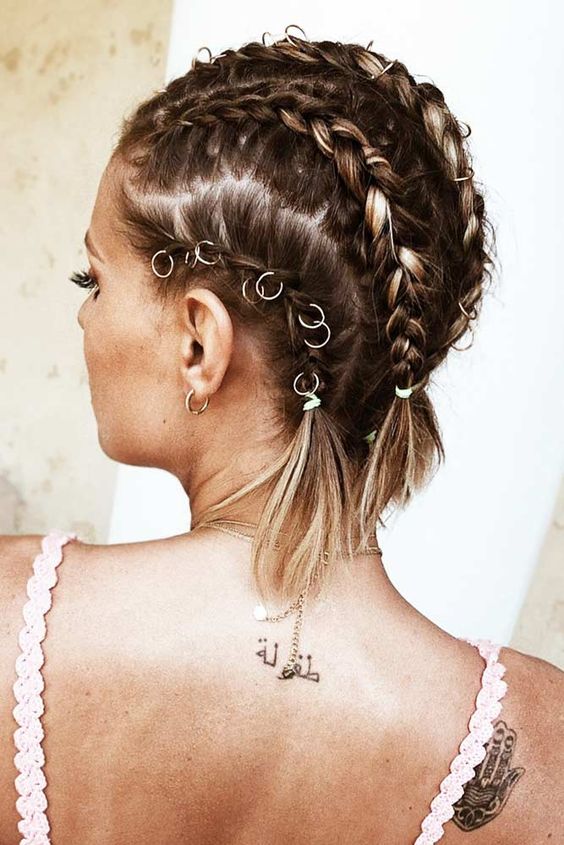 7. Halo Braid
Craft a halo braid by braiding the hair around the crown of your head. This ethereal and romantic style is perfect for a bohemian-inspired look.
8. Dutch Braid
A Dutch braid looks stunning on short hair. Braid your hair tightly to create an inverted braid that stands out beautifully against your head.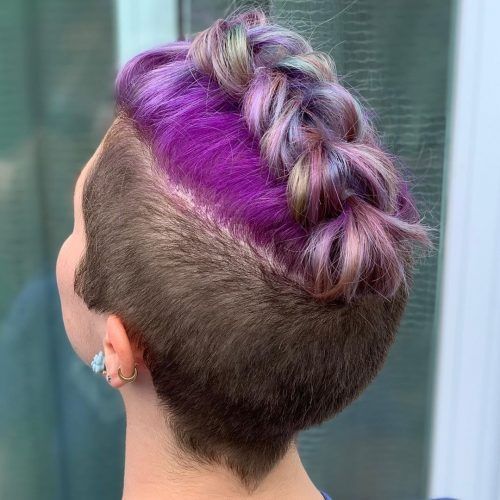 9. Braided Bangs
Add a twist to your short hairstyle by braiding your bangs. This unique look adds texture and character to your overall appearance.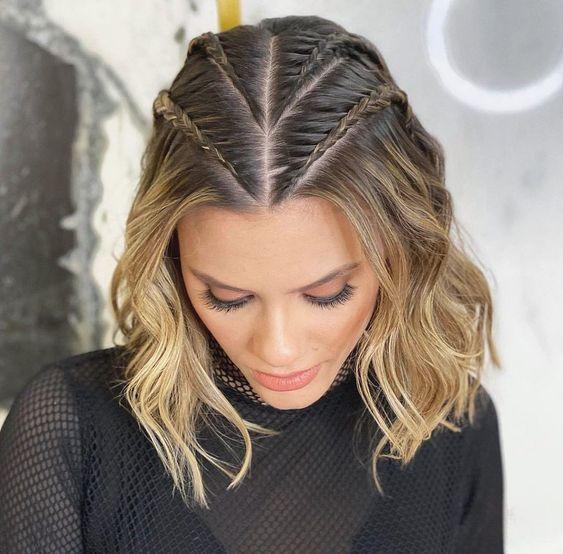 10. Cornrow Braids
If you're feeling adventurous, try cornrow braids on your short hair. These tight and neat braids are not only fashionable but also low-maintenance.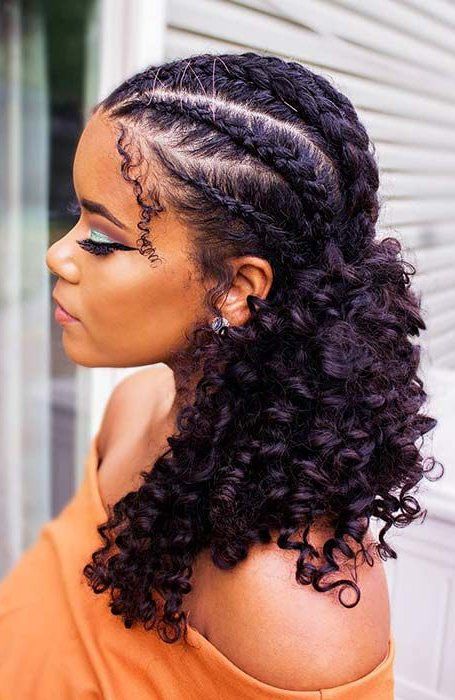 11. Half-Up Braided Style
Combine braids with a half-up hairstyle for a youthful and casual look. Braid the top section of your hair and secure it at the back, leaving the rest of your hair flowing freely.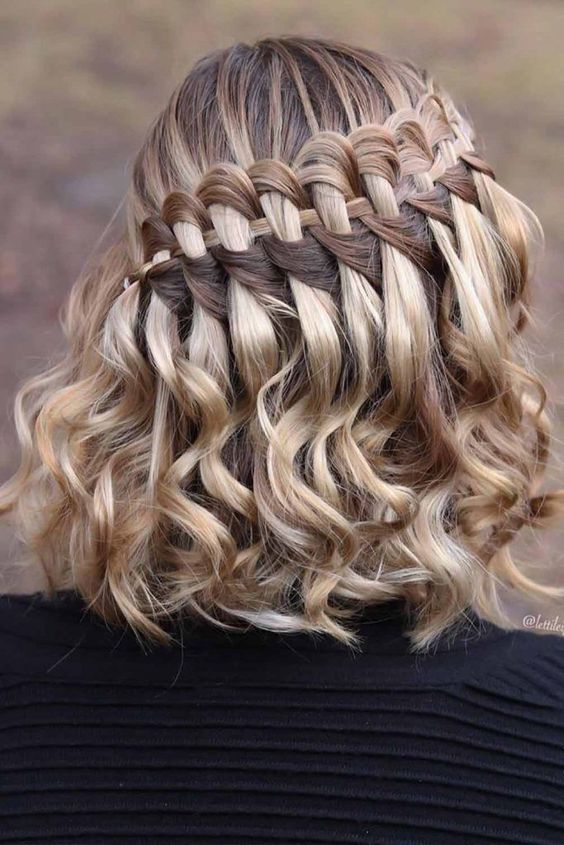 12. Waterfall Braid
For an elegant touch, try a waterfall braid on the side of your head. This beautiful braid cascades down like a waterfall, adding grace and charm to your appearance.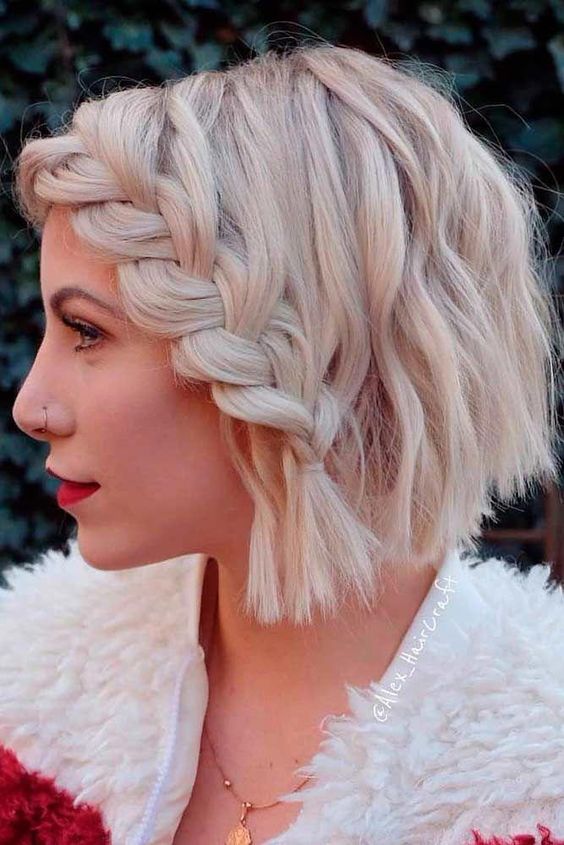 13. Twist Braids
Instead of traditional braids, try twist braids for a unique and stylish look. Twist small sections of your hair to create intricate and textured braids.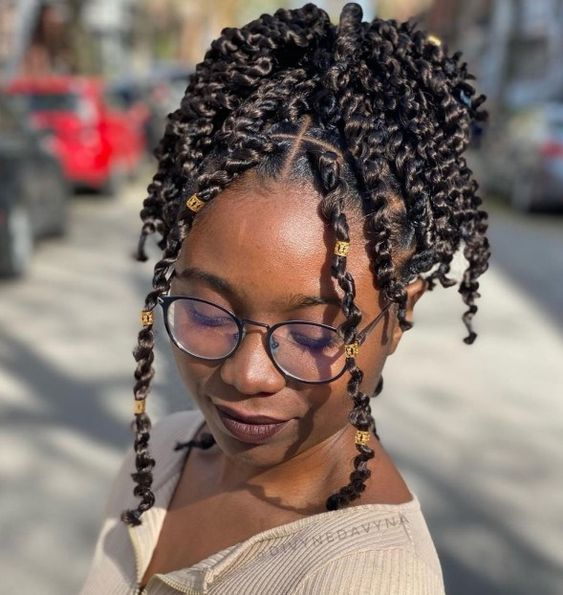 14. Braided Headband
Add a braided headband to your short hairstyle for a boho-chic vibe. Braid a small section of hair near your hairline and wrap it around your head.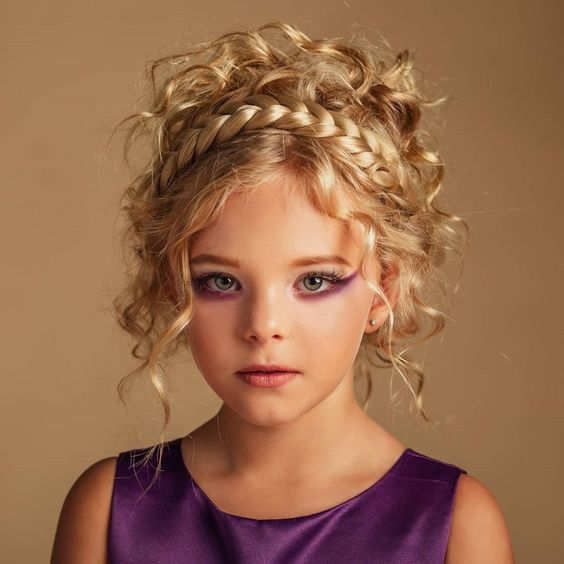 15. Braid with Accessories
Enhance your braided short hairstyle with stylish accessories like beads, ribbons, or hairpins. These add-ons can elevate your look and make it stand out.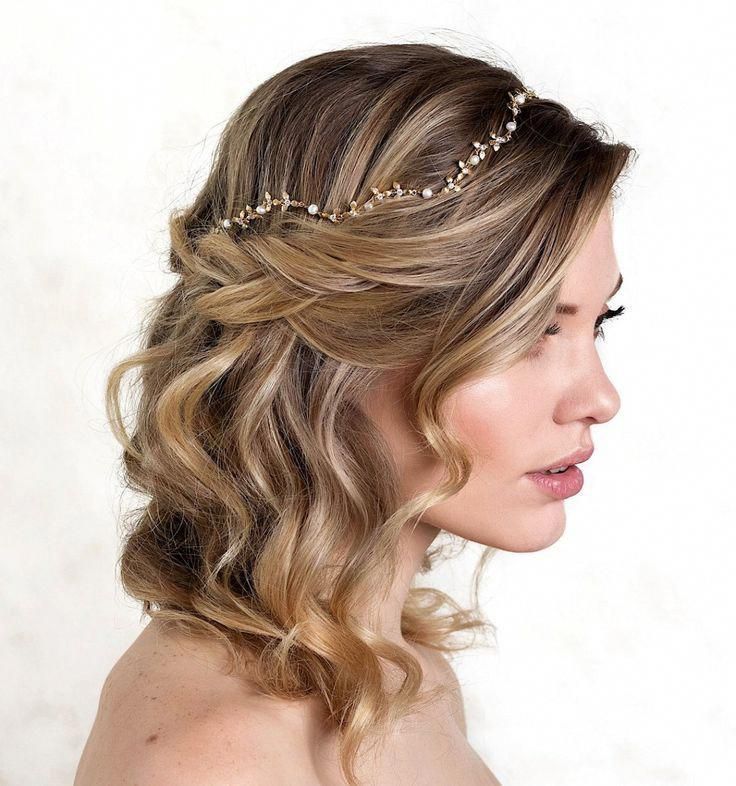 Save Pin