Nails
17 Spooky and Stylish Halloween Short Nail Ideas for 2023
Short nails can be just as spooky and stylish as longer ones when it comes to Halloween nail art. Whether you prefer cute and playful designs or dark and eerie motifs, there are plenty of creative possibilities to explore. In this article, we present 17 spooky and stylish Halloween short nail ideas for 2023 that will add a hauntingly fun twist to your Halloween look.
1. Pumpkin Faces:
Create adorable jack-o'-lantern faces on your short nails using orange, black, and green nail polish.

2. Spider Accent Nail:
Paint your short nails black and add a tiny spider accent on one nail for a subtle yet spooky look.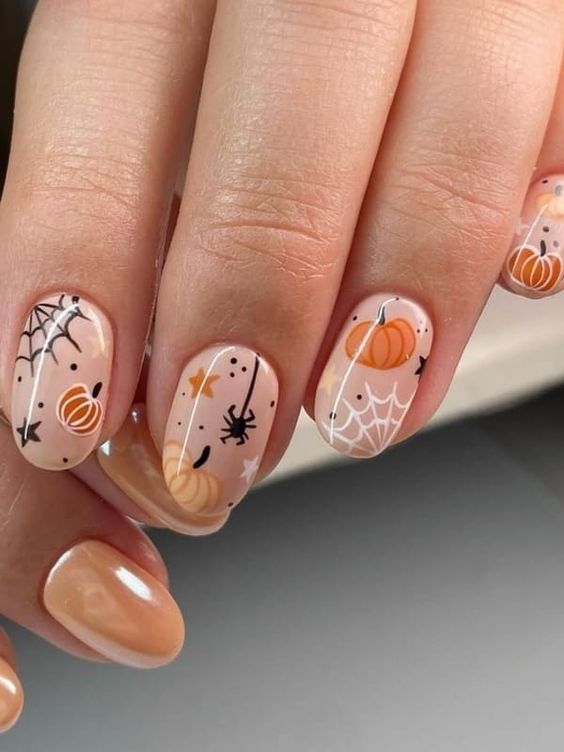 3. Candy Corn Tips:
Celebrate the sweet side of Halloween with candy corn-inspired nail tips in orange, yellow, and white.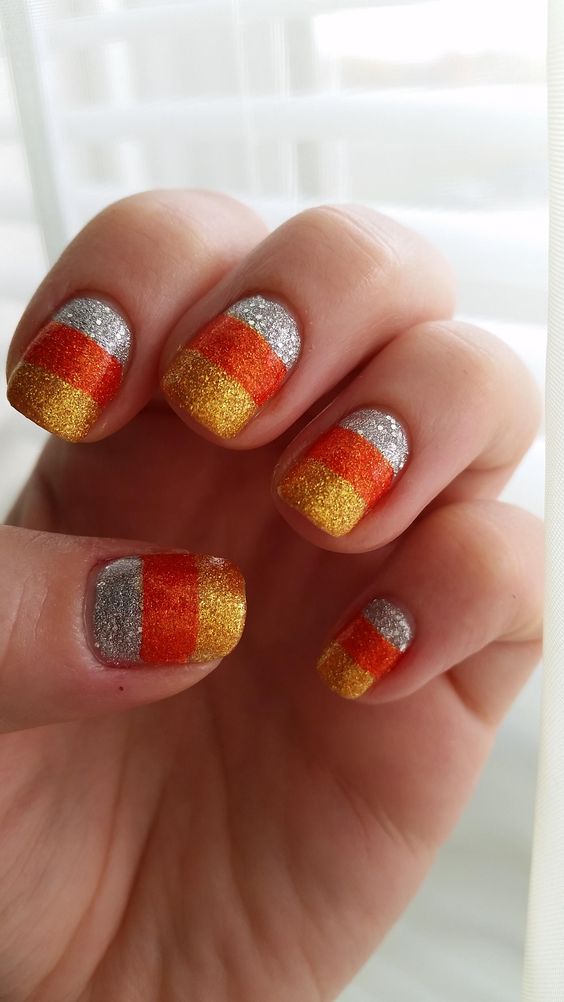 4. Haunted House:
Capture the spooky essence of Halloween with a haunted house design on one nail and a dark night sky backdrop.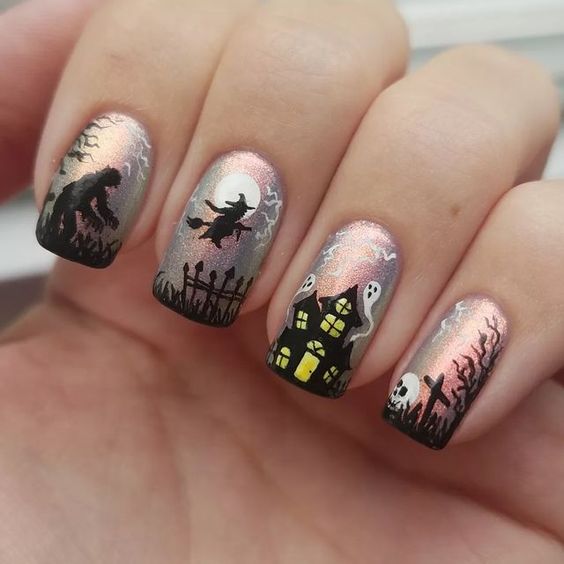 5. Glow-in-the-Dark Ghosts:
Paint friendly ghosts on your nails with glow-in-the-dark nail polish for a ghostly surprise in the dark.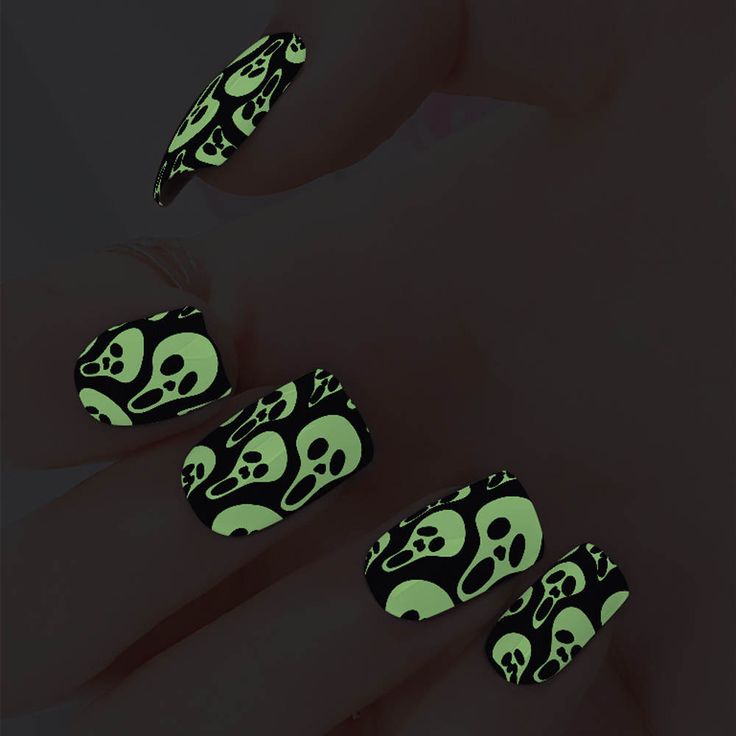 6. Skeleton Accent Nails:
Add a playful touch with short nails featuring tiny skeleton accents, like skulls and bones.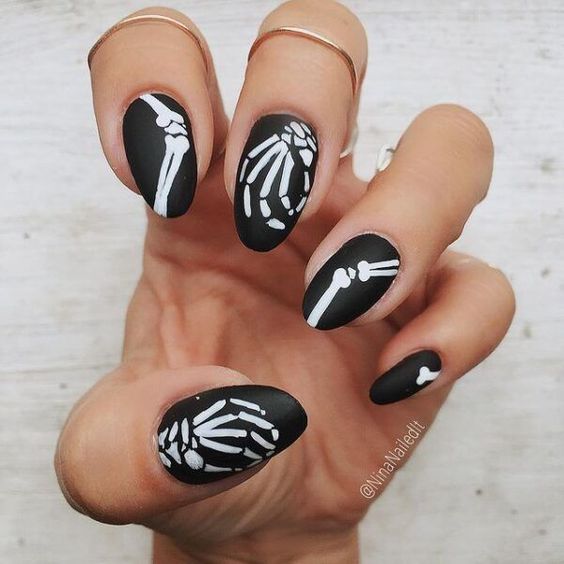 7. Bloody Tips:
Create a gruesome look with white nails and bloody red tips for a vampire-inspired design.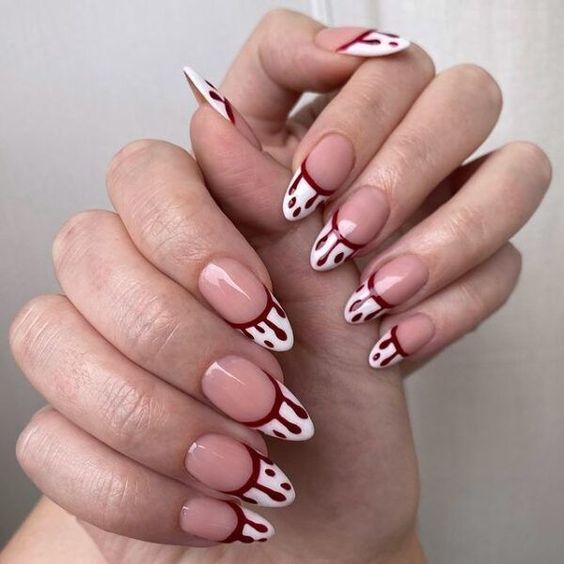 8. Creepy Eyes:
Paint eerie eyes on your short nails using shades of green and black for a mysterious look.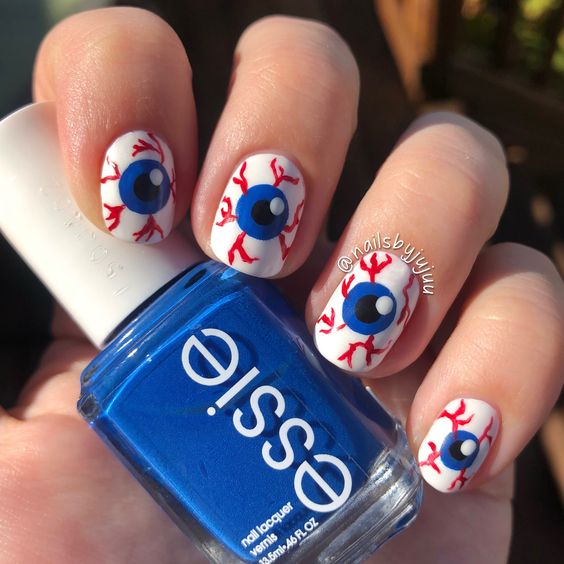 9. Witch Hat:
Add witch hats to your short nails in classic black and purple colors for a witchy vibe.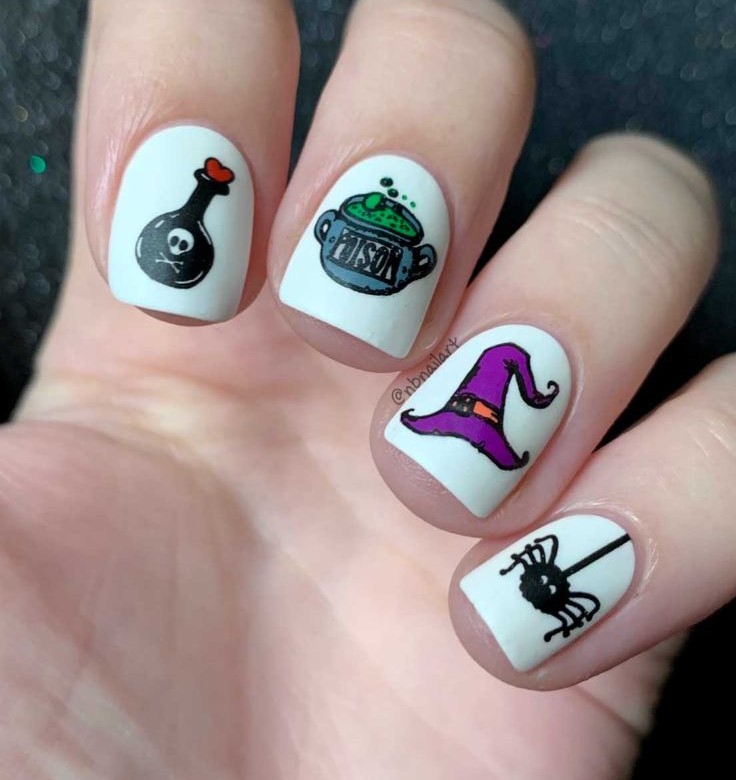 10. Spooky Trees:
Capture the eerie beauty of Halloween with spooky tree silhouettes against a moonlit sky backdrop.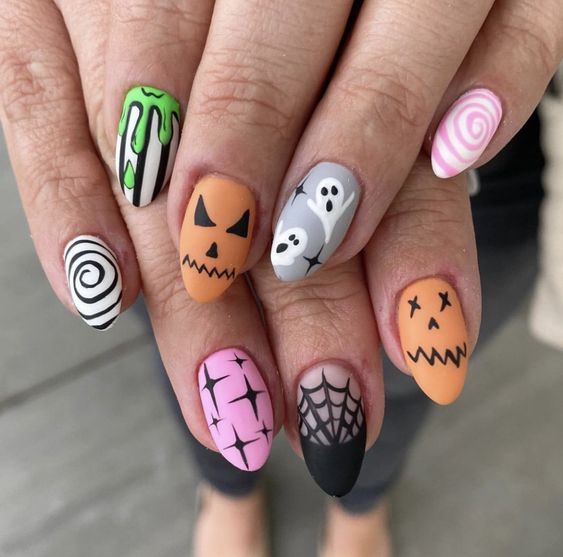 11. Frankenstein's Monster:
Paint adorable Frankenstein faces on your short nails with green skin, bolts, and stitches.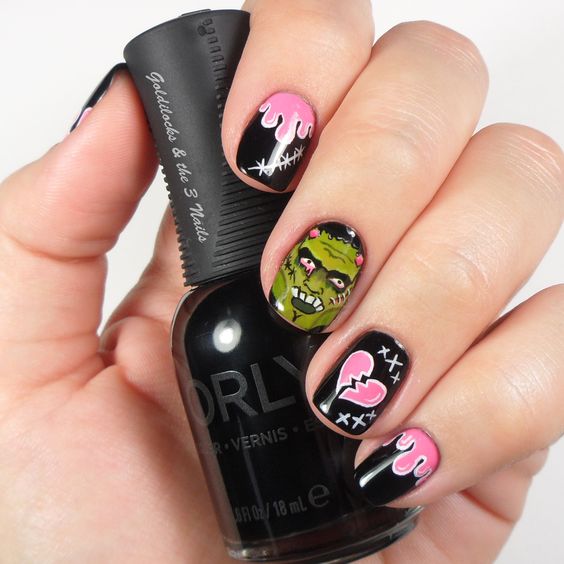 12. Mummy Wrap:
Wrap your short nails like mummies with white nail polish and intricate black lines.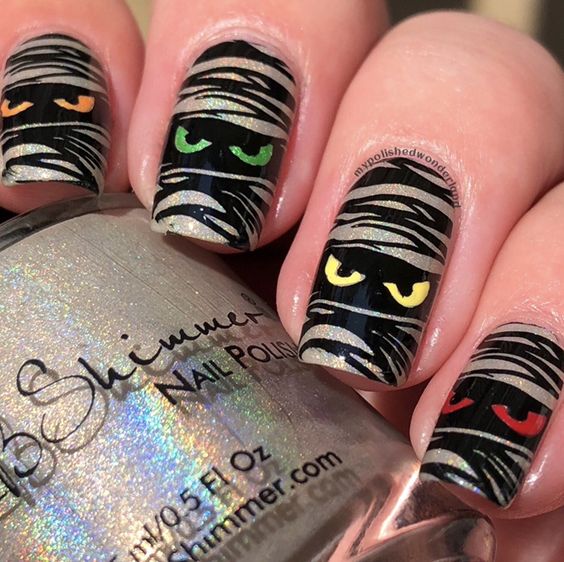 13. Bat Silhouettes:
Create a batty look with short nails featuring black bat silhouettes against an orange or purple background.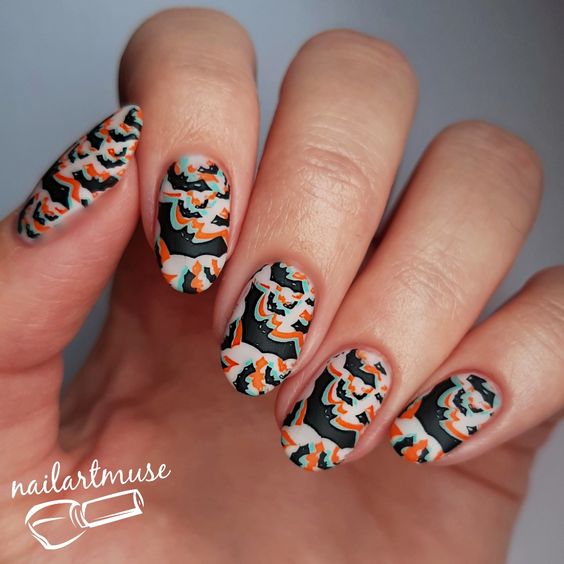 14. Cauldron Accent:
Add a tiny cauldron accent on one nail with bubbling potion and witchy details.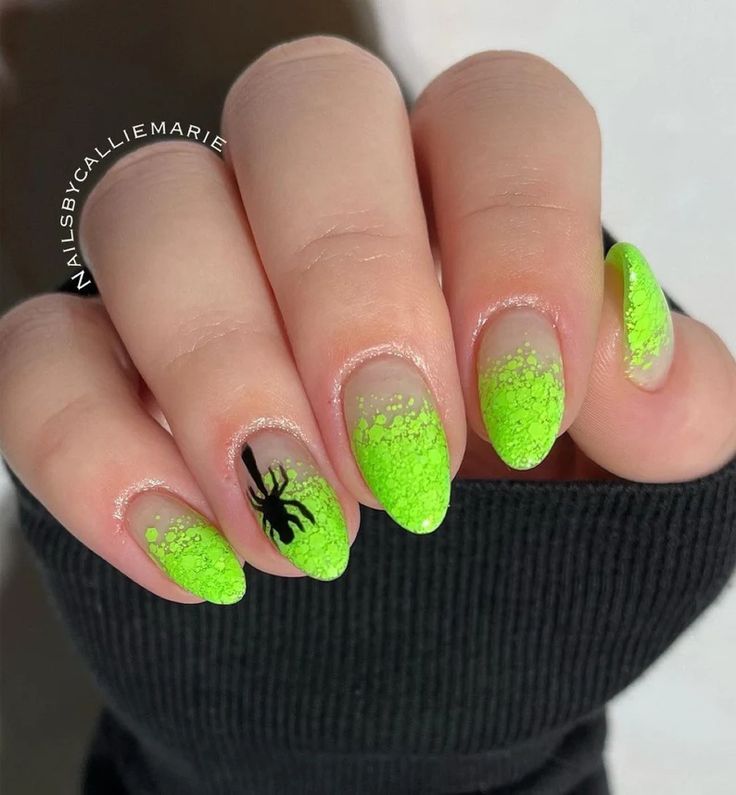 15. Halloween Stripes:
Paint your short nails in Halloween-themed stripes using traditional colors like orange, black, and white.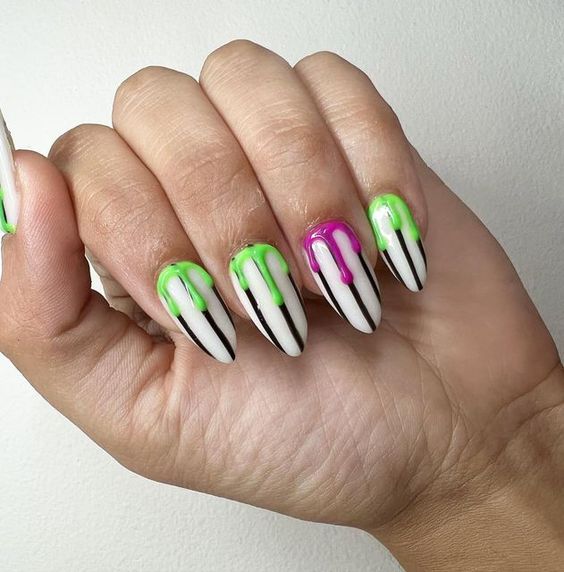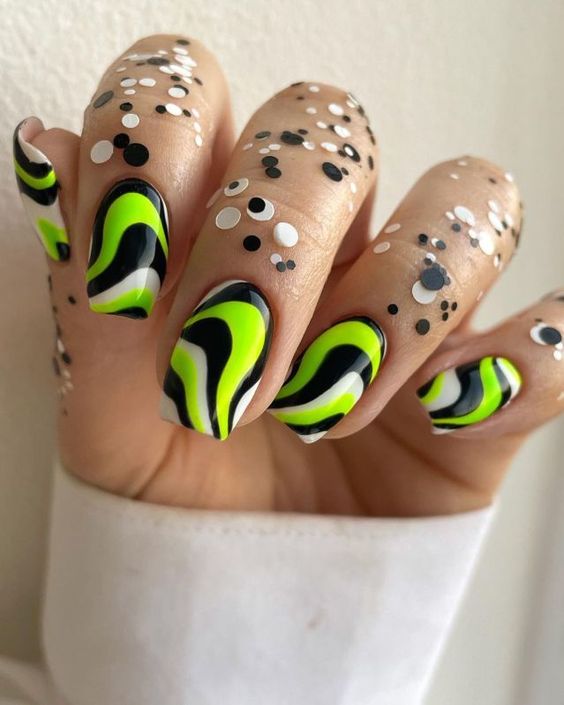 16. Potion Bottles:
Decorate your nails with tiny potion bottle designs in different eerie colors and labels.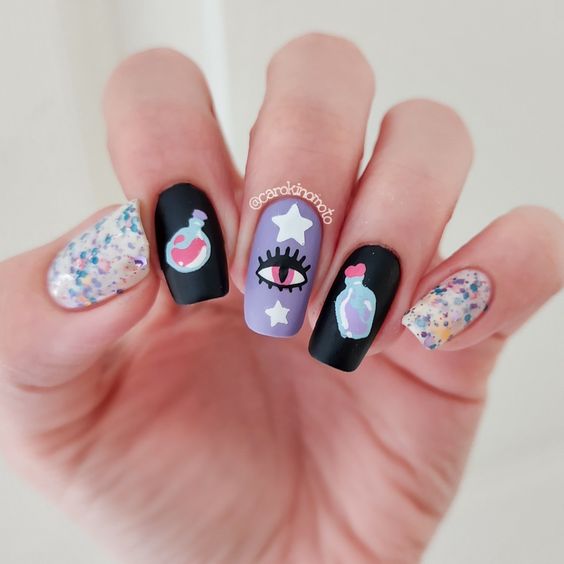 17. Cemetery Scene:
Capture the spooky ambiance of a graveyard with tombstone and cross designs on your short nails.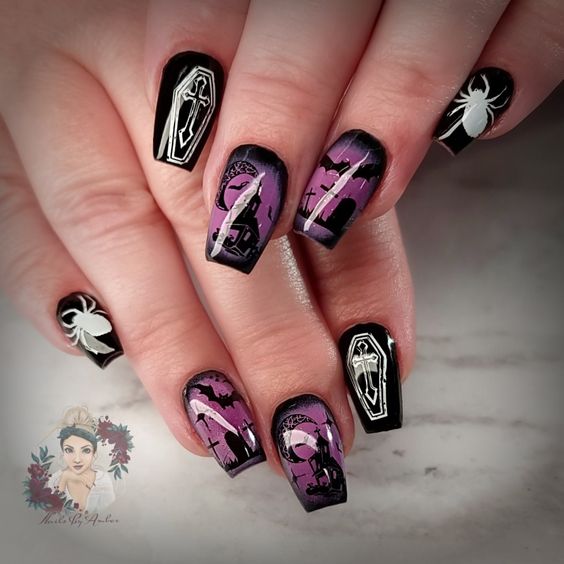 Save Pin