Nails
Summer Nails 2023: 19 Ideas for Chic and Neutral Looks
Summer is the perfect time to experiment with vibrant and trendy nail colors and designs. If you're looking for chic and elegant options that will complement any outfit, neutral shades are the way to go. In this article, we'll explore 19 ideas for summer nails in 2023, focusing on neutral tones that exude sophistication and style. Whether you prefer natural and minimalistic designs or playful patterns and artistic accents, there's a nail idea for everyone. Let's dive in and discover the latest trends!
Beige Bliss
Beige nails are a timeless choice that never goes out of style. This summer, embrace the serenity and elegance of beige hues. From creamy latte shades to warm sandy tones, beige nails offer a versatile and sophisticated look that complements any skin tone. Pair them with a flowy sundress or a tailored suit for a polished and refined appearance.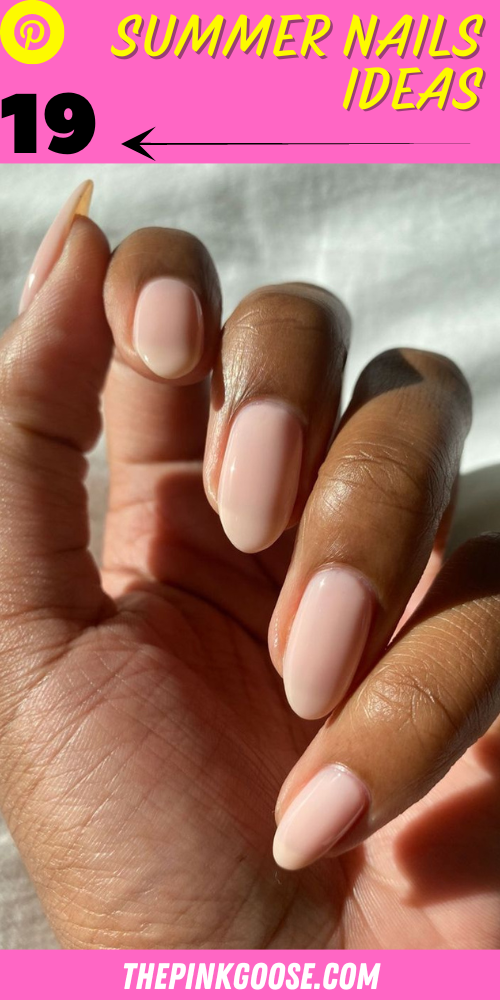 Soft Pink Elegance
Soft pink nails are a classic choice for those who want a feminine and romantic look. In 2023, pastel pink shades are all the rage. These delicate hues add a touch of elegance to your overall style, making them perfect for both casual outings and special occasions. Embrace your inner princess with soft pink nails adorned with glitter accents or simple floral designs.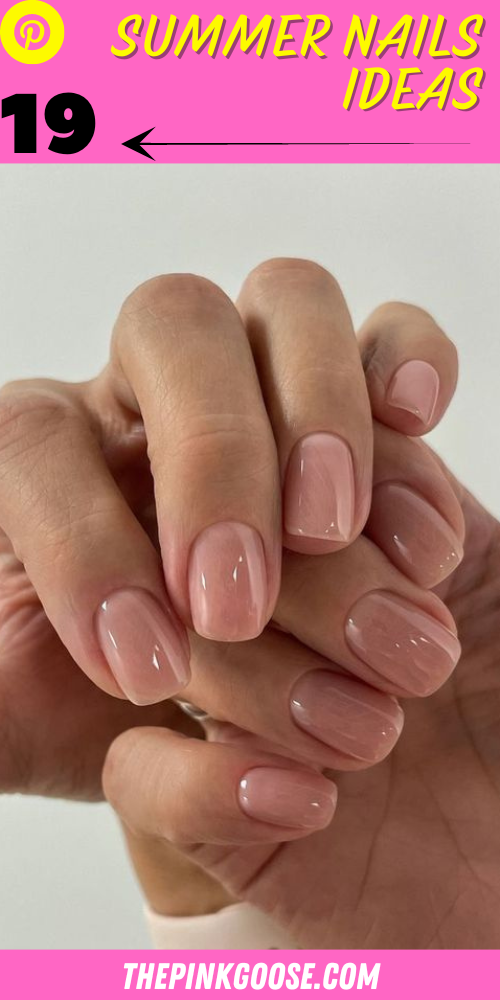 Muted Mauve Magic
Mauve is a trendy color that strikes the perfect balance between neutral and statement-making. This summer, opt for muted mauve nails to achieve a unique and sophisticated look. These dusty purple shades add a touch of mystery and allure to your manicure. Pair them with silver accessories for an extra dose of glamour.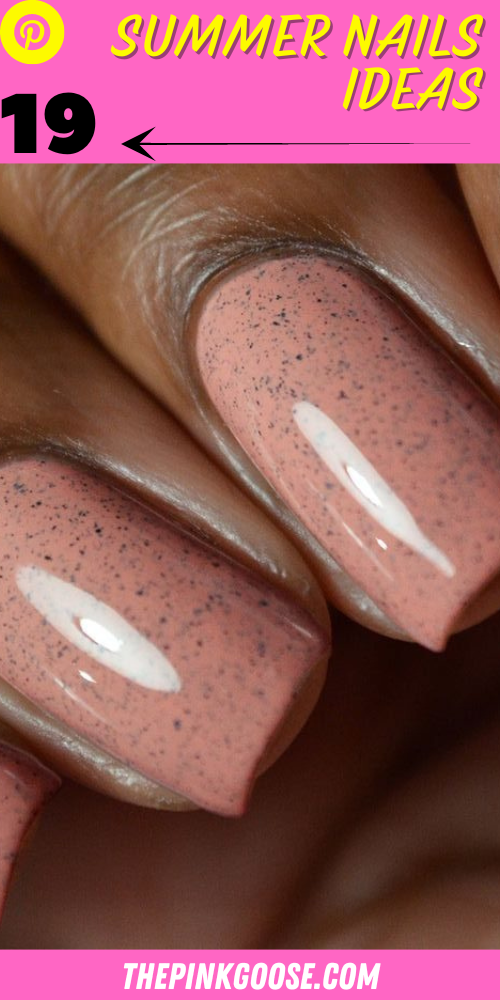 Subtle Gray Glamour
Gray nails are a chic and modern choice that complements any outfit. This summer, opt for subtle gray shades with a hint of shimmer or a matte finish. Gray nails offer a contemporary twist to your look, allowing you to express your individuality. Whether you prefer light dove gray or deep charcoal tones, this versatile color will make a statement.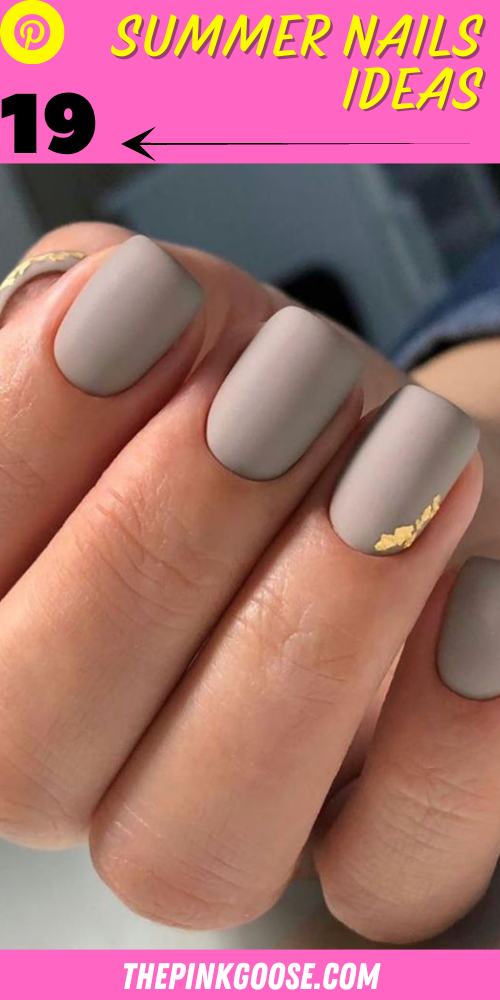 Hints of Gold
Add a touch of luxury to your neutral nails with hints of gold. Accentuate your manicure with delicate gold stripes, geometric shapes, or metallic foil. These subtle gold details elevate your look and add a touch of glamour without overpowering the neutral base. Embrace the golden glow of summer with this elegant and trendy nail design.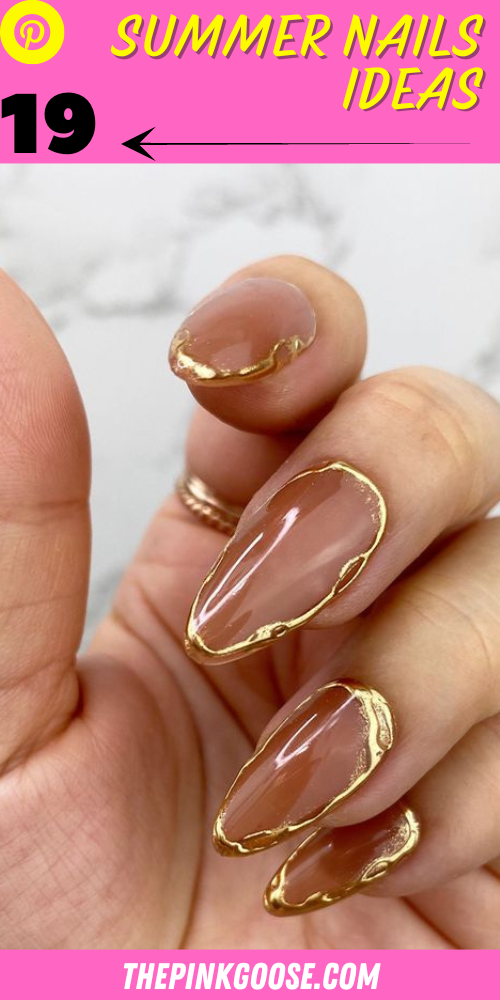 Delicate French Tips
For a modern twist on the traditional French manicure, opt for delicate French tips in neutral shades. Instead of the classic white tips, experiment with soft beige, blush pink, or even a subtle metallic hue. This minimalist and elegant design adds a touch of sophistication to your nails, making them perfect for any occasion. Whether you're attending a summer wedding or a casual brunch, delicate French tips will elevate your style.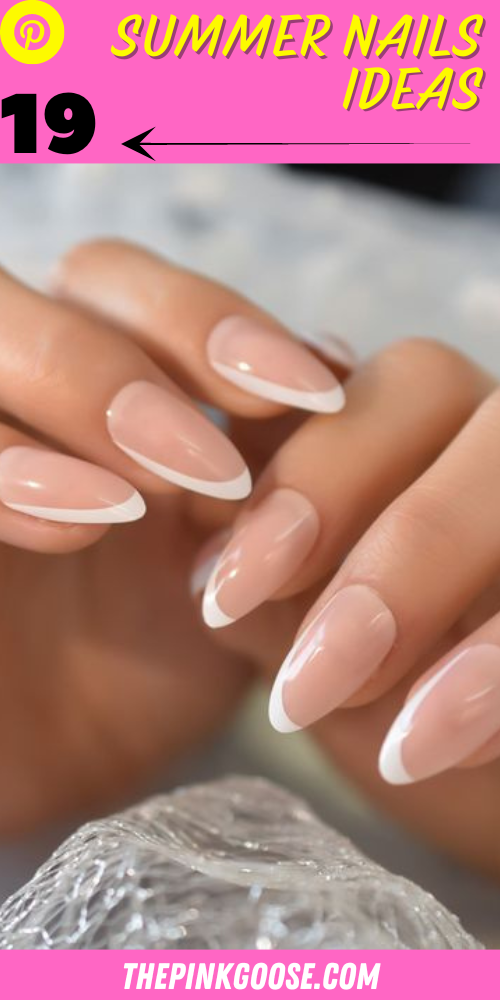 Negative Space Delights
Negative space nail art has been gaining popularity in recent years, and it's a perfect choice for those who love minimalist designs. This summer, embrace negative space with your neutral nails. Leave certain areas of your nails bare or opt for delicate cut-out patterns. This design not only looks effortlessly chic but also allows your natural nail color to shine through. Explore geometric shapes, delicate lines, or even floral patterns for a fresh and modern look.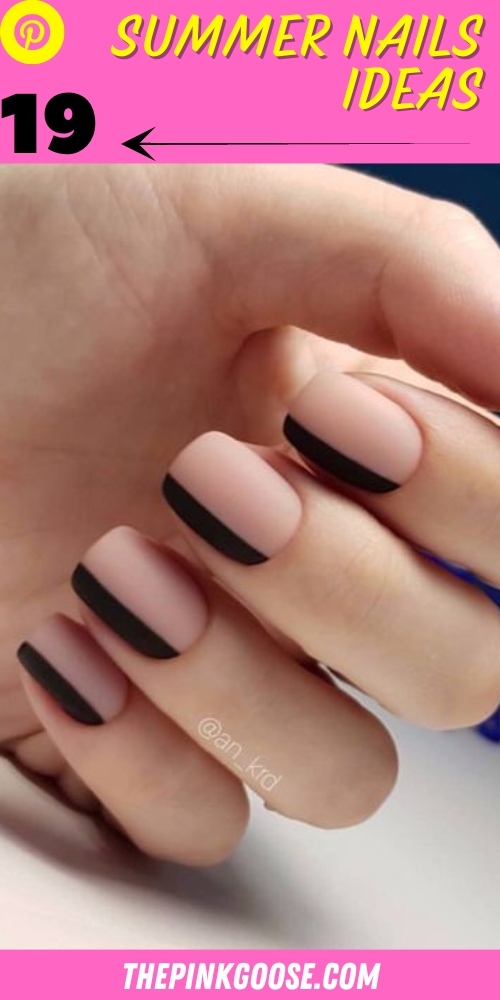 Geometric Accents
If you're looking to add a contemporary edge to your neutral nails, geometric accents are the way to go. Incorporate triangles, squares, or even abstract shapes in contrasting colors to create a unique and eye-catching manicure. Choose neutral shades as your base and let the geometric accents steal the show. This design is perfect for those who want a modern and artistic look that stands out.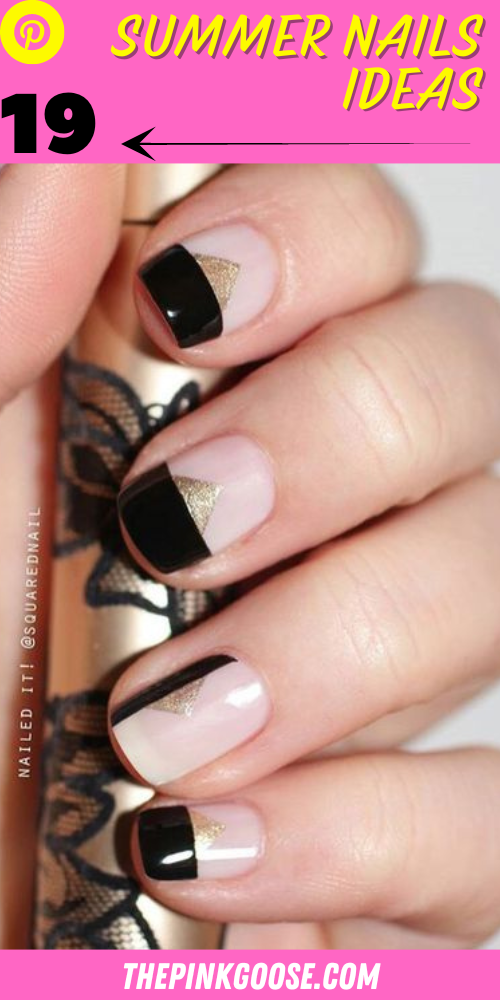 Polka Dot Frenzy
Polka dots are a fun and playful pattern that never goes out of style. This summer, embrace the polka dot frenzy on your neutral nails. Choose a neutral base color, such as beige or soft pink, and adorn it with an array of small or large polka dots in contrasting shades. This design adds a touch of whimsy and retro charm to your nails, making them perfect for picnics in the park or summer parties.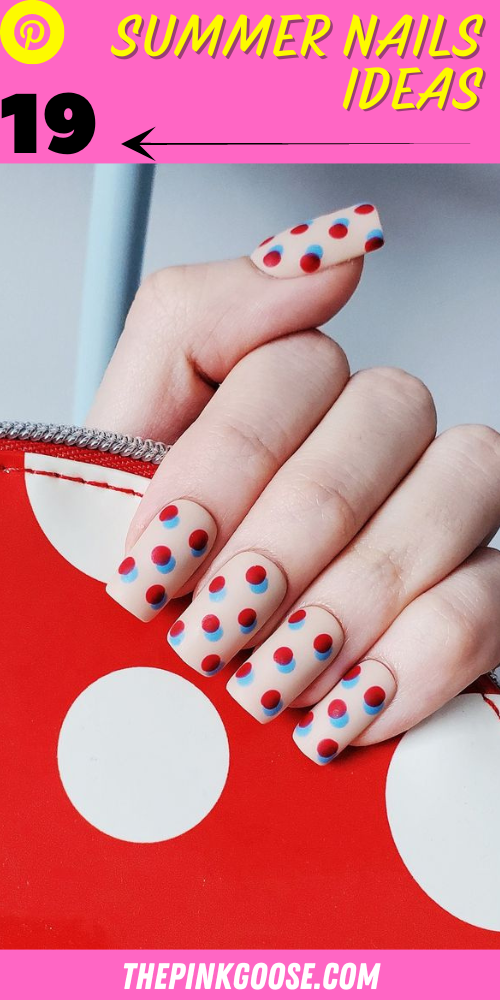 Floral Flair
Floral nail art is a timeless choice for the summer season. Embrace the beauty of nature with delicate floral designs on your neutral nails. Whether you opt for intricate hand-painted flowers or opt for floral nail stickers, this design exudes femininity and elegance. Choose soft pastel floral patterns for a romantic look or go for vibrant blooms for a bolder statement.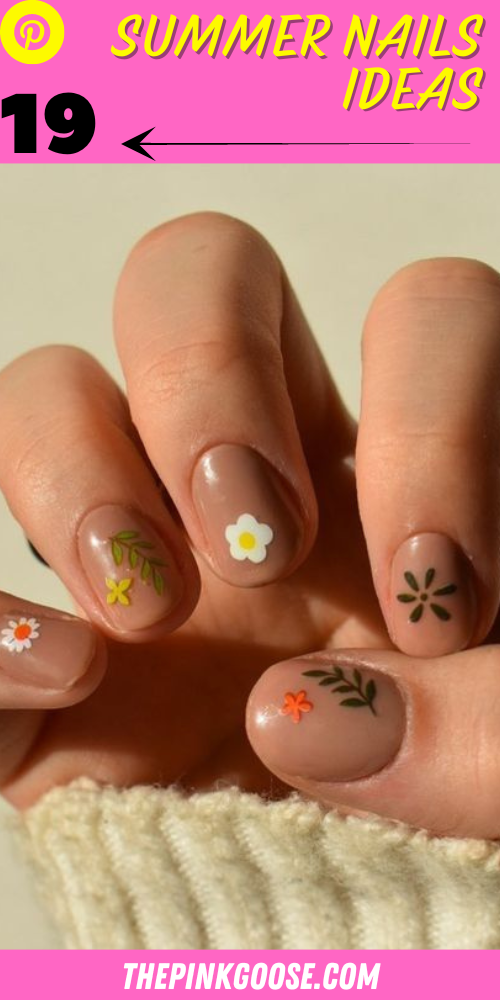 Abstract Delights
If you're a fan of contemporary art, abstract nail designs are a great way to express your creativity. Incorporate bold brushstrokes, geometric shapes, or random splatters of color on your neutral nails. This design allows you to experiment with different techniques and color combinations, making each nail a unique piece of art. Get inspired by modern paintings or let your imagination run wild to create abstract delights on your nails.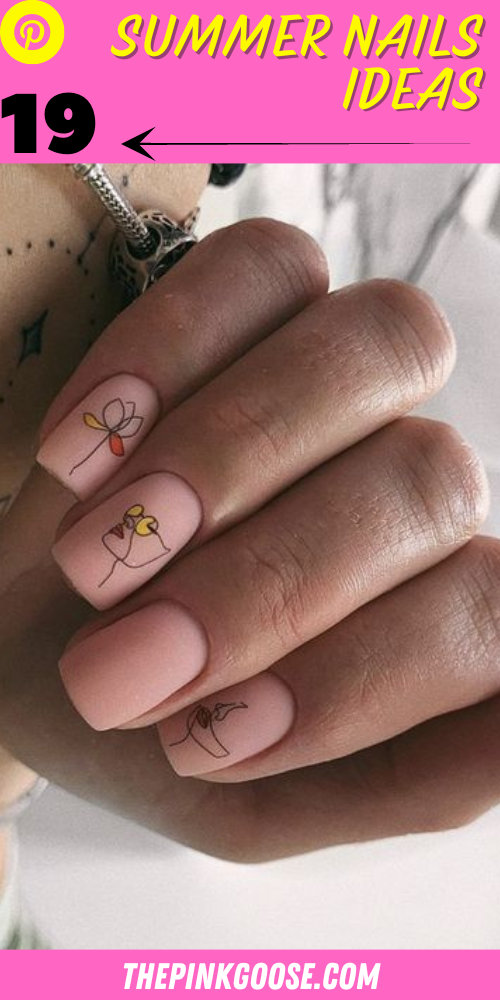 Tropical Vibes
Bring the tropical vibes to your manicure with playful and vibrant nail art. While neutral shades may seem subdued for a tropical theme, you can add pops of color with accent nails or intricate tropical patterns. Think palm leaves, exotic flowers, or even fruity designs like pineapples or watermelons. Let your nails transport you to a tropical paradise, even if you're miles away from the beach.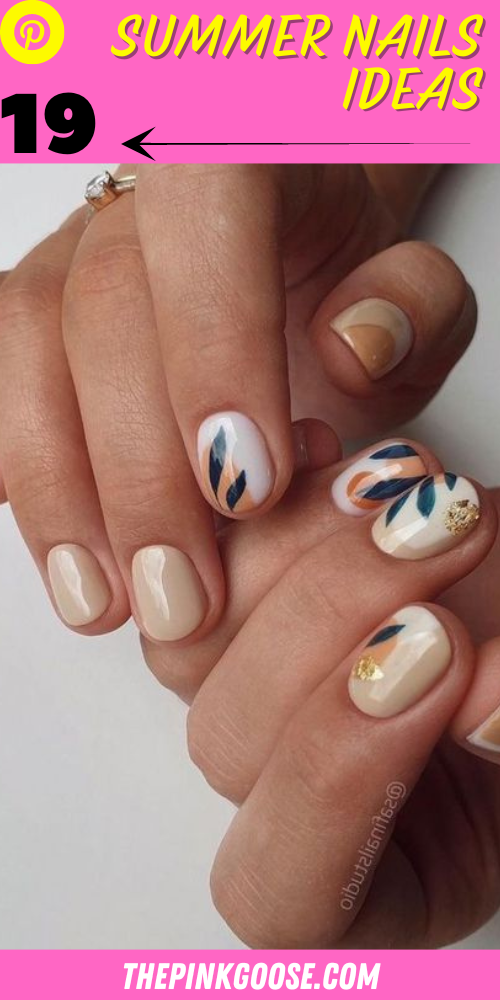 Vibrant Neon Pop
If you're ready to make a bold statement with your nails, vibrant neon shades are the way to go. While neon colors may seem daunting, they can be toned down for a chic and modern look. Opt for a single neon accent nail or create geometric patterns using neon shades on a neutral base. This design adds a fun and energetic vibe to your summer look, making heads turn wherever you go.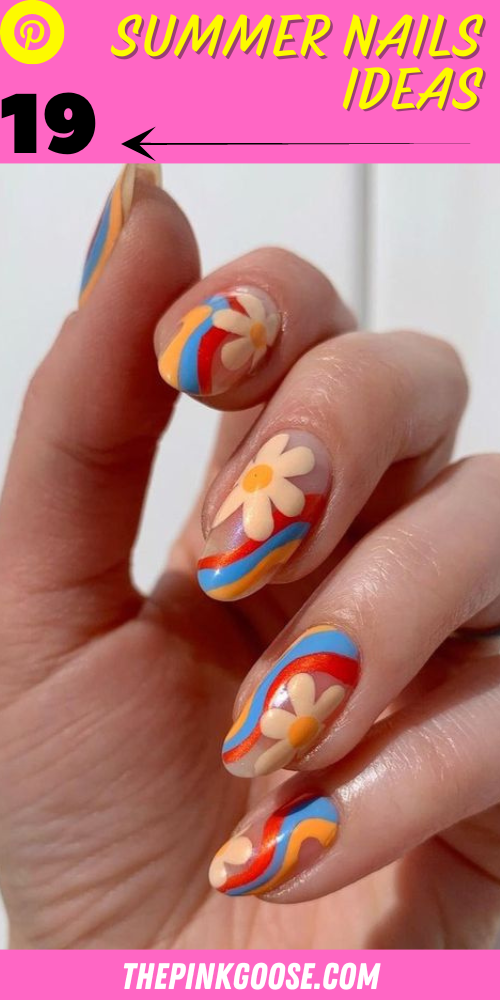 Electric Blue Allure
For those who want a pop of color without going too bright, electric blue is the perfect choice. This intense shade of blue adds a captivating allure to your neutral nails. Whether you opt for a full electric blue manicure or incorporate it as an accent color, it will instantly make a statement. Pair it with a white summer dress or denim shorts for a trendy and vibrant look.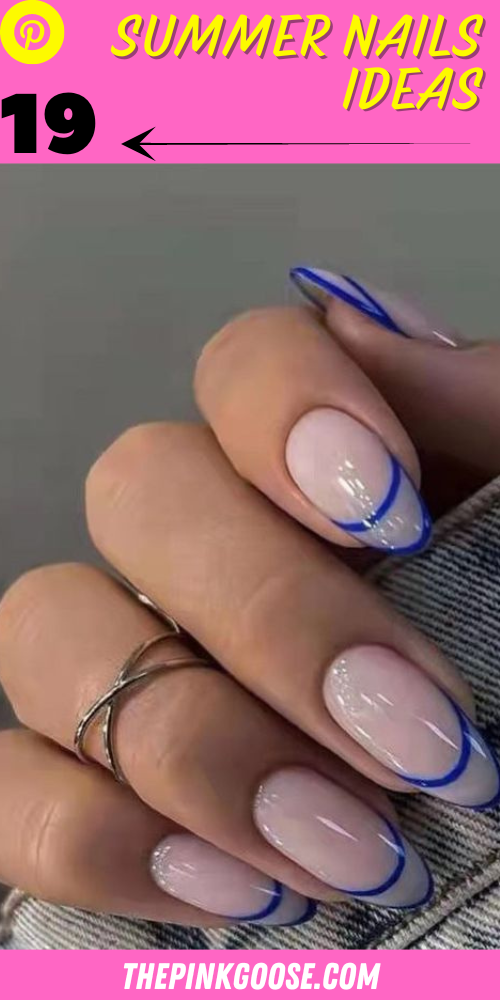 Fiery Red Passion
Red nails are a timeless classic, but for a summer twist, embrace fiery red shades. Choose bold and vibrant red hues that evoke passion and confidence. From bright cherry red to deep crimson, this color exudes energy and power. Whether you prefer a glossy finish or a matte look, fiery red nails are a bold choice that will make you stand out.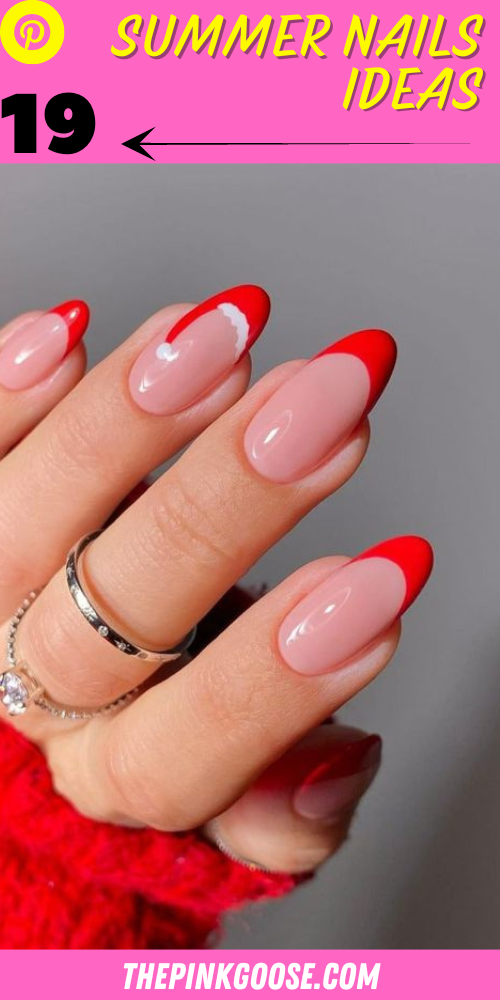 Daring Black Glam
While neutral nails often lean towards lighter shades, don't shy away from the elegance of black. Daring black nails exude a sense of mystery and sophistication. Opt for glossy black nails or incorporate black as an accent color in your design. Pair it with metallic details or delicate rhinestones for a touch of glamour. Black nails are versatile and can be dressed up or down, making them perfect for any occasion.
Beige Ombre
Create a stunning gradient effect with beige shades ranging from light to dark. This ombre design adds depth and dimension to your nails, making them stand out in a subtle and sophisticated way.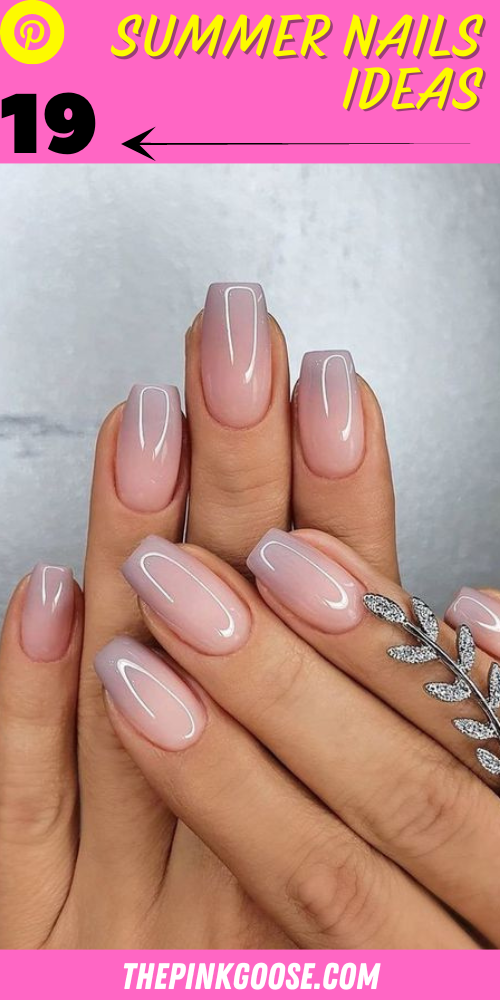 Blush Pink Accents
Add a touch of femininity to your neutral nails with delicate blush pink accents. Whether it's a single accent nail or intricate floral designs, the soft pink hues will enhance the overall elegance of your manicure.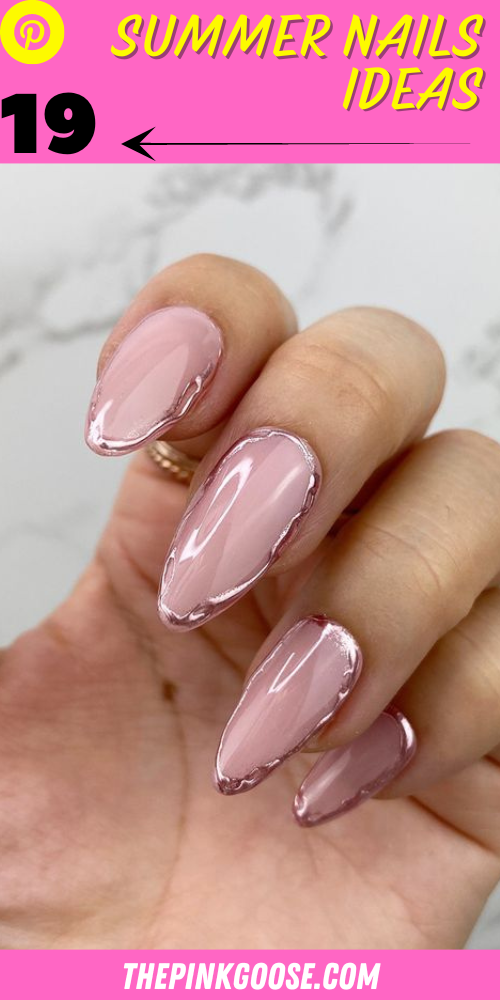 Matte Gray Glam
Opt for a matte gray finish for a contemporary and edgy look. Gray nails exude a sense of modernity and versatility, making them a popular choice for those who love to experiment with different styles.