Nails
19 Stunning Blue Nail Ideas for a Mesmerizing Manicure
Blue nails are a versatile and captivating choice that can add a pop of color and sophistication to your manicure. From deep navy to vibrant aqua, here are 19 stunning blue nail ideas to inspire your next nail art:
1. Classic Navy Blue Nails
Keep it elegant and timeless with a classic navy blue manicure, suitable for any occasion.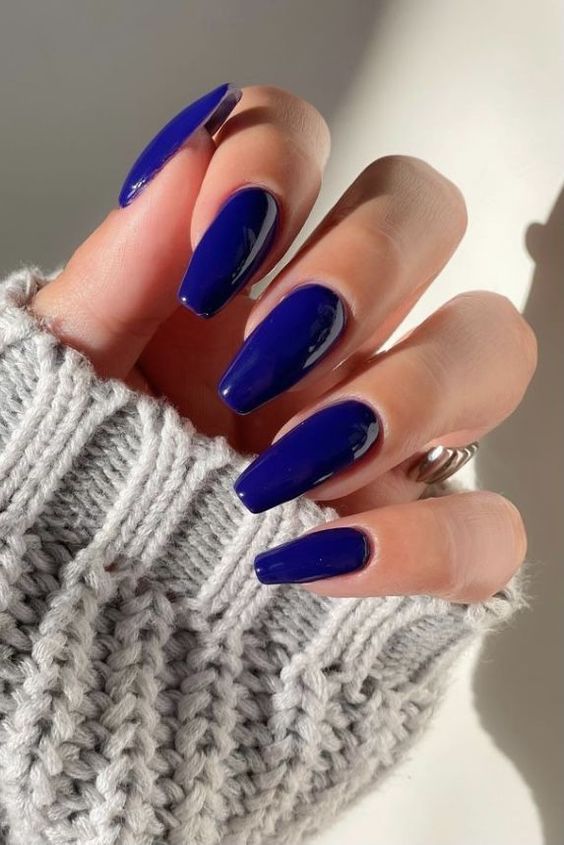 2. Teal Dreams
Embrace the enchanting beauty of teal nails, a stunning shade between blue and green.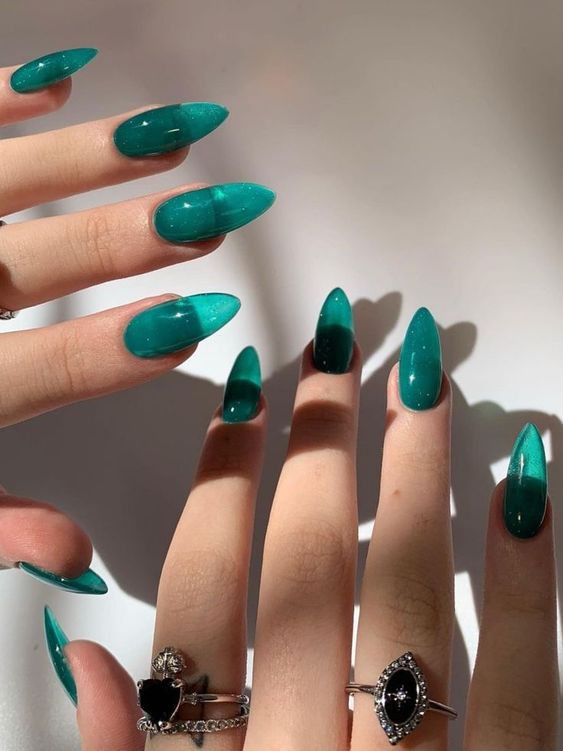 3. Sky Blue Ombré
Create a dreamy ombré effect with shades of sky blue for a captivating and ethereal look.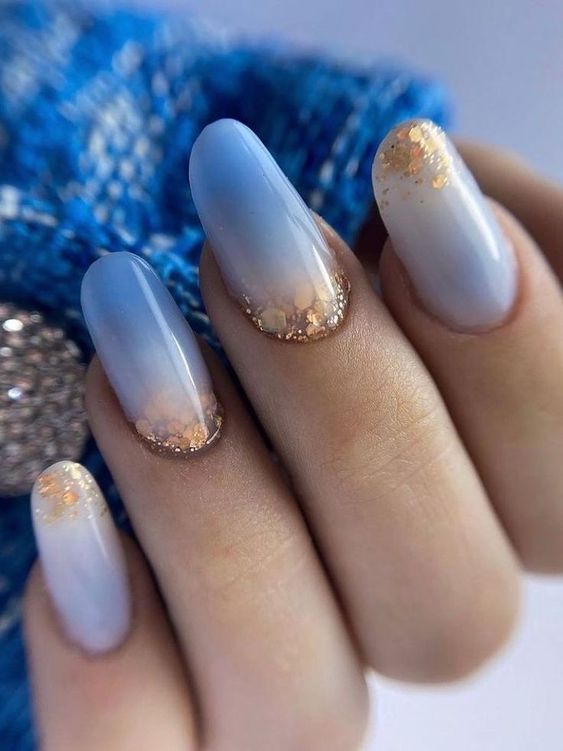 4. Electric Blue Glam
Go bold with an electric blue shade that demands attention and exudes confidence.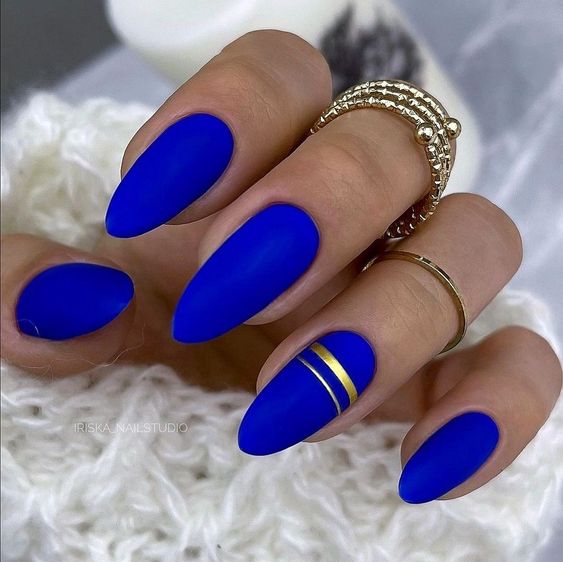 5. Sapphire Sparkle
Add some shimmer to your blue nails with sapphire-colored glitter or sequins.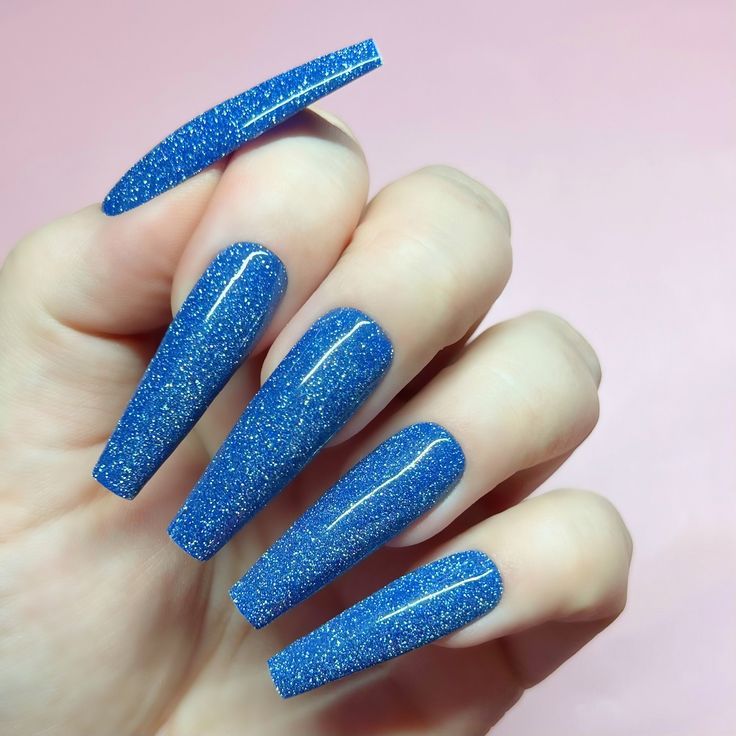 6. Royal Blue Elegance
Elevate your manicure with a rich and regal royal blue hue for a touch of sophistication.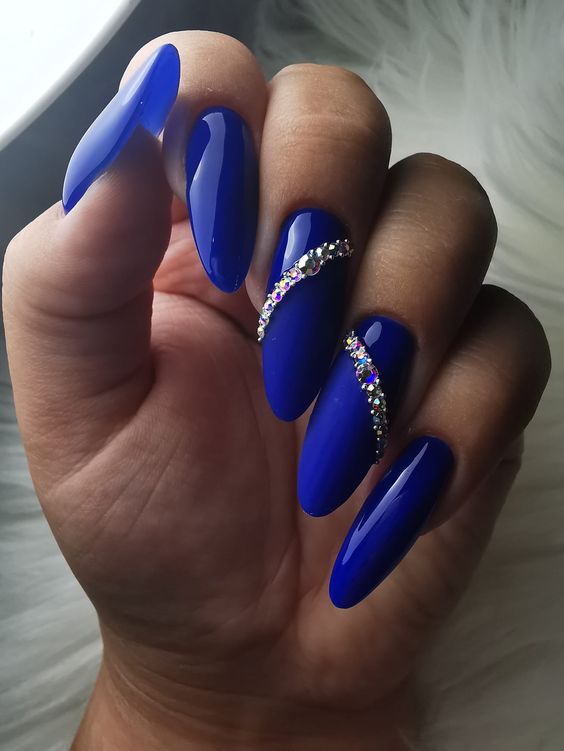 7. Baby Blue Perfection
Opt for a soft and delicate baby blue shade for a sweet and feminine manicure.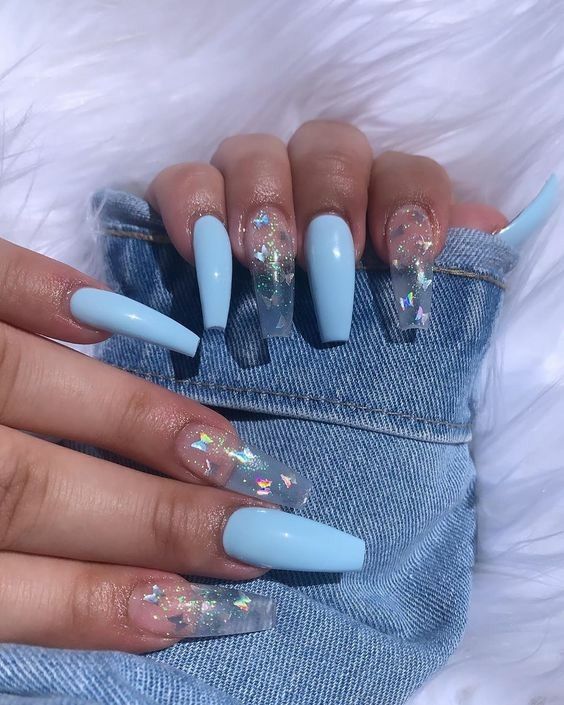 8. Denim-Inspired Nails
Get inspired by denim and create a stylish and textured blue nail design.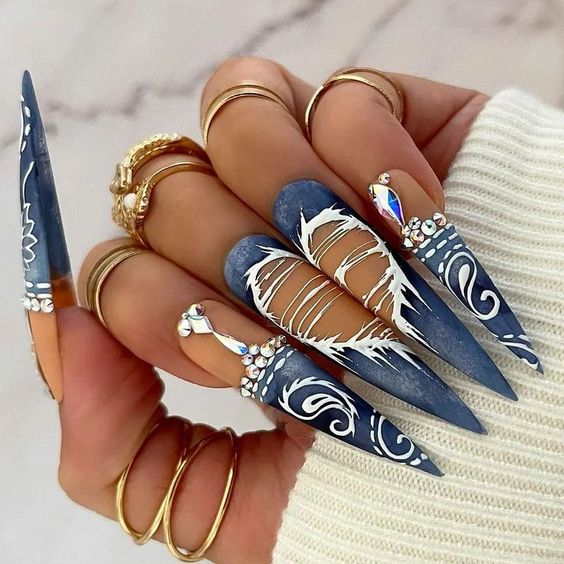 9. Aqua Mermaid Vibes
Channel the enchanting beauty of mermaids with a mesmerizing aqua blue manicure.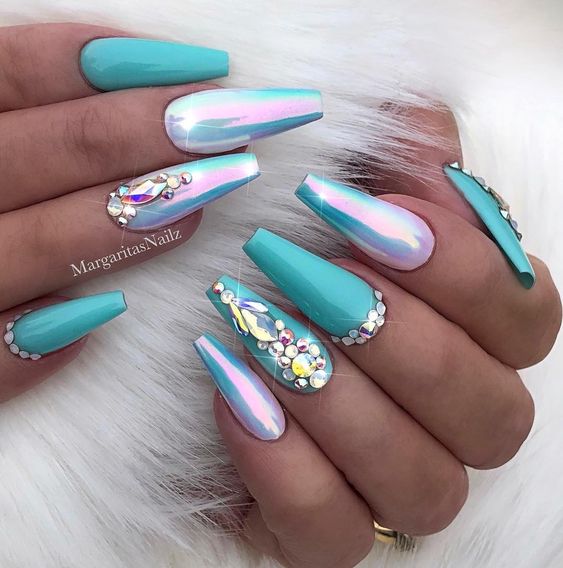 10. Pastel Blue with Floral Accents
Pair pastel blue nails with delicate floral designs for a charming and whimsical look.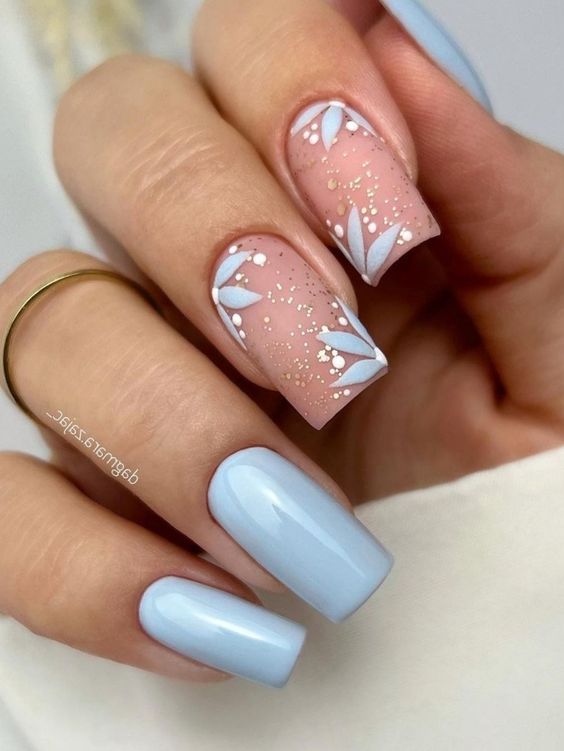 11. Midnight Blue Elegance
Create an aura of mystery with a deep and alluring midnight blue manicure.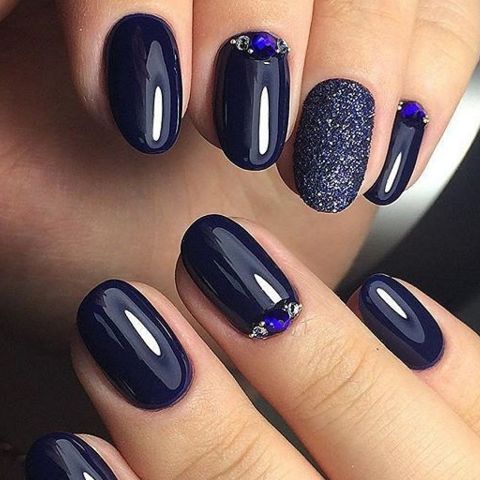 12. Frozen Blue Icicles
Design icy blue nails with silver accents to capture the magic of frozen icicles.
13. Cornflower Blue Sophistication
Choose a cornflower blue shade for an elegant and refined nail design.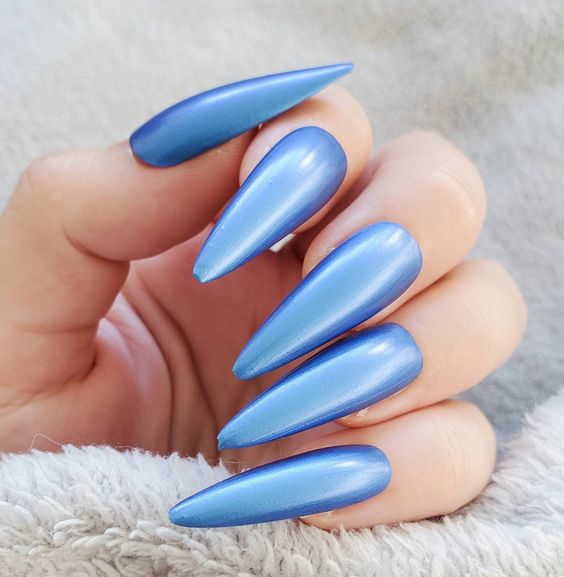 14. Tiffany Blue Delight
Channel luxury and elegance with a classic Tiffany blue manicure.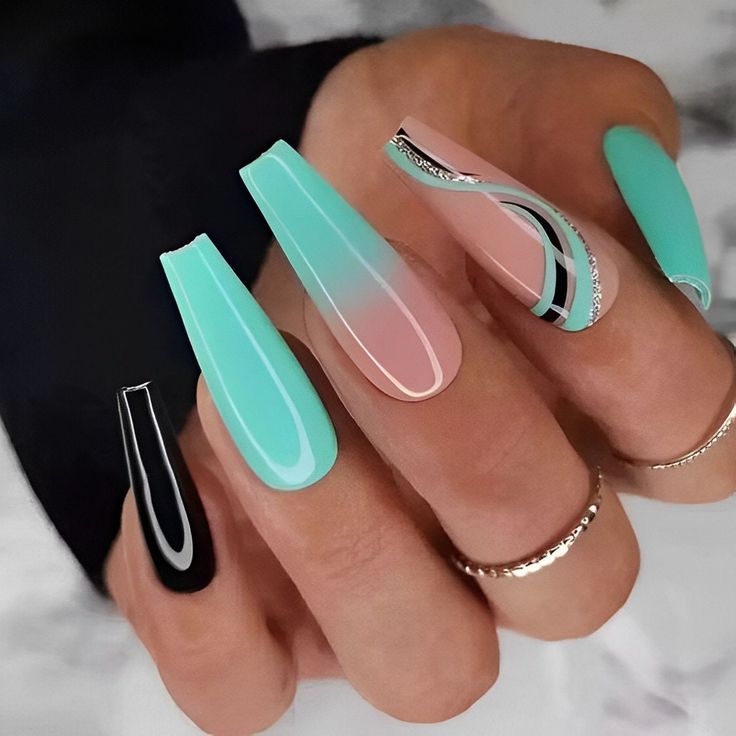 15. Blue Marble Magic
Achieve an artistic look with a blue marble nail design for a unique and captivating appearance.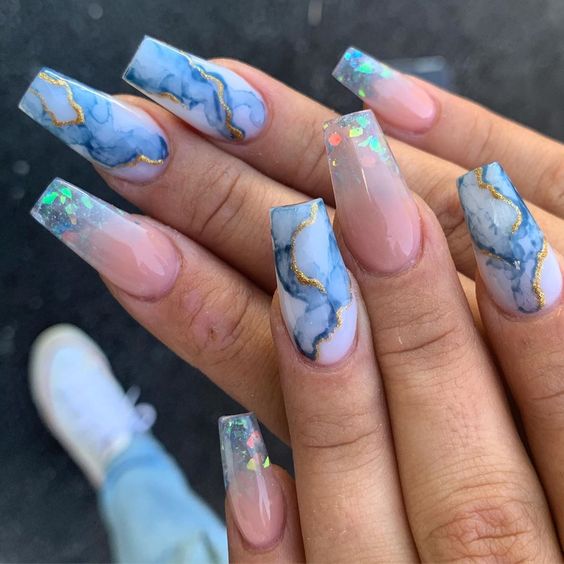 16. Powder Blue with Gold Accents
Pair powder blue nails with gold accents for a chic and glamorous manicure.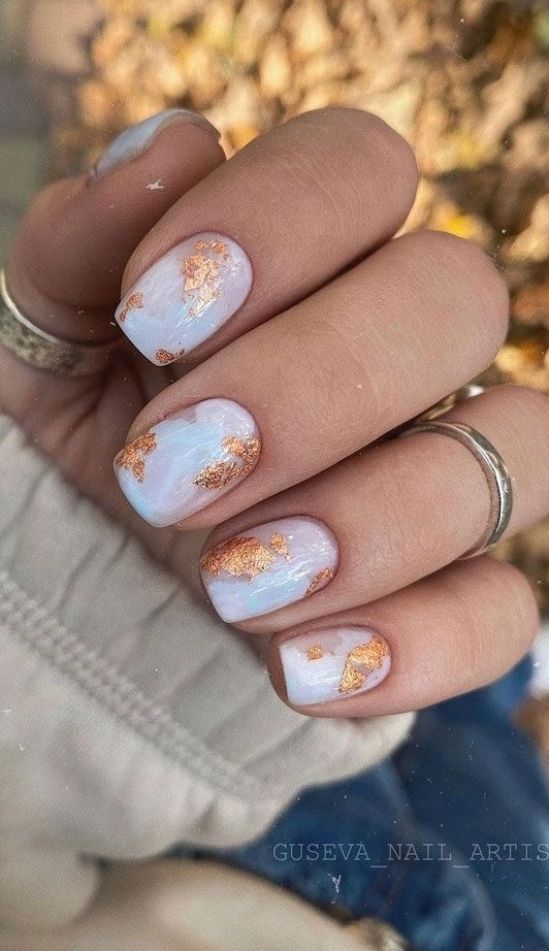 17. Watercolor Blues
Create watercolor-inspired nail art with various shades of blue for a soft and artistic style.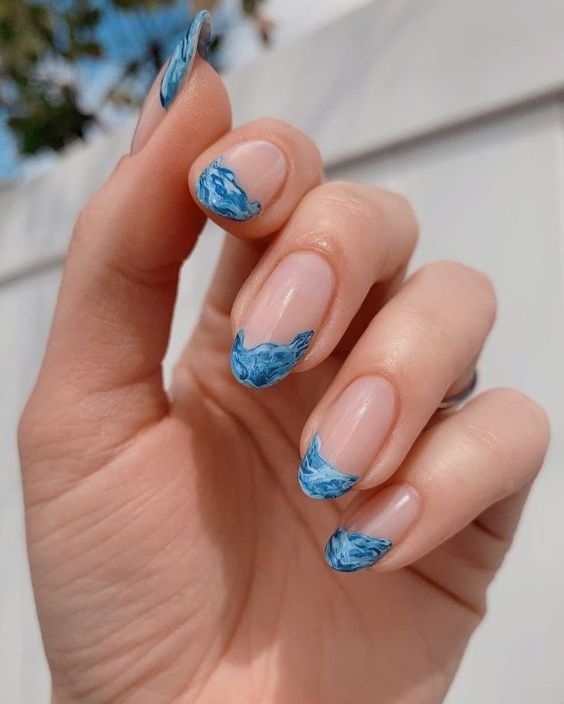 18. Blue Galaxy Nails
Capture the beauty of the cosmos with a mesmerizing blue galaxy nail design.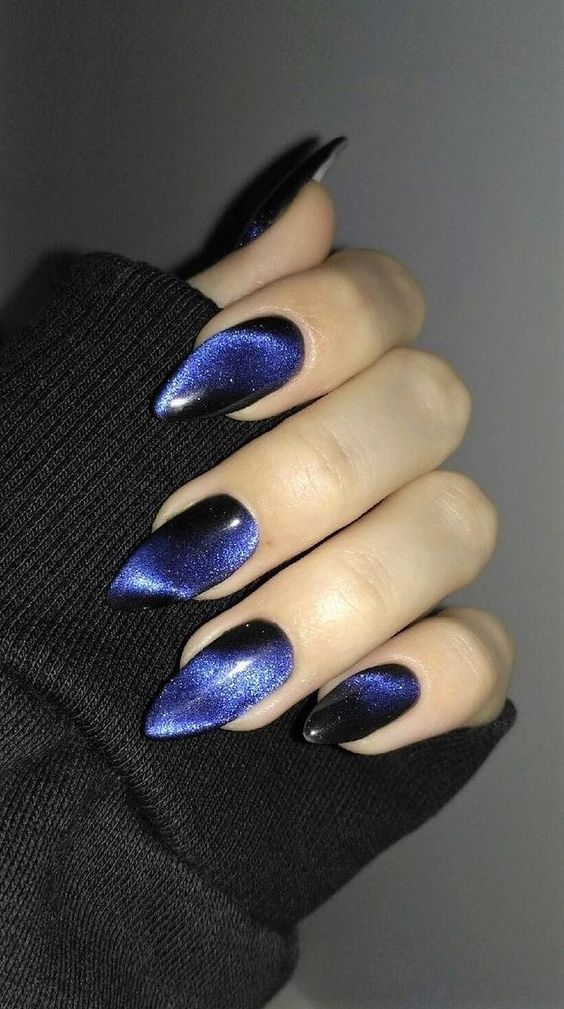 19. Geometric Blue Patterns
Experiment with geometric patterns in shades of blue for a modern and trendy nail art.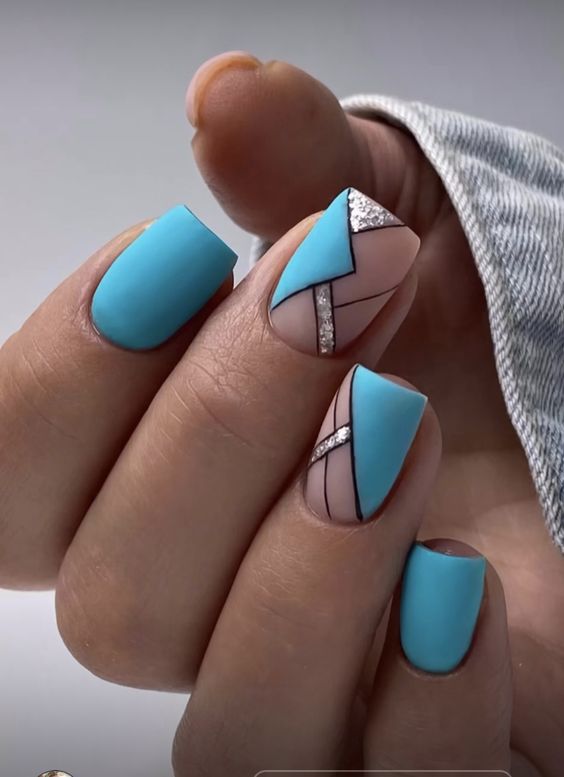 Save Pin